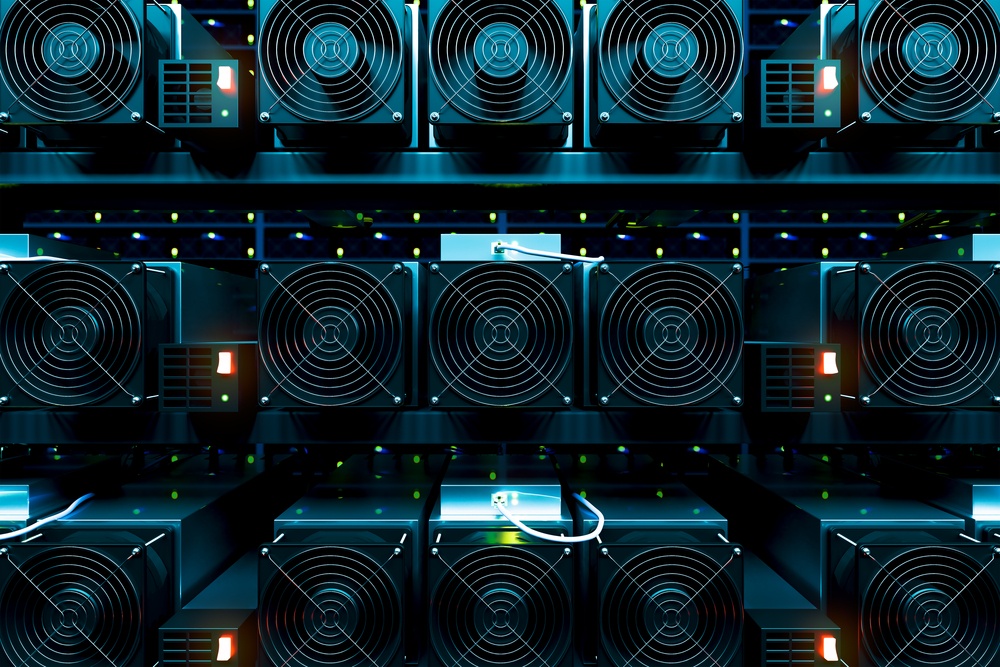 The Bitcoin energy debate is in full swing, so I thought it would be interesting to see all the different energy sources that can mine Bitcoin. When you hear politicians talk about the Bitcoin network "wasting" energy that it uses more energy than a country, what's important to understand is where that energy comes from and why those miners chose that energy source.
Ultimately, at the heart of the Bitcoin energy debate is whether or not you believe that Bitcoin is useful. If you think Bitcoin is worthless, then you probably think it shouldn't use any energy at all. If you think bitcoin is valuable and useful, then using energy is simply a tradeoff of the hard digital asset.
My go-to example is that nobody would care if we had to run children's hospitals on coal.
That analogy breaks down quickly however, because energy is not a requirement to run a hospital correctly. Hospitals using energy is a consequence of needing electricity to power the lights and medical instruments, but the function and ethos of the practice of medicine is not tied in with what's happening at the energy level.
With bitcoin, the same is not true. In order for bitcoin to function, proof-of-work is required. There MUST BE REAL WORLD COSTS to bitcoin mining, otherwise the system breaks down. Proof-of-work is essential. Non-negotiable. It cannot be simply swapped out for another type of consensus mechanism like proof-of-stake or whatever else is being proposed.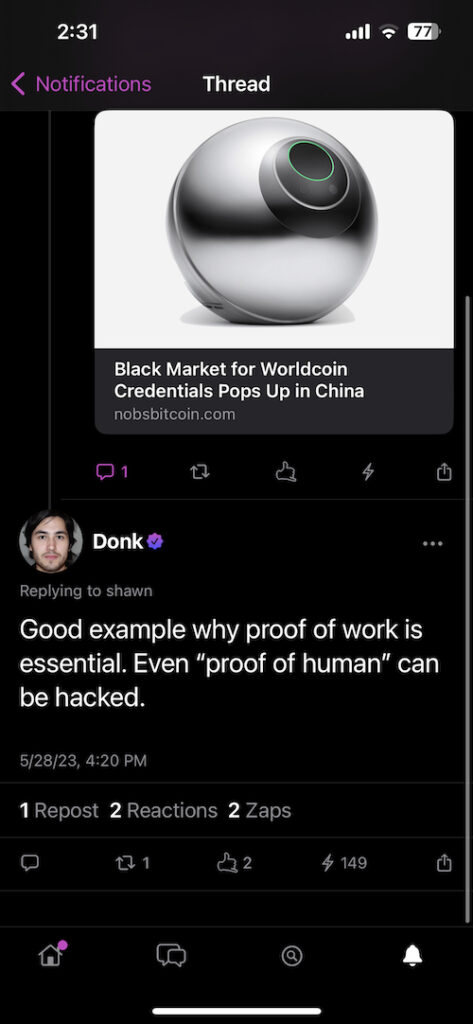 Energy use isn't inherently bad, though some organizations might want you to think that. Using more energy means you can do more stuff, and when people are able to use cheap, efficient energy, they have better lives.
Which Energy Sources Can Be Used To Mine Bitcoin?
The great thing about bitcoin's energy use is that miners naturally seek out cheap and efficient energy sources. Because mining is so competitive, if your energy inputs are not cheap or efficient, you go out of business quickly.
Being able to mine Bitcoin with a variety of energy sources strengthens the resiliency and security of the network. You can mine Bitcoin with a solar farm in Africa, or a stranded oil field in Texas. You can mine Bitcoin with state-subsidized hydroelectric power, or recycled tires. You can mine Bitcoin with cutting edge nuclear fission technology or cow shit.
You can also mine Bitcoin at home, meaning whatever energy mix you use to play video games or dry your clothes can also be used to participate in securing the network and mining new coins!
1. Hydropower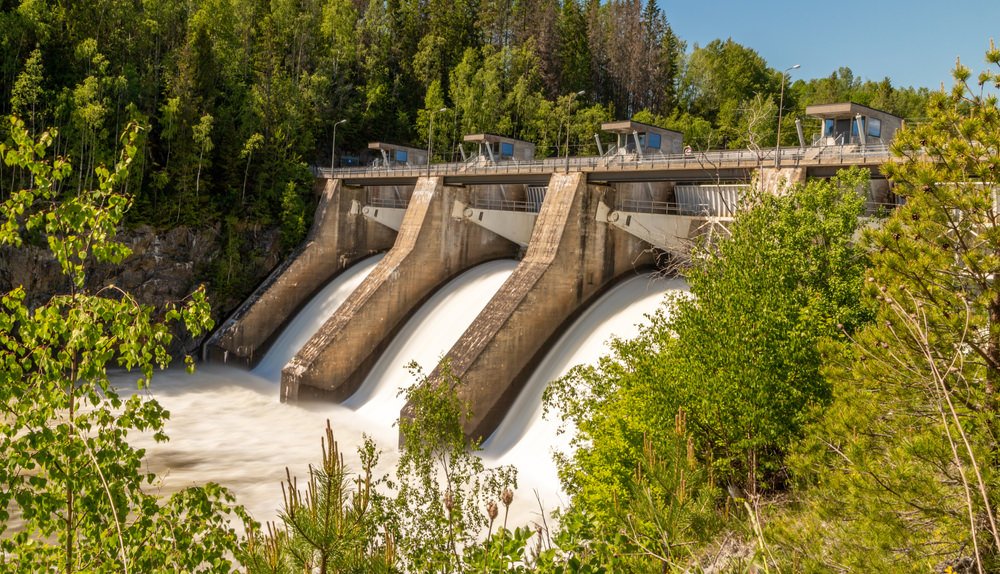 Hydropower is a popular method of mining Bitcoin at a large scale in many countries around the world, including Russia and Canada. Building a hydropower facility is a massive undertaking, but once the project is done, the resulting energy generation is continual, abundant, and therefore cheap.
Hydropower electricity is an easy option for many northern countries like Canada, Iceland, and Northern Europe. The downside to using hydro is that it's an expensive undertaking and limited to where it can supply power. The source of water flows is often way outside of city centers, and you can't exactly move a river to a more convenient location.
The overproduction of cheap electricity is why Bitcoin miners are attracted to such locations. Though a dam isn't mobile, ASICs are.
The carbon neutral nature of hydropower looks great in a headline as well.
2. Natural Gas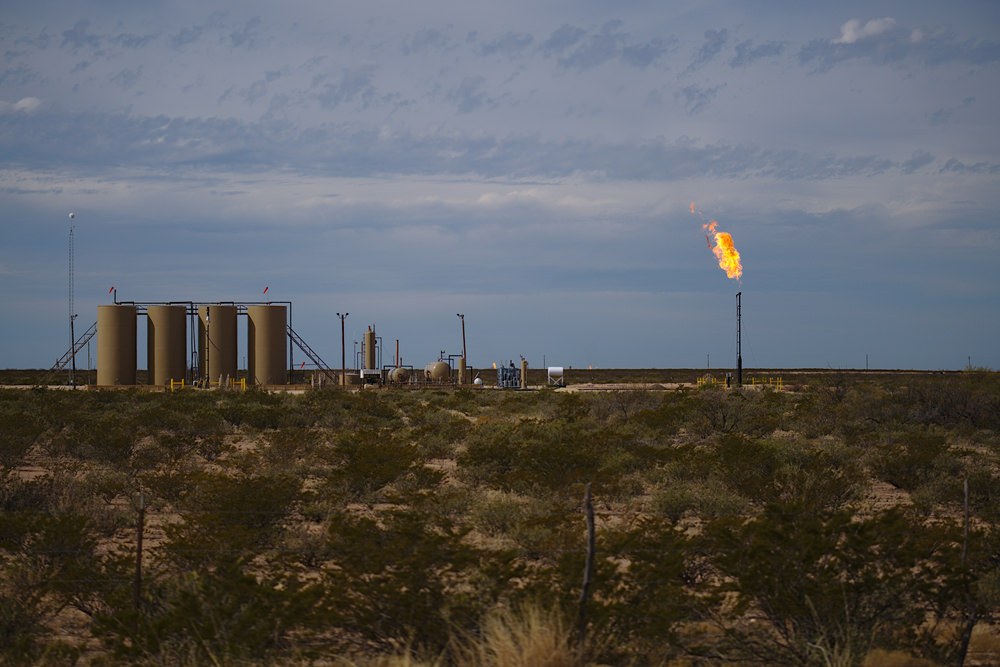 Natural gas is an excellent source of power for modern society because it's energy dense and transportable. Unlike large scale renewable projects like wind, solar, and hydro, you can move extracted natural gas anywhere in the world and maintain its energy production power.
There are even companies producing mobile natural gas mining rigs, so you can mine Bitcoin in hard-to-reach areas, without building permanent infrastructure. That also means that the owners of land with natural gas resources have a lower capital investment and a shorter time commitment compared to building something out like Crusoe.
Though natural gas is criticized for its carbon output, it's still a whole lot less carbon-intensive than coal, and more reliable than renewables like solar and wind.
3. Nuclear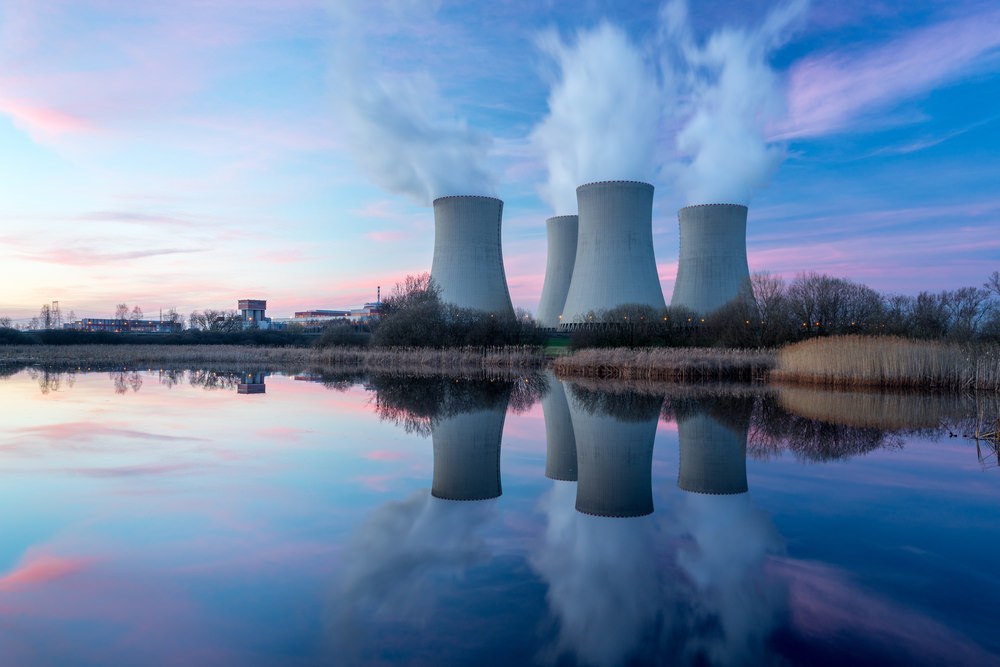 Nuclear energy is very often ignored or even rejected as a potential source of cheap, reliable, renewable energy. Nuclear power plant footprints are small and nuclear waste recycling and storage methods have greatly improved in recent decades. Though most experts will tell you that nuclear is safe, there is still a lot of fear due to catastrophic events like Chernobyl and Fukushima.
In spite of nuclear FUD (fear, uncertainty, and doubt), private companies are still pushing the industry forward, and some companies are even starting to mine Bitcoin!
A tech startup named Oklo partnered recently with the retail-hosted mining company Compass for a 20-year contract to mine Bitcoin. Oklo founders appeared on the Compass Mining Podcast and explained that by partnering with a Bitcoin mining company, they are able to earn revenue to help sustain and expand their operation.
Bitcoin miners as a predictable consumer of energy mean that companies will be able to build more nuclear facilities and bring clean, reliable power to more communities.
Nuclear power plants run by cities or states can also be used to generate revenue for the jurisdiction in which they operate as well, since Bitcoin miners pay for electricity that would otherwise be wasted, plus provide load balancing to the grid for high use times.
4. Waste Recycling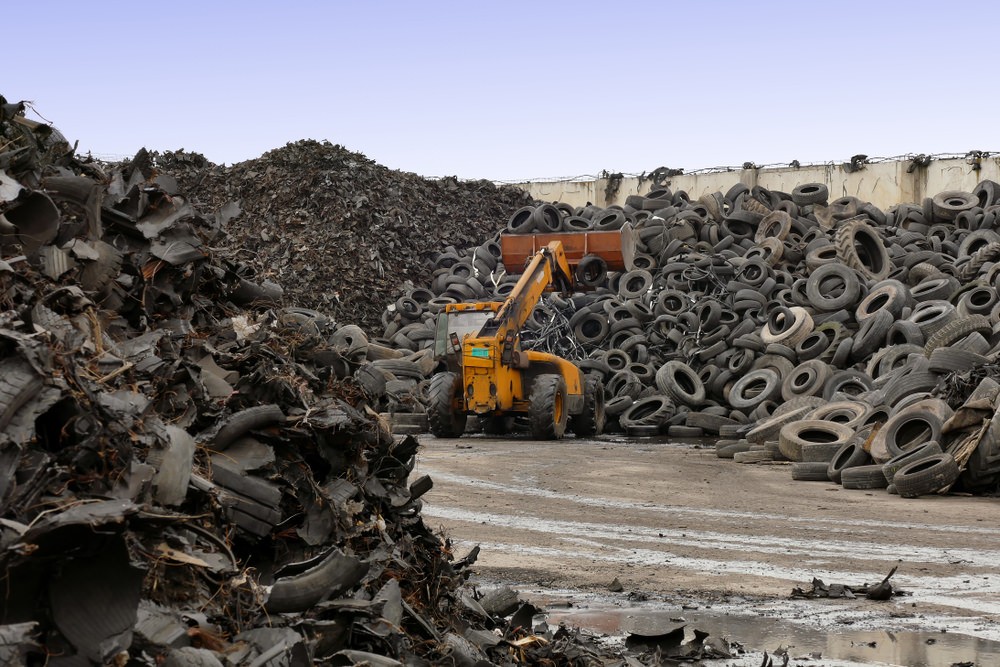 Imagine being able to turn garbage into money! That's exactly what some Bitcoin miners are doing.
The first law of thermodynamics says that energy is never "lost", it's just transformed. That means the garbage you throw out doesn't just disappear. It's actually stored energy and, harnessed correctly, it can be used to create electricity and mine for Bitcoin.
One such company is PRTI, which is breaking down used tires to mine for Bitcoin.
Another, even better example of using waste products to generate energy for mining Bitcoin is Stronghold Digital, which is doing it one step better. They are not only getting rid of waste coal products, but their recycling process is even cleaning up the surrounding area which would otherwise be useless due to the poison that waste coal leeches into the ground.
Some companies such as Nodal are even starting to mine bitcoin on methane being vented from landfills. This is methane that is damaging the environment, but there is literally no other use case for it, so the garbage is left to rot. Now, some bitcoin mining companies are able to capture the methane, turn it into less harmful carbon dioxide, and turn securing the bitcoin network into a profitable business!
5. Organic Matter & Biogas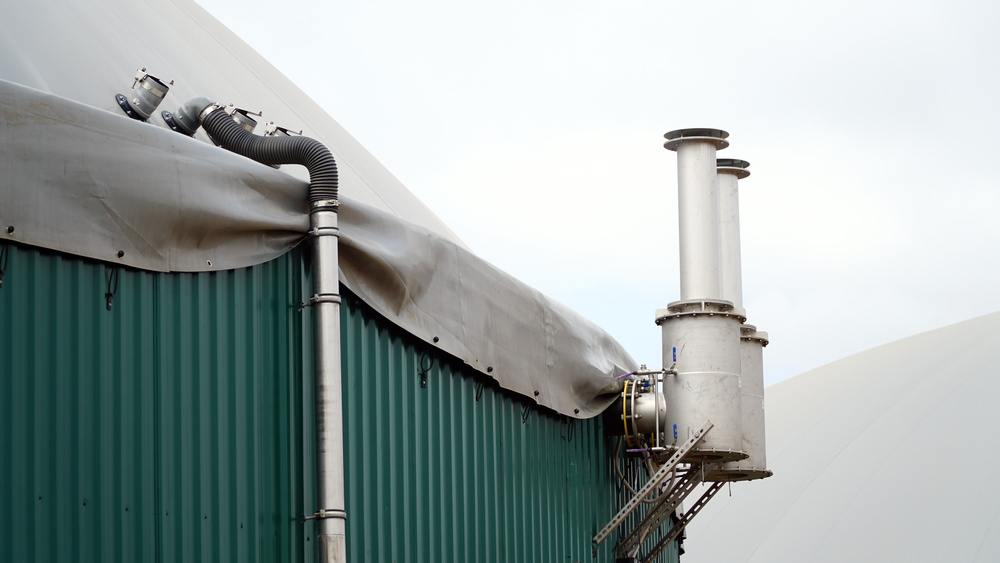 The first law of thermodynamics is that energy is never created or destroyed. It only changes forms or is transferred. So when you use the toilet, what you leave behind is a steaming pile of energy. While I don't think anyone's invented a personal bitcoin miner for human waste just yet (though wouldn't it be cool?), there is a farmer in the UK who's using organic farm waste to mine bitcoin. Now, he's not the only one.
There are two things I love about this idea. One, is that it takes something which is essentially useless, and turns it into something useful! Bitcoin miners will use any type of energy, as long as it's cheap. Cheap energy means it's profitable to mine. Secondly, it provides an extra revenue stream for small farmers, which are generally struggling in a world dominated by massive, industrialized farms with access to practically infinite fiat capital.
Imagine a world where every small farm is mining a small amount of bitcoin, securing the network and earning money to help provide local, organic products to their surrounding area!
6. Wind & Solar Power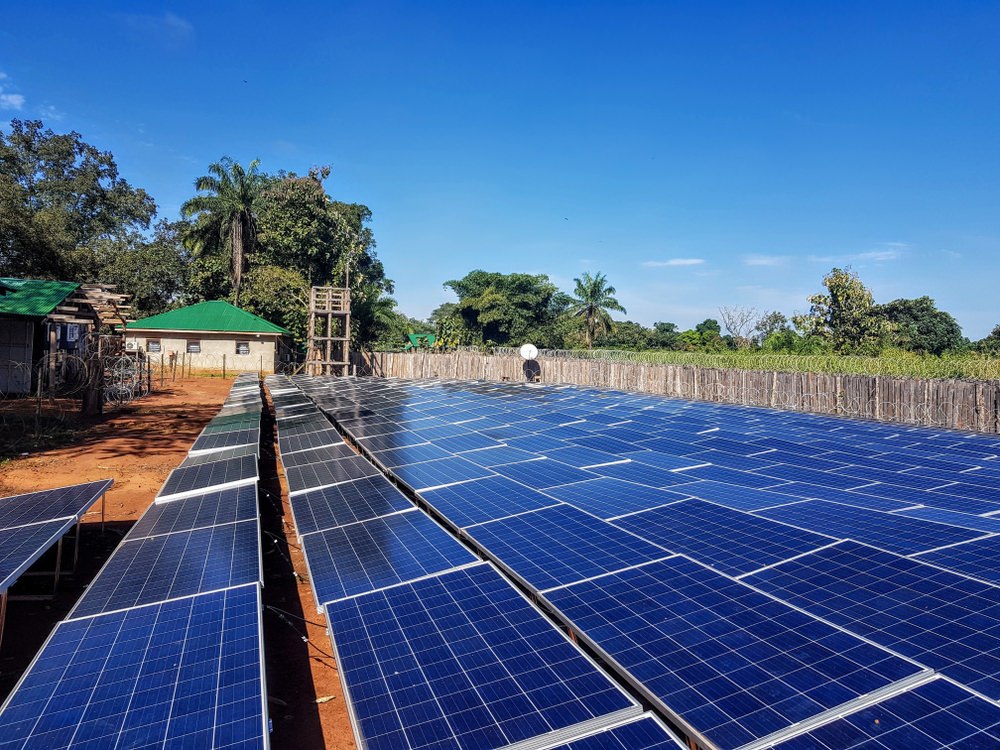 As of now, wind and solar aren't a huge part of the Bitcoin mining story and may not be for a while. The economics of solar doesn't really work out due to the large initial investment required to actually get the panels up and generating enough electricity. Then there's the issue of intermittency, which would mean that you need a backup energy source (most likely natural gas) and the large land requirement.
Regardless, some companies are leveraging solar and wind to mine Bitcoin in creative ways, like a 900-megawatt wind farm in North Africa. In this case, Bitcoin isn't just a way to make money, but it actually helps the energy grid. By providing a consistent revenue stream, it allows projects to overbuild capacity and profitably load balance intermittent energy sources like these two green energy sources tend to be.
7. Geothermal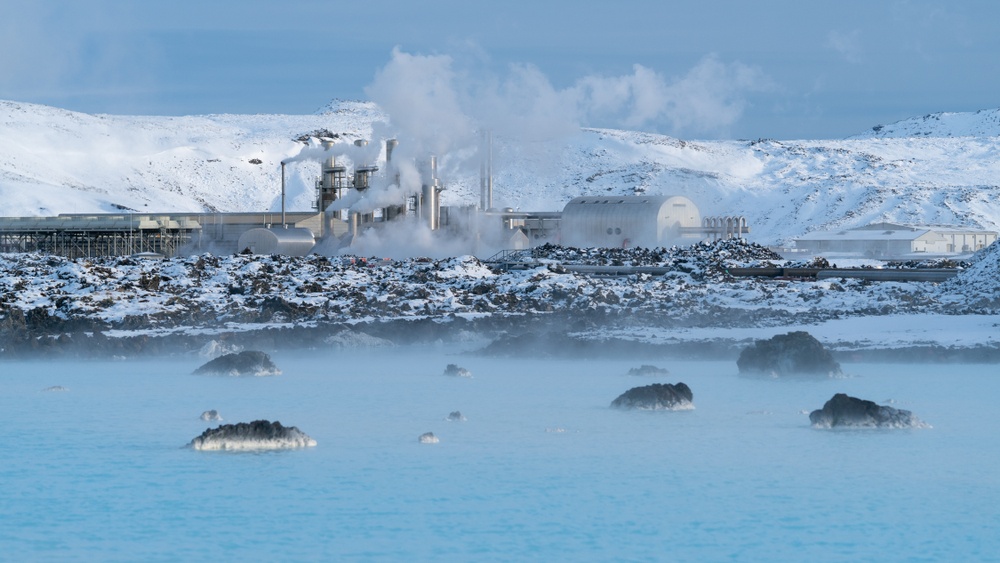 It's much cooler to think of geothermal energy as mining Bitcoin with volcanos. Geothermal energy is a lot like hydro, in that it's a constant source of immense power, located far away from urban centers. By harnessing heat generated from the earth itself, you basically have unlimited power capacity.
The issue then is how to build the infrastructure to harness the heat and turn it into electricity, then how to get that electricity to businesses and homes.
El Salvador is currently working on building out the facilities on their geothermal plants to mine Bitcoin now that Bitcoin is officially legal tender in the country. Iceland already mines Bitcoin using their volcanic power, and last I checked, Bitcoin miners consume more electricity than the citizens themselves. This use of electricity has been criticized as a waste, but this could be a great way for governments to fund larger and more robust infrastructure projects.
By harnessing public, green, naturally available energy to mine Bitcoin, they could sell the Bitcoin on the market to generate a profit and use that money to improve the lives of the citizens of the country. This is just one reason why governments should get in on Bitcoin mining and help secure the network for everyone around the globe!
8. Home Electricity (grid energy mix)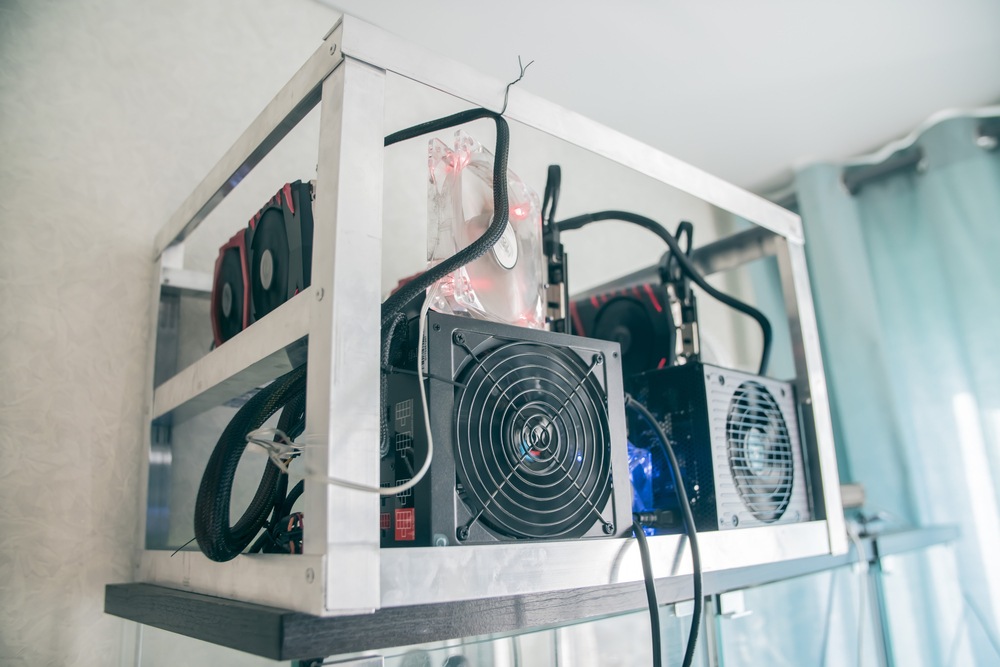 Bitcoin mining at home used to be the standard, but now almost nobody does it. It's hard to source the miners, and they aren't that profitable when you factor in the high cost of electricity for many homes around the world. Where I live, I pay $0.15 per kilowatt hour, while most industrial miners are trying to pay somewhere between $0.02 and $0.06.
Besides that, modern miners are hot and LOUD, so you need a place to put them that won't drive you crazy.
That being said, it's still possible to profitably mine Bitcoin at home if you really want to.
One of the main benefits of doing this is that you can mine for non-KYC Bitcoin, meaning that your Bitcoin will not be tied to your name, Social Security number, bank account, or other identifying information. You'll just have Bitcoin on the network, just like an OG Bitcoiner!
Lots of folks are speculating how to integrate Bitcoin mining into homes for things like heating during winter, or even heating a hot tub.
While these types of projects are still in the "fun experiment" phase, they are a great way to continue to think about Bitcoin mining energy use as serving a double purpose.
Video: The Real Truth About Bitcoin's Energy Use
What Is Stranded Energy And Why Does It Matter For Bitcoin?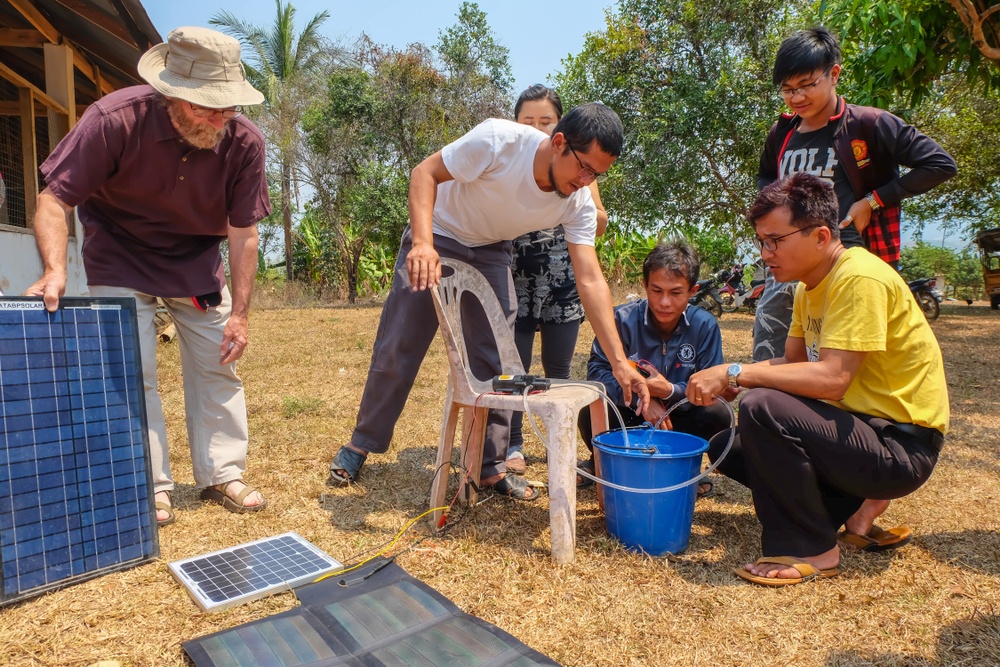 I think the coolest feature of Bitcoin mining is the idea of mining with "stranded energy". This is a concept I hadn't heard of before getting into Bitcoin, so I'll briefly explain.
A stranded energy source is basically a place where an energy source exists, but it's too far outside civilization to realistically be useful. For example, if you had a natural gas deposit 500 miles away from any urban center or processing facility, you would have to build all the infrastructure necessary to harvest, transport, and process that gas before getting it to consumers.
The same would apply to other natural energy sources I listed above, like hydropower or geothermal power. There are massive amounts of natural power available at these spots, but it's impractical, or not profitable to build power stations there. Energy dissipates over long distances, so you can't just build a hydroelectric dam in Antarctica and send the power to Europe. You need to be close to the energy source to use it.
Video: Bitcoin Mining Makes Stranded Energy More Valuable
Bitcoin Subsidizes Energy Infrastructure
Bitcoin allows for the development of those stranded energy resources because it suddenly makes the building of infrastructure profitable. To build a Bitcoin mining operation you need good roads. To maintain the mining facility, you need workers, and workers need homes. As people settle in, they are going to need grocery stores and leisure activities. Jobs create wealth. Wealth attracts entrepreneurs.
This is why people are excited about Bitcoin miners tapping into stranded energy. Energy use is correlated with human flourishing, and by tapping into these resources, we have an opportunity to bring wealth to rural areas around the world.
Even better, this distribution of the global energy network creates more energy abundance and stability. Cheap energy leads to a higher quality of life, and Bitcoin miners love cheap energy.
Final Thoughts
Bitcoin mined on nuclear energy is the same Bitcoin that's mined natural gas. The bitcoin network is energy agnostic, which makes it very resilient as a global monetary network. It also means that bitcoin mining is fair and permissionless Any entrepreneur who thinks they have a competitive edge can join the network, contribute to hashrate, and help secure the bitcoin blockchain for everyone around the world to use.
Did I forget any energy options for Bitcoin mining? Leave a comment and let me know! The technology for Bitcoin mining is always evolving, so I'm excited to see what smart Bitcoiners and entrepreneurs come up with.
Further Education
Frequently Asked Questions
Can You Mine Bitcoin With Renewable Energy?
Yes, you can mine bitcoin with renewable energy. Bitcoin doesn't care where the energy source is from. You can mine bitcoin with solar, wind, hydro, geothermal, or nuclear power!
Does Bitcoin Mining Use Fossil Fuels?
Bitcoin mining can use fossil fuels in certain regions where fossil fuels are cheap and abundant. Bitcoin miners don't use fossil fuels directly like cars or other internal combustion engines. Instead, the energy must be converted into electricity first, much like the data centers that are used to host videos and images on Google, Netflix, Apple and other websites or mobile phone apps.
Does Bitcoin Mining Take A Lot Of Energy?
Bitcoin mining doesn't always require the same amount of energy due to the difficulty adjustment. If more miners compete, it requires more energy. If fewer miners participate, it requires less energy. Because bitcoin is global, permissionless, and profitable, these days it's quite competitive to mine bitcoin, meaning that bitcoin does use a lot of energy.

The sources of energy vary, and each locality has the incentive to mine with the most abundant local energy source.
How Much Power Does It Take To Mine One Bitcoin?
There is no specified amount of power required to mine one bitcoin for two reasons. Bitcoin new bitcoin are awarded by the block subsidy randomly, so you could mine bitcoin for ten minutes and mine some bitcoin, or you could be unlucky and mine for much longer. More importantly however, is that bitcoin uses what's called "the difficulty adjustment", meaning it becomes more difficult to mine bitcoin when there are more participants.

In the early years, you could mine 50 bitcoin in ten minutes with the power of a single laptop. These days, it takes years for a single miner with specialized hardware to earn a full bitcoin from mining. Alternatively, you could run a shed or a warehouse full of miners, and earn 6.25 bitcoin once per month or once per week depending on the size of your operation.

You may hear attention-grabbing statistics like, "Mining one bitcoin requires the energy use equal to that of 30,000 US homes", but that doesn't tell you where the energy was generated, what type of energy was used, and if there were any benefits to miners paying for that energy in a fair and open market (such as flexible load balancing or power infrastructure financing).