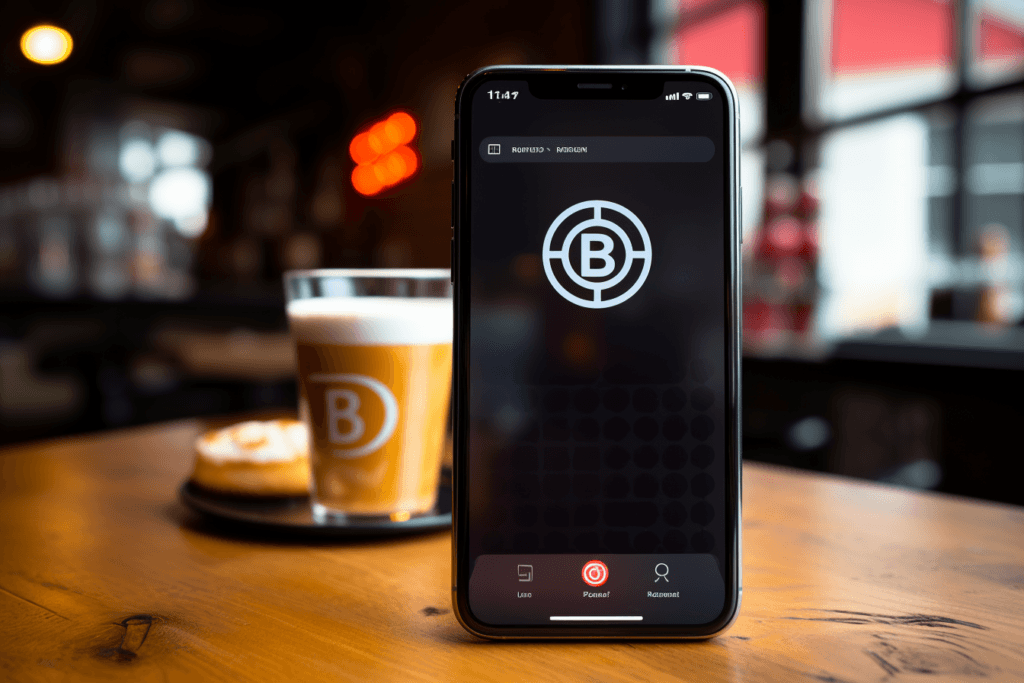 Bitcoin is a peer to peer technology, so it completely makes sense that if you are going to use bitcoin on a daily basis, you need to be using bitcoin on your phone. As a new bitcoiner, it can be overwhelming to understand that whole bitcoin ecosystem, so I wanted to make something to get you set up properly and understand the different ways to use bitcoin on your phone. I'm going to go through the best bitcoin apps to have on your phone, what each of the apps do, and why you might want to have that style of app.
Of course, I'll recommend some specific apps to use within the category, but be aware that there will be multiple of each type. The bitcoin ecosystem is rapidly growing and changing, you'll always have a choice of what to use.
If you're just getting started in bitcoin, the my bitcoin for beginners guide should be your next stop after reading this article. You won't need all these apps I list on the page, so check out the beginners guide to help you make some choices.
Best Bitcoin Apps
Hot Wallet App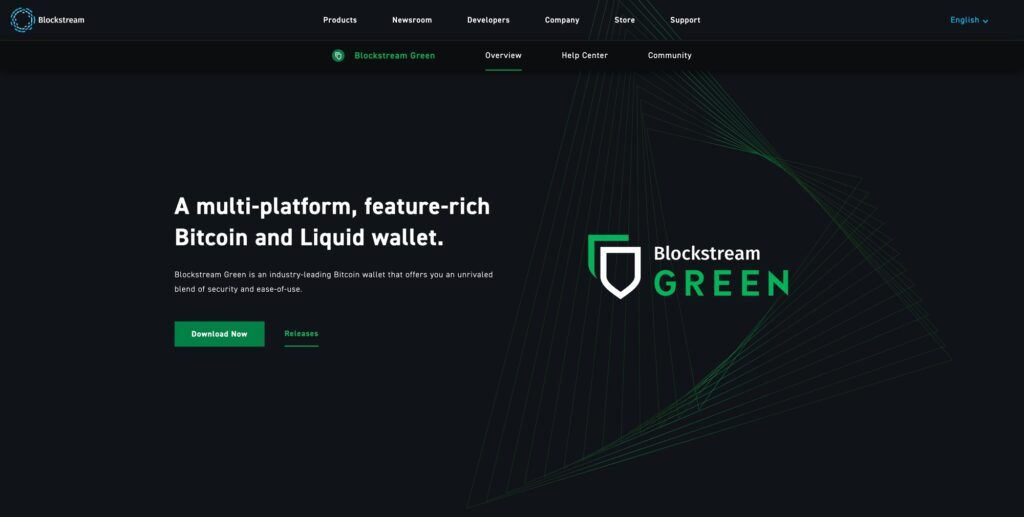 One of the best use-cases for a bitcoin app on your phone is for spending bitcoin. A "hot wallet" means that you're able to approve transactions directly on your phone without the help of secondary hardware device typically used for cold wallets.
With a hot wallet, to spend bitcoin, you would need to scan a QR code that would automatically load up the receivers bitcoin address, then you'd type in how much bitcoin you want to send to the address. The app may allow you to switch denominations between sats, USD (or other fiat), and bitcoin, then automatically calculating how much to send.
Alternatively, you could have the receiver manually send you a bitcoin address, then you'd copy/paste the address into the "send" field of the app.
Green Wallet
My favorite hot wallet is Green Wallet because it's very simple to use, but has some crazy good features all wrapped up into one wallet. Normally, you'll see one wallet do one thing really good, but Blockstream Green kind of does everything, and does it well.
They have a hot wallet app for both Android and iOS, and it can sync with their desktop wallet which works on Mac, Windows, and Linux. That means you can use the wallet on your phone and desktop at the same time, viewing the same history, of the same coins. This is actually not common at all, and usually you'll see desktop and mobile wallet apps developed separately.
Within Green Wallet, you can create multiple types of wallets all housed in the same app, including using different address types (advanced), different signature types (single sig, multisig), and they are even launching a lightning wallet some supposedly this month (Sept. 2023), but let's just say late 2023 because you know how things go.
Additionally, they even sell their own hardware wallet called the Jade which is compatible with the wallet. This means you can use Green wallet to create a "watch only" wallet on your phone that requires a Jade to sign, making it more secure way to store your bitcoin.
So with one wallet software you could potentially have an ultra fast lightning wallet, normal on chain wallet, and cold storage multisig wallet all in one.
Lightning Wallet App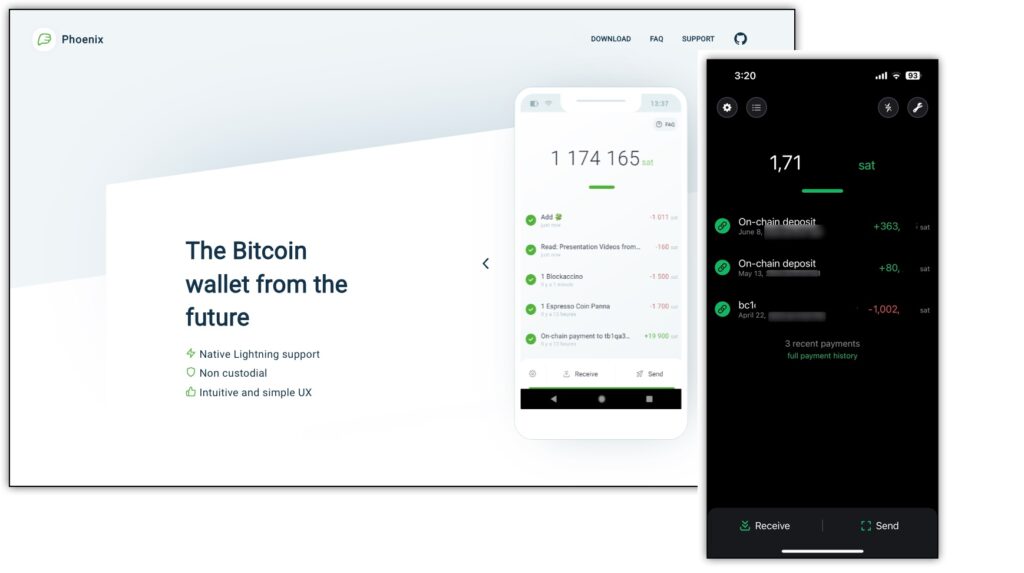 Being connected to the lightning network is becoming increasingly important for bitcoin payments because at times, sending a bitcoin payment can get expensive. Nominally, it may not seem like much, but as a percentage of what you pay, fees can really add up. That $3 cup of coffee turning into $5 because you paid in bitcoin may not be a big deal to you, but over time you'll notice. Globally, it's a massive hurdle.
With lightning, bitcoin payments are faster and cheaper, and they are driving the next wave of adoption in the bitcoin economy.
Without getting too far off into the weeds, lightning is fast and cheap to use, but setting it up and managing it is a real pain in the ass. I'd venture to say impossible for novice bitcoiners. Luckily, the problem of lightning network complexity is known, and many different lightning wallets are working on their own solutions.
One of the main solutions being adopted right now, is custodial wallets, meaning that the wallet provider holds your bitcoin for you. That's not really a long term option in my opinion, because basically all your bitcoin is being held at a company. I want to control my own bitcoin no matter what, and no matter how little.
This is why I always default to recommending non-custodial wallets, and Phoenix Wallet exactly fits into the type of lightning I like to use and recommend.
Phoenix
Phoenix is clearly the leading lightning wallet for novice users, and I can't really recommend much else at this point. Phoenix is able to push all the complexity of lightning to the background and just get you connected to the lightning network quickly and easily
Best of all, you still maintain full control over your bitcoin, meaning you actually hold the private keys to your bitcoin.
The main tradeoff of using this type of wallet as opposed to running your own lightning node is that the fees are slightly more expensive than with other solutions, but I believe the fees you pay are worth it for the functionality you gain. I suppose because you are using their node, they could actually block a payment if they really wanted to, but I'm not sure about that one. Maybe someone in the comments can help out with an answer.
Keep pin mind, lightning is still cutting edge, so even with an excellent wallet like Phoenix, you may experience some failed payments. If your lightning payment fails, you can also pay on chain with a Phoenix wallet.
Exchange App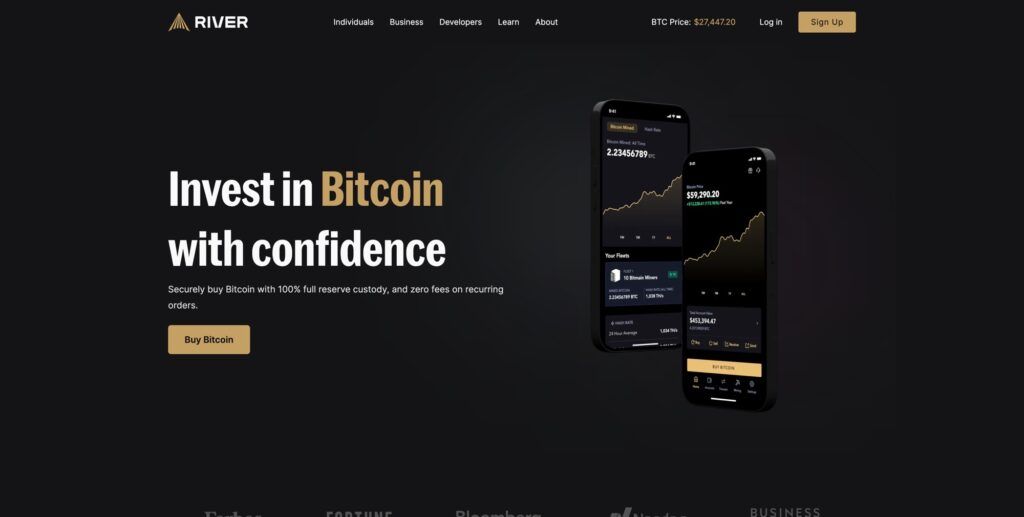 If you are going to buy bitcoin, it helps to have a trusted exchange app on your phone. Sometimes you're just laying in bed scrolling on Twitter, or listening to a podcast at the gym and the mood to buy bitcoin hits. Being able to buy bitcoin within a couple clicks is useful. I do it all the time. Small buys here or there, or a big buy once in a while to get the fiat money out of your bank that's burning a hole in your pocket.
River
River is my top recommended exchange for buying bitcoin because they are a bitcoin-only company, and they also own all their own bitcoin storage infrastructure.
Being bitcoin only is important because it means they are focused on bringing you useful products to help you understand, use, save, and spend bitcoin in the best ways, rather than just getting you to trade shitcoins like most "crypto" exchanges focus on.
Owning their own infrastructure is important too because it means you aren't reliant on a 3rd party outside of your exchange to manage bitcoin in your account. A surprising number of bitcoin companies outsource their bitcoin infrastructure to shitcoin companies, and this usually ends up in tears as shitcoiners run into trouble during bear markets.
Unfortunately, River is iOS only at the moment. It's also US based.
For Android users, I would actually recommend Cash App. It's not technically and "exchange" per se, but you can buy and sell bitcoin in addition to other financial services. They are bitcoin-only, allow you to buy bitcoin and withdraw instantly, and you can even pay on-chain or lightning payments from within the app.
For non-US bitcoiners looking to buy bitcoin, you can check out my full list of bitcoin-only exchanges outside the USA to see if they have apps for your smartphone OS.
Watch-Only Wallet App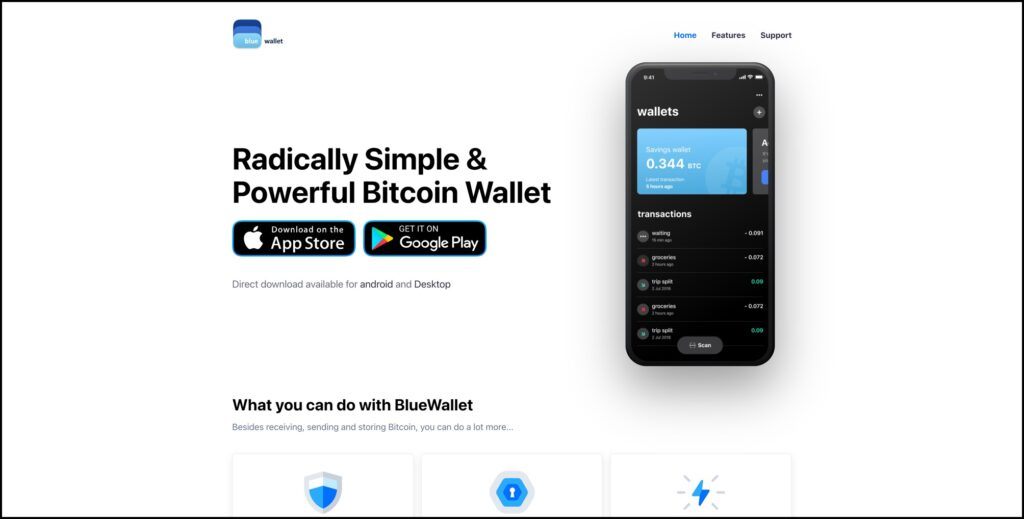 A "watch only" wallet app is useful for two things. The first is pretty easy to understand, as the meaning is written into the name of the wallet. It's a wallet that cannot send bitcoin. You only watch you bitcoin balance.
The purpose of this would be the check on the amount or the value of your bitcoin balance. Watch only wallets can typically generate receive addresses even though they cannot send bitcoin, and some bitcoin exchanges allow you to auto-withdraw to your wallet using your xPub, so your bitcoin balance may increase even if your cold storage signing device is safely locked away.
The other thing a watch-only wallet is useful for is spending bitcoin from your phone with an added layer of security.
A watch-only wallet is created with a combination of the wallet app and an additional hardware signing device (aka hardware wallet). The app you download to your phone is the software that allows you to create and customize the "send" transaction. Decide how much bitcoin to send, where to send it, which bitcoin to send (coin control), and any other customizations. The hardware signing device is a piece of hardware with the private key that allows confirm the transaction.
Because the hardware is separate from your phone, nobody can sweep the funds from your phone, even if it's compromised with malware or spyware.
Keep in mind, even if your watch-only wallet doesn't allow for spending, you'll still need a hardware wallet to create your private key.
Blue Wallet
Blue Wallet is one of the most versatile wallet apps out there. It's available on both iOS and Android, and I've been personally been able to create watch-only wallets with at least 7 different hardware wallets (though more are probably possible).
Creating a watch only wallet with Blue Wallet can be as simple as scanning a QR code from your hardware device, or exporting your wallet information into a file, and uploading that to Blue Wallet on your phone. It takes 2-3 steps maximum, and then you can view your balance, transaction history, receive funds, and even spend from Blue Wallet (as long as you have the hardware to confirm).
Blue Wallet has useful features like transaction labeling, coin control, RBF, and more. It's got a simple navigation experience, and is one of the longest running wallet software projects. You can even create software wallets as well, and create multiple wallets within the app!
Multisig Cold Wallet App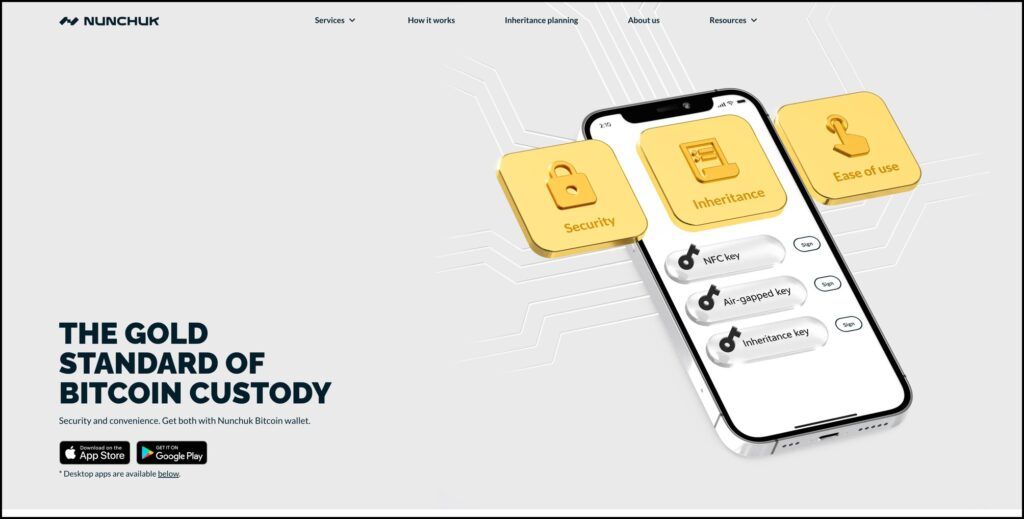 Multisig wallets are extremely popular for storing larger amounts of bitcoin for which you require bulletproof, high security storage. With multisig, you use multiple "signing devices" to construct a wallet so that your bitcoin can only move if you sign with a certain threshold of devices. For example, use 3 devices, but require 2 of 3 to sign. Or you use 5 devices and require 3 of 5 to sign.
2 of 3 is probably the most common because you don't have to invest a ton of money to buy 5 devices and managing that many keys can be a hassle.
Nunchuk
Nunchuk is an incredible company that makes multisig custody easy, and can even provide you with the support you need as a new bitcoiner making your first multisig wallet.
With the free version of Nunchuk, you can set up a multisig wallet so that you use two hardware signing devices, plus use the app on your phone as a "hot key". This means that even though you see a bitcoin balance on your Nunchuk app, it's unable to be spent without the signature from one of these devices (note: "signing device" = "hardware wallet"… same thing, different ways to say it. In this case I felt light signing device sounded more accurate, even though hardware wallet is more commonly used).
With the paid version of Nunchuk, they actually hold the third key for you, and you have your two hardware devices as normal. If you lose a wallet or it is compromised, they can sign with their key. Plus, their paid account ($120/year = $10/month), you get live chat and email support, cloud backup of wallet settings (never back up your key to the cloud), assisted recovery, and emergency lockdown for ultra high security situations.
They even have a mega upgrade plan with more features like inheretance planning, programmable spending limits, scheduled payments, and more.
News App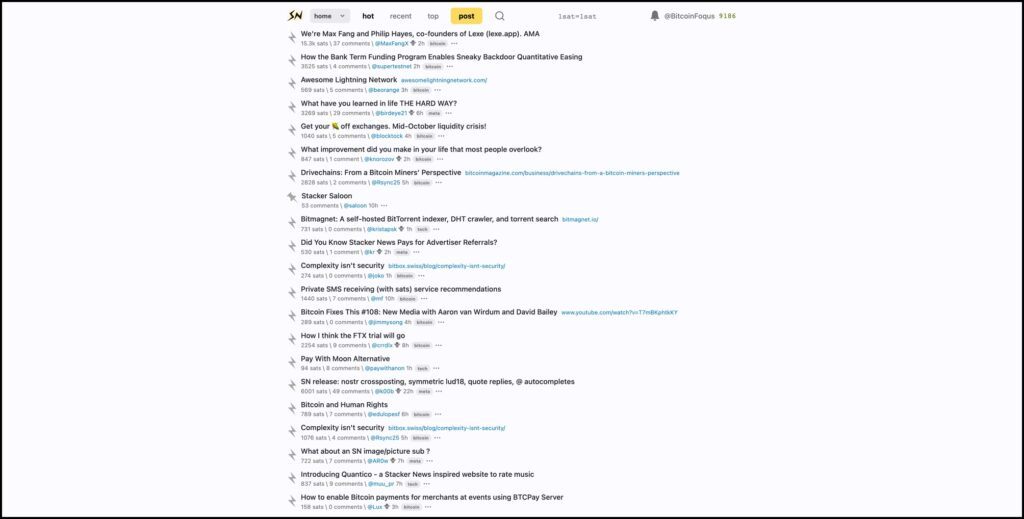 It's nice to have a news app on the go so you can keep connected with what's happening in bitcoin. There's a fantasy for hodlers that we could be in a coma and wake up one day in 20 years when the price of bitcoin is a hundred million dollars or something like that, but realistically, it's helpful to be plugged into bitcoin news so you know what's going on.
Where can you spend bitcoin, which companies are buying bitcoin, what are the best wallets to use, what new tools are available, what's happening in the politics of bitcoin, and so on.
Stacker News
Stacker News is my preferred news app for everything related to bitcoin. Actually, my main news source for bitcoin is NoBSBitcoin because it's strictly important news stories, but Stacker News is more of an interactive social media news site, so I think it fits better in this "app" article.
Actually, Stacker News isn't even an app. Just save the website to your home screen and it basically works like an app.
Anyway, I like Stacker News because anyone can post stories related to bitcoin, or even softly related to bitcoin (macroeconomics, technology, etc), and then other users can post comments. It's like Reddit with bitcoin and without all the cucks. Good news articles get boosted with (real) sats. Good comments get boosted with real sats.
Even things like "liking" something with a couple of sats contributes to the community, and if you add value to the community, you earn bitcoin. Yes. Sometimes you can actually earn real bitcoin by giving away your bitcoin. Nuts. I know.
You'll read all the main news stuff in Stacker News, but also one-off deep cuts by long-time bitcoiners on the cutting edge of development, or reviving some old discussions. It really is a wide ranging news site related to bitcoin, and fun to engage with if you have the time.
Bitcoin Statistics
OK let's be real most people just check the price of bitcoin every day, but there's a lot more going on the day to day than just the 0.5% ups and downs of the bitcoin daily chart. Personally, I like to know what's going on with fees so I can see how busy the network is, and I like to know what hash rate is doing.
Block Screen
Block Screen for iOS is an awesome little app that allows you to add bitcoin-related information to the lock screen of your phone.
Do you want to check the price of bitcoin without unlocking your phone? Ever get an itch to know what the next difficulty adjustment is looking like, or if fees are low so you should send that transaction you've been meaning to send? It's just a swipe away.
Definitely the most fun and convenient bitcoin-stat app out there. It's great to have an instant view of network stats to get a feel of what's happening in bitcoin. Here are the option you get with the Block Screen app:
latest block
sats to fiat conversion
price of bitcoin
difficult adjustment and period
transaction fees
stacker news feed
nobsbitcoin.com feed
bitcoin magazine feed