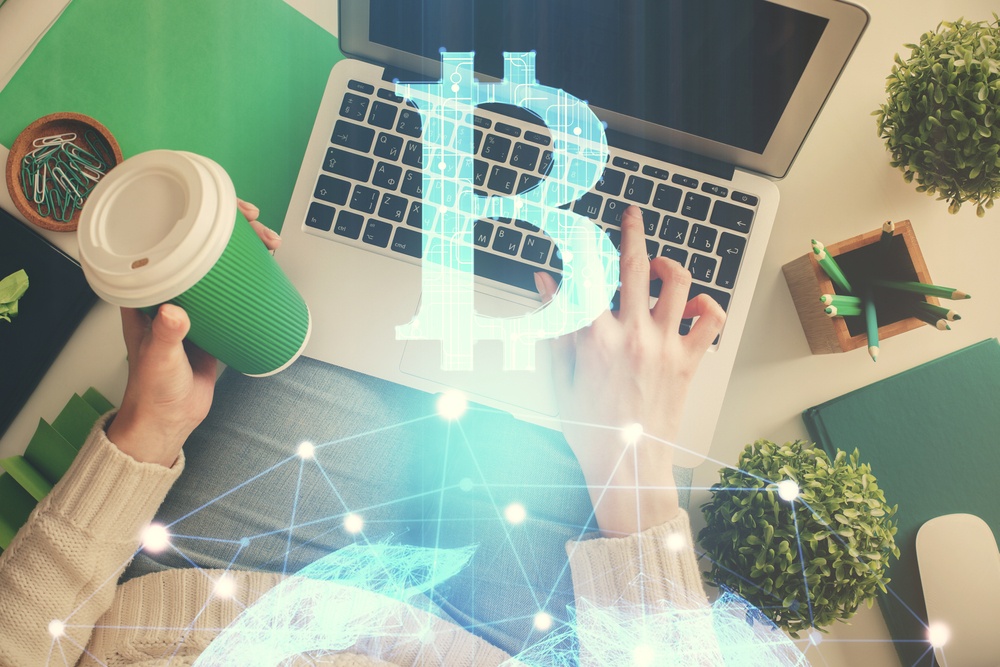 What happens when you spend all your fiat and you don't have any dry powder left to buy the next dip? The only way to stack more sats at that point is to actually earn sats working. Time to get your hands dirty!
In fact, there really isn't any other way to get guaranteed sats in your wallet. Sure, there are complex trading strategies, but they involve risk, meaning you could end up with fewer sats at the end of the day. There's a reason you don't see a lot of old day traders. Most people lose money trading.
It's better to simply work for sats. The methods for below are aimed at people looking for a side hustle to earn sats, as opposed to getting a full time gig paid in bitcoin. Here are some ways you can earn sats from other bitcoiners and bitcoin companies who are willing to part with their bitcoin for your hard work.
Earning Sats Working In The Bitcoin Circular Economy
1. Microtasks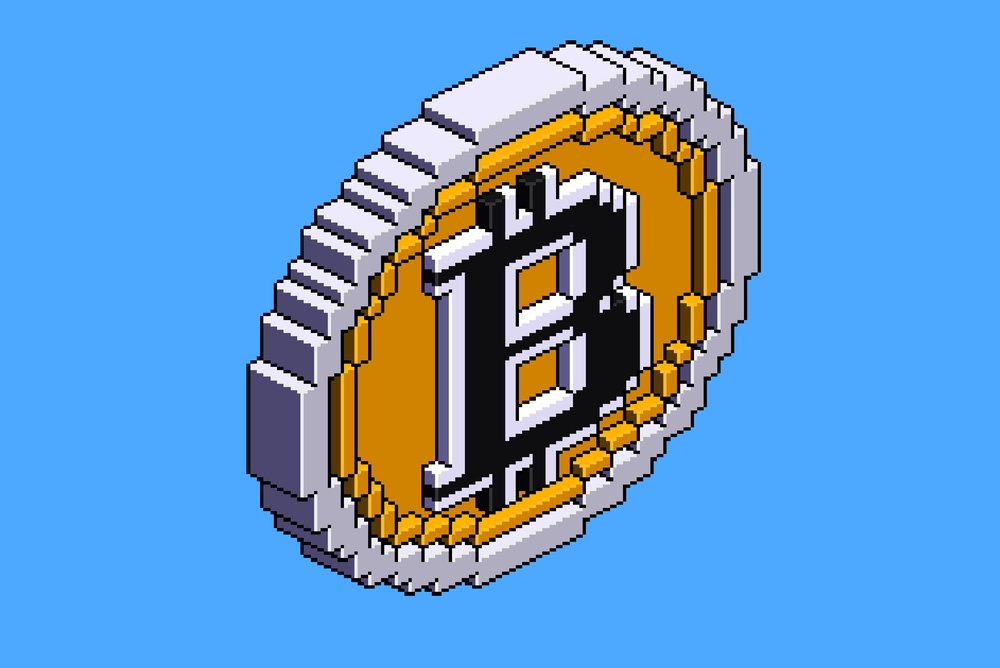 Here's where the work starts. You can actually earn sats by doing microtasks online! What a novel concept – being paid money to do work LOL. Maybe that's obvious, but what's unique about microtasks is that these are simple online tasks you can do on your mobile phone or laptop computer. There's no contract, and there are generally no skills or experience required.
This means it's super low risk for you to try something like this out. If you have extra time and are willing to learn, maybe spending a few hours a day doing things like labeling images, viewing ads, doing simple translations, or creating video annotations could be worth your time.
Of course, keep in mind this is not a long term career option. These are often monotonous tasks, and they don't pay more than a few dollars per hour at most. Still, there's a massive market desire for workers in microtask space, so there are plenty of opportunities available, and there are tons of people who do this type of work and are happy doing it.
StakWork
With StakWork, you are doing a very specific type of task, and StakWork brokers the work with their partners. As a StakWork member, you'll be doing microtasks on your mobile phone that help companies in various ways. Examples used on their recruitment page include things such as video annotation, image labeling, Q&A, translations, and isolating elements on a page. You can imagine other possible tasks like text editing, or some type of manual review. This gist here is that there are real humans are doing simple, but necessary work that AI cannot do.
This is not a typical "answer survey questions" garbage type of deal where you waste a bunch of time on useless activities and may or may not get paid. If you've ever tried to get paid by completing a survey, then you know what I mean. This is real, paid work, from a legitimate company.
Right now, there are limited places available, only in The Philippines and Argentina, but this is a growing company. They are currently paying out almost a million satoshis per day and even have a "work to earn" program, where if you don't already have your own mobile phone to complete the tasks, you can dedicate a portion of your pay to earn your phone over time. That means you can truly start with nothing and work your way up.
Stacker News
With Stacker News, you can post articles and commentary, and get paid for quality content. The site is super basic, but honestly, this is a pretty awesome idea and everything is working smoothly right now, which is surprising for an experimental social media website.
As a user, I was able to fund my wallet with sats in a few seconds, then by clicking the lightning button, I could "vote with my money" on which articles I thought were important. Then, within the articles themselves, I could also pay to boost helpful comments or contribute comments of my own. It looks like there are five initial comments for free, then you have to start paying with sats to add more commentary. I'm not sure if OP gets all the sats for the additional commentary, or if there is some kind of split between OP and top commenters.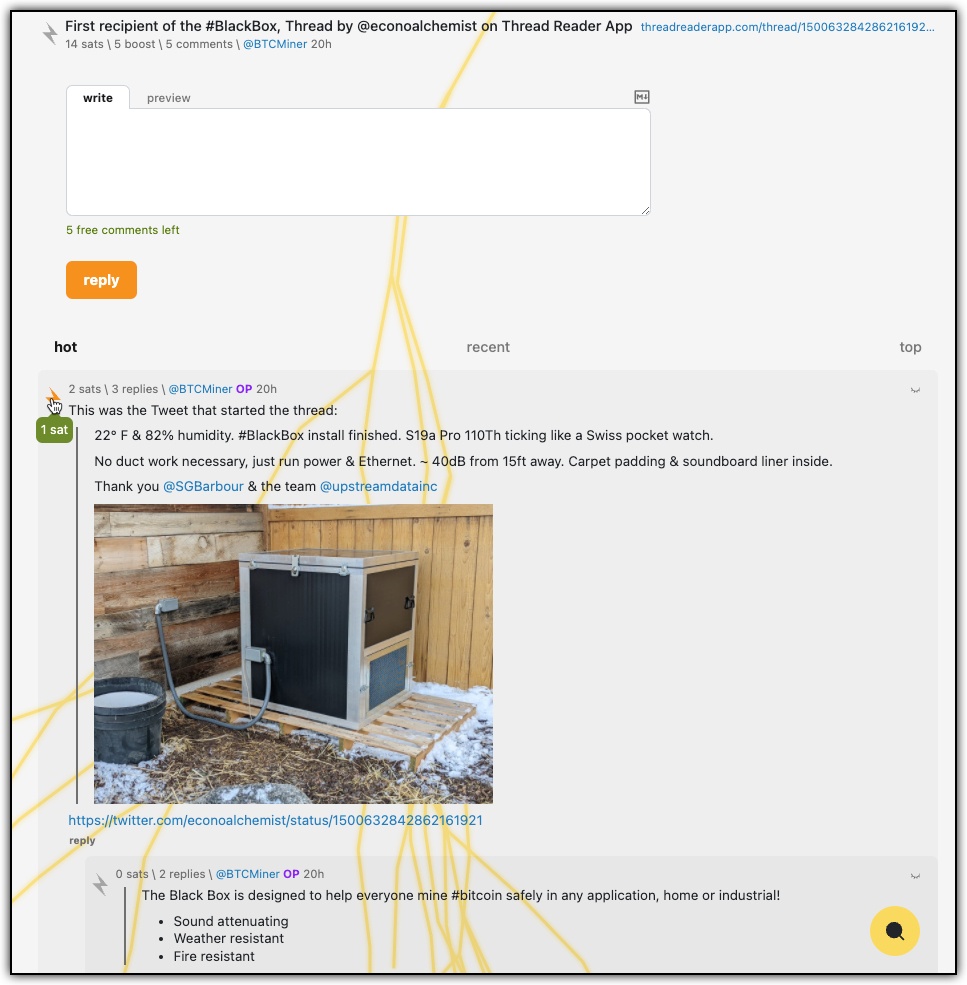 I was testing the payment mechanics, but what this means is that people are actually getting paid to post insightful content and commentary via Stacker News, unlike something like Reddit, where people are just incentivized by fake internet points.
I'm not sure if news here is limited to Bitcoin-only news, or if it's like Hacker News, where anything useful is helpful. I would imagine the latter, since Bitcoin is global and a multi-disciplinary technology. However, so far, most of the articles seem to be specific to Bitcoin news.
Stacker News is still quite small and new, but worth messing around with to earn a few sats, especially if you enjoy socializing with bitcoiners.
BtcVic
I won't personally vouch for this next company, BtcVic, but it looks kind of interesting. Apparently, you can view ads and get paid in satoshis. The site itself looks kind of sketchy, but it's right on the border of "I probably shouldn't even mention it" and "maybe it'll be interesting to some people". Do your own research.
They do have a "proof of payments" page, but it's just a list of bitcoin addresses paying out 5,000 to 30,000 satoshis at a time, and it's hard to verify who those payments are going to. Some of the ads look quite scammy, but anyway, it's worth a shot.
2. Bitcoin Affiliate Programs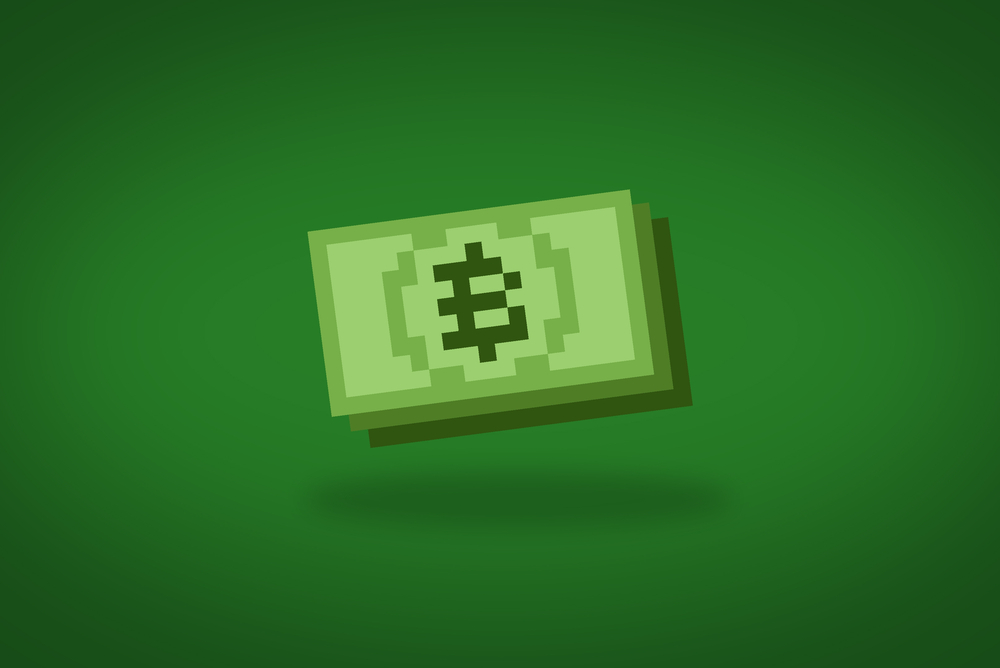 Bitcoin affiliate programs could be a way to get recurring payments in sats. Affiliate programs are a kind of "freelance marketer" position. Companies with affiliate programs pay per action, and as the marketer, your job is to get people to take an action. That "action" could be to get a user to submit, an email address, to land on a sales page, to click a link, to sign up for a free trial, or to purchase a product.
An easy way to understand affiliate programs is that if a user buys something through your link, you get paid a percentage or a fixed amount of money. Dedicate time promoting a company, and you can get paid in bitcoin.
Traditionally, affiliate programs will pay in US dollars or a local currency, but some affiliate programs have bitcoin as a pay out option. There aren't a ton of companies doing this, but there are some. For example, the major affiliate network CrakRevenue just annoucned (June 30, 2022) they are giving ALL affiliates the option to get paid in bitcoin. This is the biggest company I know of personally, but there are many smaller, individual companies who do it as well. You may even need to personally email the companies you wish to work with because some places don't actually advertise that they offer a bitcoin option.
How Do You Promote Affiliate Programs?
Learning how to be an affiliate marketer is an entire industry. Affiliate marketing programs exist in every niche, and there are many strategies for promotion.
Two of the most common methods of earning money via affiliate programs are via blog content publishing or a social media channel. With a blog, you publish content on a specific topic that gets listed in search engine results. With social media, you interact with other users on a niche topic and get engagement on your own account by offering insights or helpful content.
It takes work to establish a presence in search engines or influence on social media, so this is not a "quick" way to earn sats, but it can be a full-time business if you put in the work.
According to my research VPNs and web hosting seem to be a recurring theme within the "paid in bitcoin" affiliate program space, so I'd follow up with those types of companies to begin. Any type of digital delivery of a product or service is more likely going to offer bitcoin as a payment, but whatever you decide to promote, it's worth sending an email first to confirm they actually pay in bitcoin. You may also be able to find some bitcoin-related companies offering physical products like hardware wallets or 3d printed goods that may offer to pay you in sats in exchange for helping them make sales.
Be Wary Of Casino Affiliate Programs
Casino and gambling affiliate programs are a real shit show, so my advice is to avoid them. In a lot of my research, I found that gambling affiliate programs often advertise that they pay out in bitcoin, but it's really difficult to find out if this is actually true or not. There are tons of scams in the gambling affiliate world – some that scam the users, some that scam the affiliates. Do your own due diligence!
Plus, while online gambling is an insanely lucrative niche for affiliate marketers, this is a very competitive arena. It's going to require a lot more work to promote companies in this niche. Adding to your potential difficulty here, gambling is not legal in many places around the world, which means many times is not allowed to be advertised through traditional channels like Google Ads, Facebook, etc.
As someone with a lot of experience in online marketing, my advice is to avoid this niche.
3. Bitcoin Ad Networks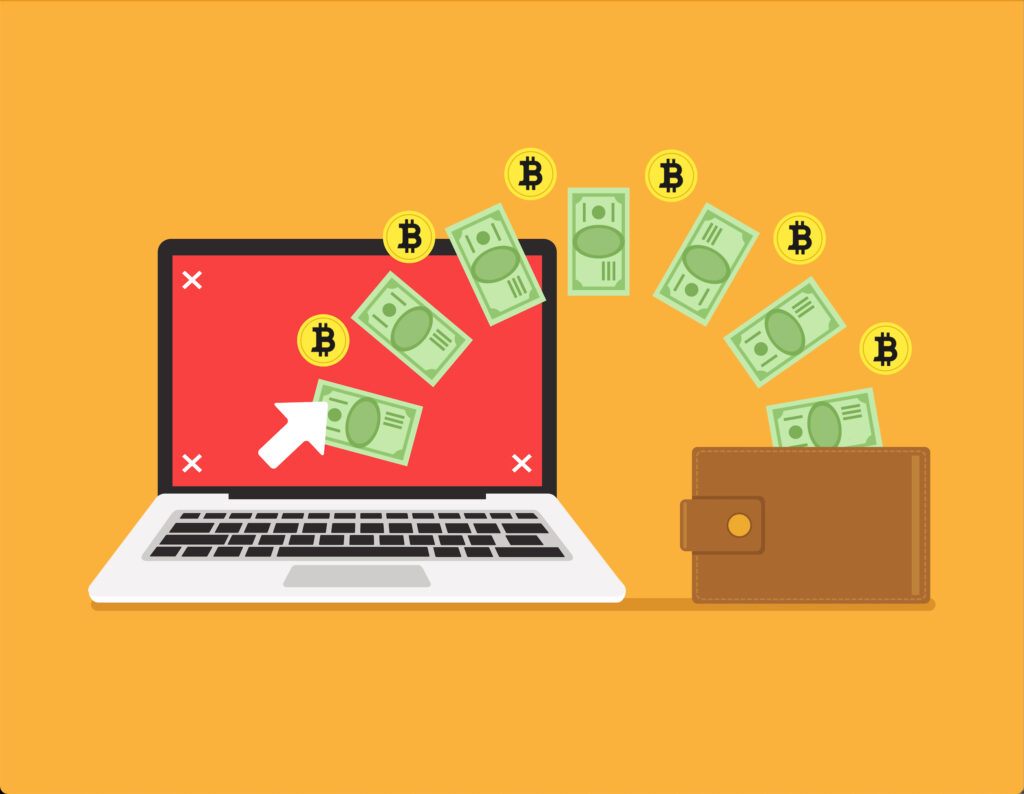 Another way to earn sats online is by placing auto-generated ads on a website you own. Building a website is easier than ever these days, and there are a variety of styles of websites that are easy for anyone to create. You can do a product review website, a news blog, or create how-to guides in a specific niche. You can even combine these elements to create an "authority site", meaning you'd be the go-to resource for information on a specific topic.
This can be done with very few resources. All you need is a WordPress website (free), a hosting account (cheap), and knowledge of a specific topic.
Once you get traffic to your website, you can then place ads on the site, and get paid per view or per click. Normally, ad networks will serve a variety of ads to the visitors of your website based on their search history and profile. Examples of these ad networks are Bing Ads and Google Ads, or you can use ad marketplaces like MediaVine, Ezioc, Monumetric, and AdThrive.
Bitmedia.io and A-Ads are a crypto-specific ad network, so it would be a perfect fit for any bitcoin or crypto-related website. They are online advertising companies specifically targeting bitcoin and crypto publishers as well as advertisers. I confirmed with their staff via email that both Bitmedia.io and A-Ads do pay in bitcoin!
Influencer Marketing
An interesting company I discovered is called Illusive Moose, which aims to connect social media influencers and companies. You can earn as an influencer who partners with brands, which is nothing new, but this network is specifically targeting bitcoin and crypto related content.
Though the website doesn't look very attractive (IMO), it appears that big brands like Ledger, Trezor, and Voltage on their network.
4. Streaming Sats With Podcasting 2.0 Apps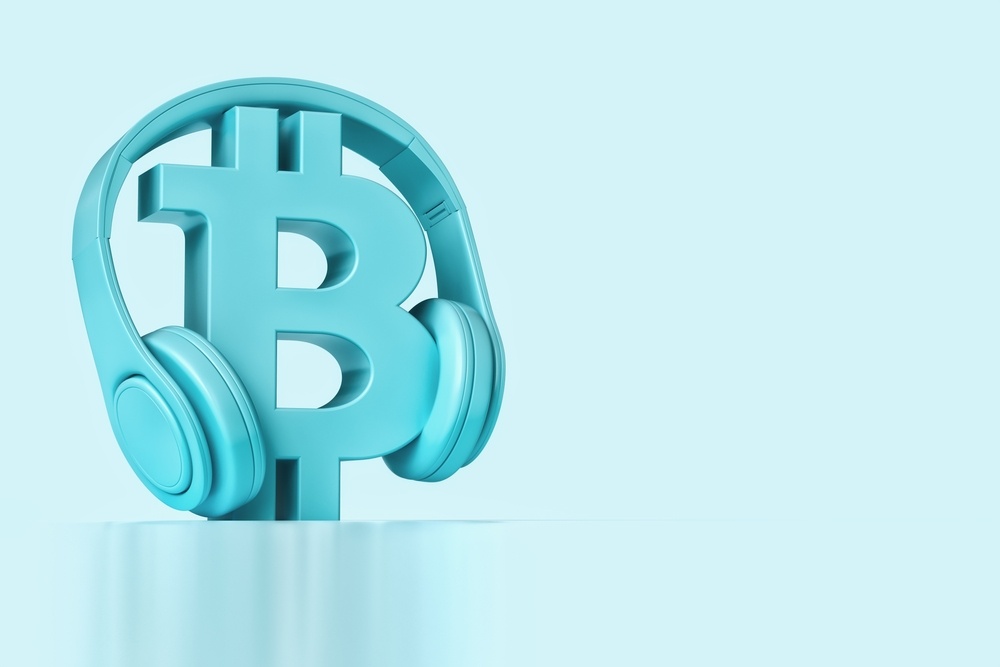 Podcasting 2.0 allows podcasters to get paid for their audio content automatically via the lightning network. Personally, I think streaming sats to creators is going to be Bitcoin's killer app, onboarding the next generation of bitcoiners. Without a centralized middleman, users can pay creators directly. Creators can produce unfiltered content without fear of having their income revoked, and content consumers can make sure more of their money goes directly to the creator. Both the consumer and the creator can hold their own money without fear of having it confiscated.
Right now, streaming sats only really works for audio content. The pool of users and creators is quite small but growing.
Bitcoin also allows creators to move from an ad-based compensation model to a value-for-value model.
Instead of listening to 5-10 minutes of pre-roll ads before a podcast or having your listening flow interrupted every 25 minutes to listen to mid-roll ads, creators can simply publish ad-free content. In theory, this would allow them to build a sustainable business based on what their followers are willing to pay for content. This means fewer annoying product advertisements in your feed, less time searching for the fast forward button while driving your car, so it's an overall better user experience.
As of now, the video version of peer-to-peer streaming sats isn't anywhere it needs to be in terms of a thriving economy. I've seen a few demos, and it sounds like it's possible to do, but there seem to still be some kinks to work out. There are some promising projects out there, namely impervious.ai, which is launching a browser that should allow for video chat, web browsing, chat, and other features using lightning.
5. Start A Side Hustle Or Business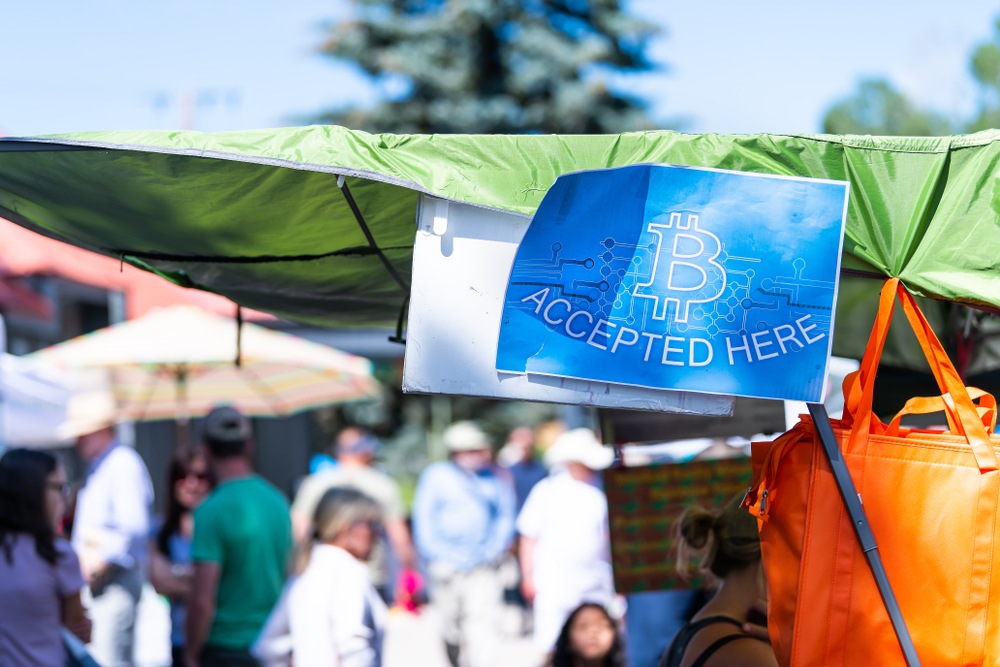 Start An Online Business
If you're a savvy internet user, then an online business could be a simple way to start stacking sats by selling either a product or service online. You could sell physical goods like custom printed clothing, accessories, or 3D printed things and easily set up an eCommerce store using BTC Pay and WooCommerce on WordPress.
Alternatively, you could market a service like some type of consulting in your field, then use blogging and social media as a means of free advertising. When you publish content on your blog, it gets listed in search engines, and when you interact on social media, niche enthusiasts engage with your brand. With a simple WordPress website and BTC Pay or Sat Sale, you can also accept bitcoin for payments. Your service could be as simple as a 1-hour consultation, or a pay-per-hour service where you are completing some sort of task for the buyer.
Start An IRL Business
With mobile phones and point-of-sale systems, it's relatively easy for any kind of IRL business to get started accepting bitcoin. Using BTC Pay or even something like CashApp you can start accepting on chain or lightning bitcoin for your business using nothing but a mobile phone.
It works for any type of business! Just recently, I had a well-known local business paint the interior of my rental property, and they had CashApp payments as an option. Another time, a local Mexican restaurant didn't have their credit card payment processor set up during their soft opening, so I paid them using Zelle. Both of these businesses were owned by young people in my area, and they were very comfortable using mobile phone payment tech for their business. It really wouldn't be that much of a leap to accept bitcoin instead of fiat.
There are endless types of IRL businesses that could leverage bitcoin payments. Anything from a local coffee shop, to manual labor doing yard maintenance, to home tutoring. Whatever you're good at, you can use those skills to start earning sats.
The more you work, the harder you stack!
Get Involved With Lightning Channels
There are multiple ways to earn money with the lightning network, which is awesome because you get to earn sats by providing value to the bitcoin community. There's a few ways to do this, but I'm not a lightning expert myself, so I'll just have to point you to some resources as a starting point for this side hustle.
The first way to earn sats with lightning is by routing payments. This is something you can do from your own home on your own node. It basically means you are providing liquidity to the network by routing payments for a fee.
As a casual hobby, you may not make more than a few thousand or ten thousand sats per month doing this. As a serious venture, you can definitely make some good money, as shown in the video below, but it does require that you have the capital (bitcoin) for collateral to actually route the payments.
The second way to earn sats with lightning is by selling lightning channels. This is quite a bit above my technical ability to explain, but I've included another video below to help you get started and explain what's going on.
By growing and improving the lightning network, you are essentially making bitcoin faster, easier, and cheaper to use. This could be a really interesting way to leverage your passion for bitcoin to provide value to bitcoiners.
The Bitcoin Economy & Bitcoin Entrepreneurs
The bitcoin circular economy is MASSIVE compared to where it was 10 years ago. There's still a long way to go, but we're getting there. If you want to get paid in sats, you do have to put in a certain amount of work to go around traditional systems and seek out specific opportunities, but those opportunities do exist. Most importantly, however, the tools to create your own sat stacking opportunities are available, meaning there are lots of ways you can earn bitcoin by starting your own business.
If you continue to rely on other people adopting bitcoin so that you can get paid in bitcoin, you're going to be waiting a while. If you want to earn sats, the best way to do it right now is to become a bitcoin entrepreneur.
Frequently Asked Questions
How Do I Get Sats From Bitcoin?
If you own bitcoin, then you already own sats. The only thing that changes is the denomination. If you own 0.0023 bitcoin in the you own 230,000 sats!
How Do Earn Bitcoin On iPhone?
You can earn bitcoin on your iPhone doing microtasks or playing mobile games that reward players in bitcoin microtransactions.
How To Earn Bitcoin Over Lightning?
You can earn bitcoin over lightning by running a well-connected lightning node. If you want to earn lightning bitcoin directly from other lightning users, then you need to develop a product or service that attracts lightning users and accept lightning payments using BTCPay
Can You Earn Bitcoin Playing Games?
Yes, you can earn bitcoin playing games, but you will not earn very much. You may have to grind for several days just to earn a few hundred sats.