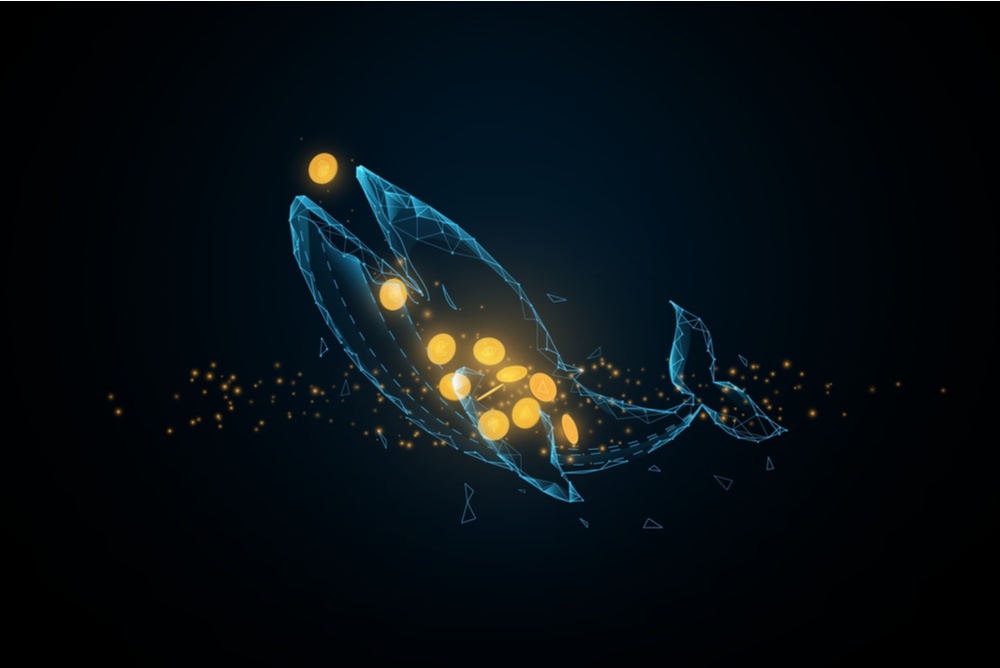 There was a time, about ten years ago, when you could collect whole bitcoins online for free. The "Bitcoin Faucet" was a kind of guerrilla marketing technique by one of the main developers of the protocol during the early years. If you were paying attention back then, you could literally get free bitcoin for doing nothing.
In fact, there were many ways you could get free bitcoin. For example, if you went to bitcoin conferences, you would often find people giving away free bitcoins there too! Bitcoiners have always been so excited about sharing their passion for bitcoin, that the monetary value bitcoin was a second thought to the most important aspect of Bitcoin: the network. Giving away free bitcoin has always been a great way to grow the network and help increase awareness of the power of bitcoin's technology, regardless of the precise dollar value shared.
The funny thing is – it worked. Today, Bitcoin is a trillion dollar global monetary network. Those free bitcoin from 2010? If you hodled them for 12 years, they'd now be worth around $200,000! These days, it's impossible to earn free whole bitcoins, unless something crazy unexpected happens, like catching Tom Brady's 600th touchdown football.
You can still get free sats though. There are a variety of promotions, microtasks, and offers you can take advantage of to add more sats to your bitcoin stack. Remember – every sat counts!
Don't expect something for nothing though. You used to be able to get free bitcoin because it was literally worth almost nothing. The people giving away bitcoin at the time were doing it out of generosity, altruism, and a love of freedom money. In 2022, bitcoin is obviously worth a lot, so you can expect that your "free sats" are not really free. You should expect to provide some kind of value in exchange for sats, even if it's just viewing an ad or signing up for a free trial.
Though a single sat is worth less than a penny right now, they are still precious fractions of a bitcoin. Everyone sees the writing on the wall. Those sats you collect right now are going to be worth a lot more in the future.
How To Earn Free Sats While It's Still Possible!
1. Sats Back Credit & Debit Cards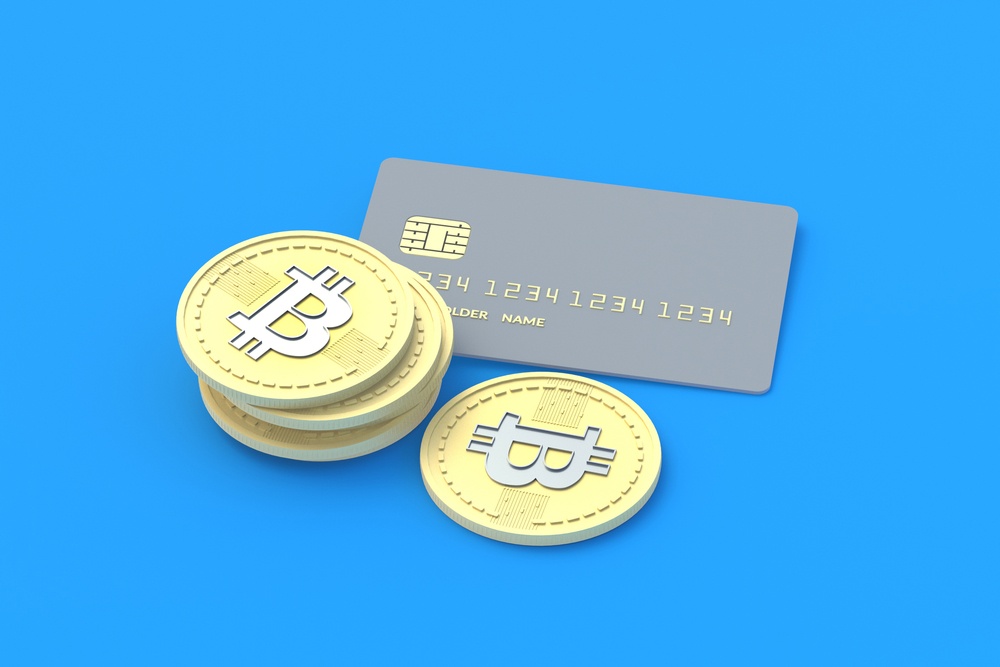 My personal favorite way to get free sats is through sats back debit and credit cards because it involves the least "work" to get the rewards. I don't need to go out of my way to do anything special in order to earn sats back. It's just like credit card rewards points, except they give you bitcoin instead.
What makes bitcoin rewards better is that the 丰10,000 or 丰50,000 you earn cash back today could be worth tens of dollars now, but in ten years, it might be worth hundreds or thousands of dollars. Your purchases could be paying for themselves after a decade of stacking sats!
Everyone spends money. Even the most frugal person has bills like utilities and grocery shopping, and most people pay for basic entertainment like Netflix, restaurants, and hobbies. Plus, sats back cards are a super easy way to dip your toe into bitcoin without taking any risk, so they are great for onboarding skeptical newcoiners.
Fold
The Fold Visa Debit Card (affiliate link) is a debit card issued by a fantastic bitcoin-only company. The benefit here is that by using a debit card, you aren't tempted to take on high-interest consumer debt, and you are working with an innovative bitcoin-only company.
I use Fold for all my Amazon purchases because it's easy to buy Amazon gift cards and I do pretty much most of my online shopping on Amazon. I just load up on a few hundred dollars of gift cards, apply them to my Amazon account, shop to $0 throughout the month, then load up again. It's just free sats for something I do anyway, and easy enough that I don't have to deal with too many steps to get those sats.
The main way to earn sats back with Fold is via a "spin wheel", which is a simple mobile app game. Each time you make a purchase, you spin the wheel and are rewarded some sats back based on what you purchased. It could be a percentage of the sale price, earnings based on weekly spending, a multiplier based on various factors, or a flat amount of sats.
Recently, they also introduced a choice of a flat sats-back option, so you could be able to choose between a flat amount (1%) instead of taking a risk on the wheel. The wheel really is a risk because sometimes you get more than 10% back, paid in sats, which is incredible… while sometimes you get just a couple sats (literally, 5 or 10 sats), which really sucks. The game can be fun and exciting, but also very disappointing.
The wheel dynamics change all the time, but at the moment, I've really only ever gotten 0.25% to 2% sats back on the card. Is it worth playing a silly mobile game for an extra 0.5% on a $200 purchase? Sometimes I feel like yes, sometimes I feel like no. They do have better prizes on the wheel, but I've yet to see them.
CashApp Boost
CashApp is a well-known bitcoin-friendly company owned by Block (formerly Square). You can buy and sell bitcoin within the app, in addition to managing other common financial transactions using dollars, just like a regular bank account. CashApp is pretty cutting edge considering it's basically a mobile-only bank with a bitcoin option.
Within the app, you can choose to earn bitcoin rewards from your purchases through their Boost program. "Boosts" are temporary cash back offers on specific brands, including ridesharing services, fast food restaurants, entertainment, grocery shopping. Some are running deals, like 6% back on Lyft, while some are one-time offers, like 10% back on any restaurant. There are tons of famous brand partners like Starbucks, PlayStation, Fandango, Sam's Club, and more.
2. Sats Back Gift Cards & Apps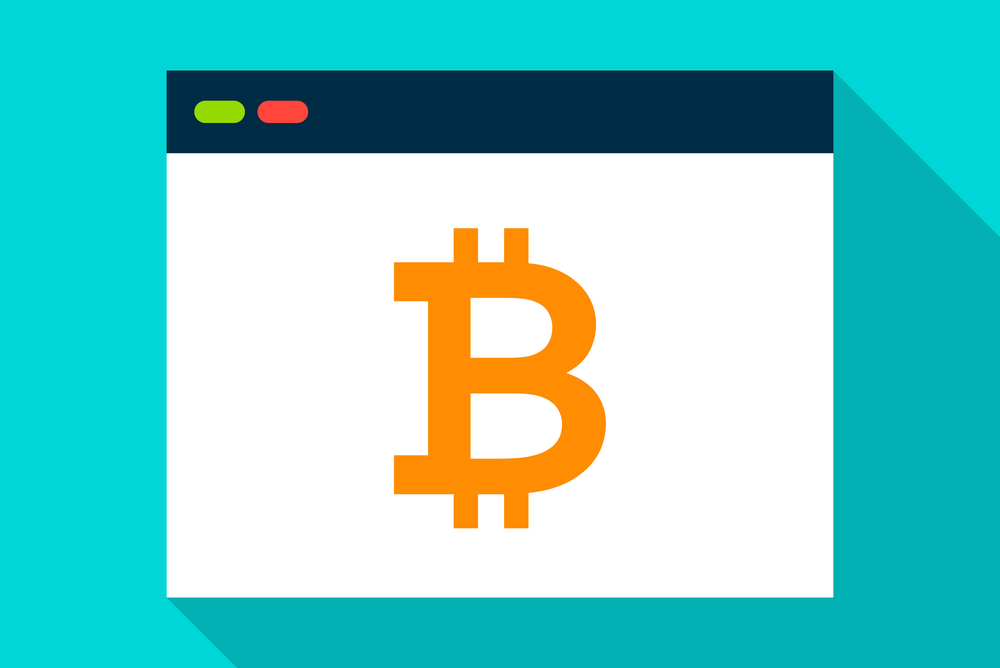 Sats back apps are similar to sats back credit cards in that you have to spend money to earn sats, but these do not require a credit pull or application process. Instead of holding cash dollars on a debit card or having a credit card account, you simply link up your current cards through a browser or app, and earn sats back when you spend money at approved partners.
This is a nice alternative because it's available to more people since you don't have to be "approved" for an account, and you don't have to manage another set of bank details and a monthly credit card payment. There's no minimum spend required, and no fee to join, so these apps are available to a wide variety of users.
However, there are some limitations to be aware of. The main one is that sats back offers are only available with specific brands. For someone like me, it means I don't find a lot of opportunities to get free sats based on my shopping habits. The main downside to a setup like this is it can encourage you to spend more money on stuff you don't need, or unnecessarily change your shopping habits for the rewards incentive. Spending money is not saving money, even if you get a good rewards deal!
The Bitcoin Company
The Bitcoin Company (referral) is aiming to be a one-stop shop for everything you need to buy, spend, earn, and hodl bitcoin. For the time being, they're focusing on allowing you to earn sats-back rewards through gift card purchases.
Personally, I'm not a huge fan of gift card apps because it requires you to purchase cards from specific companies (how many times am I really going to shop at Bass Pro per year), but the one card I was really interested in was the virtual visa card, which means you could spend the money anywhere VISA is accepted. Unfortunately, you only get 21 sats back on all VISA card purchases, so it's not really worth it to do it just for the sats.
As is typical, there are some good deals, but you really need a great coincidence to need the perfect item from the perfect store and the right time the deal is going on.
That being said, I'm looking forward to seeing what else The Bitcoin Company comes up with in the future. You get 丰1000 just for signing up, and it sounds like they're going to be doing a "learn to earn" thing in the future, where you can get paid to learn about bitcoin.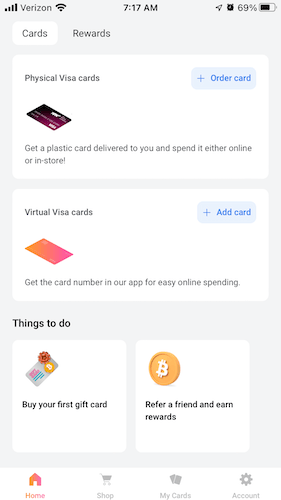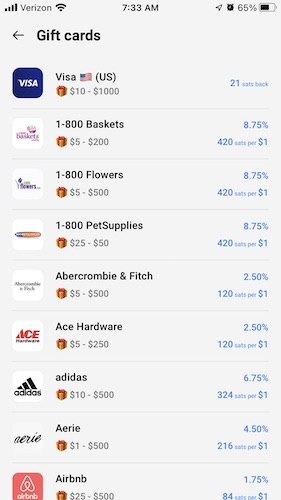 Lolli
Lolli is an example of an app that offers sats back rewards for everyday purchases with a variety of mainstream retailers. Lolli has mobile apps and browser add-ons you can install to start collecting sats from your online shopping.
If you can find a couple of places you normally buy from in their list of partners, it's very easy to start funneling your purchases through their portal. Since it just takes a few extra clicks, I might as well fire up my Lolli app and get some sats back.
For example, you can get 5.5% back on Nike, 4% back on Sephora, 4% back on Sonos, 1% back on eBay, and 1% back on Safeway. Imagine getting sats back for doing your grocery shopping! Just imagine those deals are worth 10x the purchasing power in a few years, and suddenly they start to look pretty attractive!
Strike
Strike is a bitcoin and dollar app that allows you to store, send, and receive both. In terms of sending and receiving bitcoin, you can use both lightning and on-chain bitcoin. Strike is also the tip of the spear in terms of mainstream merchant adoption via their recent partnership with Shopify (ecommerce platform), Blackhawk (payments network), and NCR (point of sale terminals).
Using Strike, any lightning payment yields 5% cash back (in dollars) back to your account. Though you are paid in dollars, you can immediately swap for sats, and Strike has no fees for bitcoin purchases.
More Apps
I found these other apps, but haven't tried them personally.
Combining Apps To Double Up Rewards
There are various ways to combine these sats back rewards programs to double up your rewards. You'll have to mix and match to see what works for you, but one example was highlighted by @Shatoshi21 on Twitter.
Basically, how this works is that you use Bitrefill to pay bills, with Strike to pay the lightning invoice. Strike is currently paying 5% cash back on any lightning invoice you pay, and Bitrefill takes a 1% processing fee. That means 4% money back (it's dollars, not sats) you earn for paying bills. Strike has $0 fees for bitcoin purchases, so just convert that to bitcoin.
This is just one example, and I'm sure there are more options out there if you get creative.
The trouble with schemes like this is that it can be a lot of mental work to keep up with all the steps. I guess once you're in a routine, it's not so bad, but there are other things to consider. For example, my phone bill gives me $10 off just to be on autopay, so you may be saving money that way, and missed bills may come with penalties that wipe out any profit from sats earned.
Also, it may be just worth more of your time to work an extra hour at work, get another client, or do something on the side to earn extra money to convert to sats, depending on the situation. If you make $80/hour, just one extra hour per week of work would add up to more total earned than if you focused on sats back schemes.
3. Sats Back Offers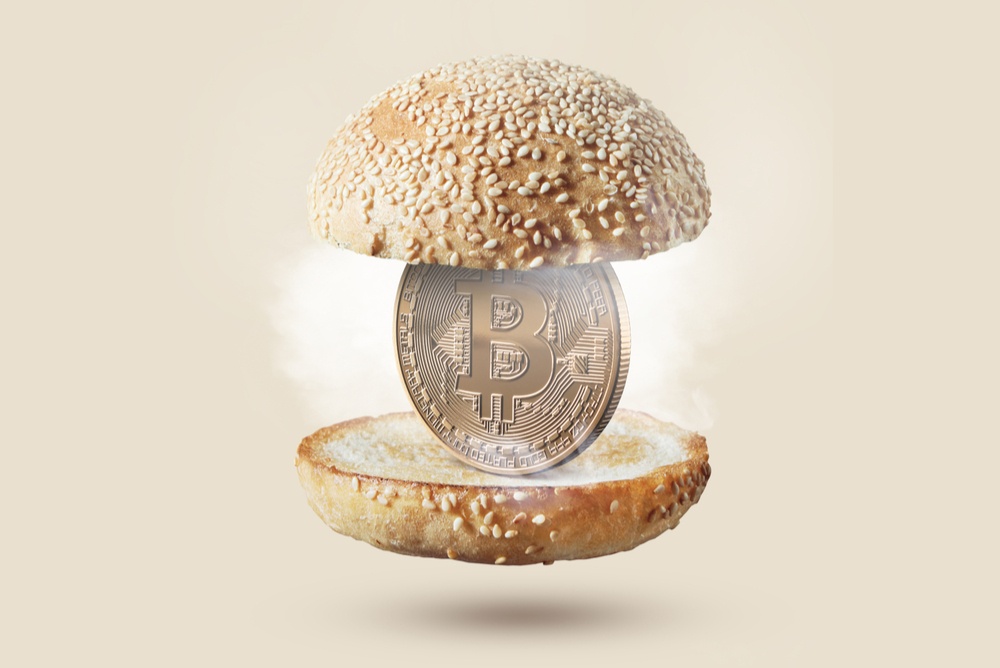 Another option to earn sats back while shopping is to seek out specific offers that will pay you sats. These can be harder to find since they are often temporary, and just through specific companies, but it's worth keeping in mind as you scan the landscape for free bitcoin rewards.
Most often, you'll see sats back offered through bitcoin companies, since bitcoin companies know that the best reward for any bitcoiner is always… more bitcoin. However, more companies are realizing that bitcoin promotions are a great way to go viral on Twitter, so we're seeing more and more non-bitcoin companies turning to bitcoin.
One example that may be coming soon is Shake Shack, which is currently testing out their bitcoin rewards system.
Oshi App
One cool app that is emerging in the bitcoin rewards space is the Oshi app, which focuses on helping local businesses leverage bitcoin to cut out credit card fees and home grow a loyal customer base by offering sats back deals. Users of the app discover awesome deals at local businesses, then purchase vouchers for products and services and get paid some satoshis in return.
Business owners benefit because they gain a new medium for advertising, and an immediate "trusted connection" with customers via the bitcoin network. Bitcoiners benefit because they can see which local spots share their interest in bitcoin, and of course, they get good deals as part of the package.
4. Get Paid Sats To Play Video Games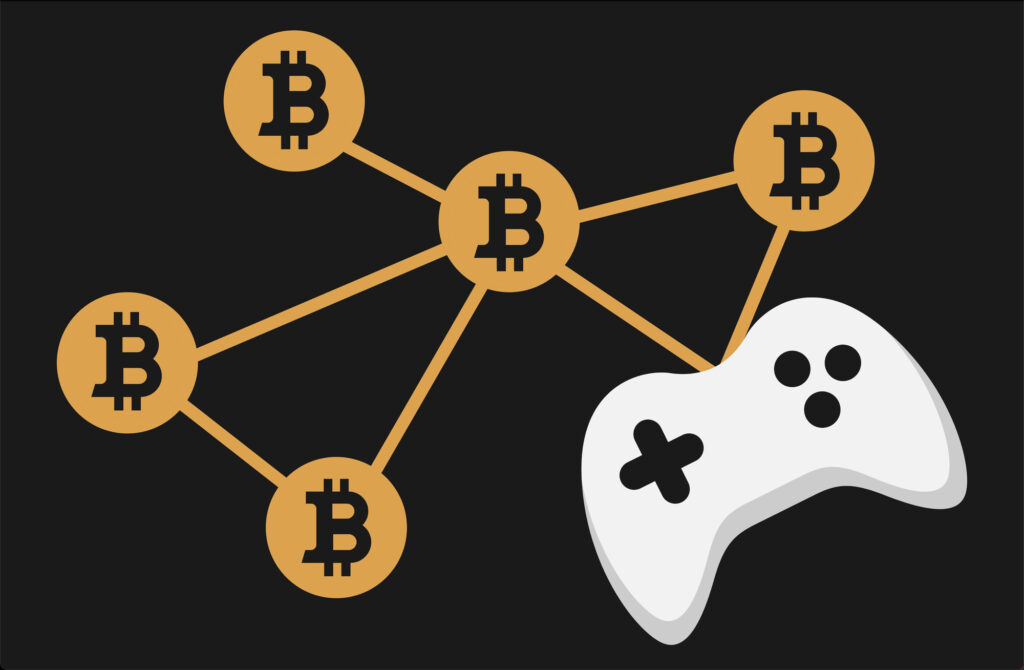 One of the most attractive ideas out there is to get paid sats to play video games. Who wouldn't want to earn good money, and get paid bitcoin to do it? Even some pocket change wouldn't be too bad!
The logistics here are not great though. EVERYONE loves video games because they are fun. EVERYONE also loves money. If there was a fun video game that paid decent money, it would be the most popular game in the world and would immediately be exploited by billions of people. In general, fun games won't pay you to play, and games that pay you aren't very fun.
This is definitely true of games that pay you bitcoin, but the situation is improving. New gaming companies like Mint Gox are starting to figure out how to leverage other aspects of gaming beyond "good graphics" or "interesting storylines" to make fun games that payout sats.
What exists beyond quality graphics and great stories? Community. Challenges. Achievements. It really doesn't matter if your game is running the most advanced graphics engine or you have movie stars doing voiceovers if you can get together with your online friends and test your skills with an FPS or racing game.
With the exception of one-off tournament prizes, you can expect that all games paying out sats do not pay out a lot. Maybe if you live in a developing country and really get good at the games you can earn some decent income relative to where you live, but if you're in a place like the US, these games are just another way to stack sats in your free time and are not a full time career option.
That's the point of stacking sats though, isn't it? You may only be able to grind out a few thousand sats, but that could be worth a lot of money in the future!
One famous story is a StarCraft tournament in 2011 that paid 25 bitcoin to players who placed 5th-8th place, making the runners-up to that gaming tournament bitcoin-rich as of 2022. That prize money is worth more than a million dollars now, but of course, you'd have hodl that money for more than a decade to see the results. Keep in mind, it was worth only about $100 at the time of the tournament.
Historical: Earn Free Bitcoins Playing Dragon's Tale (2011)
SaruTobi (mobile only)
SaruTobi is a fun little mobile game where you teach a monkey how to swing from vines in the jungle. You collect coins as you fly through the air, while earned items like rockets and gliders help you fly further and collect more coins. In theory, those coins can then be traded for sats, and you can even find some bonus bitcoin within the game. I say, "in theory" because while I did play this game for a couple of hours, I never actually collected enough points to exchange them for sats, so I'm not 100% sure how the process works.
This game is very fun, but it does seem to skew more heavily towards to "play for fun" angle instead of actually earning any consistent money from the game. Plus, I found the ads to be annoying. More importantly, I actually ended up spending more money on the game as opposed to earning sats because I bought some bananas to pay for equipment to help my monkey fly further.
The monkey flew very far, but I still didn't earn any sats.
CS: GO
Counterstrike is a game with 19 years of consistent play, which is relatively unheard of in the gaming space, with a few notable exceptions like WoW (18 years) and DOTA2 (9 years). Launched in 1999, which seems so far away right now, CS: GO is the newest iteration of the game that allows players from around the world to compete against each other in first person shooter gameplay.
Using Infuse, Zebedee was able to "infuse" sats into the game to make it even more competitive by putting real bitcoin on the line. You can play for free, on sponsored servers, and win free sats just by playing Counterstrike online!
There are three methods of gameplay at the moment, either as a team sharing the winning pot, as an individual earning a percentage of the pot based on your score, or Survival Mode, where sats are your life and as you kill more people you swipe their sats into your wallet.
It's a pretty incredible idea. I'm not sure how many sats are typically at stake, and what earnings look like, but this one is worth checking out, especially if you're already good at CS: GO. I'm looking forward to seeing what other types of companies will be able to leverage Infused to get sats into popular online games.
Bitcoin Rally
I'm not 100% sure of the earning dynamics of a typical Bitcoin Rally game, but it's a game through Mint Gox, which, at the very least, is running some competitions where players can earn sats as part of a global online competition. The 2,000,000 sat tournament is the second largest on the Mint Gox website, so I suspect this game is quite popular. The tournament seems to be on hiatus for the time being, and I'm not sure if you can earn sats in the regular PC game.
Earning money for Mario Kart style racing, or Smash Brothers type fighting seems like it would be an awesome way to get people interested in your video game and could add an added element of fun when you know that your bitcoin is on the line if you lose.
Bitcoin Rally is another game made in the style of a popular game. It makes me wonder about the next generation of original games that could natively integrate bitcoin into their mechanics.
NEW: Get Paid In Sats To Review Stuff
This is a brand new thing, so I'm not sure how good it'll end up being, but it's worth giving a try. The company Apollo you can post reviews of products and get paid for each review you do, plus paid per "upvote" you get from the community. You get 1000 sats per review and 10 sats per upvote.
As of now, there are only bitcoin-related things to review, include mobile wallets, exchanges, hardware wallets, custody services, and nodes. IMO it would be cool to expand this to something like Amazon has, where they accept all types reviews for products across multiple industries, but for now, it's just bitcoin stuff.
About Modern Bitcoin Faucets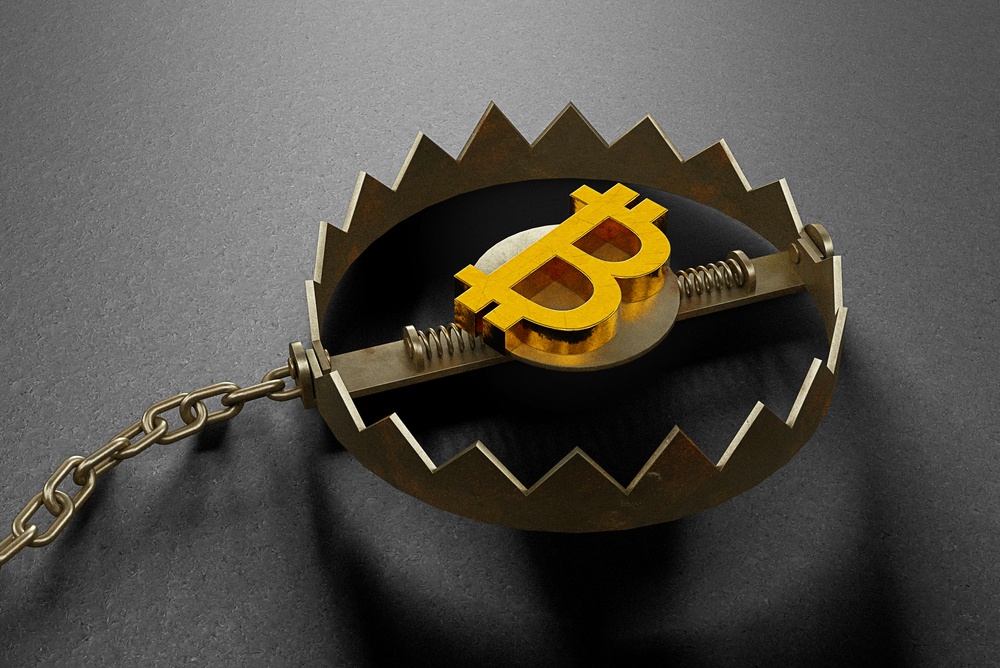 When looking around for free sats online, you'll probably see some claims of modern bitcoin faucets where you can just grab free bitcoin for nothing at all. Just do a couple of clicks, or watch a short video, and you'll get some free sats. Easy, right? Definitely not.
Most of the time, if these are real bitcoin faucets, they actually pay mSats, not full sats. These are tiny fractions of a sat, so essentially worth nothing. I'm bullish on bitcoin, and bullish on sats, but mSats are a bridge too far for me. A single mSat is worth 0.001 sats, so you'd need 1,000 mSats to earn just a fraction of a USD penny. That's too much work when I could just buy $5 worth of sats and be done with it.
The other thing is that "free bitcoin" is often a tripwire to get your money in other ways. They may have you sign up for an email list or free trial or some garbage, and then companies can sell your personal information to make money from you. Those free 1,000 mSats you just earned could cost you tens of dollars in the future, wasting a potential 丰100,000 of purchasing power!
Visiting some of these sites also puts you at risk for malware and other security issues. In my opinion, it's not worth picking up pennies in front of a steam roller. Bitcoin is money, and sats are bitcoin, so it's just getting near impossible to find legitimate ways to get free sats without actually trading for things like real work, as in the case of StackWork or bitcoin affiliate programs, or as part of promotional strategies, as is the case with sats back cards and offers. Don't waste your time on bullshit.
THNDR Games: Play To Win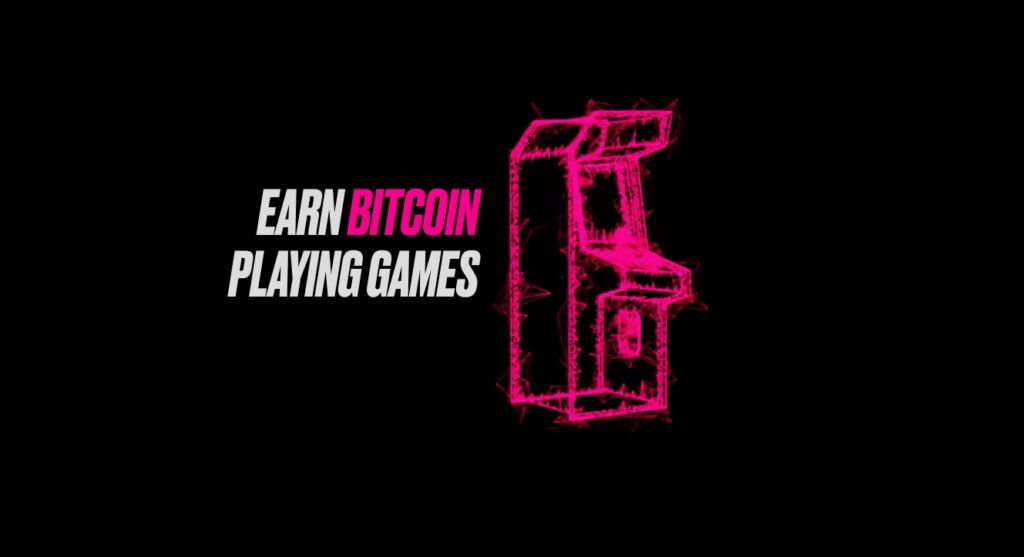 THNDR Games is a bitcoin-only gaming company that focuses on mobile gaming and the "play to win" mode. Within each game, you compete for high scores as well as collect "tickets" during gameplay that enter you enter a daily prize drawing of satoshis.
According to the cofounders, the play to win model is interesting because it keeps the games fun so that players are not encouraged to cheat the system and enjoy the game for what it is. Their focus is mobile only, and so far, their games are mostly classic things you'll be familiar with like bubble shooters and snake. Currently, they have four games available.
Satssss: The classic snake game reimagined for mobile smartphone users. Make your snake as long as possible without eating your own tail.
THNDR Bay: Kind of like Tetris or Candy Crush, this is a bubble shooter game where you match similar items to make them "pop" and reset the screen. Easy and fun for killing a few minutes of boredom.
Bitcoin Bounce: Hop the bitcoin across the "blockchain" to see how far you can get. Tap your screen to bounce the ball downward to hit the next block and collect tickets and power-ups on your journey. This one was the most addicting one for me since it seems like something you can really get better at in a short period of time. It's exciting to get to the next challenge, and frustrating when you make a stupid move.
Turbo 84: This is a lane changing game where you drive a car and change lanes to avoid obstacles on the road. The car progressively drives faster and faster as you approach top speed.
These are all pretty fun games, and the team seems very dedicated to growing this company, so I'd definitely watch them for new game releases over the next couple of years. I didn't get to withdraw any sats, so I'm not sure what their withdrawal process and wallet setup looks like.
Free Sats For Contributing To Communities
Fountain App
With the Fountain podcasting 2.0 app you can get paid to simply listen to podcasts. You earn about 1 sat per minute by default, and podcasters can opt to pay you more sats per minute as a promotional strategy to get you to try out their podcast, or listen for longer.
If you're listening to podcasts anyway, you might as well switch to this app and get paid. Even if you don't listen to bitcoin podcasts 24/7 like me, you can listen to any podcast with this app, even if it's not Podcasting 2.0 enabled, and you can still get paid.
Stacker News
Stacker News is a website where people post news related to bitcoin, and you can get paid sats based on your contributions. When you post a good article, you can get rewarded in sats from other users. The same happens if you make a useful or interesting comment. Basically, people vote with sats.
It's a cool setup because value gets rewarded with sats, so it encourages people to not post clickbait bullshit and post thoughtful commentary.
Unfortunately, Stacker News is only related to bitcoin at the moment, so you need to be interested in participating in that type of discussion. I mean, it does include things like internet technology, privacy, money, global economics, and anything tangentially related, but this is not a "post any news" type of place. Maybe other topics can also thrive on this model in the future, but right now they don't exist.
Free Sats & Lightning
Since getting free sats often means you're collecting just a few hundred or thousand sats at a time, you should be careful with on chain fees! By withdrawing just 1,000 sats on chain, you may eat up most of your earnings just in fees. You should definitely familiarize yourself with the lightning network and have a lightning wallet like Breez, Muun, Blue Wallet, or even CashApp ready to accept sats into your lightning wallet.
Lightning is the cheapest and most efficient way to accept and send small amounts of bitcoin. Many are hoping that lightning will help power the next generation of the internet, facilitating micropayments for everything online, including text, video, membership, streaming services, subscriptions, and account logins.
The sooner you learn how to use lightning, the better you'll be prepared for the bitcoin-powered internet!
Final Thoughts
Free sats is a nice concept, but you're generally going to have to trade something for sats. You may have to spend money to receive rewards, play games for hours to win competitions, or spend time seeking out one-time offers. Otherwise, you'll have to earn sats the same way you earn dollars: by working, aka trading hours for sats. Whether any of these options is worth it will depend on you.
The option to just buy bitcoin and not worry about scooping up free sats is always on the table. To be honest, a million sats will only cost you $380 right now. It could take six months, a year, or more to earn that much with any one of these free sats options I discussed above. Just spending less money on junk and auto-stacking part of your paycheck may be a more effective method of accumulating larger amounts of bitcoin over time.
Alternatively, you can look at every sat as a precious commodity. Bitcoin is globally recognized as having value, and people who actually own bitcoin generally understand that the purchasing power of their bitcoin is going to go up over time. It doesn't matter if it's 100 BTC or 1,000 sats. Every fraction of a bitcoin you own will be worth it in the future.
Personally, I think your best bet to acquiring more sats is to develop a legitimate, sustainable, long-term strategy of self-improvement. Eat healthier and get more sleep. Do work you love. Work longer hours and ask for better pay. Live a full and exciting life you love and provide value in the work you do. This will ultimately yield more money in your bank account, and more purchasing power for sats in your wallet.