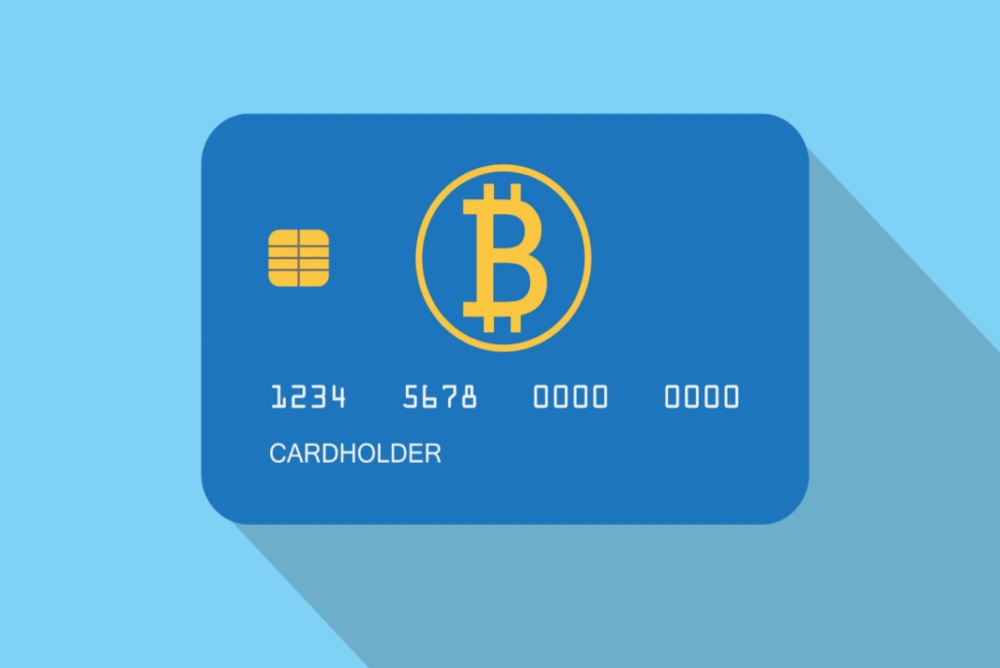 The ability to buy gift cards with bitcoin has been around for many years, even in the early days before the bitcoin circular economy that we see today started to develop. These days you can buy clothes, beef, wine, homes, and a variety of goods at local farmer's markets with bitcoin (depending on where you live), but it's still quite rare to be able to pay directly in bitcoin. Back then, as you can imagine, it was even harder.
Bitcoin had, and still has, very little acceptance as a medium of exchange in the mainstream economy. In fact, "not being able to buy stuff with bitcoin" is one of the major sticking points for nocoiners trying to understand how bitcoin can be used as money. So how can bitcoin be money if you can't even buy stuff with it?
Well, the answer is that bitcoin is being monetized. It has all the properties of money, but is not widely known or trusted, so is still making progress towards being accepted. While Starbucks doesn't accept bitcoin just yet, there are lots of workarounds currently being used by bitcoiners that allow them to spend bitcoin on everyday goods and services.
These hacks are not perfect, but they are functional during bitcoin's transition from store of value to medium of exchange.
One technique to spend your bitcoin on the stuff you want, even if the merchant doesn't accept it, is to buy gift cards with bitcoin.
Top Company To Buy Gift Cards With Bitcoin
The Bitcoin Company (affiliate) is a bitcoin-only gift card company that allows you to buy gift cards from many popular companies such as Amazon, Apple, Chevron, and CVS. Typical offers are 1% up to 10% cash back paid out in sats. You can also buy VISA debit cards using bitcoin, making them a great option for living on bitcoin. You can also sign up for educational emails about bitcoin to learn as you use the app, and they have a ton of new features in the works, so even if you don't use The Bitcoin Company to buy your gift cards, you should keep up with their development.
Depending on your location, your desired gift card, and other factors, there are a lot of ways you can do this. Personally, I find that the most convenient and effective is to focus on buying VISA debit cards and Amazon cards. Amazon has the most stuff available to buy, and with a VISA card, you can buy absolutely anything online, and pretty much like 99.9% of stuff offline.
The only downside to buying VISA debit cards with your bitcoin is that there are often better offers for sats back rewards with gift cards from specific companies. If you have a place you frequently shop at like DoorDash, CVS, or eBay, you could be earning more than 10% back in rewards each time you purchase a card. You just kind of have to pick and choose based on your spending habits.
Full List of Companies For Buying Gift Cards With Bitcoin
*Bitrefill is a well-known, longstanding company with a massive list of gift card options. With over 4,500 companies represented, and more coming online all the time, you can be sure that you'll be able to find some, if not all, of your day-to-day purchases available in gift card form. You can also pay bills and credit cards with bitcoin using their service
5 Reasons To Buy Gift Cards With Bitcoin
1. Living on Bitcoin
One of the top reasons to buy a gift card with bitcoin is so you can "live on bitcoin", meaning that you only own bitcoin, and you don't even need to have a fiat bank account. There are more people that do this than you think, and their number is growing every day.
The key here is that buying gift cards allows you to interact with fiat-only stores, while only using bitcoin as your store of value. Bitcoin is your unit of account, and you just buy gift cards when you need to buy stuff. Considering the types of gift cards you can buy, usually from big box retailers, you could probably cycle through just a few main companies and still be able to get everything you need.
Plus, many gift card sites also allow you to purchase virtual and/or physical VISA debit cards, which work anywhere VISA is accepted.
Of course, this shouldn't stop you from seeking out local companies that accept bitcoin, but the truth is that merchant adoption is quite low right now (although, this is rapidly changing with lightning getting integrated into many point-of-sale systems).
2. Gift Cards Are Private
Regardless of whether you're a fully orange-pilled bitcoiner, when you use a credit or debit card, it tracks where you are, what you buy, and attaches those purchases with your name, address, and other private information related to your identity. It then spits that info into a database somewhere which can be exploited by the owner of the database, or hacked and sold on the black market.
Privacy isn't the same as secrecy. Privacy simply means that you'd like to buy a gallon of ice cream at 3 am without that being put in a database somewhere. Secrecy means that you're intentionally trying to hide illegal activity. It's not the same thing.
You can't buy, request, or steal what is simply not there, and when you shop with gift cards bought with bitcoin, your shopping experience is much more private.
With online shopping, you still have to input a shipping address in many cases, but you can use a PO Box, office, or package delivery locker to receive your items. It's a lot of work to be private in a world of digital commerce, but many are choosing to prioritize it.
If you bought your bitcoin privately, then that's an added bonus, since the funds you used to buy your gift cards are also private.
3. International Purchases
This may not be obvious to someone who hasn't lived outside of the USA, but sometimes it can be difficult to buy things when you're out of the country. An international address could trigger an IP block, or shops simply may not accept a non-US card.
Even if you have the correct card, because the IP is originating from outside the country, the card may get blocked and require manual permissions. Depending on your time zone, you may not be able to reach your bank's customer service, or you may have phone connectivity issues if you're traveling in a foreign country.
For myself, I've even discovered that regardless of whether or not you have an in-country address for shipping, having a non-US credit or debit card could prevent the purchase. This probably has to do with fraud and processing fees.
There are many reasons payments can fail while trying to make international purchases. With bitcoin, you can simply buy a VISA gift card on the fly and be done with it.
As a side note, this is a great example of why bitcoin is perfect for international purchases. With bitcoin, you have fast final settlement, no clawbacks, and you don't have to deal with local payment processors to do global commerce!
4. Online Purchases Without A Bank Or Credit Card
Did you forget that to have a credit card or even a debit card, you need a bank account? One of the main use cases of bitcoin is banking the unbanked, and buying gift cards with bitcoin is a very interesting transitional tool that allows people without banks to save money in bitcoin, but still participate in the fiat economy.
With bitcoin and gift cards, your smartphone becomes your bank.
With a smartphone, you can have a cold wallet, hot wallet, and now, gift cards. Now, with a single device, you can pay with fiat, lightning, and on chain bitcoin, PLUS have your savings cryptographically secured, essentially making your phone into a multi-currency self-sovereign bank.
5. Sats Back Rewards
Even if none of these apply to you, there is still the incentive of getting free sats just for shopping, like a credit cards rewards program, but for bitcoin.
You do have to shop around for those tasty deals of 10% back or more (sometimes up to 30% back!), so it does take some work to make this into an incredible deal, but you can still get a decent amount of sats back with pretty low effort.
I've earned over a million sats on Fold just by doing some normal shopping on Amazon. I regularly get 5% sats back on the card purchase, PLUS another 1% in rewards. I just buy a few hundred dollars worth of Amazon gift cards, put them on my Amazon account, then top up when I need. Super easy to manage, and it means I get probably around 6% back on all my Amazon shopping, paid in bitcoin.
If you can find a place you regularly shop at, including some restaurants, or maybe even pay your utility bills, there are a number of habits you can create in your life to keep getting free bitcoin added to your stack every month.
Video: Buying Visa Debit Cards And Gift Cards With Bitcoin
Frequently Asked Questions
Can You Buy A Visa Gift Card With Bitcoin?
Yes, you can buy a physical Visa gift card through The Bitcoin Company, or a virtual Visa gift card with Pay With Moon.
Can You Buy A Prepaid Card With Bitcoin?
Yes, you can buy a prepaid Visa card or prepaid gift card from a wide variety of companies. Most gift cards are not available for bitcoin from the actual retailer, but can be bought from companies listed here.
Can You Sell Gift Cards For Bitcoin?
Yes, you can sell gift cards for bitcoin. You can do this through companies or by using p2p exchanges like Robosats or Bisq. You would normally have to sell them at a discount, since they are less desirable that cash or Visa debit cards.
Can I Transfer Bitcoin To A Prepaid Card?
Yes, you can transfer bitcoin to a prepaid card with a company such as Moon pay, other bitcoin debit card companies, or even some bitcoin exchanges. You cannot transfer bitcoin to any prepaid card though, so make sure this is a service actually offered by your debit card issuer.
What Is The Best Bitcoin Gift Card Trading Site?
The best sites to trade bitcoin and gift cards are P2P exchanges like Robosats & Bisq, that allow users to freely trade many types of cash-like monies such as Zelle transfers, gift cards, Paypal transfers, and other methods. Centralized gift card tradings sites like Paxful or LocalBitcoins often have to shut down due regulatory requirements, so trading directly with other people is the most reliable way to find buyers.