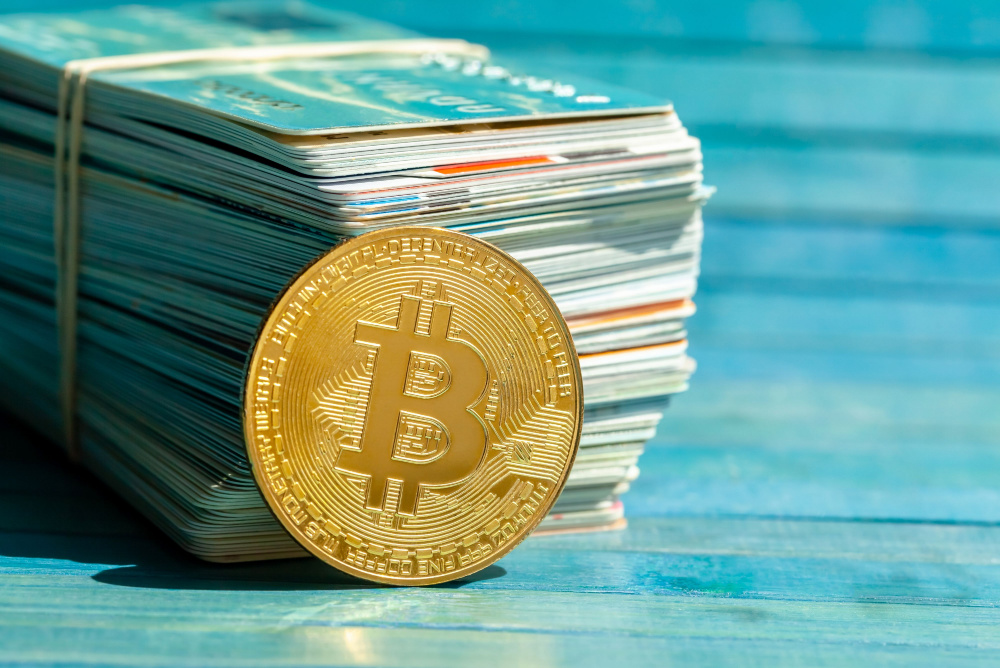 Gift cards are one of the most common gift items for birthdays, holidays, and other special occasions. It's a great compromise for gift giving, in that it requires little bit of effort, but not too much. To the right person, in the right context, it's not a bad gift idea. For many of us, we'd rather have bitcoin, so how do you buy bitcoin with gift cards?
Bitcoin is global, nationless money, so it's no wonder there is a thriving market for swapping gift cards for bitcoin and vice versa. It's a win-win. They get a gift card for a discount. You get bitcoin.
There are a number of services that allow you to sell your gift cards for bitcoin, each with unique pros and cons.
Where To Buy Bitcoin With Gift Cards
1. Bisq (P2P)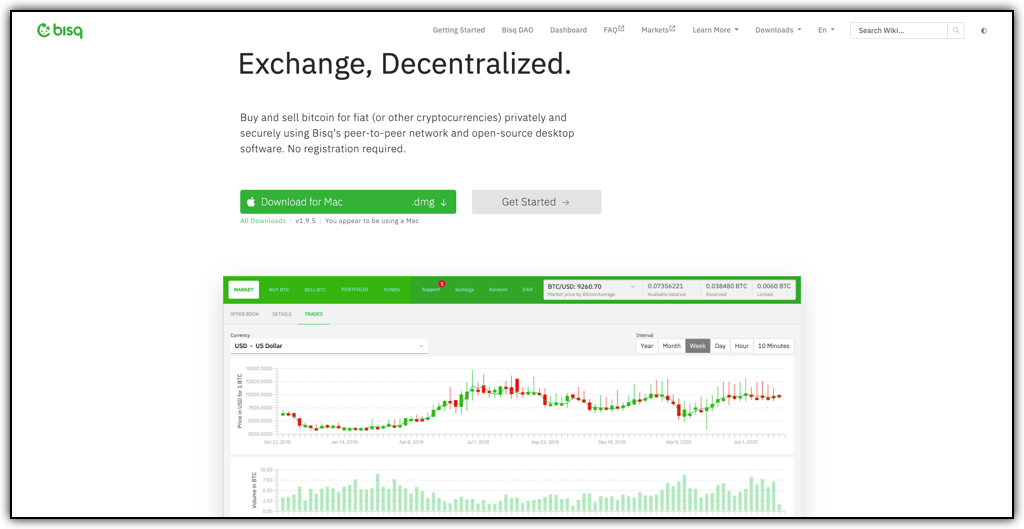 Probably the most well-known and long-running method of buying bitcoin from peers online is Bisq, a peer-to-peer bitcoin trading network. The great thing about Bisq is that there is no centralized coordinator, so your bitcoin is never locked in escrow. You are trading directly with another peer.
Bisq has a decently liquid market, but there is one major downside for someone selling your gift cards here. They only accept Amazon gift cards, and I've found that there isn't always a buyer available for that payment method. There are plenty of other options to buy bitcoin peer-to-peer with Bisq, such as Paypal, Zelle, and other forms of digital fiat, but it just isn't a thriving gift card exchange market.
You can access Bisq through their desktop app, and you'll need to set up a Bisq wallet in order to receive bitcoin.
The way trading works on Bisq is pretty interesting, and I recommend getting familiar with the process before making your first trade. You can browse available offers, or make your own. Before a trade, you can check out the reputation of the potential peer you want to trade with, and you can slowly build your own reputation as well.
What About Disputes?
The interesting part comes in during the dispute process, which you hopefully won't need, but it's still interesting to know about. Bisq is made up of community members who are able to take on certain responsibilities over time. Disputes are handled through various levels of arbitration and moderated (but not enforced) by these Bisq members.
If a resolution still cannot be found after several levels of moderation, eventually Bisq token (BSQ) holders (developers, designers, support, etc contributors) use their tokens to vote on the final decision.
Hopefully you don't need to go through that process, but it's good to know that there is a fair process in place to handle these things in a decentralized manner.
2. Robosats (P2P)
Robosats is another p2p exchange that's quite a bit different from Bisq, so a great option to consider when trading your gift cards for bitcoin. Two of the biggest advantages to using Robosats over Bisq is that Robosats has lightning payments as an option, and there are also a lot more gift card options, so you'll have a greater chance of selling your random cards here.
Robosats has better UX in my opinion, but they have much less liquidity, so you won't always be able to find a buyer. They also have a 3 million sat trade limit, but that's currently around $500 USD, so it's unlikely you'd go over that with the $50 gift card you got from your grandma.
I haven't used Robosats myself, so some of the details are a bit unclear, such as how arbitration is handled. Robosats is a custodial escrow exchange, so any disputes are handled by a human, but I'm not sure who that person is, or what that dispute process is. There is no reputation system in Robosats, since each time you sign in you use a different pseudonym (great for privacy!), so you are trusting Robosats to handle things properly, instead of the reputation of the person with whom you're exchanging bitcoin.
Still, this exchange seems very promising. They are very privacy focused, and a great way to acquire KYC-free (private) bitcoin by selling your gift cards!
3. Purse.io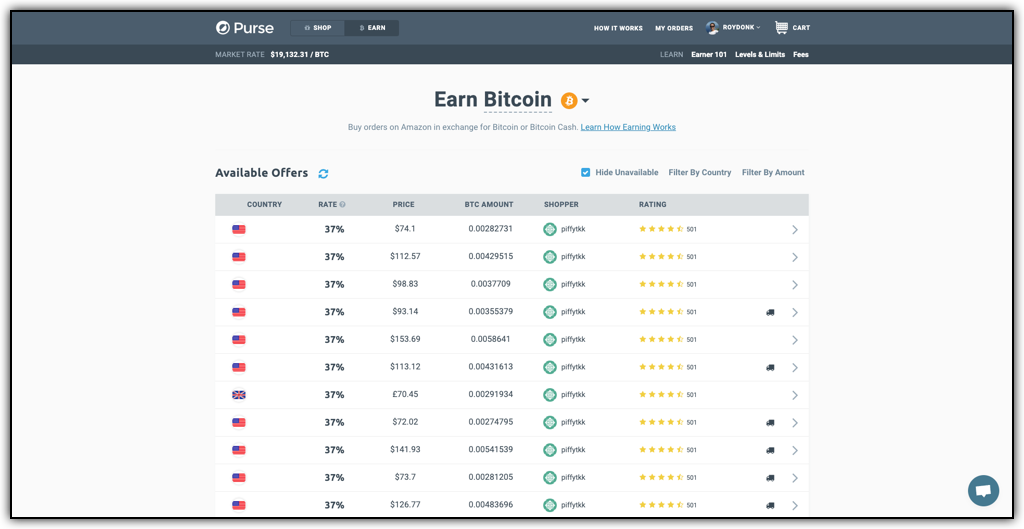 Purse.io is a little different, in that you would be using your gift card balance to buy something online, then send it to the person, and receive bitcoin in exchange. Though not really buying bitcoin with gift cards, the end result is similar. You spend your gift card money, you get bitcoin in return.
The main downside here is that again, this is Amazon gift card only. So basically you're shopping on Amazon for someone else.
There's quite a variety of things on people's shopping lists here, from frozen strawberries to electronic equipment. I tried to figure out what the typical shopper here was trying to accomplish, but there was a huge mix of requests on the platform. Some people had multiple orders open for the same thing, and appeared to be reselling on a secondary market, while other people had just one order for some random thing that was most likely just personal consumption.
Though it might feel a bit weird buying stuff for other people, it's all on Amazon, so it's not like you're sending them drugs in the mail. It's all tame stuff, and if you don't want to order something weird for someone, you can just decline the offer.
How it works is that you end up paying a higher price for BTC, essentially selling your card at a discount. The smallest spread I found on the site while I was browsing was 37% above market price for bitcoin which seems to be very high, but they did advertise much lower options, so I wonder if all the "good" offers were taken. I'm not really sure what was going on there. I recommend shopping around a bit because I've seen offers as low as 5% above market price with p2p exchanges.
4. WellWallet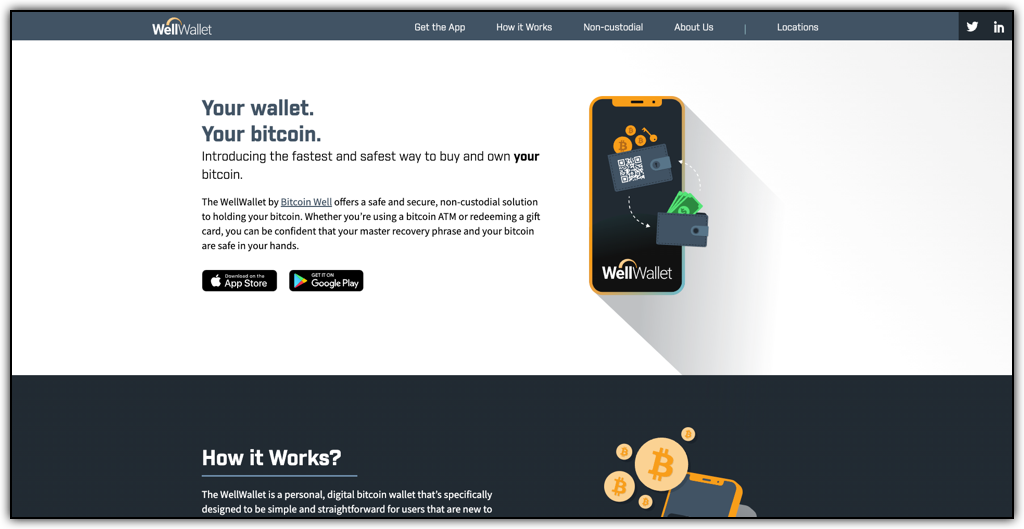 WellWallet is another unique system, which may or may not be useful to you, depending on what you mean by "buy bitcoin with a gift card". Technically, when you buy bitcoin will WellWallet, you are buying bitcoin with a gift card… just not in the way that most other exchanges on my list have you do it.
With WellWallet, you actually buy a gift card for purchasing bitcoin. It's literally a bitcoin gift card.
Most likely designed as a way to gift bitcoin, you'd go to a store and buy the card for a friend or family member, then they would be able to redeem the card for bitcoin. It's a way to buy bitcoin for someone without directly sending them bitcoin.
I also think this could be an interesting way to buy bitcoin privately. You'd buy the gift card with cash, then exchange the card for bitcoin. Just scan the card with your wallet (which is self custody by default), then transfer it to your preferred wallet, and now you just bought bitcoin without exposing your personal data!
Unfortunately, these cards are only available in Canada, and you can't buy them online. Here's a tutorial below for the app, formerly known as Rise Wallet.
What About Paxful?
Paxful was an extremely popular marketplace for trading bitcoin and gift cards from 2015 to 2023, but shut down in 2023 due to internal conflict within the organization and regulatory stress. You can hear about the whole thing on Citadel Dispatch episode 99 with the owner of Paxful. The Paxful website is still up, but I recommend against using it.
Benefits To Buying Bitcoin With Gift Cards
Saving In Bitcoin
Gift cards are nice, but the gift of bitcoin is even better. The trouble is, most normies don't really know how to buy bitcoin, or your friends and family may not even know that you own bitcoin (great opsec!). If you get gift cards and don't want to waste the money on consumerist trash, then trading them away for bitcoin, even at a discounted price, could be worth it.
Saving in bitcoin is all about the sat stacking mentality. Whatever bitcoin you can get, just hammer away consistently over time and watch your stack grow. Holidays, birthdays, and special events are all opportunities to add to your bitcoin savings account. It doesn't matter if you get a $15 or a $500 gift card, it all adds up over time.
I always think in terms of 10x the dollar value, so that $20 gift card from Grandma could be worth $200 in purchasing power after a couple years!
Privacy
Normally when you buy bitcoin, you'd do it through a KYC exchange, where they have to "know your customer", which translates to knowing your name, address, ID number, and maybe even financial history. You need to prove you are an upstanding citizen for the privilege of buying bitcoin!
That bitcoin you acquire through the exchange can then be easily traced back to your name. If hackers get hold of exchange information like names, email, IP, and purchase history, they can use blockchain analytics to figure out how much bitcoin you have, where you like to spend bitcoin, and maybe even make you a target for attack.
When you buy bitcoin with a gift card, you break that link. There's no name attached to a gift card redemption code, so when you spend that money on the card, there's no link to you. The bitcoin you just bought, therefore, is also not linked to your identity. Congrats! You now have some KYC-free sats.
The person on the other side of the transaction also gets privacy benefits, since they now own a gift card which can be used for online shopping without a credit card being linked to their identity. Why shop like this? Because you can. Privacy is not a crime!
Why Would Someone Buy Your Gift Card Anyway?
Why would someone buy your gift card with their bitcoin? It could be for a few reasons. The most obvious reason is to make money. When you sell a gift card, you sell it at a discount because it's less desirable than cash, so when someone offers to buy your gift card, they get $100 worth of goods for some price less than that. Instant profit. Some people have also figured out a business model where they can buy goods for a discount using these second hand gift cards, then resell those goods for a profit. There are all kinds of pockets in the market where things are not available in certain parts of the world, so there are many ways arbitrage opportunities.
There's a decently liquid market for buying second hand gift cards with bitcoin, so if you have a globally recognized brand gift card, you can probably find someone to pay you in bitcoin for your gift card. Since bitcoin transactions are final, once your money has settled on chain (about an hour), you can then use your bitcoin to buy something else, or you can just stack it away into cold storage.
Frequently Asked Questions
Can I Buy Bitcoin With A Gift Card From Coinbase?
Yes, Coinbase actually sells bitcoin gift cards, which can be used to redeem for bitcoin on their platform. However, Coinbase is a bitcoin exchange which emphasizes and incentivizes trading alternative cryptocurrencies, akin to gambling. I strongly recommend against sending newbie bitcoiners to Coinbase exactly for this reason.
Which Apps Can I Use To Trade Gift Cards For Bitcoin?
The only recommended service to trade gift cards for bitcoin which has a mobile app is Paxful. All other gift card services are desktop app or browser based.
Can I Use A Walmart Gift Card To Buy Bitcoin?
Paxful is currently the only service I saw in my research that had Walmart gift cards listed. You could try Robosats as well and see if there are any available buyers. Walmart does not sell bitcoin gift cards.
Can I Use An Amazon Gift Card To Buy Bitcoin?
Yes, Amazon gift cards are the most popular gift cards to exchange for bitcoin. If you are selling your Amazon gift card for bitcoin, browse around the find the best deal, because there will be multiple buyers across multiple platforms to choose from. If you plan on frequently selling Amazon gift cards for bitcoin, I recommend investing some time into testing platforms to find the one best suited for you.