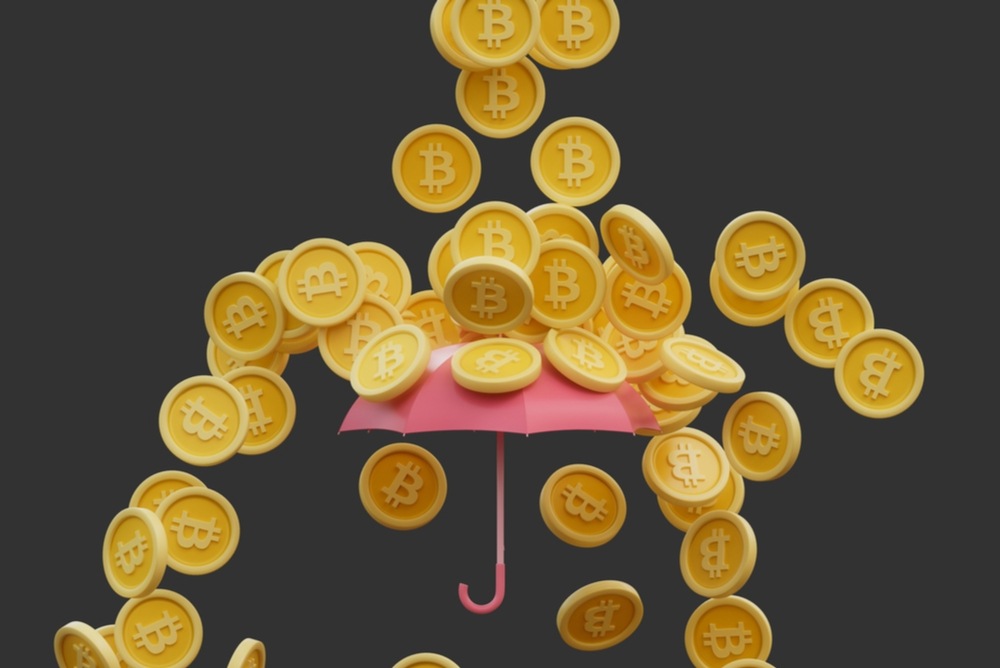 You've heard the stories. People who buy bitcoin and wait a few years are rich. Pretty simple to become bitcoin rich, right?
As it turns out, getting bitcoin rich isn't as easy as you might think. So who exactly is getting rich with bitcoin? In general, there are two types of individuals who became rich from bitcoin.
Early bitcoiners with high conviction
Early tinkerers who forgot about their stack
Of those two, only one type of person stayed rich: early bitcoiners with high conviction. You know why? They made the conscious decision to never their bitcoin.
Anyone who had a fat stack of bitcoin and accidentally rediscovered it some time later probably sold the top in 2013 or 2017. If you had a thousand bitcoin worth $20,000,000, but knew nothing about how it worked, what do you think you would have done? Most people would have sold a significant portion of their stack, and have much, much less bitcoin as the next bull run took us to $69,000.
What about the traders? It's undeniable that some people have made money trading bitcoin, but the trouble with trading is then – how many times can you be right, in a big way? All it takes is a few times being on the wrong side of a trade and your stack could be halved or disappear completely.
In determining who is actually getting rich from bitcoin, we need to include time as a criteria, because getting rich is one thing, but staying rich is a different ball game.
So who got rich and stayed rich? Aside from a small minority of smart traders and forgetful tech enthusiasts, the people who are getting rich from bitcoin are the folks who know a lot about it, and have a lot of conviction about its future success. They are the people who bought bitcoin and didn't sell it.
That makes sense though, right? You'd need the knowledge to understand how it works so you can be confident in your purchase, and the conviction to hodl though dips and even hodl though bubbles.
Bitcoin isn't a get rich quick scheme. It's a don't get poor slowly scheme.

Jameson Lopp
Who Are The People Getting Rich From Bitcoin?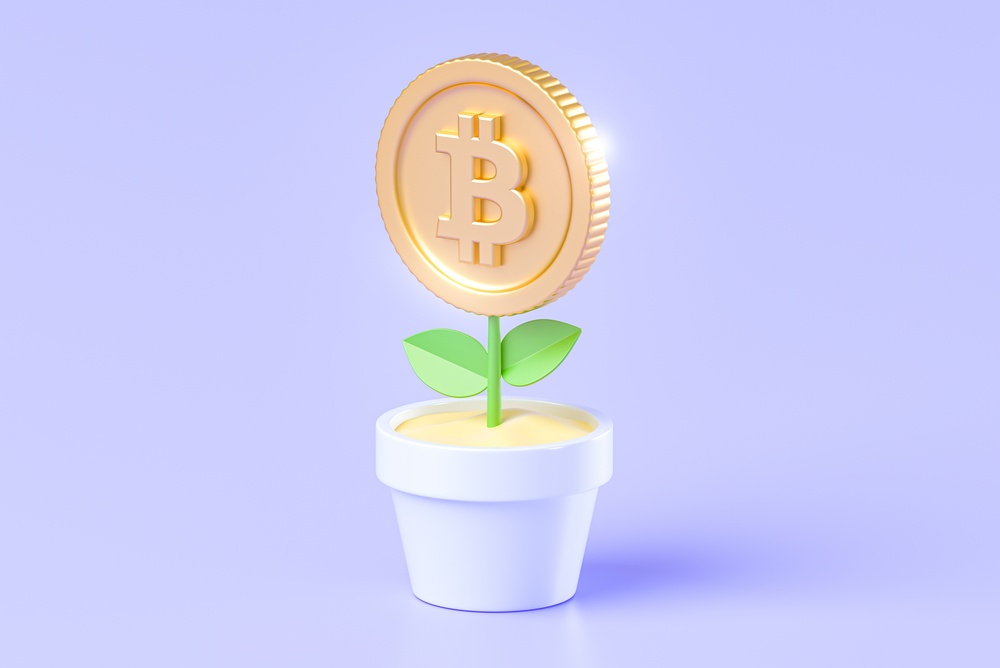 What Makes You "Bitcoin Rich"?
When you think about how much bitcoin makes you "rich", instead of thinking about the price in dollars, I like to think about how much of the bitcoin network I own.
If you own a certain amount of bitcoin, you'll automatically be guaranteed a spot on the "rich list" of bitcoiners. Sure, there will be whales who own 1,000+ bitcoin, but there may only be 100 or so entities like that in the entire world. There are around 8 billion people on the earth, so you just need to be in the top 80 million to be part of the 1% richest people on the planet.
Owning More Bitcoin Than 99% of Other People In The World
Right now, it costs just about 10 grand to get into the 1% club.
To get into the 0.01% club, you need just one whole bitcoin. Why? There are currently 56 million millionaires in the world, and there are only 21 million bitcoins. About 4 million bitcoins are lost forever, so that means there are really only about 17 million coins that will ever be in circulation.
That means if you own just one bitcoin, you'll be part of a club of fewer than 17 million people in the entire world. Considering that many people how several coins, in reality, there's only about 700,000 people in the world who own more than one bitcoin.
The average US salary is in the $30-$60k range, so it wouldn't be unrealistic for many people to save that amount of money in a year or two.
To a lot of people, saving $30,000 in a year seems like an unattainable goal, but this is why bitcoiners preach living below your means, adding to your savings account monthly, and working to improving yourself to make yourself more valuable on the job market.
Striving to reach the goal of becoming a wholecoiner can really motivate you to make some lifestyle changes.
What About Those Bitcoin Rich Stories?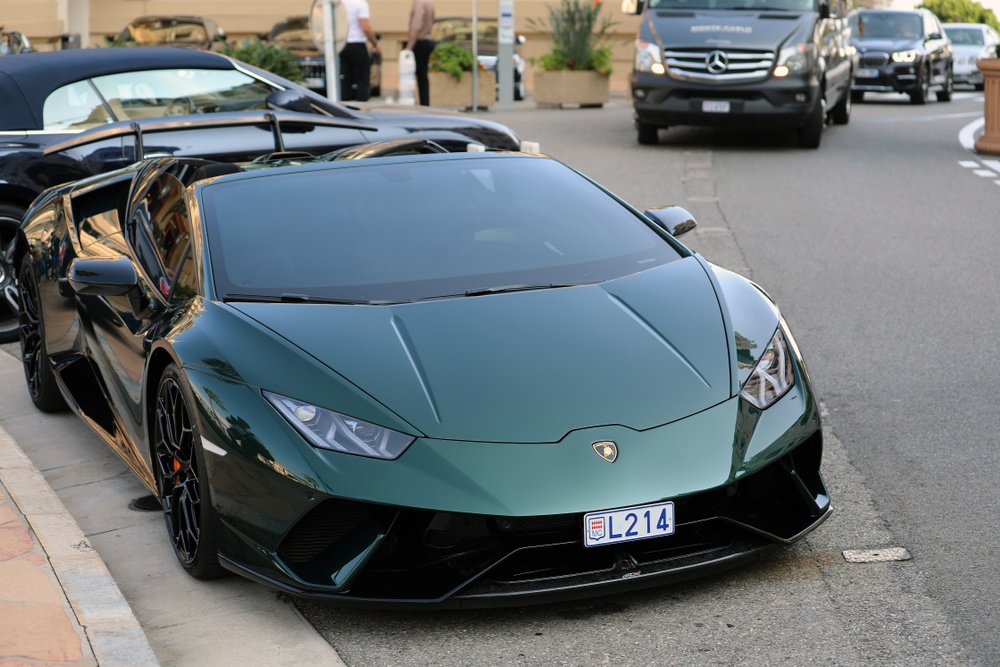 Originally, I was going to write up a section here about people who famously got rich from bitcoin, but honestly, it ended up being pretty boring so I deleted it. These were all bullshit clickbait news articles without any real insight really anything interesting to report. Just sugary clickbait.
What I did find interesting from those stories is that there were basically two camps of people from those early rich bitcoiners who were buying bitcoin between $0.20 and $200 between 2010 and 2016. The first camp is just random people who bought bitcoin on a whim, then sold out during a bull run. They made a few million dollars on a trade, and then were like, "What now?" A couple of people realized their mistake and then put the money back into bitcoin.
The other group of people from these lists are basically bitcoin entrepreneurs. These are people who still have their bitcoin and continue to stack bitcoin to this day. In their free time, they make investments in companies they think are interesting, or perhaps start their own companies. In my opinion, these are people who came to bitcoin because they had the ability to envision the future. This is why they are entrepreneurs, and it's why they continue to hold bitcoin almost a decade later.
I'm just speaking generally in this section because I don't want to regurgitate a bunch of the same news stories and feature the same names, but I did want to provide you with some insight into what it meant to be early to bitcoin.
Life After Getting Rich
Even if you bought bitcoin today and then it went to ten million dollars a coin in the next few years, you still have to figure out what to do with your life and your money. Do you continue to work a normie job you like and just save bitcoin for your kids?
Do you sell some of your stack and start a business you've always wanted to try? You could just sit on your ass and watch your money grow, but will you panic sell when the price drops 80%? Will that be your whole life – just watching your net worth fluctuate?
These are the questions you should have an answer to now, because if you become bitcoin rich in the future, those questions won't answer themselves.
Part of the fantasy of becoming rich off of bitcoin is that all your problems will suddenly go away. All your bills get paid. All your time is now free time. Anything you want or need is just a click away. But life doesn't stop after you get rich.
Without conscious money management, your lifestyle tends to reach an equilibrium with your wealth. You get a bigger house. You go on more vacations. You own a nicer car and eat nicer food. Even if you did have a lot of bitcoin, would you sell during the bull market and buy during the bear? Most people can't guess at market dynamics right, so if you are trading bitcoin, you just might lose some.
Unless you make the decision to live below your means and tightly manage your bitcoin wealth through bull and bear markets, you'll likely still need a job for income, with a fat stack of bitcoin burning a hole in your pocket.
Not All Early Bitcoiners Are Not Rich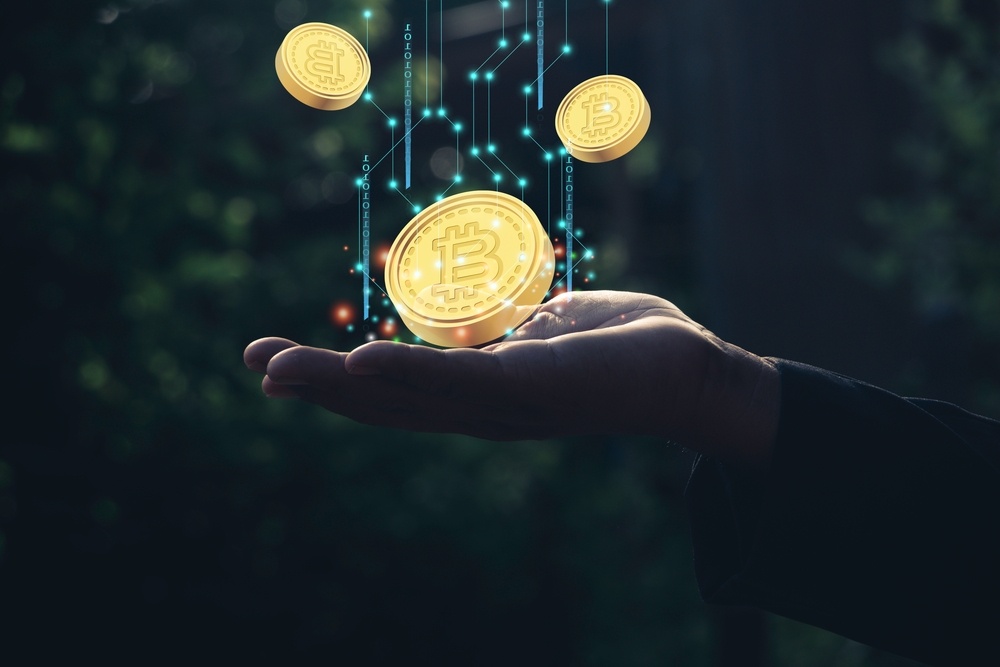 It's easy to think that all early bitcoiners were lucky, and that they now live the easy life, just chilling as they watch the price go up year after year. It's been proven over and over that this is not the case.
"Spending Bitcoin" Was The Thing Back Then
A lot of early bitcoiners, didn't see bitcoin as a financial investment. Bitcoin was a financial system meant to facilitate trade through uncensorable payments. Bitcoin was for spending, not for saving. This is how we got the famous Bitcoin Pizza Guy, who traded ₿10,000 for two large pizzas. There are tons of stories like this where people bought weed or socks for bitcoin and regret it now because that pair of socks is now worth ten g's.
In hindsight, we can criticize, but at the time most people were not seriously considering the possibility that a single bitcoin could be worth more than $100,000. "Payments" was the narrative back then, so you can't blame people for not hoarding their bitcoins. There are just a few crazy people out there who had the balls to buy a significant amount of bitcoin, watch the price skyrocket, drop, skyrocket, drop, and hold on the whole time.
You Had To Be Crazy, Smart, Or Both To HODL
The HODL meme didn't appear until December 2013, and the price of bitcoin was around $1,000. How many people would have legitimately "invested" $100,000 and bought 100 bitcoin at that time, only 4 years into Bitcoin's existence? Sure, you would have had the opportunity to buy bitcoin for around $200 a year later, but this was after a massive crash.
How many people actually had the fortitude to buy that much bitcoin? Average investors didn't have that much money, and experienced investors didn't have the foresight.
Let's say you had some balls and bought 50 bitcoin with $10,000 at a price of $200 per bitcoin. Right now, the price of a single bitcoin is $40,000, so your stack would be worth $2,000,000. Two million dollars is a decent amount of money, but it's still on the low end of "millionaire status".
Consider that you'd have to pay 50% tax to the government right off the top, so now you're barely a millionaire. Buying a house with cash in the US would cost you about $500k, so bye-bye millionaire status.
In other words, if you took a giant risk in 2013, then held on for 9 years, you could have an average size house in a decent neighborhood, and the foundation of a good retirement account. You'd still be working. You'd still have to budget and save money. You wouldn't be "rich" at all. Getting rich in bitcoin is definitely NOT about buying and selling at the right price. We need to rethink this model.
Early Bitcoiners Were Educators & Builders, Not Investors
Many early bitcoiners were building on bitcoin out of pure passion and didn't have some grand exit plan to peace out of the space when bitcoin hit a magic price number.
A great story is Andreas Antonopoulos, who was a very early bitcoin educator and even wrote several books on the topic. He famously sold all his bitcoin to pay rent while going to school in 2013. Of course, Andreas is a beast, and still educates people on bitcoin weekly, no matter what the price is, or how rich or not rich he is.
Losing Bitcoin To Altcoins & ICOs
Plus, we can't forget all the distractions that have happened along the way, especially during the ICO boom of 2017, which was a trap for many. Both long time bitcoiners and newcomers alike were attracted to the ideas and money coming out of the space at the time, and a ton of people got rekt.
Some people were distracted by the promises of riches in new coin launches. Other people were duped by competing narratives like faster transactions, bigger blocks, government regulation, or institutional adoption. Everyone wanted to cash out and buy more bitcoin.
Lost Coins Are More Common Than You Think
Lastly, the truth is that bitcoin was hard to use back then, and a ton of people lost bitcoin just due to user error. Some people had old hard drives that became corrupted, or passwords that were lost. Some people sent bitcoin to the wrong address, or maybe they wrote down part of their seed phrase wrong. Maybe they bought bitcoin before seed phrases were even a thing, and they printed out a paper wallet that was destroyed in a sweaty pocket.
A few years back I heard a story on a podcast from a guy who had a couple of bitcoin on a paper wallet he carried with him amongst his other cash and it just fell out one day. Totally gone. It ended up that he had a backup at his parents' house stored somewhere, but the point is that you could lose bitcoin that easily.
Then, recently, I was listening to The Bitcoin Dad Pod and he said that he lost the majority of his bitcoin years ago in a poorly formatted multisig wallet. He didn't say how much, but you can imagine that he might have had hundreds of bitcoin that are never recoverable.
The Richest Bitcoiners Ever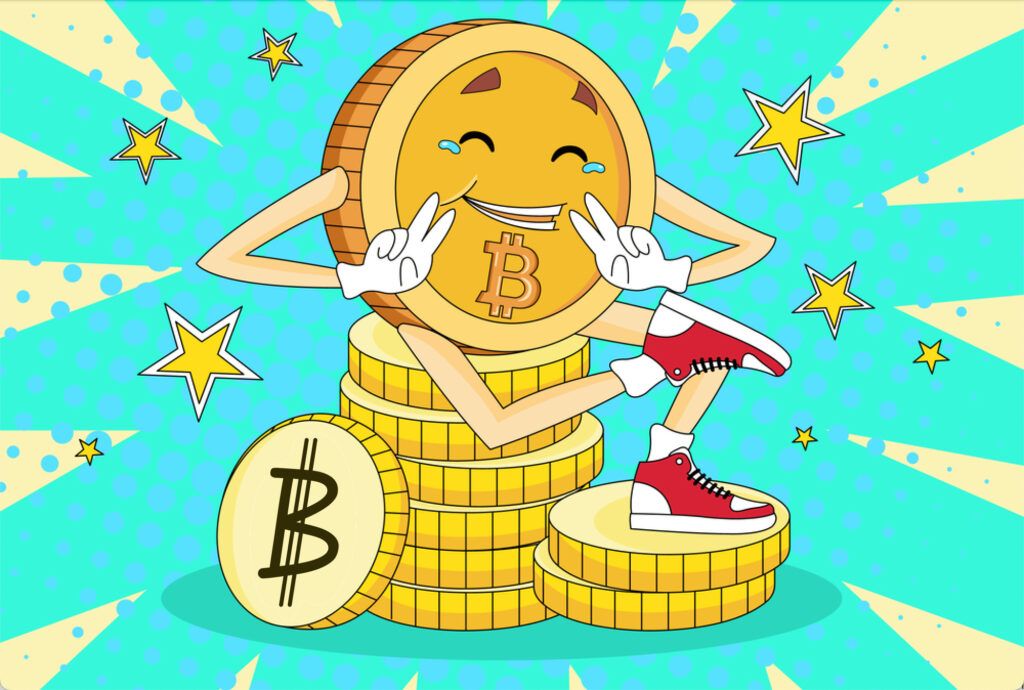 Aside from Satoshi, I've only ever heard of one person who could have potentially owned more than one million bitcoin. Compare that with the Winklevoss twins, who own an estimated 70,000 bitcoin. The largest bitcoin entity on the planet, the Grayscale Bitcoin Trust owns about 650,000 bitcoin.
You may not have heard of the richest bitcoiner ever, Mircea Popescu, but it's believed that he owned over 1 million bitcoin. Surprisingly, this seems to be widely believed, but there's not exactly a ton of evidence for it. Nobody can point to any specific addresses, and the only claim purporting he owned that much is a statement he made during the 2017 blocksize wars that he'd "dump a million bitcoins on the market" if changes were made to the block size.
Personally, I think that sounds like quite a hyperbolic statement made in a fit of anger, but I guess he was the type of person crazy enough to own that many bitcoin and to actually follow through with a threat. He was before my time in bitcoin, so I can't say for sure.
You can also check out the Bitcoin Rich List, which shows the top bitcoin addresses. Since bitcoin is a public ledger, this information is easily viewable. Some wallets have even been discovered to be associated with exchanges, so you can see that a significant number of the rich list consists of entities holding bitcoin for multiple individuals. What you can't see is if one entity holds multiple addresses, so I suspect some of those wallets which hold exactly 10,000 bitcoin are a "one of multiple wallets" type of situation.
Who Are The Wealthy Bitcoiners of the Future?
I've mentioned a few times in this article and throughout the site here that just because you're rich at some point in your life, it doesn't mean you'll be rich forever. That also means if you aren't rich now, you have plenty of time to get rich in the future if you play your cards right. Here are the types of people I think will be wealthy bitcoiners in the future.
The Humble Sat Stacker
No matter how much money you have, or how much money you make, you should be able to save some amount for the future. This is a good habit to have, no matter what type of money you believe in. Saving allows you to plan ahead. It allows you to look into the future and take calculated risks. Having a robust savings account literally changes how you think.
If you're saving a little bit of bitcoin every month and stacking it into cold storage, you're going to be a wealthy bitcoiner in the future. Whatever million or ten million sats you're able to save every month is going to make a huge difference in a future where bitcoin is the global monetary unit.
We're still early.

Bitcoin Axiom
What's important isn't the number of bitcoin you have. What's important is how much of your net worth is stored in bitcoin. Everyone's net worth is a different number, and each person will have a different ideal allocation to bitcoin. Figure out your net worth. Consider your financial goals. Decide on an ideal allocation. Make a plan, then stick to it, and just keep stacking.
The Bitcoin Business Builder
If you own a business that collects bitcoin as a means of payment, you are essentially creating a bitcoin generating machine. As long as you keep making widgets (or servicing them), then people are going to keep giving you bitcoin in exchange for what they need.
When customers give you bitcoin every day, it doesn't matter what the price is. On days where the price dips, you stack a bit more. During bull runs, you stack a bit less. Having a bitcoin business means you always have a means to stack bitcoin. You're exchanging real goods and services for hard money. Sounds fair to me!
The Sovereign Individual
Honestly, if you can work hard, then you can survive anything. Whatever comes your way in the future, one of the most under-appreciated ways of storing wealth is self-improvement. Invest in yourself so that you can produce, and you'll thrive in any type of world.
If inflation really does get out of control over the next decade, many people will have their savings destroyed, and if they don't own hard assets like real estate, they will wake up one day and own nothing. But really, it doesn't matter whether the country is in a recession, a depression, or something worse. If you can work, you can produce, and if you can produce, you can make money.
Money isn't so much about a number in a bank account. Money is about storing wealth, and if you have the skills to create and produce, then you have effectively stored wealth in yourself.
Bitcoin Isn't About Getting Rich. It's About Preserving Wealth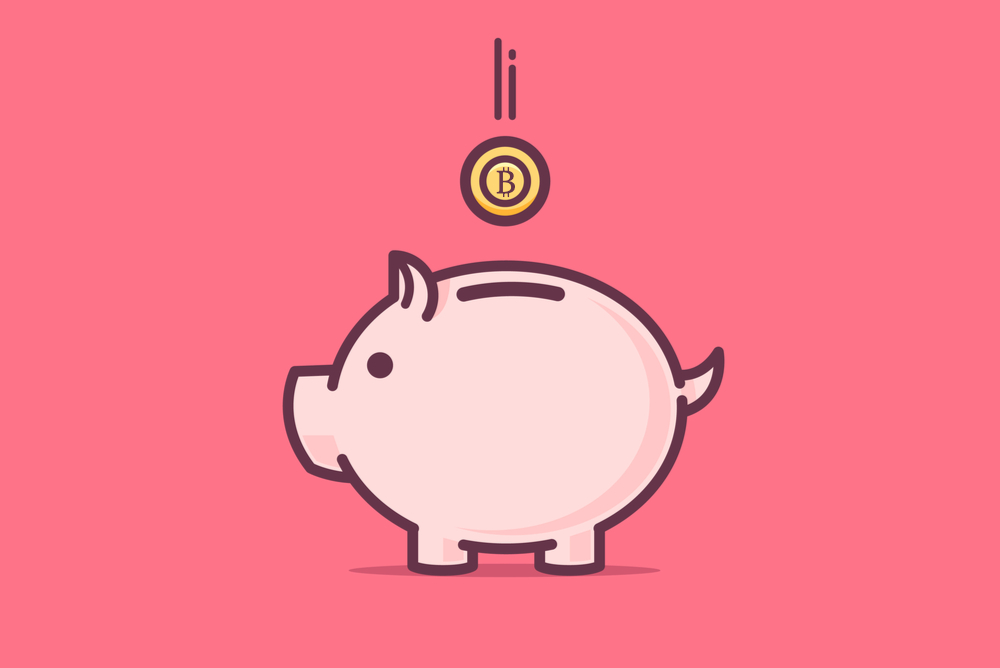 I came to get rich, but stayed for the revolution

Bitcoin Axiom
When we think of "wealth", we often think of gratuitous riches: sports cars, mansions, and island vacations. However, when bitcoiners talk about preserving wealth, we are just talking about locking in the value we created through our work.
When you go to your job, why do you perform work in exchange for a paycheck? As you think about this question, bitcoin's utility will become more obvious. It gets to the root of what is money.
You go to work to get money, then you use that money to exchange for goods you need and want. You pay for a mortgage, food, and entertainment. It requires work to build a house, grow food, and provide services. You exchange labor (time + energy) for money, then you use that money to purchase other people's labor.
Saving money creates optionality. Having a reliable savings account gives you the option of purchasing things that other people make. Money is a means of improving your life through sovereignty. With money, you get to make individualistic choices as to what you think will increase the quality of your life. Money is the chance to pursue happiness.
"Wealth" isn't about our modern version of wealth like luxury cars and handbags. Wealth, in the core meaning of the word, is about storing the value of your labor to create future optionality. When you store your wealth in fiat money like the US dollar, you'll be able to buy less and less stuff over time because the supply of dollars is continually expanding.
By having a hard cap of 21 million bitcoin, your wealth cannot be devalued over time. Bitcoin isn't about getting rich, it's about keeping what you have. It's time to get out of the dollar rat race.
A Simple Plan Get You Bitcoin Rich
The main way to get bitcoin rich is to set aside a savings goal and stick to it. Pick a percentage of your income to put into bitcoin every month. Make it an easy amount, so you don't become a forced seller later. Remember, you can buy a fraction of a bitcoin, so it doesn't matter how much you buy. Map it out with how much of a bitcoin you'll own by the end of the year, then two years, etc.
Buy a hardware wallet and learn about cold storage and UTXO management so you can properly secure your bitcoin for the long term.
Then, pretend you're an early bitcoiner from 2011.
Hodling from 2011 wasn't easy. You had to survive 4 major price drawdowns and tons of FUD.
Early bitcoiners had to hold their bitcoin for 10+ years through a lot of bullshit to come out on the other side, 10,000x returns. Whatever year you read this article, add 10 years, and plan to hodl that long, no matter what.
Get enough to have some skin in the game, then keep reading, and adding to your stack as you gain conviction. The main goal is to accumulate bitcoin over 10 years, just like the early hodlers.
Right now it's 2023, so I'll check back on you in 2033. If you can't hodl for ten years, maybe you wouldn't have been bitcoin rich even if you did buy bitcoin back in 2011.
Frequently Asked Questions
Can You Make Profit From $100 In Bitcoin
Yes, you can profit from just $100 in bitcoin, the the size of your profit will be proportional to the size of your investment. If you trade just $100 in bitcoin, you could make a few dollars trading, but then again, you could possibly lose money trading. It's unlikely you'll make a significant amount of money by buying or trading just $100.
Can You Become A Millionaire From Bitcoin?
Yes, you can become a millionaire from bitcoin, but becoming rich is just half the battle. You also have to retain your purchasing power. If you become a millionaire from trading, the challenge will then be to not lose it in poor trades in the future. If you become a millionaire from holding, the question will then be what superior investment ideas do you have other than bitcoin?
If you do the research, you will probably discover that the best way to retain the purchasing power of your bitcoin is to simply continue holding bitcoin. There is no second best!
Is It Too Late To Get Into Bitcoin?
It's never too late to get into bitcoin because no matter what price you buy at, you are able to take advantage of the properties of money that bitcoin contains, namely that it's portable, divisible, fungible, durable, and scarce. Do not get into bitcoin expecting the price to move in any specific direction, as the market can behave irrationally over short periods of time.
Will Bitcoin Make You A Millionaire Overnight?
Bitcoin has never made millionaires overnight, with the exception of a select few lucky traders. Most bitcoin millionaires have made their money by buying and holding bitcoin over many years.
How Can Beginners Make Money In Bitcoin?
Beginners can make money in bitcoin by trading, holding, or working for bitcoin. Trading isn't recommended because you can also lose bitcoin if the market moves against you, so the only guaranteed way to make money in bitcoin is to start a bitcoin savings account and slowly add to your stack over time.