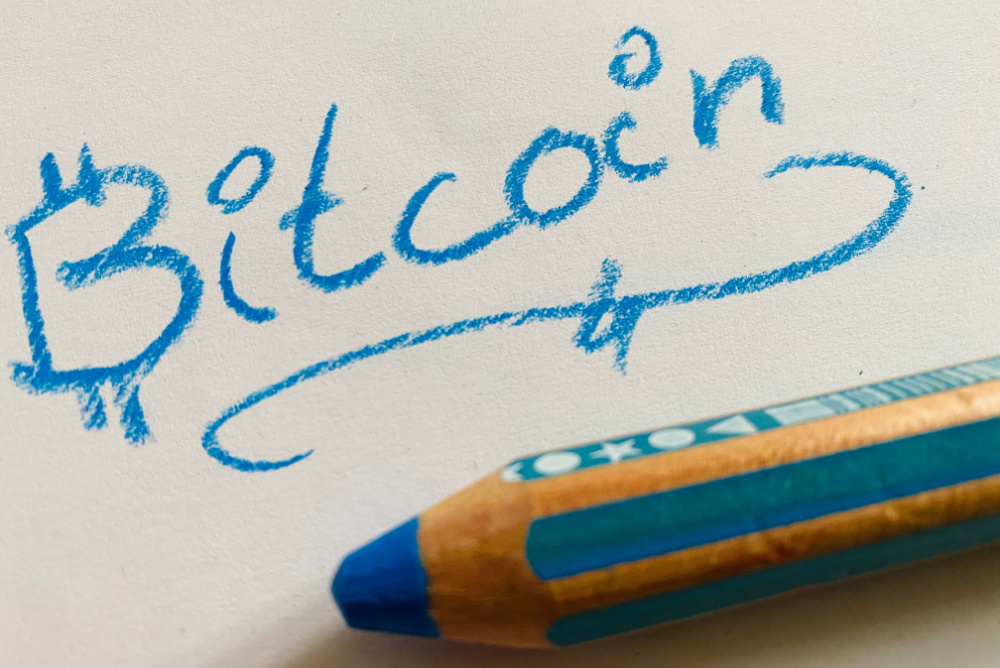 A lot of bitcoin for beginner articles focus on what bitcoin is, and how it works, but I want to take a different angle. I want you to know why bitcoin is important to your life.
Do you need it?
Can you make money with it?
Why is this thing such a big freakin' deal?
Learning about bitcoin is difficult, and can take some time to wrap your head around the concepts. Even PhD economists and billionaire tech entrepreneurs don't understand bitcoin, so don't expect to fully grasp what's going on after reading a single article
What I hope to achieve here is to help you understand why bitcoin is important, and why you should probably own at least a little bit. Of course, I'll point to follow up resources, but this isn't meant to be a guide to turn you into a super-coder-crypto-investor-bitcoin-expert. This beginners guide is just meant to get a basic understanding of just the important things.
Bitcoin is complicated, and it'll take more than 15 minutes to fully understand, but this beginners guide to bitcoin is going to tell you what you need to know for now, then point you where to go next.
Beginner Level 0: Why Does Bitcoin Have Value?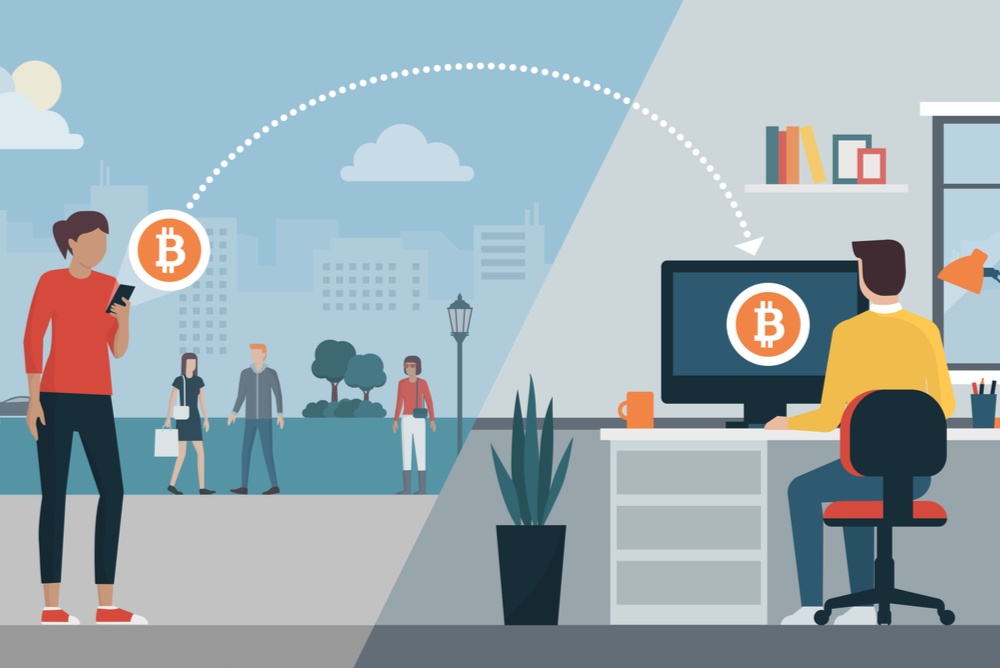 I've actually written a whole post about why bitcoin has value you can check out, but I'll save you the time here and summarize my points.
It's money you can send over the internet directly to another person
It's money that can't be debased by governments or central banks
It's money you can send anywhere in the world without permission from corporations
It's quick and cheap to clear transactions
There are more reasons bitcoin has value, but these are the main ones to keep in mind. Basically, bitcoin has value because it's performs the functions of money better than our current fiat money. You may not realize it because you're just used to the system we use, but there are many flaws in our current system that need to be acknowledged. Bitcoin has flaws as well (as all forms of money do), but for me, the main reason bitcoin has value is because it performs a much-needed function that other forms of money are not able to perform.
If I could distill that function down into a single idea, it's that Bitcoin is digital money that doesn't rely on a single corporation or government to function. When you rely on a single entity, it creates centralized control, and then you don't have control over your own money.
With our current system, banks, tech companies, and governments get to tell you what you can or cannot do with your money. With bitcoin, there are no Terms and Conditions. There is no head office or compliance department.
Do you need Paypal's permission to give your friend a few physical dollars to pay for lunch? No
Do you need Chase's permission to hand over a paper dollar bill to the cashier at the grocery store? No.
The story is different online. When you use your credit card, Chase is giving you permission to pay at the grocery story. When pay with your phone, Paypal is giving you permission to transfer those funds. Banks and tech companies have created the payment rails we are all used to, but we are guests in their home. Bitcoin is different. Bitcoin is permissionless.
Bitcoin is similar to physical cash, in the sense that you are sending money to someone directly without the the interference of a third party.
You could argue that you, the reader, don't need or value this functionality yourself, but many people around the world do. Whether or not you personally use bitcoin is irrelevant, because other people in the world do use it and place value on its functionality.
Beginner Level 1: Why Should YOU Care About Bitcoin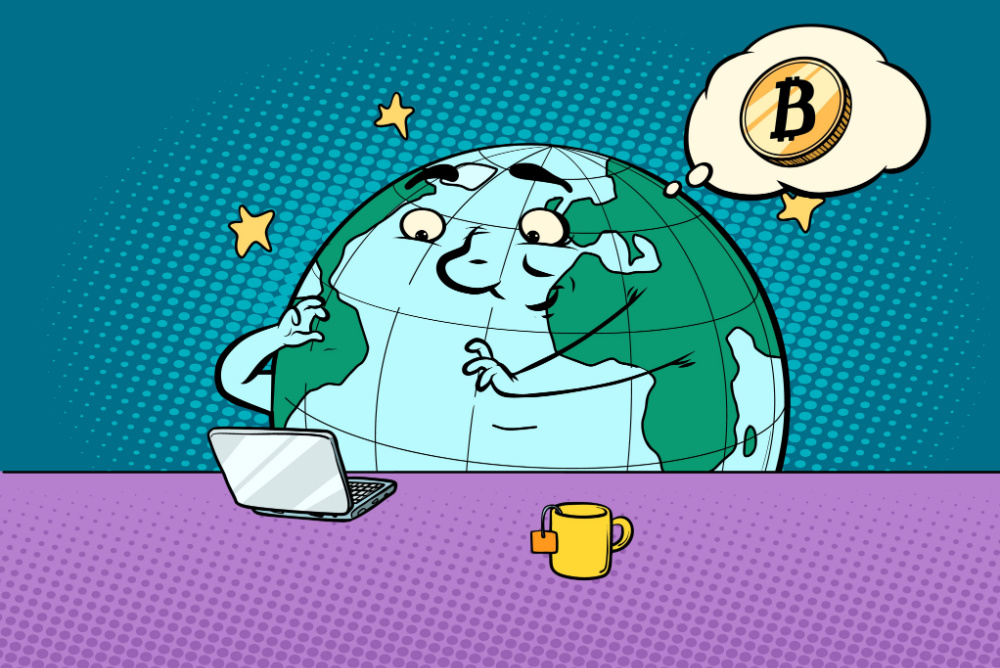 So bitcoin has value for some people, but you may be asking yourself "Why should I care about bitcoin?"
I can tell you a million things about this history of money or the problems caused by central banks. I could tell you that bitcoin helps dissidents in Nigeria, and "banks the unbanked" in El Salvador, but none of that is really going to be convincing if you can't find a reason why you should own bitcoin. If you aren't escaping a murderous tyrant in the middle of the night or finding economic shelter from a hyperinflating currency, you might still be confident that you don't need bitcoin.
Let's say you live in a politically stable Western country, have a consistent income, a retirement account, and some other investments. Are there still any good reasons to own bitcoin? Here are some things to consider.
1. Do you care about saving money for the future?
If you care about the future value of your money, then you need to make some decisions about where to store that value. No store of value is perfect, and each choice has tradeoffs to consider. You can be "ultra safe" in straight cash, but then you lose 2%-10% of purchasing power per year. You can invest in stocks, but your returns will be reliant on choosing a good company, in favorable market conditions. You can invest in broader market index funds for a safer version of stock investing, but you are still reliant on the US maintaining its position on the global stage, and completely reliant on interest rates and the resulting market incentives.
There are other investments to consider as well, such as real estate, but they also come with their own tradeoffs like minimum investment requirements and knowledge of the market. Unless you're a full time investor or have the cash to pay a professional, these are not options for many investors.
Bitcoin fills an interesting role in that it can be an "outside bet" with a unique set of properties not available with other types of investments. It's got a fixed supply, unlike dollars or other fiat currencies. It's not a company, so it's not reliant on revenue to generate profits to shareholders. It's not controlled by any one central entity (corporate or government), and not subject to the monetary or fiscal policy of a single nation. You can buy as little as a few dollars, or more than a billion dollars at a time.
All that is to say, Bitcoin is different from everything else. The point of a balanced portfolio is to have a variety of assets that perform differently in varying market conditions, so why not put just 1% of your investments into something which is completely and utterly unique?
2. Are you 100% confident in the stability of the current financial system?
Lots of bitcoiners choose to hold bitcoin because they simply don't have faith our current financial institutions to properly manage the complex economy. The global trade network of billions of people is so complex, that no single person can fully understand what's happening at a granular level, let alone understand the future consequences that any action today might have in the future.
Yet, we have a small group of people making decisions that affect the economy, creating a butterfly effect of consequences and incentives that are impossible to accurately predict.
Are you absolutely, 100% sure that things are just going to work out because the smart people are in charge?
Personally, I prefer to have a little bit of a backup plan, AKA Plan ₿, or a hedge against the traditional financial system.
You don't have to expect armageddon or complete financial meltdown to think that having a little bit of bitcoin backed up somewhere could be useful in the case that the "adults in the room" end up screwing things up.
Beginner Level 2: What If Bitcoin Goes To Zero?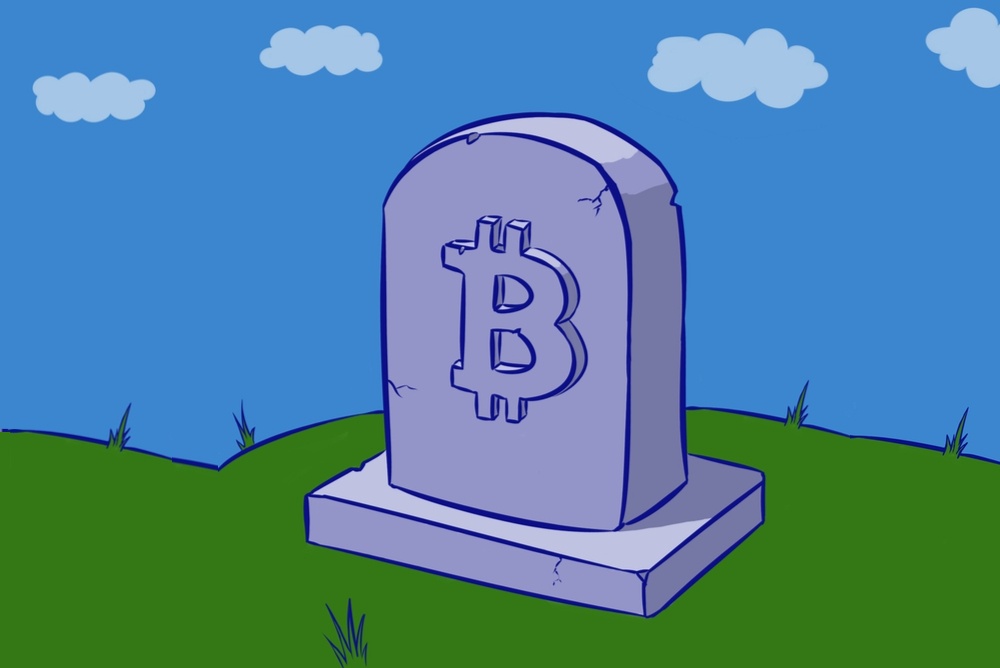 In my experiences talking to people about bitcoin and money, I've realized that most people just simply do not enjoy thinking about saving, investing, or managing their money. Out of sight, out of mind. My theory is that because buying bitcoin requires a little bit of thinking outside the box and actually caring about your money, it turns people off.
The prospect of owning bitcoin is scary. What if bitcoin goes to zero and I lose all my money?
The truth is that any investment can cause you to lose money. The reason investments yield profits in the first place is because there's risk involved. That's literally how markets work. You cannot earn profit without taking on risk. Yes, even your "safe" mutual funds have risk of loss of capital.
So could bitcoin go to zero? Sure. It could. But how likely is it to go to zero? I think that is the more interesting question here. Remember in the beginning where we talked about bitcoin having value because it's useful? Let's look at those uses again.
How likely is it that people will stop needing to send money across borders?
How likely is it that governments will stop leveraging financial institutions to censor dissidents?
How likely is it that private companies will stop abusing user's balances?
How likely is it that central banks will stop expanding the money supply, debasing the value of fiat currencies?
Keep going down the list of use cases for bitcoin, then ask yourself how likely it is that those use cases will grow or diminish in the future. Spoiler: It's very unlikely. Therefore, Bitcoin will not just remain as useful as it is right now, it will become more useful in the future.
The bitcoin user experience will continue to improve over time. Bitcoin is decentralized, meaning there is no single point of failure. There is no "head office" or source of funds. There is no director of development or roadmap. There are thousands of people working on bitcoin or bitcoin-related projects at any given time, in every country in the world.
Furthermore, Bitcoin is permissionless, meaning there are no gatekeepers preventing anyone from using, working on, or leveraging Bitcoin. It's hard to underestimate the power of what that means. My favorite way to understand this effect is that that Bitcoin is "additive" technology, meaning that anyone who adds to bitcoin benefits the entire network.
So what are the chances that a decentralized, permissionless technology with clear-cut use cases, suddenly becomes completely useless and every invested individual, corporation, miner, coder, and entrepreneur simultaneously gives up? Sounds pretty unlikely to me. I'm pretty confident that bitcoin is not going to zero at this point.
Beginner Level 3: How Do I Know My Bitcoin Is Safe?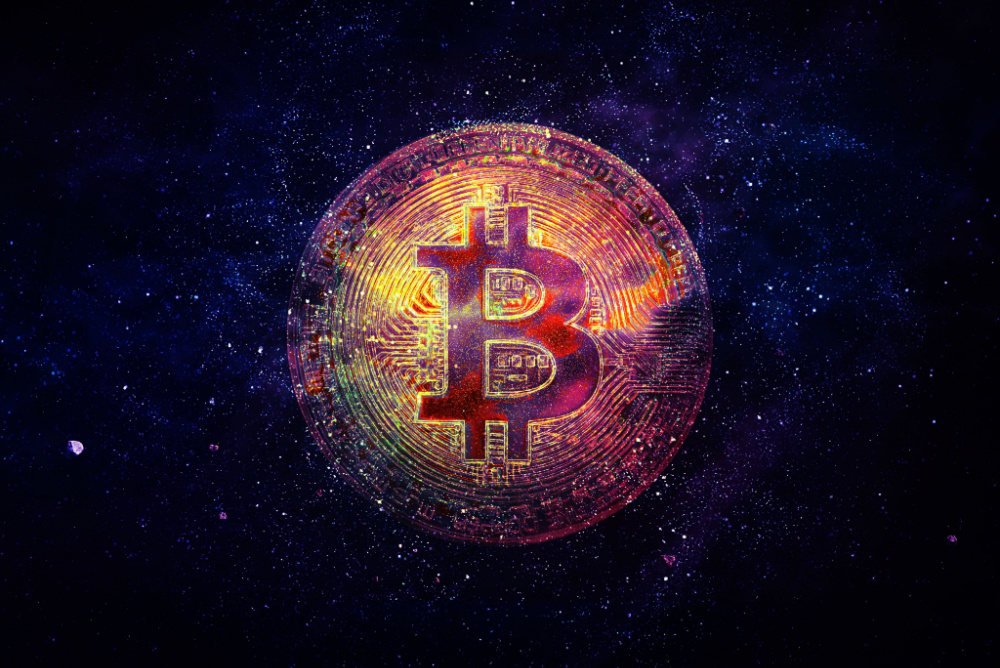 OK, so you've decided to get some bitcoin, but you still aren't 100% confident in how to use it properly. It's most likely that the main thing you are focused on is how to keep it safe, since you've heard tons of stories about bitcoin getting stolen. So how should you store your bitcoin and know it's safe from hackers?
Buying bitcoin is super simple. You just need to create an account on any bitcoin exchange or bitcoin app. I think one of the easiest ways to buy bitcoin for Americans is through Cash App, but there are plenty other bitcoin-only exchanges to choose from.
THE NEXT STEP IS VITAL: YOU NEED TO TAKE YOUR BITCOIN OFF THE EXCHANGE
It doesn't have to be right now. We're still in the beginner stage, and doing self custody with your bitcoin does involve some risks. However, it's extremely vital to understand that if your bitcoin is on an exchange, there is a chance that at some point in the future you won't be able to get your bitcoin.
Exchanges can go bankrupt, get hacked, or abuse user funds. A bitcoin exchange is not a bank account. People from the Mt. Gox hack of 2013 are still waiting on legal action intended to return a portion of their funds as of 2022. Anyone who had funds on Celsius during the Terra/Luna and Anchor collapse in 2022 are expecting a total loss of funds.
Bitcoin cannot go bankrupt, get hacked, or abuse user funds. When you self-custody your bitcoin, you remove the risk associated with keeping your stack on an exchange.
I'm not saying that you have to do it right now, because it does take some time to wrap your head around some basic bitcoin concepts and feel comfortable with the idea of self custody. Take the time to learn what's going on, and how to do it right. However, my advice is to not assume that an exchange will do a better job of keeping your bitcoin safe than you.
Owning bitcoin requires a bit of responsibility, and you have to realize that leaving your coins on an exchange doesn't absolve you of that responsibility. If they abuse your bitcoin and lose your money, then it's still your fault, since you trusted them in the first place. So wouldn't you rather do the work and get it done right?
There are multiple ways to interact with the bitcoin network, but in terms of keep your bitcoin stored properly, it's pretty simple. You need a "signing device", also known as a "hardware wallet", and then you need to write down 12 words on a piece of paper and never show it to anyone.
Those 12 words are your "private key", and they are what allows you to access your bitcoin. Most bitcoin hardware wallets you purchase will come with a specially labeled piece of paper and clear instructions on how to generate these words step by step, then properly store them. You should never put these words on ANY online device, including a digital notepad, screenshot, or photo. If anyone gets access to these words, they can take your bitcoin.
If you can keep these words secure, then your bitcoin is safe and secure. Simple as that. There are as many potential bitcoin private key variations as there are atoms in the universe.
You can even back up these words using custom steel plates specifically designed for bitcoin private keys so that your private key cannot be destroyed in a fire, flood, or other accident.
So how do you know your bitcoin is safe? If you have these 12 words secured privately in steel then your bitcoin is safe. There's simply no way for anyone to get it other than you. Your seed phrase is your backup in case you lose or break your hardware signing device (hardware wallet), and you should protect this device as well.
Final Thoughts
I think that learning why bitcoin has value, what the reasons are for owning it, and how to self custody are the most important concepts to grasp for beginners. Rather than digging into the specifics of how to buy, send, and receive, I wanted to cover bitcoin for beginners in a more general sense.
Let's be real – at this point, the reason someone doesn't own bitcoin yet isn't because of a lack of technical skills. Most people who know how to use the internet can figure out pretty quickly how to buy, send, and receive bitcoin. The reason a beginner doesn't own bitcoin is because they don't know why it has value and or if they even need it.
I hope I was able to make a good case as to why most people should have a little bit of bitcoin in savings. It's not too late to buy bitcoin. If you understand benefits and tradeoffs, then owning (at least a little) bitcoin should a no-brainer.
Bitcoin Beginner FAQ
How Do I Start Bitcoin As A Beginner?
The first thing you should do as a beginner in bitcoin is to get some skin in the game. That means you should buy a little bit and learn how to self custody. You'll need to buy bitcoin from a bitcoin exchange and then transfer it to a hardware wallet from a reputable company.
How Much Bitcoin Should I Buy As A Beginner?
My personal rule of thumb is to never own more bitcoin than you can afford to lock up for 5-10 years. As a beginner, you probably want to start off with just enough that you'd consider "play money" to get comfortable, then work your way up to your target allocation based on a percentage of your total net worth or total liquid assets.
How Does Bitcoin Make Money for Beginners?
Bitcoin works the same for beginners or advanced users. To make money with bitcoin, you can hold it, trade it, earn it, or build a business that accepts bitcoin as payment. Most beginners will do best simply buying and holding bitcoin in cold storage for several years.
Is $100 Worth Investing in Bitcoin?
There is no specific amount of bitcoin which is "worth it" to invest. What's more important is deciding what percentage of your investment net worth you choose to allocate. For example, you may choose to invest 10% of liquid assets, or 1% of your total net worth.
Can I Get "Real Money" From Bitcoin?
Bitcoin is real money. Bitcoin can store value and be traded for goods and services, or exchanged for other types of assets like real estate or currencies like dollars. If you are asking can bitcoin be exchanged for dollars, then the answer is YES. You can do this on a bitcoin exchange.
Can You Transfer Bitcoin To a Bank Account?
No, you cannot transfer bitcoin to a bank account at this time. Right now, there are no banks which allow you to simultaneously custody bitcoin and dollars in the same account. However, there are several fintech companies, including Cash App and Papal, that allow you to hold a bitcoin balance and dollar balance in the same account.