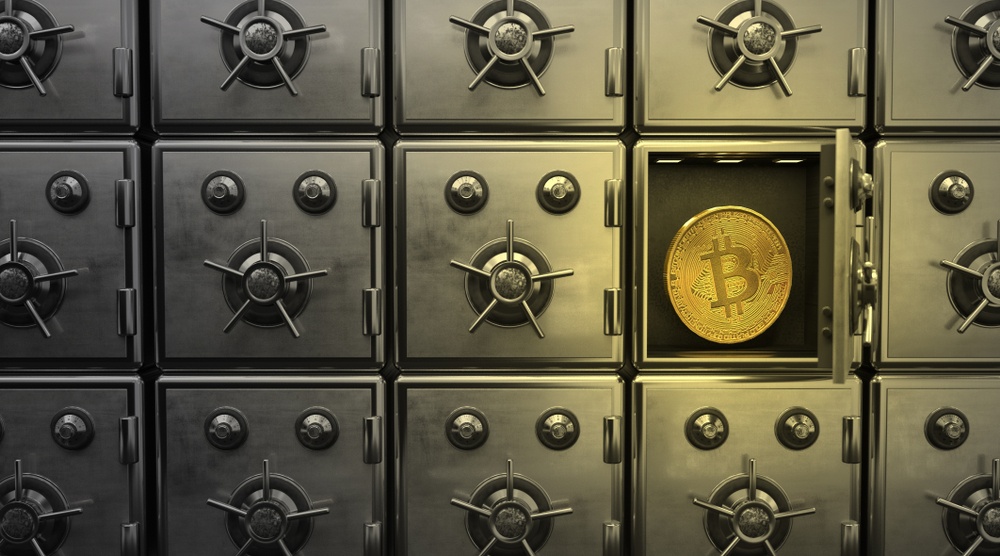 7 Benefits To Owning Bitcoin
1. Personal Responsibility
My personal favorite reason to own Bitcoin is "extreme ownership". With a traditional bank, you basically dump your money into an account and they take care of the rest. They guard your money. They handle any transaction mistakes. They monitor for fraud and make sure you can get the goods you need.
Sounds convenient, right?
The flipside is that they also control your money. You can only send X amount per day. If you try to buy something over a certain amount you need verification. They can even decline certain purchases they deem as "risky" or put restrictions on your account for certain behavior.
With convenience comes limitations.
The opposite is true of Bitcoin. It takes a lot of work to learn how the system works and how to manage your Bitcoin safely. However, that gives you ultimate freedom. You can store your money in your head and take it anywhere in the world without anybody knowing about it. You can buy and sell whatever you want without asking anyone for permission.
With responsibility comes freedom.
Though it is a challenge to achieve this level of monetary sovereignty, I think it's worth it.
It's kind of like owning a house vs renting.
When you rent, you don't have to think about much. Pay your rent on time, and you're good. If a roof needs repair – not your responsibility. Garbage disposal breaks? Same thing. Someone else changes the air filters. Someone else mows the lawn. Someone else pays the taxes.
When you own a home it's a different story. You need a safety net in case your air conditioner breaks in August. You have to pull the weeds or they'll take over your lawn. If you see something that needs to be repaired and you leave it that way, you'll just have to live without that thing until you take the time to fix it or hire someone to fix it.
Home ownership requires a lot more time and effort, but at the end of the day, you get to own a piece of land where nobody can tell you want to do. When your mortgage is paid up then you really get to enjoy the benefits of owning your property.
By contrast, when you rent, you are subject to changes in things like HOA rules and rent raises, which you have little control over. If you don't like it, you can leave, but then you leave with nothing since you didn't own anything to begin with.
Personally, I prefer the responsibility and freedom of true ownership.
2. Diversification
Bitcoin is a new asset class. It's never existed before and has only been around for a little over 10 years now, so most people do not own it as part of their investment portfolio.
Though during the first decade of Bitcoin's existence, you could make a strong case that it was too speculative to be part of a conservative investment strategy, at this point, it's pretty clear that Bitcoin is here to stay. The network works. It has enthusiastic users. There are billions of dollars of infrastructure, software, and services being built around the world to accommodate Bitcoin users and plan for the future.
Nobody can predict what will happen to the price, but Bitcoin will still be here in 10, 20, 30, years and beyond.
On top of that, Bitcoin is a unique asset, unlike any other available right now, and unlike any other that's ever existed. It's a limited resource. It's a global network. It's available to the rich and the poor equally. It's digitally native money. Whatever else you want to say about it, it's not unreasonable to believe that every investor should have some exposure to Bitcoin in their portfolio.
The question is what type of exposure and how much.
I'm a strong believer that the best way to "own Bitcoin" is to actually own the asset and control your private keys. That means you actually control the asset. This is the extreme ownership I mentioned above. It's not that hard to purchase a hardware wallet for $100 and write down 12 words as a first step to owning Bitcoin.
However, there is an increasing number of ways to get exposure to Bitcoin's price action which do not require full ownership in that way, such as owning publicly traded companies related to Bitcoin (like miners or exchanges), or even companies that hold Bitcoin on their balance sheet.
Then there's the question of how much Bitcoin to own. Newcoiners get scared of owning Bitcoin because they are afraid of losing their money. Well, that's kind of how investing works. When you buy a stock in a company, you might lose money. When you buy a rental, you might lose money. There's risk involved in investing, no matter what you invest in.
The key is to size your investment allocation according to your risk tolerance.
One of my favorite quotes to think about in the Bitcoin space says something like, "The amount of Bitcoin you own tends to correlate with your understanding of the network.".
What that says to me is to start with a small allocation, learn about Bitcoin, then buy more if you think it's a good idea.
The smallest allocation in my mind could be 1% of your liquid net worth. If you have $10,000 in cash and stocks, buy $100 worth of Bitcoin. If you have $500,000 worth of liquid investments, buy $5,000 worth of Bitcoin. In the overall timeline of your life, what would losing 1% of your liquid net worth do to you? Probably nothing.
As you learn about the asset, your strategy can change to whatever you feel comfortable with. What about 1% of total net worth (including non-liquid assets)? What about 5% or 10%?
Invest whatever doesn't keep you up at night, and what you won't panic sell when the Bitcoin price dumps 50% in two weeks.
Bitcoin is pretty complicated, so you may not turn out like me and study it for years. That's OK. You don't have to be "all in". A surface-level understanding and a small allocation may be right for you.
A 0% allocation means you don't participate though, and if Bitcoin shoots up 1,000% in the next 10 years you'll probably be upset that you missed out on a once-in-a-lifetime event.
3. Participation In A Never-Seen-Before Event
Bitcoin is something that's never existed before.
Bitcoin is a global event, with millions of participants. Something like this has never happened before. Even if you don't care about the investment side of things, Bitcoin is a unique technology that is changing how people think about money.
The invention of Bitcoin has been compared to proto money. Its implications of monetary freedom could be the spark leading to the separation of money and state, similar to how the invention of the Gutenberg printing press led to the separation of church and state. The Bitcoin reformation may be the start of the Bitcoin renaissance. It's a once-in-human-history event like the invention of the number zero.
How cool would it be to own even a very small piece of this historical event?
It doesn't take a whole lot of effort to get started. You just sign up for an exchange, just like you're buying a stock, and you can be a part of the Bitcoin revolution.
Whether or not you actually buy into some of the more philosophical and political ideas behind Bitcoin, do you really want to sit on the sidelines on this one? It's not like this is just another tech company coming out of Silicon Valley. It's like buying land on Mars.
There's a lot of risk involved, but as I talked about above, size your Bitcoin holdings according to your risk tolerance, and you really don't have a lot to lose.
You don't have to become the next Bitcoin millionaire to be a part of this cultural shift. Bitcoin is not going to zero. It's not going away. There will still be Bitcoin in 100 years and you are here from the beginning.
I get the feeling lots of people feel like they missed the boat Bitcoin. They have this kind of logical fallacy that if they didn't buy in 2011 when it was worth $0.01 that it's not worth owning. Otherwise, they want to get in on the next hot crypto and hope it moons so they can say they were a believer from day one. It's all or nothing.
This is the wrong way to think about it though. We are still very early in Bitcoin's adoption. Due to recency bias, you might think that an appropriate price for Bitcoin is $10,000 or $20,000. Five years ago, most people would have called you crazy for thinking that.
So, what about 10 years in the future? What about 20 or 30 years in the future?
We could be looking at a million dollars per Bitcoin. Or 10 million.
One of my favorite sayings in the Bitcoin community is that everyone buys Bitcoin at the price they deserve. It's understandable that you weren't a cypherpunk in the '90s or on the cryptography mailing list. Most people weren't. It's almost equally unlikely that you would have read an article in Slashdot in 2011 and then dumped in $100,000 because you were so confident it would be worth $50k/Bitcoin one day.
There are a lot of reasons you wouldn't have bought Bitcoin in the past.
The story is different now. Bitcoin has been largely de-risked for your average user. You can buy it very easily from a variety of online exchanges or download an app from the app store and connect it to your bank account. You can store Bitcoin on your phone in your pocket or upgrade your security for cold storage with a simple-to-use hardware wallet that'll be at your home in a week.
Bitcoin miners are listed on the Nasdaq. S&P 500 companies own it on their balance sheet.
Bitcoin is here, and you're still early.
4. Brain Exercises Studying Technology, Money, Society, & History
For me, personally, this is one of the best reasons to own Bitcoin. It's just plain cool and interesting. If you read about Bitcoin long enough, you'll come across people talking about "going down the rabbit hole", and it's pretty true to the experience of learning everything you can about Bitcoin.
Once you learn the basics of how Bitcoin works, the next steps really depend on your personality and what you find interesting. You might dig into the history of money, why we used shells or salt at different points in time, and how the world converged on gold as a monetary standard for thousands of years.
Then you might wonder how we came off the gold standard, when the Federal Reserve was created, and what exactly is the Petrodollar?
Or maybe you just think it would be cool to make Bitcoin from nothing, and you want to start mining Bitcoin. Could you mine Bitcoin at home? What's hosted mining? What's a mining pool? Where does the electricity come from? What's off-grid mining, and are there any natural resources near me where I could plug in a couple of ASICs and soak up some stranded energy?
The questions keep on coming.
Maybe you're a doer and a builder, and you just want to create a cool Bitcoin app. Or maybe it makes you nervous that we seem to be moving to a cashless society where every single purchase we make is tracked by private companies and 3-letter government organizations, and you want to learn how to transact with Bitcoin privately.
The rabbit hole continues to go deeper.
To me, this is all super interesting stuff, and I'd rather be figuring out how to balance my lightning channels than catching up on The Bachelorette. I'd rather be reading about the history of the Ducat in Renaissance Italy than camping.
5. Bug Out Money
Critics of Bitcoin will ask, "How are you going to use Bitcoin if the internet goes down?". I think if the internet goes down globally, we'll be in a lot deeper shit than just not being able to access our money. Critical systems across the globe rely on electricity, networks, and the internet, so when I say, "bug out money", I'm not talking about a black swan event like the internet being inaccessible.
Besides, how much physical cash do you actually keep in your house, and since banks are fractional reserves, how much cash would you really be able to pull out during a bank run?
I'll also admit that a bug out situation probably wouldn't happen in Western, developed nations. Though there's a lot of LARPing preppers in the US, it's an unlikely scenario where we'd have to escape the country with nothing but the shirt on our backs.
This is not the case in many other nations. Turkey and Venezuela are currently experiencing hyperinflation. There are bank runs in Lebanon. China enforces capital controls. There are corrupt politicians in Eastern Europe and paramilitary groups in Latin America who wouldn't hesitate to take whatever they can get their hands on.
Cyprus, which is part of the EU, had a "bail in", whereby anyone with over €100,000 in their bank account had money confiscated in an attempt to get out of their debt crisis. Even the US has its own problems with corrupt cops and civil asset forfeiture.
There are a lot of reasons to keep your money private, out of the hands of institutions, and unable to be confiscated by authorities. With Bitcoin, you can keep your money secure with a pocket-sized signing device, or even stored in 12 memorized words.
You'll hear me say this a lot – you don't have to be "all in" on Bitcoin to benefit from it. It's not unreasonable to have a little bit of Bitcoin stored in a hardware wallet brain wallet just in case.
6. Membership In An Exclusive Club
It's hard to know exactly how many people in the world own Bitcoin. It's somewhere in the tens of millions. Regardless, it's a pretty small portion of the global population.
Of that portion of people, there's an even smaller niche who have some level of understanding of how the network works. From that group, there's an even more narrow subset who use Bitcoin daily. You can choose your flavor of how deep you want to go, but wherever you end up, you're in a pretty exclusive group of people who are interested in and interact with Bitcoin.
Bitcoin is a global movement, and I think it's pretty cool to belong to a niche group of enthusiastic, positive, hard-working people from around the globe who may have little in common in terms of background, ethnicity, or culture, but who all decided to congregate on this concept of "magic internet money".
I don't know a single person in meatspace who's really into "the Bitcoin thing" like I am, yet there are millions of Bitcoiners across the globe who are even deeper down the rabbit hole than I am. For some people in the Bitcoin business, it's their entire way of life! It's good to know that I'm not completely crazy.
You don't have to be a "Bitcoiner" to benefit from Bitcoin. However, Bitcoin people are pretty awesome. Bitcoiners are independent-minded, freedom-loving people who get stuff done. The Bitcoin network isn't going to build itself, right?
7. Peace of Mind
Not a lot of people will associate the high volatility of Bitcoin's price action with peace of mind, but hear me out.
When I hold Bitcoin, I'm holding something of which I have true ownership. No government can make more of it. Nobody can take it from me. Nobody can tell me what you to do with it. I can take it with me no matter where I go in the world. I can send it to anyone, at any hour, any day of the week.
I don't have to follow quarterly reports, and Fed policy won't affect its value. I don't have renters that can mess it up and don't have to pay taxes on it while it just sits there. I don't have to be an expert in it to make money from it. The longer Bitcoin has been around, the more people will trust it, and considering user adoption is similar to the internet in the '90s, it's pretty likely that the price will rise as more people begin to trust the network to store their wealth.
Bitcoin is like a battery to store the surplus energy generated by my work and I can tap into that source of energy in the future. Bitcoin is a superior savings technology to everything else.