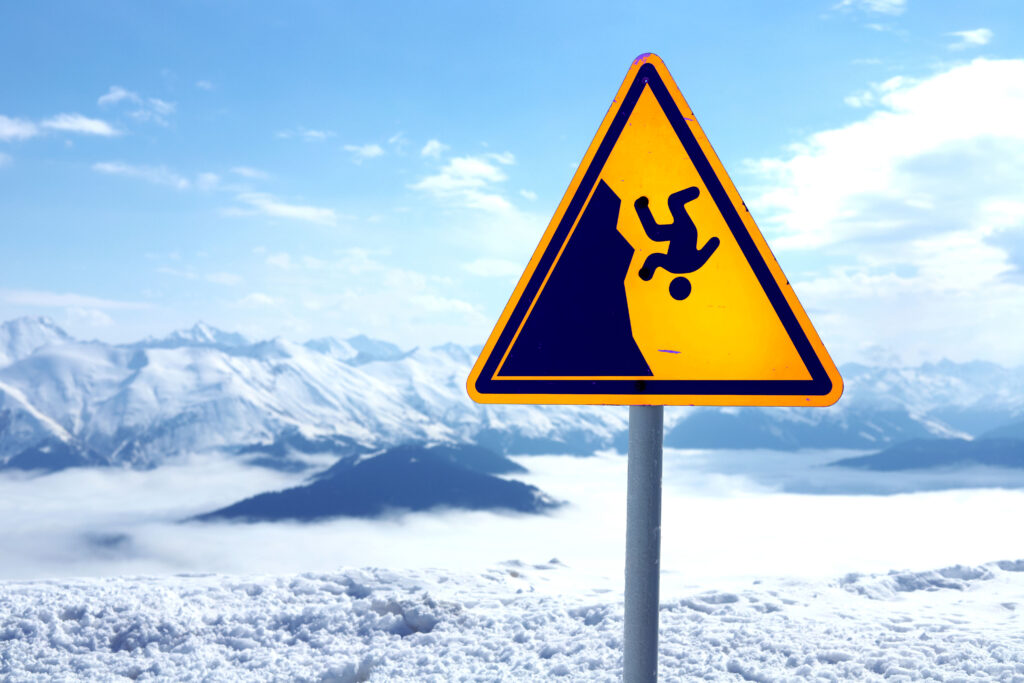 Like all of the greatest memes of our time, there's a winding history to the origins of NGMI, and an internet rabbit hole that makes four simple letters a lot more interesting than you might have guessed. What does NGMI mean in Bitcoin? Let's start at the beginning.
The phrase "not gonna make it", actually started from the phrase, "we're all gonna make it" that circulated in humorous online bodybuilding communities.
Though the phrase is now associated with bitcoin and crypto, the original version was started in the late 2000's by Zyzz, a bodybuilding influencer. The phrase made the rounds in internet communities for a full decade before it started to take off in meme investing communities like r/wallstreetbets, and eventually to crypto.
NGMI in bitcoin means exactly the opposite: not gonna make it. While the original meme phrase was intended to be serious and inspirational, NGMI is a humorous riff. Though there are many way to use NGMI online, let's look into what NGMI means in bitcoin specifically.
Bitcoiners & NGMI
For bitcoiners, the best way to use NGMI is to describe nocoiners, shitcoiners, and anti-bitcoiners.
For example, one of the most liked tweets of all time that said nothing more than the phrase "ngmi", is a video of two drunk girls being asked of they'd rather have $100 dollars or a bitcoin. Even though bitcoin was deep into bear market territory at that point, down 70% and hovering around $20,000 per coin, the choice was obviously to choose the bitcoin, since it has more purchasing power.
Instead, girls were adamant that bitcoin isn't real money so they'd rather have the $100.
As a bitcoiner, when watching that video, I can't help but feel exasperated. If you can't figure out that a bitcoin is worth more dollars, then you're definitely not gonna make it in modern world of money. They can't be saved. Have fun staying poor, ladies.
NGMI doesn't have to be about people though, and it can be used for organizations as well. In the Tweet below, @lopp links to an article describing a proposed bill in North Carolina that would make payments in bitcoin to the state illegal. Using just six letters, he makes the point that if North Carolina actually passes this bill, they are going to be sending the state in the wrong direction. They'll be less competitive for attracting young, productive talent, versus other states which are pushing forward bitcoin adoption.
Simply said, if they implement regressive bitcoin policies, they aren't gonna make it. Fewer people will move there, cascading into fewer consumers for their businesses, fewer entrepreneurs starting business, fewer constituents, a smaller tax base, and the state would suffer as a result of its anti bitcoin policies.
3 Ways To NGMI In Bitcoin
Like all good memes, and all relentless memes, the meme of NGMI in bitcoin contains a grain of undeniable truth and shared human experience, wrapped in humor.
With bitcoin, there are number of ways you can suffer the fate of NGMI.
Keeping Your Bitcoin On An Exchange
When you by bitcoin, the first task you should set your sights on is withdrawing your bitcoin from the exchange and securing it in cold storage. This means having a hardware wallet with the keys stored offline on paper or etched in steel. If your bitcoin is on an exchange, there's no way to know if that bitcoin actually exists. It's a bitcoin IOU, and you could get caught up in a Gox-style hack or an FTX-like fraud scheme.
When your bitcoin is in cold storage, you have cryptographic proof that your bitcoin exists, and your coins cannot move without access to your private key. If you keep your coins on an exchange, you expose yourself to these risks. NGMI.
Buying Bitcoin With Leverage
If you by bitcoin with leverage, or take out bitcoin-backed loans, you are always an hour away from getting liquidated. When bitcoin moves, it moves fast, and the price can drop 20% or more in a single day. If you get margin called and can't come up with the collateral, your bitcoin is gonzo.
This is gambling behavior, and there aren't a lot of successful gamblers out there.
So many people have FOMO about getting rich in bitcoin, becoming a "whale", and having a gigantic stack of bitcoin that they risk what little they have. All it takes is one wrong move and one bet on price direction goes against you and you might have to start from zero. NGMI.
Buying Shitcoins
Most bitcoiners have gone through a shitcoin phase at some point, but the advice to anyone new to bitcoin remains the same. Don't get rekt in shitcoins. Every cycle there's a new narrative that emerges that promises to beat bitcoin's returns.
There's no value in these things other than to enrich the insiders in before the launch. As the saying goes, if you didn't buy into the premine, then you are the exit liquidity.
If you're still buying shitcoins to "hedge" your position in bitcoin, then you basically still don't understand how bitcoin works, so I suspect you're NGMI until you go bitcoin-only.
---
4 Famous People Who Are NGMI
Peter Schiff
At this point, it's unclear if Peter Schiff actually hates bitcoin as much as he does, or if it's just a schtick to rile up bitcoiners and get social media coverage from his bad takes. How can one guy grok the value of gold, and still be so obtuse as to not understand the value of bitcoin. It's just so unbelievable that it's either comical, or sad at this point.
Numerous memes have been created around the idea of Peter Schiff being a trading signal in bitcoin because like clockwork, he tweets something negative when bitcoin dips, and keeps dipping all the way from $1 to $100,000 per coin.
Peter Schiff is definitely NGMI because no matter how high bitcoin goes, he's always going to be predicting that it's going to zero. I can't see him actually changing his mind on anything at this point.
Nassim Nicholas Taleb
Frantic and combative, Nassim Nicholas Taleb has made a name for himself among bitcoiners. Many bitcoiners are familiar with his book Antifragile, and consider bitcoin to be the embodiment of this idea. Bitcoin isn't just able to withstand attacks, it actually benefit from them.
Unfortunately, Taleb has chosen to argue endlessly with the cyber hornets, and has spent a significant amount of time and energy trying to dunk on bitcoiners with "math and logic", but his attempts never quite land.
His so-called Black Paper (the opposite of the white paper) makes a lot of claims, but the dumbest one that makes sense on paper — but not reality — is that because bitcoin has the potential to be worth nothing, that it's actually worth nothing. Well, whatever high level risk management math he's evoking in this paper is currently wrong, and it'll be wrong, until it isn't. Bitcoin is currently worth (a lot of) something, so Taleb is going to NGMI until then.
Then there's a medium article titled Bitcoin Is A Detector of Imbeciles, which was hilariously, and quite predictably flipped around to the opposite of his intended meaning. Yes. Bitcoin can detect imbeciles… if you can't grasp the reason for its value, then you, sir, are the imbecil!
Mark Zuckerberg's Sister
Looking back, the top signal for the end of the 2021 bull market was Mark Zuckerberg's sister singing an absolutely cringe-inducing rendition of Twisted Sister's We're all Gonna Make It as a tribute to women in crypto.
Perhaps the most appropriate response to a video with this amount of cringe was a tweet from a Ukrainian citizen sheltering from Russian bombs in an underground bunker.
Im in a bunker, and this just made my day worse

Twitter
Not only is she NGMI because she's really, really into NFTs and shitcoins, she seems to lack a certain amount of self awareness and released the video even after seeing the final cut.
Dan Peña
Dan Peña is famous for his no-nonsense, tough love business and investing advice, and boy, does this guy hate bitcoin. It's sad, because he obviously has no idea what's going on when he claims it's a Russian conspiracy and that the founder will suddenly appear one day and the price will go to zero in a millisecond.
His manner of speaking is pretty funny though, just outright saying that, "99.999% of people that own bitcoin are morons. Retarded. Imbeciles."
His famous line is, "Bitcoin is going to FUCKING ZERO". Ok buddy. We'll see about that. This guy is definitely NGMI.
Frequently Asked Questions
What Does WAGMI Mean?
WAGMI (Wagmi) is the opposite of NGMI, which is "we are gonna make it", and is used exactly as it sounds. It signals a good vibe to your group who is experiencing something positive. If the price of bitcoin is going up after a long bear marketing, then we are gonna make it bro.