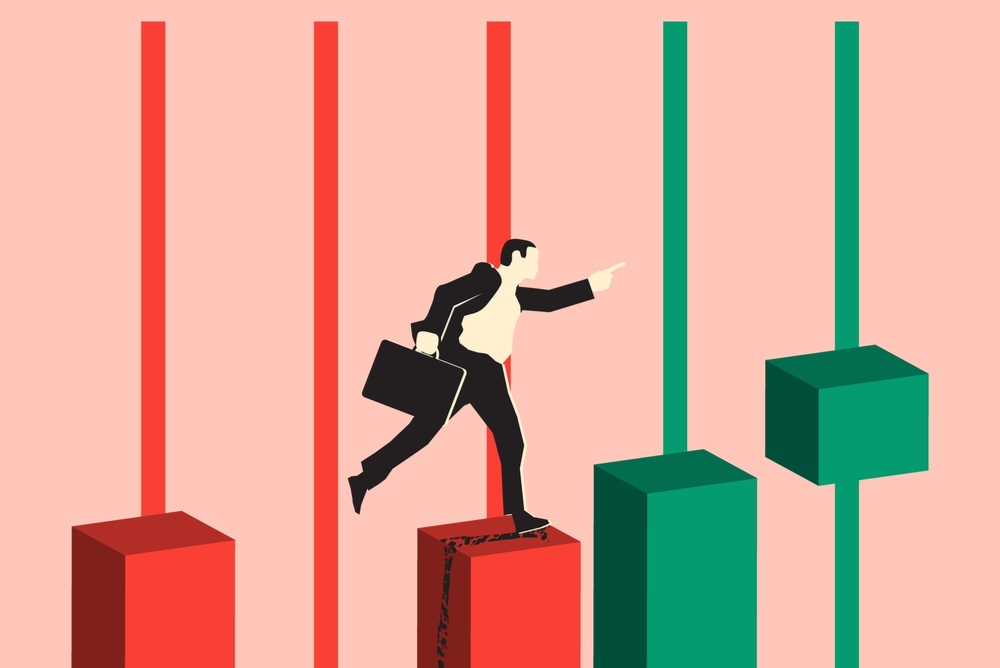 OMG you just checked the bitcoin price and it's up. Way up. But why did the bitcoin price jump? Honestly, it might be nothing at all other than traders being degenerates and FOMOing into a green candle trying to make a couple of hundred bucks.
To be honest, there are not usually a lot of reasons for bitcoin's day-to-day price movements to the upside. At least, no real correlation as I see it. I follow the news and check the price every day, and unless it's some ridiculous thing like Elon Musk adding the bitcoin emoji to his bio, good news goes relatively unnoticed.
Bad news? Now that can certainly tank the price, even if it's fake news. Good news, however, doesn't always correlate to a price pump. Why?
Personally, I think part of the reason is that there's always good news happening in the Bitcoin ecosystem. Bitcoiners are used to it, and normies don't understand it, so it doesn't affect the price. Bad news, on the other hand, makes a great normie clickbait headline, and people panic sell.
That's my working theory. Who knows? It's just a guess and just my own anecdotal experience.
Once the bitcoin price gets moving in the right direction though, watch out. Historically, there are a few main reasons that get the Number Go Up engine firing on all cylinders.
3 Common Reasons For A Bitcoin Price Jump
1. Bull Run FOMO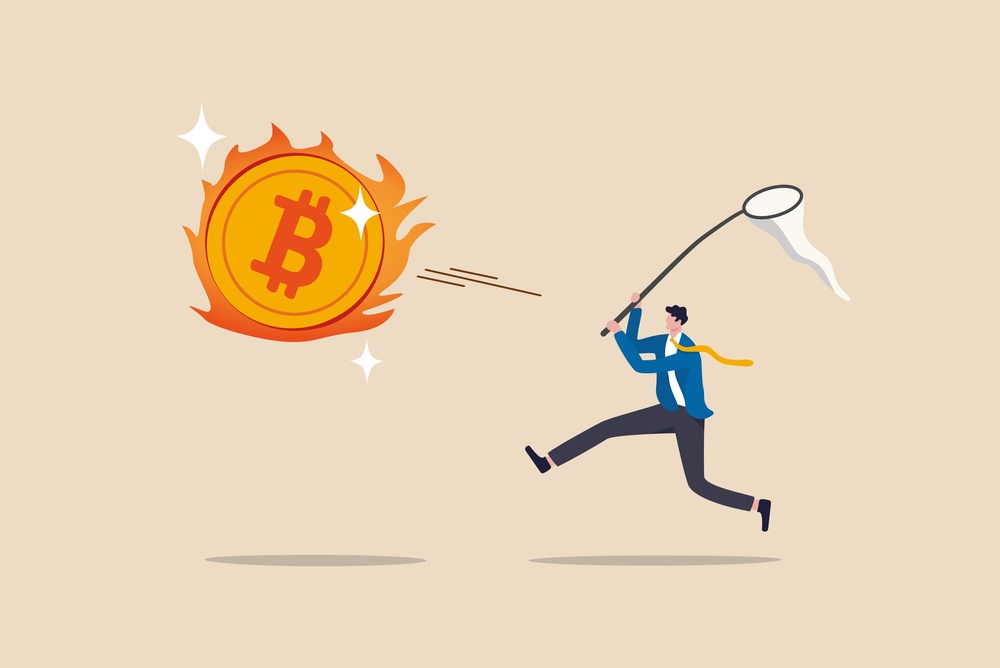 When the bull run is moving, it's hard to stop. Having been through the 2017 bull run and more recently, the 2021 bull run, the FOMO during those periods is unreal, for myself included.
Speaking for myself, I think the prevailing feeling from those times is basically, I have to get as much money possible into bitcoin before this thing really takes off… and that's what people do.
With everyone piling into the market at the same time, the market trends up and to the right, then a magical trend line is crossed, and traders start to pile in. They don't care about bitcoin per se, just the trading activity and profit taking.
As the price goes up 10%…12%…15%, now normies are catching FOMO, and they start buying. Why not buy a little, participate, and make some easy money by tapping buttons on their phone?
Is there an exact reason for how a bull run gets triggered? In my experience, no. Having followed bitcoin news for about 4-5 years now, it seems there's always something to be bullish going on in the background, so it's rare to see a specific trigger.
To speculate a bit, it feels like normies and haters disappear during the bear markets, so bitcoiners collectively stack, slowly driving the price up, then traders and retail pile in causing the parabolic blow off tops. Of course, a crash ensues, then nocoiners take their victory laps, and the process repeats, with bitcoiners continually stacking through the next bear market.
Each new cycle creates a broader base of bitcoin adoption by individuals who get the bitcoin narrative and start a new baseline of hodling. As tools, optionality, and functionality get better, it broadens the spectrum of who can become a hodler, and the "bottom price" continues to trend up and to the right, as yesterday's top becomes tomorrow's bottom.
2. Breaking Past Previous Highs
Maybe the most predictable catalyst for massive movements is when the price moves strongly above a previous top, paving the way for uncharted territory and new all-time highs. The move is not usually immediate, but in terms of bitcoin's history, is still relatively fast.
The first real bull run in bitcoin was from less than $1 up to $29 in 2011. It wasn't until the end of February 2013 that the price returned to its previous highs. By April 9, 2013 – just 5 weeks later – bitcoin made a new all-time high of over $200 per coin.
Shortly after, the price bubble popped, but actually recovered later in the year. In early November of the same year, the price blew past the previous high of the low $200s, and by the end of the month was worth more than $1,100 per coin.
Again, the bubble popped, a bear market ensued, and it wasn't until 2017 that the price had fully recovered to the previous high. As usual, the climb back up to the peak was much slower the second time around, taking about 4 years to do what had previously taken 1 month.
Once the price passed that previous $1,100 watermark in March 2017, it was just 10 months later, December 2017, that we peaked at the famous $20,000 per bitcoin.
Crash. Bear Market. Slow Recovery. Pass previous highs. Same story. Within a year of crossing over the previous high of $20k we were at $60,000.
Video: Bitcoin Price Going Up During The 2020 Bull Market
Before you start to read too much into the patterns, there are plenty of people looking at charts all day who are trying to make sense of bitcoin's movements and getting rekt doing so. There have been times before where the price peeps above the previous high, then gets shot back down. There have been times where we pass the high, and no blow off top comes, such as in 2021 when we blew past the previous high of $63k, to reach a whopping 10% higher and top out at $69,000.
Everyone expected the price to surpass $100k due to this phenomenon where there are usually parabolic runs after passing previous sell walls, but those who bet on something like that happening this time around were very disappointed.
There are always exceptions to the rule, and passing a previous all-time high is not a guaranteed parabolic price jump. It's just a pattern that has played out many times before and could continue to happen in the future.
3. Liquidated Shorts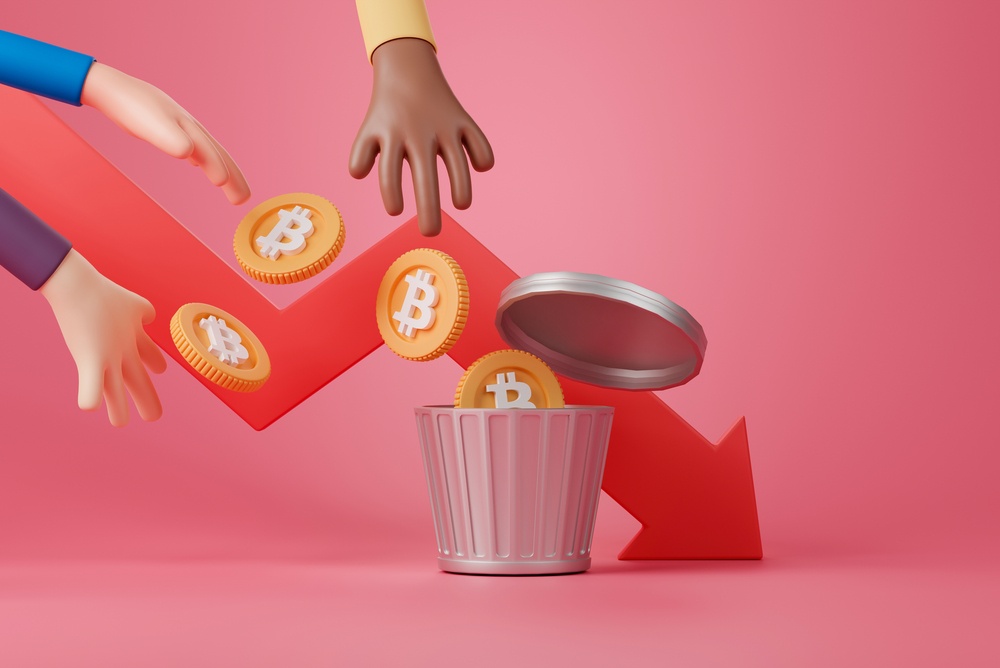 No, liquidated shorts isn't what happens after late night Taco Bell. It's what happens when you have a short position in bitcoin, but the price goes up. In order to hedge your losses, you buy spot bitcoin as the price continues to move up. If there are a bunch of people shorting bitcoin at the same time, then they all have to simultaneously buy bitcoin to cover make up for their losses, and it can have a cascading effect.
This is typically what happens when we have these insane days where the price goes up 25% in a single day and doubles over the course of a week. It's not just FOMO, though that does tend to kick in at some point and start a broader market bull run. What's going on here is that traders are basically forced to buy bitcoin to make up for catastrophic losses.
Why Did The Price Jump On [This Date]?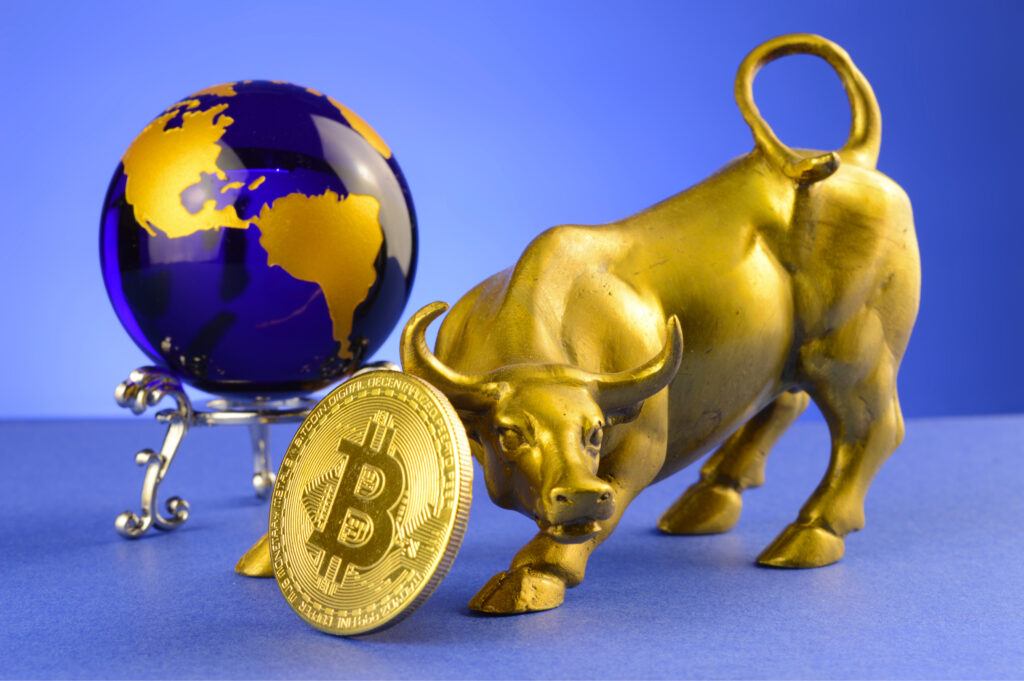 Any move to the upside which is 10% or less is basically not even worth considering as a "price jump" of any significance. A 10% move typically gives no cause for further investigation. In fact, for the time being, the bitcoin price is heavily correlated with tech stocks, so any small or medium movement to the upside usually coincides with intraday stock price increases, which are usually related to macroeconomic news, including what's going on at The Fed, jobs & unemployment reports, inflation statistics, and those type of things.
The dates below are not precise dates. Instead, they are a range of time in which bitcoin had particularly large price movements to the upside. What's interesting to me is that in contrast to price dumps, it seems harder to pinpoint an exact day and an exact reason for the price jumps. I've described the surrounding news events as best I can to give you an idea of what was going on at that time and will continue to document moving forward.
[4/9/11 – 6/9/11]
Bitcoin was on a tear from April to June of 2011 with no real news other than bitcoin trading becoming more popular and more exchanges opening up, allowing for more liquidity to enter the system. The price ran up from less than $1 to more than $10 during this time period.
Then, on 6/1/11 Gawker published an article about the Silk Road, and the price tripled again to more than $30.
The entire price run from bottom to top was about 3,980%, which is astronomical, and just plain unbelievable. Before you get too jealous though, consider that you probably would have sold after 200% or even 500% gains. Very few people at that time understood the implications of a hard, digital money and actually believed it could work.
[6/10/12 – 8/16/12]
Seemingly no news during this period. Just traders being traders, I guess. The price pumped from $5 to $13 over two months.
[3/18/13 – 4/9/13]
Again, nothing really going on here. The only bit of news is financial problems in Southern Europe, so perhaps people were speculating that another financial crisis was on the horizon, but other than that it's hard to see any reason for this 343% gain.
[11/3/13 – 11/29/13]
On a recent episode of Rabbit Hole Recap, they discussed that this price pump was possibly the result of problems at Mt. Gox. Rumors were swirling that Mt. Gox was insolvent, so people began to withdraw funds. As withdrawal requests escalated, they began to struggle to meet dollar denominated demands because they were insolvent at the time.
However, because it was still possible to withdraw bitcoin, people began converting their funds into bitcoin and attempting to take them off the exchange. This caused a flurry of buying activity, driving up the price. On top of all this, it's speculated that the owner of Gox at the time was using a trading bot to try to make up for missing bitcoins on the exchanges balance sheet.
In total, bitcoin experienced a 426% price increase, peaking at $1,200.
Ultimately, all of this trading activity crashed the Gox website, shaking confidence in the market, and beginning the selloff before a 3-year bear market.
[7/17/17 – 11/05/17]
Who really knows when the start of a bull run begins? The price of bitcoin bottomed at around $200 during the 2015 bear market, but had been slowly grinding up until about $2,000 in 2017, when it first caught my attention. There were both positive and negative news events over those years, with many exchange hacks, the legalizing and banning of bitcoin in various countries, and bitcoin generally becoming more accessible to the average person.
The main thing happening in mid-2017 was the culmination of the debate over whether or not bitcoin should fork to have bigger blocks. Not only was the Bitcoin Cash fork on the horizon, but Bitcoin Gold also forked off during this period, so people were buying bitcoin in order to dump the free coins from the forks (there were several more).
Between July and November of 2017, the price of bitcoin more than tripled, from $2,000 to $7,000
[12/6/17 – 12/9/17]
This was pretty much the peak of the 2017 bull market. Bitcoin crossed the $10,000 mark for the first time in the last days of November, and the biggest price jump of 40% happened over a 3-day period, with the price peaking at about $20,000 USD per coin.
Boy, that bitcoin I bought at $18,000 USD was hard to hodl during the 2018 bear market when we bottomed around $3,500.
[1/3/18 – 1/7/18]
The market had already peaked and we were on our way down the steep slope of bear market territory, but people were still holding onto hope that the bull run would resume. The market rallied from $13,000 to $17,000, for a 22% price jump on news that Peter Theil was accumulating large amounts of bitcoin.
However, the news wasn't enough to sustain market euphoria, and we continued to dump shortly afterward.
[3/16/20 – 3/24/20]
It wasn't until 2020 that the market seemed like it was going to start recovering as we surpassed $10,000 and were trending upward. Then COVID panic set in, and the March 2020 liquidity crisis sent all markets into a tailspin.
Immediately following the crash, the FED announced infinite QE and bitcoin jumped 34% from $5,000 to almost $7,000. With all the cheap money floating around, bitcoin continued to slowly climb up to $40,000 USD per coin over the next few months.
[7/25/20 – 2/72/21]
There was a 14% jump in July 2021 on the news that banks in the US were allowed to offer bitcoin custody services. This was a sign of laying the groundwork for broader bitcoin adoption and speculation that more news on the regulation front was on the horizon.
[01/29/21]
A year of Twitter drama and celebrity simping started on January 29, 2021 when Elon Musk added #bitcoin to his Twitter bio. Bitcoin jumped 20%. Soon after, Tesla added bitcoin to their balance sheet, and everyone expected a wave of corporate bitcoin adoption.
Then we all realized that Elon doesn't really understand how bitcoin works as he continued to shill Dogecoin because it was "fun". We peaked at $63k, then started to dump as Elon started spouting nonsense about environment issues and block times.
[9/28/21 – 10/20/21]
After the Elon FUD, we bottomed at 30k, then scorched back up $69k, with a 60% jump happening in October on no significant news. Twitter enabled tips and a Satoshi statue was revealed in Hungary, but that was about it.
More Jumps Incoming!
I'll continue to add updates as the price jumps, with news and context.
Does Good News Cause Price Jumps?
Though I've never really seen much where a specific news event triggers a specific price rally, I do think that collectively, there can be a series of news events that solidifies a bull run or contributes to bull market conditions.
A great example was when El Salvador announced that they were adopting bitcoin as legal tender in the country. Great news, right? This was the first sovereign nation to adopt bitcoin within its borders and could be a sign of imminent bitcoin adoption.
Well, the news broke in early June, when the price was $40k. In the following weeks, the price dumped to $30k. Why would the price sell off after good news? Who knows? However, by July we were setting new all time highs in the $60k+ range, just shortly after China supposedly banned all cryptocurrency transactions.
Then the first US bitcoin (futures) ETF launched, and we've been grinding downward ever since.
Does it make any sense? Nope.
Relief Rallies & Fake Pumps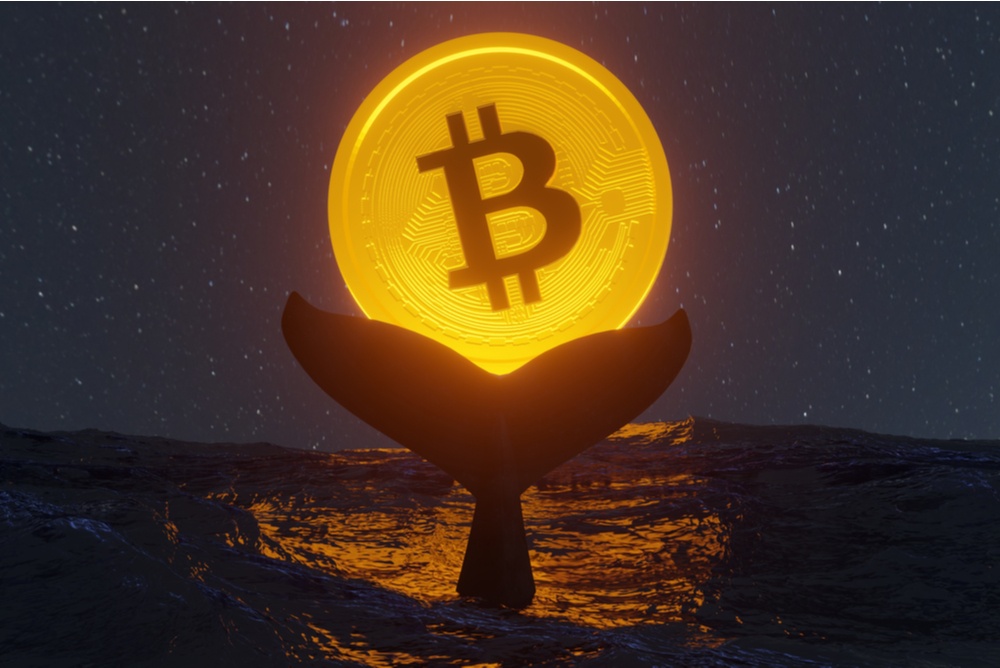 I think the main thing that rekt me in the past (getting me to dump more money into the market than I should have) is getting faked out by price pumps on the way down. The "return to normal" is a real phenomenon in the Gartner Hype Cycle, where the price peaks, then dumps, then you rally back up.
I'll tell you from experience, that many times the rally back up to the top is just a pit stop on the way down into deep bear territory. I've been in a situation too many times where there is a pump, roll back, then I put money in waiting for the price to resume its upward trend, and the bottom fails to hold.
It happened to me on the way down from $69k. We bottomed at $30k, the price went back up to $40k, and I was sure we were back in bull mode, so I bought a bunch of bitcoin. A few months later, here we sit at $20k.
Of course, it doesn't matter as long as you don't buy with leverage and don't buy with money you'll need in the next 5-10 years. Those sats are currently stacked in cold storage. It's just an example of how a jump in price doesn't always mean you're guaranteed to make money on a trade.
All Your Models Are Destroyed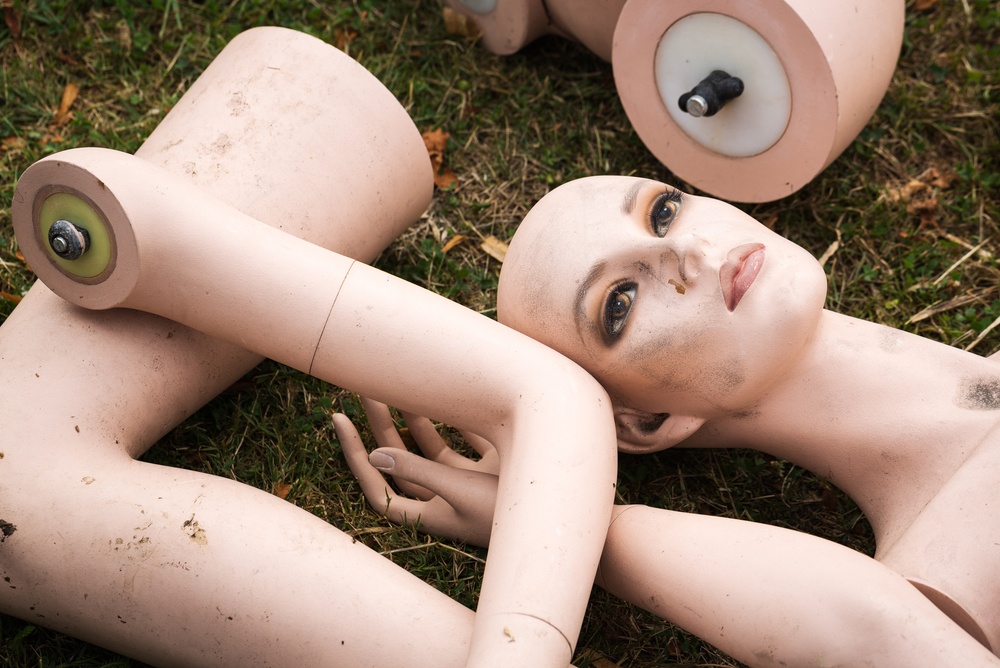 Bitcoin's price movements are simply unpredictable. There were many people, including myself, who bought into various types of charts and models that claim things about bitcoin's price movements, and pretty much all of them have been proven wrong.
In 2020 and 2021, it was the Stock-to-Flow model that predicted a $100k+ bitcoin price by the end of the year. Well, that didn't pan out.
For quite a long time, it had been standard advice that the price of bitcoin never falls below its 200-week moving average. Just this week we saw that model invalidated too.
We've seen a lot of other price predictions and valuation models come and go, but it's simply impossible to predict bitcoin's price because we don't know what the demand will be like in the future. The supply of bitcoin is known – the demand is not known.
The main thing that makes the price of bitcoin jump is a sudden increase in demand. Since you can't make more bitcoin to meet fluctuations in demand, a spike in demand leads to a spike in price. If hardcore bitcoiners refuse to sell their coins at any price, supply is restricted even further than the limited issuance of bitcoin, and the price is sustained.
Or, at least that's how I see it happening. WTF do I know?
Anyway, the point is that you can't count on the price jumping in relationship to any kind of signals, charts, or models because you can't predict people's behavior. For every time that a situation played out in the past, the next time that exact situation appears, it's against a backdrop of different conditions.
Final Thoughts
As an average retail investor, it's pretty much impossible to predict when the price of bitcoin is going to jump, drop, or crab walk for an extended period of time.
Rather than try to guess which news events or which technical indicators are going to psychologically or technically move the market to the upside, it's much more chill to just stack sats into cold storage and ride the waves up or down as they come. With a long term time horizon (low time preference), short term market movements are less euphoric and less catastrophic and I can worry much less about how much or why price movements are happening.
Frequently Asked Questions
Why Is Bitcoin Going Up Today?
The price of bitcoin may go up or down for a variety of reasons, including news events or action in the futures markets, or the time of year where people extra cash to put into savings. Sometimes the price of bitcoin goes up for no reason other than there are more buyers than sellers for the day.
How Much Was 1 Bitcoin Worth When It Started?
When bitcoin started, it was worth $0.00. Yes, at it's launch date, bitcoin had no price since it was never bought, sold, or exchanged. It was simply a digital token representing the idea that you had "mined" bitcoin using computer's electricity. The first ever bitcoin transaction for two pizzas would mark the first bitcoin price at $0.0041 per bitcoin, and the first ever exchange rate for bitcoin. The first ever official exchange rate for bitcoin to USD was on the New Liberty Standard for $0.00764. The first ever dedicated bitcoin exchange Mt. Gox traded its first bitcoin at $0.04951.
Is It The Right Time To Buy Bitcoin?
Whether or not it's the right time to buy bitcoin will depend on your investment goals. If you understand the benefits of bitcoin and have extra cash to invest, considering that it's impossible to predict the price of bitcoin over any period of time, any day can be a good time to buy bitcoin.
What Is The Bitcoin Prediction For The Week?
There is no way to accurately predict the price of bitcoin on a weekly basis, and there are many conflicting predictions about where the short term price will move, even among "experts" drawing lines on charts.
Why Does The Price Of Bitcoin Keep Going Up?
When measured on a long enough timeline, the price of bitcoin keeps going up because the supply of available coins keeps dropping as demand for coins keeps increasing. The supply limit of 21 million bitcoin, combined with increasing awareness of the benefits of bitcoin and accessibility to buy bitcoin means that the cost of acquiring bitcoin keeps going up.