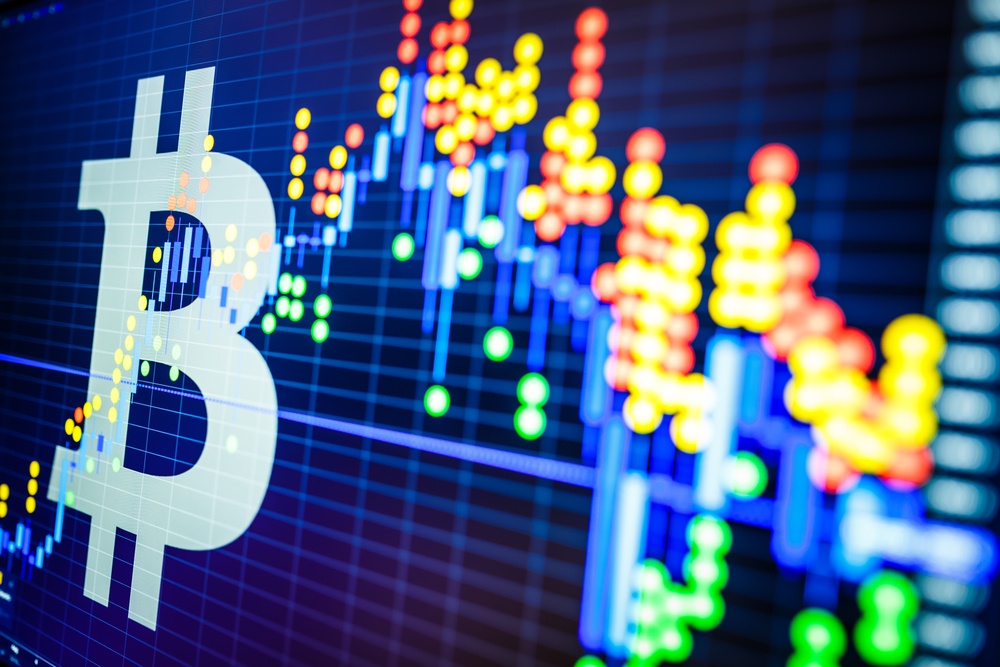 Let's get one thing clear from the beginning. Even though you can buy bitcoin stocks to get price exposure, bitcoin stocks are not bitcoin.
Furthermore, bitcoin is not a company. There is no CEO of bitcoin. There are no earnings calls. There is no roadmap. You cannot buy "shares" of bitcoin for in exchange for a vote on the network.
Bitcoin is something completely different. Bitcoin is a digital asset operating outside of the legacy financial system. It's a commodity AND a currency. It is a tool for financial freedom.
There are a lot of ways to describe bitcoin, but it's definitely not a stock.
However, there are some equities that people refer to as bitcoin stocks which can get you bitcoin exposure in various ways. Not only is there more than one type of bitcoin stock, but the type of stocks and the number of stocks in each category is growing rapidly.
Actually, bitcoiners often say, "Every company will eventually become a bitcoin company", so I expect your options to get bitcoin exposure to continue to grow. (The saying basically means that if your company doesn't own bitcoin, you'll be less competitive financially and will eventually go out of business. Or maybe it's because bitcoin will be so ubiquitous that everyone will own and transact in bitcoin. Take your pick!)
Bitcoin Stocks And Their Type of Bitcoin Exposure
I'll make some very basic-level commentary on the stock categories below, but please do your own research. I am not a professional investor, and although I own some shares in some of the companies (listed above in the introductory paragraphs), any comments below are not meant to encourage you to buy or not buy any particular company.
Bitcoin Miner Stocks
Bitcoin miners are a popular way to get exposure to bitcoin because not only are they an integral part of the bitcoin network, and will benefit directly from the rise of bitcoin adoption. Plus, many of them hold bitcoin on their balance sheet. This means that as the price of bitcoin rises, so does the value of their company. In fact, some mining companies are leveraging cheap debt to finance company operations while holding ALL (or as many as possible) of the bitcoin they mine!
Bitcoin miners have tended to even outperform bitcoin's returns in some years, but of course, it's a double edged sword, and they may suffer heavier losses during market downturns as well.
Miners are interesting to look at because each company has taken a slightly different tack when it comes to mining bitcoin. Energy sources differ, ranging from natural gas to hydropower. Locations differ as well, with some choosing a niche area with favorable bitcoin laws like Texas, while others may diversify into a variety of global jurisdictions as a hedge against any local policies which could negatively affect mining operations.
Riot ($RIOT)
Marathon ($MARA)
Bitfarms ($BITF)
Hut8 ($HUT)
Fortress ($FORT.V)
Cleanspark ($CLSK)
Sphere 3D ($ANY)
Greenidge Generation ($GREE)
Stronghold ($SDIG)
Cipher ($CIFR)
Iris Energy Limited ($IREN)
Valkyrie Bitcoin Miners ETF ($WGMI)
Core Scientific ($CORZ)
Canaan ($CAN)
Bit Digital ($BTBT)
Hive Blockchain ($HIVE)
BIT Mining (BTCM)
If you can't figure out which specific miner to hold in your portfolio, you may want to check out the newly approved Bitcoin Miners ETF from Valkyrie with the ticker $WGMI. You can check out the fund holdings to find more bitcoin mining related stocks ideas.
Companies With Bitcoin On Their Balance Sheet
These are companies that hold bitcoin on their balance sheet, but their company is not related to bitcoin, and they don't perform any operations related to bitcoin. They just hold bitcoin, the asset.
With these companies, you should obviously take a look at what they actually do, and make a decision whether or not to buy them based on traditional metrics like P/E, EPS, products they sell, and potential for future performance in their respective markets.
Though there are lots of private companies which currently hold bitcoin on their balance sheet, the number of public companies is still pretty small, and I happen to be familiar with both of them. The interesting thing is that MicroStrategy's stock price is very sensitive to bitcoin price movements, its price will move up and down based on the bitcoin price. Tesla, however, does not do that. Maybe that's due to the size of the bitcoin allocation compared to the size of the company. I just thought it was interesting that buying a company with bitcoin on their balance sheet doesn't necessarily get you exposure to bitcoin price action.
Tesla ($TSLA)
MicroStrategy ($MSTR)
US-Based Bitcoin ETFs
In 2021, we saw the very first "bitcoin ETF" approved and listed, and it was extremely popular from the first day of its launch, becoming one of the most popular ETFs to ever launch in the US. Immediately after, we saw a second ETF launch, and there are more waiting to be approved.
Unfortunately, both of these ETFs were "futures" ETFs, meaning they do not actually hold any bitcoin. It's basically a financialized product, where people make bets on the future price of bitcoin and everything is settled in US dollars. There's lots of speculation as to why a futures ETF was approved before a spot ETF, which would require purchasing and holding real bitcoin, but it seems that approval for that type of ETF is on the way as well.
Proshares Bitcoin Strategy ETF ($BITO)
Valkyrie Bitcoin Strategy ETF ($BTF)
VanEck Bitcoin Strategy ETF ($XBTF)
Teucrium Bitcoin Fund (Coming Soon!)
Recommended Listen
"Pending" US Spot Bitcoin ETFs
There is some debate here, but in general, bitcoiner's would like to see a spot ETF rather than a futures ETF because it would require that the entity buy and hold bitcoin. Spot ETFs are not here yet, but Grayscale is currently able to be traded as a unique type of company, and they have filed the application to change their bitcoin trust into a spot ETF. Considering that the futures ETF was approved, we may actually see the first US bitcoin spot ETF approved relatively soon.
Canadian Bitcoin ETFs
Purpose Bitcoin ETF ($BTCC)
Evolve Bitcoin ETF ($EBIT)
CI Galaxy Bitcoin ETF ($BTCX)
3iQ CoinShares Bitcoin ETF ($BTCQ)
European Bitcoin ETFs
Jacobi Bitcoin ETF ($BCOIN)
Bitcoin Trading Platforms
Buying and selling bitcoin isn't free (yet), and these companies are making money from trading fees. For the companies below, they do more than just trading bitcoin, namely various types of financial services, including allowing the transfer of fiat currencies like USD, holding and storing bitcoin in cold storage, paycheck deposits, or traditional stock trading.
Paypal ($PYPL)
Robinhood ($HOOD)
Coinbase ($COIN)
Square ($SQ)
Banks & Bitcoin
At the same time that you have bitcoin companies starting to offer financial services, you have traditional banks and financial institutions starting to offer bitcoin services. This is a catch-all category, so the relationship to bitcoin companies listed here varies a lot. Companies listed here may facilitate bitcoin-to-fiat transactions, bitcoin custody, or bitcoin spending services.
Silverate ($SI)
Fidelity ($FNF)
Mastercard ($MA)
Bitcoin Hardware
There are even a couple companies that manufacture hardware bitcoin miners use. The advantage here is that these companies don't just create mining hardware, but they make all types of computing hardware. In this way, you can get exposure to bitcoin bull markets in a roundabout way, but still have downside protection during bear markets since people will still be using computers for other things, like video games.
Intel ($INTC)
Nvidia ($NVDA)
Advanced Micro Devices ($AMD)
Why would you buy a bitcoin stock?
One potential reason is to treat bitcoin like Warren Buffet treats gold. Warren Buffet doesn't own any gold, but he owns gold miners. He doesn't like gold because it doesn't do anything – it's just a shiny rock. He likes gold miners though, because they actually generate cash flows. In this way, you may want to own companies that generate revenue instead of owning BTC the commodity.
Bitcoin mining stocks like Riot Blockchain ($RIOT) or ($BITF) would play exactly that same role.
Another potential reason is that you simply don't understand bitcoin and refuse to understand it, but want to participate in the digital money trend at the periphery. Stocks that could get you exposure to this type of activity would be Square ($SQ) or Coinbase ($COIN), since they allow users to trade bitcoin for a fee. Square also provides other financial services, including paycheck deposits and app-based money transfers, while Coinbase has a very popular and trusted bitcoin custody service, and is starting to get into bitcoin-backed dollar denominated loans.
Probably the most common reason to own bitcoin stocks is that you can easily own them in a tax-advantaged account like a post-tax Roth IRA, meaning you can get some insane money growth over the next decade, then not pay taxes on your capital gains. Any stock available in your traditional brokerage account could play this role, so take your pick of the bitcoin mining stocks I've listed below!
Do I Own Any Bitcoin Stocks?
Personally, I do own a few bitcoin stocks. I own some $RIOT, $BITF, and $MSTR. However, my ownership of these companies is dwarfed by my bitcoin exposure, because I know that nothing is better than owning the real bitcoin. I have exposure to these bitcoin stocks, as well as one or two other non-bitcoin stocks in a tax-advantaged retirement account. I COULD liquidate these and buy more bitcoin, as some bitcoiners have done, but that's a little much to for me.
I like the idea of being able to take some tax-free profits after a couple of decades, and I think the best way to grow that money is with exposure to bitcoin. I don't have any deep insight into the reasons I picked these particular companies. Grayscale holds real bitcoin, so that is my #1 position. BitFarms mines bitcoin only (no other altcoins) and Riot Blockchain is an American miner that holds only bitcoin on their balance sheet, and is investing heavily in Texas mining infrastructure, including immersion-cooled mining.
My MicroStrategy holding is just a YOLO position because I'm a fan of Michael Saylor and how he speaks about bitcoin.
So, as you can see, no real deep insights here. I don't see a ton of reasons to hold bitcoin stocks other than the potential for tax-free withdrawals in the future (even that is a gamble, given the current state of politics). I would never hold these stocks in a regular brokerage account when I can just buy the bitcoin and hold my own private keys. I don't want to be a stock trader!
Should You Buy Bitcoin Stocks Or Bitcoin?
Honestly, I think everyone should directly own bitcoin instead of stocks UNLESS, you have the ability to, and will actually do the proper research into the companies you invest in. There's no need to get cute and buy a bunch of bitcoin stocks because you think they'll perform well if bitcoin price rises. Just buy bitcoin instead.
However, it completely makes sense that if bitcoin is the future of money, then the companies smart enough to be early to party and run their companies well, will stand to benefit the most. I think there are currently, and will be in the future, lots of opportunities in the stock market to outperform bitcoin's price.
The question is – can you find these companies and buy them at the right time? Can the company you pick execute their plan and survive their industry AND survive the bitcoin bear markets? The difficulty of investing in any type of stocks, not just bitcoin stocks, exemplifies one of the biggest reasons I like bitcoin.
Further Education
Frequently Asked Questions
What Is The Best Bitcoin Stock
There is no best bitcoin stock, as success and profitable stock investing relies on subjective valuations and future predictions. Though many publicly listed companies own bitcoin, choosing the best bitcoin stock isn't an easy task. Every industry is different and each company should be judged on their own merits. Stock investing is complicated, and the market can behave irrationally.
What Is The Minimum Amount To Invest In Bitcoin?
The minimum amount you can invest in bitcoin is just a few dollars. You can buy any amount of bitcoin on popular bitcoin-only exchanges or bitcoin apps available in your smartphone app marketplace. Many people place daily automatic buys of a few dollars per day.
How Do You Cash Out Bitcoin?
You can cash out bitcoin at any bitcoin exchange or smartphone app that supports buying and selling bitcoin, along with cash or bitcoin deposits and withdrawals. Simply send your bitcoin to the exchange or app, wait for the bitcoin to confirm, click "sell", and then follow the instructions to withdraw you cash to a bank account. If you are selling bitcoin stocks, it would be difficult to self-custody or send your stocks to and from various exchanges, so the most likely easiest way to sell will be directly on the exchange you bought them.
Which Stock Owns The Most Bitcoin?
The stock that owns the most bitcoin is currently Microstrategy, which currently owns about 140,000 bitcoin. The current largest publicly traded bitcoin holder however, is Grayscale, which owns about 650,000 bitcoin. However, Grayscale is not a company issuing equity, but a trust with shares being traded on the secondary market.