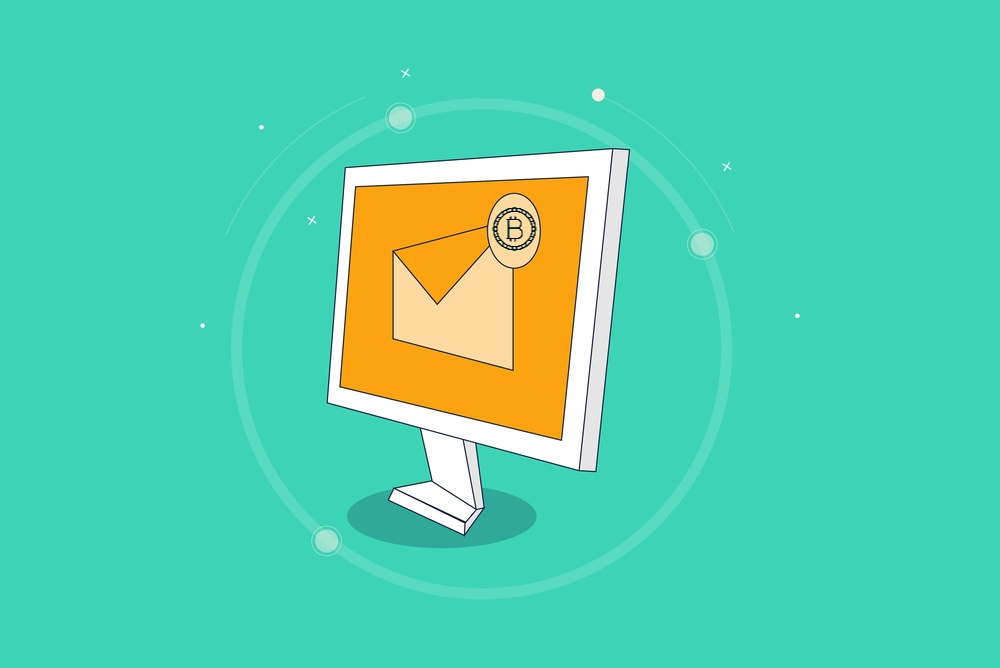 Substack is a new way to consume news and read blogs, and I'm a huge fan of it. I'm subscribed to at least ten different bitcoin substacks and newsletters, which means I get bitcoin news along with interesting, insightful commentary delivered to my inbox weekly.
Rather than visiting websites to read centralized, trusted sources, you can curate a customized news feed of independent voices delivered to your inbox. I think it's clear that these days, massive entities like the New York Times or Wall Street Journal are simply wrong about a lot of things and/or even pushing a specific narrative they deem to be "correct" rather than just reporting the news. Sources that are purported to be "the best of the best" simply aren't doing their job, so it's upon the individual to make sense of the world by reading a variety of sources.
Subscribing to a couple of high quality substacks from individuals you trust or share a common worldview with can help you do that.
With Bitcoin stuff, this is even more important to find some good bitcoin substacks. It's very clear that there are many smart people who simply don't get bitcoin. Even if we are generous and say that they understand the basics of how bitcoin functions, they simply don't believe it can work. If you want to understand bitcoin and keep up with bitcoin news, relying on legacy media institutions just isn't going to cut it.
Below, I've listed my favorite bitcoin substacks and newsletters related to bitcoin. My favorites are the ones that are focused on the technical developments in bitcoin and on bitcoin itself. I like to learn about how bitcoin works and what people are building on it. There are a good number of "bitcoin and macro" newsletters here as well. These can be useful for understanding how bitcoin fits into our world as it is, and how this may change in the future.
Having a steady stream of bitcoin news in your email inbox, on top of following Bitcoin YouTube channels and Bitcoin Podcasts means you're always plugged into what's happening in bitcoin. It's a great way to grow your knowledge about bitcoin the technology, bitcoin the network, bitcoin the money, and bitcoin the idea. Understanding bitcoin is a process that never ends, and these resources can help you on your journey!
Bitcoin Substacks & Newsletters Worth Subscribing To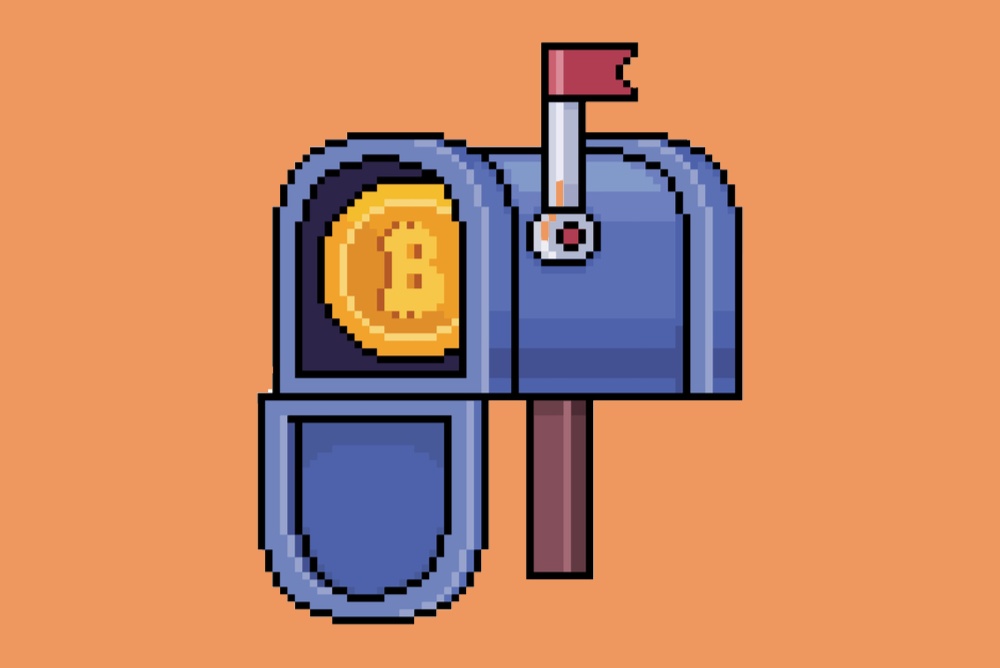 1. Bitcoin Tech Talk
My personal favorite substack is Jimmy Song's bitcoin substack, called Bitcoin Tech Talk. I think it's a perfect balance for a reader like me, who is interested in knowing about what's getting built on bitcoin, but not technical enough to understand the underlying code.
Jimmy's writing strikes the perfect balance of being informative about important news happening in bitcoin, while also actually having some personal style that makes it interesting to read.
The Bitcoin Tech Talk substack goes through weekly events happening in bitcoin, the top articles published about bitcoin-related topics, what Jimmy is doing in bitcoin (it's always a lot), and well as technical proposals and discussions related to the bitcoin protocol, second layer bitcoin, and bitcoin companies or organizations. He gives a brief summary of these things, then includes links to the sources with expanded information.
The newsletter also usually has weekly criticisms of the fiat system and its ramifications. You can see much of this work in his Bitcoin Magazine column Bitcoin Songsheet. If you enjoyed The Fiat Standard, then you'll enjoy this writing.
There's a free version available where he does send occasional free emails, which I think is once per month, but the main weekly substack is $50/month.
2. The Daily Bitcoiner
Another must-open substack for me is The Daily Bitcoiner (TD₿) from Cory Klippsten. He sends one interesting piece of bitcoin media every day (articles, videos, podcasts, etc.), both new and historical. I'm a fan of this substack because, as a class of 2017 bitcoiner, I'm I missed out on a lot of the great content created during the first 8 years of bitcoin's life. With TD₿ I know I have a constant stream of quality bitcoin content in my inbox daily, and there's a much higher chance I'll find something interesting and productive to read, rather than just scrolling Twitter for 140-character commentary.
I also like this substack because it's very low commitment and very high signal. What I mean is that the newsletter itself is very short, and even includes a TL;DR summary of 1-2 sentences at the top. In other words, I can read a summary of a summary and be done with it on days when I'm really busy.
I usually try to at least read the full text of the email, since Cory provides the basic breakdown of what the media is about and what it's trying to say, as well as his perspective on the topic. It takes just a minute or two to read, and it's a great daily dose of bitcoin education.
This is a totally free substack.
3. The Bitcoin Layer
If you are more into macroeconomic news and bitcoin's relationship to global money, then The Bitcoin Layer is one to subscribe to. Nik Bhatia has a talent for distilling complicated monetary concepts into really simple terms so that even someone with very little knowledge about these topics can understand them. While I know quite a bit about bitcoin, when people start talking about bond markets, yield curve control, and overnight repos, my head starts to spin. The Bitcoin Layer is serving as my introduction to these topics and I'm trying to keep up.
Personally, I like The Bitcoin Layer substack because it helps me get some insight into what bitcoin looks like in terms of global money. It's easy to just be a bitcoin cheerleader and live in a Bitcoin bubble, but the truth is that Bitcoin is now big enough that it's competing on a global market of money. I feel like TBL gives me some perspective in this regard.
In addition to multiple newsletters throughout the week, you'll also get a weekend summary of the content published throughout the week, which serves as a nice review.
There is a free and a paid version of the substack, but the schedule isn't clear to me. The paid version is only $10/month or $100/year. If you're on the free version, I think you get one free newsletter per week, and then if you pay, you get 2-4 throughout the week depending on what's going on in the markets. Nik is great about providing quality stuff to both the free and paid versions, so it's just about how much you want to read and how deep you want to get into topics.
If you're a fan of his book Layered Money, or if you enjoy the podcast Bitcoin Fundamentals from Preston Pysh of The Investors Podcast Network, then you'll really like this newsletter. Also, if you like technical analysis, I think The Bitcoin Layer has some nuanced, interesting insights, without being sensational, definitive, and clickbait-y.
4. TFTC & Marty's Bent
TFTC isn't a substack (it's Ghost.io), but it's a newsletter worth subscribing to. The TFTC newsletter is an eclectic mix of technical bitcoin news, global macro news, and freedom-related topics (do we even live in a free country?). It's hard to really define what exactly to expect from Marty, but that's the fun. It's basically Marty's opinion on bitcoin and global events, so it's cool to just listen to someone with an interesting opinion.
Some days you'll get a link to some obscure development happening on the lightning network, some days you'll get commentary on bond rates and sovereign currencies, and some days you'll get some hot takes about the FATF being demons and the WEF being pedos. Good stuff. Lots of fun.
Marty seems to be working on some brand transition stuff in the past couple months, so sometimes this newsletter is called Marty's Bent, sometimes Tales from the Crypt, and sometimes just TFTC. Regardless, it's worth getting his daily email in your inbox, and he's been sending them without fail for several years now, making it one of the longest running bitcoin newsletters out there.
You get a couple of emails per week for free, but to get every email is $50 per year.
5. Ecoinometrics
I'm not a huge reader of Ecoinometrics right now, but I used to be. This substack newsletter is full of beautiful charts that aggregate data about bitcoin, money, global assets, and market trends. If you are a visual person and love to look at graphs as a way to understand what's happening in bitcoin and markets, this is an excellent newsletter.
I think I stopped reading because it was just too many charts, and a lot of it was guesswork about where bitcoin was going in terms of price. These types of technical or on-chain analysis projections are wrong more often than they are right. Personally, I didn't really get a ton of useful information about bitcoin the money, or Bitcoin the protocol.
A LOT of work goes into these newsletters, it was just that the content wasn't something that I wanted to keep up with. Some people love this stuff though, so I figured I'd include it here.
For the free version, you get 1-2 emails per month, and for the paid version you get 2-3 emails per week for $150/year.
6. Bitcoin And Markets
Ansel Lindner is one of my favorite writers and podcasters in the space. His newsletter is called Bitcoin And Markets. Here's actually got a few different channels worth following, including his podcast, the newsletter which is called The Fundamentals Report, and his column and podcast at Bitcoin Magazine called Fed Watch.
I follow his podcast and newsletter religiously and attend his live sessions hosted in Telegram as often as possible. He really thinks outside the box in my opinion, or at least it's refreshing to hear someone who doesn't just follow the mainstream bitcoin narratives.
The Fundamentals Report includes summaries of events in bitcoin, crypto, and traditional markets, as well bitcoin price analysis and charts. Personally, I think the best bits of the newsletter are where he really ties everything together and gives his opinion on why things happened the way they did, and where he thinks they are going to go. Again, I appreciate his unique perspective on things.
The newsletter is free, but he does publish exclusive content for members for a $55/year membership fee. I'm not a paid subscriber and it was hard to see exactly what's offered to members. It looks like a little bit of additional content here and there, without a real schedule, but I could be wrong about that.
7. The Freedom Analects
The Freedom Analects is not specifically about bitcoin, but it is about money, economics, politics, and society, namely riffing on the idea of, "What is money?". Robert Breedlove has carved his own path in bitcoin philosophy, diving as deep as one can go beyond bitcoin the thing, and exploring Bitcoin, the concept.
You won't learn anything technical about how bitcoin works or even hear about bitcoin news in this substack, which makes it pretty unique here in my list. What you will learn is about money itself, which can help you see the bigger picture in which bitcoin fits into our world.
8. Bitcoin Magazine Pro
Bitcoin Magazine Pro is focused on documenting the financialization process of bitcoin and understanding bitcoin markets. Posts on this substack cover things like on-chain analytics to infer who's buying or selling bitcoin, breakdowns of what's happening in bitcoin and what that could signal about near-future price action, as well as macro and money events that could have an effect on bitcoin markets. It's not a trading newsletter per se, but if you were a bitcoin trader, this would be a pretty useful subscription.
I find it really interesting to understand what's happening in the market through this data driven approach. Dylan LeClair and Sam Rule do an awesome job of aggregating data and then breaking it down into simple analysis. They look at bitcoin against the backdrop of crypto and global markets, and have some interesting insights into market trends.
BMP delivers one email every day. Probably about 4 of 5 emails are for paid subscribers, which costs $25/month or $250/year, and you can also pay quarterly in bitcoin. There is a free option that surprisingly includes quite a few of their massive reports and other free content, so it's probably worth getting those even if you don't pay for the Premium option.
9. Think Bitcoin™
Think Bitcoin™ is a free weekly substack that summarizes financial and bitcoin news of the week and provides insight into what that could mean for bitcoin in a variety of contexts like price, adoption, and sentiment. Logan Bolinger does do a good job of organizing information and resources, then creating a compelling narrative.
Overall, I guess I'd say that Think Bitcoin™ is a newsletter designed to help you understand the big-picture of money, society, and bitcoin rather than just bitcoin itself.
10. LN Markets' Newsletter
LN Markets's Newsletter is a very good monthly update on bitcoin developments and bitcoin markets with an emphasis on the lightning network. Within the newsletter each week is a short written interview with interesting people building on bitcoin and lighting.
The second part of their substack newsletter contains updates about the LN Markets lightning trading platform, but it's not just a bulleted list of technical updates. They highlight new trading features they launch, interesting activity happening on their platform, and commentary about the bitcoin derivatives markets.
I don't do any trading and don't use LN Markets (it's not available in the USA), but it seems like a cool way to trade bitcoin. If that's your thing, then this is an important substack to follow. Even if you just want some lightning-focused content, then I think this could be a good one to have in your inbox.
11. Mining Memo
Compass Mining is not a favorite company among many bitcoiners because of the way they have handled multiple hiccups throughout the past couple years, including people not getting their hosted miners launched on time, or not being able to retrieve their machines from foreign governments. Despite them having large and obvious growing pains, their podcast and weekly newsletter are really quite good and are pretty much the only bitcoin mining-focused ones that I'm aware of.
Mining Memo is simply a weekly update of what's happening in the world of mining, including commentary on specific bitcoin mining company actions, bitcoin mining in general, the politics around energy and mining, and more. Bitcoin mining really is its own rabbit hole to go down, so I literally can't list everything they cover.
Despite the issues the company may be having, the quality content continues to flow, so this is another must-subscribe for me.
12. No Bullshit Bitcoin
No BS Bitcoin is more of a news curation service, rather than a newsletter, since they don't add commentary or opinion to the emails they send out. When you sign up for No Bullshit Bitcoin, you get just the straight facts of what's happening in bitcoin. They stay true to their name, delivering bullet point summaries with a link to the source. It's bitcoin news without bullshit like price charts, philosophy, or speculation on the global economy.
No Bullshit Bitcoin is a great source for bitcoin news if you don't want to be involved in the chaos of Bitcoin Twitter.
You can subscribe to a variety of news feeds based on your specific interest in bitcoin, including Breaking News, Project Updates and Releases, Research, Guides, and a Weekly Digest. At the very least, I recommend the weekly digest to stay informed, but I like to have access to breaking news and Project Updates for myself.
13. Once In A Species
Once-in-a-Species is the substack from Jesser Meyers, formerly known simply as @Croecus_BTC on Twitter. He absolutely hits it out of the park with this newsletter, focusing on the economic implications of bitcoin on society. His weekly newsletter breaks down macro events and how bitcoin fits into them, along with well-crafted visuals that make his analysis crystal clear. Meyers has a talent for breaking down complex topics into simple language, and makes use of beautiful, interesting graphs and charts that take you along for the ride.
Final Thoughts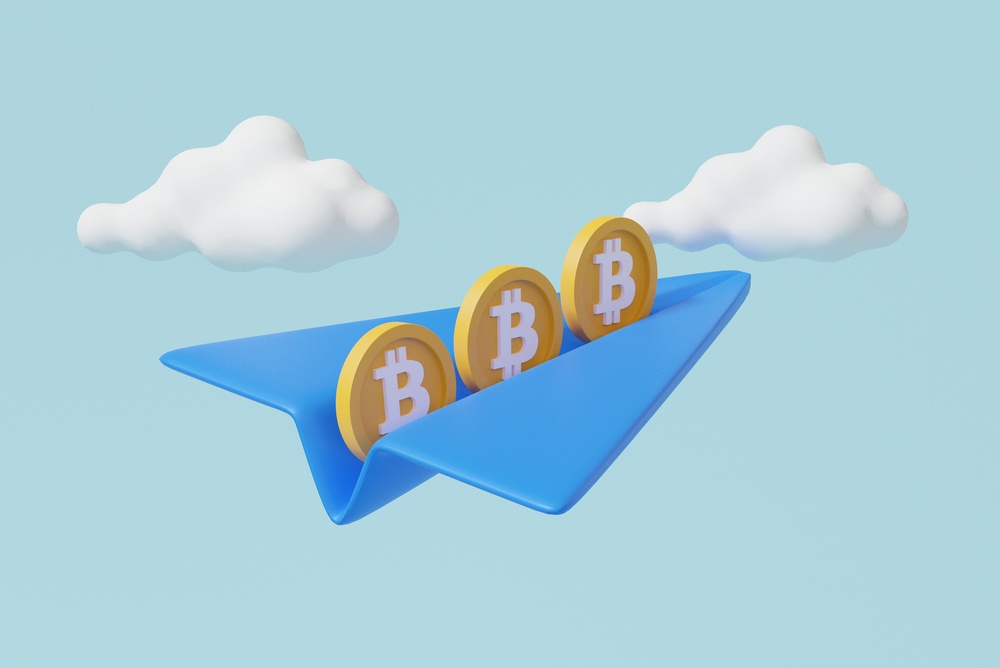 Subscribing to a few of these bitcoin substack newsletters is a very easy way to learn about how bitcoin works, what's happening in bitcoin news, and how bitcoin fits into our global economy. Just sign up and the content will appear in your inbox daily or weekly. You can pick and choose what you want to read, and learn more as you have time to do so.
Over a long enough time period, developing a habit of reading bitcoin content can deepen your bitcoin knowledge. With so many macro headwinds on the horizon, you should know what you own so you don't panic sell during a price dump.
I'm a huge fan of the paid email subscription model offered by substack because it means you get very high quality content for a very affordable price, and creators get paid for the value they deliver to your inbox. Plus, Substack offers bitcoin payments as an option!
Frequently Asked Questions
What Are The Best Bitcoin Social Media Sites?
Twitter is very popular with bitcoiners for discussing bitcoin news and events, while Nostr (Damus/iOS, Amethyst/Android) is growing in popularity for casual chatting about a variety of topics.
Who Are The Top Bitcoin Influencers?
Bitcoin influencers change every cycle, and influencers from previous cycles often go insane and tank their reputation, so I can't recommend any specific influencer to "trust". Do your own research, but ideally follow people in the bitcoin-only camp, since crypto influencers often have the incentive to shill shitcoins.
What Is The most Visited Bitcoin Website?
The most popular bitcoin website is Coindesk.com, but they cover a wide variety of cryptocurrencies. The most popular bitcoin-only website is bitcoinmagazine.com. Both are news organizations. There are a variety of other small bitcoin-only blogs out there, but many are not consistent with content, or very low traffic.
What Is The Best Newsletter For Bitcoin?
For industry and technical news, NoBS Bitcoin is the best newsletter. For economic news as it relates to bitcoin, Bitcoin and Markets and The Bitcoin Layer are my favorites.