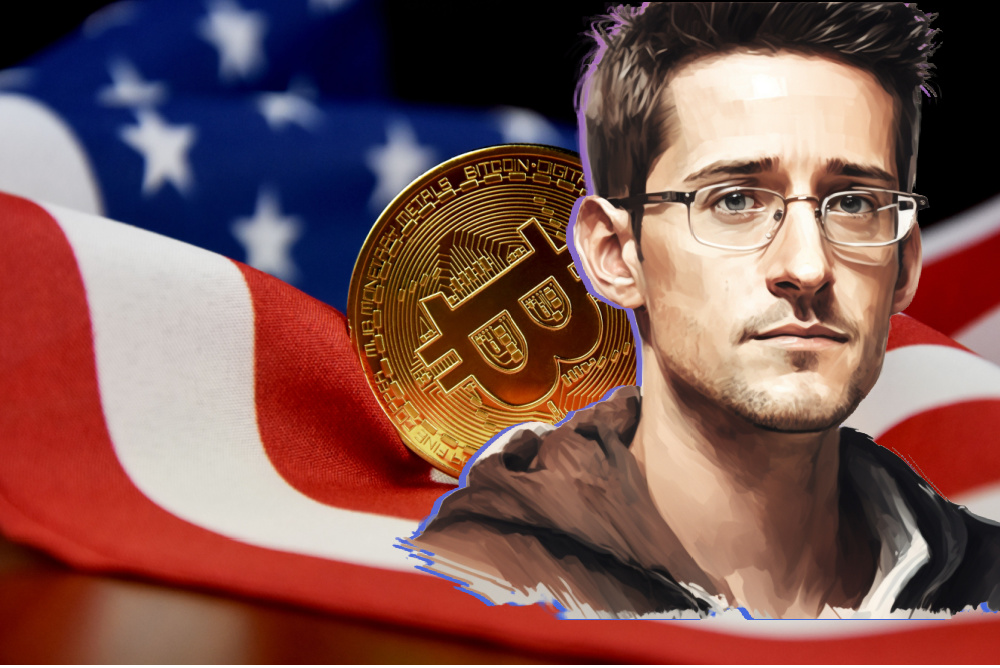 Edward Snowden is a man who understands the importance of privacy and digital freedom.
As the former CIA employee and NSA contractor turned whistleblower, he exposed the massive global surveillance programs run by the NSA and its international partners in 2013.
This act launched a worldwide debate on privacy, security, and government surveillance. After being branded a traitor by the United States under the Espionage Act, Snowden fled the US and ultimately found asylum in Russia, where he currently resides, having been granted citizenship.
Today, Snowden continues to advocate for privacy and digital freedom, endorsing technologies that empower users against government surveillance, such as Bitcoin – the world's first and most widely adopted decentralized peer-to-peer financial system.
As a very outspoken critic of governmental overreach, Snowden's endorsement of Bitcoin has been driven by its potential to provide a degree of financial privacy and autonomy – albeit with some downfalls that he believes need to be addressed.
What Does Edward Snowden Think About Bitcoin?
The Intersection of Privacy and Bitcoin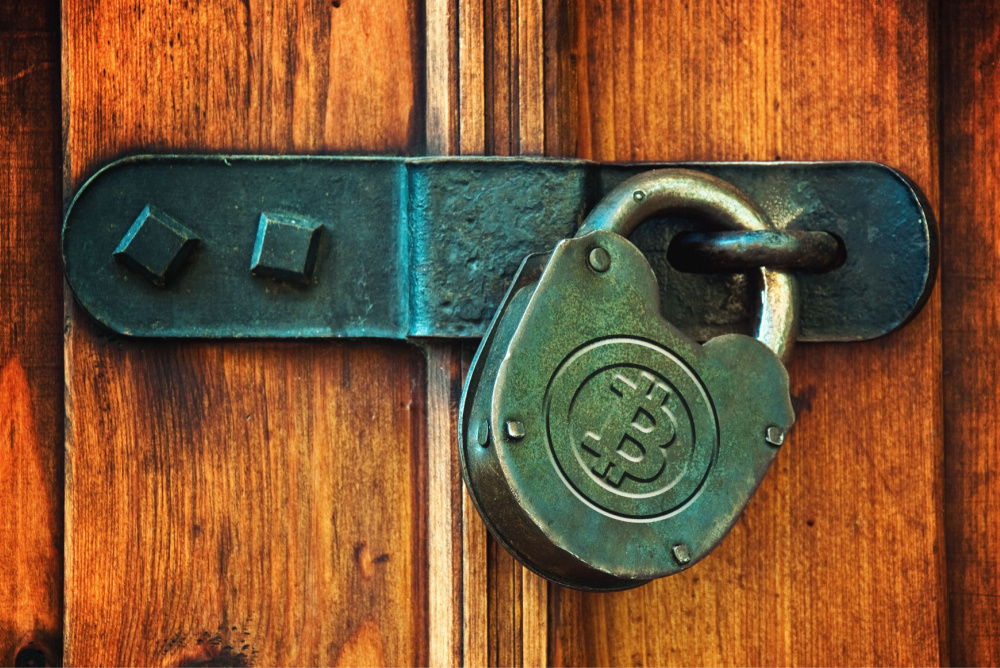 Snowden is frequently outspoken regarding the pivotal role of decentralized technologies in safeguarding individual rights.
In a world he considers to be increasingly under the thumb of both government and corporate surveillance, Snowden believes Bitcoin is crucial for privacy protection.
In 2019, at the Bitcoin Conference, Snowden made a clear endorsement regarding the privacy potential of Bitcoin:
"Bitcoin is free money, right? I don't mean that like the price is rising", "…but what I mean is this the first free right you are able to exchange and interact permission, and when I think about privacy, when I think about Liberty, that's what this is all about what does Liberty mean it's freedom from permission."
However, it is Snowden's criticism of the apparent privacy issues with Bitcoin, in particular the public nature of the ledger, that has attracted his most notable commentary.
In a 2021 YouTube interview with Marta Belcher from the Electronic Frontier Foundation, Snowden remarked:
"Bitcoin is really failing comprehensively on the privacy angle," "The way that you fix this is you make Bitcoin private."
Again in 2021, on the subject of Bitcoin privacy, Snowden tweeted:
Despite Snowden's remarks about the inherent privacy deficit in Bitcoin, he continues to express his belief in the digital currency's potential when it comes to financial privacy, especially in light of the rise of CBDC development. Again in 2021, Snowden tweeted:
In 2022, in an interview with Bitcoin Magazine, Snowden discussed the crucial role Bitcoin played in his eventual escape to Russia.
Bitcoin had afforded Snowden the "time and distance" to communicate with journalists, which ultimately saw the release of his leaks into the general public domain.
Again, speaking about the privacy of the blockchain with Shawn Amick, Snowden said:
"Bitcoin is not an anonymous ledger."
"You get chain analysis people and whatnot who are doing fairly devious things with it."
"It's really just private to the public, but it's public to the prominent, shall we say".
Appearing as a virtual guest in the CoinDesk 2022 consensus forum, Snowden spoke about the progress of privacy in Bitcoin, with concerns regarding the public availability of communication metadata on the blockchain:
"Think of it like a car driving down the highway."
"You can't see who the passengers are, but you can still see where the van left from, where it ended up, how long it took—that type of thing,"
Snowden went on to say:
"We need to make sure no one can observe that level," "…We need to make more transactions similar, so everyone is driving the same kind of vans and gets lost in the crowd."
Despite the criticism of privacy, Snowden continues to publicly endorse Bitcoin. In February this year, in response to the news that the Lebanon central bank is to devalue its own currency by 90% Snowden simply tweeted, "…bitcoin fixes this."
The Two Sides To Privacy In Digital Money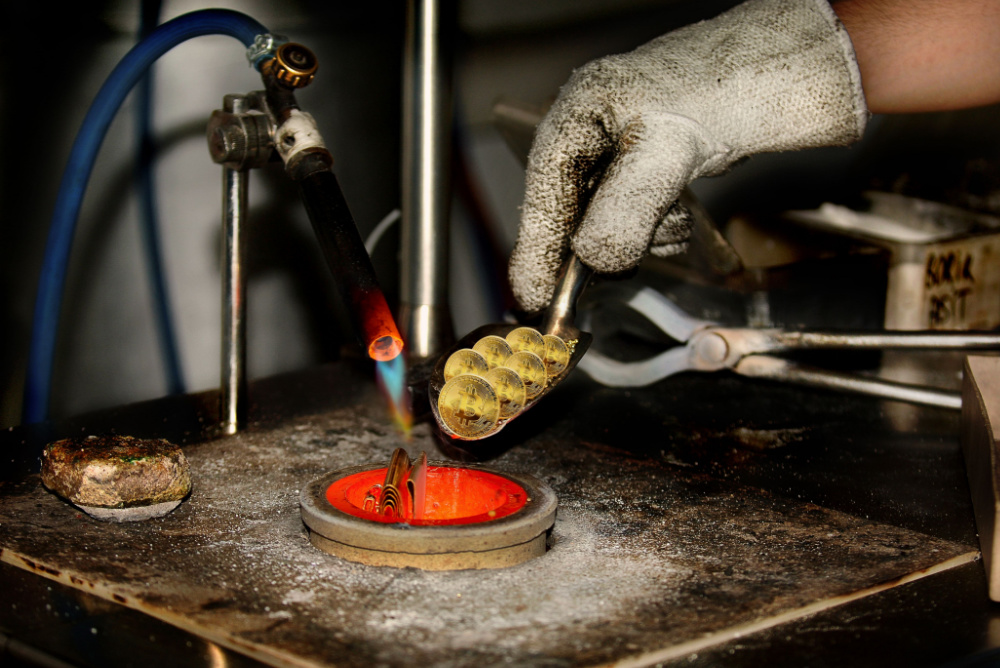 Privacy and financial freedom are two critical facets of Bitcoin that should be examined in line with Snowden's stance – but so are trust and transparency.
One side: Public Blockchain and Privacy
To understand the validity of Snowden's statements, it's essential to examine both the strengths and weaknesses of Bitcoin's current privacy features.
On one side of the coin, Bitcoin does provide more privacy than conventional financial systems. Bitcoin provides for pseudonymous interactions, so users' real-world identities are not directly connected to their Bitcoin addresses. Notice: pseudonymous is not the same as anonymous, and means that you can operate under a pseudonym, or adopted identity with bitcoin.
Users are not required to submit personal information in order to complete transactions on the Bitcoin network, but by continually interacting with the network, you collect a history of transactions that make up a kind of digital ID.
This can provide users with a layer of privacy that is frequently lacking in traditional banking systems by preventing users' online financial transactions from being linked to their real-world identities.
Snowden raises a valid concern, however.
Despite the pseudonymous nature of Bitcoin transactions, the public ledger (the blockchain) records every transaction in a transparent and permanent manner.
This transparency allows for analysis of the transaction history, which, in turn, can reveal patterns and potentially link transactions to specific users.
This allows for the surveillance by government entities such as the NSA. Of course, we now know, thanks to the Snowden leaks that they were monitoring much of our data without our permission. With an open ledger such as bitcoin, it wouldn't actually be illegal to monitor.
By leveraging advanced data analysis tools and techniques, and even purchasing data that companies freely sell on the open market for marketing purposes, they can potentially de-anonymize users and track their financial activities.
Not only that, but this power would now be available to corporations and individuals as well.
To address this privacy deficit, several privacy-enhancing technologies have been proposed and developed.
CoinJoin – A protocol that combines multiple transactions from different users into a single transaction. A user never gives up possession of their coins to a centralized party. They deposit some bitcoin into a coinjoin, and receive the same amount (minus fees), in equal-sized transactions to other users, making difficult for an observer to determine which inputs (the source of funds) are linked to which outputs (the destination of funds).
This technique helps increase privacy by breaking the links between individual transactions.
Note: this is not money laundering because (ostensibly) no illegal activity has taken place by the user, and there is no centralized coordinator. It's no different than playing poker, putting your money into the pot, and taking money out when the game is done.
Taproot – a Bitcoin network upgrade that improves privacy, scalability, and efficiency. It makes different transaction types look indistinguishable on the blockchain using Schnorr signatures, which combine multiple signatures into one.
This process hides the complexity of multi-signature wallets and smart contracts, increasing user privacy. By making address types look similar, it breaks some types of blockchain analysis tools.
Taproot also employs Merkleized Abstract Syntax Trees (MAST) to break down complex smart contracts into smaller components, revealing only relevant parts on the blockchain.
The Lightning Network – A solution that aims to improve privacy and scalability by creating off-chain transactions through payment channels. These channels allow for multiple transactions to occur between two parties without needing to broadcast each transaction on the main blockchain, thus increasing privacy.
While opening a channel on the lightning network may create an on-chain footprint, your subsequent lightning payments are much more private.
The Other Side: Trust and Transparency in Bitcoin
While there are legitimate privacy problems with Bitcoin, its public ledger's transparency also promotes trust and accountability.
It becomes impossible for users to modify or fabricate transaction data because every transaction on the Bitcoin network is recorded and permanently kept on the blockchain, which is the whole point of bitcoin.
When compared to traditional financial systems, where transactions are frequently hidden and known only to the persons involved and their financial institutions, this level of transparency is glaringly different.
How do you know dollars are in your bank account? You trust your bank. How do you know bitcoin is in your wallet? You can literally trace every single transaction back to 2008.
The decentralized and transparent nature of the blockchain ensures that no single entity can control the data or manipulate it for its own benefit.
This fosters trust among users, as they can independently verify the integrity of the transaction history without relying on third parties.
This transparency may be seen as advantageous in specific usage circumstances, such as non-profits and charitable causes verifying that they have received funds and where those funds have gone, or businesses verifying their financial activities with on-chain proof.
Perhaps future technology will make verifying these things via the bitcoin blockchain in combination with privacy and transparency will be possible.
Snowden And Zcash
For many years, Snowden has been a critic of bitcoin's privacy features, and a vocal proponent of another cryptocurrency called Zcash. Though, in recent years (2022/2023), Snowden has made it more clear that bitcoin is useful and simply has some privacy issues worth addressing, in the past, it appeared to many (including myself), that Snowden's #1 choice for crypto payments was Zcash due to its privacy features.
Recently, however, it was revealed that Snowden actually played a role in the creation of the coin. Though he claims that he has no financial investment in Zcash, he can't exactly prove that he doesn't have any.
Even if you assume he's telling the truth and had no financial incentive to promote Zcash, again, we are left at a crossroads where we have to ask ourselves, "Does he really not understand Bitcoin, or what's going on here?".
Though there are many issues with Zcash as a cryptocurrency, I think the main three are these:
maintained by for-profit zcash foundation
expensive to pay for privacy, so fewer users engage with it, reducing pool of anonymity
requires a trusted setup every time it hard forks
computationally heavy
Personally, I think the most egregious issue is that the coin is currently maintained by a single, for-profit team, which essentially makes it a company. Though this has the advantage of having "the smartest people fix the money", it's basically problem we have now.
The so-called "smart people" are supposed to be running the system for us and they fucked it up. What happens when the Zcash Foundation fucks up. What then? This doesn't exactly scream decentralizations.
How does Snowden not understand that if Zcash were to actually succeed, they'd have a giant target on their back, and there would be nobody to pick up the pieces if core members were compromised or disappeared?
The second biggest issue I think is that running a node is computationally heavy, meaning increasingly fewer users will run hardware over time, centralizing node runners.
Regardless, Snowden seems to have tweaked his framework lately, and I've only seen bitcoin tweets from him lately.
Bitcoiner Reactions
Edward Snowden's views on Bitcoin have garnered a wide range of reactions from the general public and Bitcoiners alike.
Snowden is a prominent figure in the world of privacy and digital rights, so his opinions tend to carry significant weight – especially among those who regard him as a hero and an advocate for privacy.
Cory Klippsten from Substack wrote a succinct take on Snowden's comments on DailyBitcoiner relating to the seemingly double-edged sword of Bitcoin privacy and transparency:
"Privacy on Bitcoin is a bit of a conundrum because part of Bitcoin's appeal is its transparency and the fact that anyone can audit the ledger. How do you preserve user privacy while also maintaining audibility?"
Klippsten reiterated a fact we all know already:
"Privacy is definitely possible today on Bitcoin, but it just takes some technical know-how to accomplish it. I believe privacy will become easier and easier for users as Bitcoiners continue to innovate on top of Bitcoin."
Others criticize Snowden for too much talk and not enough action regarding Bitcoin privacy. Lightning Network developer @dusty_daemon responded to Snowden's tweets with a call to arms for Taproot:
"How about instead of speaking disastrously incorrectly about Bitcoin, you help out. Taproot + Cisagg make tremendous strides towards privacy. Contribute to Cisagg yourself instead of accusing others of not doing enough."
Bitcoin developer Eric Lombrozo tweeted in response to the Electronic Frontier Foundation YouTube interview, stating that Snowden had no place in criticizing the privacy of Bitcoin:
"Until he manages to successfully fork the Bitcoin protocol to add more privacy, he has no place criticizing others for not doing it. He clearly has no conception of just how difficult this is."
Irrespective of the criticism from the developer community, Snowden's influence has served as a catalyst for further innovation and progress toward achieving the optimal balance between privacy and transparency in the world of Bitcoin.
Frequently Asked Questions
What Does Snowden Think of Bitcoin?
Edward Snowden likes bitcoin as a tool for freedom, but has been critical of its lack of privacy features.
How Much Bitcoin Does The FBI Have?
The FBI has about 144,000 bitcoin that it recovered from the Silk Road hack, 119,754 bitcoin from the Bitfinex hackers, 75 bitcoin from the Colonial Pipeline hackers, and possibly more that we don't know about.