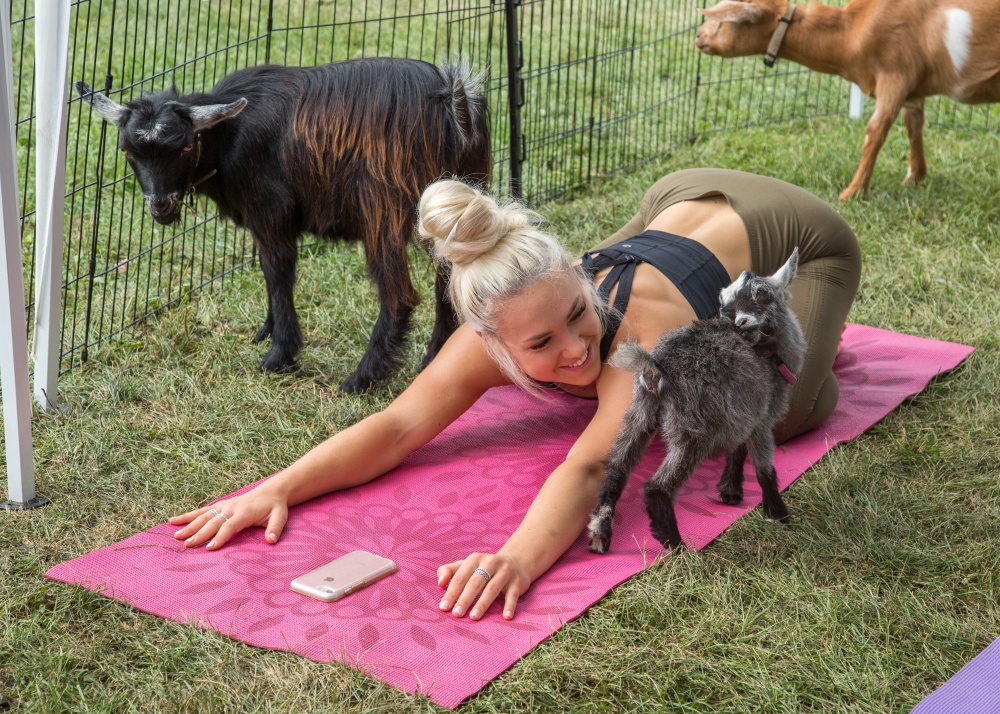 One of the common bits of dismissive criticism I hear from time to time is that Bitcoin is a fad. They say It's new and it's cool, so it's bound to go out of style sooner or later! In fact, my dad even told me that that he's not so sure about this bitcoin thing because he's seen these utopian technology narratives come and go, and they never really quite work out. But is bitcoin a fad?
Anyone who's graduated high school has been part of at least one fad in their lifetime. An adult over 40 or 50 has seen many fads come and go. Fads typically include things like fashion, songs, TV shows, toys, dances, hair styles, and diets. A couple of fads I remember from my childhood were pogs and the macarena (dance) when I was in grade school, and then when I was in middle school, extra long belts that would hang out of your belt loops were popular. When I was in high school, frosted tips was a trendy hairstyle. Losing weight was all about being on a low fat diet.
Yes, I participated in all of those things.
Unfortunately, photos of me during those years are still on the wall at my mother's house, and when I look back on those trends, I cringe.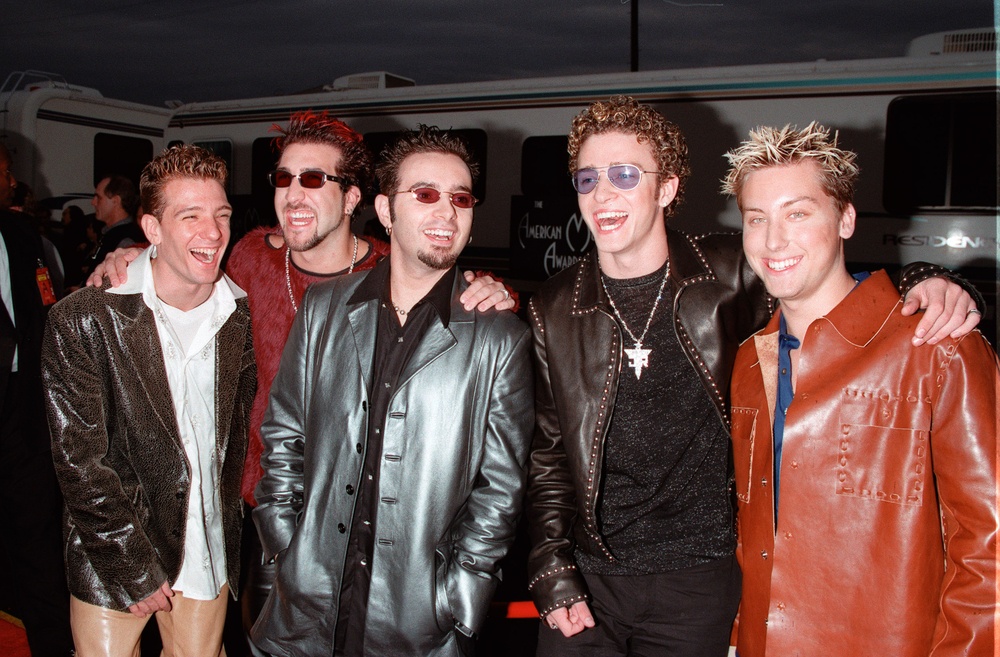 One of the biggest features of fads, however, is that they eventually fade away and are replaced by something new. Things like hairstyles, fashion, and funky dances are not foundational or life-altering. It's not possible to change the way the world works based on a funky dance, and you won't be passing on your fidget spinner collection on to your grandchildren.
Bitcoin is not a fad. Bitcoin is an improvement on a monetary technology. Bitcoin is better money.
Bitcoin is a fundamentally new way to interact with the digital world. Bitcoin is an invention akin to the internet or the printing press. Bitcoin allows the common man to wrestle the money printer away from the hands of government and store wealth in sound money.
It may not be obvious from the outside, but the further you go down the rabbit hole, the more you discover about the fascinating and world-changing technology.
5 Reasons Bitcoin Is Not A Fad
1. Bitcoin Has Lasted Longer Than A Decade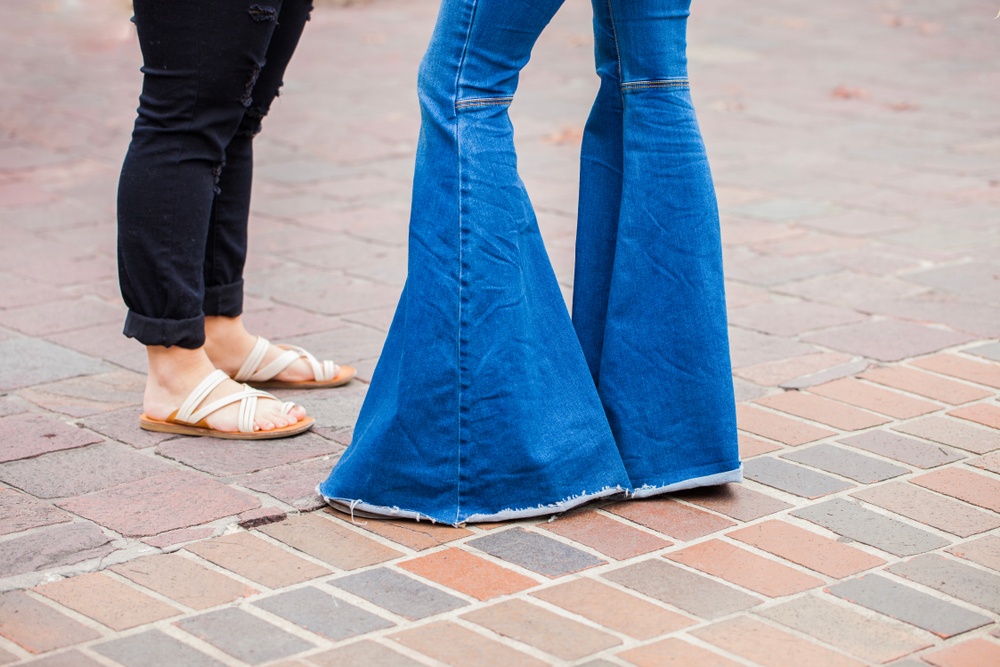 Part of what defines a fad is that it's a hot trend for a moment, and then it dies out. It dies out because there's nothing super important about a hairstyle or clothing. A fashion statement doesn't define you. The truth is, even a really hot fashion trend is obvious to see as temporary in the moment.
Did anyone ever really believe that bell bottom pants would be in fashion until the end of time? No serious person would have made massive financial investments into pogs or slinkies with the mindset that children across the millennia would continue to play with the exact same toys. This is not stuff that's meant to last a lifetime.
Compare that with Bitcoin.
Every serious bitcoiner will tell you that the best way to buy bitcoin is to put it in cold storage with a time horizon of at least 5-10 years. Once you learn about buy, borrow, die, you may want to never sell your bitcoin. Bitcoin is digital, and can be stored for generations at almost zero cost, so why not?
Bitcoin was invented in 2008. It's had a market price since 2010. As of 2022, no matter how you look at it, bitcoin has been around for more than a decade, so it's starting to look more Lindy, and less trendy. Plus, the network has grown to a larger size than ever before, and more people own bitcoin than at any time in the past.
2. More People Use Bitcoin Now Than Ever Before
By every possible metric you can think of, bitcoin is in a better position than it was last year. Bitcoin isn't a fad, because bitcoin adoption is growing at an exponential pace.
Bitcoin Holders Are Growing
One way to measure this is to look at how many entities are holding bitcoin over time. Two popular measurements to look at is how many entities hold bitcoin, or how many addresses with a minimum bitcoin balance exist.
You could also look at metrics like Coinbase user accounts, assets held, or revenue earned from trading. Here, you see growth as well.
You could also measure this in transaction volume, or value transacted volume. With the proliferation of the Lightning Network and other sidechains, as well as improvements to the base layer protocol, bitcoin is moving more transactions than ever and has more value than ever.
You could also measure this by hashrate, which is the measurement describing how many bitcoin miners are competing to bitcoin. China banned bitcoin mining within its borders earlier this year, and the hashrate dropped by 50%. Five months later, we hit new all time highs. This means that miners outside of China acquired old miners from Chinese companies closing or were able to get deliveries on enough new generation miners to secure the network better than ever before.
Bitcoin Miners Are Growing
What you can also interpret from this is that there is a huge, growing interest in mining bitcoin at scale. Large miners are not slowing down. With access to massive amounts of investment capital and cheap debt, miners are increasingly able to fund their business operations safely with fiat, while stacking bitcoin on their balance sheet.
Another potential metric to consider is the spot ETF from Canada, which has continued to add to its holdings as of December 2021.
Based on every single metric imaginable, bitcoin is in a better position than it was last year.
Despite this, bitcoin still has its critics and has for many years. Some critics make throw-away comments like, "Bitcoin is a fad!", while others, make more nuanced arguments about why it can't, or won't succeed.
3. Bitcoin Has Been Battle-Tested By Critics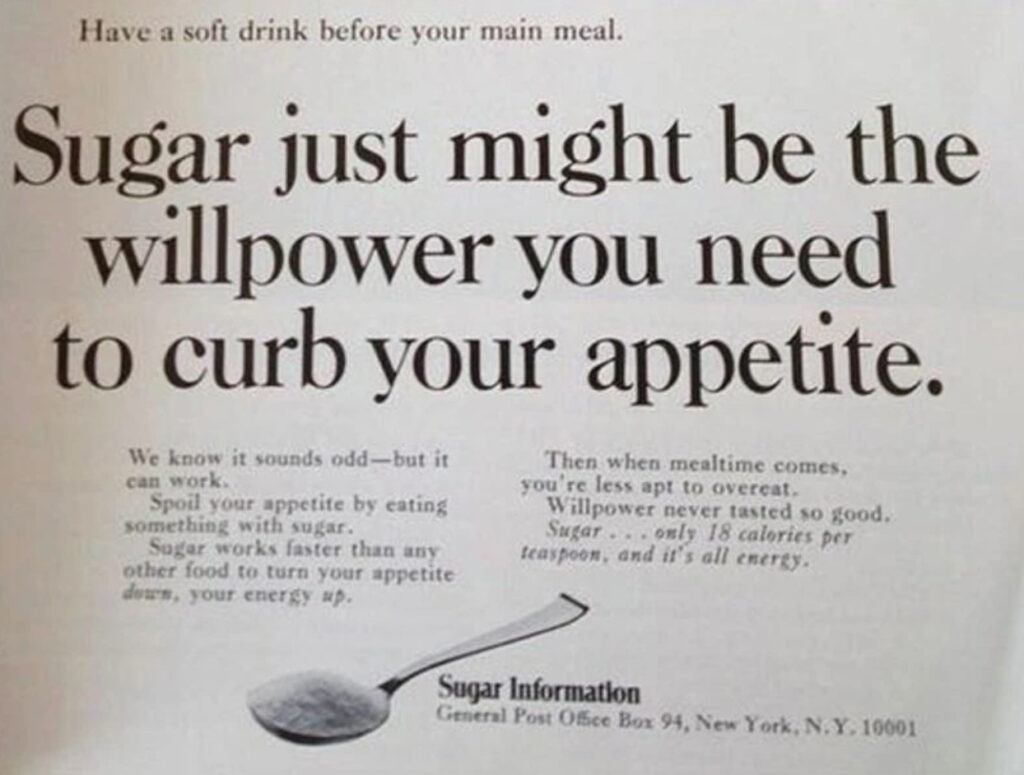 Fad diets claim to help you lose weight or get healthy in some kind of weird way. The advertisement above claimed that sugar could help you lose weight by giving you energy while you skipped meals. In the past, certain types of soaps were promoted as a way to lose weight. At one time, tapeworms were ingested as a way to allow you to eat more but still lose weight.
Of course, now, we know these things are not true, and that's because these diets were critiqued, and found to be at best, not effective. In fact, some were actually bad for your health, or even produced the opposite effect of causing you to gain weight! Ultimately, truth prevailed.
Bitcoin has been critiqued from day one. In fact, bitcoin has been critiqued so often and by so many people, that bitcoiners often laugh at some of the older, debunked ideas with the modern term FUD (fear, uncertainty, doubt). This is a way of basically saying, "Yeah, yeah, I've heard that one before". You can even buy a set of 12-sided dice with popular bitcoin FUD topics. It's not that bitcoiners don't take these arguments seriously – it's that they've been covered and debunked.
Bitcoin FUD Since Day One
For example, there were many years where we experienced China FUD, i.e. that China controlled the hashrate, or that Bitcoin was a Chinese conspiracy to siphon wealth out of Western nations with fake internet money. Then China banned bitcoin mining, and all the miners moved elsewhere. The hashrate has since fully recovered (less than 6 months later), and the network experienced zero downtime. China FUD debunked!
Early on, "Bitcoin is for criminals" FUD was common. Bitcoin was known in popular media as only being useful for drugs, prostitution, and other crimes due to it being the main currency used on the Silk Road in the early 2010s. However, by 2016, reports were coming out saying that actually, less than 1% of Bitcoin's activities were illicit activity. As of 2020, that number was still under 1%. Yet somehow, in 2021, politicians in high ranking positions are stating exactly the opposite of what we know to be true. It's frustrating.
Currently, we are in the energy FUD cycle. Do bitcoiners shy away from debate? No. They crunched the numbers and it turns out, bitcoin uses about one-tenth of 1 percent of global energy and 65.9% of North American bitcoin miners use sustainable energy [source]. Still, that doesn't prevent politicians and high-profile billionaire CEOs from making ridiculous claims about bitcoin being bad for the environment.
No matter what the critique is, bitcoiners will debate it down to the last satoshi, and they will admit when there are problems. You can't build an unstoppable, global monetary network without being open to critique.
Think you have some good bitcoin critiques? It's probably nothing new. Here's a great list of common FUD debunked.
4. Good Money Takes A Long Time To Go Out Of Style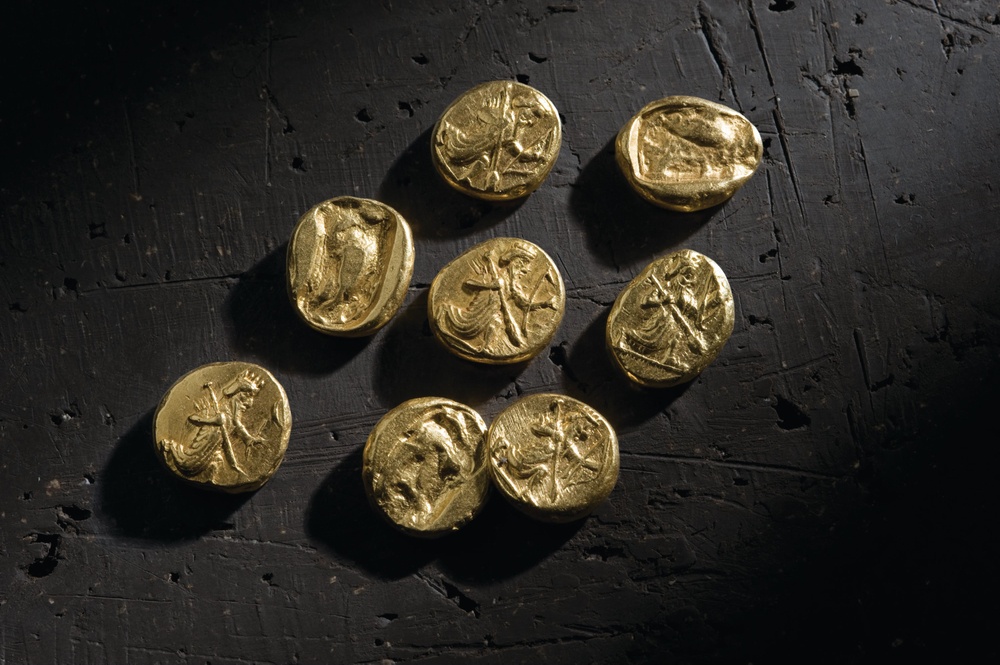 Gold has been found in the caves of ancient human caves dating back 40,000 years ago. Gold was used as money in Egypt for thousands of years. Gold coins were invented around 600 BC. Up until the 20th century, most countries around the world operated on a gold standard, and the last thread connecting money to gold was cut in 1971.
Gold lasted as a money for a very, very long time.
Bitcoin is digital gold.
It's scarce. It's fungible. It's divisible. durable. It's portable. It's verifiable. You need to expend energy to mine it. You can buy stuff with it. You can lock it away for a few years and expect that it'll be worth something in the future.
Bitcoin is also a trillion dollar asset. Tens of millions of people own bitcoin. Bitcoin is bought and sold in every country around the world. Bitcoin is not going to simply die overnight and be replaced by a dog token or a Silicon Valley insider's blockchain project.
Gold has been around for 5,000 years, so we are just the beginning of bitcoin's journey to monetization. Yet, bitcoin has already won the battle.
More people have access to bitcoin than the US dollar, and it's harder, faster, and cheaper to move than gold.
A person with a $100 phone in the jungles of Peru can leverage bitcoin to store wealth in a way that's unable to be debased or confiscated by authorities or criminals, and with bitcoin, they are able to connect with the network of global commerce. By comparison, gold is just a shiny rock.
Bitcoin is already too big to fight and win, so game theory says that the only second best option is to be the first adopter.
5. Bitcoin Is Bigger Than Fashion, Toys, Hair, And Dance Trends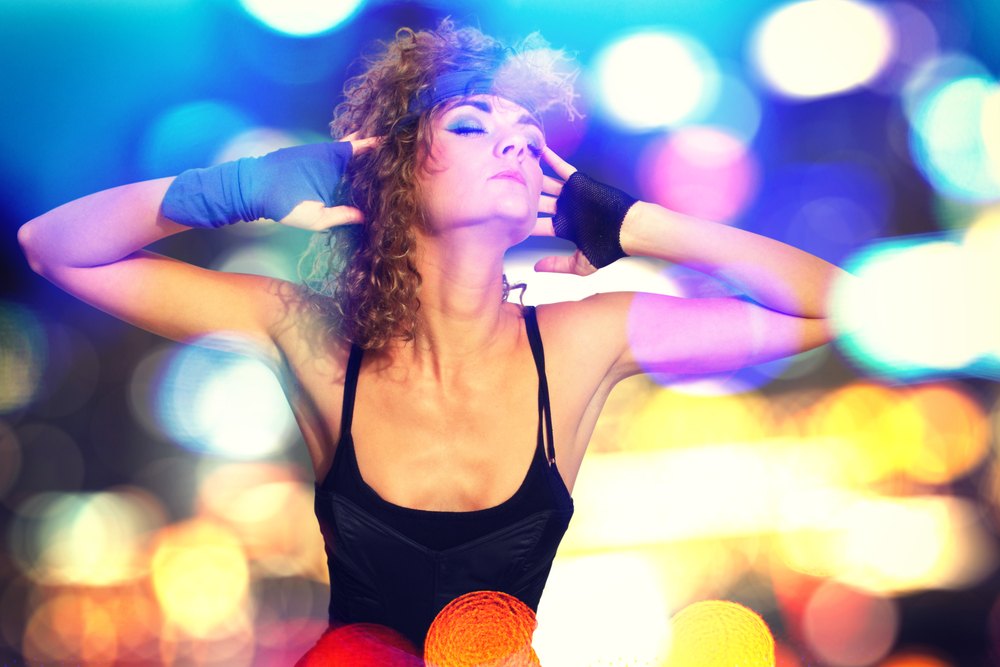 Maybe the most obvious reason that bitcoin isn't going out of style is that it's not a meaningless, fun, trend. Money is serious stuff. You spend your real hours working a job or running a business to earn money, so it's not a game when you buy bitcoin. Deciding whether to buy an index fund, or real estate, or bitcoin can be a life-changing decision.
Sure, there are trendy things that happen within the larger "digital asset" space, but the underlying idea of separation of money and state is not a trend. The digital scarcity we see Bitcoin was an invention.
Was the internet a trend? Was the printing press a trend?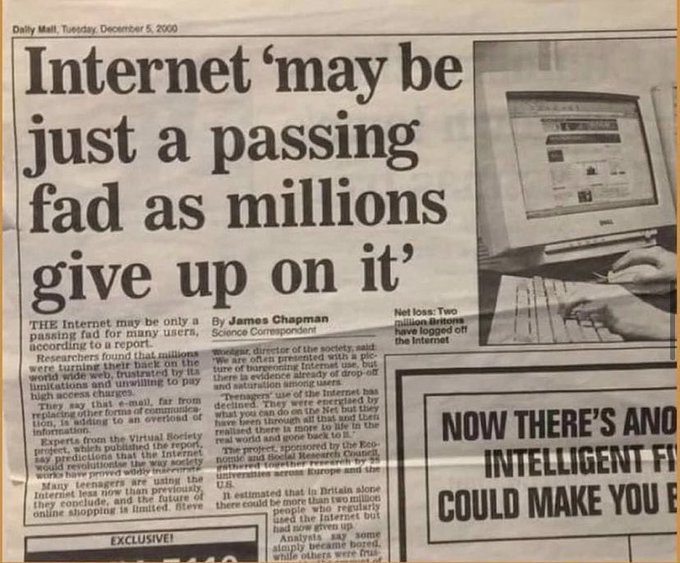 Bitcoin is a transformative technology that allows people to transfer money to each other anywhere in the world, in 10 minutes, without a government or corporation in the middle. It allows people to save money that can't be debased by politicians buying themselves another couple of years in office. Bitcoin is money that can be passed down through generations without loss of value through taxation (as with real estate), and very low security costs (compared with gold).
Bitcoin is not a trend. Bitcoin is the technological revolution of money.
5 Types Of Cryptocurrency Fads
Though bitcoin isn't a fad, there are plenty of fads in the cryptocurrency space. #1-3 are pretty much over with right now, while #4-5 on this list are still around for a bit. It's kind of interesting to think about what future crypto fads could be, but one thing remains true: no matter what trends are going on, bitcoin will still chug along.
1."Bitcoin Killers"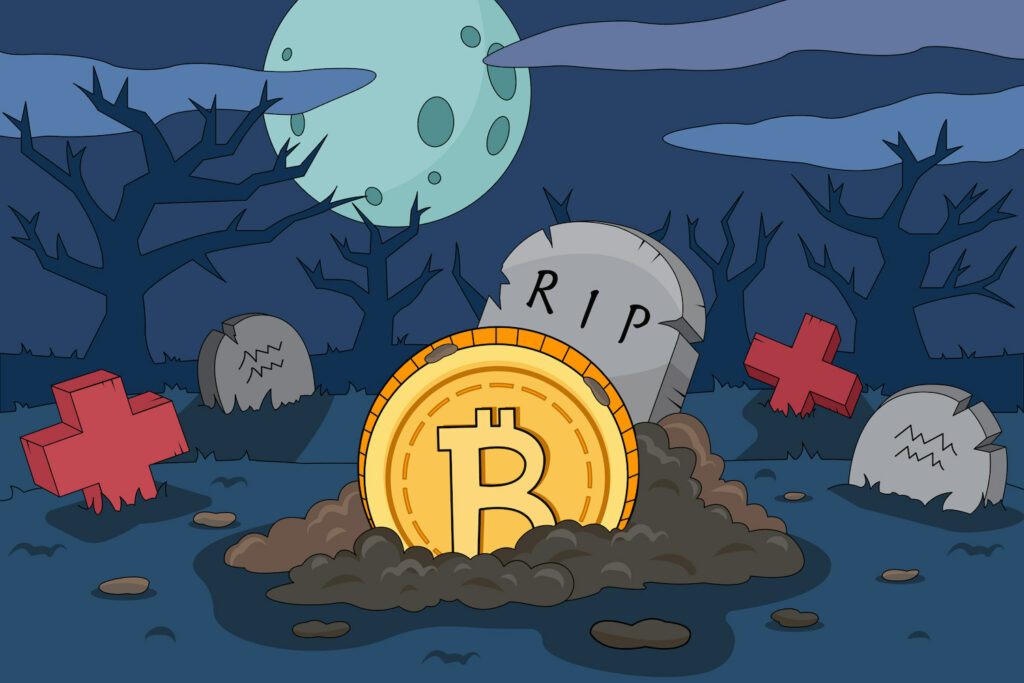 There have been many attempts to take over bitcoin, or split off and outcompete bitcoin. None have succeeded. Few have survived. Here's a list of some of the more well-known attempts at killing bitcoin from within.
Bitcoin XT
Bitcoin Unlimited
Bitcoin B2X
Bitcoin Cash
Bitcoin Gold
Bitcoin Diamond
Bitcoin Uranium
Bitcoin SV
Most of these forks are not even worth talking about because they either didn't materialize into anything, or did, and immediately lost value.
The most contentiously debated time period in Bitcoin's history was during the Blocksize Wars which peaked in 2017, leading to a split in the network between Bitcoin, and Bitcoin Cash. As a n00b in the space at that time, I had real concerns about which fork was "the real bitcoin". Both sides had compelling arguments and were equally convinced they were right.
Three years later, Bitcoin Cash has continued to lose ground to Bitcoin's market share and has actually split off into several more forks. As it turns out, those who bet on Bitcoin Cash (the alternate bitcoin which created larger blocks), lost.
Looking back, this would have been an obvious outcome to an educated bitcoiner. I read about the history of the event in the book The Blocksize Wars, and it was obvious in hindsight what was going on. Lucky for us, Bitcoiners have a chip on their shoulder towards bullshitters.
The funny thing is that after this split, I haven't heard another peep about potential bitcoin killers, and there seems to be no hard forks on the horizon for bitcoin. I guess the bitcoin killer fad is done with… for now. As with any fad, if you wait long enough, it'll circle back in 30 years.
2. Decentralized Applications (Dapps)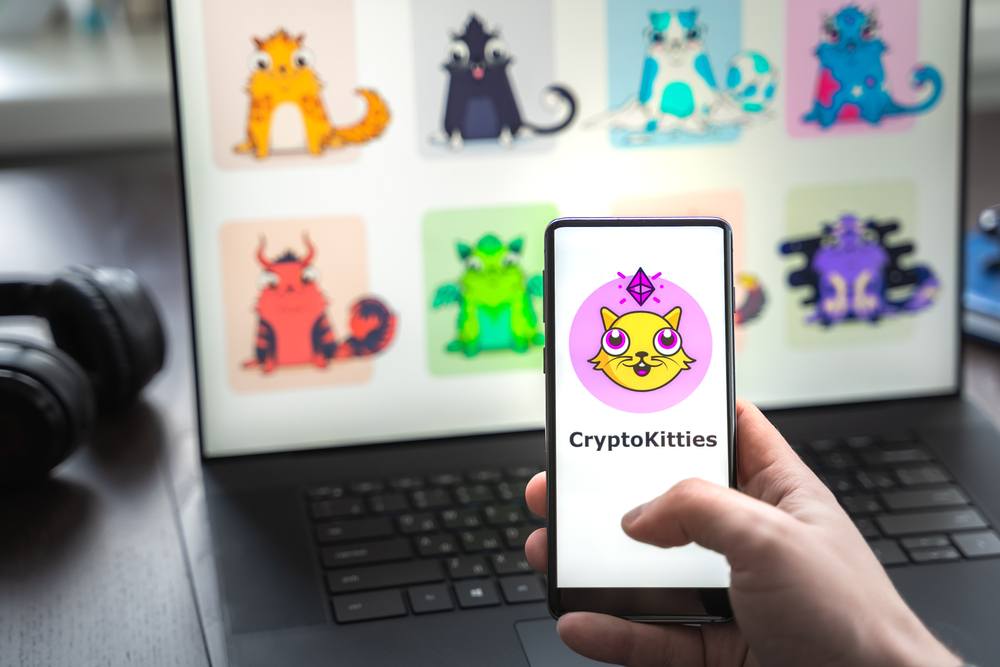 Ethereum was originally built to be a "general purpose blockchain", or a "world computer" that would allow you to build uncensorable apps. Decentralized apps (Dapps) were applications on blockchain. Ethereum went live in 2015, and as of 2022, I think there has only ever been one popular app, called CryptoKitties.
This game was so popular in fact, that it crashed the Ethereum network, making the game unusable. Since then, the game has moved over to its own blockchain called Flow. Other than this, I haven't heard of a single popular "decentralized app", and there's a reason for it.
Do we need decentralized, uncensorable games? No. Games are fun. They are not life and death.
Do we need decentralized communication apps? Yes. You can build those on bitcoin or on lightning. You could have a privately funded mobile communication app with a cryptocurrency, but then it's not really decentralized is it? It's a mobile messaging company with a token.
So here is the split. If you need it to be decentralized and uncensorable, the only solution is to build it on bitcoin. If you need it to be fast, fun, and function out of the box, then you need a private database funded by VCs. Anyone building applications on the blockchain right now is basically like any other Silicon Valley startup and they are not seriously building any kind of censorship-resistant technology. Throw the founder in jail and the app is toast.
Anyway, the point is that decentralized apps aren't really a thing anymore.
3. Initial Coin Offerings (ICOs)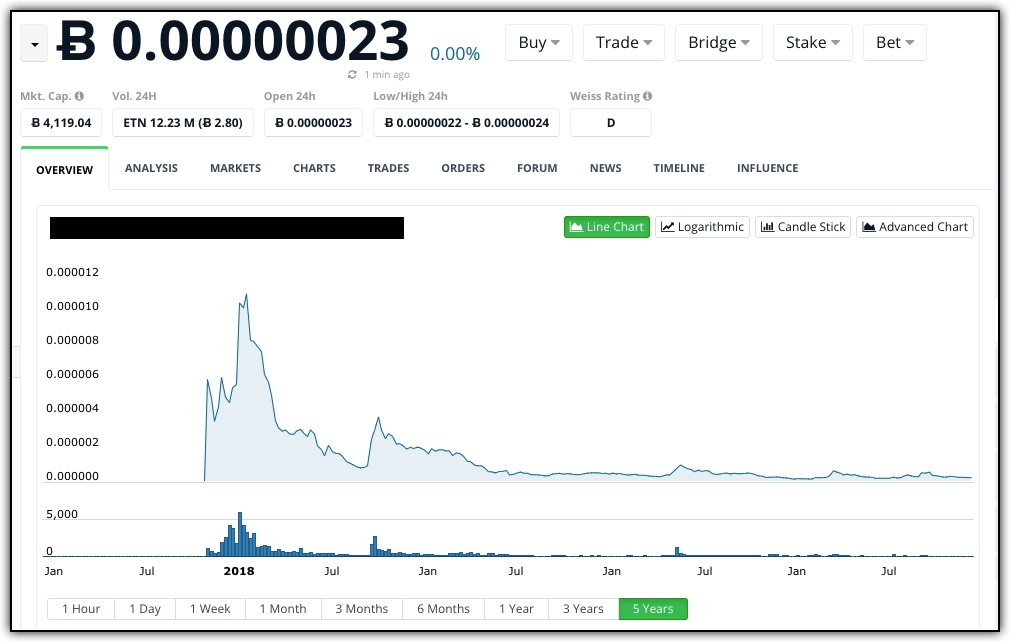 ICOs have come and gone. 2017 was a wild year, and to be honest, I was caught up in the hype at that time as well. It was a time when there were a lot more believers in the "multi-coin world", where there would be hundreds of competing digital currencies, and you could switch between them at will as they gained or lost value.
Once the ICO bubble popped, a lot of people, including myself, woke up and realized that was bullshit. At the end of the day, there was only one digital money that everyone actually was gunning for, and everything else was just an attempt to beat the market. Most traders will tell you just that – the only good thing about altcoins is that if they pop, they let you buy more bitcoin. The only asset with any lasting value is Bitcoin.
The ICO fad was, of course, full of crazy things that look ridiculous in hindsight. There was Potcoin, a coin just for buying pot. There was Dentacoin, a coin just for going to the dentist. There was also Dragon Coin, which had the intent of building a floating casino, and let's not forget Bitconnect.
It was just madness trying to find the next popular ICO, get in early, then sell the top. Then the crash in Dec 2017 hit, and I can't think of a single ICO that ever made it back to its peak.
Since then, all that money has basically spilled over into DeFi.
4. Decentralized Finance (DeFi)
DeFi is a funny trend, because I think a lot of bitcoiners would say that they actually support decentralized finance. However, they do not support anything going on with DeFi right now because it's basically just a bunch of shit tokens being staked and traded for other shit tokens, claiming to earn "yield", swapping pancakes for sushi. If you follow the money down the base layer of what's happening on DeFi, there's no actual good or service being traded – just tokens upon tokens, with no real economic activity other than trading.
DeFi is just smoke and mirrors, and those who make money are just able to get out before the rugpull, or may be the ones pulling the rugs.
When Speculation Dies, The Project Dies
Because there is no value to what's happening with the tokens on DeFi, when interest dies out, the tokens die out.
These tokens are not like bitcoin. When the bitcoin price drops, people keep building. We went through a three year bear market in bitcoin, and during that time development continued. Taproot was merged and activated. Lightning development continued and Plebnet started. The Bitcoin Water Trust, Bitcoin Smiles, and BTrust were started. Mining hashrate hit an all time high. The network continued because there was utility in the underlying technology.
People value bitcoin, even when the price drops temporarily. The same isn't true for these DeFi tokens, which only have value because they gain value. When the price doesn't increase, they lose their main utility, and trend to zero.
However, the concept of "decentralized finance" is legit. Being able to manage your finances in a censorship-resistant, private way, is exactly what bitcoin strives to do. These applications are being built, but it takes time, and there's an order of events in which things have to happen. You have to secure the base-layer protocol before you can build the application layer on top of it. DeFi tokens did the opposite. They built the application layer, but the base layer protocol is useless because it's not decentralized and not censorship-resistant.
5. Non-Fungible Tokens (NFTs)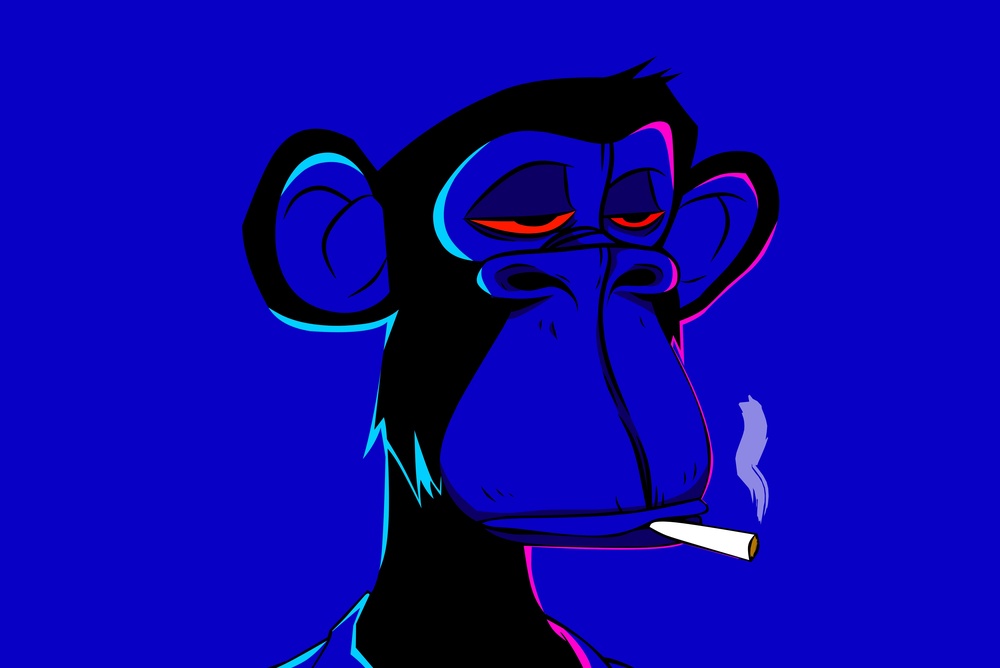 Like DeFi, NFTs have some nuance to them. Personally, I don't think the concept of NFTs will go away, but the specific NFTs people are buying right now will not retain value over time. I just can't see how it's possible. They are, in my opinion, the definition of a fad: short-lived hype around some kind of aesthetic that will peak, trough, and maybe maintain a low level of mild interest at some point in the future. In two decades, it people will say things like, "Hey, remember when people started paying crazy prices for pictures of cartoon monkeys and penguins?"
People's enjoyment for art changes over time, and the NFT space is already getting saturated. 90% of what people value in the space is the same basic aesthetic of a cartoon picture of animals with quirky human characteristics like a fat penguin with sunglasses and a bad haircut, or an ape that looks like a zombie.
Maybe, just maybe, there's a chance that one or two artists and a portion of their art will survive the decade, but keep in mind, there are tens of thousands of NFT artists out there. Literally anyone can create an NFT. You can even steal images from Google search and create NFTs of them. Plus, each artist makes THOUSANDS of images, not just 3 or 4. It's not like a Rembrandt or Dali painting that takes years to produce, and there are only 10 surviving paintings around. Would these artists be so revered today if there were 40,000 paintings they generated in their lifetime? Probably not.
There Are No "Blue Chip" NFTs
Personally, I think we've already hit peak-NFT-world, since VCs are already starting blue chip NFT investment funds. That's right, I'm calling a top as of December 2021 (I was right).
NFTs are not the same type of value proposition as Bitcoin, and they will not have the same network effect or staying power. The problem is obvious when you look at the name: Non-Fungible.
The value of one NFT is not equal to the value of another NFT, both in market value in Ether, as well as in subject aesthetic value. I can't trade an NFT for a hamburger because you may think my NFT is ugly. With bitcoin, that doesn't matter. One bitcoin is equal to any other bitcoin, so a hamburger shop can be sure that if they accept bitcoin for a burger, someone else will be willing to take that same bitcoin for some other good or service.
However, I do think the concept of NFTs will retain some utility, and we just haven't seen the killer app for them yet. Some people predict that NFTs in games will be popular, but there's quite a bit of gamer backlash already. Their criticism is valid. An NFT market doesn't add value to the gaming experience and is a cash grab for speculators. Plus, you don't need a blockchain to sell in-game items.
Final Thoughts
Is Bitcoin a fad? Absolutely not. Are there lots of fads in the broader cryptocurrency space? Absolutely yes. That's why bitcoiners are more and more adamant about distancing themselves from the crypto economy. Bitcoin, not crypto. Bitcoin, not blockchain. Bitcoin is the thing. Bitcoin will be here in 100 years. All this other trendy shit will not.
Frequently Asked Questions
Is Bitcoin Still Worth Investing
Bitcoin has only reached about 14% adoption in the USA and much less than that world wide, so there is still much more room to grow. Because bitcoin has a fixed supply, if global adoption continues to grow, then there is still much more room for the price to increase.
Why Are People Pushing Bitcoin?
How bitcoin works and how our current financial system works is a huge surprise t most people, so when they start opening their eyes to the reality we live in, they want to share the news. If someone is trying to orange pill you, it's probably because they care about you.
Is Bitcoin Unstoppable?
Bitcoin has faced, and will continue to face many headwinds. Though many bitcoiners consider bitcoin adoption to be inevitable due to the incentives of scarce, unforgeable digital money, the truth is that nobody knows if bitcoin will actually succeed. However, because bitcoin tends to be antifragile (grow and improve as a result of hardship), it's likely that bitcoin will always exist in some form, somewhere.
Will Bitcoin Replace Money?
It's possible that some day, bitcoin will be the predominant store of value and medium of exchange across the globe. There will probably be some period of time where fiat currencies and bitcoin coexist side by side, but the timeline and the nature of that coexistence is still unclear. The fact is, bitcoin exhibits all the properties of money and performs these functions better than any other types of money currently available, so it's likely that bitcoin will replace many types of monies in the future, even if it is not the only money.
Why Are People Crazy About Bitcoin?
For many bitcoiners, bitcoin represents hope for a better future built on a more fair and better functioning financial system. For others, it's just fun to see the current system burn down while they have backup plan. Finally, for the tinkerers, the builders, and the entrepreneurs, it's just interesting to build on a permissionless financial system. Everyone is different, so the next time someone wants to talk to you about bitcoin, you should ask them why they care about it so much!