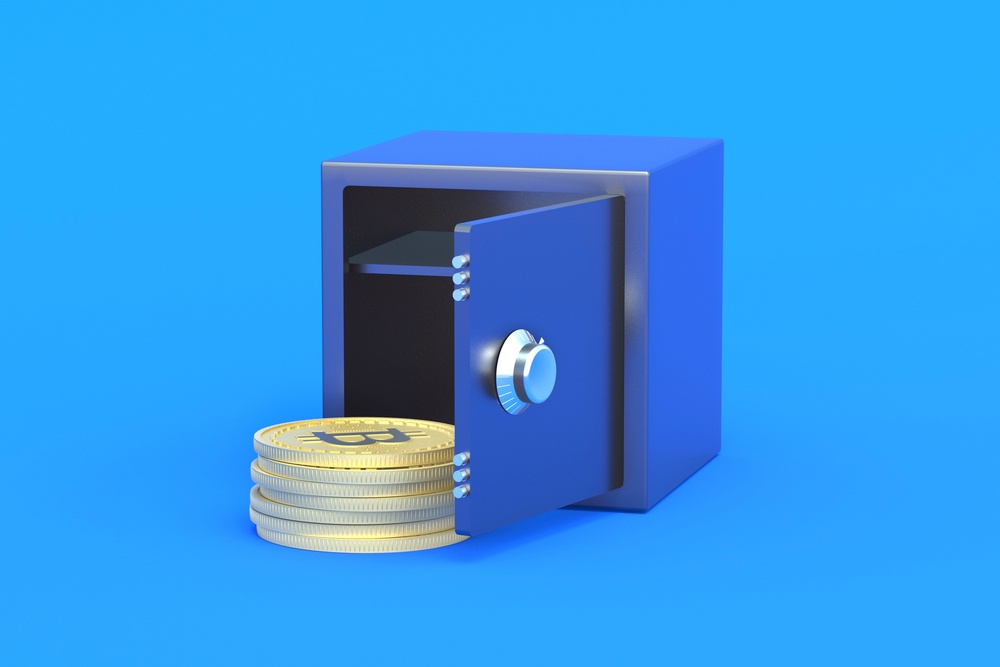 Bitcoin was the first digital asset the world had ever seen. Bitcoin is digital money, and there is no second best. But there is no physical bitcoin, so when you buy bitcoin, where is bitcoin stored?
There are some nuances here that I'll get into below, but the straightforward, honest answer is that bitcoin is always stored in the bitcoin network. Bitcoin never actually moves or goes into any wallets.
Bitcoin always lives on the ledger, and it merely changes owners over time. When you own bitcoin, you simply have the private keys which gives you access to that amount of bitcoin. When you send someone bitcoin, you transfer access to that bitcoin.
Bitcoin Is Stored In The Bitcoin "Bank"
The clearest way to explain this is that it's like a digital safe deposit box.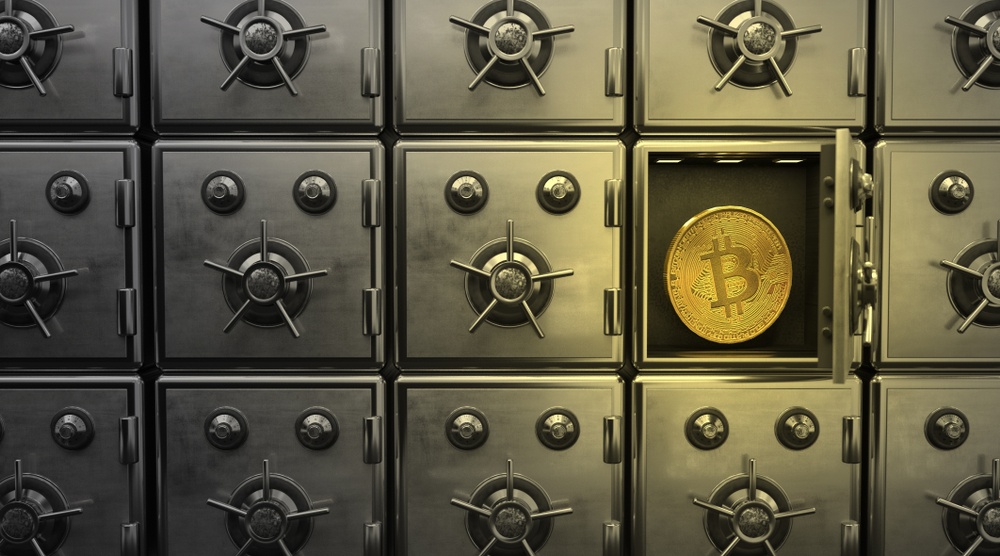 When you "own bitcoin", you actually just own the keys to a portion of the bitcoin network. With those keys, you can then send some of that bitcoin to someone else. If someone sends you 0.01 bitcoin, you then have keys to access 0.01 bitcoin from the bitcoin network.
The bitcoin network is made up of these bitcoin safety deposit boxes, and each time you buy, sell, send, receive, or trade bitcoin, you are receiving, or passing on, ownership of the bitcoin which always remains at the "bitcoin bank". One of the coolest things about the Bitcoin network in my opinion is that by running your own node, you can verify every single transaction since 2008 to know with 100% certainty that your bitcoin is legit.
Bitcoin Wallets (Signing Devices)
So the next question might be, if bitcoin is stored online in these "vaults", then what's the point of mobile wallets, hardware wallets, and other types of digital wallets? Well, it's all a bit of a misnomer. When someone says, "withdraw your bitcoin from an exchange to hardware wallet", you are not technically taking bitcoin from the exchange and putting it into a wallet.
The point of bitcoin wallets is not to actually store your bitcoin. Bitcoin wallets are actually "signing devices". They basically prove that you have ownership of the private keys to access the bitcoin stored on the digital ledger, and sign transactions for you when you want to send bitcoin. Many wallet manufacturers also have browser-style apps that allow you to interact with your bitcoin, generating receive addresses, labeling transactions, or coin mixing.
Not your keys, not your coins

Bitcoin Axiom
Despite the fact that your bitcoin wallet doesn't actually store your bitcoin, it's a useful analogy. We are humans, and we are stuck in the analog mindset.
Frankly, it's easier to explain bitcoin using shortcuts like, "Withdraw your bitcoin into a cold wallet", even though that's technically incorrect. Maybe the phrasing will change in the future, but for now, even long-time bitcoiners use this language to describe the process of taking ownership of your bitcoin.
These 5 ways to store your bitcoin, could possibly be described as 5 ways to manage ownership of your bitcoin, but you get the point.
5 Ways To Store Your Bitcoin
1. A Bitcoin Exchange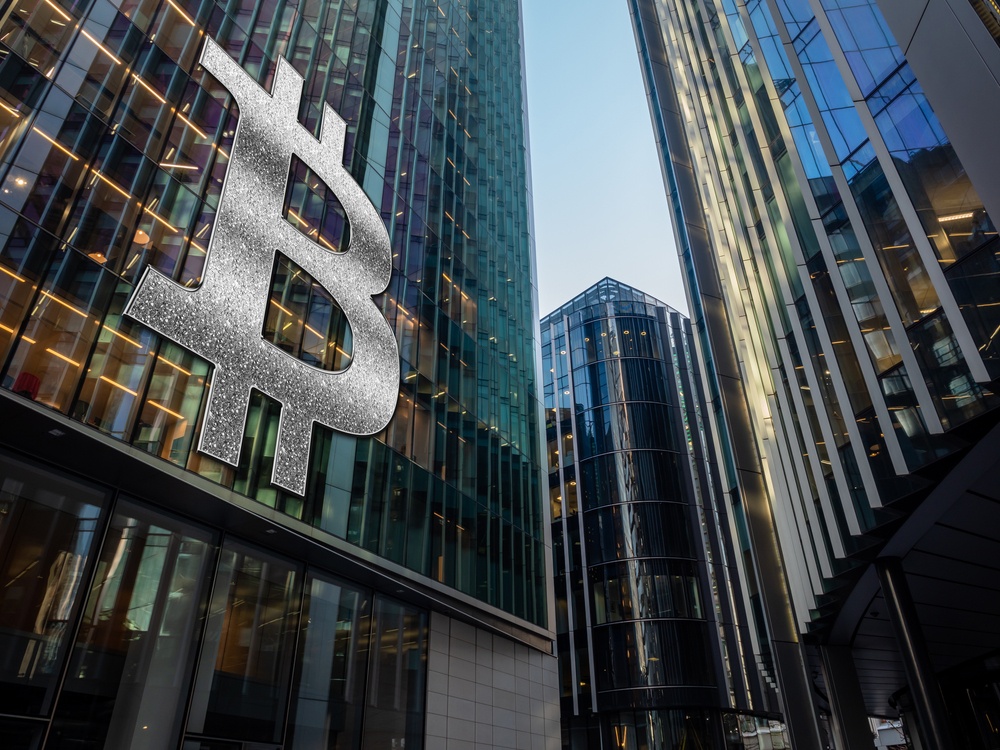 Almost all bitcoin and cryptocurrency exchanges have an option to leave your bitcoin on the exchange. That means after you purchase bitcoin by connecting the exchange to your bank or by wiring funds to the exchange, your bitcoin remains in their custody. You can check your bitcoin balance simply by logging into the exchange with a web browser or phone app.
This service is offered for free and it's clear why. Exchanges are incentivized to have you store your assets with them for a number of reasons.
For one, it means that every time you check your balance, you see their logo. Every time you log in, it creates a daily habit of thinking about bitcoin, and possibly buying or selling it.
They make money on fees, so the more you buy and sell, the more money they make. It's not uncommon for exchanges to have incentives to trade as well, like earning bonuses or competing for prizes. Trading fees are a big part of the business model for these companies. It's why you see so many exchanges engaging in shitcoining, i.e. promoting a large variety of digital assets to their customers. The more you trade, the more they earn.
Bitcoin On Exchanges Is A Bitcoin Receipt
Leaving your bitcoin on an exchange also provides them with another benefit, in that they have custody of your asset. This means it's money on their books, and they can do whatever they want with it. The bitcoin balance you see in your account isn't "real bitcoin". It's a promise to pay you bitcoin.
If your bitcoin is on an exchange, you own zero bitcoin

Bitcoin Axiom
Because exchanges have custody of your coins, it means they can use that money to invest in other types of assets, creating financial derivatives on top of your bitcoin. This is called rehypothecation.
Rehypothecation means that although you see a balance of 1 BTC in your account, that exchange may take a portion of that value and invest that into other assets. It could be relatively conservative assets like bitcoin futures, or high risk assets like altcoins. There's really no way to know. A bitcoin exchange account is not a bank account. There are no specific reserve requirements for the company and no FDIC insurance.
While most of the time this isn't an issue, there are some potentially massive problems down the road, which is why most experienced bitcoiners will highly recommend that you do not store large amounts of bitcoin on exchanges.
Potential Problems With Storing Bitcoin on An Exchange
Exchange Hacks
When your bitcoin is left on an exchange, protecting your bitcoin is only as good as their cybersecurity. There have been many exchange hacks over the years, meaning that funds were stolen from exchange wallets. This is often confused by the normie crowd, which may think bitcoin was hacked. Bitcoin has never been hacked. Exchanges have been hacked, and bitcoin was stolen.
Though security around exchanges has gotten much better in the recent decade, hacks still happen, and that's the thing about hacks: they are always surprising.
In addition to hacks, exchange solvency is another issue. If an exchange goes into bankruptcy, or the owner just turns evil and splits, your funds on the exchange are in their full control. In some cases, they can even use your funds as collateral to pay back investors!
Many people choose to leave their bitcoin on an exchange because they'd rather trust the cybersecurity team of a large corporation rather than themselves. While I understand the thought process here and can sympathize with the hesitation, one of the most basic benefits of bitcoin is true ownership of your money. By leaving your bitcoin on an exchange, you are temporarily giving up rights to your bitcoin.
My recommendation would be to learn the very basics of safe and secure self-custody of your bitcoin. It's much easier these days and will help you better understand the amazing asset you hold.
Phishing
Even if their security is on point, if you don't protect your account properly, you can still get your bitcoin stolen from your account. For example, if your account has a weak password, your individual account could be hacked. Even with SMS verification, you can be SIM-swapped, and still have your funds stolen.
Even if your account is 2FA enabled properly with an authenticator app, there's still the possibility of being social engineered to give up your bitcoin. A fake email asking you to verify your account information could end up with you giving up your login information to a hacker, or a malicious browser extension could end up with you sending bitcoin to them.
Phishing in particular is not exclusive to exchanges, and you should watch out for this stuff even if you have your bitcoin properly secured, but it's still a relevant problem to be aware of when storing bitcoin on an exchange.
Bitcoin Bank Run
The exchange you use to secure your bitcoin may or may not rehypothecate it. You can read the fine print in their terms of service and disclosures to find out, but most likely there's some kind of clause which allows them to. Even exchanges that claim to not engage in the financialization of their bitcoin assets most likely do not have "proof of reserves", which would prove that they own all the bitcoin for which their users have claims.
If you can't ensure that they have ALL the bitcoin they say they do, in a crisis, there could be an event similar to a bank run.
For example, if there were some kind of unexpected event that caused a large number of users to want to withdraw their bitcoin from exchanges all at once, that would be the time you'd find out that they don't actually have the bitcoin they owe you. If this were the case, even if you had some kind of insurance, or even if there was some kind of lawsuit afterwards, it could be years until you recovered your funds. Mt. Gox was hacked in 2014 and the victims of that hack still have not recovered their funds as the lawsuit works its way through the courts.
Even in the best case scenario, where there was a mass panic, and your exchange did have all the bitcoin, the mempool would be full and you'd be paying super high fees to withdraw your bitcoin. If you were taking out a large sum, then paying $50 to withdraw $10,000 worth of bitcoin wouldn't be a big deal, but withdrawing $500 means you'd be paying a 10% fee to the network. In this scenario, you'd still end up with your bitcoin, but less of it, and you'd be stressed as hell for the next few days as you wait for the mempool to clear and your transaction to be added to a block.
Why not just spend a few hours to learn self-custody, and knock this off your list of things to worry about?
Withdrawal Limits
Sometimes, bitcoin goes up in value rather quickly. This may be a good problem to have, but it's still a problem. If you were to buy $2,000 worth of bitcoin, then bitcoin does a 10x run, you'd now have $20,000. Suddenly, you'd feel unsafe having 20 grand on a mobile wallet like CashApp, and you'd realize it's a smart idea to peel some off your phone wallet and stack it into cold storage.
The problem is, CashApp probably has a $5,000 per week withdrawal limit. So while you previously didn't have to worry about that limit, now you do. It'll take you a full month to withdraw all your funds, and every day in the meantime you'd have all that digital cash on your person as you walk around town. Scary!
Another issue which has happened to users of certain exchanges is that they sometimes change their rules unexpectedly. This happened recently with Binance, where users were allowed to buy, trade, and withdraw a certain amount of bitcoin without giving out certain types of private information. One day, Binance changed the rules, and those users had their bitcoin locked on the exchange unless they handed over identifying information like a government picture ID.
You might be thinking that this is the norm, and it's not a big deal, but they may make changes in the future which you do think are a big deal. If they have control over your bitcoin, ultimately, you don't have many options other than to comply in order to get your property back.
Limited Access To Funds
I've run into this issue myself more than once. When you store your bitcoin on an exchange, it's not your bitcoin. That means using it is subject to the rules of the exchange. If you want quick access to your bitcoin for whatever reason, you might not be able to get it. For example, if you want to pay someone directly from your exchange account, you may need to go through several verifications steps before you can actually send funds. While this is a good way to protect your funds that live on the exchange, it's a real pain in the ass when you just want to send someone some bitcoin.
Instead of just scanning a QR code and seeing the transaction sent to the mempool immediately, now you have to get a 2FA code from your authenticator. If you haven't used your phone to withdraw recently, you may need to click on a link sent to your email. Now you need a new 2FA code. Uh oh – if you triggered some kind of anti-fraud mechanism, you may need to do wait two days for manual verification, or do a face scan. What happens if the face scanning app doesn't work with slow data? Now you're screwed.
As I rant on this, hopefully it's obvious how annoying it is to run into these issues in a time crunch (like standing in line at a farmer's market), so it's good to always have some funds on a hot wallet if you plan to spend some bitcoin in the future.
2. A Mobile Wallet
Custodial Mobile Bitcoin Wallets
You could start with a simple bitcoin wallet like CashApp or Strike. Getting some bitcoin is as simple as connecting your bank account, transferring some money via Plaid (instant transfer), then buying bitcoin. You can sign up, get verified, and own some bitcoin in less than a few minutes. You can even receive and send bitcoin within minutes of downloading the wallet.
This is a custodial wallet, meaning that the wallet holds your bitcoin funds for you. It's basically the same holding your bitcoin on an exchange and you do not have full possession of your bitcoin. You don't have the keys! Of course, you can withdraw it at any time, but while the app holds your coins, they are the custodian, and you are subject to their rules.
Non-Custodial Mobile Bitcoin Wallets
Many mobile wallets allow you to create your own keys and take ownership of your bitcoin. There are probably more than 50 good bitcoin wallets out there that offer a variety of features including multisig options, lightning integration, and connecting to your own node. Do your due diligence!
With the world of non-custodial mobile wallets, you can also divide them into categories of hot wallets and cold wallets.
A hot mobile wallet would give you access to your keys at all times, meaning your bitcoin would be available to spend or transfer at any time. A cold mobile wallet would generate private keys for you, but they you would need to store them offline on paper or steel. The mobile app would then act as a "watch only" wallet, that allows you to view your funds but not spend them.
Pros And Cons of A Mobile Wallet
The upside to a mobile bitcoin wallet is that you have your bitcoin with you at all times. The downside… is that you have your bitcoin with you at all times. If your phone is not secured properly you could lose your bitcoin to malware. If you lose your phone and haven't properly backed up your keys, then you could lose access to your bitcoin forever.
A common way to mitigate this issue is to have two separate wallets, one cold wallet for the bulk of your funds and one hot wallet for spending.
If you want to turn your mobile phone into a bank, you absolutely can. If you live in a place with inflation higher than 10%, it makes sense to be your own bank and use bitcoin. If you live in a place where the government might confiscate your funds, it makes sense to be your own bank and use bitcoin.
Mobile Lightning Wallets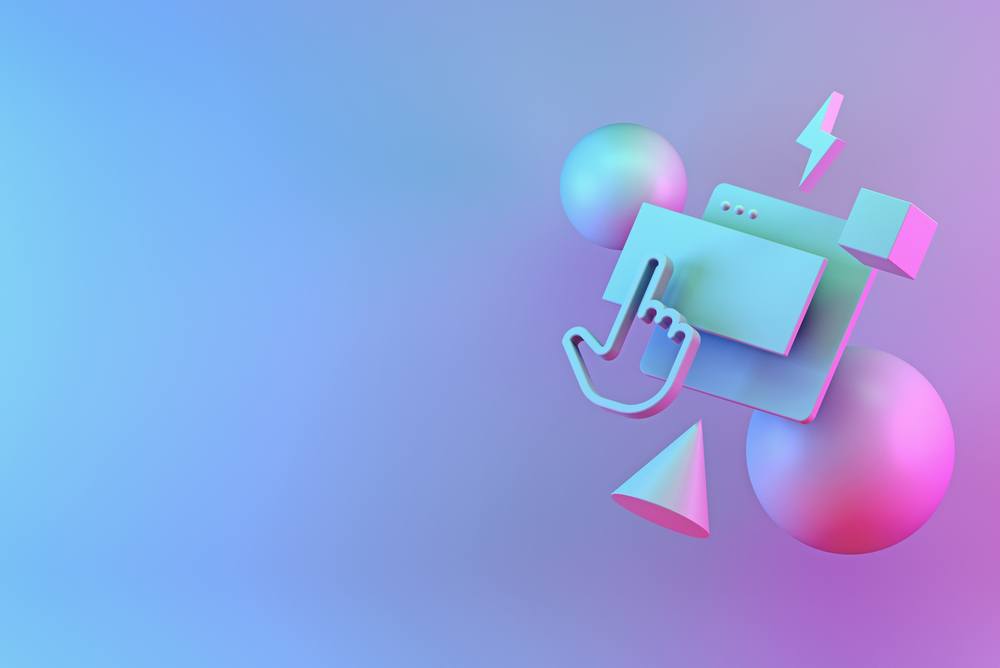 Another type of mobile wallet allows you to send "lightning bitcoin". A lightning wallet is a way to send bitcoin faster and cheaper than on-chain bitcoin. Lightning is a layer 2 built on top of bitcoin, so you're still using bitcoin, but in a different way. I won't cover exactly what lightning is all about here, but for now, it's enough to be aware of it and its benefits.
It does come with some tradeoffs though.
First, you need a specific type of wallet, i.e. a lightning wallet. You cannot send normal on-chain bitcoin to a lightning wallet, and vice versa. Secondly, there might be some small fees when you want to open up some types of lightning wallets (like $1 or less).
As of now, lightning is pretty cutting edge, so to use lightning properly takes some technical skill. However, more and more wallets are developing strategies to onboard users to lightning in seamless ways.
Tradeoffs Of Custodial VS Non-Custodial Lightning
My favorite lightning wallet is Phoenix. They abstract away all the complicated stuff and let you send/receive both on-chain and lightning bitcoin. Everything is managed as a lightning wallet, so when you send on-chain bitcoin to the wallet, it converts it into lightning, and if you send lightning out, it'll swap back it if necessary. With the tradeoff of convenience comes the loss of control over fees, and you'll probably pay a bit more in fees than superusers but it's very convenient AND you get to hold your own keys.
There are some custodial lightning wallet solutions which are quite popular like Wallet of Satoshi, which have much cheaper fees, but they come with the tradeoff of not being able to hold your own keys.
Lightning is pretty advanced and is still very early in the development stages, but it does work, and seriously cuts down on transaction fees, as well as increases the speed of transactions for people who frequently interact with bitcoin.
3. A Hardware Wallet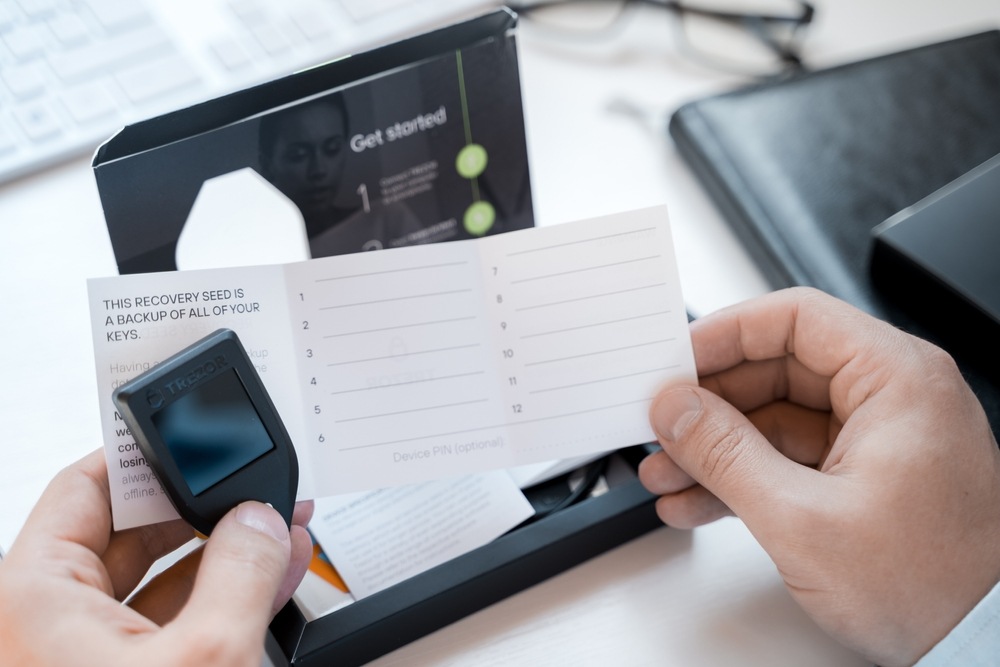 A hardware wallet is my preferred way to store bitcoin because it's simple, straightforward, and super secure if you do it right. I also think it's easy for most people to "get it" right away, unlike some of the more advanced schemes out there. There are many brands of hardware wallets out there, but my personal favorite is the Trezor T. Trezor One is also good, and very cheap, but it doesn't have the touch screen.
For bitcoin-only wallets, Coldcard, Passport, and Bitbox are three of the most recommended. I really like the Coldcard, but it is a little more advanced. Many hardcore bitcoiners will have an issue with my Trezor recommendation for a few reasons not worth going into right here, but it's the one I prefer at this point (this may change later).
With a hardware wallet, it will generate your private keys for you (12-24 words) and provide you with a piece of paper to write them down in case of an emergency where the wallet breaks. The cool thing about this process is that as long as you have those 12-24 words generated by the wallet, you have access to your coins. That's your key to your bitcoin.
The hardware device could have total catastrophic failure and you can just regenerate the wallet on a new device using those words. You can even generate keys on one device, then restore them in a different device.
Because those words (your key) can regenerate the wallet, it's important to not share them with anyone. Never store them online. Don't email them to yourself. Don't put them into a password manager. Don't even type them into a word doc and print them out. Those words should never be typed into a keyboard. If someone gets those words, they can take your bitcoin.
Viewing And Accessing Your Bitcoin With Hardware Wallets
Most wallets allow you to access and manage your bitcoin through a desktop app. In the case of Coldcard, it's a bit unique in that it doesn't have its own app, but this is not uncommon for some hardware designers who choose to focus on hardware and let you choose the software. You can create a mobile wallet with the Blue Wallet app, or a desktop wallet using the Specter or Sparrow software.
Hardware wallets also require a pin, for extra security. Combined with a passphrase (described below), a single hardware wallet can be a very secure device. There are some known vulnerabilities to some of the hardware wallets out there, but they require a very sophisticated, targeted attack.
For example, someone would need physical access to your Trezor One to hack the pin and seed phrase, and an advanced hacking program to dictionary hack the passphrase. Various other attacks would require $200,000 worth of hacking equipment, or a combination of key logger and physical accesses, or other unlikely scenarios.
A basic hardware wallet is easy to understand:
Buy the wallet
Generate and store the keys
Plug it in to software to use bitcoin
Adding A Wallet Passphrase For Security
One way to make your bitcoin wallet even more powerful as a way to secure your bitcoin stash is to add a passphrase. This is sometimes called the "25th word". It's a custom phrase that most wallet apps give you the option to use. Each phrase you enter creates a new wallet, and this means that one hardware device can create multiple wallets. This is an option on both mobile wallets and hardware wallets.
For example [seed words #1-24 + secretpassphrase1] and [seed words #1-24 + secretpassphrase2] are two completely different wallets.
This setup offers a number of advantages. For one, if there was an exploit specific to a hardware wallet manufacturer, your passphrase would give you an added layer of security not specific to that company. Your passphrase is known only to you, and not part of the BIP 39 wordlist.
Also, because the wallets are hidden and not shown when you log into your default wallet, you can use the default wallet as a decoy. This would be useful in the case of a physical attack where someone holds you hostage to drain your bitcoin funds. If you put some decoy funds into your default wallet, there would be no way for an attacker to know how many hidden wallets you have. This may seem like a far-fetched idea, but it happens.
Finally, creating a wallet passphrase is one last line of defense in the case of seed compromise. Secret locations can be stumbled upon. Bank deposit boxes can be opened by government order. Trusted family members can surprise you. A secure passphrase would mean your funds were still protected from this type of attack.
If you do create a wallet passphrase, or multiple passphrase wallets, just make sure to not overcomplicate things. Since these are self-generated, there's no safety net. If you type a capital letter vs lower case letter or make a typo, there's no way to recover the wallet without guessing correctly what the mistake was.
Shamir Backup (Key Sharding)
Shamir backup, also known as "key sharding" is a variation on a single-key hardware wallet. With a Shamir backup, you take one key produced by your hardware wallet, but then from that single key, derive multiple "shards". Basically, you turn one big key into multiple small keys.
You get to decide how many shards you want to make, and what threshold is required to unlock the main key to your funds. For example, you could design a 3/5 sharding scheme or a 10/16 sharding scheme. The key shards look similar to a normal backup key, in that they are a sequence of words you can write down on paper or etch into steel.
The benefit here is that it removes the single point of failure of misplacing your key. You could distribute your shards in various locations, and not worry about losing one, or even a few shards, depending on how you design the scheme.
There are some significant downsides though.
For one, the more complicated your setup, the higher the chances that you shoot yourself in the foot. It's not uncommon for people to outsmart themselves. After 6-12 months of hodling your coins in cold storage you may forget details if you don't frequently practice the recovery steps correctly. The alternative is to constantly check your setup to memorize it and make recovery second nature. This is also a security risk because you'll be frequently accessing secret hiding places, and you may get sloppy if you rush through a complicated process on a busy day.
Plus, you still have the single point of failure of your single hardware wallet. For example, if you chose a low-quality brand and your key was created improperly, or something went wrong with your setup right from the beginning, you are still reliant on that single key. A Shamir backup can still be a single point of failure.
5. Collaborative Custody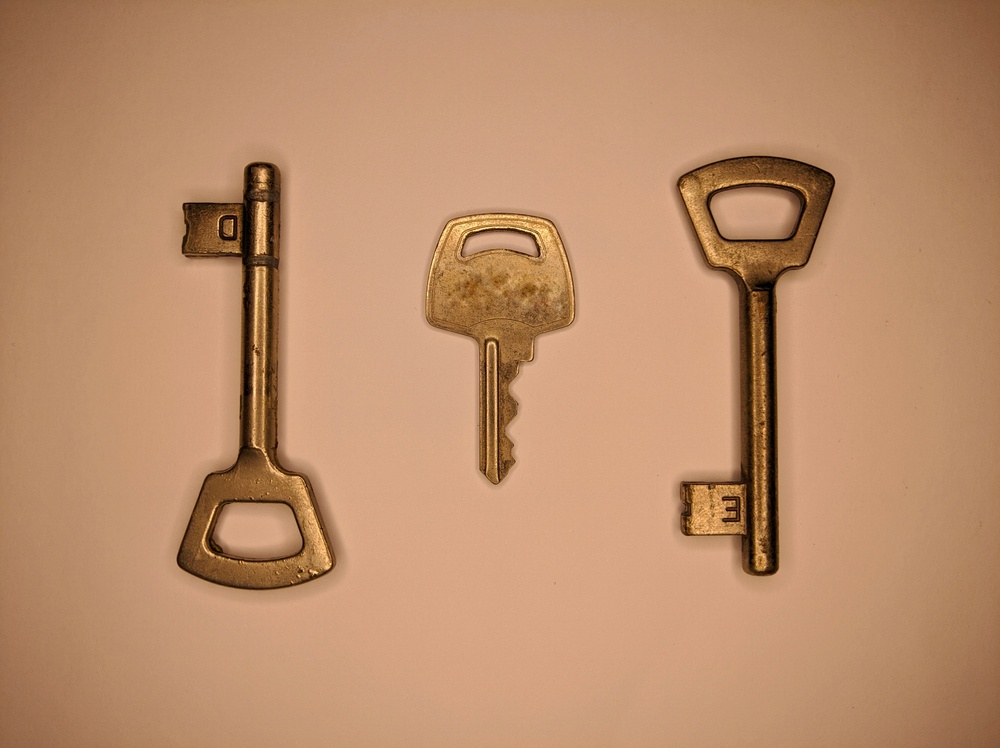 I'm a huge fan of collaborative custody wallets because it combines the best of many worlds for your average bitcoiner saver. Currently, there are cheap, or even free collaborative custody services you can use to store your bitcoin in a secure and accident-resistant way. Usually arranged in a 2-of-3 multisig setup, you hold two of three keys, and the custodian holds one. That means they cannot spend your bitcoin, but they can help you recover it if you mess up one of your keys.
It can be a huge weight off your shoulders to have an experienced bitcoin company help you set up the wallet scheme and troubleshoot issues.
The main downside to collaborative custody is a loss of privacy. Because these services hold a key to your funds, they can see the balances and transactions you make with the wallet.
Recommended Collaborative Custodians
This setup is actually quite cheap, or even free. Unchained Capital offers free "vaults", which are a 2-of-3 multisig. Unchained holds one key, and you own two. It's very simple to set up, or you can pay a one-time fee and get their help setting it up for the first time. They also have excellent support via email, phone, or Skype , and a robust set of training modules. I always get responses within 24 hours.
Casa's Gold Package is also 2-of-3, but one of your keys is actually an app on your phone. You'll have one hardware wallet, one phone wallet (app), and then Casa hold the third key. This costs just $10/month, so it starts to look like a great option even for those with just a little bit of bitcoin. A Netflix subscription alone costs more than that! Their app is really good, and they also have an option to upgrade to a 3-of-5 scheme if you really start collecting a lot of bitcoin.
Nunchuck is one that I'm less familiar with, but they allow similar options, but much more customizability for paying tiers of membership, including NFC air-gapped keys, a phone app, chat support, scheduled payments, coin control, emergency lockdown and more features.
4. Multi-Sig Self-Custody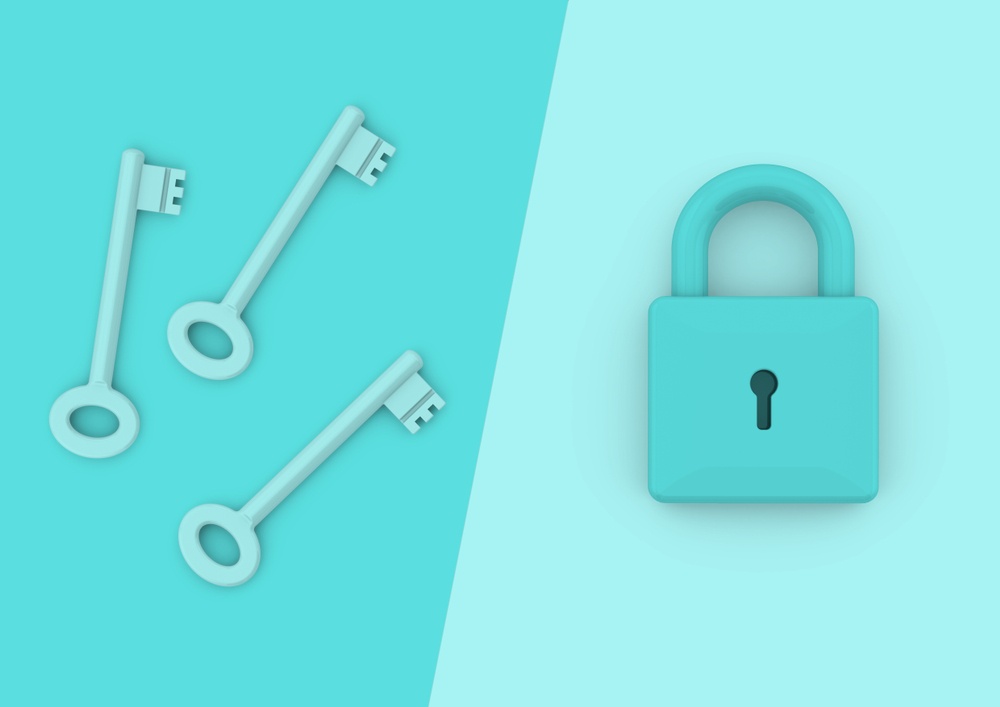 One more option for storing your bitcoin is a multisig setup where you control all of the keys. This allows for a lot more customization of your setup, and comes with a privacy improvement over the custodial version.
This can sound pretty daunting to a newbie, but it can be done without knowing any coding at all. Setting up is easy. Troubleshooting is quite difficult though, so don't put your whole stack into a multisig wallet on the first day. Follow their Telegram groups for support.
The best way to create your own multisig wallet is through free and open source software, and there are many options. Some popular ones are Sparrow and Specter.
The main downside to a wallet like this is that nothing is guaranteed, and you are fully responsible for your actions. Sometimes, there is no do-over button.
Can Bitcoin Actually Ever Go Mainstream With Self Custody?
Can bitcoin become a global store of value when it takes so much work to get started?
To be perfectly honest, I think the idea of self-custody of bitcoin is going to be a big hurdle for normies to get over. The truth is that average people just want something easy, similar to how banking works right now.
Sometimes it can be a drag how much work it takes to secure my bitcoin versus a bank account. Your average person just wants to go about their daily lives and not think about whether their 3rd key in a 3/5 multisig quorum is still secure.
People will do it when they see that the benefits outweigh the downsides.
Learning how to drive, then buying, storing, and maintaining a car is not a simple task. Owning a $1000 phone you take everywhere in your pocket is a lot of responsibility. Billions of people do these things every year because it's just part of modern life.
So, can people self-custody money? Absolutely. Yes, they can, especially if there's an incentive to do so. If bitcoin proves to be a reliable store of value over the next decade or two, people will make the effort.
In the meantime, self-custody will get easier. Hardware wallets will get smarter. User experiences will get smoother. New companies will emerge with better storage solutions. The banks of the future could even offer key management and be part of a your bitcoin multisig quorum.
What's The Best Way To Store Your Bitcoin?
If you read everything up to this point, you may be thinking that all of these setups sound scary! How can I trust myself? There's way too much to learn and I don't feel secure about my funds.
All methods of storing bitcoin come with pros and cons.
Exchange custody is hands-off, but you give up ownership of your coin.
Single sig is simple to set up and manage, but is a single point of failure.
Multisig is robust, secure, and foot-gun resistant, but adds complexity.
A mobile app is versatile and simple, but adds attack surfaces.
Nothing is perfect. You'll need to decide which setup is best for your situation, your comfort level, and the amount of money you're storing on bitcoin.
Frequently Asked Questions
Is Bitcoin Stored On A Server?
No, bitcoin is not stored on a server. This is one of the advantages of bitcoin as a censorship resistant money. Assuming that you hold your private keys, your bitcoin cannot be easily seized by hackers or authorities. If you hold your bitcoin on an exchange, then it's possible that your private keys are stored on a server somewhere, and if the exchange gets hacked, your bitcoin could be stolen. This has happened many times, and it's why long time bitcoiners always recommend to hold your own keys.
Is Bitcoin Stored On My Computer
No, bitcoin is not stored on your computer. As long as you are not storing your private keys on you computer, even if someone has remote access to your machine, they cannot steal your bitcoin. The only way to access someone's bitcoin is by getting access to their private keys. Some people in the past have chosen to encrypt their keys and store them on a computer, or even store their wallet.dat file on their computer, but this has been proven many times to be insecure storage, and even long time bitcoiners have had their wallets hacked this way.
Is Bitcoin Stored On The Blockchain?
Bitcoin being stored on the blockchain is probably the closest answer to where your bitcoin "lives", so the answer here could probably be YES, bitcoin is stored on the blockchain. However, bitcoin Bitcoin doesn't exist as an individual coin, and isn't stored in any one location. Instead, bitcoin is a recognized as a series of UTXOs, or transaction history, whereby you can trace ownership of units belonging to private keys of bitcoin over time. That history of transactions inputs and outputs is known as "the blockchain".
Who Gets My Money When I Buy Bitcoin?
If you buy bitcoin from an exchange, the exchange where you bought bitcoin will get your money in exchange for an amount of bitcoin equal to the value you sent. That money can then be put on the company balance sheet, be used to purchase more bitcoin, or be sent to other users who are selling their bitcoin. If you buy bitcoin peer-2-peer, then the person who you directly sent cash will get your money when you buy bitcoin.
Who Controls The Bitcoin Network?
The Bitcoin network is controlled by three different groups of people, each following their own incentives: miners, developers, and node runners. None of the players have full control over any one aspect of the system. Sometimes they work in tandem, and sometimes they have competing incentives. Each aspect of the system is permissionless, so anyone, at any point, can join as a miner, developer, or node runner, and you can be wear just one, or all three hats. Ultimately, each user can choose to run whatever code they want to run on their node, so many people have come to the conclusion that the individual bitcoin user is the most powerful participant in the system.