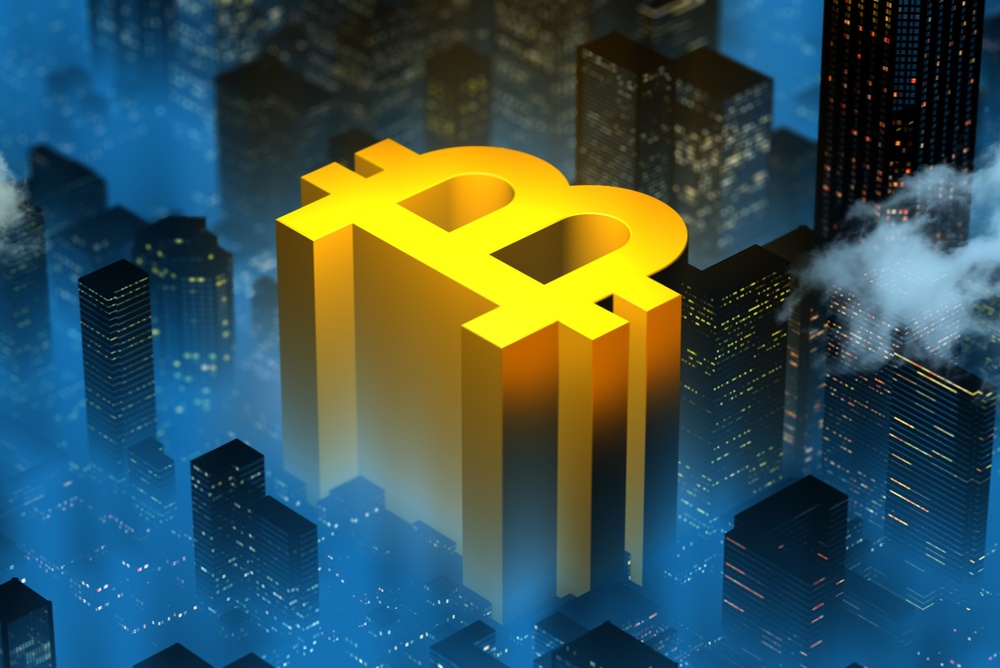 A surprising number of people still think that Bitcoin is a company. To be clear, Bitcoin is not a company. The confusion is understandable though. Bitcoin, as a concept, is something completely new, so it's reasonable to use language with which we were already familiar, to describe this thing we don't understand.
For example, I've spoken to many people who have considered "buying shares" of bitcoin, as if they were buying a stock. Bitcoin is not a company, therefore it did not issue any stock shares.
Bitcoin is more like a commodity than a company, and many people compare it to gold. You have to mine it like gold, there's a limited supply like gold, and you can also buy a fraction of a bitcoin, similar to how you can buy small or large units of gold. You can buy a 1/10 gold coin, or a 1 kilo gold bar. The value-per-unit of gold doesn't change based on its size, and bitcoin is the same.
You can buy $10 worth of bitcoin or $1,000,000 worth of bitcoin. You can buy 0.000001 bitcoin, or 1.0 bitcoin.
However, it's not exactly like gold, because bitcoin had to be invented. Bitcoin does not occur naturally in the digital world like gold occurs naturally in the physical world. Satoshi Nakamoto had to create and launch the code, then the bitcoin network had to be tested, used, updated, and promoted by users in the early years.
In that way, bitcoin is like software. It was created by someone and continues to be improved over time by various groups of people. The cool thing about the bitcoin software is that it's free and open-source, meaning anyone can work on it, without permission. It's not owned by any person or company!
Since bitcoin isn't privately owned, anyone with a computer can contribute to its development, or build applications to interact with bitcoin. For example, you could build a game that uses bitcoin, or build a company to buy and sell bitcoin, or a mobile wallet to store your bitcoin, and you don't need anyone's permission to do so.
6 Reasons Bitcoin Is Not A Company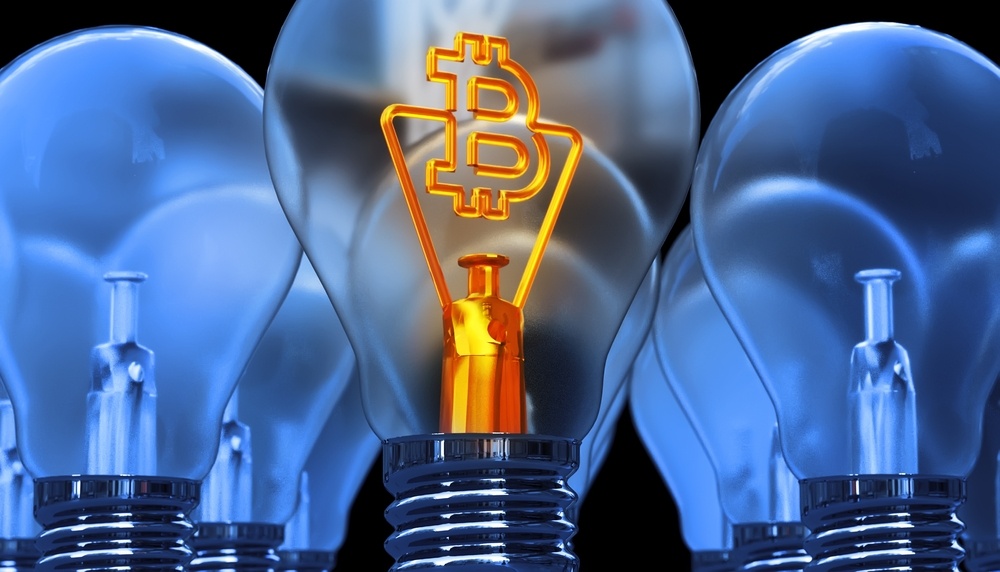 1. There's No CEO
Satoshi Nakamoto invented bitcoin, but he was never CEO. He disappeared in 2010, then Gavin Andresen became the de facto "lead" on the bitcoin project, even though there were more than a few contributors and a thriving forum at that time. Some time after that, Andresen had his Github privileges removed (a tool to change bitcoin's code), and the following year, prominent bitcoin developer Mike Hearn quit working on bitcoin as a result of not increasing the block size.
Over the past decade, contributions have become less centralized over time, starting with Nakamoto in full control, and ending up with no clear leader. Perfect. This is exactly what we want to see. No single person is "in charge" of Bitcoin, and this is a feature, not a bug.
From a security standpoint, there's no central "head" to chop off the bitcoin beast. You can't put any specific bitcoin leader in a political prison. You can't sue them. You can't defame them. You can't bribe them. No single person can destroy bitcoin simply by making a mistake.
2. There's No Board Or Foundation
Unlike some other cryptocurrencies out there, Bitcoin doesn't have a lead foundation or board of directors either. There is no central Bitcoin organization that directs what's next on bitcoin's roadmap. There is no slush fund, or DAO, or funding source from which Bitcoin developers can draw money to pay for development.
Some people would say this is a negative, because without focus from a CEO, board, or foundation, progress can be slow. Nobody is in charge! However, this also means that bitcoin isn't a "move fast and break things" type of organization. When there's a trillion dollars worth of people's money at stake, you don't want a small group of people deciding how to handle things. Everything is proposed, discussed, debated, and implemented publicly.
In bitcoin, every node is equal. If you want to change bitcoin, then you need to ship code. That code will be reviewed and can be critiqued by anyone in the world.
3. There's No Hierarchical Structure
Nobody in bitcoin gets more say than anyone else. There is no leader. There are no followers. There is no spokesperson, and there are no press releases. The main defining the quality of how bitcoin changes is who has the skill to do so.
The cool thing about nobody being in charge of bitcoin is that means you can do whatever you want with it.
If you want to mine bitcoin, you need to acquire computing power and an energy source. If you want a wallet with more functionality, you need to make the app. If you want to make bitcoin more private, or more secure, or add some kind of feature to it, you need to write the code for it. Nobody is charge, because you're in charge of your own bitcoin experience.
Even if you can't code these things yourself, you can still do the research and find the bitcoin apps you want.
4. There's No Predefined Roadmap
To some, the lack of a roadmap for Bitcoin's future is a negative. To bitcoiners, however, this is a positive.
Bitcoin goes where it needs to go, led by people who are interested in using it. The cool thing about bitcoin, however, is that even if someone wants to change bitcoin, the users of bitcoin don't necessarily need to adopt those changes.
Typically, changes made to bitcoin's code are backwards compatible, meaning that users of bitcoin don't necessarily need to adopt those changes. The bitcoin software people use today is still compatible with the original code launched in 2008. Additionally, when a group of powerful individuals and companies tried to change bitcoin's code in 2017, the users rejected the changes and they were not adopted.
Anyone Can Change Bitcoin
Anyone can propose changes to the network. Anyone can write code that would implement those changes. Anyone can check the code. Users are never "forced" to adopt any updates. This is why you may hear some bitcoiners say that "bitcoin has no governance structure".
There are many proposed changes to bitcoin that are rejected by the users. What will bitcoin look like in 10 years, or 20 years? Nobody knows. We'll see where the technology takes us. We'll invent the things we decide we need.
Bitcoin is not defined by any one person. Bitcoin doesn't have any specific goals. Bitcoin will become what we need it to become.
5. There Are No Employees
Every interaction in bitcoin is voluntary. You choose to buy bitcoin. You choose to run a node. You choose your software implementation. You choose to transact with someone.
And if you work on bitcoin, you are making a choice as well. There is no centralized Bitcoin Foundation to pay you. There is no bitcoin maintainer contract. Nobody asks you to work on bitcoin. Nobody notices if you don't show up to work. Working on bitcoin is purely voluntary.
Some folks figure out how to get paid for it, and this may be through donations, grants, or by working for a private company with a specific goal in mind.
When You Work For Bitcoin, You Work For Yourself
The funny thing is, though bitcoin doesn't have any employees per se, there are actually more people working for bitcoin than any company in the world – and they are doing it for free! Anyone can contribute to bitcoin, and each person will do it in their own way.
For example, I created this blog about Bitcoin, answering commonly asked questions about bitcoin, in a simple, newbie-friendly way. Other people create things like games, which attract people to use bitcoin through the medium of entertainment. There are tons of entrepreneurs in the bitcoin space, building companies that use bitcoin, like bitcoin lending, bitcoin trading, bitcoin storage, and bitcoin education.
One great example is the makeup and beauty influencer Michelle Phan, who is using her platform to educate people about bitcoin. Another example could be Preston Pysh, a value stock investor who makes an excellent case for holding bitcoin in your portfolio. One other example could be Natalie Brunell, who is a media commentator who is able to explain complex bitcoin topics in a succinct and clear way for people who watch television (yes, they exist!)
Maybe the most famous bitcoin contributor of 2020 and 2021 was Michael Saylor, who wrote the playbook for the adoption of bitcoin on corporate balance sheets.
These people were not hired by Bitcoin Inc. to do these things. They discovered bitcoin, believed in its value, and decided that bitcoin was important enough to dedicate their time to it.
6. Bitcoin Doesn't Make A Profit
Bitcoin is money, but it doesn't make any profit. Since there's no CEO and no employees, there's nobody to pay!
The closest thing to getting "paid" by bitcoin could possibly be that miners get paid a "block subsidy" by the bitcoin protocol on top of any transaction fees from users sending bitcoin. The block subsidy and transaction fees are collectively called the block reward, and this mechanism was baked into the formula on day one.
However, to get paid a block reward, you still have to front-load the work before you get paid. You have to buy an ASIC and pay for electricity to actually mine blocks, and you have to make sure that your input costs don't exceed the value of the reward.
No matter how you make money with bitcoin, you have to work for it. Come up with an idea, put in the work and get paid by their customers. If the company goes bankrupt Bitcoin protocol lives on, because Bitcoin is not reliant on any one, single entity.
If Apple goes under, the iPhone is dead. If 100's of bitcoin companies disappear tomorrow, Bitcoin survives.
Bitcoin is Free And Open Source
Bitcoin is not copyrighted. You can use the logo for anything you want. You can use the name for your company and nobody is going to sue you. Nobody is going to stop you from building a bitcoin app, or a bitcoin company, or a bitcoin organization.
This is very different from something like GoDaddy or Netflix, where if you use a color scheme that's too closely related to their company you could land in hot water for trademark infringement. Remember when Apple sued Google for using the pinch motion on their touch screens? As a digital marketer I deal with Amazon a lot, and there was a period where they were sending out cease and desist notices to any domains with "zon" in the title because it implied affiliation with Amazon.
The Downsides To Bitcoin Not Being A Company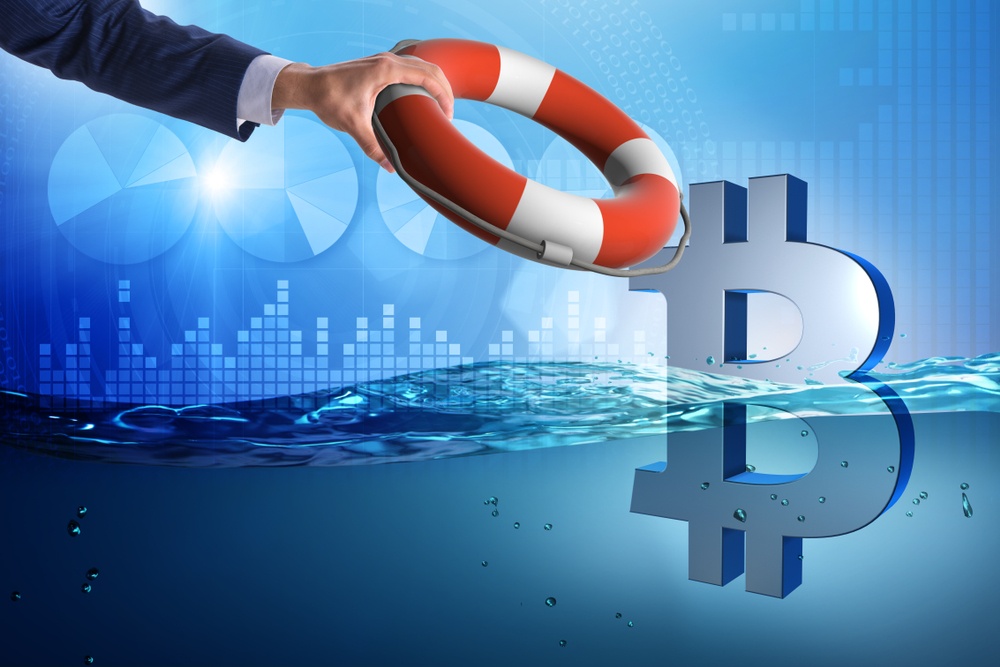 No Funding
Personally, I think the biggest downside to not being a company is that there's no consistent source of funding. Bitcoin is reliant on bitcoiners figuring out how to pay for the projects they want. If bitcoiners lose their passion for bitcoin, then the bitcoin project is dead.
Luckily, there is a massive (and growing) network of bitcoiners around the world. The tide is really starting to turn in 2021, with bitcoin-only venture capital starting to emerge. Bitcoin VC firms like Ten31 and Bitcoiner Ventures are laying the groundwork to fund Bitcoin companies.
What about developers though? Right now, there seems to still be a large reliance on grants and donations. Some people prefer it that way, so there is no corporate influence on developers, and they maintain their self-motivation. Still, it's hard to see long time contributors to bitcoin like Luke Dashjr and Andreas Antonopoulos post things about needing health insurance or having to sell all their bitcoin to pay for student loans.
Companies and organizations like OKcoin or Spiral occasionally issue grants as well, and perhaps we'll see more of that in the future as more companies emerge that are reliant on Bitcoin.
Projects are currently getting funded, but there could always be more, and things seem to be trending in the right direction, but it's just a different dynamic than a typical company which has a leader out there raising funds. I'm doing my part by donating to bitcoin developers monthly.
No Single Driving Force
Some of the most successful companies of recent years were led by visionary CEOs. Steve Jobs at Apple. Bill Gates at Microsoft. Reed Hastings at Netflix. Elon Musk at Tesla. Sergei Brin and Larry Page at Google. Jeff Bezos at Amazon. There are tons of examples of how these people drove their companies to success through thick and thin. Even when it seems like all forces were working against them, they still believed in their vision and came out on the other side as a tech giant.
Can bitcoin do the same without visionary leadership?
I think so, but again, it's just a different way to structure things. Something like Bitcoin has never existed before, but there are some examples to draw from, which, interestingly, are not companies. After all, Bitcoin isn't a company, right?
Foundational Technologies Are Permissionless
Linux is an excellent example of successful open source software. Most of the electronics we use today run on Linux. Its open source nature is why people can use it to program smart thermostats, televisions, and cars. Linux is also free and open source software. There is no Linux company, and you are free to use the software to develop whatever you want.
TCP/IP is an example of a communications protocol that was globally adopted despite not being a centralized, for-profit company. I'm not super familiar with the history of TCP/IP, but I do know that it's how computers on the internet are able to communicate. Billions of people use this technology every day and depend on it for work, life, and security, but it was developed by many different people and entities over the course of several decades.
Many people call bitcoin the internet of money because it's similar to TCP/IP in that it's a foundational communication protocol. Nobody owns TCP/IP. It's just the language of the internet. Likewise, nobody owns Bitcoin's code. It's just the language of digital money.
Both Linux and TCP/IP became foundational technologies for the internet-driven world we live in, yet nobody owns them, and nobody controls them. Having a visionary leader is not a requirement to become useful and widely distributed.
No Direct Helpline
Because Bitcoin isn't owned by anyone, there also isn't anyone specific to help you out if you get stuck. There's no Bitcoin hotline, or Bitcoin office, or Bitcoin HR department for complaints.
That's not to say there isn't help out there. There are A LOT of bitcoin enthusiasts out there who simply find pleasure in helping people get started or troubleshooting mistakes. I can't think of any other industry where so many folks work for free just for the hell of it. If you need help – it exists. You have to seek it out though, and you may have to try more than once.
Where do you get help with Bitcoin? It really depends on what you need help with.
If you need help understanding bitcoin, read some Bitcoin books and listen to some Bitcoin podcasts. There are tens of thousands of hours of content available for cheap or free.
Where To Get Direct Bitcoin Support
If you need help troubleshooting, you may be able to contact your bitcoin wallet provider or bitcoin exchange. I've received support for various things from these entities as well, though the extent of their support may be limited to using the specific product or service. At the very least, they may be able to point you in the right direction.
Recently, Bitcoin Support launched, which is a kind of service provider to teach you and your friends how to store your bitcoin privately and securely. They do have a direct helpline, but I think it may be limited to a specific set of processes they recommend.
You can, of course, also join Telegram and Discord groups related to specific projects or post questions on Reddit and GitHub. I've had success with all of these, though Telegram seems to be a favorite for extended troubleshooting questions and follow up discussions.
All that being said, sometimes, there is no "redo" button. If you get too wild with your bitcoin, you may do irreparable damage, meaning you may lose your coins. That's why it's important to be intentional about what you do with your coins and educate yourself along the way.
Can Bitcoin Succeed If Nobody Is In The Driver Seat?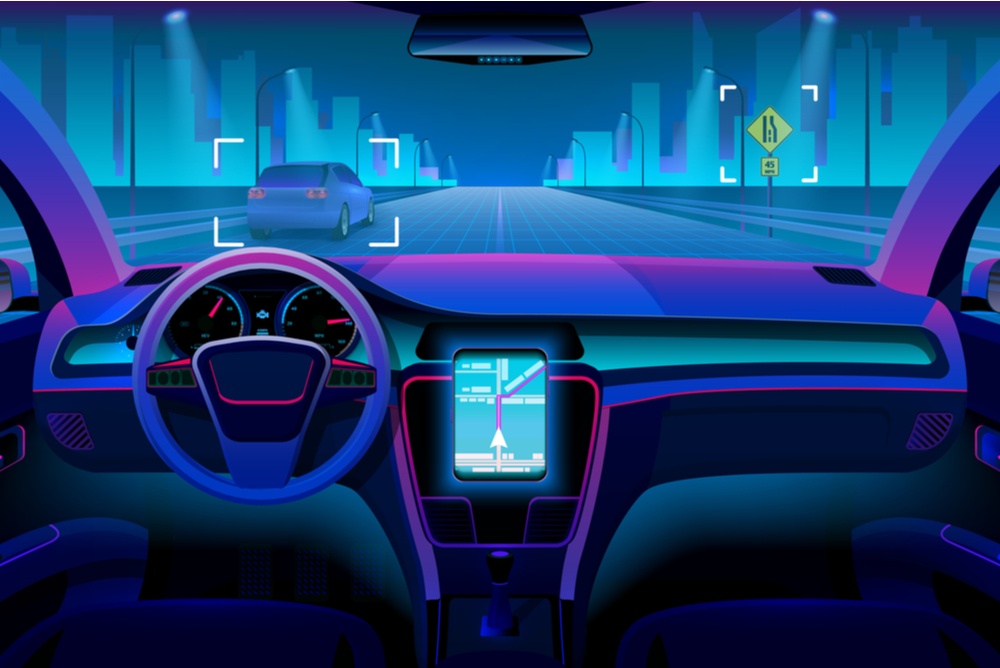 If bitcoin isn't a company, and nobody is in charge, and there's nobody working for it, and nobody makes money from it, can it actually survive? This is an interesting question, and the answer is exciting: nobody knows, but we're going to find out. If it does succeed, then it's probably smart to hold a little bit of bitcoin just in case.
To be fair, there are plenty of critics who say that bitcoin is going to zero, and there are plenty more who'd rather see other types of cryptocurrency succeed instead. The future is unknown, and bitcoin is not guaranteed to be worth a million dollars in the future.
Even so, there are a few things that make me strongly believe bitcoin will succeed, no matter what happens in the future.
Bitcoin is permissionless to build on
Bitcoin is cheap and permissionless to adopt
There is no central head of Bitcoin to attack
Bitcoin has a monetary incentive
Let me explain these points in a bit more detail.
Anyone who doesn't want to or can't build their own tech company can build on bitcoin. Bitcoin already has thousands of people from every country in the world working to make it better.
Money is a tool that every single person on the planet needs, with a cheap smartphone, each one of them can benefit from bitcoin.
There's no central point of attack with bitcoin, whether that be a physical attack, or a harmful narrative. If bitcoin gets curtailed in one jurisdiction, those resources will simply be diverted somewhere else.
Governments will never stop debasing fiat currency, and there's no way to make extra bitcoin. People will naturally gravitate towards hard money to preserve their wealth.
Bitcoin Is Antifragile
In my opinion, this is what makes bitcoin antifragile.
If you were a company that had infinite employees who worked for you because they volunteer their own time, and you didn't have to pay them, would you be a successful company? If your product was free, but could help people become wealthy, would the world be excited to adopt it? If you didn't have a CEO with a personal life that could damage the company's reputation, or a board of directors with selfish motives, wouldn't it be easier to remain true to the company mission? If you didn't have an office or a phone, how could anyone call to complain?
Bitcoin isn't a company, but it may turn out to be the most successful thing to ever be launched on the internet.
Frequently Asked Questions
Who Owns Bitcoin?
There is no centralized ownership of the bitcoin protocol or any bitcoin mechanisms. Anyone can contribute to bitcoin code, anyone can mine bitcoin, and anyone can create private keys for receiving and holding bitcoin.
Who Controls The Bitcoin Price?
The bitcoin price is determined by the number of buyers and sellers across many different platforms, in every country in the world. There are often price divergences due to the fact that bitcoin is not bought or sold in one centralized location, but these differences are often quickly discovered and arbitraged for profit, reducing those differences after a period of time.
Do Any Companies Own Bitcoin?
There are many companies, both public and private, that own bitcoin the asset as a treasury reserve asset, or for buying and selling goods with bitcoin as their unit of account. However, no company owns Bitcoin, the protocol, and there are a wide variety of contributors to the code base. Furthermore, nobody owns the bitcoin the brand so any companies are able to freely name themselves "Bitcoin Company XYZ" without infringing on any copyright.
Where Does Bitcoin Come From?
New bitcoin does not come from a centralized issuer. Instead, it's created through the process of "mining", whereby new bitcoin is rewarded to miners who expend energy to searching for the correct "nonce". Bitcoin mining is permissionless and finding the correct nonce is a random guessing process, meaning literally anyone in the world, from an individual with single USB miner, to a publicly listed mining company with tens of thousands of professional mining rigs could be awarded new bitcoin by the network.