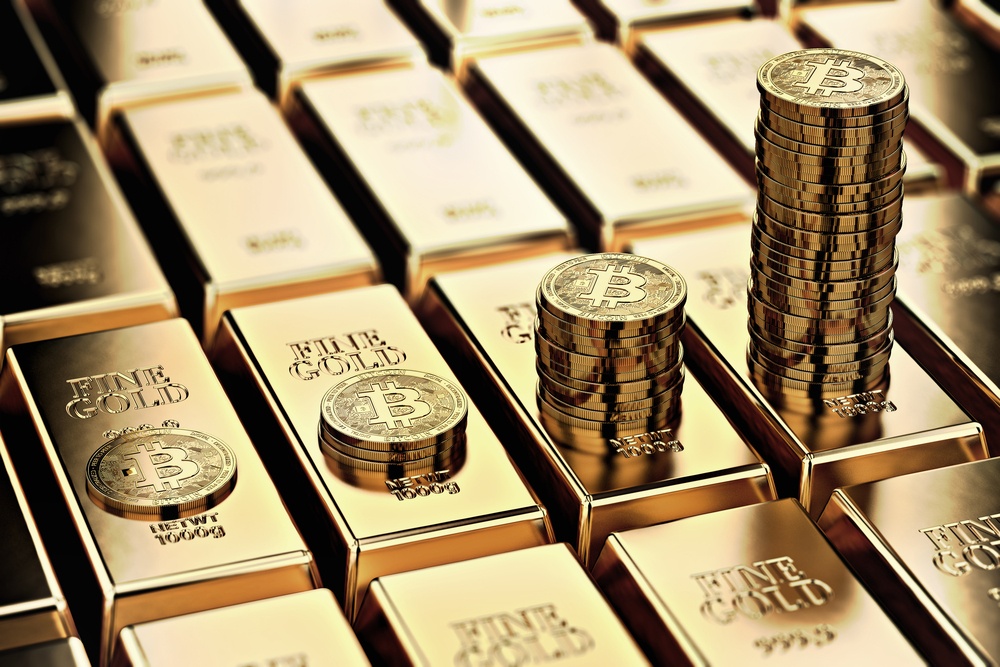 Bitcoin starts making sense once you understand what it does. Why does bitcoin have a price? Because people are paying for it. Why does bitcoin have value? Because it actually does something useful. Until you connect the dots and figure out what bitcoin actually does, then it'll probably seem like bitcoiners are taking crazy pills.
It's a lot easier to explain Bitcoin to my nocoiner friends when I can explain to them concrete examples of the functions that Bitcoin performs. Rather than get into the history of what money is, or how the US dollar is fiat currency, or how the Cantillon effect is making the rich richer and the poor poorer (it's a big turnoff to most people IMO), I point to what exactly Bitcoin does.
Let's get into what that stuff is.
Why Does Bitcoin Have Value?
It Makes Sending Money Over The Internet A Reality
Most people don't realize when you buy stuff online, you're not sending real money. You're sending a promise to pay money, and various companies like Chase or PayPal basically vouch for you in the meantime. It makes sense though, right? When you buy something from Amazon, you don't physically take a dollar bill, insert it into your disc drive, and shoop it over to the cash drawer over at Amazon HQ.
You most likely use a credit card, which isn't real money anyway, but even if you use a debit card, it still takes a couple of days to come out of your account, right? Even with PayPal, it's not like they have a hundred million safe deposit boxes with individual dollar bills, then they send a cash courier to physically hand over dollar bills to the Etsy shop you just bought from.
It's all IOUs and they figure things out on the back end.
With Bitcoin, it's different. You're sending REAL MONEY over the internet. The price of Bitcoin may fluctuate from day to day, but what doesn't change is that there are some people in the world who want it. That means any time of day, any day of the week, I can buy stuff by sending someone Bitcoin.
I don't have to make deposits of physical Bitcoin to turn them into virtual Bitcoin. They are virtual by default. When the other person in the transaction receives Bitcoin, they do not need to go to a physical ATM to withdraw money. It lives on the Bitcoin network, and they can then use that value to go buy something they want, or just keep it in their wallet like a savings account.
Bitcoin was born to be natively digital. Bitcoin lives on the internet – always.
It's Possible To Send Money Anywhere In The World Without Permission
The other surprising thing to learn is that private companies are handling our online transactions, and therefore, it's possible for them to discriminate against us and block transactions. It doesn't happen a lot, so you would probably never notice it, but your credit card company or bank could deny a transaction for any reason, and they have a big enough legal team to find a reason in the TOS that you signed without actually reading.
You may be tempted to respond, "But if I'm not doing anything wrong, then I have nothing to worry about!", and that's fine. Maybe it doesn't bug you that a private company has complete control over what you do with your money. Some people don't like being in that position, and for those people, Bitcoin is a great alternative to a traditional bank.
I'm trying to show you that Bitcoin has value, not that you, personally, need to use Bitcoin, or explain why Bitcoin should have value to you.
You Can Send Money Quickly & Cheaply Anywhere In The World
In developed countries, we are used to having access to tools like PayPal and other apps on our phones that allow us to send money to friends and family instantly, and for free. It's easy to forget that this is not an option for many people.
"Remittances" is when you send money to friends or family abroad. So, if there's a son working in the US and sending USD to his mother in El Salvador, that would be a remittance. In some places, remittances make up a large part of the economic activity of the country.
Finance apps tend to not operate in countries where people don't have a lot of money. Plus, to get access to these apps, you usually need a government ID and a bank account. Again, as a member of a developed nation, it may seem odd that someone doesn't have a bank account, but it's actually quite common.
So, how do you send money to someone without a bank account? Usually through Western Union. This can get expensive and inconvenient since the recipient must travel from their rural home to a Western Union branch to get the physical cash, and they pay high fees to receive the money. A flat wire fee of $25 is pretty expensive if you are only sending $100 at a time.
Though Bitcoin does take about an hour to get 6 confirmations (your first confirmation could be within 10 minutes), and you do have to pay a transaction fee, it's still faster and cheaper than what's currently going on. I'd rather pay $0.25 and 1 hour than $25 and 10 hours!
Again, though this might not apply to you, it's the case for many people around the world, and another reason Bitcoin has value.
You Can Store Money In Your Mind
This one is pretty cool, and one of my favorites. With Bitcoin, you can store money in your mind. As long as you can memorize 12 words in order, then you can carry your wealth anywhere in the world.
This is great in a "bug out" situation, or in the case of political persecution.
Many people escaping authoritarian regimes in the past century were forced to leave everything behind and start their life over in a new country, with nothing.
Again, this may seem like an unlikely situation to someone in a developed, Western nation, but people leaving their home country to escape violence is still happening. Acquiring cash or gold and then carrying it across borders is not easy.
You might think this is a far-fetched idea, and unlikely to happen to you, but keep in mind that bitcoin is a global asset. Your situation in the suburbs of the USA is not the same in every other country, and being able to transport digital money in your mind doesn't just have to be about escaping genocide in some country you never heard of.
What about civil asset forfeiture, where cops can confiscate cash and property you have if they suspect it may be used for a crime? Rather than carry $10,000 in your car for that truck you want to buy off Craigslist, you could buy it with Bitcoin and transport that same money in your mind.
You can't seize what you can't see. If you still don't buy this argument, I recommend trying to think of at least one legal scenario where someone would benefit from being able to transport money without threat of being physically robbed. If you can't think of one, then you aren't trying hard enough to debate yourself.
Anybody Can Build On The Bitcoin Network
I don't need permission to build a website. I don't need permission to have an email address. That's because these are built using HTTP and SMTP protocols on top of TCP/IP. If you are not familiar with technology, that may seem like a bunch of tech jargon, but it's an important reason why Bitcoin has value compared to other online payment methods.
The internet is "open". Anyone can use it. Anyone can build on it. It uses standard protocols to communicate, so I can use my Gmail address to send emails to my Grandma's AOL email address, even though they are different companies from different eras. I can build a website using WordPress, and you can access that website on any internet browser like Chrome, Safari, or Firefox.
It's very underestimated how important that is!
Bitcoin Means Our Money Interoperable
Imagine if I could only access Chrome-based websites with the Chrome browser, but to access Apple websites, I needed to use the Safari browser! It would be a much worse experience.
Now compare that to our financial institutions. It's not a given that I can virtually send money from bank to bank. It's only a recent development with Zelle that I can send money from within that network. Likewise, I can't just spin up an app to accept USD and start being a bank. I also cannot leverage the Chase app or Zelle network to build my company.
With Bitcoin, since it's free and open source, I can build and promote any Bitcoin or Lightning application I want. I can do it from any country in the world and anyone in the world can use it.
How many employees does Chase dedicate to their app development? 10? 100? 1000? With Bitcoin, tens of thousands of people (and always growing) are simultaneously working to improve the Bitcoin network. It's all voluntary. Anyone can build. Anyone can use it.
Just like the internet beat out the intranet, Bitcoin has more mindshare and manpower. It will improve at a faster rate and have greater user adoption compared to closed networks. More users + more applications + more connections = more value.
Bitcoin is the internet of money.
24/7/365 Trading & Speculation Anywhere In The World Is Now Available
I'm not a trader or speculator in any way, but trading seems to be an extremely popular hobby or career in every country in the world. In fact, trading and speculation have been popular for hundreds, if not thousands of years. At the core of humans trading goods is the idea of speculation – I have one item and you have another item. I think I'd be better off with yours, and vise versa for you. We voluntarily trade on the potential that giving up our current thing in exchange for something else will better our lives. It's some kind of natural human instinct to speculate on the future.
Currently, the US stock market is only open Monday – Friday from 9:30 AM to 4PM (EST), and lots of rules about who can or cannot participate. There are many other markets in the world, each with their own limitations.
Bitcoin is an asset that anyone trade, at any time of day, anywhere in the world. Bitcoin is a highly liquid, permissionless, global trading network where people can freely buy or sell a commodity based on their vision of the future. For every seller there is a buyer who agrees that bitcoin has value, and as we learned from the Dutch trading cash, when trading of "representations of value" become liquid enough, those representations eventually become valuable themselves.
It's Money That Can't Be Printed By Governments
The money that most people are familiar with these days is paper money, or fiat money. It's money because the government says it is. Most people would initially not be willing to accept a piece of paper with a number on it in trade for a day of work. In the past, you would work for things that were useful to you. Eventually, people settled on gold as a good way to store value without having to figure out how to trade goats for wagon wheels. It was much easier to figure out how much gold a goat was worth, and how much gold a wagon wheel was worth, rather than how many goats would it take to buy a wheel.
Gold was great because you can't make gold from nothing. You have to dig it out of the ground. It takes work to find, extract, and make into coins.
However, moving gold around wasn't easy, and paying for a beer with a tiny fraction of a gold coin wasn't easy either, so we then moved to paper representations of gold. It was easier to trade paper in your day-to-day life, and you always had the option to go trade in your paper (representation of money) for an amount of gold (actual money).
Paper Money Means Infinite Money
That's not the case anymore. Paper is just paper, and governments can print as much as they want. Unlike gold, paper can be printed by clicking a couple of buttons at the Fed, devaluing whatever paper you currently hold.
Everyone uses different kinds of money. Fiat paper is money. Gold is money. Stocks have some "moneyness" to them (store of value to outpace inflation). Even real estate acts as a kind of money. Bitcoin is just a new kind of money with a fixed set of rules that cannot be manipulated by any government in the world. Plus, you are not subject to counterparty risk like the performance of a company or a broken air conditioner eating into your profits.
You don't have to be "all in" on Bitcoin to see that there's value in having money that can't be printed by governments, is accepted around the globe, and doesn't require physical upkeep of the asset.
Final Thoughts
I think it's pretty clear that Bitcoin has some kind of value. It performs numerous practical functions and has all of the properties of money. If you can't see that there's value in that, then I think you need to continue to do your research to understand Bitcoin.
The reason I get so excited about Bitcoin is that once you realize its value, you start to see that it is actually better than anything else it competes with. It's better at storing value. It's better at transporting value. It's a better money than has ever existed.
Bitcoin isn't perfect right now, but once you understand that Bitcoin is a better money and we are still very early in terms of adoption, it's easy to see why it's such an attractive way to store your wealth.
Here's why Bitcoin is valuable:

It's Finite: There are only 21 million coins. There's no central banker who can debase your wealth.

It's Divisible: you can buy / sell $0.10 worth, or $10 Billion worth.

It Can't Be Seized: It can't be physically taken from you. There are ways to store it so that no external party can take it from you. You have full control over your property. Do you know anything else like that?

It's Supply Inelastic: Unlike almost everything else on earth, as the price of Bitcoin rises, there's no way to make more of it. That prevents the price from falling due to a sudden supply glut.

It's Portable: You can move anywhere in the world and have access to your Bitcoin without permission. It weighs nothing and you can move across borders without anyone knowing you own it.

It's Free From Counter-party Risk: The entire financial system could melt down around you. JP Morgan could go bankrupt. And you could still have your coins without needing to be bailed out by anyone.

It's Globally Accessible: Storing wealth is a global problem. And Bitcoin isn't jurisdiction specific. No one gets special treatment – it's a fair protocol available to all. No other asset on earth has these combined characteristics.

It had to be invented. #Bitcoin was engineered as the ideal store of value.

@StackerHodler
Frequently Asked Questions
Is Bitcoin Money?
Yes, bitcoin is money because it contains the properties of money: durability, portability, divisibility, verifiability, fungibility, and scarcity.
What Is The Intrinsic Value Of Bitcoin?
The intrinsic value of bitcoin is being able to irreversibly transfer value digitally without intervention by a third party, then being able to verify that transfer and settlement independently.
Is Bitcoin Backed By Anything?
No, bitcoin is not backed by anything. Money, such as gold, is never backed by anything. Debt is backed by counterparties, and derivative monies are backed by actual monies.
How Is Bitcoin's Price Determined?
The price of bitcoin is determined by a global market of buyers and sellers agreeing to purchase or sell bitcoin through exchanges or peer to peer. Though prices vary based on location and volume, price differences are "flattened out" as people with access to multiple locals arbitrage out these price differences.