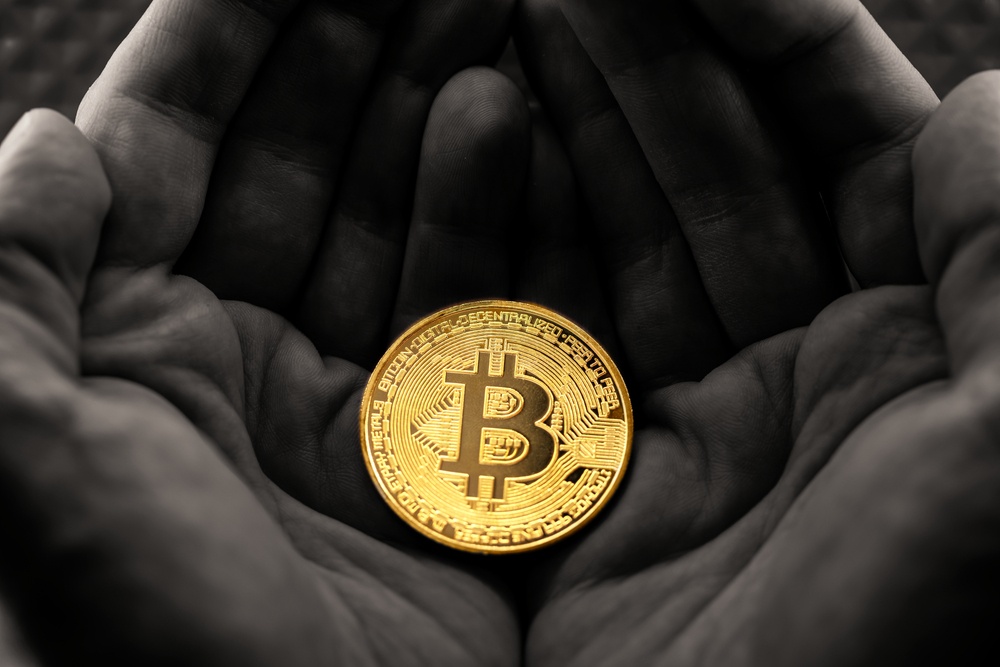 The biggest innovation of Bitcoin is that it is digital money, without a physical form. It was "born" digital. You cannot buy a physical bitcoin, other than novelty items. Bitcoin's digital nature is different much different from gold or paper currency, even though both gold and paper have digital versions which we use in our daily lives.
This idea of being "digital first" sounds simple enough, but it was actually quite a difficult concept for me to wrap my own head around. How can it actually have value if you can't even touch it? It's why there's such an interest in knowing if a physical bitcoin exists.
Actually, there have been some attempts at creating a physical form of bitcoin in the past, but none have been ideal.
2 Ways To Own Physical Bitcoin (But Not Really)
The main downside of creating any kind of physical token for bitcoin is that it immediately loses some of the properties that make bitcoin the best money to have ever existed.
Once you create a physical bitcoin, it no longer becomes divisible into subunits, let alone useful for micropayments. Suddenly, it becomes highly confiscable as well. While you could previously store bitcoin in your "brain wallet" undetected, now you have a coin that can just be swiped by thieves. It also becomes harder to transfer your bitcoin to another person, since you need to be in the same physical location!
Real Bitcoin Is Always Online
Basically, physical bitcoin makes bitcoin worse, not better!
The thing to keep in mind about bitcoin is that bitcoin always lives online. Bitcoin is a public ledger, so basically a giant spreadsheet that says who owns what. When you "own bitcoin", you don't actually possess the bitcoin. You have the keys to unlock that specific bitcoin. Bitcoin is then passed around from person to person on the network, and you can subsequently unlock more or less bitcoin based on how much you receive or send.
Nobody can ever own a bitcoin. We only hold it for the next generation.
My favorite analogy to explain this in the physical world is bank safe deposit boxes. Imagine that all the bitcoin in the world lived at a bank and stayed there 24/7. When you own some bitcoin, you get the keys to unlock specific bitcoin in a specific box. Your key gives you the right to open the box, send a portion of the bitcoin to someone else, or securely receive and store bitcoin from someone who wants to pay you. The bitcoin moves from box to box, but never leaves the bank.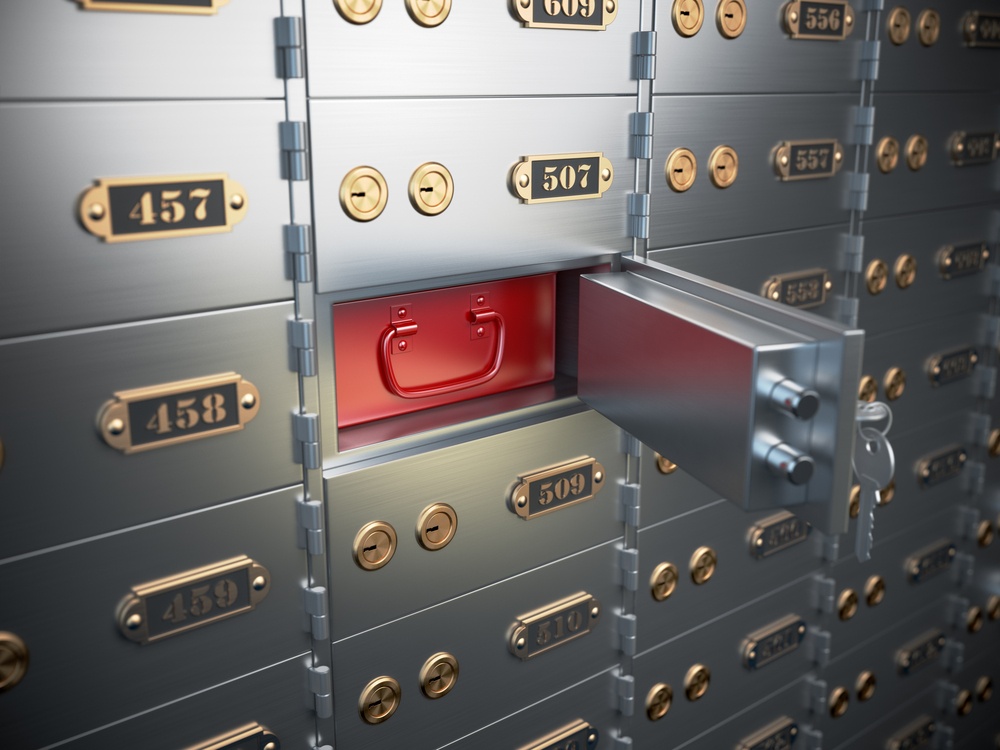 Of course, in the physical world, this would be very inconvenient, but in the digital world, you can access this "bank in the cloud" 24/7/365 from anywhere in the world that has internet access.
Historical Physical Bitcoin: Casascius & Satori Coins
Casascius coins were the original attempt at creating physical bitcoin. Several thousand were "minted" between the years of 2011-2013. This was a time when the bitcoin price ranged between $1-$100, though most were created in 2011 when the price was on the lower end of the range.
Because a single 1-BTC coin was worth only a few dollars at most, these were sometimes traded as novelty items at bitcoin conferences or given out as "try before you buy" gifts by bitcoiners. Now, they are highly sought-after collectibles!
Though these coins were fun, the main issue for most bitcoiners is that buying these required trust that the coin actually contains the bitcoin it purports to contain and that the creator of the coin did not secretly keep the private keys. Over time, this has turned out to be true, but if you were to buy a significant amount of bitcoin these days, it wouldn't make sense to put that much trust in a manufacturer of minted bitcoins.
Are Casascius Coins Spendable?
According to the creator of Casascius coins, these were never meant to be "spendable bitcoins", and were meant for educational purposes, to help people get over the idea of a purely digital money.
Unfortunately, the operation was shut down shortly after it started, due to being a "money transmitter" business, because the coins came preloaded with bitcoin on them. To solve this issue, and the issue of trust, physical bitcoin devices do not come pre-loaded with bitcoin anymore.
"Bitbills" was another version of this which is less widely known, using a credit card form instead of coin form.
Interesting Casascius Coin Factoids
coin denominations were 1, 10, 25, 100, and 1,000
coin materials used were brass, silver, gold plated coin, gold plated bar, and 1-oz pure gold coin
the 1,000 btc coins became the most expensive numismatic coin in the world after bitcoin crossed $10,000 USD in price
Later, around 2015 to 2017, there was a company in Japan producing plastic coins with the denomination of 0.001 bitcoin (丰100,000). There is very little information about these coins, and the website is no longer available, so I don't think the company was around for very long. These coins were only ever available for purchase in Japan.
The Dangers Of Buying & Holding Physical Bitcoin
While doing research for Bitcoin Foqus articles I always check YouTube to see if there relevant videos to include for entertainment or further explanation of topics. I came across one video where a guy bought some physical bitcoin on eBay, and honestly he says a couple things that are worth discussing.
The first thing he mentions is that he isn't really sure if there is real bitcoin on his physical bitcoin, but he doesn't care. WHAT.
The whole point of owning bitcoin is that it's worth money. He bought 0.00001 bitcoin loaded onto a physical device, but he doesn't even care if it's redeemable for anything at all? Just insane to me (it gets worse).
This is a good point worth discussing though in relation to the dangers of buying physical bitcoin. With some of these physical bitcoin devices, you are in a catch 22. The bitcoin is locked behind a holographic sticker to prevent unintended redemption, but you can't verify the bitcoin exists without lifting the sticker. If you lift the sticker, the device becomes worthless as the next buyer can't confirm whether or not you know the private key.
In other words, physical bitcoin reduces the "verifiability" aspect of bitcoin as money.
The other, even more insane thing he said is that he paid $200 for $50 worth of bitcoin (the price was around $50,000 USD at the time of purchase). Again. C'mon man. You paid a 300% markup on for what purpose? These are not any kind of official collectible item
Current Physical Bitcoin: Open Dimes
One very cool invention which doesn't seem to be replicated anywhere else right now is the Opendime from CoinKite. They call it "the world's first physical bitcoin", as well as a "bitcoin credit stick". The way it works is pretty cool.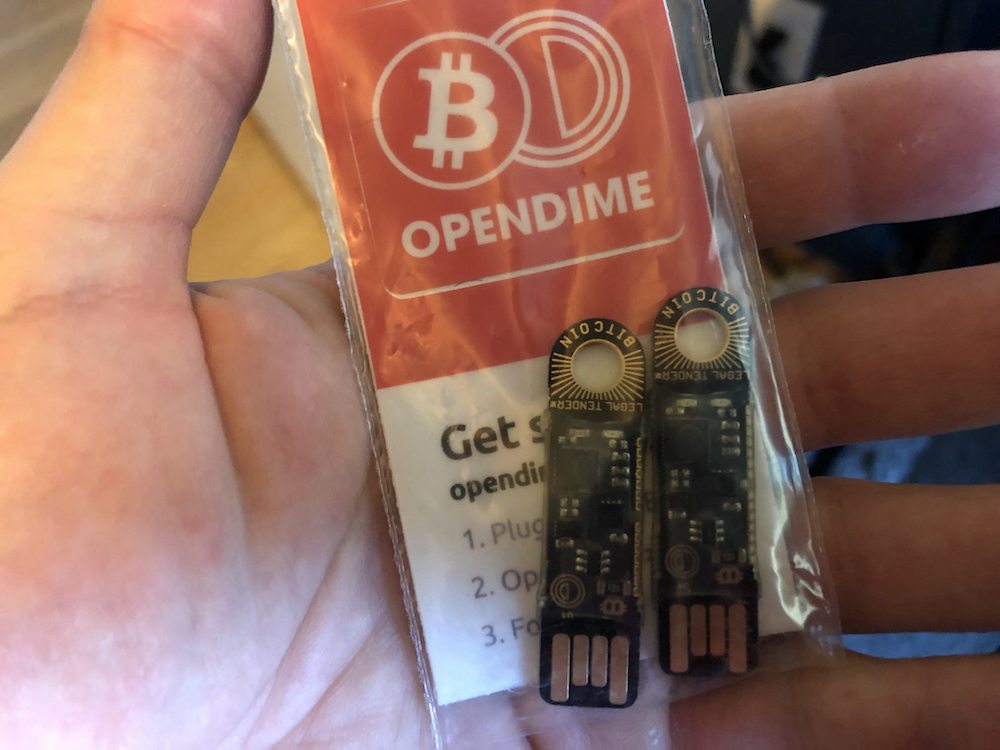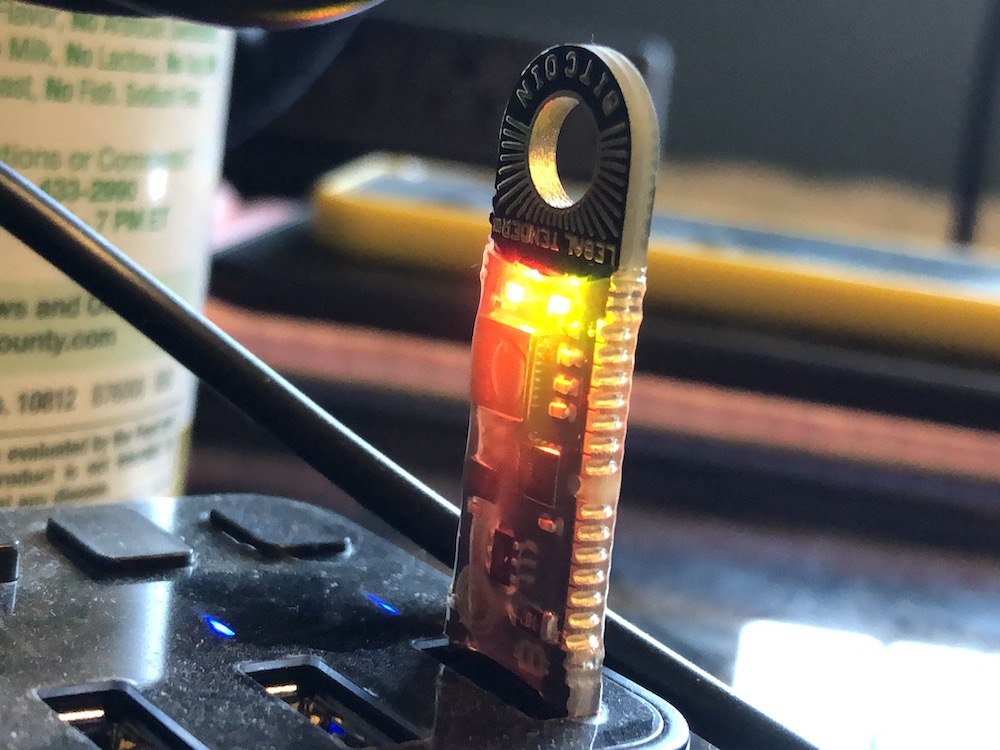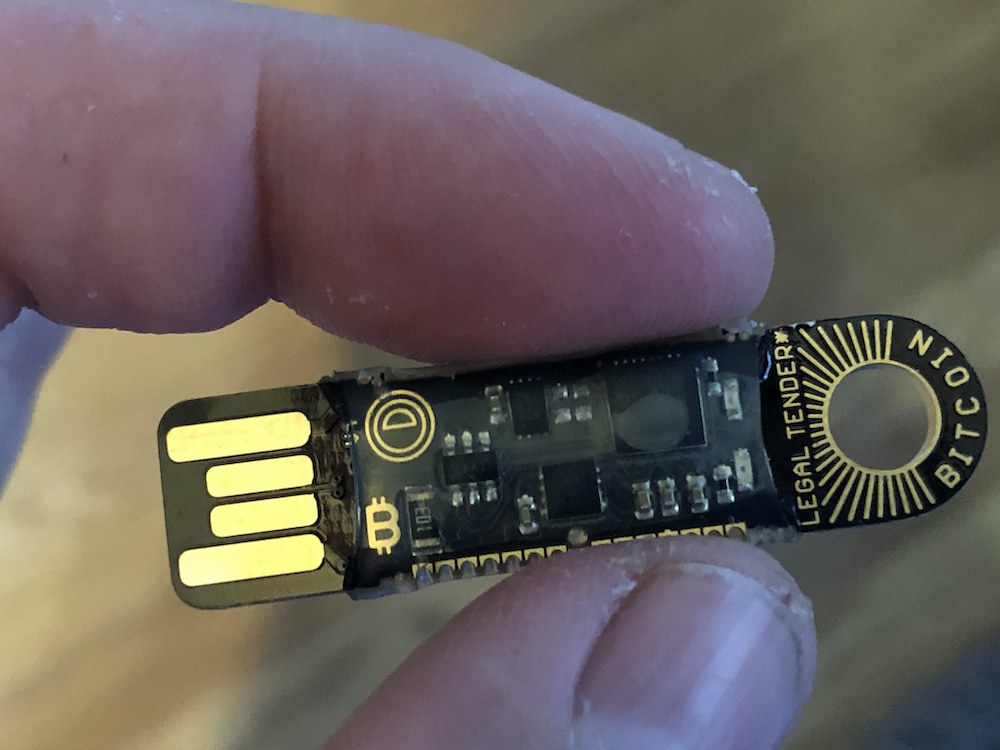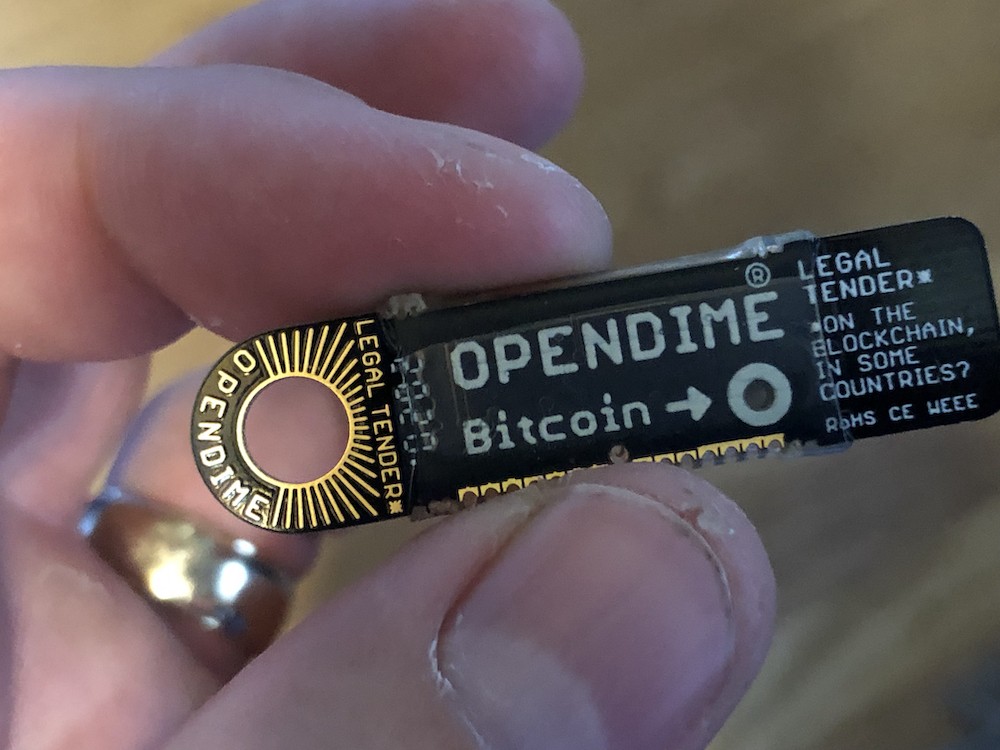 The Opendime ships without the generated private keys. Once you plug it into your USB drive, you can drag some random files onto the device and it uses this data to randomly generate keys and create a secure bitcoin wallet. However, it doesn't show you the keys, and there's a reason for this (explained below). The keys live on the device for now.
Then, you can add any amount of bitcoin to the device. Once you have bitcoin on your Opendime, you can use this as a physical bitcoin, trading it for goods and services as you please. This way, you can give someone some bitcoin in the physical world, without transferring to their bitcoin wallet.
This transfer process does not have to be trustless! You can plug in your Opendime to any USB port and verify how much bitcoin is on the device.
Spending Bitcoin From An Opendime (Sweeping Funds)
The bitcoin is still not spendable though! The new owner can choose to leave the device as-is, then transfer it to someone else in the future, or continue to add bitcoin to it.
In order to spend the bitcoin, you must use a pushpin to break the seal that says 'Bitcoin ➞' (shown above). It's pretty tough to break, so there's very little chance it could break on accident. Once that seal is broken, you now have full access to the bitcoin and can sweep it into a regular bitcoin wallet, then spend the funds. Remember above when I said that the private keys were not revealed to the original owner? The reason is so the original owner cannot give you the physical device then sweep the funds afterward.
Once the seal is broken, the red & green lights flash in a different (faster) pattern when plugged in. That's how you know the private keys have been generated, and if you were to receive a device like this, you know it's been compromised. Once the seal is broken, the device is not usable for physical bitcoin transfer because someone knows the private keys and can sweep funds at any point.
You could potentially use it as a reusable hardware wallet for yourself, but I don't recommend it. It's pretty much a one-time use once the seal is broken. Sweep the funds to a regular bitcoin wallet and destroy the device at this point.
Opendimes Are Fun, But They Are Not Bitcoin
Of course, this is not a perfect way to represent physical bitcoin since the device is only spendable once, and they are not very fungible, in the sense that each Opendime will contain a different amount of bitcoin. It's also not very verifiable, since you have to trust it's a legit Opendime, displaying the correct amount of bitcoin, and requires a computer or phone to verify the amount of bitcoin on the device. It's not like a physical coin you can just look at and feel!
Still, it's a very cool option. I use mine as a kind of piggybank to stack sats, adding bits of bitcoin here and there, and then I can "break it open" when I've saved enough.
Coinkite, the makers of Opendime, get creative and release various colors and designs to make these devices collectible and stealthy.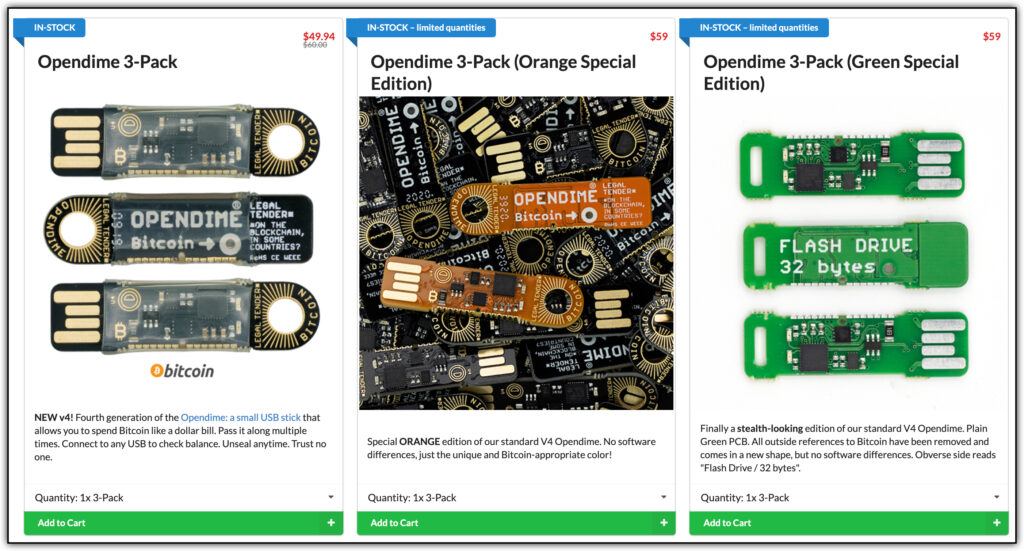 The Importance Of Holding Your Own Keys
Though it's not possible to own physical bitcoin as you may have imagined it, there is a physical part of bitcoin ownership to be aware of. That is possession of your private keys. Most people keep their private keys offline, so that they cannot be stolen by a compromised machine or software. Holding your private keys is EXTREMELY IMPORTANT.
Generating and storing your private keys offline for most people means that you'll need some physical hardware. Though it's possible to generate private keys with software, even while your computer is not connected to the internet and store those keys in your mind (thus never having any physicalness to your bitcoin keys), this is a more complicated process. If you're new to Bitcoin, it's just easier to buy one of the popular hardware wallets to generate and store your keys.
With a hardware wallet, you'll have two physical things to track. You'll have the device itself, which will allow you to sign transactions so you can spend your bitcoin. You'll also have a piece of paper (or metal plate) where you can store your 12-24 words which can be used to restore your wallet if the hardware device fails. It's important to keep both the hardware wallet AND the backup seed extremely private because anyone access to these things will be able to access your bitcoin.
Is owning a hardware wallet like holding physical bitcoin? You can think of it that way if you like, but it's not really the truth of what's going on. Though it's commonly called a hardware wallet, technically, it's more like a signing device. The wallet itself does not contain any bitcoin. It simply proves that you own the keys required to access your bitcoin, which always lives online, no matter what.
Why Holding Your Own Private Keys Is EXTREMELY IMPORTANT
One of the main benefits of storing your wealth in bitcoin is that you retain full ownership of it. No bank, tech company, or government can tell you who you can or cannot send money to. You are 100% in control… as long as you can sign a transaction proving you own the bitcoin you want to send. That's the job of your signing device (AKA bitcoin wallet).
However, many newcoiners are intimidated by the idea of extreme ownership, because if you mess something up, you can lose your bitcoin. That's the harsh truth of the matter. For example, if you send bitcoin to the wrong address, there's no way to recover it. There's no help hotline. There are no chargebacks or do-overs.
This fear means that a lot of folks choose to leave their bitcoin on exchanges, so that a "professional" can safely custody their bitcoin. While this is understandable as a temporary solution, and owning some bitcoin on an exchange is better than owning none at all, a top priority for you should be to learn how to comfortably custody your bitcoin by owning your private keys.
Get Your Bitcoin Off Exchanges!
Just like creating a physical bitcoin removes some of the benefits of bitcoin, keeping your bitcoin on an exchange has the same effect.
Keeping your bitcoin on an exchange means that your bitcoin is no longer private or permissionless. Keeping your bitcoin on an exchange means that they own the private keys to your bitcoin and they are allowing you to access it. That also means they can restrict access to it for any reason. This restriction could be a limitation on who you can send it to, or how much you can send, including withdrawal limits to yourself!
It also means that you cannot verify your bitcoin actually exists. They can put a number on the screen saying that you own an amount of bitcoin, but without your keys, you can't verify that. There is some suspicion that exchanges are rehypothecating bitcoin, meaning that they have less bitcoin on their balance sheet than they actually owe users, so there could be "run on the bitcoin banks" in the future, and you may not be able to withdraw your bitcoin in such an event.
That's just speculation at this point, but it makes a good point that you just don't know until you withdraw it from the exchange to your own wallet.
As mentioned above, letting a trusted exchange custody your bitcoin is an understandable intermediary step on your path towards sovereign ownership. It's better to own some bitcoin on an exchange, rather than none at all. Just be aware of the downsides and works towards the goal of being comfortable with self-custody.
Bitcoin Is Better Because It's Digital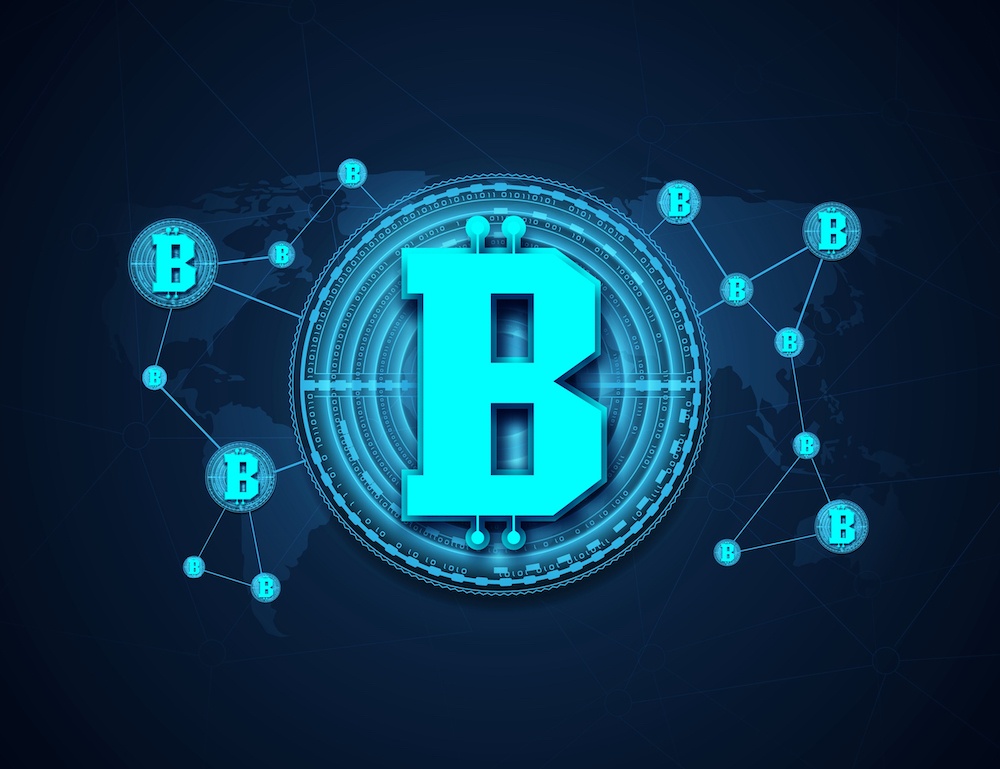 Bitcoin is a new type of money, and one of its unique properties is that it's digital-only. This means bitcoin can outcompete other types of money like precious metals and paper fiat currency simply by being better money.
It's more scarce.
Bitcoin is programmed to be scarce, and this hard cap limit of 21 million bitcoin is enforced by 10,000+ nodes on the network. It would be impossible to create more bitcoin without convincing 10,000 people from around the world to voluntarily devalue their own money. By contrast, paper is cheap, and national currencies like the US dollar obviously have no limit to how much can be created. Even gold has an inflation rate of about 2-3% per year.
Nobody knows how much gold exists in the planet, and everybody knows there's no end to fiat currency printing.
It's more divisible.
Despite being perfectly scarce, bitcoin is also infinitely divisible, which was unheard of before Bitcoin existed. This means, despite the fact that you can't create any more bitcoin, there's enough for everyone to use. As bitcoin becomes more widely accepted and therefore more highly demanded, the price will rise. You'll be able to use smaller and smaller units of bitcoin (satoshis) to purchase things.
Even if we reach the limit where a single satoshi (right now, valued at a fraction of penny) is so expensive that an average person cannot afford one, we can then further subdivide units into millisatoshis and beyond. At that point, the USD value of a whole bitcoin would be astronomical – costing more than $10,000,000 per coin, but that wouldn't matter. Most folks would be talking about satoshis at that point, and a whole bitcoin would be out of reach for most people on earth.
The issue of divisibility seems to be a really confusing, sticky point for people, but I'm not sure why. If you're confused here, leave a comment and I'll try to explain it further.
Compare this divisibility with something like gold, where you can only divide it so small until it becomes useless. Try paying for a cup of coffee with a few flakes of gold dust! Or try streaming 1/2 pennies of fiat currency per minute online – you can't because the cost of the transaction exceeds the value sent. Bitcoin fixes this.
It's more portable.
Because bitcoin always lives online, you don't actually have to transport anything. Ever. You can fly anywhere in the world, and as long as you have your private key memorized (12-24 word seed phrase), you can unlock and access your bitcoin. You don't even need a hardware wallet to do this! Similarly, you can send bitcoin to anyone 24/7/365 without meeting them in person, or even knowing who they are. Since there's no "bank" in the middle, you just know their 1-time-use bitcoin receive address.
It's more verifiable.
Verifiability isn't that big of a deal with fiat currencies, but if you received counterfeit bills, would you really know the difference? Verifiability is mostly an issue with gold, since your average person cannot assay a gold coin. Even banks and professional gold-buying services are fooled by counterfeit gold bars filled with tungsten.
With bitcoin, however, you can use your own node (build for $200 from Amazon parts) to verify that the bitcoin you receive is legit. Even if you don't do that, as long as you trust your wallet provider, they will verify every bitcoin transaction, tracing its origins to the original genesis block to make sure you only own legit bitcoin!
It's more durable.
Your bitcoin will outlive you. It cannot rust. It cannot burn. It cannot be confiscated. It cannot be destroyed because it has no physical form. Bitcoin exists in cyberspace. It exists in your mind. Bitcoin is an idea, and you can't kill an idea.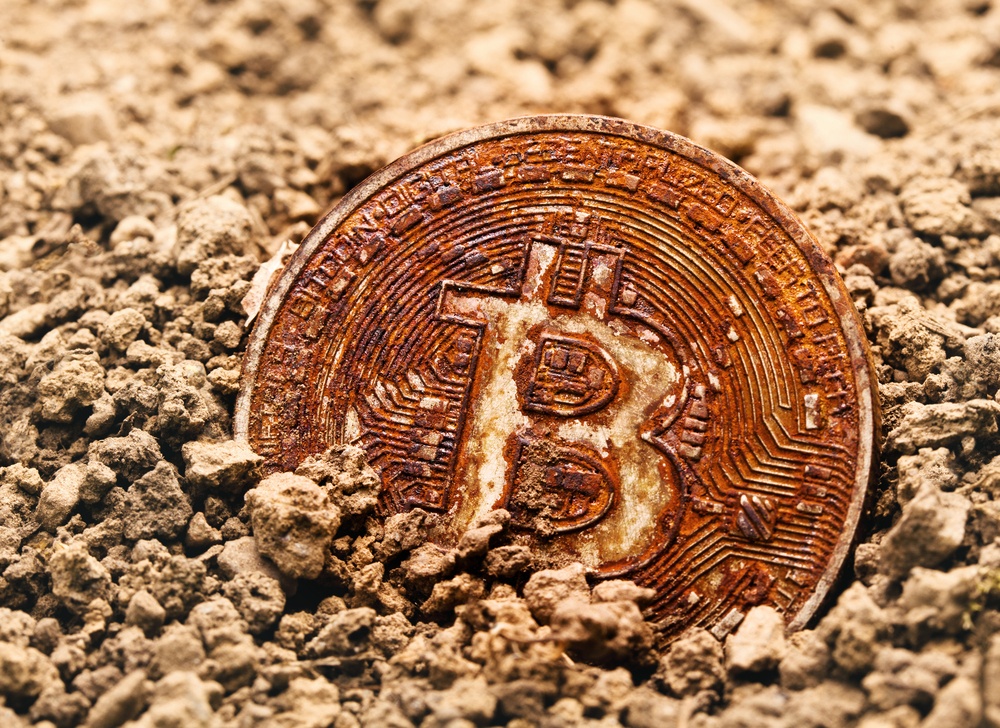 Physical Bitcoins Are Not Real Bitcoin
Yes, you can actually buy physical bitcoins, but they aren't bitcoin. They are just a piece of plastic or metal with the bitcoin logo. This is how you are able to see all the photos of bitcoin on my blog, or you may see some physical bitcoins on Amazon. These items are sold as a novelty item and are pretty much impossible to resell because they are not actual money and have zero value.
In fact, physical bitcoins don't even make a good gift for bitcoiners. They are cheap and corny. Maybe they were kind of funny during the early years, but not any more. Don't waste your money. Buy some sats instead.
Frequently Asked Questions
Are Physical Bitcoins Valuable?
Physical bitcoins are not valuable. They are novelty items that are worth the plastic or metal they are printed on.
Can I Hold A Bitcoin In My Hand?
There is no type of "real bitcoin" that you can hold in your hand. There are some historical examples of physical coins with private key access to bitcoin, but the coin is simply a vessel for the private key, and the real bitcoin still lives on the bitcoin network.
How Do You Know If Your Bitcoin Is Real?
You can verify that the bitcoin you received is legit by running your own node and using a wallet that interacts with your node. Your node software will verify that the bitcoin you received is legit by checking every transaction since the beginning of the network to ensure your bitcoin was created as part of the network rules. A "quick and dirty" method of verifying the bitcoin you received is legit would be to use a popular and trusted wallet such as CashApp to receive bitcoin, and you'd be borrowing (trusting) their node to do the verification.
How Do You Buy Real Bitcoin?
You can buy real bitcoin at a variety of exchanges explicitly for the purpose of buying bitcoin such as River, Swan, and Cash App. The app connects to your bank account, withdraws an amount you specify, and then swaps it out for bitcoin which you can then withdraw to a bitcoin wallet on your smartphone or a bitcoin-specific hardware wallet.