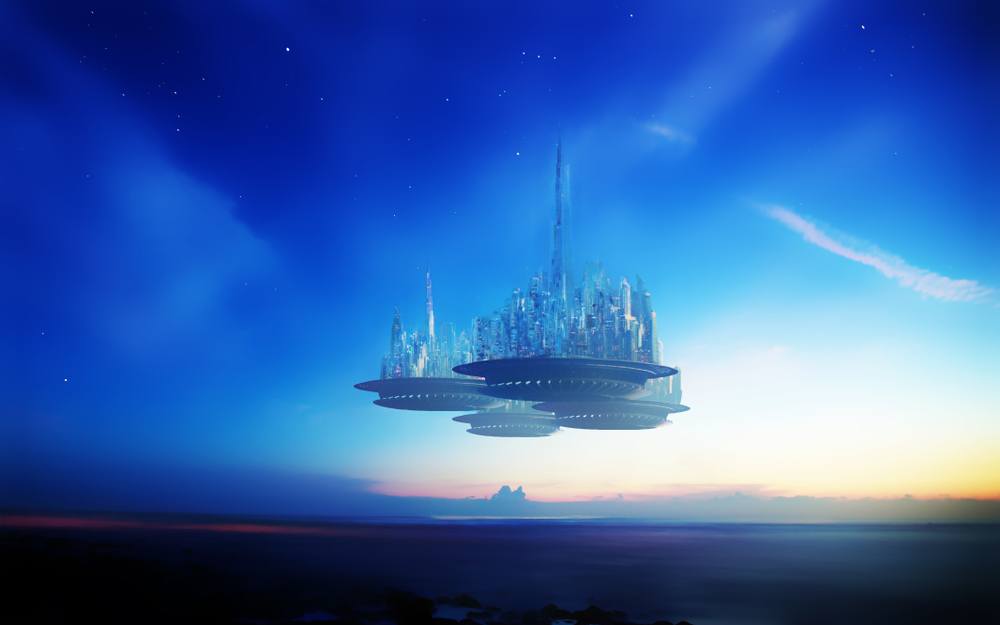 If you listen to any Bitcoin podcasts or follow Bitcoin Twitter, you'll hear the concept of Bitcoin citadels pop up from time to time. What is a Bitcoin citadel, and why do Bitcoiners talk about them?
The origin of the Bitcoin Citadel idea came from a Reddit thread where someone pretended to be a time traveler from the future, describing what it was like to live in a futuristic Bitcoin world. In the story, early Bitcoiners were so mega-rich that they needed to form stronghold communities called citadels to protect themselves and their mining equipment.
"What is a Citadel?" you might wonder. Well, by the time Bitcoin became worth 1,000 dollar, services began to emerge for the "Bitcoin rich" to protect themselves as well as their wealth. It started with expensive safes, then began to include bodyguards, and today, "earlies" (our term for early adapters), as well as those rich whose wealth survived the "transition" live in isolated gated cities called Citadels, where most work is automated. Most such Citadels are born out of the fortification used to protect places where Bitcoin mining machines are located. [source]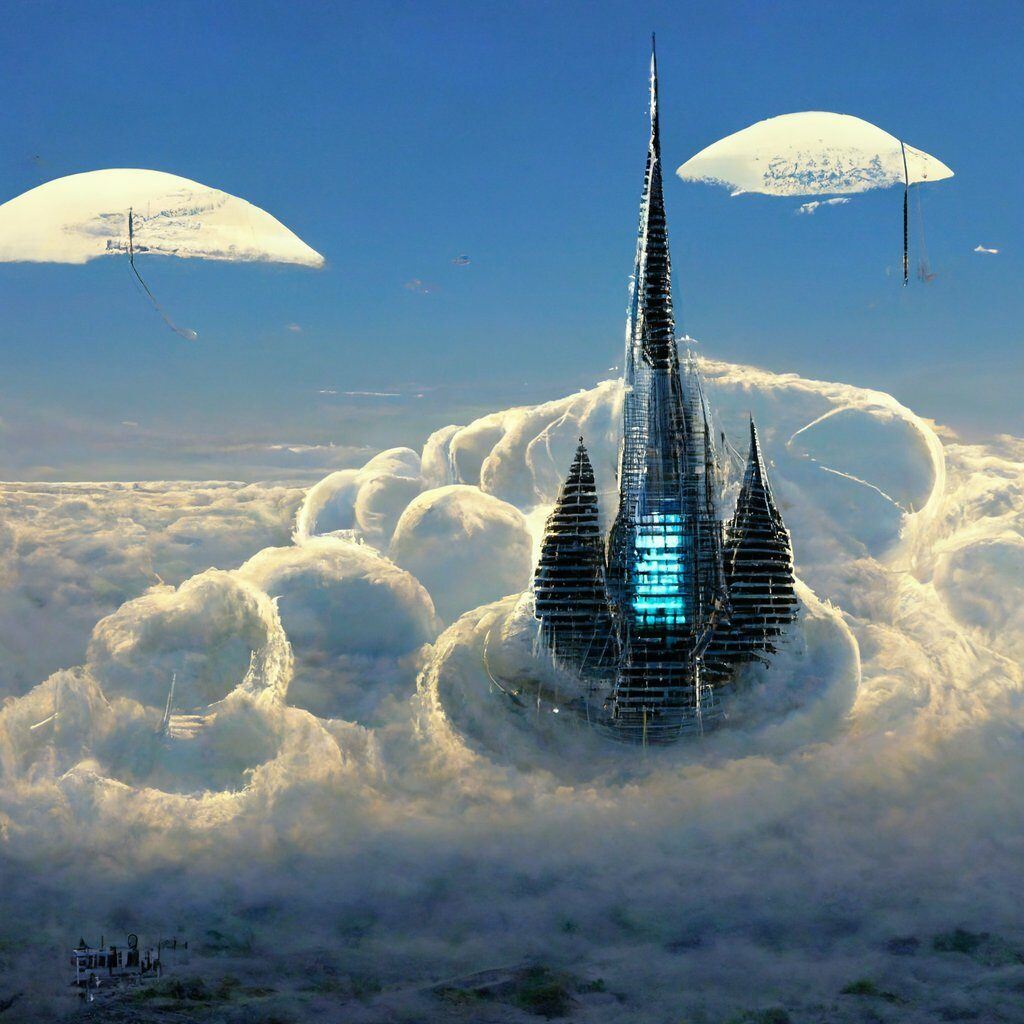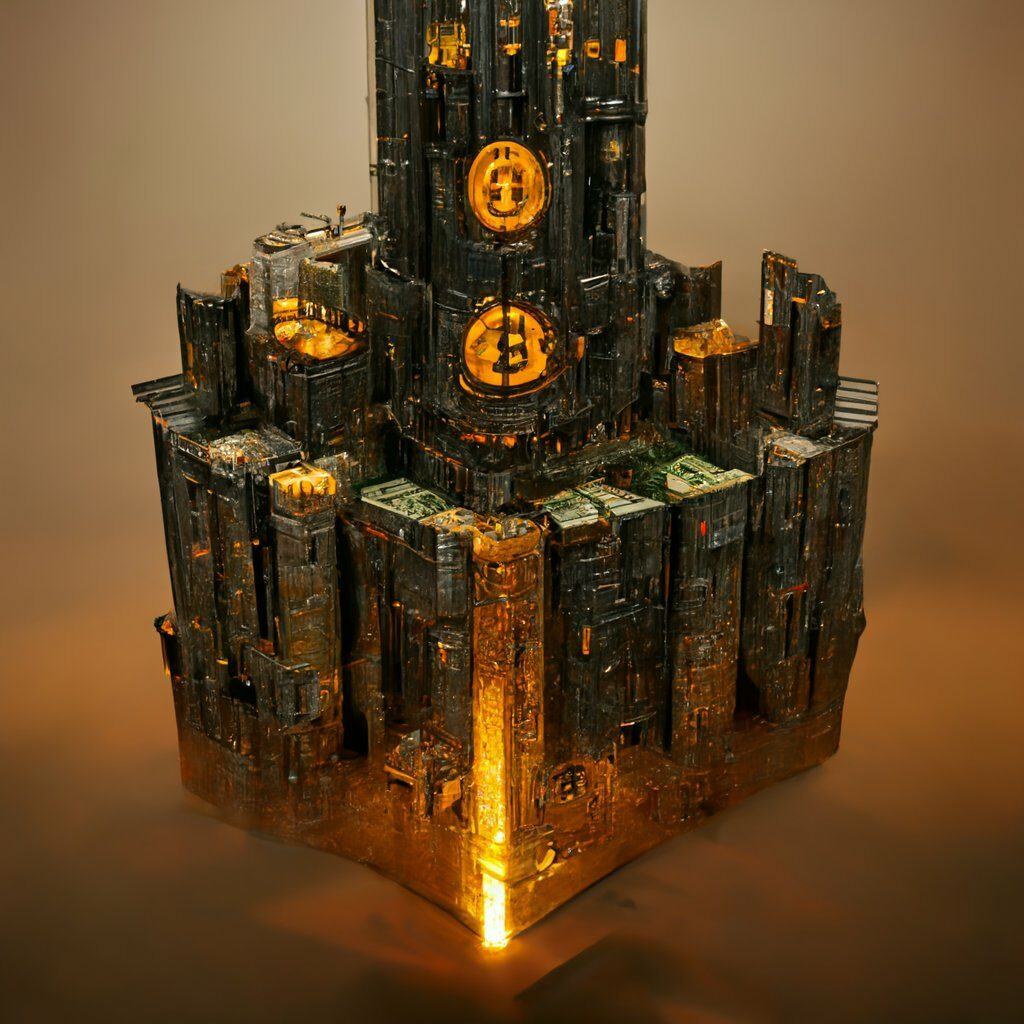 Though the thread seemed like fun science fiction at the time, in hindsight, it seemed that the writer meant it to be cautionary. The original writer of the thread has since come out and edited it to include a bunch of anti-Bitcoin rhetoric (although there are some conspiracies out there about whether or not the original writer actually made those edits).
Regardless, it sparked a permanent meme in the Bitcoin community, and here are my thoughts on Bitcoin citadels.
Two Potential Futures For Bitcoin Citadels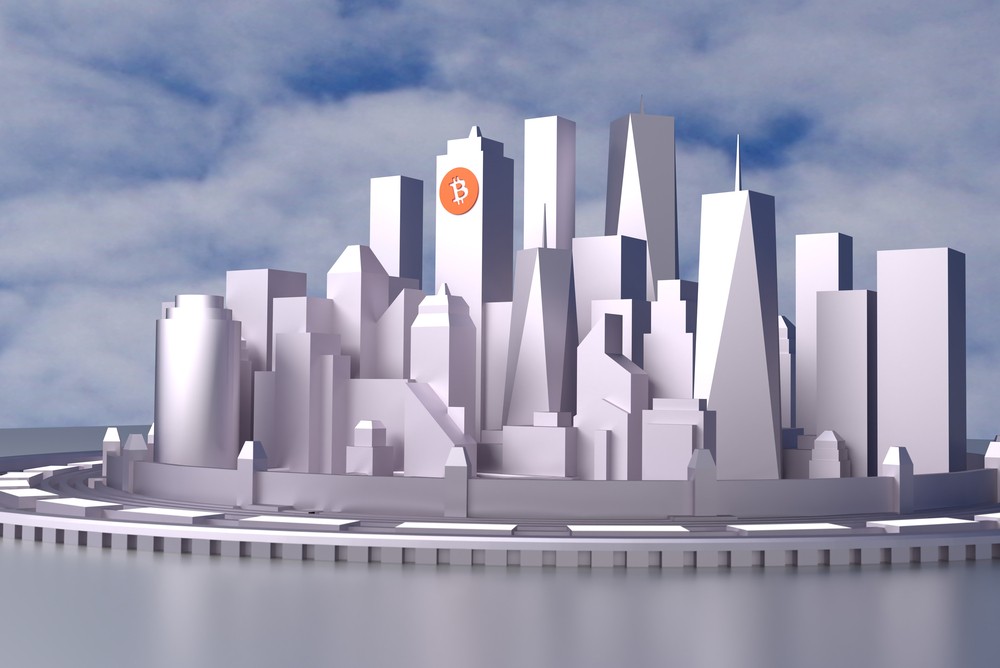 The initial citadel idea seems pretty dystopian, but I always understood it as a positive thing before reading the actual Reddit thread where the idea originated. Bitcoiners are building the future, and we want to build it in our own vision. Stephan Livera always ends his podcasts with the phrase, "… and I'll see you in the citadels!" (cue cheesy club music). Sounds pretty awesome to me – see you there, man!
How do you envision the future of Bitcoin-based communities? Here are two potential futures I see possible: one bright, one dark.
1. The Bright Future Bitcoin Citadel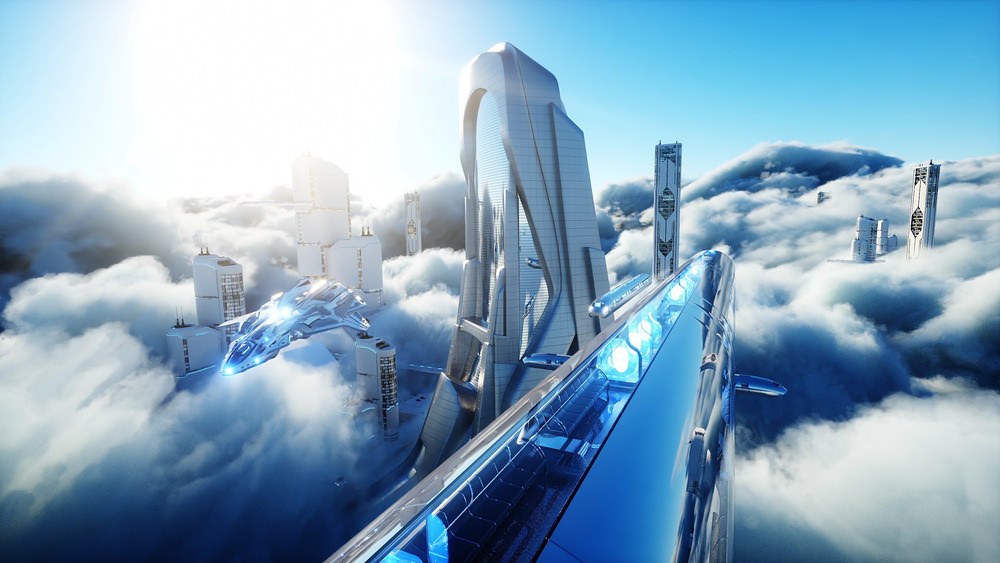 The saying goes that you don't change Bitcoin, but Bitcoin changes you. That's not completely true, because you really can influence Bitcoin by being an active part of the community, but the part about Bitcoin changing you is definitely true. If you really dig deep into the rabbit hole, you might start to look at the world in a different way. Once you see it, you can't unsee it.
One thing that I really cannot unsee is how much we can change if we decide to take responsibility and build the future that we want.
Using USD is easy. It's just there. You take the bad with the good and just go about your day without thinking about it.
In contrast, using Bitcoin is hard, but it's so much better. It requires initiative to purchase a hardware wallet and hold your own keys. It takes time to learn what a UTXO is and how to send a transaction. The benefits outweigh the downsides though and being able to own digital money that cannot be debased is worth the effort.
It's the same with renting vs owning a house in my opinion.
Owning a house comes with some downsides. When shit breaks you have to fix it. If you want a nice lawn, you have to mow it. Contrast that with living in a rented apartment where everything is taken care of. Something breaks? You call someone. There's a service to maintain the property. You just pay your bills and everything else works behind the scenes.
Bitcoiners built on Bitcoin because they care. It's open source technology, so there's no Bitcoin Company paying people to work on the Bitcoin protocol or to build Bitcoin products and services. Individuals take initiative because they want to build a better world, or maybe they just have a good idea and want to try to sell it.
I see Bitcoin citadels in the same way.
If someone were to build a Bitcoin citadel, it wouldn't be to keep people out. It would be to bring people in. What do Bitcoiners want that we could provide? What are Bitcoiners missing from their lives that we provide? What can we improve to attract people here?
Bitcoiners are idealistic. They see a future that is possible. There are problems right now, but the game isn't over. If they want to see something happen, they need to make it happen.
If not us, then who? If not now, then when?
An interest in Bitcoin is very strongly tied to an interest in the question of, "What is money?", and the answer to that question is that money is a way to communicate. Money is a way to say to someone, "I value this thing, at this point in time, with this amount of my energy.". Multiplied millions of times across the globe, every second of the day, money is the global language.
When that language becomes incoherent, and the signal gets distorted by money printing, society becomes corrupted. By using a better signal (Bitcoin), we as a society can make better decisions together.
As Bitcoiners become wealthy from the price of Bitcoin rising, they will use that Bitcoin wisely. Instead of money being cheap (re: borrow dollars at 1% interest), money is expensive! Every Bitcoin you spend now might be worth 10x in the future, so you'd better spend wisely. What projects would you invest in that can outpace that 10x return? What do you value in your life more than the value of your Bitcoin (family, vacations, art, etc.)?
With Bitcoin, the incentive structure of money is changed. Rather than trying to get as much as possible and throw it at anything at all which might retain its value, you are now making more clear, responsible decisions. You're creating value so dense that it will outpace or outlast the long-term value of Bitcoin (which is a lot!). That's the benefit of escaping fiat malinvestment.
Buying and holding Bitcoin also gives you time to think.
With a nice stack of Bitcoin that you know will retain its value over time, you can actually step back and think, "What type of future do I want to build?". With fiat, you are on a treadmill. How can you save for a house when the value of your dollars are decreasing by 3% and house prices are increasing by 10% YoY? How can you save for the future when anything you put in the bank now will be worth almost nothing later?
Saving in Bitcoin means the work you do now and save retains its value.
2. The Dark Future Bitcoin Citadel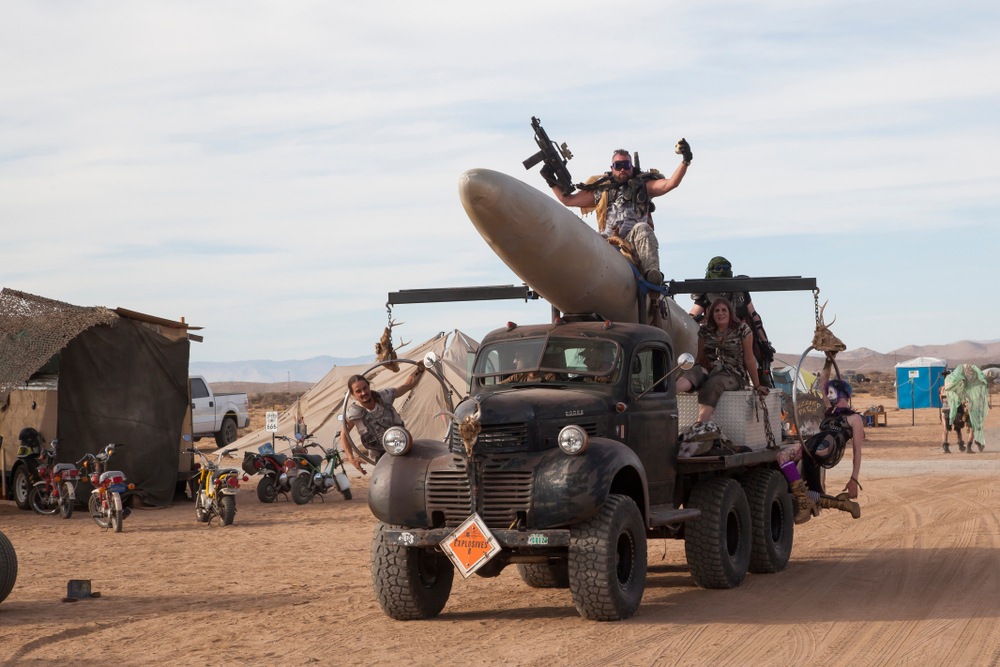 The potential dark future of Bitcoin citadels would play out as the original Reddit post envisioned. As Bitcoiner wealth grows, so does the need for protection. The best practice in the Bitcoin space is to never disclose how much Bitcoin you have, but many ignore this advice. While you may not think your stack is worth much right now, in the dark future of hyperbitcoinization, anyone with .01 Bitcoin could be considered wealthy.
After all, at a current price of $39,500, there would only be 0.02 Bitcoin per person. There are 46 million millionaires in the world and only 21 million Bitcoin, so if every millionaire wanted a single Bitcoin, they couldn't.
In this future dystopia, the value of fiat currencies simultaneously collapse, and Bitcoin is the fire exit. Everyone rushes to the door, but not everyone makes it. Bitcoiners who prepared for this see their wealth skyrocket overnight, and if you talked about Bitcoin to anyone in the past, you suddenly become a target.
In order to protect their wealth, Bitcoiners would build citadels to physically keep out the rabble and provide themselves with basic luxuries of life like clean water, air conditioning, and central heating.
Video: Bitcoin Shitposter Island Citadel
I'll take the story a step further, and I think there will be some downsides to this Utopia. Once you lock out the outsiders, you also have to lock in the insiders. Coming in and out of the citadel – if it would even be possible – would be heavily regulated. You'd need some kind of passport and identification system to prevent the dirty fiat plebs from entering.
Since these communities could be private cities with the right to accept or deny entry, you may have to prove yourself as worthy citadel material, which would be a system ripe for corruption and manipulation.
On top of that, to protect the interests of the citadel, you'd need to enforce laws and regulations. I haven't heard the system of government for Bitcoin citadels being fully fleshed out, but I'd be interested to read or listen to any suggestions you have if you're a Bitcoiner reading this. I would imagine that with small communities taking wealth protection seriously, there would be a potential to turn authoritarian pretty quickly.
This sounds like a shitty future to me. It basically sounds like the return of feudal city states and gang rule.
4 Futuristic Types of Potential Bitcoin Citadels
1. Seasteading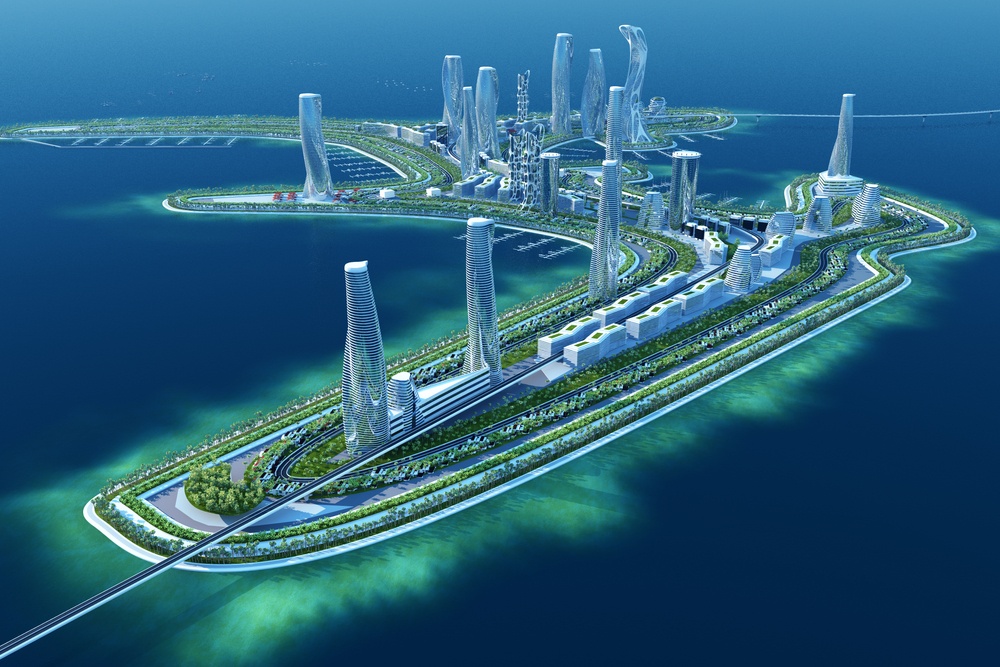 The sea is the last frontier on Earth. Space is the final frontier, but that's not really an option yet. The sea is still pretty open, and although seemingly out of our reach at the moment, having air to breathe is one less complication to worry about as we build our libertarian city of the future. The idea of moving to international waters to create an entirely new type of society has been growing in popularity in recent years probably due in part to general curiosity and ambition, but also as a result of disillusionment with the state of politics around the globe.
The concept of a seastead revolves around the idea that once you go 200 miles beyond the borders of a country's land mass, you are now in the "high seas", and not subject to the laws of any nation.
Building an entire city in the ocean would take an insane amount of money to build, along with a long-term mindset and dedication from a group of incredible minds. That sounds like Bitcoiners to me. If anyone could do it, it would be Bitcoiners!
There have been a number of projects over the years such as ocean builders, but nothing serious has been built out. I'm not sure I'd want to live isolated in the middle of the ocean and give everyone the middle finger just yet. This one seems pretty experimental, so I'd like to let someone else do it for a few years before I'd join a seastead citadel.
2. Private Island Sale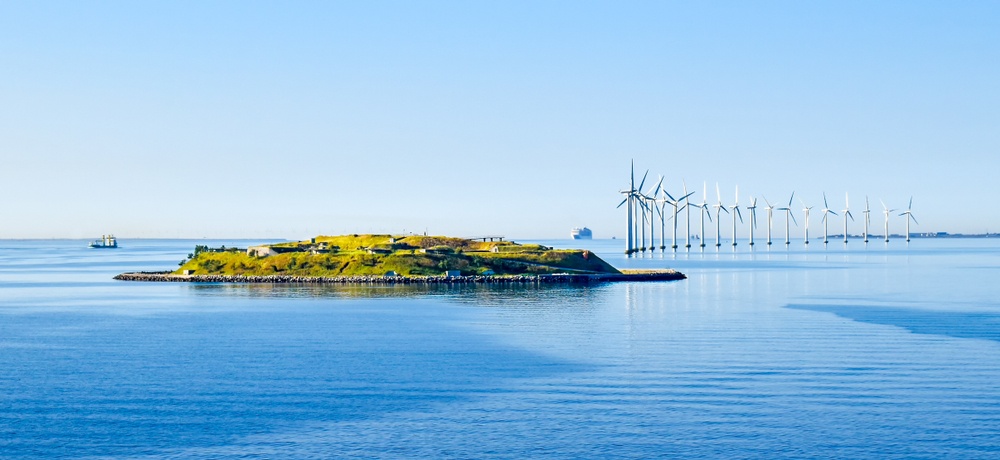 Instead of building, why not buy? There are many private islands for sale, and even if they cost a couple of million dollars, a group of Bitcoiners worth several billion dollars could probably buy a chain of islands, or even buy an island that is already part of a sovereign nation.
The advantage of buying an island is that there may already be infrastructure built, or at the very least, you have the foundation (actual land) on which you can build that infrastructure. What started as a luxury resort could turn into a luxurious Bitcoin citadel! There could even be an airport or seaport to import supplies, and it could be located near enough to a freedom-friendly nation that Bitcoiners would be able to enjoy their citadel life, but still find time to mix it up with the fiat rabble from time to time.
I think it may be hard to convince a sovereign nation to actually give up ownership of an island, especially if it shows potential as a source of tax revenue from wealthy people. I also find it hard to believe there are any islands which are habitable and not claimed already. There are various types of rocks, deserts, and tundras around the world that remain "unclaimed", but they are unclaimed for a reason. I'd bet that the second they become product resources, governments will start dusting off the history books to figure out how they can own it.
Using that logic, I'm not sure that Bitcoiners will be able to buy an island and enact their own laws, but they may be able to purchase an island and develop it as more of a vacation spot than a new nation.
3. Socioeconomic Conversion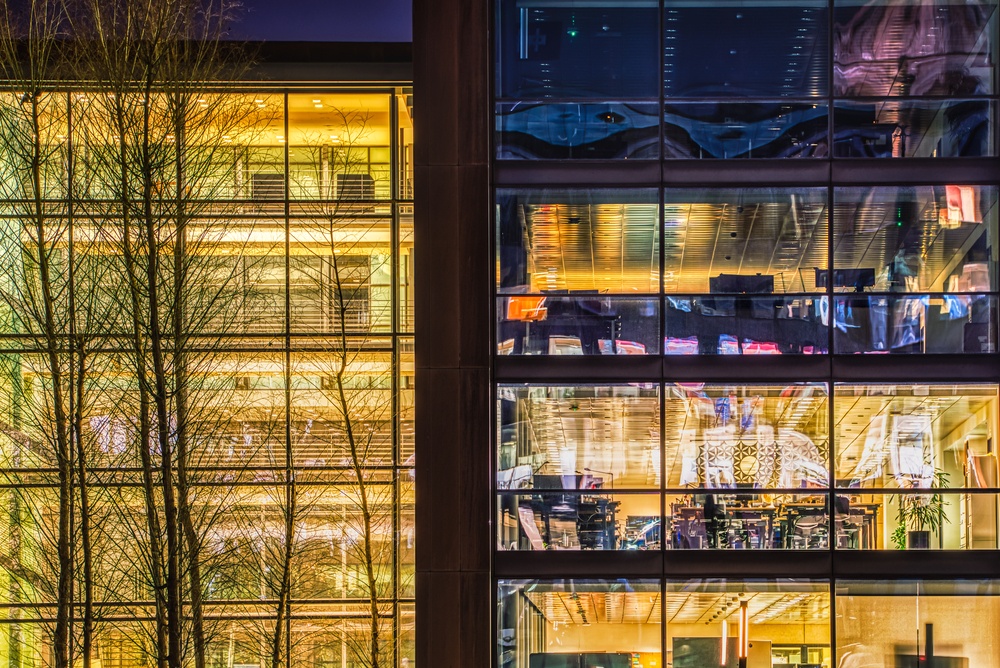 The best thing about doing amazing things is that people want to join. If you create something beautiful, you inspire the people around you to be better. As Bitcoiners build the future on better money, they'll bring everyone else along with them – at least those in their area.
We see this in Bitcoin-friendly jurisdictions like Miami, FL and Austin, TX. Bitcoiners are moving away from places like New York and California, where restrictive laws and high taxes prevent them from becoming the best versions of themselves. As they move, they're taking their companies, their families, their income, and their mindset. Bitcoiners are building the future, and I want to live there!
In my opinion, this is the most realistic, and most imminent form of Bitcoin citadel we may see in the future. It's not a citadel in the sense that Bitcoiners would be protecting themselves from "nocoiners". They'd be living awesome lives as an example of what's possible on a Bitcoin standard. As Bitcoiners congregate in a city and start spending money, that brings more cool shit to that city, and then others start to follow.
The positive force of Bitcoiners will attract more people, more activity, more jobs, more wealth, and more good vibes. Pretty soon, you won't be able to go to a bar without bumping into someone who works at a Bitcoin company.
Fiat cities will atrophy as the success of Bitcoin cities starts to snowball. Laggard jurisdictions will have no choice but to compete at some point. The Bitcoin citadel will like Bitcoin itself – an opt-in choice. You can join if you want, but you have to move your own feet and to take that first step. On the opposite side of that, nobody will force you to stay, but you won't want to leave!
4. Metaverse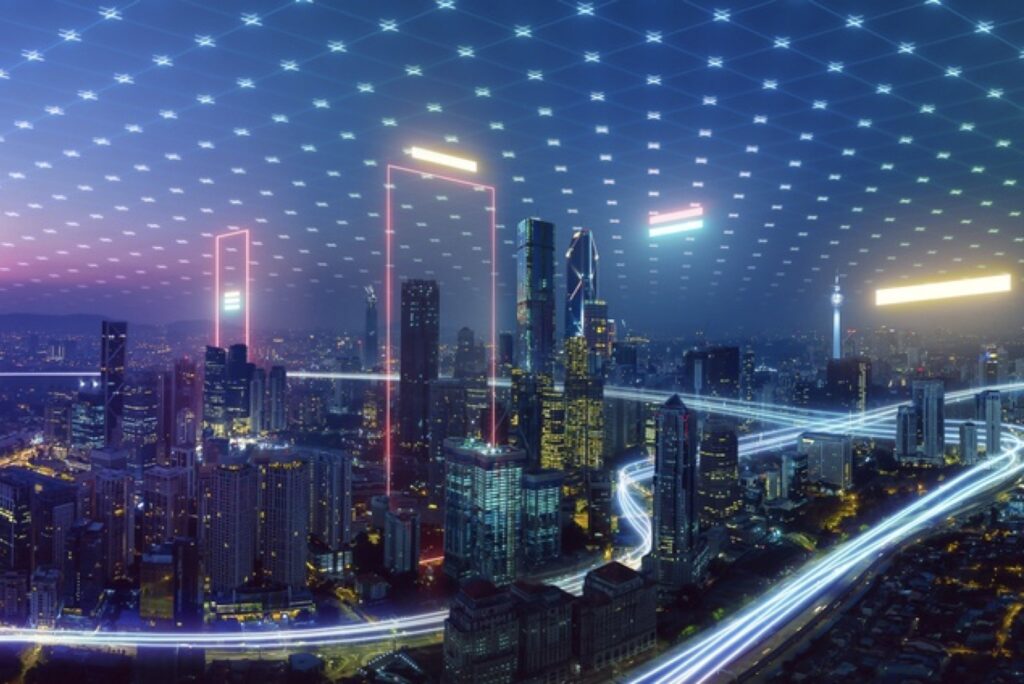 Here's a wild idea. What if the future free cities will be built inside the internet? The idea of The Metaverse comes from a favorite sci-fi novel of Bitcoiners called Snow Crash. The Metaverse is a virtual reality built on the internet where you can move around as if it was real life. Kind of like The Sims or Second Life, but much more realistic.
In the past, if you didn't like the rules of some place, you could just go to another. Eventually, if you went far enough, you'd end up somewhere nobody else had been. The best example of this was the move to North America by settlers from Europe. They were seeking religious and economic freedom and took the arduous journey across the Atlantic in search of a new life.
Now, there's nowhere else to go. There are no undiscovered lands, and we can't rocket ourselves to the expanse of space just yet. Technology to live on the high seas could be an option in the coming decades, but it will be reserved for the wealthy at first. You didn't need to be a millionaire to hop on a ship from Europe to North America, so what would be a good analogy for today?
I think the internet might be the place to escape for freedom in our modern world.
This analogy could work on multiple levels.
Anonymity is already achievable online, and with anonymity comes freedom. There are no rules when you are anonymous because you can't be caught and forced to obey the rules. With the right tools, you can navigate the online world and build your own society as a nym. By using VPNs, burner phones, de-googled hardware, customized operating systems, and encrypted messaging apps, you can prevent surveillance and control.
It's a LOT of work, but it's possible. In that way, the metaverse is real. You can live online as a different person and create your own rules. You can also join up with other like-minded individuals and use censorship-resistant money to build your own society from scratch.
If you want to get real sci-fi about it, as virtual reality technology improves, those societies could be built out to be real places in the virtual world, with neighborhoods, commerce centers, and leisure areas. We're already seeing this in games like Second Life and Decentraland.
While truly virtual worlds that feel real and offer unlimited building opportunities aren't here yet, it's not hard to imagine what they could look like. What is hard to imagine is what we can't even imagine.
Um, what?
How would you explain the internet to someone living 200 years ago? You probably couldn't even get past explaining how electricity worked, let alone that you can video chat on your iPhone. It's difficult to imagine what we can't even imagine right now, and that may be the metaverse that freedom lovers escape to in another 200 years.
While 200 years seems far off, and something we won't be personally able to take part in, it's still fun to think that the new world is out there somewhere.
Metaverse Update 2023 🙁
Unfortunately, Facebook has really ruined The Metaverse and it's now basically associated with shitcoins, cartoony graphics, and remote board meetings. What was once a cool, futuristic cyberpunk idea is now a cringey corporate reality.
The Bitcoin Ranch & Homestead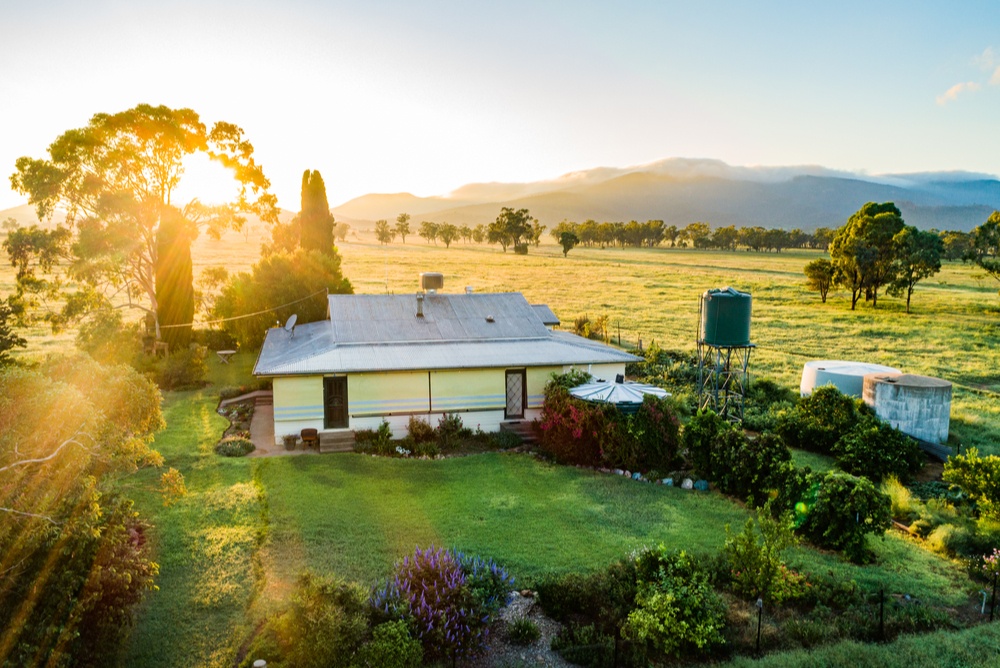 Looking back on when I first wrote this article, the citadel meme has really evolved in the past couple years. What seemed to be a far future fantasy not too long ago has changed into something a bit more realistic as bitcoiners have teamed up with many beef ranchers as some begin to worry about how environmental policies, supply chain issues, and regulation could disrupt food supply.
When people are hungry, you have about 2-3 days before total chaos starts to unfold, so securing a local food supply is at the top of the list for many bitcoiners concerned about current economic conditions.
One potential solution that has emerged is actually growing your own food on your own property through homesteading, ranching, and networking with a local community of food suppliers. The partnership between the cutting edge technologists of bitcoin and the traditional systems of food supply is an interesting one, but it makes sense.
Bitcoin is all about returning to the core values of money and being able to exchange money peer to peer. Becoming more localized in how you consume food is no different. Knowing what foods grow locally, are in season, and can be acquired simply by talking to your neighbor is very much in the spirit of bitcoin (or vice versa).
The Oshi App is something I'm very excited about. It allows local businesses to easily accept bitcoin and reach out to bitcoiners. It's a great way to develop a local bitcoin economy in the sense that you get bitcoiners buying from bitcoiners.
We'll see how far the bitcoin citadel meme takes us. Are bitcoiners actually buying land and farming it? Will bitcoiners put in the work to onboard local businesses and orange pill them? It seems a lot more likely than building a city in the middle of the ocean or starting a new country on an uninhabited island.
Will Bitcoin Citadels Actually Happen?
In my opinion, it's unlikely that Bitcoin citadels will actually be a thing in the future because even the richest Bitcoiners are still human. No matter how much money we have, we still have friends, family, and a desire to be part of a society.
I believe that most Bitcoiners – even the ones who are really deep down the rabbit hole – are neither hoping for complete societal collapse nor do they predict flying cities in the sky in the next couple of years. They are just normal people who want to live their life and see Bitcoin as a way to build a better future for themselves and the people they love.
Bitcoin is just better money, and good money is one of the foundations of a successful society.
What I do see happening in the near term resorts and destinations. There are already many island nations special economic zones who are starting to build bitcoin economies.As the price of Bitcoin continues to rise, services that cater to wealthy Bitcoiners will probably start to crop up. Though it's hard to get a long-term Bitcoin holder to part with their Bitcoin, everyone has a price. Sats are just money, most people are willing to spend money on things they value.
To an outsider, it may seem like the so-called bitcoin future is never coming, but these things take time to build. The bitcoin economy in 2023 is massively different from the bitcoin economy in 2009, so you can imagine what bitcoin in 2030 and beyond is going to look like.