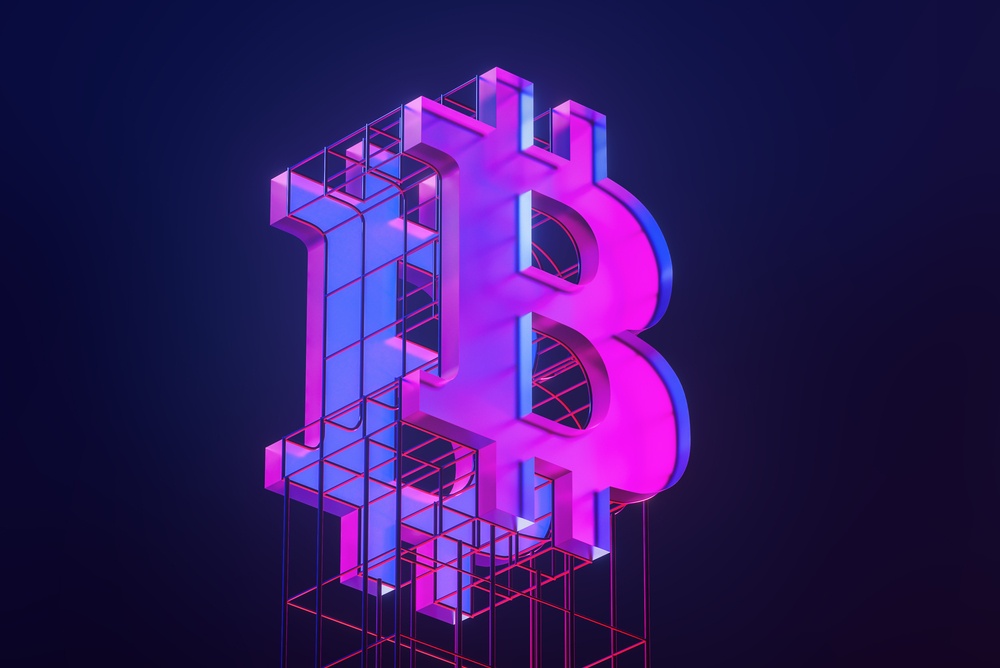 Bitcoin is digital money, and up until bitcoin existed, everything digital could be replicated. It was just a simple copy-paste job and you could have infinite of anything that existed online. Bitcoin was the first time that something could be both digital AND verifiably scarce.
Can bitcoin be money though? What backs bitcoin and gives it value?
Let's look at our current money to start: fiat paper currencies. I'll focus on the dollar because it's the most widely used and understood.
Originally, people used gold as money. I'll get into why what was at the end of this article, but it's pretty universally understood that gold was money for a long time. As the world became more globalized, however, gold became harder to transact in. It was hard to transport because it was heavy, and difficult to do small transactions.
Paper money backed by gold was the solution. Paper was easier to store, divide, and transact in, but you could always go to the bank and redeem your paper for the real stuff. This was where the idea of money being "backed" by something originated.
These days, the US dollar and other fiat currencies are not backed by gold. What are they backed by? There are a few different perspectives on this, with one answer being more correct than others, but all having some truth.
Dollars are backed by nothing. You can't exchange your dollars for anything other than goods and services. There is no underlying commodity asset behind the dollar. It's just a piece of paper that represents value.
Dollars are backed by oil. The original Bretton Woods agreement from 1944 and the subsequent Petrodollar meant that all oil sales would be transacted in dollars. This meant there would be a consistent global demand for the dollar, thus propping up the value of the dollar. As long as the world needs oil, the dollar will have value.
Dollars are backed by a belief system. Since dollars are now just numbers on a screen that can be printed with a keystroke, the dollar system is a faith based system. People have faith that the United States government will continue to pay its debts, so there continues to be demand for dollars.
Dollars are backed by debt. The truth is, however, the dollar is backed by debt. The reason a dollar exists in the financial system is because the Federal Reserve creates "deposits" in commercial banks, then those dollars are lent out through fractional reserve banking. The dollar in your bank account exists because someone else took out a loan and paid you that dollar.
This has created a bizarro world situation where money is actually debt. With Bitcoin, the hope is that we can return to a hard money world where money is an asset, not a liability.
3 Things That Back Bitcoin
1. Proof of Work Mining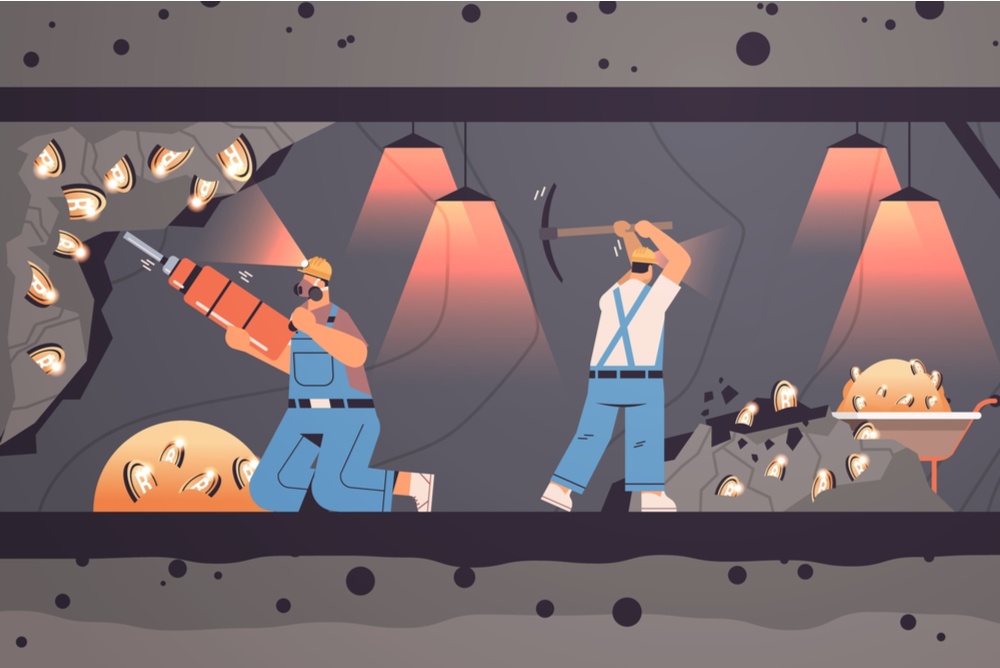 My favorite way to explain what backs bitcoin is proof-of-work mining because you can compare it with gold as a logical framework to start with. Gold is beautiful and unique in the physical world, but it's also rare. To extract gold from the Earth takes energy, through physical labor with a pickaxe or fuel energy with gas to run your digging machines. Gold has a price to mine, and people pay a premium on top based on demand.
Bitcoin is similar, in that it's also beautiful and unique in the digital world. Bitcoin was the first time peer-to-peer and proof-of-work technologies had been combined in such a way that "digital scarcity" became reality. It is a one-of-a-kind innovation. Bitcoin's globally distributed and decentralized network makes it unstoppable information transfer for the digital age.
It also takes energy to extract bitcoin. You need to expend computing power through electricity consumption to "mine" bitcoin. I won't get into the technical details of exactly how mining works, but at a broad level you can understand that by plugging in an ASIC (bitcoin mining machine), miners can start to be rewarded bitcoins from the bitcoin network.
You can't get new bitcoins without putting in the work.
As long as people consume resources to mine for bitcoin, it signals that there is a demand for bitcoin, and bitcoin will continue to have value.
2. Node Operators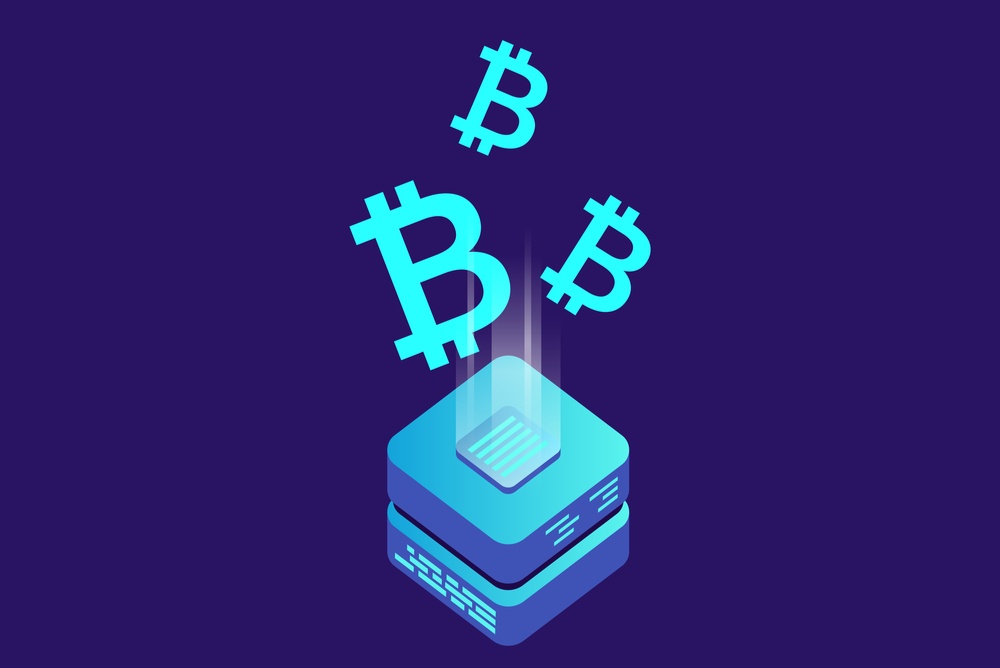 Running a node on the bitcoin network is relatively simple and cheap. For $200 and a couple of hours of your time, you can run your own bitcoin node in your home. While miners provide security for the blockchain, nodes enforce the rules of the bitcoin network. By running a node, you are verifying that the miners are producing valid blocks.
A node is mainly for your own benefit so that you can verify for yourself that the bitcoin you receive is legit, and so you aren't borrowing someone else's node to transmit your transactions (privacy concern), but together, the distributed nature of bitcoin nodes is how global consensus is achieved.
Without this global network of individual node operators, we would be relying on miners or corporate entities to enforce the rules of the network. Instead of using your own node to transmit and verify your own transactions, you'd have to send your information through a third party which could then censor or alter your transactions.
Without the qualities of being censorship-resistant and self-sovereign money, bitcoin loses some of its luster. In this way, being able to run your own node backs the most attractive properties of bitcoin as a money, thus giving it value.
3. Market Demand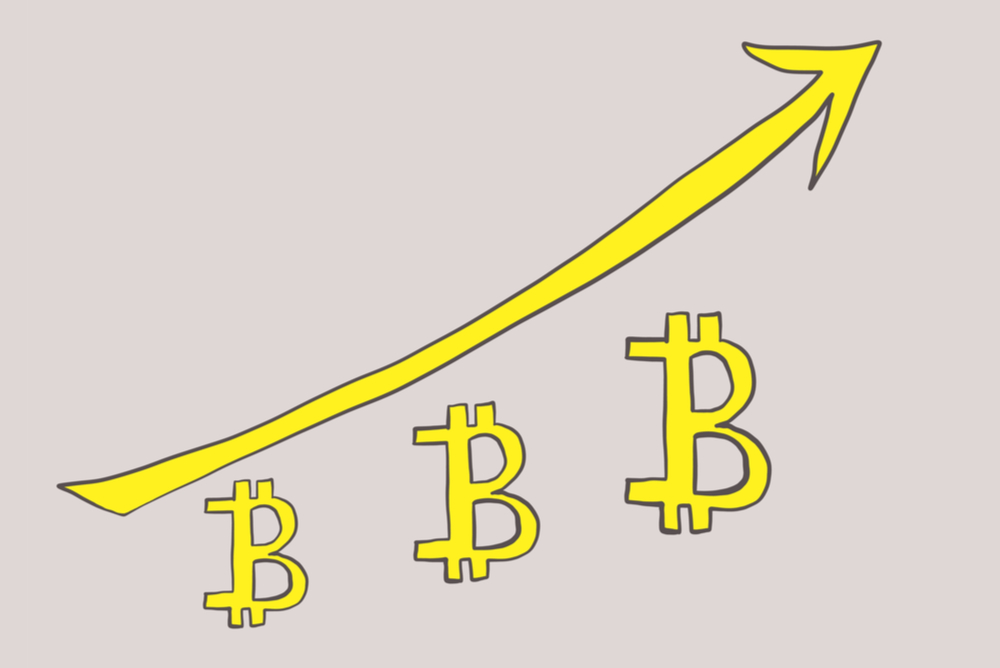 Bitcoin is just one type of money available to you. Alternatively, you could own precious metals, paper currency, government bonds, corporate bonds, real estate, collectibles, or even other types of crypto. Bitcoin is traded globally, 24/7. There is a constant demand for buying and selling bitcoin across many types of formats, in many different jurisdictions, by individuals, corporations, cities, counties, and countries.
Like any commodity, the price of bitcoin is decided by the relationship between buyers and sellers. When there are more buyers, the price goes up. When there are more sellers, the price goes down. Bitcoin is backed by the fact that there's a certain number of buyers available on the market, and a certain number of people who are unwilling to sell at the current price (hodlers).
You can disagree with the price, dislike the volatility, and have opinions about the future market of buyers and hodlers, but that doesn't change the fact that bitcoin's value is backed by pure market demand.
Actually, Bitcoin Is Backed By Nothing
Without fail, one of the first protests about bitcoin's valuation is that it's "backed by nothing". To this, I say, "Great!". Bitcoin is actually backed by nothing because it is money, and money is backed by nothing at all.
Something becomes money because of its inherent qualities, not because it is supported by the scaffolding of some other thing below the surface. Otherwise, it would be turtles all the way down.
The 6 Properties of Money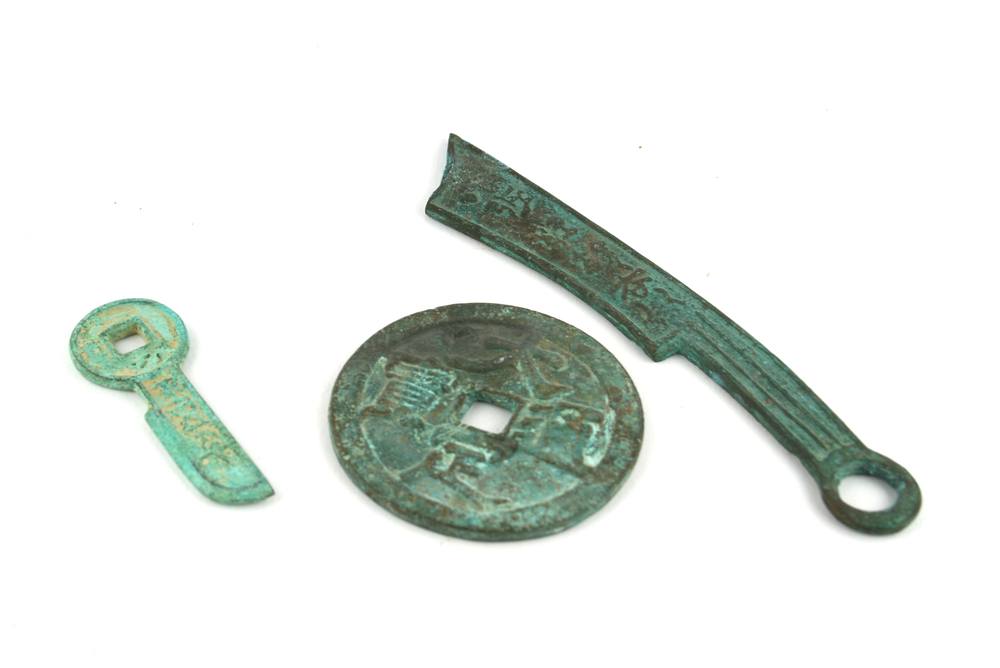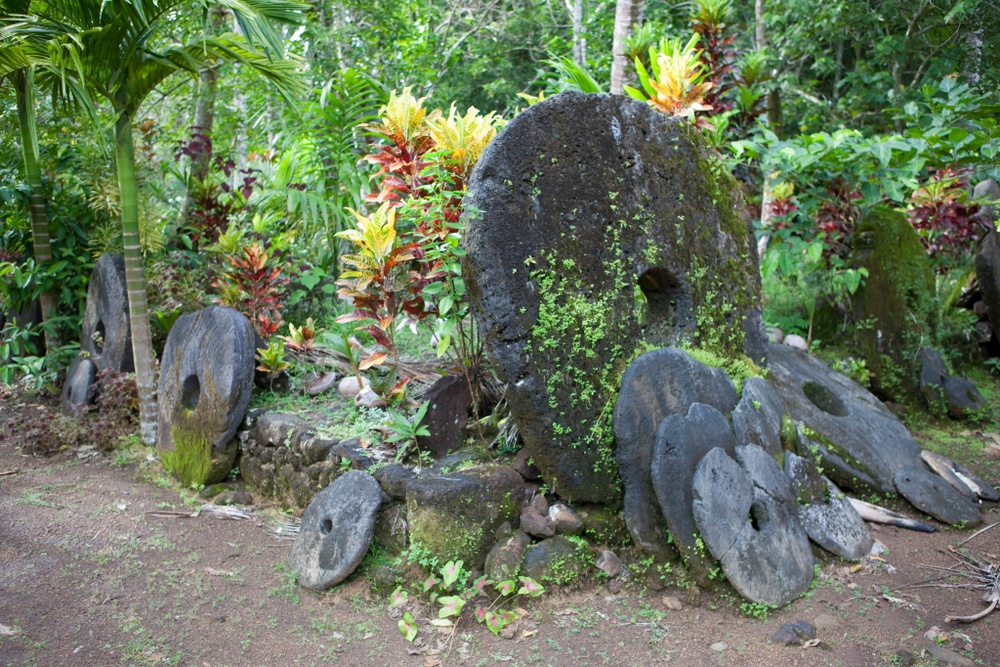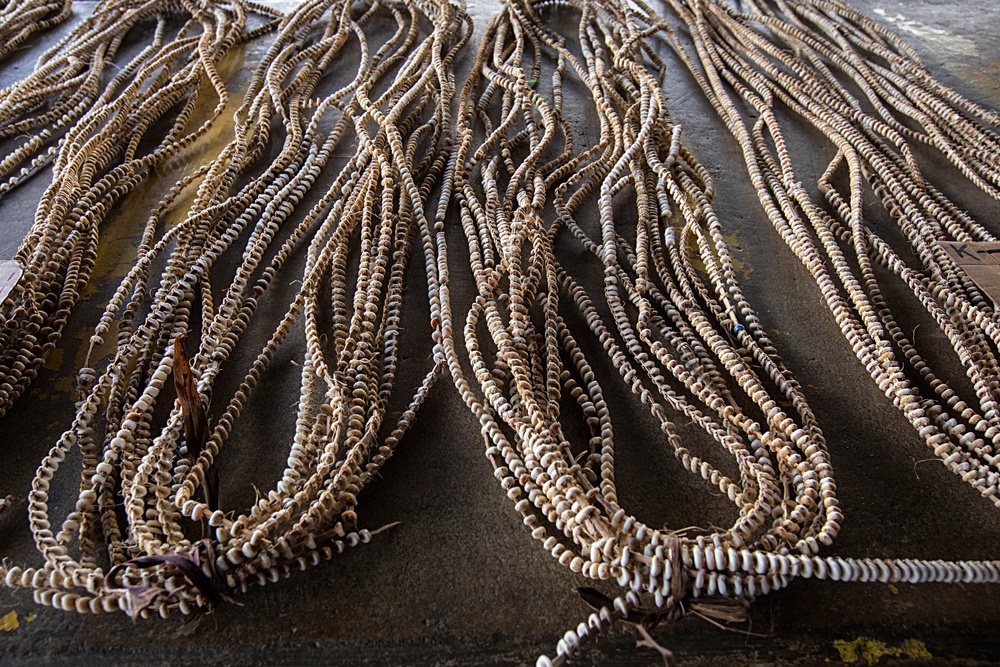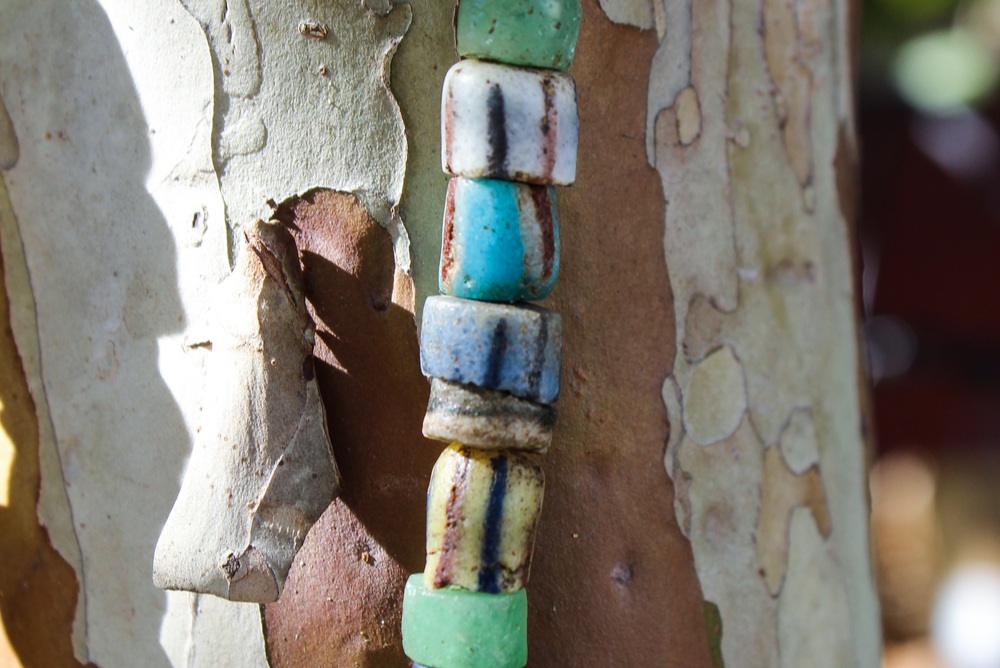 What makes money function properly can be described through six basic properties:
durability
divisibility
portability
verifiability/recognizability
fungibility
scarcity
Some people expand this list to include as many as 13 different properties, but in my opinion, these lists can often be distilled down further or explained in some other way. For example, you'll often see acceptability as a property of money, but I disagree with this one because merchants accepting payment in a type of money comes as a result of the properties and is not an inherent quality.
You may also see verifiability and recognizability listed as two separate properties, but I count them as one, since being able to easily recognize money is in fact a verification process.
There have been many types of money throughout history, and multiple types of money can coexist at the same time. Each type of money has certain tradeoffs and may be appropriate in some situations, while not in others.
For example, in ancient history cattle were used as a medium of exchange and store of value alongside gold. Cattle could be milked or eaten, so they were valuable. The benefit of having a cow is that it was a cash producing asset, in that you could milk it consistently over a period of time and collect dividends (the milk). Cows are also relatively portable compared to other types of valuable assets, since they are animals and can walk!
Cattle are also durable, since they can survive bad weather and live for many years. They are also very recognizable, and relatively easy to verify the quality.
The downside is that cows are not divisible unless you slaughter them, which removes the dividend-paying quality. They are also susceptible to disease and are expensive to maintain. Cows are also not very fungible, since one cow may be higher or lower quality than another cow, so are not always 100% swappable, equal units of measurement.
When you consider all types of money, historical or present, each one displays the properties of money to a high or low degree.
Certain types of tools can also have a monetary premium which adds cost on top of the utility value. The best example of this is real estate, where people buy homes or land in order to store value and grow the purchasing power of their money over time. The value of the home for pure utility, i.e. protecting yourself from the elements and keeping you safe is different from the price paid, because there is extra competition from investors to use real estate as a store of value.
Our current real estate markets would look a lot different if the only people buying homes were the ones actually living in them!
Bitcoin & The Properties Of Money
Let's evaluate Bitcoin. How does its monetary properties stack up?
(1) Is bitcoin divisible? Yes, down to 100,000th of a unit, called a satoshi
(2) Is bitcoin portable? Yes, you can put your signing key in your pocket, or store 12 words in your head. You can also transfer it to anyone with a smartphone.
(3) Is bitcoin durable? Yes, it's digital, so it cannot be destroyed. The network is distributed, so taking down one node or one miner won't prevent its function.
(4) Is bitcoin verifiable? Yes, by running your own node you can personally verify that all incoming bitcoin transactions are adhering to the rules of the network.
(5) Is bitcoin fungible? Yes, but bitcoin isn't a smashing success here. According to the rules of the network, and on the open market, all equal amounts of bitcoin are fungible. The issue is that because bitcoin is an open ledger, you can trace all transactions back through their entire history. This means that if bitcoin was used for an illegal activity or other undesirable reason, it's possible you could have "tainted" coins. You can also blacklist addresses from exchanges, or associate addresses with human identities using blockchain analytics. Bitcoin is mostly fungible in practice, but there are some potential hurdles here in the future.
(6) Is bitcoin scarce? Yes. It's the scarcest money in the world because there's a hard cap of 21 million coins, which cannot be changed without everyone in the network agreeing to devalue their current holdings. This is unlikely to happen.
Actually, there's a book called The 7th Property, which makes the case that Bitcoin has opened our eyes to a 7th property of money: immutability (more on that below). This reminds me of the four tastes: sweet, salty, sour, and bitter… then a Japanese scientist finally discovered the 5th taste: umami. Yes, folks, there are officially five tastes, and now there are seven properties of money.
So, what about this 7th property?
Immutability is the inability to be changed. Bitcoin will only ever have 21 million units, and its supply issuance schedule cannot be altered without all participants agreeing to make changes. This is unlikely, considering debasing bitcoin would immediately destroy one of the main value propositions of bitcoin.
Other monies have varying degrees of immutability. The US dollar, for example, is constantly inflated to lower and lower levels of purchasing power. As ordinary people, we have no control over this, but there is some degree of restraint from bureaucrats at the Fed, politicians in government, and bankers creating loans. It's also quite hard to counterfeit a dollar. The dollar is not perfectly immutable by any standard, but there are some immutable characteristics.
Gold is much more immutable, considering the only way to inflate the gold supply is by consuming resources to mine gold. Nobody can change the structure of an atom or create gold from nothing. Gold exists in the Earth as it is. You can mine gold, but you can't make print gold with a vote or keystroke.
No government or corporation can print more bitcoin. Nobody can mine bitcoin faster than the block subsidy schedule allows for. As long as you are running your own node, nobody can change the rules of bitcoin without your consent and changing the rules of bitcoin is against the self-interest of every bitcoin holder.
Some people have even proposed an 8th property of money, that of being censorship-resistant. We've seen a few poignant examples of how the government currencies are very susceptible to censorship in 2022. First Canada froze the bank accounts and financial assets of the trucker freedom protestors and the people who donated money to their protest. Then, the US and Europe kicked Russia out of the SWIFT system for invading Ukraine.
These were attacks on the financial sovereignty of citizens of a country, as well as other countries, as a means of coercion. Whether you believe these actions were justified or not, they put on clear display the fact that YOU DO NOT OWN YOUR MONEY.
With bitcoin, peer-to-peer transactions are extremely difficult, if not impossible to censor. Miners could blacklist certain transactions, but keep in mind that miners are decentralized around the globe. There's probably always going to be a miner willing to include your transaction in a block for a high enough fee. Bitcoin is extremely difficult to censor.
Gold Is Backed By Nothing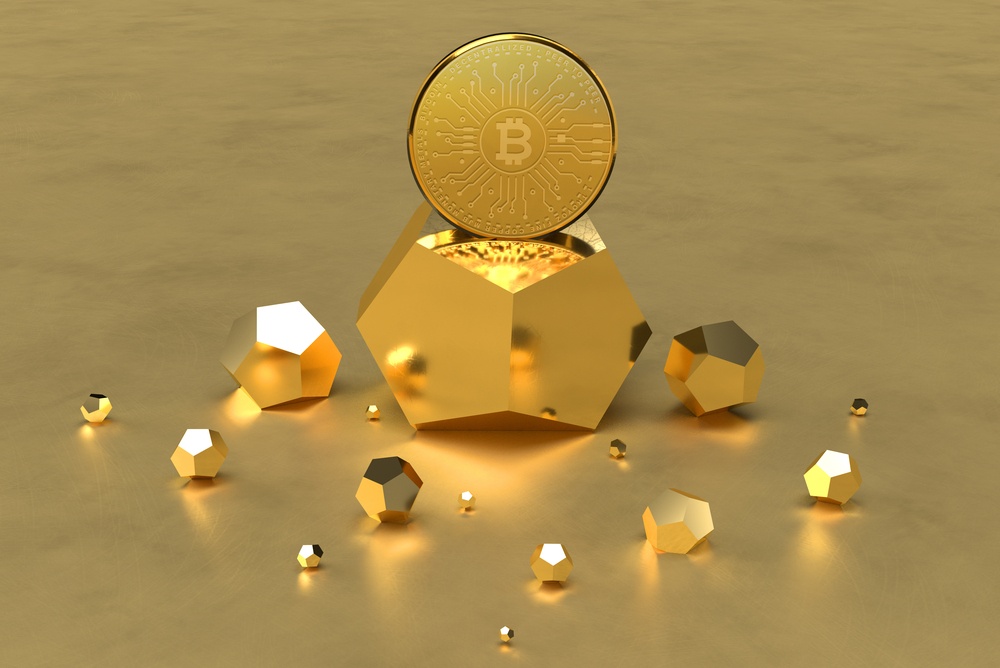 Throughout history, there have been many types of money, but the one pretty much everyone can agree on is gold. Even folks who believe the story that the US dollar is backed by "the US government", or the ones who aren't interested in hearing the history of wampum shells, African glass beads, and Yap Island stones can at least use gold as a starting point for understanding why bitcoin has value.
So, what is gold backed by?
The answer is: nothing.
There is no commodity behind the shiny rock that gives it value. There is no government or organization determining a fixed valuation or purchasing power.
DEMAND and SCARCITY are what give gold its value.
Many gold bugs say that gold's value is derived from its utility, but those specific use cases in modern computing and aerospace technology are very recent in terms of the history of gold's value as money. Gold has been used as money for 5,000 years, and computers have only been around for 50. In fact, there's a term monetary premium used to describe the discrepancy between the value of gold as a commodity and the value of gold including its use as a store of value.
Gold is money regardless of its utility, and this is universally accepted across the world, in every culture, for as long as modern civilization has existed… and yet it's backed by nothing. Gold is money because, like Bitcoin, it exhibits the properties of money: durability, portability, verifiability, divisibility, and scarcity.
True, gold has 5,000 years of history of being money, so the narrative is easier to buy into, but what is gold, really, other than a shiny rock?
Further Education