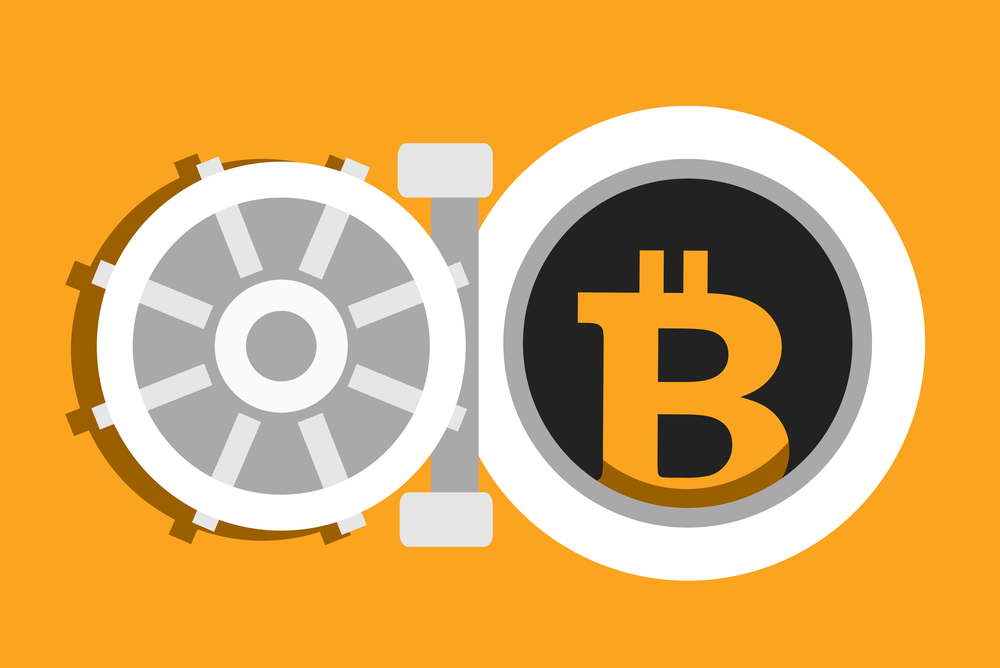 Bitcoin is an entirely new concept that many people are not familiar with, so in my opinion, it's fair enough to ask, "Is Bitcoin safe?". Not too long ago, another concept that took a while to get used to: the internet!
It's easy to forget how far we've come from the '90s when the internet emerged.
That was less than 30 years ago. Now, it would be surprising if someone didn't have an email address, right?
Many bitcoiners are making the case that we are currently in the '90s internet phase of bitcoin right now. The early adoption phase of tech enthusiasts could be compared to the '80s, where a personal computer in the home was rarely seen. During the '90s, computers were more common, but they were still difficult to use and there were still lots of questions from everyday users.
Moving forward, the 2020s of Bitcoin will be compared to the 2000s of the internet, where it becomes the default way to store value and ownership becomes more widespread. Of course, that means the 2030s will be like the 2010s of the internet, with the renaissance of new money in full effect, and everyone interacts with bitcoin on a daily basis.
These questions below, although very basic, are fair to ask, considering we are just starting to get into the widespread adoption phase of bitcoin.
5 Questions About Bitcoin Safety
1. Is Bitcoin Safe To Own?
Bitcoin is a legitimate digital asset held by tens of millions of people around the world. Bitcoin is not malware. Bitcoin is not a scam. Bitcoin is not a Ponzi scheme or some kind of multi-level marketing program meant to turn you into a bitcoin salesman.
In fact, bitcoin is actually safer than other types of money out there.
Nobody Knows You Own Bitcoin
One thing that makes bitcoin a very safe money to own is that you can make it so nobody knows you own bitcoin. There's no such thing as a physical bitcoin, and if you can memorize 12 words, then you can store your bitcoin in your head. If you want to actually view your bitcoin on a digital wallet, you can get a 1″ x 1″ hardware wallet and store it in a secure location, or have your bitcoin stored on your mobile phone.
You can store $100 or $100,000,000 using the same wallet. Compare that with storing cash or gold. If you had $100,000 in cash or gold, you'd definitely need a safe and a secure location to store your safe. Then, you'd have to protect that safe from theft.
If anyone saw your safe, you'd also have to worry about your personal safety, since you could be coerced into opening the safe with the threat of violence. If you had a hundred million dollars in cash or gold, you'd need a security guard, 24/7 cameras, and maybe even a fenced facility too!
Most of us won't need to worry about guarding a hundred million dollars, but the point is that the cost and complexity of bitcoin security does not scale with the amount secured.
Storing Bitcoin Securely Is Cheap And Easy
With bitcoin, you can also create decoy wallets as an extra safety feature. On your digital wallet, with each new passphrase you create, you can make a "hidden wallet", that nobody knows exists. If you were in the rare situation where someone would threaten you for your bitcoin, you could give them access to a decoy wallet and they'd never know about your secret stash.
Securing a secret stash of gold would require digging a hole in the backyard, which comes with its own risks and downsides. Try finding that gold again when you decide to move or suspect that your location is compromised!
Furthermore, if you live in an insecure location, be it a bad neighborhood or a country with a lot of gang violence and police corruption, it helps that you can travel with your bitcoin very easily. You can store it in your brain, mobile phone, or small hardware device and go anywhere. You can store your life savings in your sock using bitcoin, but you can't do the same with cash or gold.
Bitcoin Is Easy To Verify
One last thing to describe bitcoin's superior safety – it's easy to verify that you own real bitcoin. With bitcoin, you can cheaply and independently verify its authenticity. You can build your own node for about $200 and verify your own transactions on the Bitcoin network. Can you tell real gold coins from tungsten-filled ones? Can you identify counterfeit cash from the real stuff? Most people can't. It's definitely safe to own and transact with bitcoin in this regard.
In these ways, bitcoin is safer to own than other popular types of money because it can protect you from confiscation, fraud, and violent theft.
One area of debate to consider would be the safety of the future value of bitcoin. Some folks would argue that bitcoin is a bubble, so it's not safe to own. If the bubble pops, there goes all your money! Others would argue that bitcoin's superior properties as a money described means it's a pretty solid bet that bitcoin will go up in price over time. Plus, 100% of fiat currencies lose value over time (no exceptions), so why store your wealth in an inflating money, when you could store it in something like bitcoin which has a limited supply?
Obviously, I'm on the side saying that bitcoin is a safe bet with regards to storing value, but I'll leave you to make your own decision here.
2. Is Bitcoin Safe From Hackers?
It's been 12 years since bitcoin's invention, and bitcoin has never been "hacked". You may have heard some news stories about hacking in relation to bitcoin, but whatever happened with those particular stories, it was not the bitcoin network that was hacked. With proper storage techniques (detailed briefly below), there is no way that someone can take your bitcoin.
With regards to hacking, there have been cases in the past where people have had their bitcoin stolen. For example, in the early years, there were several exchange hacks, where people stored their bitcoin on bitcoin exchanges instead of using a cold storage wallet and retaining full ownership of their coins. A hacker was able to gain access to the exchange and steal bitcoin which was not properly stored. The exchange was compromised, not the bitcoin.
In other cases, people downloaded malware on their computer via fake bitcoin wallets, or general computer malware that was able to access bitcoin in a hot wallet. Again, this was due to improper storage techniques, which could easily be fixed by using cold storage in a dedicated bitcoin wallet.
Cold Storage Is Unhackable
In one specific high profile story, the FBI supposedly "gained access" to a bitcoin wallet from a criminal group and recovered some bitcoin that was part of a ransomware attack. Though MSM news outlets claim that the FBI hacked bitcoin, it turned out (predictably) that this was not the truth. As it turns out, the criminals stored their bitcoin private keys on a website, and the FBI was able to subpoena the website, gain access to the keys, and take the bitcoin back.
Once again, this could have been prevented with proper cold storage, AKA private key self-custody.
Proper key management, also referred to as cold storage for your bitcoin is very simple. You can buy a dedicated hardware wallet like a Trezor, Bitbox, or Coldcard. This device generates a series of random words (12 or 24 words). You write these words down, and that acts as a code to access your bitcoin.
With these words in your possession, your bitcoin in cold storage is unhackable. Guessing a private key is akin to guessing a single atom in the universe. It's basically impossible. This is much safer than keeping your bitcoin on an exchange or in a hot wallet on your phone.
Follow some simple rules, and your key will never be compromised.
Never store these words on a computer.
Never take a picture of these words.
Never give anyone access to these words, or even partial access to some of the words.
If you are concerned about damaging and losing the paper, you can get a steel backup device and engrave them in steel for durability. With your keys offline, your bitcoin is safe from hackers in any and all situations.
3. Is Bitcoin Safe From Government?
One of the most frequent worries I hear from newbies asking about bitcoin is, "What if the government bans it?". My answer is simply, "I think we are past that possibility already." You can't put the toothpaste back in the tube.
Each country has its own laws and methods of making laws, so my perspective comes from Western democracies, namely North America and The United States.
Bitcoin is already deeply integrated into our economy, so to rug pull bitcoin right now wouldn't make sense, and there would be pushback.
bitcoin is recognized by the IRS as a taxable asset
lawmakers in Congress own bitcoin
energy companies mine bitcoin
bitcoin miners and exchanges are traded freely on public stock exchanges
non-bitcoin companies in the S&P 500 own bitcoin on their balance sheet
more than 10 million Americans own some amount of bitcoin
state laws have passed that enshrine the right to mine and own bitcoin
Bitcoin is here. If it was going to be made illegal, it would have happened already.
Even though bitcoin will likely never be made "illegal", there still are plenty of potential government headwinds that could make it difficult for the average person to buy or own bitcoin. How realistic and how damaging any one of these scenarios would be is up for debate, but the risk does exist.
The Government VS Proof-of-Work
One potential issue is with governments consistently misunderstanding the reasoning behind "proof of work" mining and the energy expenditure required to mine bitcoin. To a government bureaucrat who hasn't done their homework, using energy to solve math puzzles to mint magic internet money sounds dumb. Why not just use this other system called "proof of stake", which is green? That ticks all the boxes I need!
Of course, they don't realize that proof-of-work is essential to the fairness of mining, the security of the network, and protocol consensus. The reason bitcoin continues to succeed is, in part, because of this proof of work mechanism. Lazy thinking from government bureaucrats, clickbait headlines, and a disinterested public could hurt bitcoin miners, and thus security.
Government VS Self-Custody
Another potential government headwind is the idea of self-custody, which again speaks to the lack of understanding of what bitcoin is and why it's successful as a digital money.
You do not need a government ID to buy, sell, send, or receive bitcoin on the Bitcoin network. It's peer-to-peer. That's its nature. Know-your-customer and anti-money-laundering laws already require exchanges to ask for your ID to purchase bitcoin, but there's still a thriving peer-to-peer market out there.
That means if you know what you're doing, it's possible to acquire bitcoin without any corporation or three-letter-agency knowing about it. Of course, the government would rather have it that they know who owns how much of what, at all times… for our own safety, right?
Western governments could simply say that private ownership of bitcoin is illegal, or that all bitcoin transactions must be through regulated intermediaries, or that must disclose all your known bitcoin addresses on a yearly tax form. This could be wrapped in a nice packaged labeled "save the kids" or "stop the terrorists".
In this way, bitcoin wouldn't be dead, but it would make it less attractive as a sovereign asset.
4. Is Bitcoin A Safe "Money"?
Every type of "money" you own has tradeoffs. If you own paper currency, though the value is stable in the short term, the tradeoff is that its purchasing power decreases over time. In Western countries with stable governments, official numbers say inflation is 2-3% per year, with stints of 5% or more from time to time. In many other places, the inflation rate is double digit, meaning currencies lose close to 100% of their value over a decade or two.
Lebanon and Venezuela both just had currency collapses within the last two years. Turkey, a G20 nation, just had its currency devalue 10% in a single day. All fiat currencies trend to zero, it's just a matter of how fast.
Bitcoin VS Real Estate
Some people choose to store their money in real estate, but that has tradeoffs as well. The field is expensive to get into, requires specialized knowledge, is location-specific, and illiquid. In popular areas, you will likely pay more than the market value with the expectation that the market will continue to rise.
In less desirable areas, you may pay a fair price, but its value may not track or beat inflation. Plus, real estate comes with maintenance costs, property taxes, and political risk. If you choose to rent out your property, in some areas you may be forced to let renters live for free under certain conditions!
I owned a property for 10 years, making a few hundred dollars per month on the rent. Now, I have to replace a roof which will cost me over $15,000 to replace, which will almost completely wipe out all that rent profit from the past decade. Of course, it still appreciated in value, but that cash is inaccessible without refinancing, which could take over a month, or require qualifying for a HELOC.
Bitcoin VS Stocks
Stocks are another popular way to store wealth in order to beat inflation, so these days stocks act as a savings account for many people. If you buy individual stocks, this exposes you to all kinds of new types of risks with your money. Are you trying to be an equity analyst, or just trying to save money? If you buy broad market index funds, you are still exposed to the risk interest rates set by the federal reserve and general market sentiment.
Bitcoin comes with its own risks.
Bitcoin is a new type of money that's not fully understood yet, even by those who evangelize it. Bitcoin is not guaranteed to go up in value. Future political winds could change, or broader public sentiment could have an effect on the value of bitcoin. Technology is always changing. In short, nobody can predict the future.
Bitcoiners would say that the risks are worth it. That's what they'd call asymmetric upside potential. There are risks, for sure, but those risks are not as great as public perception makes them out to be. Bitcoin has proven to be a great store of value over the past 12 years, we're still very early.
Bitcoin right now is like the internet in the '90s. If you really understood the potential of the internet in the '90s, you'd probably be pretty excited about it. You wouldn't be able to predict every single thing that would emerge out of this nascent technology, but you would be able to see the potential. Bitcoin is at that early stage. Bitcoin is the internet of money.
5. Is Bitcoin Safe To Talk About?
Now that you know bitcoin is safe, you may want to tell all your friends about it. If you have a penchant for freedom and an interest in finance, then you may find that you can't stop thinking about bitcoin and bring it up in every conversation. You may become the person who can't shut up about bitcoin (that's me)!
Sharing your passion is awesome, and the more people who get orange-pilled, the faster we can get everyone on a hard money, bitcoin standard.
Two things to watch out for though.
The First Rule of Bitcoin Is To Not Talk About Bitcoin
First, is that although you are super excited about bitcoin, you're probably going to run into some pushback from friends and family. Everyone comes to bitcoin on their own terms, so if people tell you to shut up at some point, don't take it personally. Very often, it takes several "touch points" to start actually getting interested in bitcoin. Sometimes, they need to hear it from a more trusted source first, and then you can explain it in more depth.
Not really a big deal but it's just something to keep in mind.
The second thing is much more important though. DO NOT REVEAL YOUR EXACT BITCOIN BALANCE TO ANYONE, even to close friends and family. Of course, you'll have to be the final arbiter of this decision, but the rule of thumb is to always treat your bitcoin as if it were 10x more valuable than it currently is. You don't go around talking about how much money you have in the bank, so it doesn't make sense to talk about how much bitcoin you have.
If some of the more bullish scenarios play out with regards to bitcoin's future value, then you may be very wealthy in the future, even if you only have a little bit of bitcoin right now.
Protect Your Bitcoin Like It Was Worth 10x
Imagine if you bought $1,000 worth of bitcoin when it was worth $1. Back then, nobody would care! It's a grand. No big deal. Now, that's worth over $60,000,000. That's sixty million dollars. Depending on your living situation and storage method for bitcoin, you could be strapped with a lot of purchasing power on your person at any given point during the day. This makes you a target.
There have been many incidents of "$5 wrench attacks" in the past. If you are bragging about your bitcoin balance in the bar, someone could follow you home. If you are talking with girls on Tinder about bitcoin, you could get phished. Because bitcoin is a bearer instrument, anyone who has access to your keys could take the bitcoin. This means even a family member, or friend of a family member, could secretly take your bitcoin if they have access to your private keys or hardware wallet and pin.
If your bitcoin is properly secured for your living situation and security threat model, then it's very hard to take your bitcoin, but not talking about your bitcoin balance is a good first step to bitcoin opsec (operational security). If nobody knows you are bitcoin-rich, then they are less likely to try to take it.
But Is It A Safe Bet The Price Will Go Up?
Bitcoin is safe to own. It's safe to custody. Is it a safe bet that the price will go up?
You'll have to make that decision on your own.
Deciding to own bitcoin goes beyond just knowing if it's safe or not. Aside from being able to hold it in cold storage and transport your money digitally, one of the main reasons to hold bitcoin is a belief that it will preserve your purchasing power over time. In other words, the price will go up.
As you learn more about bitcoin, you'll start to formulate your own opinion on whether or not you think it should have value, and whether or not the price will continue to go up.
Understanding Bitcoin requires education. Then again, so does everything else. I remember that before I invested in index funds I read about 5 books on stock investing and numerous articles online to figure out how to invest in the stock market. Before I invested in real estate I joined forums and talked to family.
Learning how bitcoin works, why you need it, and how to actually use it properly is not a one-sentence or single-conversation endeavor.
Further Education