When I recommend buying bitcoin to my friends and family, probably the second most common pushback is that they think the government is going to ban it. In a time where the government can tell us it's illegal to go outside other than for approved activities (re: 2020-2021), it does seem like they can and will do just about anything. Could the government ban bitcoin? Absolutely. In theory, yes, they could ban bitcoin trading, bitcoin mining, bitcoin ownership, or sending bitcoin to your friends.
The important question is how likely is it that they ban bitcoin, and I think the answer is, not very likely. I do not think the government of any democratic nation will ban bitcoin or any core function of bitcoin such as mining, trading, and ownership.
Every day that goes by and Bitcoin hasn't collapsed due to legal or technical problems, that brings new information to the market. It increases the chance of Bitcoin's eventual success and justifies a higher price.

Hal Finney
I'll get into some specific reasons why, but my base case scenario is that it's not in the best interests of politicians to ban bitcoin. Any attempt will be impractical, costly, and ultimately, ineffective. There will most likely be some regulation in the near future in the form of various types of consumer protection, but an outright ban is highly unlikely.
A much more likely scenario is that they make using certain aspects of bitcoin so burdensome that bitcoin remains a niche asset, but even then, we have to keep the idea in our mind that the government isn't our overlord. A government is made up of the people who inhabit the nation, and if the people are bitcoiners, then the government will support bitcoin.
6 Reasons Why The US Government Won't Ban Bitcoin
The USA has the most bitcoin holders out of any other nation on Earth, with an estimated 30-40 million people holding bitcoin. However, the US is not the only country with strong bitcoin activity, with Vietnam, India, Pakistan, Ukraine, and Kenya taking the top 5 spots. Throughout the years, various countries have taken the top spots for trading, peer-to-peer lending, and value transferred. For this article, I'll focus on the possibility that the US government would ban bitcoin, but the same ideas could apply to many countries around the world.
1. Bitcoin Is Making Headway On The State & Local Level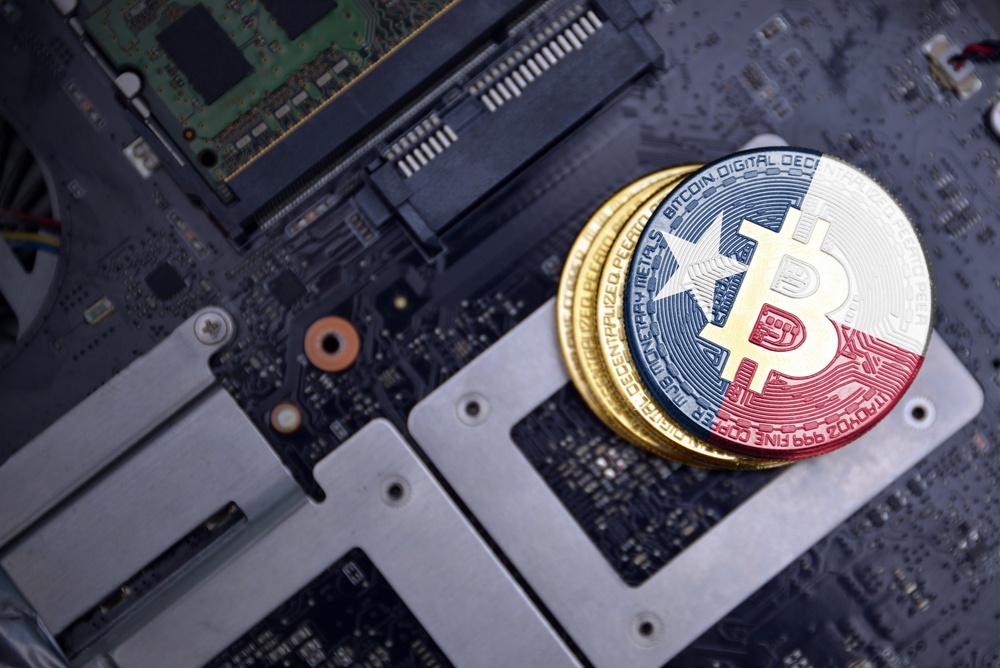 In the United States, we have a concept known as jurisdictional arbitrage, which means that every state has slightly different laws when those laws are not governed by the federal government. This allows people to make economic choices based on location.
A good example of this is Texas vs California and taxes. California has high income taxes, but low property taxes. Texas, on the other hand, has low income taxes, but relatively disadvantageous property tax laws compared to California. Which state is better? That's up to you to decide.
This idea of jurisdictional arbitrage works to bitcoin's advantage because it means individual states can make their own decisions regarding how to deal with bitcoin. Once a state, or a group of states, becomes entrenched in the bitcoin industry, it becomes harder for the Federal government to take actions that would harm those states.
States With Pro-Bitcoin Laws On The Books
Texas is a big one. They are embracing the bitcoin industry from all possible angles. First, Texan courts have already defined bitcoin as money. Second, they are embracing the narrative that bitcoin can serve as a load balancer for the Texan energy grid. Also, the city of Fort Worth is actually mining bitcoin in the basement of their offices.
Politicians on all levels have spoken positively about bitcoin itself, as well as how the industry popping up around bitcoin is going to be good for Texas.
Wyoming isn't the mecca for miners like Texas, but there are a good number of bitcoin miners in the state. What I think is most interesting about Wyoming and bitcoin is the banking sector, with the bitcoin exchange Kraken becoming a bank and getting a Fed Master Account, essentially becoming a global bank. Caitlin Long and Custodia (formerly Avanti) have long been working on legislation and entity structure to allow them to custody and transfer digital assets, and are located in the state of Wyoming as well.
Plus, senator Cynthia Lummis has been leading the charge in the Senate to introduce bipartisan legislation that would be favorable to bitcoin and provide regulatory clarity for businesses that want to operate in the space.
A number of other states such as Kentucky, Tennessee, North Carolina, and Pennsylvania have a decent amount of mining activity in the state, but Georgia is far in the lead. Some states are using tax incentives to lure miners in. Others are simply offering cheap energy due to natural energy resources available. Even though New York is turning out to be somewhat hostile to bitcoin miners, there are even miners located in the state due to its abundant hydropower.
Politicians at all levels, and from many different states "get" bitcoin, including Lummis from Wyoming, Toomey from Pennsylvania, and Davidson from Ohio, who have all advocated on behalf of bitcoin.
Local Bitcoin Endorsements
We're living in a time where politics is hyper-focused on what's going on at the federal level of government, but there is a lot that can be done on a grass-roots level in your local city, county, or state. The great thing about local bitcoin adoption is that the politicians involved at this level of government often have a much more direct connection to their constituents. They are more closely representing what the people are wanting and can help directly orange pill the people that live in their area.
Here are some examples of local city mayors advocating for bitcoin in various ways, including allowing city employees to get paid in bitcoin, creating policies that attract bitcoin businesses to the area, or just being vocal about the benefits of bitcoin.
Plus, candidates like Aarika Rhodes (Los Angeles, California) represent a new era of political activists who are running on a "bitcoin ticket". 30-40 million Americans own bitcoin – about 10% of the population – so when someone comes out in favor of bitcoin, the bitcoin voting block starts to listen (as long as you don't start talking about "crypto").
In the United States, the government is made of the people. These days, we often think of the government as a force that can simply "allow" or "ban" something, but the reality is that laws originate from what the people want. To ban it against the will of the people, I think you'd have to make the case that bitcoin causes direct harm.
The Bitcoin Attention-Cycle Is Good For Bitcoin
Bitcoin is still quite new, and when you take a positive position on bitcoin, it gets you noticed among the more than 10 million people nationwide that own bitcoin. If there's one thing all politicians love, it's getting press coverage.
Bitcoiners are a bi-partisan voting block, meaning there are bitcoiners from the left and the right who will set differences aside to benefit bitcoin. It's in their own self interest, and all parties benefit from working together. Money is neutral.
Money is a universal interest. It doesn't matter where you live or how you typically vote, if you think a politician is going to help improve your economic situation in a sustainable, long term way, they're probably going to get your vote.
Bad New Is Good News
Counterintuitively, politicians being anti-bitcoin is actually good for bitcoin too. Actually, when a politician makes their platform anti-bitcoin, it exposes their hypocrisy and ignorance. It opens up the conversation to discover the truth, and it benefits their pro-bitcoin competitors.
One great example is Brad Sherman who famously said the quiet part out loud, that the US government makes money out of thin air (I guess we are supposed to assume that's a good thing?). This guy is such a clown, and every time he speaks about bitcoin it exposes his ignorance.
Another great example is Elizabeth Warren, who rails about "big banks", but then is surprisingly against self-banking with bitcoin. She's also one of these elites who is flying around in a private jet, yet has an issue with Bitcoin's energy consumption. The hypocrisy is just too much to handle at times.
2. Bitcoin Has A History of Being Legal (And Good)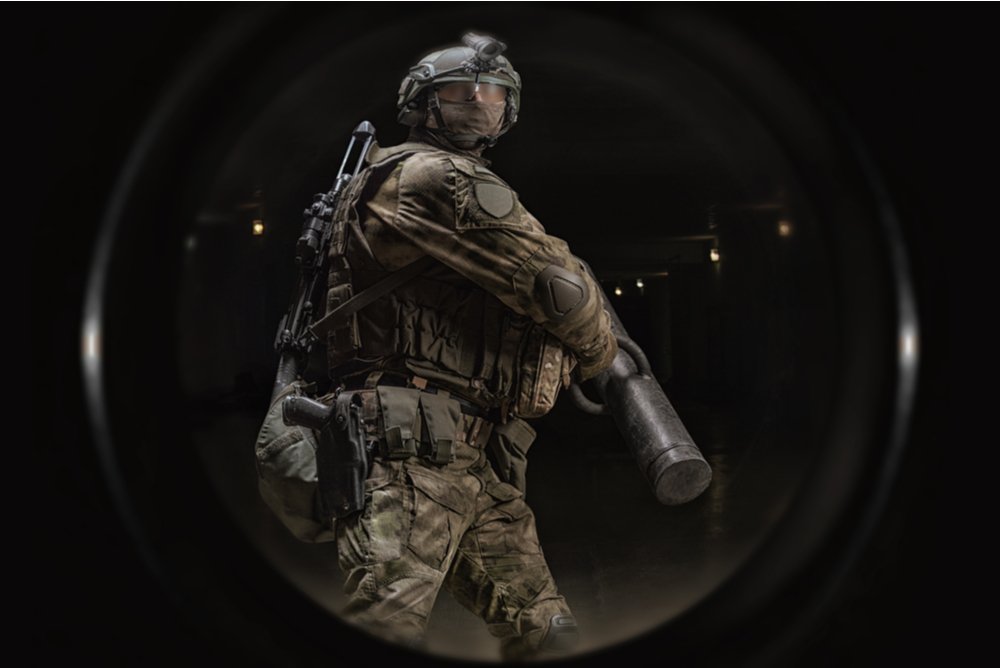 When people worry about the government banning bitcoin, I'm not sure exactly how they envision that happening. Will the president, one day, just get up on a podium at The White House and announce, "Hey guys, bitcoin is illegal now. Anyone who owns bitcoin is now a criminal!"? Sure, it's entirely possible but it does seem pretty unlikely.
If the government did decide to make private bitcoin ownership illegal, it's important to think about what that would actually signal to the market. What I mean is a signal like: bitcoin has such immense value that it must be controlled.
What Would A Bitcoin 6102 Look Like?
In the event of a 6102-style confiscation of bitcoin, the implications would be even more clear. Executive Order 6102 made holding private gold illegal not because it was dangerous, but because the government needed it to pay for social programs and repair the economy after the crash of 1929 and subsequent Great Depression. On the surface, they blamed "gold hoarding" for hurting the economy.
If the government were to ban bitcoin, you have two basic scenarios. One is that they ban and confiscate it, which means that it has value to them. Two is that they ban it and don't confiscate it simply because it's "too dangerous" to hold. What would be the possible narrative to ban software nationwide?
As of now, any narrative they have is quite weak. Maybe the best FUD at the moment is the environmental impact debate, but there are many strong, clear voices in bitcoin, who are making the case that bitcoin isn't just not bad for the environment; it's actually good for the environment.
These data-backed, pro-bitcoin arguments would make it extremely hard to simply make bitcoin illegal for no good reason at all.
Governments Love (Bitcoin) Tax Revenue
In addition, many various government bodies would need to consider the loss of tax revenue if they were to ban bitcoin. There are many ways that bitcoin is taxed. Bitcoin mining businesses must pay local taxes and license fees in order to operate. Their operations, and the maintenance of those operations, employ workers, who then pay income taxes and spend money locally. Even those people who are not directly involved in the mining themselves, like those who work in administration, electrical servicing, and inspections, provide even more tax revenue locally.
That's not even to mention the taxes on profits that businesses must pay to both federal and state governments.
Beyond bitcoin businesses, hodlers and traders must also pay state and local taxes on profits they earn from bitcoin gains. There's a lot of discussion about whether bitcoin is used for tax evasion or not, and how much, but the fact is that most people pay their taxes most of the time, and the feds can investigate crimes as they happen. Technology shouldn't be made illegal because a small percentage of people use it to commit crimes.
Plus, speaking of profiting from bitcoin sales, the FBI themselves has made money several times from the confiscation of bitcoin used for illegal activity and the subsequent sale of said bitcoin. This is interesting because you don't really see the FBI auctioning off heroin and guns they confiscate. This kind of implies that bitcoin is legal to buy and sell, no?
Of course, I wouldn't put it past any government to flip 180º and make something illegal even though they have done it (or even continue to do it) themselves, but this is just how I think about it.
3. Bitcoin Companies Employ Thousands of People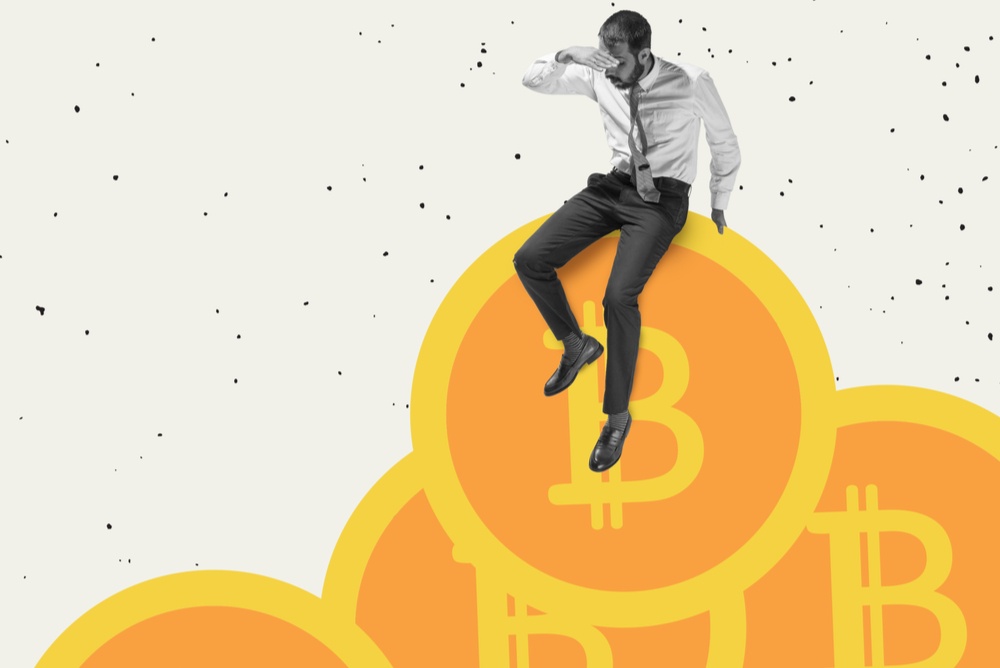 Bitcoin is made of 1's and 0's, but the network is maintained by people, and there are tens of thousands of people in the United States alone working in bitcoin. Globally, this number is probably in the millions.
Of course, the number of those working directly with the bitcoin protocol is much smaller, but the bitcoin industry as a whole is much more than just writing code for Bitcoin Core. Bitcoiner jobs include not just bitcoin-related tasks like software and app development or customer service, but also any typical job you'd see at a non-bitcoin company like staff management, HR, building security & maintenance, and financial management.
Killing bitcoin businesses means you'd be killing those bitcoin jobs, and we saw in New York when the IBEW union rallied to veto a bill that would place a moratorium on new fossil fuel-run bitcoin miners in the state. Why? Because it would cost the state jobs.
Many areas that lost manufacturing jobs to China are now seeing an economic boom thanks to bitcoin mining jobs. These are often located in rural areas located close to abundant energy resources like hydropower plants, natural gas depots, and wind farms.
4. Bitcoin Is The Center of Fintech Innovation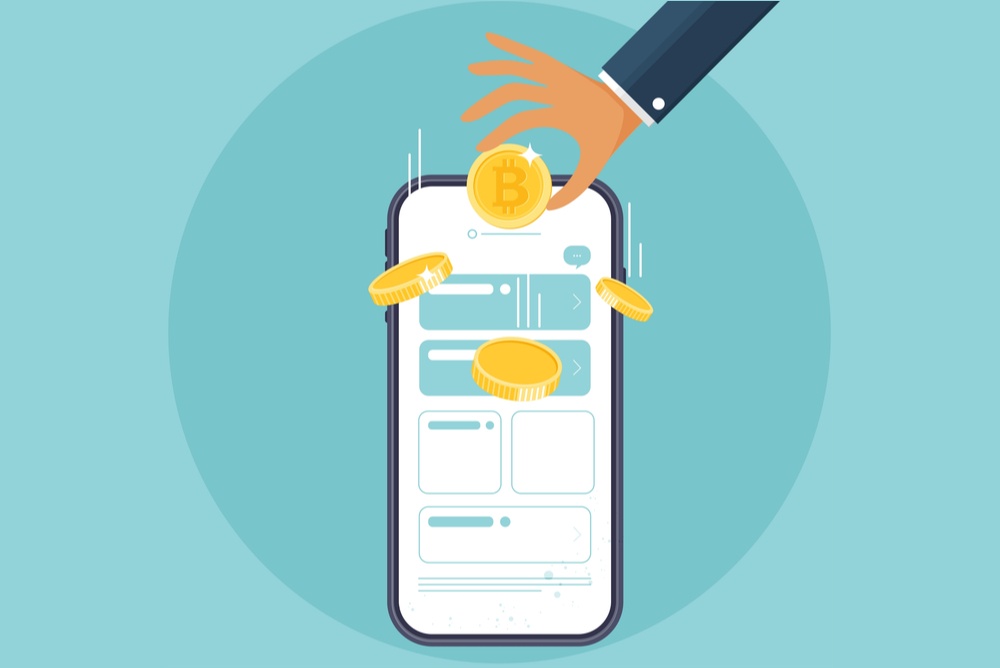 Bitcoin has arrived. Millions of people around the world use it. There is a clear use case for it. Whether or not you personally buy into the bitcoin story, there are many who do. Bitcoin is an in-demand product, and there are many companies building out products and infrastructure to respond to the demand.
A great example of a bitcoin fintech company is CashApp, which allows for buying and selling bitcoin, sending and receiving bitcoin, and even converting a portion of your paycheck every month into bitcoin so you can "get paid in bitcoin".
Bitcoin is emerging as an uncorrelated asset that many new investors are seeing as a hedge against not just movements in the broader stock market, but also as a hedge against the entirety of the traditional financial system.
Bitcoin, as money, represents a pristine asset, unencumbered by a liability. Unlike dollars, which are backed by debt, bitcoin is a final settlement, digital bearer asset. Its fixed supply, transparent, and predictable monetary policy, means that it just operates completely differently from the US dollar and the fiat money system.
Bitcoin Infrastructure Is Growing
Demand for energy efficient, next-gen ASICS is growing, and they are becoming a consistent buyer of computing chips. There are several chip manufacturing companies planning on coming to the USA, including TSMC in Arizona, Intel in Ohio, and Samsung in Texas. Of course, many of these chips will go to smartphones, computers, vehicles, and other computing systems, but ASIC manufacturers will continue to grow and be a steady source of demand.
The US government is paying attention. There have been a variety of bills proposed that aim to foster bitcoin's growth within the country. Even the highest levels of government are attempting to shape how bitcoin develops within the country. You can see below that the current Treasury Secretary Janet Yellen (former Fed Chair) is very well informed about how Bitcoin works, what its use cases are, and the benefit it can bring to the world.
The current head of the SEC Gary Gensler is very well informed about the history of money and central banking, how bitcoin works, and where bitcoin fits into the future of global, digital money. As recently as 2021, Gensler is on video saying, "In that work, I came to believe that, though there was a lot of hype masquerading as reality in the crypto field, Nakamoto's innovation is real. Further, it has been and could continue to be a catalyst for change in the fields of finance and money."
Clearly, he's a fan of Satoshi Nakamoto's invention.
The US Doesn't Want To Ban Bitcoin. It Wants To Harness It.
What's clear to me is that the United States doesn't want to ban bitcoin. They may want to regulate it. They may want to control it. They may want to do a lot of different things with it. However, a complete and outright ban doesn't seem to be on the table. There's too much to gain by harnessing all the benefits.
The United States has historically been the center of technological innovation, and I don't think they are going to simply give that up and let some other country lead the next decade of digital asset innovation.
5. Code Is Free Speech (At Least In The USA)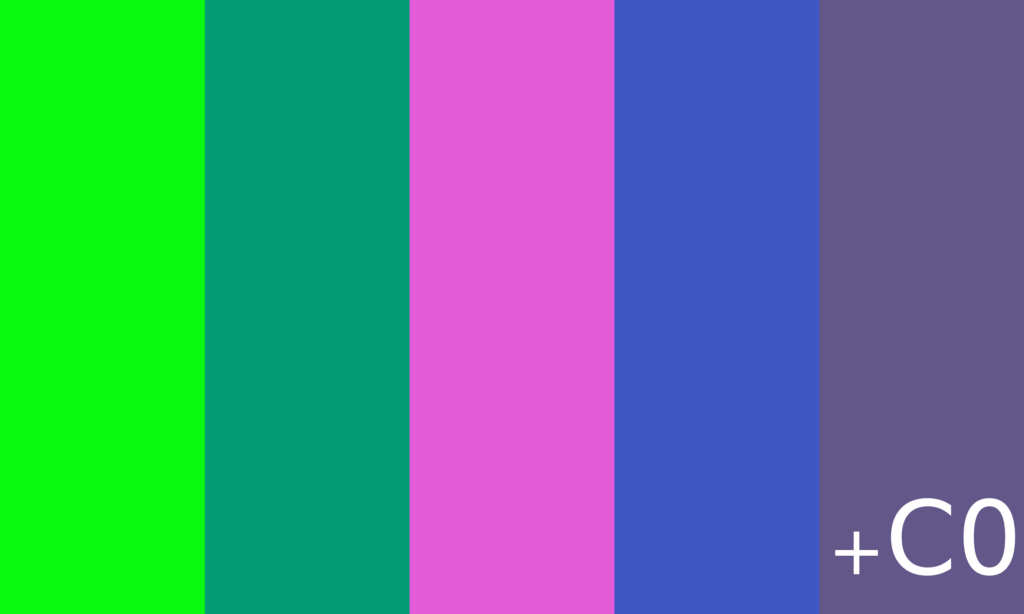 Most countries in the world don't have robust free speech laws, let alone have those laws enshrined in the founding documents of their country. There's usually some sort of lip service to freedom of expression, with a caveat that it can't cause disorder or discomfort, which, of course, defeats the entire purpose of the right in the first place. That's unfortunate.
Software Is Free Speech
Thankfully, Bitcoin's code is also protected by law in the United States. Speech and expression are protected against government retaliation, and code falls under the category of speech. After all, code is written down, and can be printed. If you printed out computer software in a traditional paper-bound book, it could not be made illegal, so why would it be made illegal when produced and proliferated on the internet?
Communication does not lose constitutional protection as "speech" simply because it is expressed in the language of computer code. Mathematical formulae and musical scores are written in "code," i.e.,symbolic notations not comprehensible to the uninitiated, and yet both are covered by the First Amendment

[source]
Cryptography Is Free Speech
Furthermore, in addition to speech, there is the precedent that cryptography is legal in the United States. Just a few decades ago, cryptography was thought of as military technology, and the export of cryptography was seen as equal to the export of weapons.
So, software is protected under free speech laws and cryptography has now been used for many decades in the private sector. What precise part of the bitcoin network would the government be able to make "illegal"?
This argument that they would just ban bitcoin reminds me of the idea of illegal numbers. If you can compress information into a number like a hash, would it be illegal to publish that hash online? If you can memorize your 12-word seed phrase, would it be illegal to know 12 words? Though these seem like ridiculous scenarios, this is the type of first principles thinking that lawyers would be arguing in court to find the core foundation of what exactly would be illegal about bitcoin.
How Would A Bitcoin-Ban Be Enforced?
Some might argue that all of what I just said doesn't matter, and the government is just going to do whatever they want to do. My question is always then – what about enforcement, and what would be the punishment for each type of bitcoin crime?
In many California jurisdictions, common crimes like theft go unpunished because the local government doesn't have the resources to deal with the high crime rates in the area. How exactly is the local police force in any area going to go door to door and search for ASICs they suspect are running on the power grid?
Maybe you could envision a world where big miners are banned in some countries, simply because it's easier to influence large corporations rather than individuals, but what would be the mechanism to make such activity illegal? Will the Federal government start rationing electricity only for condoned activities? Would data centers be subject to inspection and judgments made on who is using the computing power and for what reasons? I find that hard to believe.
We do see the beginnings of what a mining ban could look like in New York, but there's more to the story (it's only a 2-year moratorium on fossil fuel plant renewal), and it's one state of 50. Plus, it's the state which is most notorious for being hostile to businesses. We'll see how that works out for New York, but for now, it seems like other states will be happy to pick up the slack.
The same dynamics would play out globally. If the USA as a whole had some sort of blanket ban on bitcoin ownership or bitcoin transactions, the network would continue to operate as normal in almost every single other country in the world. It would be a strange day where all 180 nations around the world would suddenly agree and coordinate on a single issue, and their conclusion would be that Bitcoin is just too dangerous to allow it to exist any longer.
6. Bitcoin Makes People Wealthy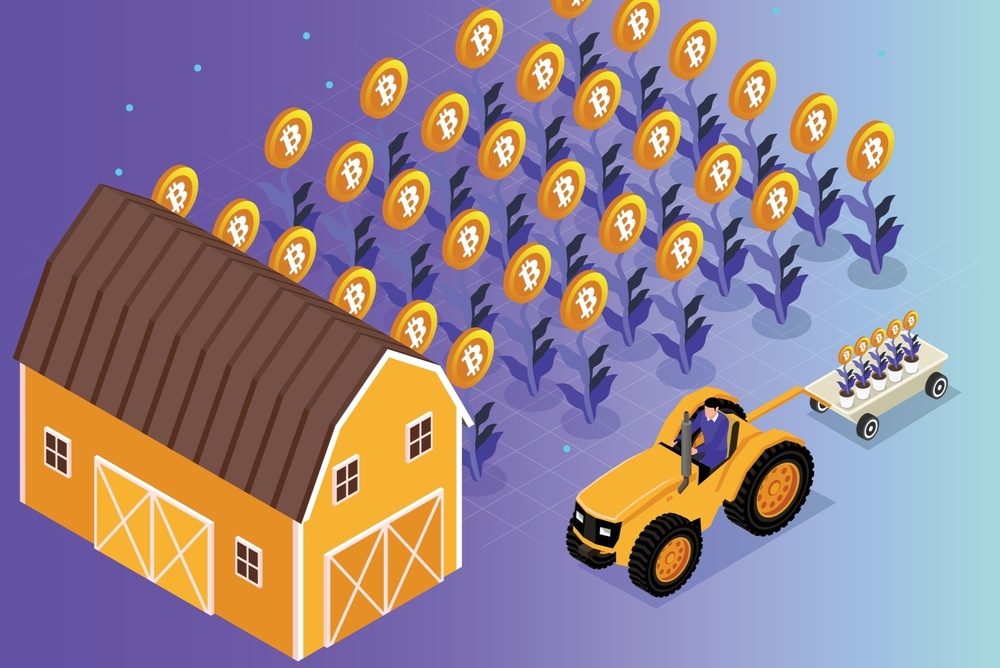 Let's get back to the basics and think about why people actually get into bitcoin in the first place. Most people do it because they think it's a way they can make money. You hear the crazy stories and wonder what the hell this whole thing is about, and maybe put a little bit in to see if you can ride part of a bull run.
I came to get rich, but stayed for the revolution

Bitcoin Axiom
The truth is, if you bought bitcoin at any point and held it for just four years, you'd have more purchasing power than before.
Though there are certainly a lot of philosophical reasons to hold bitcoin instead of other types of assets, the fact remains that holding bitcoin over a long period of time results in an increase in purchasing power. Bitcoin makes people wealthy.
Wealth building is a powerful incentive for politicians to support bitcoin. If your voters are getting wealthy while you're in office, then it's likely that you are going to get reelected. If you give them hope for their own future and their future children, you're going to get reelected. Supporting bitcoin as a means of sustainable, long term wealth building is not the same thing as vote for me and I'll make you rich. Bitcoin is not about sick gains. Bitcoin is about having access to hard money that cannot be debased. BItcoin is about helping the average person escape the rat race of ever-inflating fiat money.
Bitcoin is savings technology

Pierre Rochard
Bitcoin allows people to stop being investors and start being savers again.
💥 BREAKING💥 The Government Literally Cannot Shut Down Bitcoin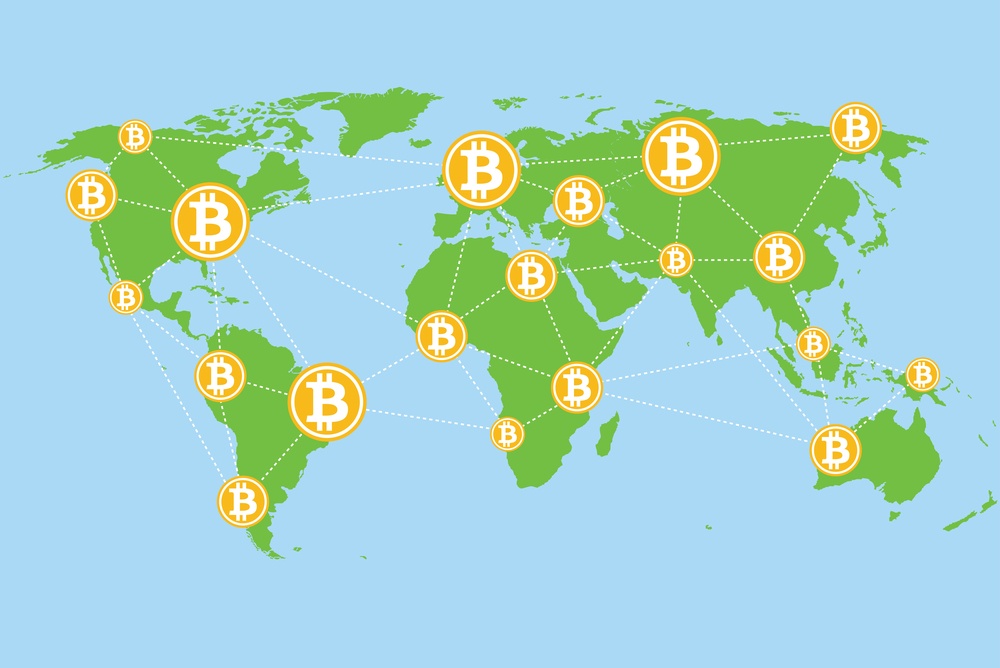 Have you ever considered what it would actually mean to "ban bitcoin" or to "shut down bitcoin"?
Would the government make it illegal to hold bitcoin? What would be the punishment and how would they enforce it?
Would the government make it illegal to send or receive bitcoin, and would this have any implications for other messaging protocols?
Would it be illegal to mine for bitcoin, and would this open the door for banning other types of electricity usage?
Would it be illegal to manufacture and import ASICs? Would that include home bitcoin mining on laptops? Would ISPs be required to monitor for bitcoin-related mining activity and would police come to your door to ensure that you aren't mining bitcoin at home?
Could the US government act alone in any of these scenarios, or would they need the cooperation of the international community, and how long would it take to come to a consensus?
There are a lot of questions to ask here regarding the specifics of what a ban on bitcoin would actually entail. Many people make the blanket statement like, "Ok but what if the government bans it?", but there are a lot of moving parts to the network. It's not like you can just say OK bitcoin is banned and then it's done.
What Type of Consumer Protection Could We See?
Though an outright ban is unlikely at this point, there are plenty of ways that bitcoin can be regulated moving forward. What's interesting to me is that it's not clear exactly which three-letter agency would take charge of regulation, or if it will be the responsibility of multiple agencies to regulate different parts of the network.
The IRS treats bitcoin as property, while the CFTC treats bitcoin as a commodity, and there are many agencies under which bitcoin activities could fall, because bitcoin is a currency and a commodity. It's money. It's traded for goods. It's traded across states and across nations. It's advertised. It's software. There are products that allow for bitcoin trading or bitcoin selling, and so on.
I was going to do a write up of each of these agencies and how they may regulate bitcoin, but honestly, it's a little bit above my head and I'm already an hour into the research, without actually learning much. Instead, I'll just list the agencies, you can do your own research if you are interested.
Securities Exchange Commission (SEC)
Office of the Currency Comptroller (OCC)
Commodity Futures Trading Commission (CFTC)
Consumer Financial Protection Bureau (CFPB)
Federal Trade Commission (FTC)
Financial Crimes Enforcement Network (FinCEN)
3 Ways The Government Can Slow Down Bitcoin Adoption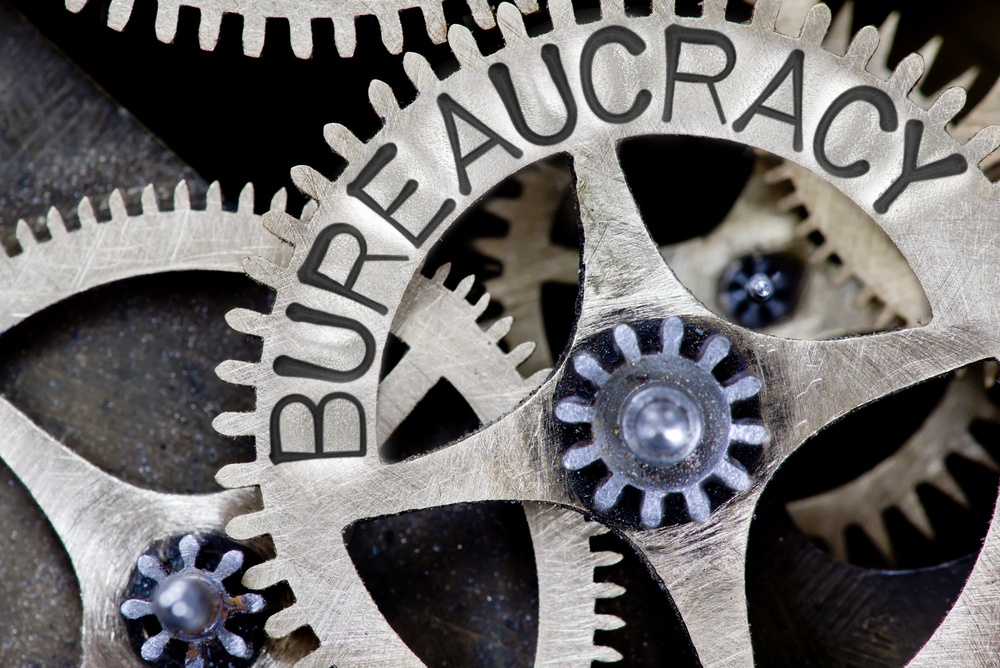 There's a lot of talk in the bitcoin community about how the government "can't" ban bitcoin because Bitcoin will still be working in countries where it's not banned. Game theory says that in this situation, the banning country runs the risk of missing out on the economic growth that a bitcoin-ized country would experience. Therefore, they are incentivized to adopt bitcoin first rather than ban it.
However, most governments want control of the money supply so they can print their way out of high levels of debt. So, what should a government do when they can't ban bitcoin, but they also hate it?
They can slow it down, corrupt its incentives, and weaken it through policy. Basically, the game plan would be to destroy it slowly, from the inside. An outright ban would immediately attract people to it, but softer policies tend to get most people to shrug their shoulders and say, "Well, it's not that bad".
1. High, Unfair Taxes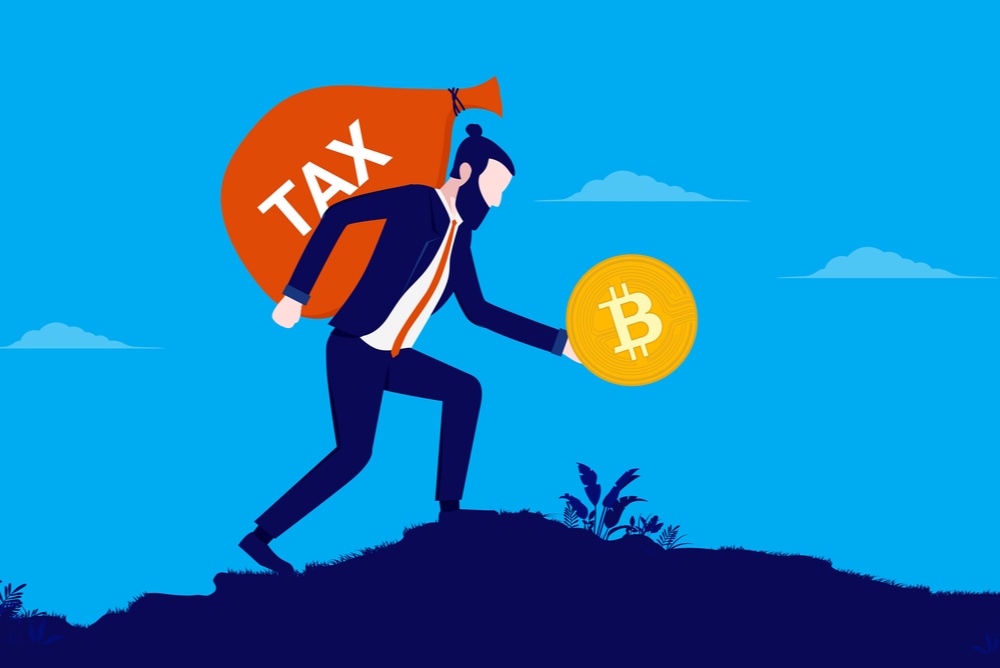 The #1 tool in the government tool belt is the ability to tax its citizens under threat of imprisonment. There are many types of taxes, and an ever-growing unknown about what future taxes may look like. State, local, and federal taxes. Energy taxes. Corporate taxes. Personal taxes. Value added tax. Gas tax. There's a lot.
There's no reason that there couldn't be something like an environmental sustainability tax levied on bitcoin miners thanks to false narratives about the impact of bitcoin mining on the climate. We saw that happen in Washington State, where bitcoin miners were suddenly forced to pay an energy tariff, and in Kazakhstan, where a 500% tax on mining was proposed.
That stuff is all about mining, but it just goes to show you that with a proper narrative in place, anything is possible.
Something that I've considered, though I don't know how possible it would actually be, is the idea of a windfall tax for bitcoiners who got rich by buying bitcoin early. Though windfall taxes are more common for businesses, all we need is the right kind of crisis and a good story. Then, I think everything would be on the table. Who knows?
What I do know is that one of the main reasons people come to bitcoin, at least in the beginning, is the desire to effectively grow and store their wealth. The problem with a tax that disproportionately affects bitcoin hodlers is that it disincentivizes investment into bitcoin. That means fewer hodlers. Fewer miners. Fewer adopters.
2. Unreasonable Reporting Requirements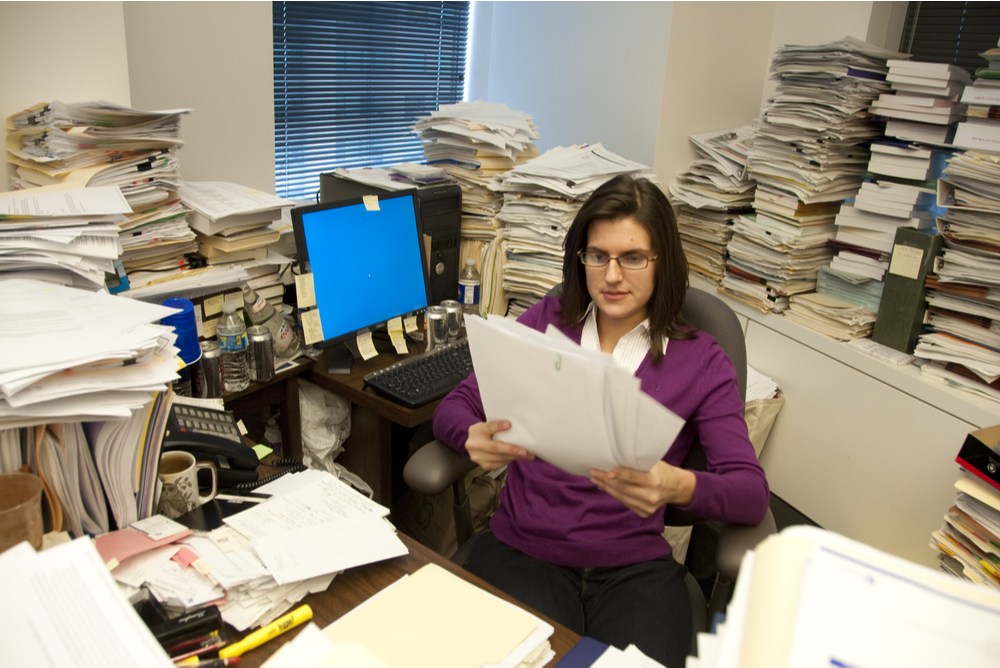 One very effective way of slowing bitcoin adoption would be to embrace bitcoin, but make it hard to use. One of those ways you could make it hard to use would be to consider every party involved in a bitcoin transaction as a money transmitter and require them to report any relevant data on their peers.
For example, in the European Union, it is being proposed that every single transfer of bitcoin from a bitcoin exchange to a wallet needs to be verified that the user owns the wallet. In other words, you would need to confirm that you are sending money to yourself via government ID, or you would have to collect the data from the entity you were sending to.
In the USA, there was a lot of debate during the passing of an infrastructure bill, which could have potentially marketed bitcoin miners and software developers as brokers, since they were "facilitating the transfer of crypto assets". Of course, it would be ridiculous to propose that every miner in the USA would need to collect tax information on every entity that had transactions in the mempool of the block it just mined, but that's what the nuance of a single word can imply.
There was, and still is, plenty of pushback on these proposals, so I'm thankful for the folks working in those industries who are keeping an eye out for stuff like this. Personally, I'd have no idea this was going on and would have no idea how to stop it.
However, it just goes to show you that there is always some Karen working behind the scenes trying to make life difficult for bitcoiners. Grinding. Grinding. Grinding. Who knows what could pass one of these days when we aren't paying attention?
For Every New Law There Will Be Two New Solutions
There will always be technical ways around whatever rules and regulations are passed. Bitcoin will survive no matter what. The key thing here is that it could slow down adoption because most people won't make the effort. All that has to happen is for Apple and Google to ban bitcoin apps from the store, and probably more than 50% of current bitcoiners would just keep their coins on an exchange or simply sell all their bitcoin because they don't have the time to figure out a workaround.
If the government comes out and says tell us everyone you send bitcoin to, people will just stop sending bitcoin to anyone until a regulated exchange comes out with regulated wallets that require face ID and government ID to use.
3. Proliferation Of Misinformation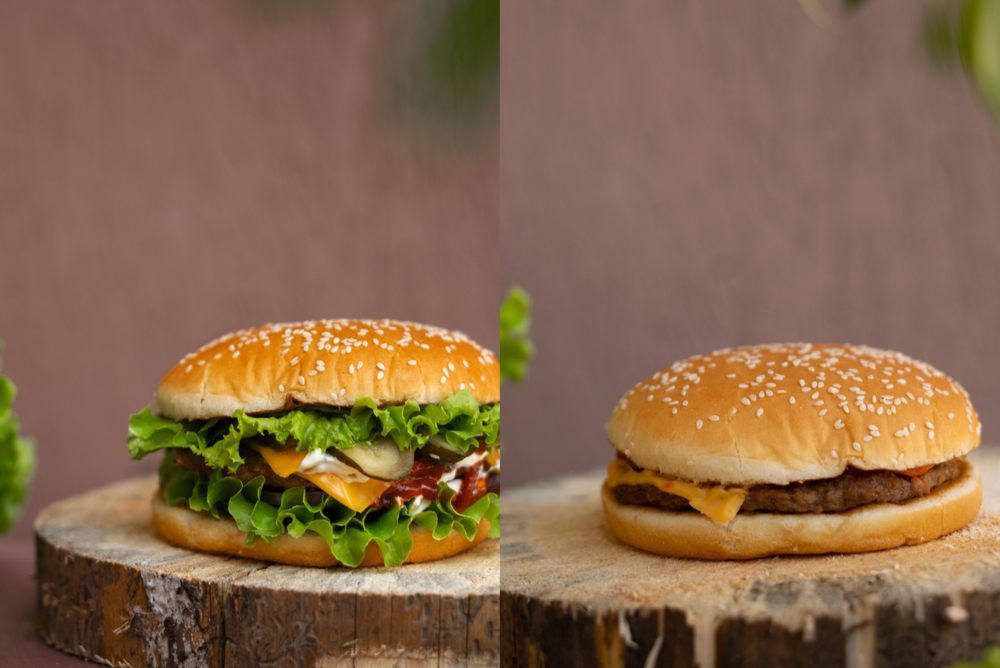 One of the most effective ways that the government could slow down bitcoin adoption without actually passing any laws is simply the proliferation of misinformation. There's an assumption amongst the public that politicians are "in charge" because they are smart and capable, but what many people fail to realize (in my opinion), is that politicians are great at marketing, but marketing doesn't always translate into reality.
The reality of the situation is that politicians are motivated by election cycles, and they don't know much about anything other than how to get elected. They rely on staffers to stuff their brains full of temporary information for pressers, kind of like cramming for an exam. Staffers have their own agendas and motivations, so the information that politicians get isn't always correct.
Political Incentives Of Red Meat For Voters
Of course, everything is then churned through the political grinder, and what comes out on the other side is fresh, red meat for voters.
It is difficult to get a man to understand something when his salary depends upon his not understanding it

Upton Sinclair
A great example of this is Elizabeth Warren and her crusade against bitcoin mining because of the supposed environmental impact. It's unlikely she understands what problems bitcoin is proposing to solve, why proof-of-work is important, how energy markets work, which industries also use lots of electricity, etc. etc., along with other counterarguments that are commonly cited.
What matters to politicians like her is: environmentalism gets me votes → bitcoin uses energy → energy waste is bad for the environment → therefore I'm against bitcoin
So this information is perpetuated without much reasonable debate or consideration.
The energy debate is annoying, but it's not the only anti-bitcoin angle we may see moving forward. In peace times, this stuff is reasonably discussed, or at least dissenting voices are allowed to be heard, but in times of crisis, the shrieking gets louder and reason goes out the window.
We could easily see bitcoin be painted as "anti American", and have bitcoiners be labeled unpatriotic. Don't buy bitcoin or you'll help the Russians!
Bitcoin could also be portrayed as "anti-social", and have bitcoiners be painted as selfish. Hoarding money hurts us all. Help your neighbor and save in dollars!
It doesn't matter what the truth is. What matters is which narrative is strong enough to catch hold and perpetuate throughout the country's common minds.
Could Non-US Governments Ban Bitcoin?
I focused on the US government for this article because I'm American and know more about the policies here. However, one of the main reasons bitcoin has value is that its network is distributed and decentralized, so there are components to the bitcoin network in every country in the world.
I've mentioned it many times in the article already, but if the US government banned bitcoin, it would continue to exist. It would just be harder to access and use in the USA.
You can't ban bitcoin. You can only ban yourself from bitcoin.

Saifedean Ammous
The same principle would apply to any other country in the world, and the consequences would be even worse there. Having the USA be a thriving hub for bitcoiners and bitcoin business, while your country sits on the sidelines would be devastating.
Countries That Have "Banned" Bitcoin So Far
So far, there have been only a handful of countries that have outright banned bitcoin transactions, namely Algeria and Egypt. A few others like India and Nigeria have put in restrictions, then walked them back after backlash. China famously banned bitcoin mining, but has said nothing regarding ownership and transactions. Russia's central bank proposed banning bitcoin, then the government said they were open to using bitcoin for international payments, among other positive comments from other heads of state.
Plus, for every country that bans bitcoin, there is another that embraces it, such as El Salvador, where bitcoin is legal tender, or Portugal, where there is no capital gains tax on bitcoin profits.
Lastly, at least at this point in time, many governments around the world are struggling with things like funding social programs and getting the basic needs of their citizens met. The cost of enforcement of an outright ban on bitcoin would probably be more than it's worth, when they could just reap profits from taxing it.
In North America and Europe, we learned a lot during the war on drugs, and despite drugs being illegal for many decades, people still acquire and use them. Many lives were lost and billions of dollars were wasted during the war on drugs, yet at the end of the day, it looks like full legality of things like marijuana and psilocybin mushrooms is coming soon enough.
Is any Western government really going to consider making the same mistake again with a "War on Crypto"? Can any developing country afford to fight this losing battle, and what would ultimately be their reward for doing so?
So What Are You Supposed To Get From All This?
That's a lot to take in. What does all of it mean?
Basically, in a few sentences, I think it's unlikely that any major government is going to outright ban bitcoin transactions. If they do, it's likely to be temporary due to strong pushback from citizens and industry.
So if a bitcoin ban isn't coming, what does that mean for bitcoin adoption?
Well, bitcoin is the only money that is designed to programmatically issue coins using a fair distribution method in which everyone in the world can equally participate. The rules of the system are open and transparent. It can be used anywhere without the trust of any corporation. Governments literally cannot stop transactions.
For these reasons, I think it's likely that Bitcoin continues to catch on in niche communities as a way to store wealth and transfer value. Eventually, it may reach mass global adoption and become the most widely recognized, trusted, and used money in the world.
Personally, I think it's good to have a little bit in cold storage and understand how it works so you can be ready for the next phase of global bitcoin adoption.
Further Education
Frequently Asked Questions
Can The Government Block Bitcoin?
There are a number of ways that the government can block aspects of bitcoin, though they cannot block the entire network, and they cannot block anything permanently because there are already tools that exist allowing users to circumvent those blocks and use bitcoin privately. For example, they could block banks from sending money to bitcoin exchanges, or they could order ISPs to block IPs suspected to be bitcoin nodes. Users could then use Tor or VPNs to hide their traffic signals. Even if more blocks were enabled, there is already internet satellite technology that could allow for bitcoin usage without a local ISP. This game of whack-a-mole could continue through many versions.
What Happens If Bitcoin Is Banned?
If bitcoin were banned in a single country, even in the US, the bitcoin ecosystem would still continue to develop and thrive in other places. Bitcoin development, ownership, and usage is not limited to a single country. It would require a lot of unprecedented coordination between nations to globally ban bitcoin, making it extremely unlikely to happen. Even then, much like marijuana use, bitcoin would likely still continue to operate and be used on the fringes. You cannot ban bitcoin, you can only ban yourself from bitcoin.
Will The US Outlaw Bitcoin?
It's highly unlikely that the US will not outlaw bitcoin considering that somewhere around ten million people own bitcoin. Though executive order 6102 sets a precedent for outlawing ownership of certain types of assets (gold), it's been almost 100 years since that law was enacted and what laws American society will tolerate is much different than that time period. It would require years of litigation to pass something like that. A much more likely scenario would be placing onerous restrictions on custody or transfer of bitcoin.
Can Satoshi Shut Down Bitcoin?
Satoshi cannot shut down bitcoin. Satoshi no longer has access to merge code into bitcoin. The current code has be update and reviewed for a full decade since his appearance, and no back doors or exploits have been discovered.
Why Are Governments Afraid Of Bitcoin?
Governments are afraid of bitcoin because it symbolizes a loss of control.

For one, allows people to privately send transactions without the oversight and control of the money. With banks and fintech, the government easily view who is sending how much money to whom and stop if if they deem it necessary. With bitcoin, they lose control over the money.

Secondly it makes their government issued currency less attractive as a means of storing and transferring value. If fewer people want the money, it makes it harder to issue government debt and centrally plan the economy. Again, it's a loss of control.