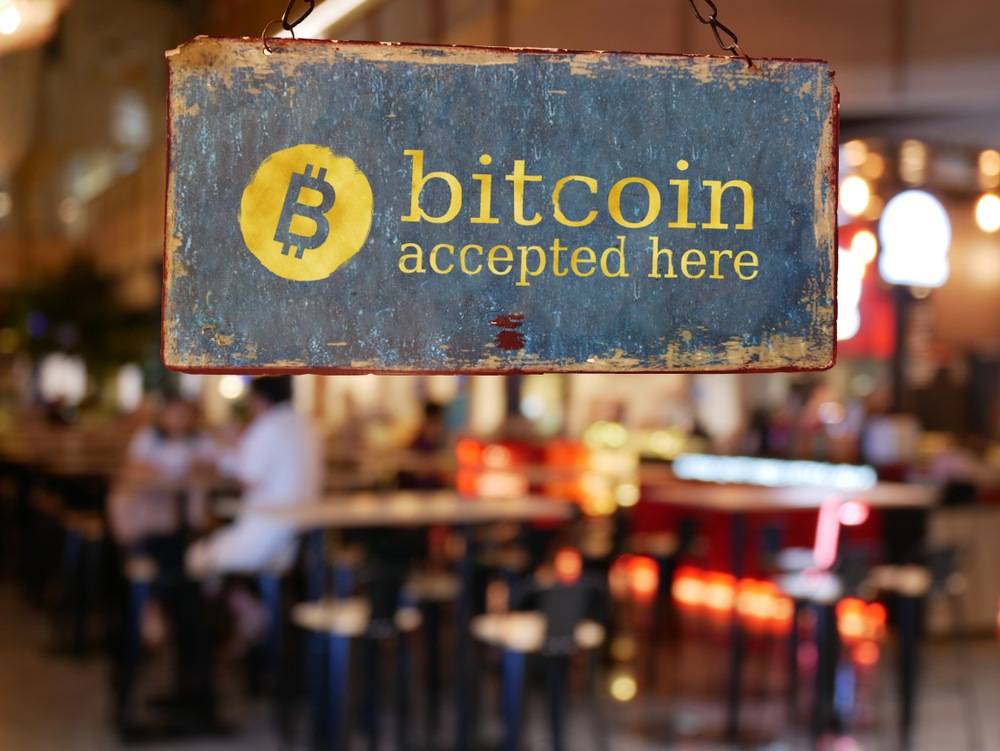 One of the concepts that trips people up (even professionally educated economists) when trying to understand the value of bitcoin is looking what you can buy with it. If you can't buy something with it, then it's not worth anything at all! So let's debunk it. What can you buy with bitcoin? These days, a lot!
Even so, you can't go to the local gas station or Walmart and buy something with bitcoin, so there's still a lot of growth potential for the bitcoin economy.
Bitcoin is new and not widely understood, so the folks running businesses don't yet understand the benefits of owning bitcoin. Once people come around to the idea of why bitcoin is useful as money, business owners will start to accept bitcoin because they want it. This is already starting happen, albeit on the edges.
It's true – bitcoin is not widely accepted as a medium of exchange for goods and services… yet. We'll get there soon enough though.
Personally, I think using bitcoin as a true medium of exchange will start organically, from the ground up, just like bitcoin adoption. Monetization of a thing comes in four steps. Looking at this 4-step process, we can now see how previous steps played out for Bitcoin, and predict how the next steps may follow.
Collectible
Store of Value
Medium of Exchange
Unit of Account
The collectible phase for Bitcoin was when it was just a fun project for nerds and cypherpunks. Nobody knew if it would work, and it had no value, or very little value at the time. Most people didn't own bitcoin because they thought it would make them rich. It was just a fun and interesting hobby. It was magic internet money.
As more people became confident that the code worked, it became obvious that a limited supply money was a superior way to store value. Why put your savings in fiat cash that was inflating away to nothing when you could store it in incorruptible, digital money? 12 years after the invention of bitcoin, the store of value narrative is in full effect. Many people around the world use bitcoin as their main store of value.
Next, the medium of exchange step will begin to proliferate, and we're already seeing signs of that now. There are certain goods I can only get with bitcoin and others that I can get for a discount by paying in bitcoin. Some merchants prefer bitcoin, so they're willing to offer their goods or services at a discount in exchange for a better money. Suddenly, buyers have a new incentive to consider: is this good or service worth the potential future gains of just holding bitcoin? It may take another decade to fully embrace this phase of bitcoin monetization.
I predict that after we start seeing more of this peer-to-peer exchange of bitcoin between small businesses and individuals, bitcoiners will be able to much better assess the value of their bitcoin. They will start thinking in terms of opportunity cost of buying something vs holding bitcoin, and more accurately being able to assess that value as they are presented with more opportunities to consider it. That will be the transition into step 4, AKA "unit of account".
Even right now, at this moment, I can do that for large items like real estate, but it's more difficult with smaller items, using sats.
For example, I can see a house for $400,000 USD and a bitcoin price of $40,000 USD and make that calculation. Would I rather have a fully paid off rental generating $1,800 per month rent (minus expenses), or 10 bitcoin, with a potential 10x or 100x in the next 10 years? I'll take the bitcoin, thank you!
Doing that same calculation in sats isn't as easy. Would I rather have a beer or 220,000 sats? I have a hard time comparing that value without translating to dollars first. I have to think, "Hm, 1 bitcoin is 100m sats or $50k USD. 1m sats is 1/100 of a bitcoin, and 220k sats is about 1/4 of that. 1/100 of $50k USD is 50,000 minus two zeros, so $500. Then 1/4 of that is… well 1/2 of $500 is $250 and 1/2 of that is $125.
So, would I rather have $125 USD or a beer? I'll take the money. I can do the calculation, but it's a bit of a windy road to get there.
Even backward, I'd have to calculate to dollars. What's an appropriate price for a beer in bitcoin? Well, a beer should cost about $5. 100,000,000 sats in a bitcoin divided by 50,000 USD (current price) would be 100m minus four zeros, which is 10,000, divided by 5 would be 2,000 sats per dollar. Times that by a $5 beer and a beer should cost me about 10,000 sats.
As an avid bitcoiner, I'm still not at phase 4, so we have a ways to go. A lot can change in a decade, but I think we may need two decades to get people thinking in sats for daily purchases.
What Can You Buy With Bitcoin?
If bitcoin is supposed to be money, asking what you can actually buy with bitcoin is a natural question, so in this article I want to give you an idea of what you can currently buy with it. The truth is, you can buy a lot of stuff with bitcoin right now, but doing so isn't necessary, and may be counterproductive to your money goals.
As it currently stands, in most countries (with the exception of El Salvador), if you buy bitcoin and it goes up in value, then you spend it, you owe capital gains tax. This isn't true with something like the US dollar, because it consistently goes down in value. Bitcoin isn't considered legal tender in the US though, so you'll need to track your bitcoin spending and notify the IRS of any gains you made when you sold. It's a pain in the ass.
For myself, and for most people, it makes sense to hold bitcoin as a store of value, like gold, then either borrow against it or sell some when you need a chunk of cash.
Bitcoin Savings, Fiat Checking
You can spend your fiat first, then save in bitcoin. Many bitcoiners liken this setup to a checking and a savings account. While your long term savings will be in bitcoin, your bills get paid in fiat. Gresham's law is real, and it's the reality we live in. I don't think that'll last forever though, and I believe bitcoiners will eventually spend their bitcoin. You can only get so rich, and you can only be a whale with no chairs for so long.
I believe that as more plebs discover why bitcoin has value, they will demand it more, and more exclusive services will become available in exchange for Bitcoin. Big businesses don't really need bitcoin, but individual and small businesses do.
"Buying" Local Cash Currency
The most obvious way to spend your bitcoin is to exchange it for a local currency. Is this cheating? I don't think so. It's not that hard to find a bitcoin ATM in your area – just like a bank ATM, and trade bitcoin for dollars or any other paper currency. You just need a hot wallet with bitcoin in it, then you go to the ATM and withdraw cash.
This is a great option for travelers, since you can usually find a bitcoin ATM at an airport or nearby gas station. I think it's great that bitcoin is a globally recognized money. You can take a flight to almost anywhere in the world and someone will be willing to give you cash for bitcoin.
Fees can be high, and there are probably withdrawal limits, so it's not ideal for all situations.
You could also use a decentralized, anonymous exchange like Bisq to receive cash by mail in exchange for bitcoin. Not all offers are cash by mail though, and this option isn't available in all countries. Also, it does involve extended waiting times to receive your cash.
Using Bitcoin To Buy Anything Via Debit & Credit Cards
Many bitcoin exchanges are starting to come out with debit and credit cards that allow you to leverage your bitcoin to spend local money. These work in a few different ways.
Bitcoin debit cards allow you to spend bitcoin by adding bitcoin to your "funding wallet". When you swipe your card, the bitcoin sitting in your funding wallet is sold and the merchant receives dollars. PayPal and other fintech companies that allow you to hold bitcoin work in a slightly different way. You can buy and hold bitcoin in your account, but your bitcoin and dollar balances are separate. You can buy something with bitcoin, or dollars, but you cannot spend dollars that withdraw from your bitcoin stash.
Strike offers an even different approach. With Strike, your bitcoin and dollars are held in different balances, but when you spend dollars, you are spending them over bitcoin payment rails. This is something that happens on the back end, so it doesn't make a difference to the user, but using bitcoin as a payment rail instead of an asset is innovation in the world digital payments.
Of course, these examples are not directly exchanging goods for bitcoin, but it's a good compromise for the time being because you get to hold bitcoin until the exact moment you need to spend it, rather than needing to sell beforehand, then go spend dollars.
Buy Food, Coffee, and Wine With Bitcoin
Now that El Salvador uses bitcoin as a national currency, you can buy fast food from big chains like McDonald's and Starbucks. Of course, you can buy goods from local vendors, grocery stores, and even pay the power bill in bitcoin.
This situation is unique to El Salvador, but it shows that big businesses CAN and WILL accept bitcoin if it's demanded of them. McDonald's and Starbucks were able to implement a bitcoin payment strategy in El Salvador in just a few months. If there was enough demand in other countries, like the USA, they could absolutely do the same.
Bitcoin commerce in El Salvador is done via the lightning network, so payments are instant and free (or close to free). The lightning network is a great way to scale Bitcoin's on-chain transaction speed and volume limitations.
Local Businesses Love Bitcoin
You can also buy various types of food an drink with participating restaurants and bars via the Oshi app. This is an app focusing on helping local businesses accept bitcoin and market their products to bitcoiners. For example, through Oshi, you can purchase natural wine from Peony Lane, and have it shipped anywhere in the USA. This is a great example of a small business adopting bitcoin for payments.
Bitcoin Brabant is a small business in the Netherlands is selling "bitcoin orange" colored tulip bulbs. The bulbs are dried using heat from bitcoin miner, so the heat from hashing bitcoin is not wasted! Add the bulbs to your cart and continue to checkout for the option to pay in bitcoin. They ship internationally!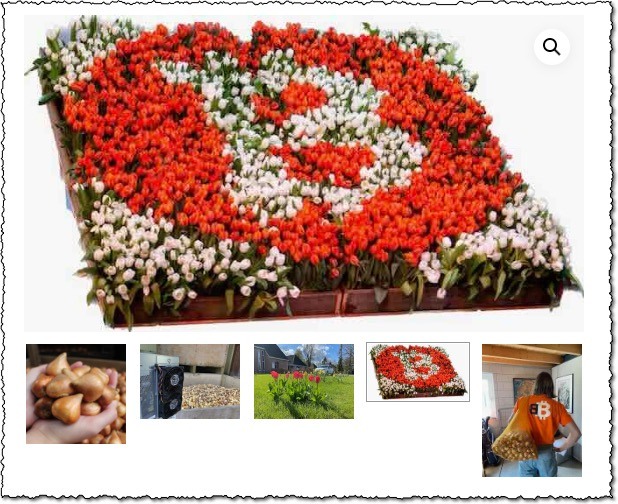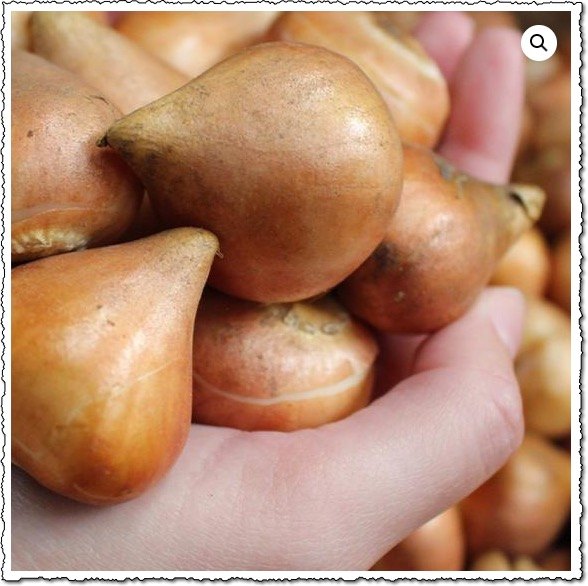 Buy Anything on Shopify
Shopify is an eCommerce platform that allows merchants to accept bitcoin. This is very powerful because Shopify isn't limited to just one type of thing, like Overstock.com, which only sells furniture and household items. On Shopify, you can buy clothes, food, cosmetics, coffee, shoes, and even 3D printed custom handmade items. So basically anything.
Not all stores on Shopify have bitcoin payments enabled, so you'll have to find stores on a case-by-case basis. Again, however, as more people start to request to be paid in bitcoin, they can simply enable this payment option and accept bitcoin directly into a wallet of their choosing.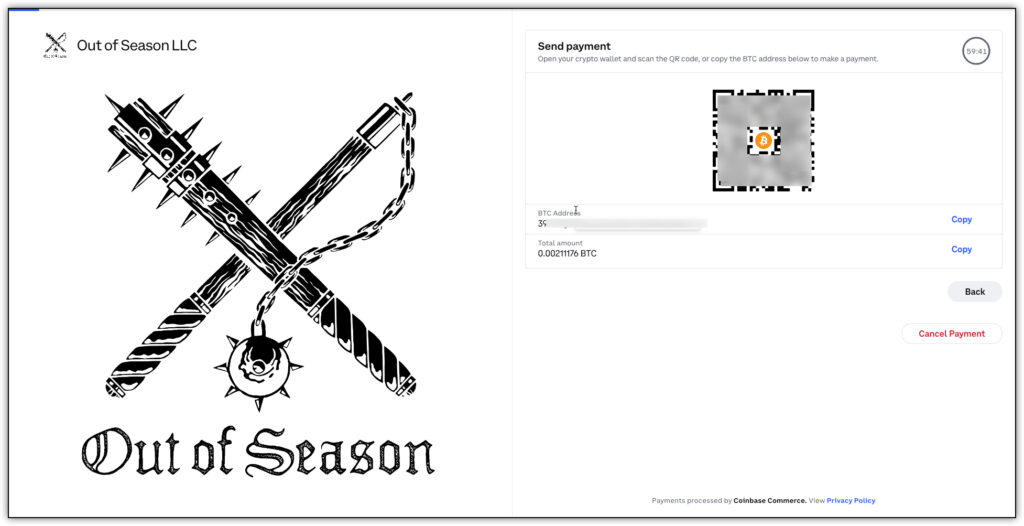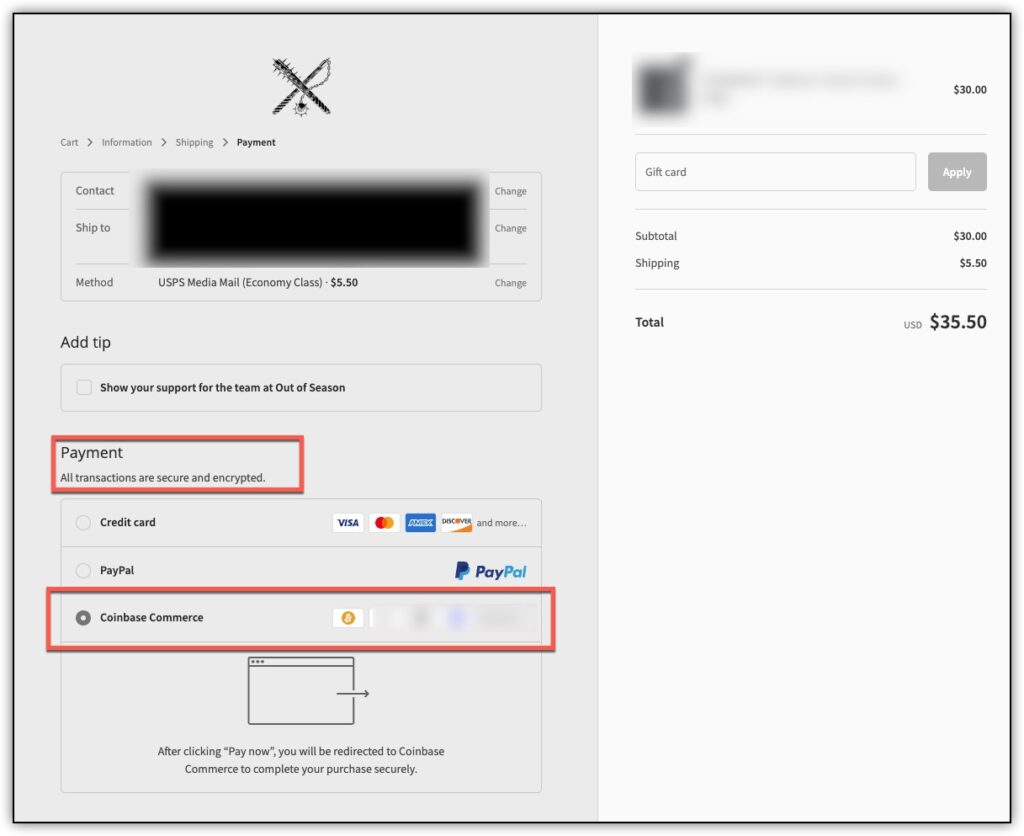 Bitcoin is the "native currency of the internet", so it makes sense to use it for online shopping. Historically, it was very popular with digital goods, but unfortunately, that doesn't seem to be the case right now.
It was very unfortunate when Steam disabled bitcoin payments due to high transaction fees, but that was back in 2017 when on-chain fees were ridiculously high. These days, you can still pay 2 sats per vByte and have a transaction confirmed in a few minutes, or you can easily implement a lightning solution. I wonder if bitcoin payments will come back to Steam in the next year or so, because it seemed to be a really popular option. Virtual money and virtual games go hand in hand IMO.
Buy Anything on WooCommerce
WooCommerce is a plugin designed for WordPress websites, the software that runs more than 455 million websites around the world, something like 30% of all websites. Though not all WordPress sites run WooCommerce, there are a huge amount simply because WordPress is open source and can be run on pretty much any host. It's very DIY compared to something like Shopify, and highly customizable. Plus, you don't have to pay crazy platform fees like you do at other "done for you" ecommerce platforms like Shopify, Big Cartel, Etsy, or even Amazon.
WordPress is free to use, as is WooCommerce, so if you can figure out how to set up your store using YouTube tutorials, then you can essentially run your shop for the cost of hosting.
It's the same deal as with Shopify though, where the seller has to enable bitcoin payments through OpenNode or BTCPay to actually accept bitcoin, so not all WooCommerce stores will accept bitcoin. However, the option is there for every WordPress site running WooCommerce.
Buy Luxury Goods
It's interesting to me that bitcoin was embraced by luxury goods manufacturers. Bitcoin did not start as a way to get wealthy. It was originally used by crypto-enthusiasts and engineers, who were largely involved due to personal interest, not financial gains. There have been a couple of boom and bust cycles over the years, but modern-day bitcoiners are not wealthy either. Sure, there are a few high-profile traders who flaunt their wealth, but your average bitcoiner is just stacking sats, putting a little bit of money away each month as a savings account.
It seems though that sensationalism caught on, and the wealthy bitcoiner story attracted luxury brands. Maybe it's just because they sell so few of these items, that it makes sense to attract those few wealthy bitcoiners rather than the average, middle-class sat stacker.
Some of the luxury goods you can buy with bitcoin include yachts, jets, and sports cars. Which brands of these are available for bitcoin tends to depend on your local dealership. For example, you can't use bitcoin to buy any Lamborghini, but some dealers will accept bitcoin. For a while, it was possible to buy a Tesla with bitcoin, but that was short lived.
Buy Real Estate
There are a couple of ways to buy real estate with bitcoin. First, you can search on bitcoin-specific websites real estate websites. Unfortunately, there are not any single central and reliable resources, so you'll have to search around. I found a few sites with some updated listings, but some were region-specific, and others had website errors making it difficult to actually view the listings.
The other way to go about buying real estate with bitcoin would be to deal with a local broker or speak to sellers directly about bitcoin. When I bought my home, I talked with my real estate agent about whether he had done any bitcoin deals before. Although he hadn't, he thought it would be interesting and he would ask around if I was interested. I ended up going the traditional route of paying 20% down fiat, but it'll be an interesting option for the future.
Bitcoin-Backed Home Loans
Speaking of down payments, it will be very interesting to watch the bitcoin-backed home loan space. Right now, bitcoin is considered a speculative asset, and it's not even on the radar of many traditional financial companies. However, if the bitcoin thesis plays out over the next decade, it'll be one of the most reliable, pristine, desired assets on the planet. This could spark interest in home loan companies using bitcoin as collateral for home loans.
There is a new company called Coin Homes which supposedly does exactly this. It looks like they just launched in 2021, and I haven't seen much press about them, so I can't vouch for them. However, their service seems to be exactly this type of model I'm talking about, where you use your bitcoin as collateral to buy the home. You don't have to sell your bitcoin and pay a monthly mortgage payment like a traditional buy. You can get some very attractive rates if you post enough bitcoin.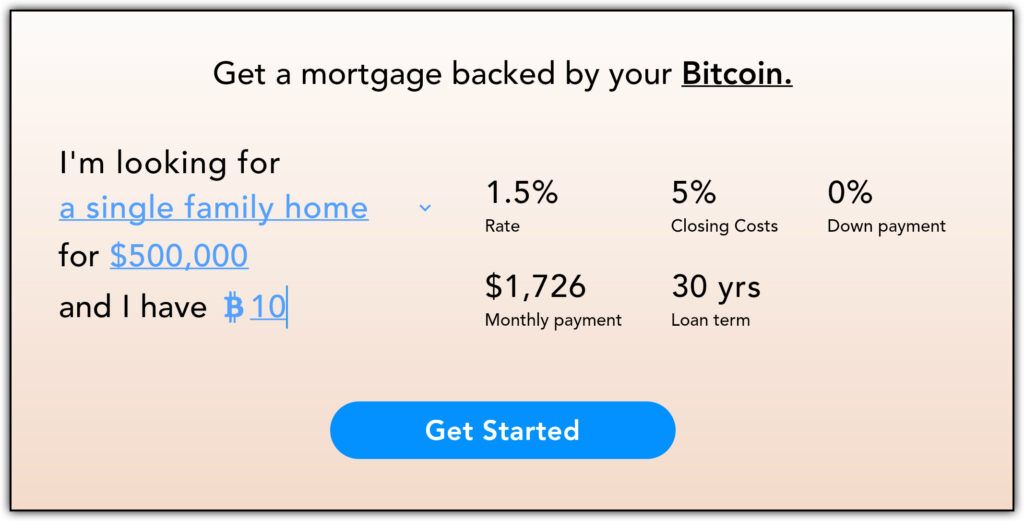 Contrast that with other companies in the space that allow you to borrow money using your bitcoin collateral, but the interest rates are not as favorable as traditional lending companies. Right now, for a home, you can probably get 2.5-3% financing over 30 years with a traditional home loan, while bitcoin-backed loan will cost you 14% over 3 years. That's quite a big difference! I believe over time, those numbers will converge.
While a bitcoin-backed personal loan may still carry a high interest rate, I think home financing will be one of the first areas where interest rates will come down. My guess is that traditional lenders may do bitcoin-backed home loans at higher interest rates, while neo-banks that deal in bitcoin may be able to lower their rates due to lower risk of home buying. This is just a guess though.
Travel With Bitcoin
Depending on where you live, there may be a wide range of services available in exchange for bitcoin. Recently, El Salvador has been in the news for making bitcoin legal tender within the country. That means you can buy anything with bitcoin, including treats from the local food vendors, to coffee from Starbucks. They even announced that foreign investors will be exempt from capital gains tax, which is an added perk!
You may see other small countries, especially island nations follow suit. One excellent example is Bequia, which plans to fully integrate bitcoin into its economy. The reason is not just to attract wealthy bitcoiners, but also to facilitate banking infrastructure for the native people living on the island. If you live in a Western nation, you may be surprised that having a bank account is not a right! Banks can refuse to do business with you if you don't meet their criteria as a customer.
By using bitcoin as the base monetary layer, you only need a smartphone to have an ultra-secure bank in your pocket, hence the phrase within the bitcoin community, be your own bank! You can see this playing out already in El Salvador. In less than a month, there are now more citizens banked with bitcoin than there are using traditional banks.
This is the direct result of bitcoin being permissionless. Nobody can tell you that you can't have a bitcoin account. All that's required to bank with bitcoin is a cheap Android smartphone, and you can benefit from the smartest people in tech building finance technology for the future of a bitcoinized world.
If you want to get to these bitcoin-friendly countries, you can actually buy gift cards related to travel companies like Delta, American Airlines, and Hotels.com to fund your traveling with bitcoin! You can also book flights and hostels with Cheap Air, which has been accepting bitcoin since 2013.
AirBTC | Bitcoin Holiday Rentals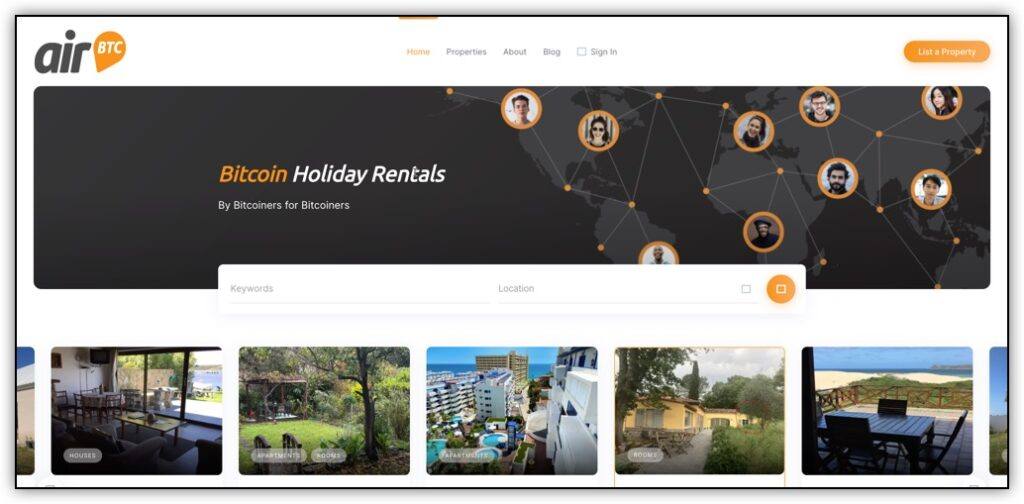 In 2023, AirBTC launched, allowing users to rent rooms or even whole homes, similar to AirBnB (if that wasn't obvious). The service connects bitcoiners with spaces to rent out to bitcoiner who are willing to part with their bitcoin for lodging.
The booking availability is quite sparse right now, but they literally launched today, so check in frequently and see what's available. My guess is that if you stay somewhere listed on here, simply because the person is accepting bitcoin (not fiat, no altcoins), they're probably pretty cool so you can maybe meet some cool people this way too.
Consume Media With Bitcoin
There are many bitcoin streaming services launching that allow you to stream sats to creators. One of those Wavlake, which allows you to pay for music with bitcoin. Another is Vida.live, which allows you to stream bitcoin to video content creators.
Pay Bills With Bitcoin
Using a company like Bitrefill (affiliate), you can actually pay your phone, utility, and other bills in bitcoin and receive cash back rewards. You can also set this up with Fold + Paypal, where paypal pays your bills but you draw the money from your Fold account. Actually, AT&T already accepts bitcoin directly, and I suspect more companies will accept bitcoin in the near future.
Why? Cheap payments without KYC or clawbacks.
A lot of people simply cannot afford to have a bank account due to fees, and aren't eligible for automatic withdrawals you may have set up using a debit/credit card. With bitcoin, although it's a "push" payment rather than "pull", so the convenience of automated payments isn't an option, it is faster and cheaper to do "final settlement" (i.e. not able to be refunded) payments..
This is just speculation on my part, but the point still stands you can pay many of your bills with bitcoin, even if the company doesn't directly accept it.
Buy Gift Cards With Bitcoin
One of the most popular ways to "spend bitcoin" is to buy gift cards online. It gives you a level of anonymity with the online purchase, since the gift card seller would have your bitcoin transaction information, but the company where you spend your gift card would not have any information linked to your identity. They don't care. It's a legit gift card and they don't ask where you got it.
Many gift card companies even offer discounts or sats back rewards. I'm not sure how the whole process works, but I imagine that if they buy gift cards in bulk they get a discount, passing those savings onto their customers.
If you can find some stores you frequent, like Amazon, Doordash, or Home Depot, then it would make a lot of sense to do this. These are my favorite gift cards to buy because they offer optionality within their store, e.g. I can buy anything on Amazon or get any takeout from Doordash. I'm not locked into buying flowers or jeans.
Companies like Bitrefill have a much wider variety of cards available, since gift cards are what they specialize in, and sometimes the sats back offers are crazy, like 10% to 20% or more.
Bitcoin Gift Card Companies
Buy Bitcoin Swag With Bitcoin
It makes sense that bitcoiners want bitcoin, so people producing gear for bitcoiners will, of course, accept bitcoin. You can buy things to use bitcoin, like hardware wallets & seed plates, bitcoin miners, or even a satellite receiver to receive the bitcoin blockchain without internet access. You can also get a variety of novelty items like socks, hats, t-shirts, and coffee mugs.
The bitcoin circular economy has to start somewhere. Of course, this depends on people and companies wanting bitcoin. I think the bitcoin circular economy will continue to grow on the periphery of bitcoiner interests. For example, I could envision a grass-fed beef farm or maybe a boutique fitness company accepting bitcoin. Maybe financial services or land sales would be a good fit as well.
We already see this with travel companies like Plan B Passports, which does consulting on how to get a second passport. This is popular among bitcoiners who prefer the optionality of being able to live in different countries, depending on the nation's tax law, COVID restrictions, and standard of living.
More Shopping Lists
Buy Literally Anything Online With Moon on Lightning
There's a new product on the market called Moon, which allows you to buy things with bitcoin anywhere Visa is accepted. How it works is pretty smart. Using a browser extension, you can use the lightning network to buy virtual Visa cards in the exact amount you need to pay to buy something.
This is a very cool solution to the typical "flat amount" gift cards which are typical. Don't you just hate to buy a $50 gift card to buy something that's $38, and you have $12 left over that's not spendable, so you end up buying something else that's slightly more expensive to use up the rest of the money? The virtual visa card purchase happens in the background, so the process is fast and you don't even know it happens. To you, it's just a lightning transaction.
What's cool about this is that it makes online shopping very private. Instead of using your own credit card and sharing with your bank and their partners what you're buying online, you can use the lightning network to shop anonymously. Visa, of course, is only accepted at reputable companies, so it's not really a concern who is buying the stuff. There's no law saying that every movie or garden hose you purchase has to be tracked to prevent terrorism.
Receive Bitcoin Rewards With Everyday Purchases
One of my favorite ways to stack bitcoin on a daily basis is actually the reverse of spending bitcoin – it's spending fiat! There are a couple of new companies that allow you to earn bitcoin rewards on your fiat purchases. Each setup is a little different, with pros and cons to each.
Fold Card
The Fold Visa Debit Card is probably the most widely available and most popular version of bitcoin rewards. This is a debit card, so to spend money, you need to fund the card with fiat cash from your bank account. This can be kind of a hassle to top up your card as you need more money in it, but with direct deposits set up from your paycheck, or recurring deposits with a certain amount of money, it's manageable.
The Fold Cards pays "sats back", but in a fun way. Each purchase you make comes with the ability to spin the rewards wheel, with a variety of potential outcomes. It's bitcoin rewards, but gamified.
You can double up your savings by purchasing gift cards through the app through popular companies like Amazon, Lowes, Chipotle, and more. Purchasing gift cards also comes with rewards wheel spins and other perks like 5% cash back on Amazon gift cards PLUS a reward wheel spin.
For me, it's too much gamification. I prefer a flat-rate reward I don't have to worry about. With the Fold App, I was always tinkering with my phone every time I bought lunch, and worried about spins I'd miss. It was very disappointing to buy something big and get a shitty spin, or buy something small and get a great prize that didn't turn out well because of the small purchase size.
The benefit is that you tend to get more sats with this card than other cards. While testing the card for a few months, I was able to stack about 700,000 sats without trying too hard, and after 2 years, I've stacked several million sats in total.
Lolli
I haven't personally used Lolli, so I can't comment based on personal experience, but it's a browser extension that allows you to earn bitcoin for shopping at specific stores online.
The main disadvantage here is that it's limited to specific retailers and limited to computer browsers. It's not a phone app. I'm definitely not a fan of rewards that pay you only for specific shops because I think this style encourages unnecessary shopping. Oh, Best Buy is having a bitcoin rewards boost, maybe I do need an Apple Watch!
However, if you are responsible with your spending and just use the browser extension when you coincidentally need something from one of these rewards shops, then it does look like Lolli has the best rewards. You can earn up to 30% back on purchases, and I've seen lots of people posting screenshots of rewards of 100,000+ sats back rewards.
One advantage to Lolli is that you don't need to qualify for anything to use it. With Fold and and other cards, you may need to pass qualification requirements to actually get the card. Credit cards are especially hard to get into because it's credit, not debit. With Lolli, you just use your normal card or bank account and can earn free bitcoin.
Other Cards
There are other "crypto cards" out there, but many of them have skewed incentives to get you to take actions I wouldn't recommend as a bitcoiner. For example, one card has its own "staking token", whereby you need to purchase an altcoin and lock it up in a rewards program in order to get certain benefits. On top of that, other cards may encourage trading and have very little in terms of bitcoin rewards, so it's basically a debit card with crypto stuff attached to it.
Why Do Bitcoiners Save Instead of Spend Their Bitcoin?
It's normal for multiple types of money to exist in a given society. No money is perfect, and some types of money may be more or less desirable. For example, gold and silver existed side by side for many thousands of years. In general, gold was rarer and silver was more abundant, so gold was used for storing value, while silver was used for transacting smaller amounts. Both types of money were durable, portable, verifiable, but gold was more scare than silver, and silver was more divisible than gold.
Gresham's law says that bad money drives good money out of circulation. Since bitcoin is better money than dollars, assuming they have dollars, bitcoiners prefer to spend USD instead of BTC. This makes sense on multiple levels.
The Risk Of Owning Less Bitcoin
For one, there's the risk of owning less bitcoin by not holding as much as possible at all times. When bitcoin moves in price, it moves big, and moves fast. You may miss out on a 200% move if you spend your bitcoin and will own less bitcoin for a couple of weeks.
Secondly, you know that your US dollars will go down in value over time, so it doesn't make sense to hold them too long. Even if you aren't spending dollars on disposable items, it makes sense to get rid of your dollars and put them into other investments. If you invest in stocks or real estate, you should get your unused dollars into those assets ASAP. After all, they can move fast too! In HCOL areas around the USA, homes can increase in price at a rate of 10-20% per year.
Bitcoin critics would look at this as a slam dunk, showing that bitcoin has no value. Bitcoiner's don't even want to spend their bitcoin!
Saving Your Bitcoin, Spending Your Dollars.
However, they fail to recognize that bitcoin is just another type of money, and bitcoiner's recognize the opportunity cost of spending bitcoin, and would rather get rid of their dollars first, saving their bitcoin for a rainy day, or as a way to pass down generational wealth to their heirs.
Since the US dollar loses approximately 90% of its value over a person's lifetime, it doesn't make sense to give dollars to your grandchildren.
Of course not all bitcoin holders have their mind saving bitcoin for their great grandchildren. Many are just low time preference savers and are saving bitcoin with a 10-50 year time horizon (a lifetime). It's their retirement savings account – something that hasn't existed for quite some time!
The point is both bitcoin and dollars are money. Dollars are good for spending and bitcoin is good for saving.
What Have I Personally Bought With Bitcoin?
I've only used bitcoin to buy stuff a few times in my life, but there was a specific reason each time.
One time, I bought a hardware wallet and received special pricing because I pre-ordered it. The pre-order was only available with bitcoin. Another time, I signed up for a newsletter via Substack, and there was the option to pay with fiat credit card or pay via lightning. I paid for a full quarter of the newsletter for a discount. Plus, I wanted to test out the lightning network.
Another time, I wanted to order supplements from India, but the online payment system kept rejecting my credit card. I'm sure "supplements from India" sounds pretty sketchy, so I know that's why they rejected it. Rather than hassle with calling my credit card company and waiting on hold to ask them pretty please may I buy something, I just paid with bitcoin. Next time I ordered this same thing, I didn't even hesitate and just used bitcoin.
There's been 2 or 3 times I've ordered vinyl records online via bitcoin just to test out the payment systems, and I think one of those 3 times I received a 10% discount. High payment processing fees and final settlement times for small businesses are a big deal!
Sometimes, when bitcoiners offer things online I like to pay with bitcoin just because I know they prefer it. It's a good feeling to do a peer-to-peer exchange and actually use the thing I'm so passionate about. Other times, as with my bitcoin developer donations, I still use fiat just because I like the simplicity of recurring credit card payments I don't have to think about.
The Bitcoin Payments Layer Is Being Built Out RIGHT NOW
In 2017 and in prior years, the debate was about how do we get Bitcoin to scale so everyone can use it. If it's global money, it needs to be accessible and usable to everyone, not just a select few. A certain group wanted fast and cheap payments right now (2017). Another group, who ultimately succeeded, also wanted fast and cheap payments, but in a way that could actually scale to global usage, and still preserve bitcoin's original intention of being permissionless and verifiable.
Choosing the second option, and scaling in layers, meant that fast and cheap payment options for daily activities like buying coffee were delayed a few years. In fact, we're still not there yet in terms of mass adoption. However, the dream is real now, and we are getting closer to the realization of fast, cheap payments for everyone.
There are many other things like this in the works, allowing you to pay people directly for content online. The capacity of the lightning network is growing exponentially, and the number of users, as well as the types of applications, are growing along with it.
When will bitcoin be more widely accepted as a medium of exchange? I think bitcoin will follow the previously mentioned stages of monetization:
Collectible > Store of Value > Medium of Exchange > Unit of Account
Moving From Store Of Value To Medium of Exchange
Right now, we're just finishing up the "collectible" phase (2009 – 2019) and entering the "store of value" phase. In the next decade (2019 – 2029), we'll see bitcoin solidly accepted as a great store of value due to its inherent, undeniable properties of being divisible, portable, durable, verifiable, and scarce.
As a result, demand will grow. Why would I want to get dollars then exchange them for bitcoin when I could just get bitcoin directly?
I predict that by 2030, you'll see incentives to pay in bitcoin emerge. Discounts for payments in bitcoin, or bitcoin-only services will be more common. As a merchant, I'd rather sell 4 units for bitcoin than 5 units for dollars. The most obvious example of how this already exists is kind of like how some places only accept cash, or require a fee to use credit cards due to credit card transaction fees.
Bitcoin is cash for the internet. Lightning is basically free to use (fractions of a penny). I think we'll start to see signs up in stores that say cash or lightning only!
We see the beginnings of this stuff right now, and it will continue to grow as more individuals and small business prefer to get paid in bitcoin.
Video: Buying Stuff With Bitcoin Around The World
Spending bitcoin isn't necessary right now, but I think that will change in the future. For me, I'm not too worried about what I can or cannot buy with bitcoin at the moment because that's not what I need it for. I have a job that pays me in USD, so I convert some dollars to BTC each month and spend the rest on groceries, gas, entertainment, etc. It doesn't make sense to convert everything to bitcoin, then think of ways to spend the bitcoin.
Most people want dollars anyway. We're still early on the road to global bitcoinization, and most people haven't woken up yet. That's why it's still a great time to buy bitcoin.
Still, others may need bitcoin urgently. We often take for granted that Western nations have relatively stable currencies. Many other nations' currencies inflate away their value at a rate of 10% or more, meaning they lose almost 100% of their value after 10 years. Even worse, for people in places like Argentina, Venezuela, Turkey, Nigeria, and Lebanon, bitcoin is an escape hatch. For people who live in these countries, bitcoin is a well-known way to store wealth and transfer value daily.
Whoever you are, wherever you are, you can buy bitcoin and nobody can tell you what you can or cannot do with it. You have full ownership of your coins. You can save it. You can send it. You don't need anyone's permission.
What can you buy with bitcoin? Monetary freedom.
Frequently Asked Questions
Can You Buy Things On Amazon With Bitcoin?
You cannot buy anything on Amazon with bitcoin directly, but you can easily purchase Amazon gift cards with bitcoin. Many times, redeeming your gift card can be as fast as 1 or 2 clicks, so getting from Bitcoin to Amazon checkout can be done in less than 5 minutes. Close enough IMO.
Can You Spend Bitcoin On Anything?
Yes, you can use bitcoin to buy many things directly, and more stores are starting to accept bitcoin directly. You can buy food from farmers, wine, soap, clothing, and a lot more. You can also buy virtual or physical visa debit cards that can be used anywhere that accepts Visa!
Is Bitcoin Real Money You Can Use?
Yes, bitcoin is real money that you can use. Many individuals and businesses now accept bitcoin in exchange for goods and services.