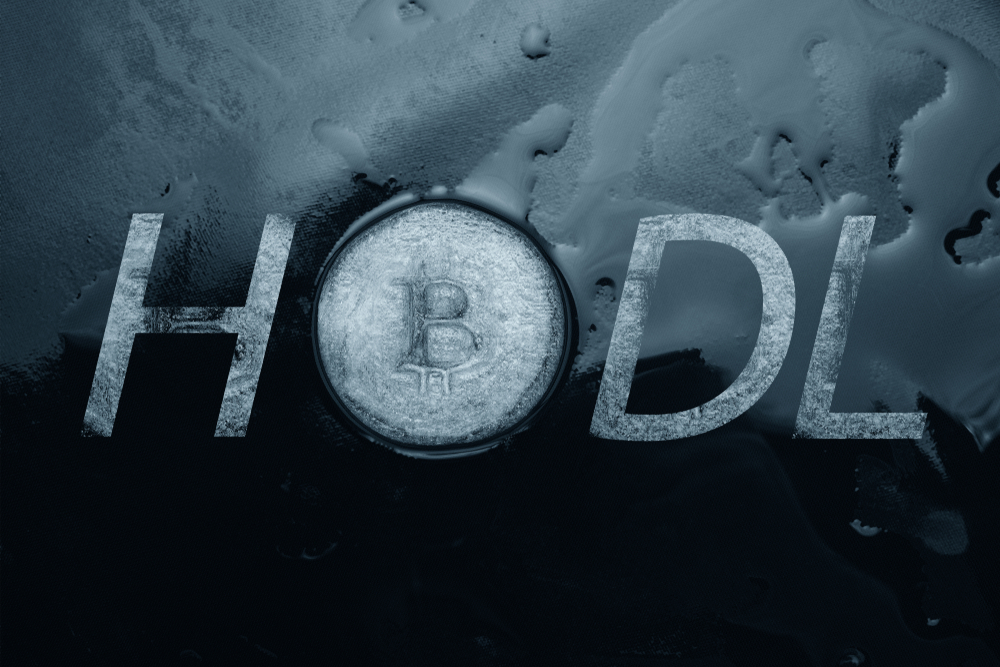 To "hodl" is one of the oldest memes around in Bitcoin Land. As with all the best memes, it was unintentional, and its use grew organically because it was a fun, inside joke. Almost 10 years later, there are billionaires on Fox Business News talking about how much bitcoin they hodl.
You can actually see the original writer of the hilarious post in a CoinDesk YouTube interview, where he recites his old post, of course, after getting drunk on whisky (with a 'y') throughout the interview so he can read it in the original state in which it was written. Unfortunately, he did not hodl his bitcoin from then to now, but it's still fun to witness a part of history.
How do you pronounce "hodl"? It's unclear, even among long time bitcoiners. Some people say it's a long vowel pronunciation (hōdl), and some people say it's a short vowel pronunciation (hŏdl).
The former could be more accurate because that's how the original writer pronounced it, AND at the time of the original writing there was no reason to suspect an alternate pronunciation was possible. The guy was just drunk, so there's no reason why he would make up a completely new word.
However, the latter could be more accurate since the meme has taken on a life of its own. It's almost like there was a user activated soft fork for the English language. It's a new word with a new meaning, and deserves a new pronunciation.
Regardless of how you pronounce it, hodling is a big part of the bitcoin community, so what does it mean to hodl?
What Does It Mean To Hodl Bitcoin?
Hodl Means To Own BITCOIN
"Do you hodl? Yeah I hodl"
There's only one thing you can hodl, and that's bitcoin. Though other cryptocurrencies have tried to co-opt this term for their own use, it never really caught on. Nobody hodls ether. Nobody hodls litecoin. Definitely nobody hodls cardano or link (LOL). People trade that shit. They get a position, wait for it to pump, then they sell. If it never pumps, then they dump it for the next hot thing.
Bitcoin is the only thing worth holding long term, and that's what hodling means – to hold long term.
In fact, bitcoiners plan to hodl so long, that there are inheritance planning services for bitcoiners. You can set up a trust, or a retirement IRA with bitcoin. Companies put bitcoin on their balance sheet. Countries adopt bitcoin. Bitcoin is for the long term.
If we wish to build something that will be beautiful & functional for a century, we need to build it with solid materials on a firm foundation. If steel & stone lost 99% of their essence over 100 years, there would be no New York, London, or Paris. Fiat money decays like wood.

Michael Saylor
Hodl Means To Hold Your Own Keys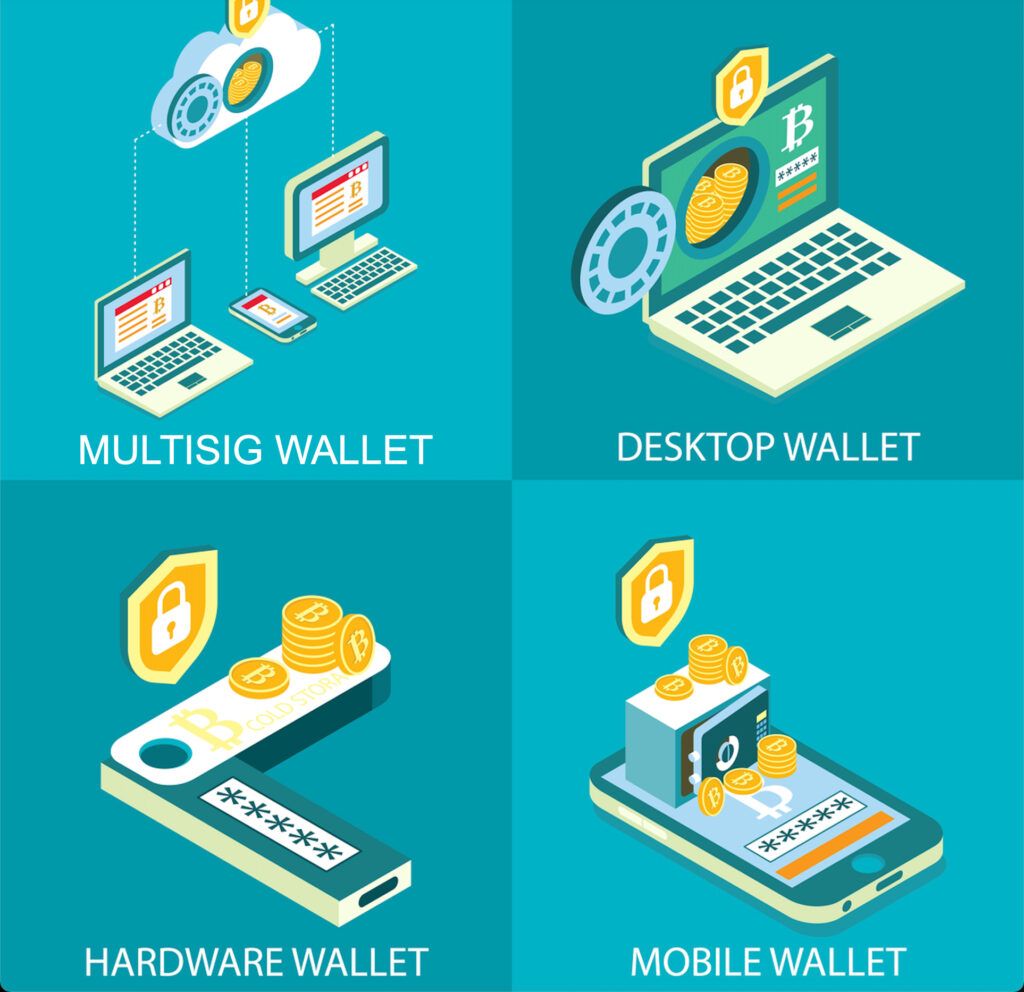 One of the most important steps in the journey to owning bitcoin is to hold your own keys. This means after you purchase your bitcoin on an exchange, you withdraw it to a wallet where you have generated a secret 12- or 24-word key that nobody knows about except you. If you have these words stored securely, then that means you hold your own keys and you hodl bitcoin.
While it's possible to buy bitcoin on an exchange and just leave it there, you don't really own bitcoin. You own a bitcoin IOU. There's no way to verify that the exchange is actually hodling the bitcoin for you. It's possible that they operate in a fractional reserve system, or that they are reinvesting your funds to generate yield. You just don't know. As a first step to hodling, buying bitcoin on an exchange and leaving it there while you learn the basics of self custody is fine, but you should really set a goal of getting a hardware wallet set up and withdrawing your bitcoin from your exchange.
You can do this in steps! You can get a wallet and withdraw just 1% of your bitcoin to play around with it and test your skills. There are many websites and YouTube tutorials available for free. You could also do something like collaborative multisig, where your key is divided into three parts, where you hold two keys, and a custodian holds one key, just in case you mess something up. Many of these services are designed specifically for newbies!
The only way to know for sure that your bitcoin exists is to withdraw your coins to your own wallet. Holding your own keys is an integral part of bitcoin philosophy.
Hodl Means To Save Money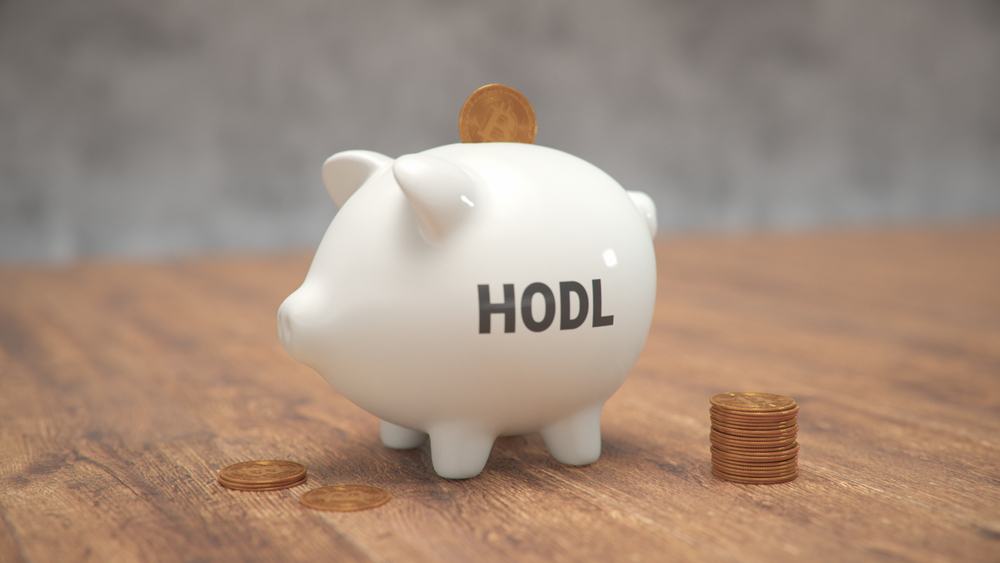 When you hodl, it's implied that you're holding onto your bitcoin for the long term. It's not possible to hodl for a week then sell. That's called trading.
What's great about saving in bitcoin is that the purchasing power of your bitcoin tends to go up over time. If you bought ₿0.1 four years ago, it could buy a lot more stuff now! Of course, it also means that you can buy less bitcoin with your fiat money now. A few years ago, you could still get a whole bitcoin for less than $5,000 USD. Now, it'll cost you over $40,000!
Rather than try to outcompete the market by selling tops and buying dips, the most successful strategy is just to "stack sats", which means to just buy a little bit of bitcoin every month, depending on how much extra money you have. A great way to stack sats is to set up an automatic savings plan with an exchange or bitcoin app to buy a little bit of bitcoin at regular intervals. This makes saving in bitcoin easy and automated.
Many bitcoiners like to gamify the idea of stacking sats, and set personal goals of how much they want to stack. After a year or five, they wake up one day surprised to see that they have more money than they ever had in their entire life!
Hodl Through The Dips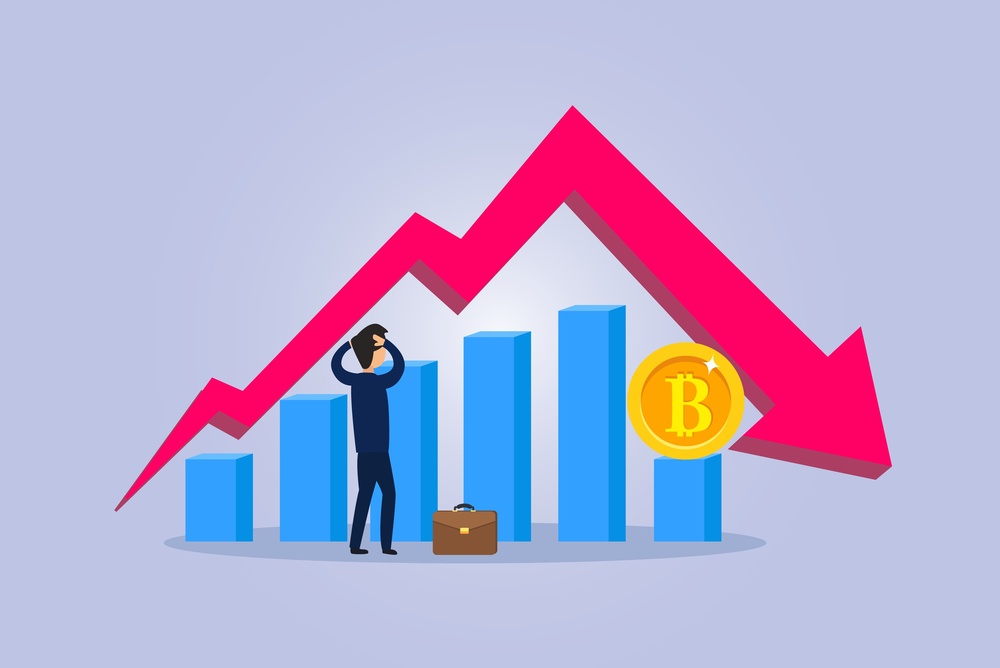 The price of bitcoin will go up and down frequently. Sometimes it'll go down in price. A lot. Sometimes it dips 10%. Then 20%. Then 50%. Then you see your savings account sitting at 80% less purchasing power than a month ago 🤢. It sucks 🤮. I've been there. Wild fluctuations in bitcoin's price have been the norm for 12 years though.
As I write this, all bitcoin models are getting crushed. Bitcoin was supposed to rally in Q4 2021. Instead it dumped from $69k to $50k. I hodled. Then it was supposed to rally in Q1 2022. Instead, it dumped from $48k to $43k. Then, just as it looked like it was starting to creep up from $41k back up to $43…D U M P.
Now we're at $38k and still dropping. We're 42% from the all time high, and market sentiment is looking worse and worse. Am I selling though? No. I bought with the idea that I'd be hodling for a long time, and planned accordingly. I didn't bet my rent on a bitcoin rise in price, so why would I sell? I have no idea which way the market is going to go in the next few months or years, so I can't think of a good reason why I'd sell right now. What am I going to do… buy $AMZN?
1 BTC = 1 BTC

Bitcoin Axiom
I still own the same amount of bitcoin before. Bitcoin losing purchasing power doesn't mean I own less bitcoin. Temporary price action sucks, but I've felt this way before. It sucked when bitcoin dumped from $20k to $5k, then from $10k to $3k. It sucked when bitcoin dumped from $64k down to $29k, but you can see how this pattern is going. In a couple of years, it won't matter. When it dumps from $350k down to $200k, it'll suck again, but $38k will seem like a distant dream.
Hodl Means You "Get It"
To be honest, a lot of people still don't understand what bitcoin is. They think it's a pump-and-dump, or they think it's a scam, or they are just scared by it because it's too volatile. Maybe they buy some, but then sell some when it dips 20% because they don't want to "lose money". If you hodl, then you're past that.
At the very least, you aren't selling because you understand that Bitcoin can take violent swings to the upside or downside, but over the long term, it tends to rise in price due to its superior monetary properties.
For me, when I really started to be confident in hodling bitcoin was when I started to see some major downsides to owning other assets. Stocks like Netflix and Amazon had their valuations dependent on CEO actions, sales numbers, and market sentiment. I didn't want my savings account tied to that. Real estate is expensive to maintain, illiquid, and expensive to buy/sell. Collectibles like art are highly speculative and a highly specialized skill. Cash, of course, loses value over time.
So… bitcoin started to look pretty attractive.
Then, there are those who are fully orange pilled. Bitcoin is real money, built for the global economy. Bitcoin can give us back pure price signal, without government intervention. Bitcoin makes it harder for the government to borrow unlimited amounts of money to buy votes. We're on the precipice. We're setting the foundation of a new economic system. Why wouldn't you want to own a piece of that?
Whatever the reason, if you own a little (or a lot) of bitcoin and are happy about it, then you hodl.
You Can Hodl A Fraction Of A Bitcoin
Finally, to be perfectly honest, "hodl" is just a meme. You don't have to do anything special or use any kind of language to benefit from owning bitcoin. It doesn't matter if you own a little or a lot. Bitcoin is for everyone. Bitcoin is permissionless. There is nobody stopping you from buying and holding bitcoin in the way that works best for you. Don't be too concerned with the memes that circulate because they come and go. The main thing to do is to learn the basics of how bitcoin works, and how to hold your own keys in a secure way.
Unless, of course, you enjoy the memes! Many people do. If that's the case, fire up those laser eyes, get some banana bread emojis ready, and start planning your citadel strategy.
You Can Sell Bitcoin, But Still Hodl
There are a few different perspectives as to what you should do with your bitcoin once you start hodling it.
In one camp, there is the never ever sell your bitcoin strategy, in which every single bitcoin you save should remain in cold storage forever. The idea is that bitcoin is the hardest money ever, and it can extremely hard to replace after you sell it. Imagine selling 100 bitcoin when it was $10 per coin and trying to earn that back in 2022. You got $1,000 back then, but now you'd have to earn more than $200,000 just to replace that spent coin!
What would be the point of owning bitcoin if you never actually use it?
The idea would be to borrow against it. If bitcoin's price goes up significantly in the coming years, you could take an extremely small portion of your stack, borrow against it to get fiat currency, then pay back the loan gradually. You'd receive tax advantages with this strategy, including not having income tax on the borrowed amount, and being able to write off interest payments. Even during a market downturn, assuming you didn't borrow too much, you could simply top up the loan.
This is a strategy which is often used with other asset classes like stocks, real estate, and precious metals.
However, a growing number of bitcoiners are not focused on maximizing dollar-denominated returns. Instead, their focus is maximizing bitcoin usage, and living on bitcoin. In this view, bitcoin is a tool to be used, and since it's a better money than fiat, they prefer to live on bitcoin as much as they can, even if it means sacrificing a few sats in the long run. After all, nobody can predict how the market moves, so they just buy, hodl, and spend normally as they would dollars, but their unit of account is in bitcoin.
Though I don't do this myself, I certainly sympathize with the mindset. These people putting their money where their mouth is, and are on the frontier of living on bitcoin. I like the way Brian Harrington frames it in the video below. He basically explains that "selling" bitcoin is when you trade it for dollar gains. Using bitcoin is when you exchange it for goods and services.