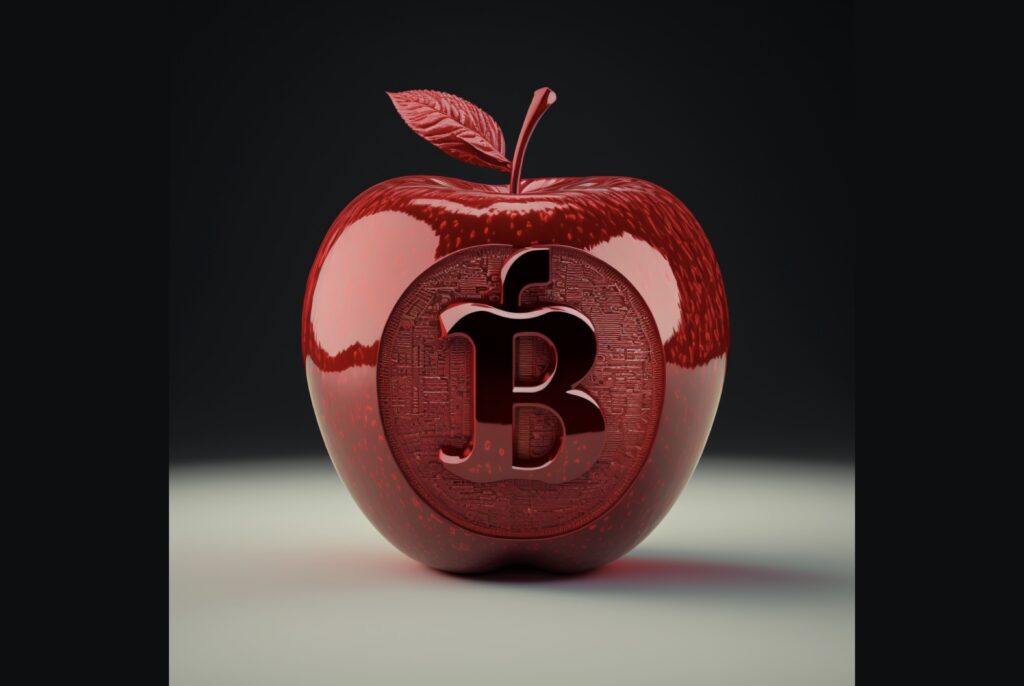 There's a lot of speculation in the rumor mill about whether or not Apple will follow other tech companies like Tesla and Square by putting bitcoin on their balance sheet. Will Apple buy bitcoin with their massive war chest of cash ?For now, it seems like the answer is a pretty clear, "No".
Tim Cook recently said in an interview that he owns bitcoin, but Apple, the company, has no plans to buy any. That's a pretty clear-cut answer, and I think it makes sense for Apple at this point.
However, still leaves some questions to be answered, and I think there's enough vagueness in that statement to speculate on what the future might hold for an Apple and Bitcoin partnership. Would Apple ever buy bitcoin, and why would they or why wouldn't they? What might an Apple + Bitcoin partnership look like?
Will Apple Buy Bitcoin For Their Corporate Treasury?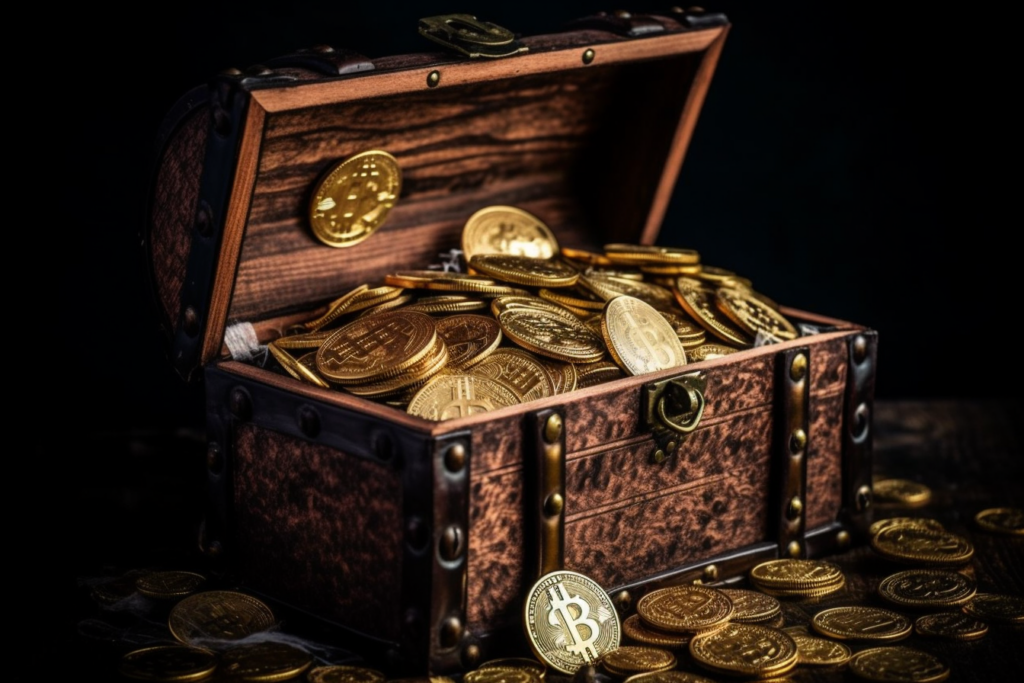 It's hard to say if Apple the company would ever invest any of its corporate treasury into bitcoin, but my guess is not any time soon.
The main reason Apple wouldn't invest cash from its treasury into bitcoin is that it can do better things with the money. Apple is a massive company with thousands of potential money-making ventures to explore. As a publicly traded company, they are required to be ethical custodians of the money from their investors, which would mean that they need to invest their money wisely.
In other words, it would be more in line with investor expectations to spend a 50 million dollars on research and development for a new product rather than just buy bitcoin and stack it into cold storage. It would be more aligned with company values to hire more software and hardware engineers to make their product better rather than just be hold onto some for a rainy day. It doesn't look like Apple is going to have any rainy days any time soon.
When you buy bitcoin, it just kind of sits there. I mean, that's what money is supposed to do. It's supposed to be secure and conservative, but Apple isn't a secure and conservative company. They are the leading tech company in the world, so they need to be taking risks with their cash to stay on top of their game. Apple's main asset is basically their team of employees.
Why Buy Bitcoin When You Can Tap Into The Money Printer?
Plus, they have unlimited access to cheap money from the banks at the lowest interest rates possible. They can borrow as much as they like, and even do something like a stock buyback with excess cash to create value for their shareholders (even if it doesn't create value for the consumer).
Any bitcoiner reading this would say, why not borrow money and buy bitcoin like Michael Saylor did at Microstrategy? My answer would be that this was a very controversial move Saylor was able to implement because it's a much smaller company and he has way more control over it. Doing the same at Apple would be insanely difficult to pull off right now.
I say all of this as I think on a short term timeline, like in the next couple years or decade. In 20 or 30 years, the global money landscape might be much different, and it could be could be considered quite normal to hold 1% or even 10% of a company cash reserves in bitcoin as a conservative position. If bitcoin is a global money, and a multinational company such as Apple is doing business in every country in the world, it would only make sense to have a bit of this global currency on the balance sheet.
Will Apple Integrate Bitcoin Payments In Their Wallet?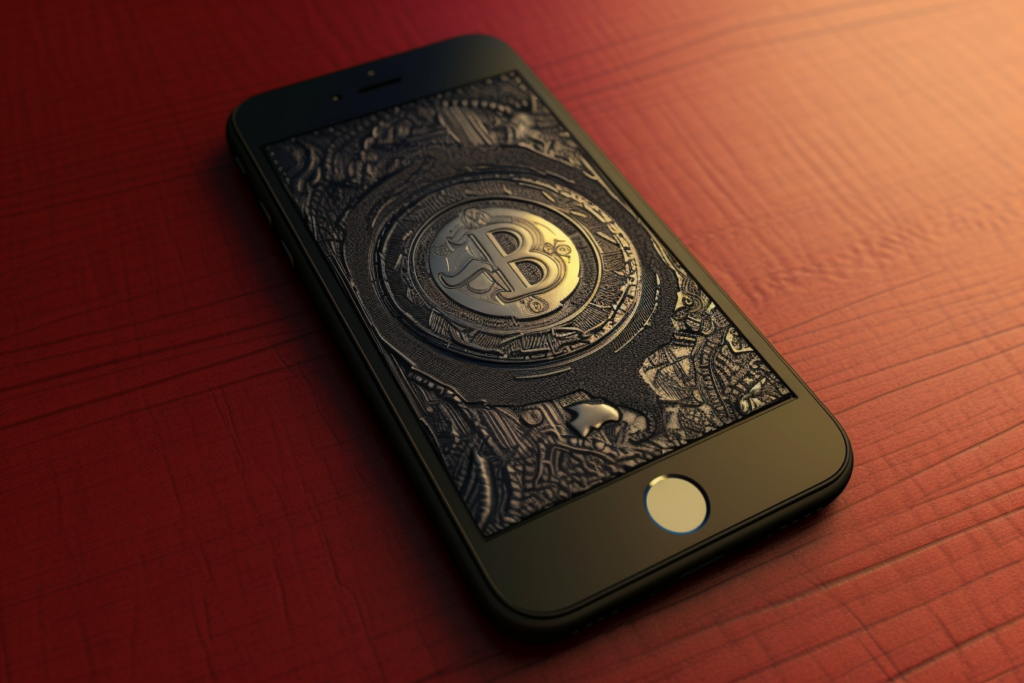 Having bitcoin on the treasury balance sheet is different from having bitcoin available to consumers, and I think this is the most likely path to Apple owning bitcoin. If users demand being able to make bitcoin purchases with their phones, then it's possible that Apple would some day integrate a bitcoin wallet into the Apple wallet.
Today, you can simply download various types of bitcoin wallet apps in the Apple App Store, but remember that Apple has their own wallet app which stores your credit card information. They also offer their own credit card. They are no strangers to storing personal payment data and offering financial services to customers!
I think what's most likely to happen is that they would probably work with one of the top bitcoin apps like CashApp that would allow users to buy, sell, accept, and spend bitcoin directly in their wallet. Right now, they need to download the CashApp and create a separate account, but maybe in the future CashApp will come pre-installed as part of the wallet experience, or be white labeled as an Apple product.
Imagine being able to use legacy fiat credit cards and bitcoin within one mobile wallet! If anyone could pull off the seamless experience, it would be Apple.
Will Apple Ever Let Users Buy & Sell Bitcoin Directly?
Another possibility is that Apple would simply buy a popular bitcoin wallet and integrate it into their ecosystem. It's not uncommon for these massive tech companies to do this kind of move, like when Facebook bought Instagram, or Google bought Waze. Apple has made many strategic acquisitions in the past, including Beats, which many people don't even remember was a company started by Dr. Dre!
Honestly, I can't say whether Apple would prefer to work with a smart company and let them handle everything, or do everything in-house.
Apple has chosen many times to simply do everything in-house. They could have seamlessly partnered with Netflix, and yet they chose to create their own media company. They even have their own credit card now, and offer many other in-house personal finance options. Why hire out someone to handle their bitcoin transactions and custody when they could just do it themselves and make money on trading fees or monthly custody fees? Just look at how much Block (Square) is making!
Both options could make the case for creating shareholder value. The core argument here is that this would be a user-demand driven change to their current strategy, and with tech companies, change is always on the table!
Who Even Cares If Apple Buys Bitcoin?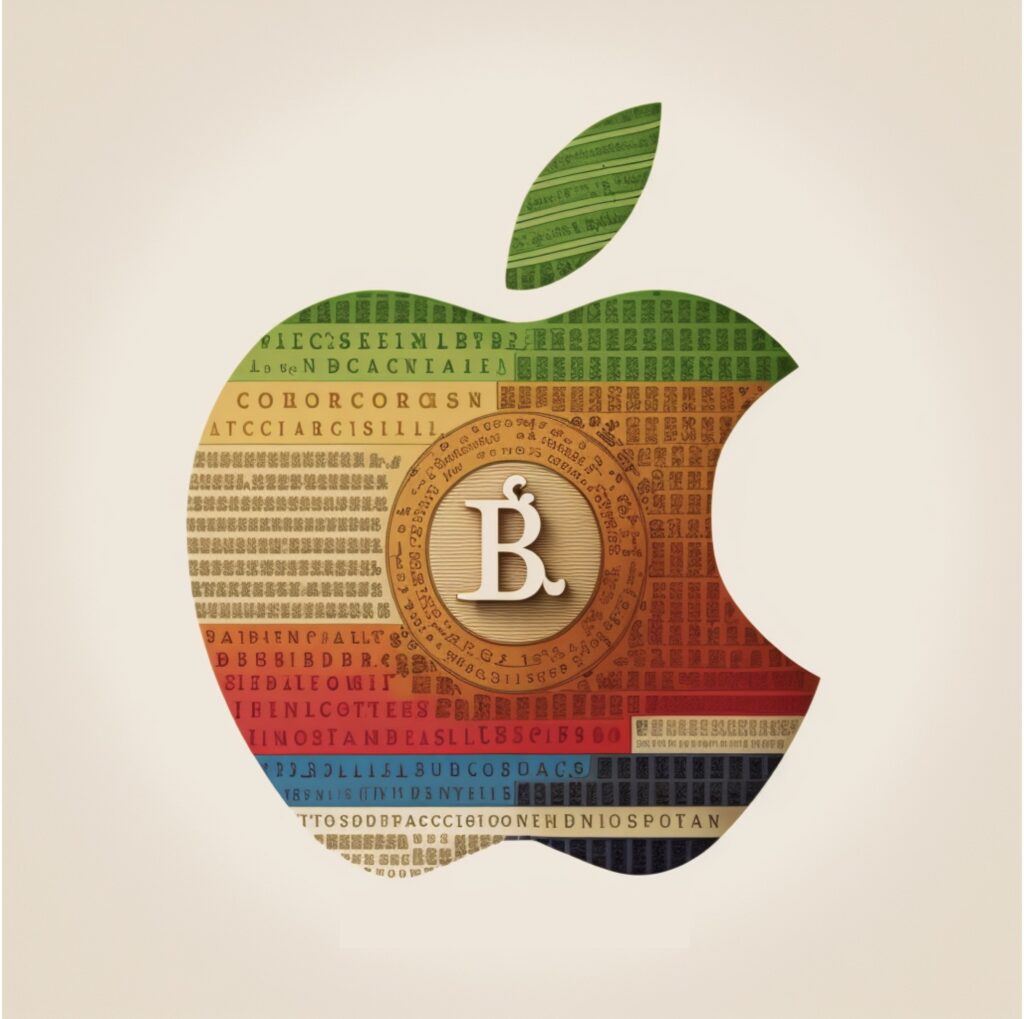 Many people are excited about the potential of Apple buying bitcoin, but why? Who really cares?There are a few reasons why Apple adopting bitcoin in some way would be exciting for bitcoiners.
Number Go Up (Price)
Apple buying bitcoin in any serious kind of way would generate a lot of interest around bitcoin and lend some legitimacy to the Bitcoin brand. The news cycle alone would generate lots of positive interest in Bitcoin, and likely make the price go up. Apple purchasing bitcoin would also open the door to other companies and institutions buying bitcoin as well.
Number Go Down (Available Coins)
Apple would likely take a sizable position in bitcoin if they were to buy, which would reduce the number of bitcoin available on the market. Individual and institutional buyers would likely follow suit, further reducing the supply available on the market. Because bitcoin is strictly limited in supply and has a fixed issuance rate, fewer bitcoin available to purchase, alongside a higher demand, would again, lead to a higher price. This is the power of number go up technology.
Easier Access To Bitcoin For Everyone
If Apple bought bitcoin, it could signal that they were going to more deeply integrate bitcoin into their ecosystem. They could offer a bitcoin wallet, native bitcoin buying/selling within their ecosystem, or a bitcoin payment option for their products and services.
Apple using bitcoin would mean tens of millions of users around the world could potentially gain instant access to bitcoin that they never had before.
Bitcoin can be difficult to understand, and I'm of the opinion that most people will simply never "get it", similar to how 95% of car owners in the world couldn't explain how a car works and 99% of internet users couldn't explain how the internet works. They just use it because it gets a job done. The same will happen with bitcoin as late adopters come to bitcoin out of habit or necessity, not necessarily out of interest or enthusiasm.
These folks are the ones who will only buy and hold bitcoin if it's right in their face and one click away. Nothing wrong with that, but a company like Apple which is so deeply ingrained in our society offering bitcoin services could be a tipping point for global adoption.
A Boon To The Bitcoin Circular Economy
If all Apple users suddenly had access to bitcoin, it could be a huge boon to the bitcoin circular economy as well. I say could because there is a big caveat here. The main issue is that if Apple is holding your bitcoin and you are sending it to other Apple users, who are also custodying their bitcoin with Apple, then it's basically fiat bitcoin. You're not verifying your bitcoin transactions, which means you don't even know if your bitcoin is moving. Apple is running the show, not the Bitcoin network
If, however, Apple makes their wallet (in this hypothetical scenario) interoperable with other bitcoin wallets, and allows for self custody using seed phrases or some kind of multisig setup, then it could allow for easy sovereign bitcoin ownership even within the Apple ecosystem. This means Apple users would be able to interact with any other user on the bitcoin network, regardless of what type of mobile or desktop OS they are using.
It Doesn't Matter If Apple Buys Bitcoin, Because It's Just One Company
In the end, it doesn't actually matter if Apple buys bitcoin because global bitcoin adoption cannot hinge on a single centralized entity to gain legitimacy and usage. If all it took was Apple buying bitcoin for bitcoin to become a global currency, then Apple rejecting bitcoin at any point in the future could possibly undermine bitcoin. The road goes both ways!
It'll probably be a while until a legacy multinational entity as large like Apple integrates bitcoin into their company. Bitcoin's history so far has been one of misfits and outsiders adopting bitcoin out of necessity or incredible enthusiasm. Right now, Apple is able to leverage the fiat money printer to their advantage, so I suspect they will continue to do so. When the money printer doesn't work for them any more, then maybe they'll start looking at what bitcoin can do for them.