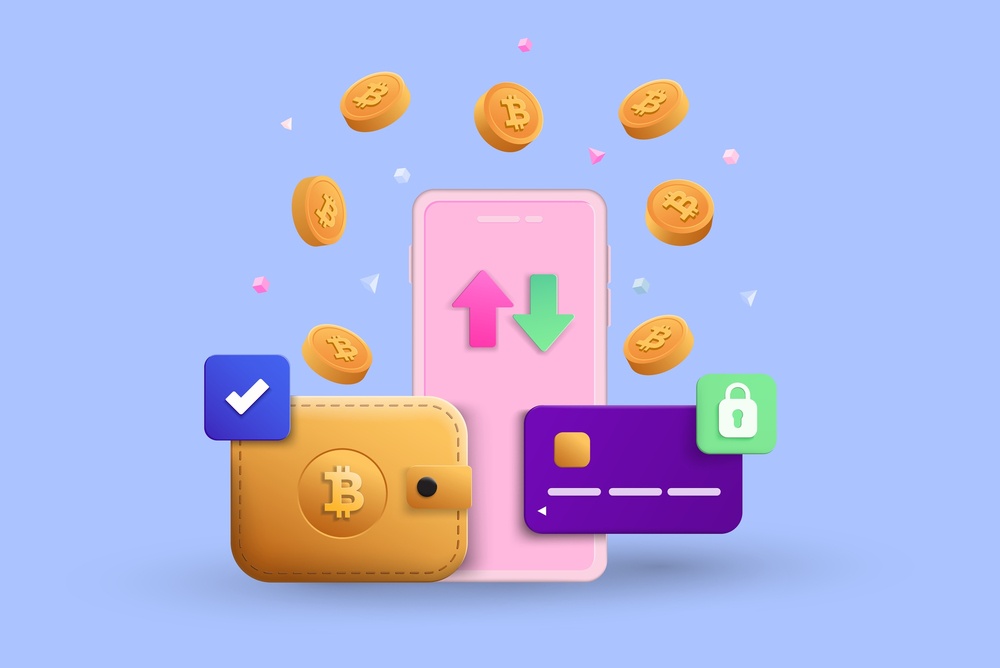 I'm an affiliate marketer by trade. Affiliate marketing is what I've been doing for more than ten years to support myself and my family. It's a great way to make income because you can work from home, set your own schedule, and make more than many jobs that require a higher level of college education.
You can do affiliate marketing for any type of product, from kitchen tools to camping gear, or digital info products and software downloads. Done correctly, it's a win-win-win situation, where companies get to hire no-contract freelance advertisers and only pay based on performance, affiliates earn income promoting quality products they personally recommend through channels they own and design themselves, and customers get to learn about products through language and media customized to them, rather than traditional corporate advertising.
Some affiliate marketers travel the world while they run their affiliate sites, but many just live normal, everyday lives running an extremely versatile online business of which they control every aspect.
It's possible to run a full-time, 6-figure affiliate business with zero employees and zero inventory.
At this time, I don't promote any companies that pay out in bitcoin, as Bitcoin Foqus isn't monetized yet, and all my other sites are in non-Bitcoin niches. However, I figured I'd do a bit of research for anyone wanting to get paid in bitcoin, and keep a running list for when I do decide to monetize this site, so I have some options to look through for myself when the time comes.
I haven't personally tried every single company or product on this list. These are just companies that I would consider to be generally higher quality companies that offer to pay affiliates in bitcoin. Beyond that, you'll need to continue to do your own due diligence.
I've specifically excluded a few things from this list.
gambling
cloud mining
altcoin products*
*the exception here is that I included a few shitcoin exchanges just because they are generally thought of as good quality exchanges, and they do offer bitcoin in addition to a huge list of altcoins. The problem here is that you are often incentivized to encourage your referrals to trade if you earn fees based on trades. That might not be so bad if USD > BTC counts as a trade, but I'll leave that investigation up to you.
Companies With Bitcoin Payout Options For Affiliates
Hardware Wallets (Signing Devices)
For holding your own keys, a hardware wallet is a must-have for most bitcoiners. Anyone who owns a significant amount of bitcoin will own at least one, considering you'll need two or three of them in a multisig situation.
I recommend testing any bitcoin wallets you recommend yourself and just being honest about what your opinions are. There are many opinionated individuals out there who will go hard for or against certain wallets.
If you like a wallet not listed here, you can still email the company and see if you can work out a deal for promoting them. Many bitcoin companies are still quite small and would be open to ideas for getting their products in front of more eyeballs.
Shift Crypto is the only bitcoin-only wallet that I could find with an affiliate program. Their product is the Bitbox, and although they offer a multi-coin version, you can install bitcoin-only firmware.
Trezor is a very popular wallet, and one that I personally use and recommend to friends and family. It's very newbie friendly. They don't offer bitcoin-only firmware, which is a bummer. I like their desktop software Trezor Suite. I recommend you spend extra to get the Trezor T rather than the Trezor One AND possibly use a passphrase if you're securing a large amount of bitcoin. There's a known (albeit advanced and unlikely) physical attack vector on the Trezor.
Ledger is extremely popular, but I don't know why. I found their software to be clunky, and the design of their product ugly. Still, it's one of the more popular crypto wallets out there, so it could be considered for your affiliate promotions.
Bitcoin Exchanges, Marketplaces, & Lending
Promoting bitcoin exchanges can be very lucrative because you often get a flat fee for each signup, plus an ongoing percentage based on how much bitcoin they buy or how many trades they execute. Passive income is an extremely attractive proposition, and if you successfully orange pill your referrals, that could mean consistent income as they DCA into a bitcoin.
I tried to find bitcoin-only exchanges, but there aren't that many bitcoin-only exchanges to start with, even fewer with referral programs, and even fewer that pay in bitcoin. I included Paxful because they only have one altcoin (close enough!), and I included the coin swapping services because these are great for getting rid of your shitcoins in exchange for bitcoin.
Swan Bitcoin is probably the best bitcoin-purchasing service and they seem committed to their referral program, so this is one to focus on in my opinion. You get a flat fee in BTC for each signup, then a recurrent percentage of their purchase fees for the first year of their account.
Local Bitcoins is a site where you can exchange various types of money for bitcoin, and vice versa, directly with other people, basically using Local Bitcoins as a central meeting point and escrow. You can use popular fintech apps like PayPal or Zelle, various altcoins, international bank transfers, or even send cash. Their affiliate page seems to be from a time when bitcoin was much cheaper because their example uses a 100 BTC trade example, so double check this one before promoting it. You earn 20% of the Local Bitcoins trading fee, which appears to be about 1%, so you should earn 0.02% of the value of the trades of your referrals.
HodlHodl is another trading platform that uses multisig to allow users to trade funds rather than escrow, so your bitcoin is never held by a centralized entity. There are lots of payment options, including Amazon gift cards, VISA gift cards, Lightning, Payoneer, and altcoins.
HodlHodl will reduce your own trading fee, in addition to paying you a percentage of the fees of your referrals, though they don't actually say what that percentage is. Better check that to make sure.
Paxful offers a stablecoins and Ethereum, but we can forgive them because they are a high quality bitcoin exchange focused on allowing Africans to trade bitcoin peer to peer. Plus, they have a 2-tier affiliate program which can be incredibly lucrative, especially if the people you orange pill start to orange pill their friends. You earn 50% on escrow fees of your direct referrals, and 10% of escrow fees if they refer anyone.
Simple Swap & Changelly are both crypto swapping services that pay out in bitcoin based on a percentage of trading fees. Changelly pays up to 50% revenue share but I'm a bit confused about how "revenue share" is counted, since Simple Swap claims to pay just 0.4% revenue share. Perhaps they mean 40% (0.4 = 40%) rev share, or we're talking about different numbers here, i.e. value traded vs escrow fees. Anyway, this is unclear, so double check it.
What is clear is that Simple Swap seems to have a pretty nice affiliate program in that they have proper tracking and other tools to help you grow your income.
As mentioned above, I don't mean to recommend altcoins to anyone, but in my experience, these services are useful for getting out of altcoins in a hurry if you don't have an exchange account or your exchange doesn't list the coins you want to sell (I used this to sell my ETC for bitcoin a few years back).
Online Advertising
CrakRevenue is an adult-focused affiliate network that caters to categories like adult websites, sexual health (dildos, boner pills), CBD oil, and that type of stuff. While I, myself would never buy that shit, it's an absolutely massive category in affiliate marketing and insanely profitable if you can tap into the right audience.
A-Ads is a cryptocurrency-focused ad network. Ad networks allow publishers (like blogs or news sites) to run code that automatically generates ads from advertisers. The ad network is responsible for matching publishers and advertisers. Publishers get paid per view, click, or sale. Advertisers get their products in front of more viewers. The ad network provides a valuable service.
As someone who's been in blogging for a decade, I know that some ad networks are picky about what type of sites they integrate into their network, and bitcoin can be one of those ones where they're like, "Nah, not interested." mostly because of the reputation for financial speculation (i.e. gambling).
It makes sense that crypto ad networks would start to develop, so that crypto publishers can more easily work with crypto advertisers. Better matching an audience to ads means higher conversions (more money!) and a better user experience for the reader.
BitMedia.io is a similar company, in that it's a crypto advertising network. When you refer advertisers, you earn a percentage of their advertising fees based on whether they are a new or established entity, and how many referrals you stack up. More referrals mean a higher percentage, up to 15%.
For referring publishers, you get paid based on the page views and the type of website. Higher page views pay better, and review blogs pay better than news sites or communities.
Shitcoin Casinos
I personally try not to promote shitcoin casinos myself, but there may be some instances where it makes sense for your audience. For example, there may not be a bitcoin-only company available in the country you promote, or they may offer a specific product your audience is looking for. The unfortunate thing about these companies is that they often pay affiliates based on trading fees, which means you have the incentive to encourage your audience to trade shitcoins.
For example, you may want to get people to sign up for the Gemini credit card to earn bitcoin rewards, but they may not pay out based on credit card signups – only on trading fees. I don't know that for a fact, but it's just an example of how you may be incentivized to promote certain things to your audience.
I'll leave the product promotion and ultimate decision up to you though. I'm just listing the affiliate programs that pay out in bitcoin that I could find.
Software
This is more of a running list since I couldn't find anything significant during my initial research.
Hosting & Domains
I have no idea if Bitcoin Web Hosting is quality hosting, but it seems pretty interesting. I'd also research specific hosts you like because there are bitcoin options out there. I used to promote some hosts and remember seeing options, though this was several years ago.
Same thing with BitDomain. This isn't a domain registrar that I'd personally use, but maybe they're worth checking out.
VPNs
Virtual Private Networks are another type of software worth looking into if you want to get paid in bitcoin. There are more than a few that accept bitcoin from customers, so it's possible that you could work out a deal to get paid in bitcoin.
The #1 Problem To Watch Out For
I've attempted to promote some affiliate programs purporting to pay out bitcoin with some of my other blog projects and do have a few pieces of advice in terms of problems to watch out for.
The #1 issue with many of these programs is that they offer bitcoin as a payment option only on a trial basis, and there's no guarantee that they will continue it into the future. We saw this happen when Steam stopped offering bitcoin payments as an option when fees got too high, and Wikipedia stopped taking bitcoin donations because of energy FUD.
If getting paid in bitcoin is super important to you, then it would be worth your time to do a bit of research into the affiliate programs you plan to promote, including sending an email to their affiliate manager.
Two good examples of what to look for are Swan Bitcoin and Trezor. I don't mean this as a specific endorsement of those companies, just as a general idea of what would be a good quality of an affiliate program that pays in bitcoin.
For example, Trezor has been around for many years and has paid affiliates in bitcoin for many years. They aren't likely going away any time soon. Swan Bitcoin is a newer company, but they are hyper focused on bitcoin, so as long as they are around, they'll likely continue to offer the option for affiliates to get paid in bitcoin.
There are many companies out there who would easily rugpull you, declaring bitcoin an environmental issue, or whatever other FUD is in the news, and cancel their bitcoin payout option.
So, my advice is to see how long the company has been around, how long they've been running their affiliate program, and how long they've been paying in bitcoin.
Is It Ethical To Promote Affiliate Programs?
A lot of bitcoin maximalists hate affiliate links (AKA "ref links", short for "referral links"), and with good reason. The cryptocurrency space is full of scams. One of the most nefarious types of grifts is what's known as an affinity scam, where someone assimilates into your group, first appearing as an ally and friend, then uses the goodwill bestowed upon them by the group to later benefit financially from those that trust this person.
It's a way to gain influencer trust, then abuse that trust for financial benefit.
It's happened many times before, where someone becomes a prominent bitcoin "thought leader" or influencer, then suddenly shifts gears to promote an altcoin. I like bitcoin, so buy my shitcoin!
The same happens with affiliate links in the space, where someone will spend a significant amount of time growing an audience, then start shilling a company without doing proper due diligence, getting their audience rekt in the process.
This has led a lot of people in the bitcoin space to take a pure no ref link stance. You should only recommend something if you use it and should gain no financial benefit from recommending it.
While I understand this position, it's not how I view the situation.
I see content creation as a type of work that needs to be done, and affiliate marketing is a way to monetize that effort. Done with proper disclosures, there's no reason you shouldn't get paid for the work you do.
Look, some of these articles I publish take hours to research, write, edit, and market. It's nice to publish things for free, but at the end of the day, everyone wants to get paid for providing value. A core tenant of living on a hard money is the only way to get money from another individual is through voluntary interaction. Value for value. Money for work. In the digital world, content creation, whether written, visual, or audio all takes work, and creators want to get paid.
There are many monetization models, and although affiliate marketing may be out of favor for whatever reason, it's not all that different from other forms of marketing. When you listen to a podcast and they run ads, how is that so different from placing an affiliate link in your content? When you place Adsense ads on your blog and a sticky sidebar ad recommends a company, how is it that different from placing an affiliate link in the same place?
The principle is the same. Creators front-load the work, publish content for free, then get paid based on views, click-throughs, and conversion rates. Good content gets elevated and converts, low quality content pays them nothing.
So is it ethical to promote affiliate programs? I don't see an issue with it. As long as your audience knows what's an affiliate link and what isn't then I think it's totally fine. Focus on creating value for your audience, and do your best to monetize your work in a way that feels comfortable for you.
Final Thoughts
There aren't a ton of options for affiliates to get paid in bitcoin right now, but there certainly are more options than a few years ago. What's also noticeable is that the quality of affiliate programs has improved in the meantime as well, at least, in my opinion. Getting paid in bitcoin is still rare, but it's less fringe than in the past, and I suspect that more companies may start to offer this as an option, especially as international affiliates start seeing the advantages of getting paid in bitcoin over the traditional banking system.
Expansion of this type of offering is going to be spurred by demand though, so if you are promoting a product currently and are successful at it, start talking to your affiliate manager about adding a bitcoin option. Plus, you never know who you can orange pill in the meantime!