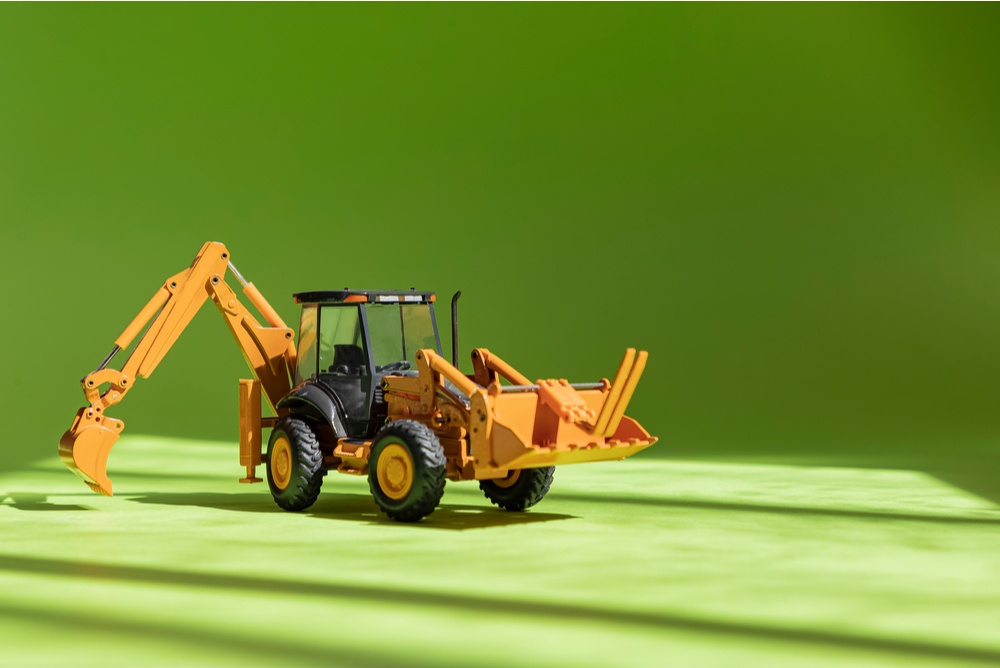 You may have heard a bitcoiner refer to something called "fiat mining", and it's probably the first time you heard that phrase. You know about gold mining. You know about bitcoin mining. But what is fiat mining?
Well, it's kind of a loose definition, but basically fiat mining, as most bitcoiners would use the term, simply means having a normal job and getting paid in your national currency. The term "mining" for fiat is a play on words derived from bitcoin mining, or the creation of new bitcoin.
If you mine for bitcoin, you are rewarded in bitcoin. If you have a regular job and get paid in dollars, then you are rewarded in dollar terms for your effort.
Mining for fiat sounds a lot more interesting than just having a normal ass job though, right?
However, even though that's the context in which most bitcoiners would use the term mining for fiat, there is actually one other possibility of what the term could mean. It has to do with how fiat money is created, and the analogy is actually a lot closer to the definition of bitcoin mining. The term originates from the book The Fiat Standard, from Saifedean Ammous, where he explains in detail the origins and history of fiat money, including how new money is added to the fiat money system.
How New Fiat Money Is Created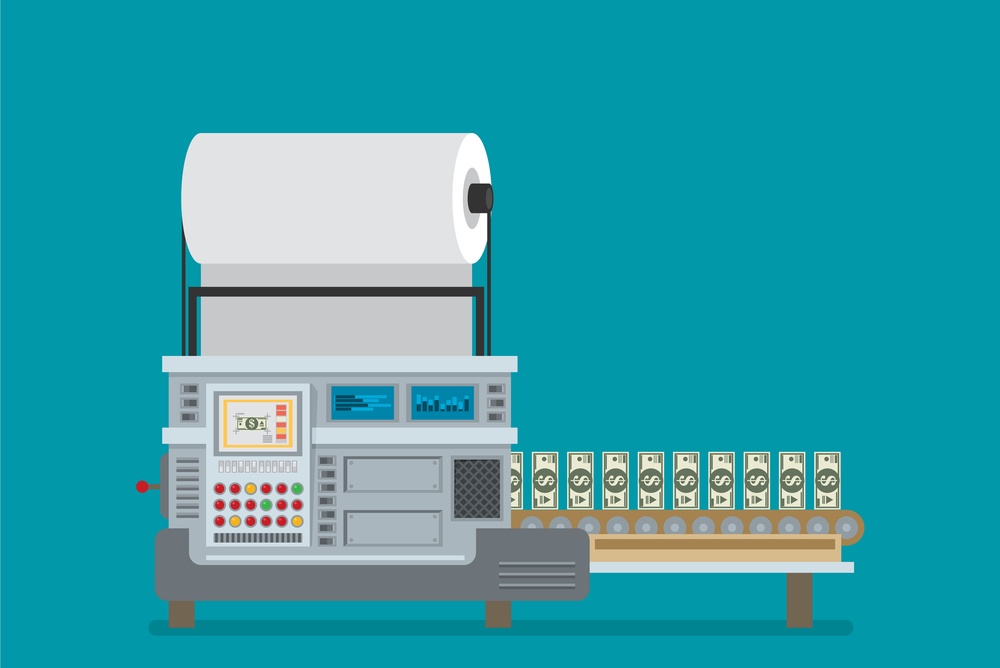 How new dollars and other fiat money is "created" was a concept that was super hard for me to wrap my head around at first. I had never thought about it before. Dollars were just what I was paid in, so to "make" more dollars, I simply had to work more hours.
Where do dollars come from? They come from people who pay me! I didn't really think much beyond that, but the next question should have been, where do they get their dollars from?
But then…where do they get their dollars from… and so on. The dollars must originate from somewhere, right?
It may be a little weird to think about at first, but the answer is that new dollars are created when someone takes on a loan. The one super clear example that helped the concept click for me is thinking about what happens when you buy something with a credit card:
Before you purchase something, two things exist: the item, and the money in your bank. When you buy something with a credit card, you are taking on a loan, and suddenly three things exist. Because you haven't paid off the loan yet, the money in your bank account still exists, PLUS the item, PLUS… now the credit card company says that you owe them money, which is an asset on their balance sheet. So essentially, both you and the credit card company claim to own the same money while the loan exists, and new fiat money has been created! (the new money is then "destroyed" when you pay back the loan).
In the current global fiat money system, banks operate with a "fractional reserve", meaning they are only required to keep a certain percentage of bank deposits to be redeemed by depositors. So, if you put $100 into the bank, they can then lend out $90 to someone else. Only 10% is required to stay in the bank in case someone needs to withdraw and use the money.
They create an additional $90. New money is created thanks to your deposit, and it's given to the person taking on the loan.
In The Fiat Standard, Saifedean Ammous makes the case that taking a loan from the bank is analogous to "fiat mining", or the addition of new money into the system. When someone gets a loan from a bank, new money that didn't exist before is inserted into the economy.
This is very different from how new bitcoin enters the system.
Fiat Mining VS Bitcoin Mining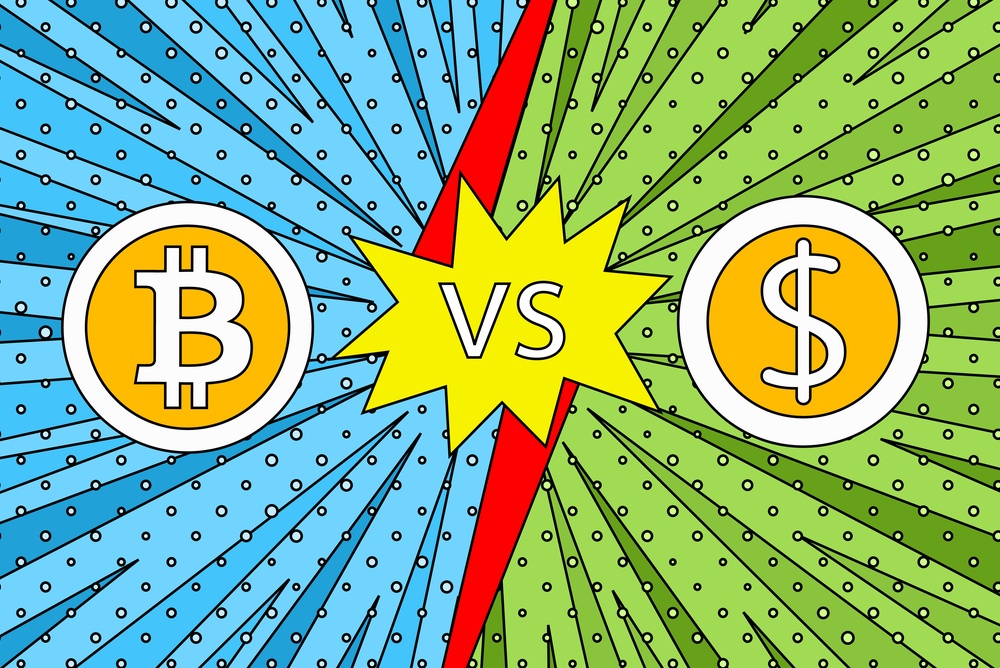 To me, what's most interesting regarding the difference between creating new dollars and creating new bitcoin is who gets permission to create money.
We often think of the US government, or The Treasury as the people who "create" money because they actually have the printers and the ink, but they are just printing paper representations to be distributed and used for cash. As described above, the creation of money is actually done through loans, and you have to be eligible to get a loan.
Even if you are eligible for a loan, the size of the loan and the terms of the loan vary from person to person. A wealthy person with a high income can borrow millions of dollars from the bank. A large corporation can borrow even more. The government can borrow the most. The more you can borrow, the more money you get to make.
These loans can be used to buy hard assets like property and income-generating businesses, which then go up in value and then give even greater access to larger loans, compounding wealth over time.
Meanwhile, a poor person who has a low paying job and no assets may not even be able to get any loan at all. Their savings are mostly in cash, whose value gets eaten away by inflation over time.
This is how the fiat system helps to compound wealth and poverty, making the rich richer, and the poor poorer.
Contrast that with the creation of new bitcoin. Bitcoin is permissionless, pseudonymous, and energy agnostic, meaning anyone can mine for bitcoin. All you need is access to some type of energy and an internet connection, and you will be able to participate in the creation of new bitcoin on an equal level to every other participant. Because you don't need any permission to access the network, and because there are no gatekeepers to prevent you from mining, someone with a single ASIC in their bedroom is on equal footing as a large company with a million ASICs.
Of course, a million ASICs will mine more bitcoin than a single ASIC; I'm not saying that this is some kind of utopian dream where everyone gets the same amount of money. What I mean to say is that the ability to create money doesn't depend on how much wealth you already own. Mining or cheaper is not easier if you have more ASICs or more bitcoin. The network views each participant equally.
The mining of new bitcoin is programmatic, predictable, and transparent. We know how many bitcoin will be mined in each block. We know (about) how fast the blocks will come in. We know how many bitcoin there will be in the future, and we know that there's no way to game the system with special privileges to get more bitcoin.
What Bitcoiners Typically Mean By 'Fiat Mining'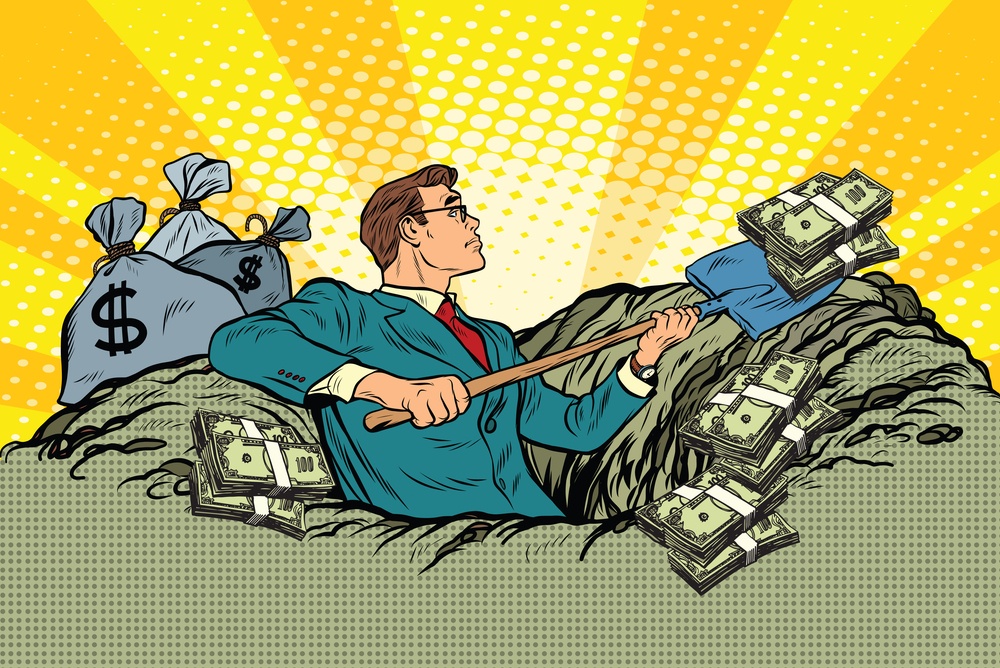 Whatever you're doing to generate income – that's fiat mining, because it's how you're "creating" money for yourself. What they mean is just doing some kind of activity to get paid, whether that be working a regular job, pursuing a long-term career, or building a business.
I think a lot of bitcoiners have started using this term because we wish we could get paid in bitcoin, and buy dollars as we needed them. It's a bit of deprecating humor to say that you're mining for fiat. You're stuck in the fiat world, just waiting for pay day until you can convert some of it into "real money", i.e. bitcoin.
Two Good Reasons To Keep Your Fiat Mining Gig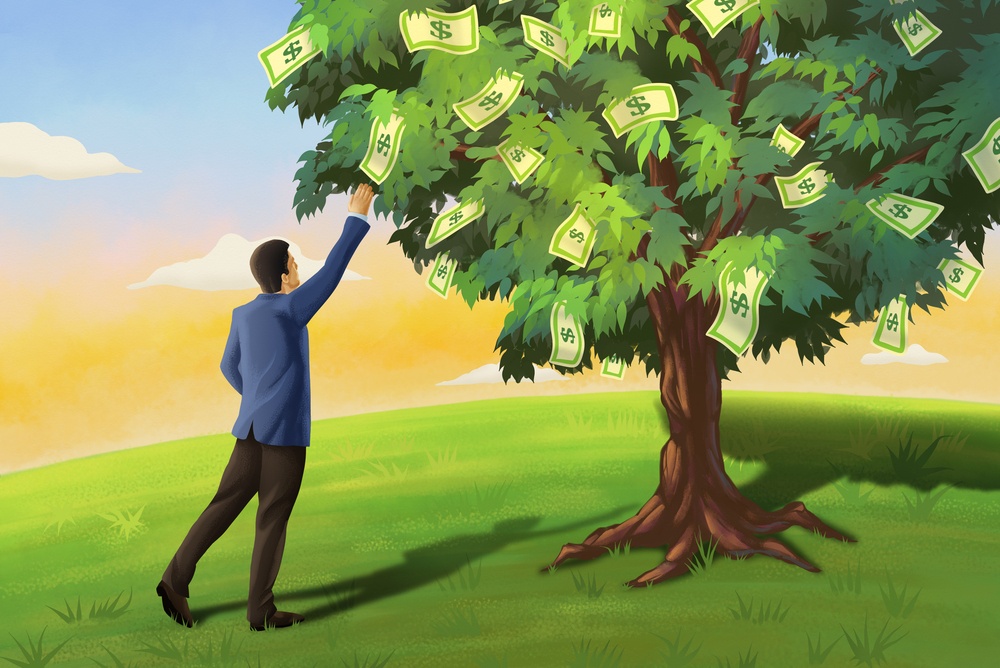 I can just speak for myself, but I know that as I fall further down the bitcoin rabbit hole, I find it more and more desirable to live my life on bitcoin. Whether it's for philosophical reasons, or just for the challenge, it would be nice to get paid in bitcoin and pay others in bitcoin on a daily basis.
Unfortunately, most of the world isn't ready for that.
Pretty much 98% of my life is conducted in fiat right now, so it's not even a close comparison. What I find is that unless you are self-employed and your business has something to do with bitcoin, then it's likely you are in the same boat. There are people who live on a bitcoin standard, but they tend to be, as I said, people deeply involved in the bitcoin community. I can't imagine there's a plumber anywhere living on a bitcoin standard.
The tools are getting better, and we're working closer to making living on bitcoin an option for everyone, but we aren't there yet. In my opinion, that's just the way things are going to be for a while.
We all have busy lives, and sometimes you just have to do what's convenient. Move slowly in the right direction. A great first step is buying your first bitcoin and learning how to self-custody with a hardware signing device (wallet). After that, maybe you can ask some of your favorite local shops if they would consider accepting bitcoin. You never know. Sometimes it just takes a short discussion and a small push to orange pill someone.
In the meantime, there are some advantages to fiat worth considering.
1. Fiat Cash Is A Hedge To Bitcoin's Price Volatility
I think my favorite thing about earning in fiat is that it's a hedge against bitcoin's volatility. Though most bitcoiners would describe bitcoin as a hedge against the fiat system, when a large portion of your savings is in bitcoin and the price tanks, it's nice to see that my monthly paychecks haven't gone down 60% as well. Considering goods and services, my mortgage, and other liabilities/costs are all priced in dollars, knowing that I'll be paid a certain amount of fiat each month is a great safety net.
That way, it doesn't matter if my (stored) wealth is down 90% (this happened in 2018), because my cash flows are still at 100%. I can survive the Crypto Winter and live to fight another day.
Some people are proponents of the #getonzero movement (as in, own zero fiat) and run your entire life in bitcoin, but during this bear market, I'm glad that I have the risk hedge of getting paid in fiat. At least, I see the benefits. It's nice to know that I won't become a forced seller anytime soon due to unexpected costs.
The #getonzero people do have a point. When bitcoin rips it tends to have most of its gains in just a few months, so having as much value stored in bitcoin at any given time can be smart. However, after living through a 3-year bear market and being down 90% for many months during that period, I think it's just easier on the mind and simpler to manage your bitcoin savings account and your fiat checking account separately.
2. It's Where You Can Give The Most Value
The most important reason to continue to mine fiat is that it's likely the place where you can provide the most value to your community. Yes, it would be nice if every single job had the option to get paid in bitcoin, but we simply aren't there yet as a society, and you can just convert a portion of your paycheck to bitcoin every month using CashApp or Strike to the same effect.
Having a job or running a business that pays in fiat simply gives you more options of what you can do for a living. That means it's more likely you'll be doing something you enjoy and are good at. Rather than spending time trying to figure out how to get paid in bitcoin, you can spend your time getting better at your job, increasing your own value, and thus increasing your monthly salary.
Becoming good at something and learning how to provide value to other people is a low time preference activity. The better you become at something, the more your time is worth, and the more efficiently you can help people
Frequently Asked Questions
What Does Fiat Mean?
"Fiat" literally means "by decree", and is used to describe when a government declares by decree that something which is usually worthless (such as paper) should be used as money. Though people generally refer to our current government currencies as fiat money. semantically this is incorrect. There was no explicit government decree to determine how much of any good should be priced at how much paper. Even though there is nothing backing the paper its value is inherently cost of production (close to zero), there is still a free market to determine the price of goods priced in this paper, and your taxes must be paid in this paper.
Is Bitcoin Fiat Money?
Bitcoin is not fiat money. Bitcoin originally had a price of zero, and organically gained value in the free market. Its value is continually based on free market forces because no single government or corporation can restrict supply or distribution, and it trades globally 24/7 on exchanges and peer-2-peer over the internet.
Is Fiat Better Than Bitcoin?
Fiat has many drawbacks, but it is superior to bitcoin in some ways, namely in the category of acceptability, meaning more merchants accept and trust this form of money. Fiat currently has a more robust network of payment rails and is more liquid as well.
Can You Actually Mine Fiat Currency?
You cannot literally mine fiat currency. Paper fiat is printed by the treasury of a country, but new fiat is created when a loan is taken out at a bank.
What's The Difference Between Fiat & Crypto?
The main difference between fiat and crypto is that fiat is endorsed by governments and printed by commercial banks, while crypto is money created by private companies. Though crypto claims to be decentralized, most of it is basically created by a tech companies and distributed to a small group of insiders who then dump on retail buyers hoping to get rich. Crypto is often used for price speculation, while fiat currencies, with the exception of Forex traders, is used as a medium of exchange, and rarely used for price speculation.