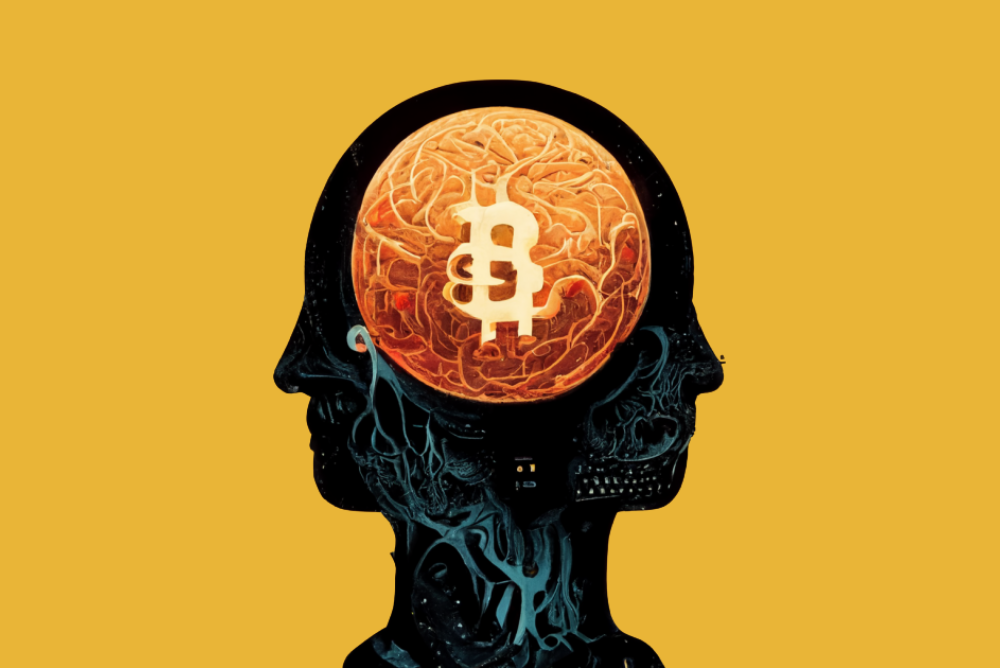 Usually I write a lot about factual things – e.g. what's the best place to get something, ten reasons to do something, how something works, etc, but this is going to be more of a personal blog post, with some insight into how I think about bitcoin. As with anything bitcoin-related, each person interacts with bitcoin in a different way, so I can just say that this is how I personally think about bitcoin. Some may work for you, others not. You have to come up with your own mental models that work for you and your financial situation, otherwise you could become a forced seller if the market moves against you.
The ideas below are just meant to spark your own thought process, but of course you're welcome to borrow them for yourself, or modify them so that they work for you.
(I've been messing with Midjourney A.I. art all day, so that's where these images are coming from)
5 Reasons I Save In Bitcoin
1. I've Got To Put In The Time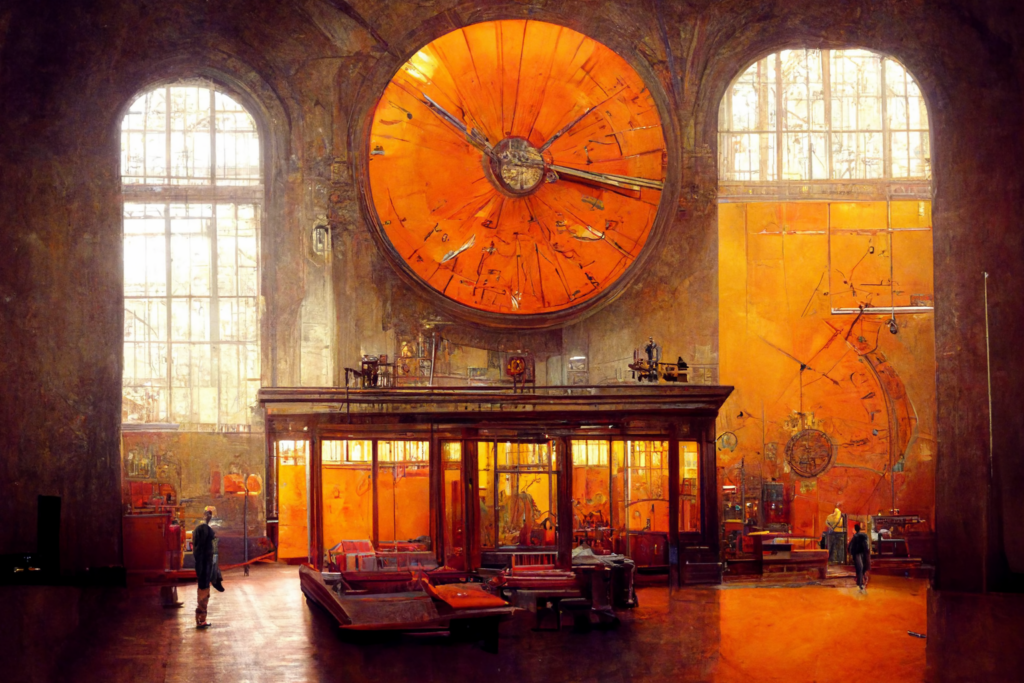 A lot of people fantasize about what it would be like to own thousands of bitcoin and be bitcoin rich. Realistically though, if you look at the numbers to own at least 1000 bitcoin you'd need to have bought $20,000 worth of bitcoin at the absolutely pico bottom of 2015, when even the most bullish of bulls were questioning if bitcoin would ever bounce back. Either that, or you would have needed to be exposed to bitcoin pre 2013 bull run (when it hit $1100 per coin), so more like 2011 or 2012, bought a ton, and kept it all through the parabolic blow off top, Mt. Gox implosion, and the deep bear market that followed.
If you bought in deep bear market of 2015, not only would you need to have had more confidence than most bitcoin experts at the time, to make it to the 2017 top, you would have needed to hold after a 10x run when it hit $2000 per coin.
Let's say you dropped $10k in 2012 with a price of around $10 per coin. You'd have exactly ₿1000. When bitcoin hit $1,000 in December 2013, you'd now have a million dollars worth of magic internet money. Would you have been stalwart enough to then see it draw down to just $100,000? You'd be staring at the screen thinking, "Should I just cash out with 10x return, or will it go back up?"
With a thousand bitcoin, you'd have arrived in 2022 with $20,000,000 (twenty million) dollars in value. What mental states would you have gone through to reach this point? How many parabolic runs, cascading crashes, deep bear markets and FUD cycles would you have have lived through?
My mental model here is to imagine what it must have been like to hold bitcoin for ten years, from 2012 to 2022, then apply it to my own current experience holding bitcoin.
A decent size cohort of bitcoiners started their hodl journey in 2017, which means they would need to hold until 2027 to have the same mental fortitude as someone from the 2012 era.
2027!?
That seems like a long time in Bitcoin Land. A lot happens in a week, let alone five years. At least we're more than halfway there.
For the Class of '21, you guys still have another 9 years to go.
Of course, you can buy or sell whenever you need. That's the point of money. Nobody can tell you what to do with your bitcoin. My point here is simply that if you want to recreate the pattern of wealth enjoyed by early buyers of bitcoin, you have to take the same path, and hold your bitcoin for ten years.
2. Everyone Tells The Same Story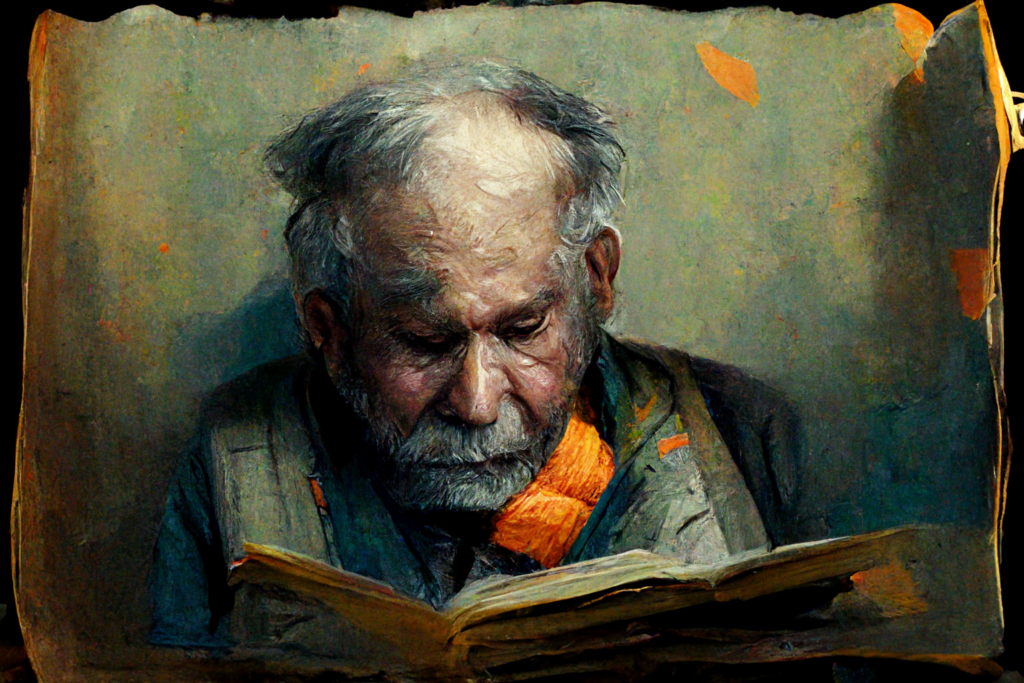 Talk to any bitcoiner who's been around for a bear market or two, and you'll hear the same story. I was euphoric during the bull run, and then got a bit sick to my stomach when I saw my wealth drop by 90%. I questioned whether this was the time that bitcoin really would die.
In 2022, we have the benefit of hindsight to see that bitcoin recovered from the 2011, 2013, and 2018 price crashes. For those who were around during those years, unless you were deeply involved in bitcoin (which was also much less common back then), and especially if it was your first bear market, it must have been tough to not sell. In fact, many people did.
If you didn't sell, you came out the other side of it much happier, and then the next bear market didn't seem so bad. The coins you scooped up through DCA so even at the bottom of the next cycle, you were still in profit, and you could comfortably hold. That's how these bull and bear cycles have played out so far.
Well, my 2017 journey was pretty similar. I got caught up in FOMO and bought the top, held through the bottom and felt a rock sitting in my stomach for about two years. Then I got educated, rode it up to the cycle top of 2021, and am now in my second bear market. It's interesting to see much of the same FUD from 2018 repeat for 2022. History doesn't repeat, but it rhymes.
My basic framework here is that if a lot of experienced people you admire and trust are telling you the same thing, then it makes sense to follow their advice.
It doesn't really matter when you get into bitcoin if you have the fortitude to sit through a couple of bear markets. Pretty soon, you'll be telling some newcoiners your favorite bear market story.
3. Where Else Would I Put My Money?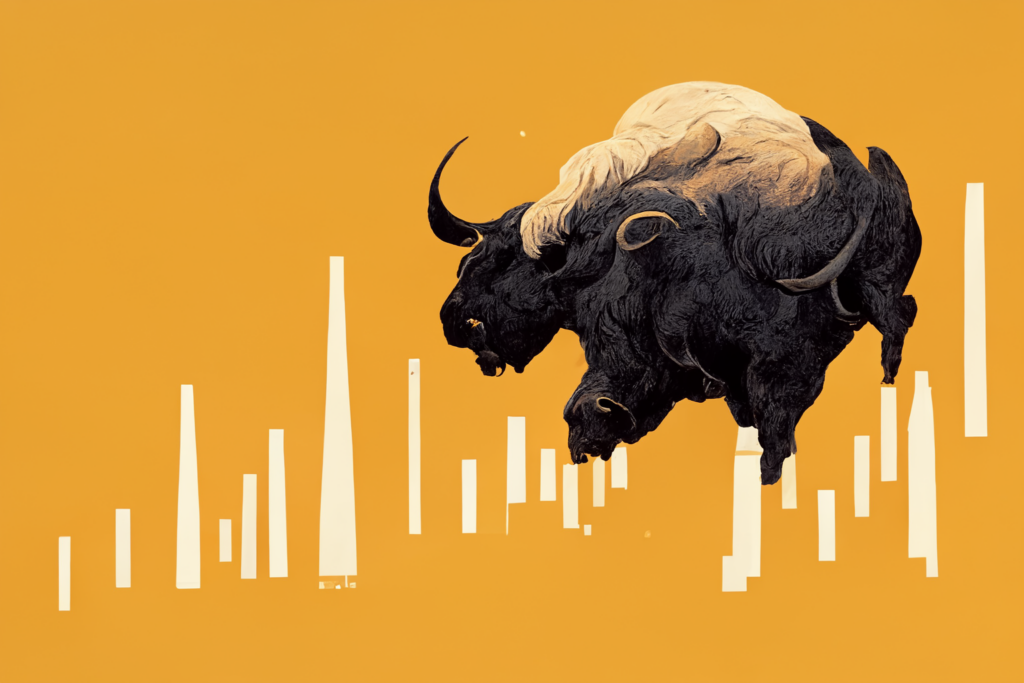 One of the reasons I got into bitcoin was simply as a diversification tool. I had some assets, heard about bitcoin, and my basic thought was, "What if…", as in, "What if it really does go through another parabolic phase? I could 1000x my money. So why not just put in 1% and see what happens."
However, as I started to learn more about what money actually is and what are the tradeoffs of bitcoin, I started to see more tradeoffs with traditional assets that I held.
Actually, I don't know anything about the stocks in my index fund, and really all it takes is a high interest rate environment or a recession to send everything tumbling down. I don't really know what to do in a bear market for stocks because there hasn't been one for over ten years now.
Actually, owning real estate is really capital intensive and comes with a lot of political risk. A new water heater wiped out half of my profits for 2021, and at any given time I'm one angry tenant away from being knocked down $0. Plus, you can't exactly dollar cost average $100/month into a real estate project. You either have tens of thousands of dollars for a down payment, or you don't.
Staying in cash means you are losing the opportunity to beat inflation, which is 8% right now. That means after just ten years of sitting in cash, you lose most of the value of your money. Even at the "target" of 2% inflation, you're still holding your life's savings in a leaky bucket, while everything keeps getting more expensive. Even if you retire with a million dollars in cash at the age of 60, in 30 years at 2% inflation, you'll be able to buy less than half as much stuff by the time you're 90.
My framework here is to ask myself, where else would I put my money that's better? Every type of asset has risks. Which risks can I accept, and how much am I willing to accept? What type of risk profile looks the most attractive for building wealth over the next ten to twenty years?
For me, the answer is bitcoin.
4. Bitcoin Is Part Of Something Bigger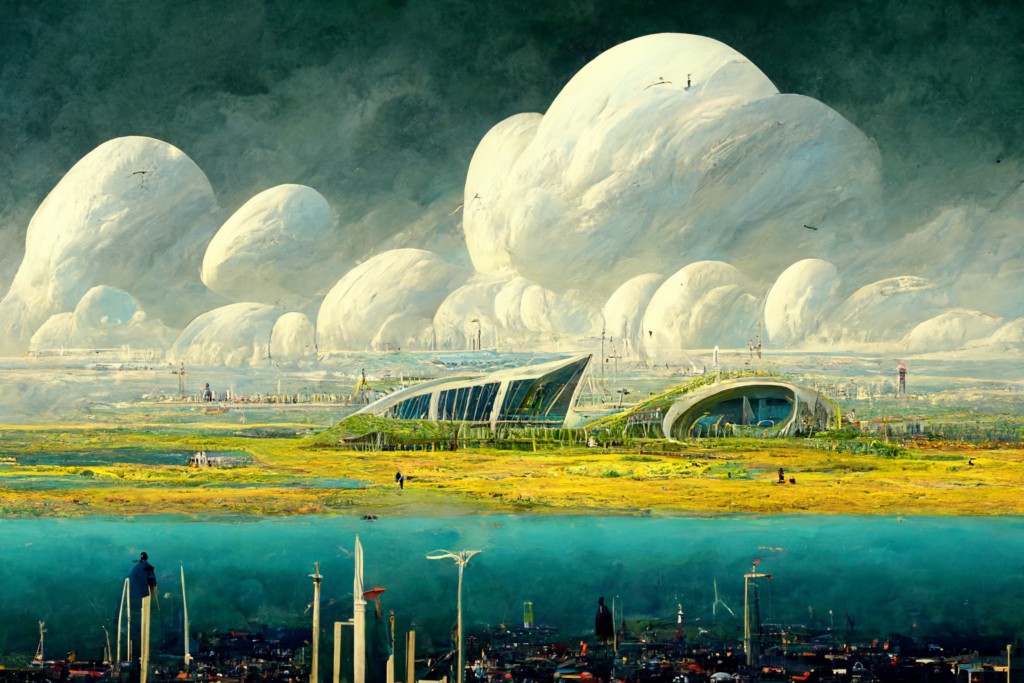 It's a unique feeling to be part of a team and working towards a goal with other people. I think there's some innately human about it. As someone who's worked various "jobs" over the years, and then working as a single-employee running my own online blogs, I've never had the experience of working on a dedicated team, but I feel like I'm able to achieve that with bitcoin.
One of the coolest analogies I heard Jack Mallers talk about is that bitcoin is like decentralized company where anyone can contribute in any capacity they want to. On the global landscape of companies, imagine if there was one company where you could just decide to work for them if you really wanted to, and there was no hiring process. You would just started working on whatever you thought was a good use of your time. It would mean that the most dedicated, most creative, and most self-driven people would be your employees, and that's exactly what we see happening in bitcoin.
Anyone building on bitcoin wants to be here. Nobody builds a bitcoin company because they have to. It's because they are inspired to do it.
It's interesting to see how every bitcoiner brings something unique to the table. For example, personally, I hate politics, but I'm glad to see there are people who understand the political machine and are working in Washington to see promote pro-bitcoin legislation. I can't code at all, but I love that there are great coders out there building wallets, apps, games, and maintaining bitcoin's code. I don't know how to lead a team and deliver services, there are people out there building bitcoin companies that make bitcoin easier to use for the masses.
There are many more examples of this, but you get the idea. Basically, bitcoin inspires people to build the world they want to see. Bitcoiners know the saying well, If not me, then who. If not now, then when. So they take action and build.
There are all types of bitcoiners out there. Vegans and carnivores. Conservatives and progressives. Extroverts and introverts. Every type of opposite and everything in the spectrum in between. The great thing is that we are all united by the mission of bitcoin – permissionless, sound, digital money. Bitcoin part of team bitcoin and seeing us winning is something I enjoy about holding bitcoin.
Lots of people point to the technical or financial reasons to hold bitcoin, but the often overlooked reason is that it feels good to know you're invested in something you believe in.
5. Bitcoin Is A Bright Future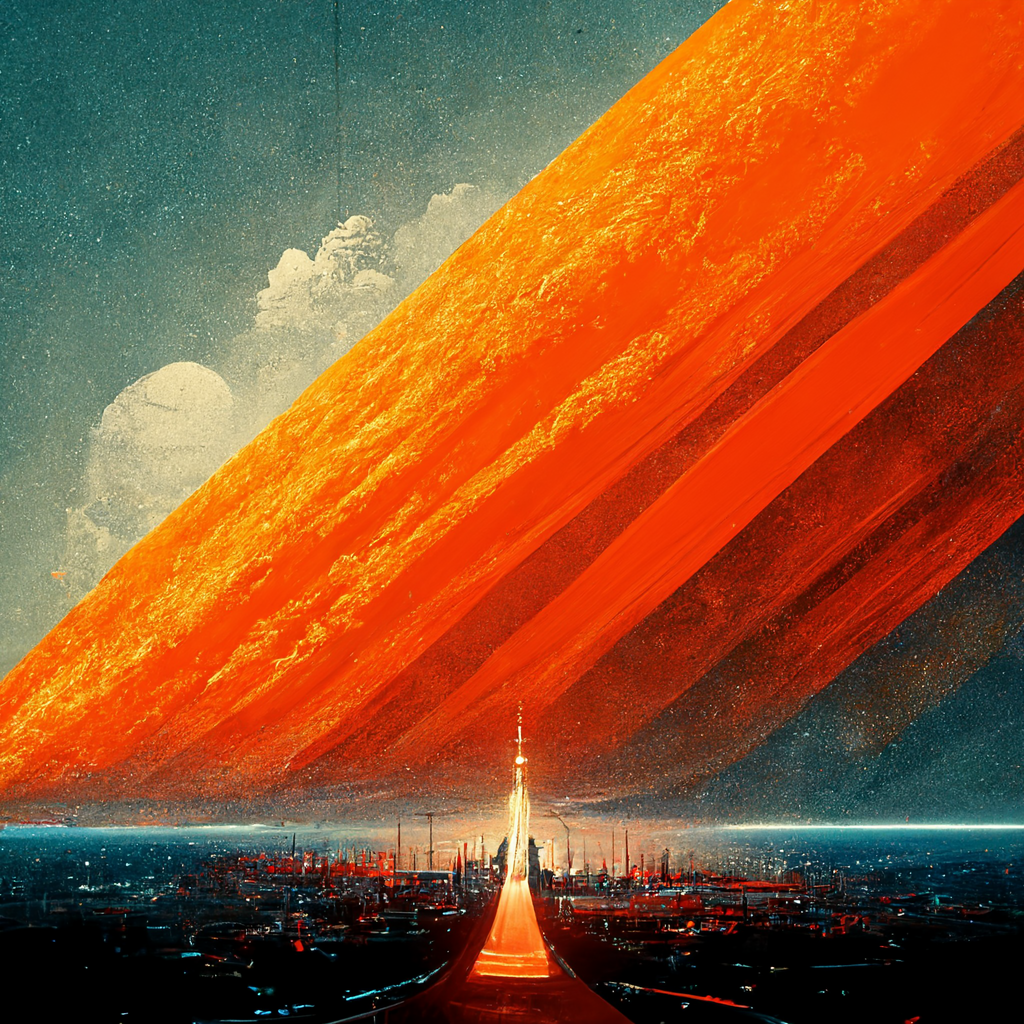 There's a lot of chaos in the world these days, and it can be a real drag to even peek into the daily social media news feed. Bad news is constantly on the horizon. I don't know if this is just the normal news cycle and we're just now hyperaware of it now because of modern technology, or if we truly are living in a uniquely shitty decade. Are we living through a fourth turning? Is this the end of the long term debt cycle?
With bitcoin, there is hope. There is hope for a return to sound money where people can save their wealth for the future without investing into the financial machine of the stock market. With bitcoin, people can prepare for hard times with money that can't be debased to fuel the political goals of the current ruling party.
With bitcoin, people understand that to gain value, I have to give value. These days I find myself asking the question, what value do I bring to society with my work? Seeing bitcoiners build the things they want to see because nobody else is going to do it for them inspires me to do the same.
Bitcoin isn't a top-down decree about the way things should be. Bitcoin is a bottom-up, grassroots revolution in the way people think about value. Bitcoin is opt-in. Bitcoin is choosing a different, but parallel system.
For me, bitcoin signals that we still do have control over our lives. We don't have to use fiat money if we don't want to. We finally have an escape valve.
It reminds me of the American settlers and early Americans who left their home countries for a better life. They weren't happy with what was going on in their home country, so they opted into a new system and moved to The New World where there was opportunity and freedom.
In my opinion, Bitcoin is The Digital New World. Bitcoiners aren't happy with what's happening with their money and they are moving it to a new system of digital freedom and opportunity.
Final Thoughts
These are just some of the thought processes I go through as I think about holding bitcoin. Every person comes to bitcoin at a different point in their lives, with different goals, and eventually looks at bitcoin through their own unique lens. Perhaps some of the ideas on this page can help you formulate your own mental models of how you want to interact with bitcoin, or maybe they'll just help you hodl through a bear market.
Let me know what you think in the comments! What does your own hodl model look like?
Hodl FAQ
Can You Hodl Crypto Tokens or NFTs?
Yes, you can hodl some (not all) crypto tokens and NFTs in hardware wallets, just like you can hodl bitcoin. However, most of these products are meant for trading, and everyone hodls anything but bitcoin ends up being a "bag holder" instead of a hodler.
Does HODL Mean "Hold On For Dear Life?
No, it does not. This is some bullshit started by the mainstream media and you can bet that if someone claims that hodl means hold on for dear life that they don't know what the fuck they are talking about.
Should I Buy The HODL Token
No. The token called "HODL" is a shitcoin and is simply taking advantage of a meme to pump and dump on traders. There are many coins based around memes such as Baby Doge, Australian Safe Shepherd (ASS), Goat Zuckerberg (it is what it sounds like), and it gets cringier from there. The vast majority of people lose money investing in this stuff.