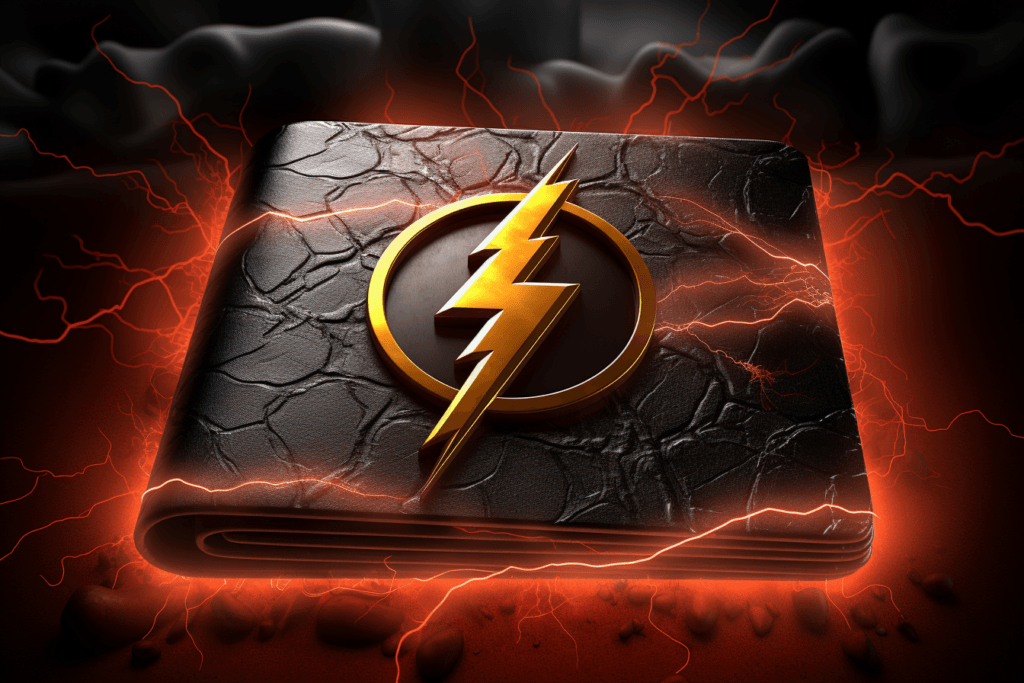 Lightning on bitcoin is cutting edge technology for bitcoin payments. It's a "layer" built on top of bitcoin that allows you to quickly and cheaply send small amounts of bitcoin directly to another person, while still allowing for permissionless, self-custody. Unfortunately, it requires some technical skills that make it difficult to onboard novice users. The best bitcoin lightning wallets will be the ones that push all that complication to the background so the user doesn't need to worry about it when making bitcoin payments.
Though lightning only launched just a few years ago, there are already a decent number of great lightning wallets that are able to achieve this goal in different ways.
Each lightning wallet listed below has considered their options, and come up with their own solutions based on the tradeoffs they prefer, and needs of their target users. There is no single best lightning wallet that everyone should use. I have my preferences, and you'll have yours.
I have to bits of important advice before you get started.
One, do not store any serious amount of funds on a custodial lightning wallet. These wallets basically hold your bitcoin for you, meaning they actually control the bitcoin in your wallet. Since you are basically borrowing their wallet to hold your bitcoin, only use these for petty cash.
Two, be sure to read any sort of recovery documentation before seriously using the wallet. Although lightning has grown insanely fast in just 5 years (beta 2018), it's still highly experimental. There is always a chance for some kind of issue pop up. Lightning is fun, but bugs do happen so you need to be prepared.
Lastly, please let me know of any wallets I missed, with details about what they offer. Happy to add them to the list!
Best Bitcoin Lightning Wallets
Easy Bitcoin Lightning Wallets
The main trouble with lightning is channel management. I tried quite a few times to run my own lightning node and failed every time. I'm just being real here. I really wanted to do it, and I couldn't figure it out, so there's not a lot of hope for "casual bitcoiners" to use lightning in a technical way.
The problem of lightning channel management is known, and there are several wallets that have developed innovated ways of dealing with this complexity to onboard non-technical bitcoiners like myself. Just keep in mind that every "easy" lightning wallet makes tradeoffs to give you that seamless user experience.
Common tradeoffs could be higher fees, lack of privacy from the wallet company, and of course loss of control over lightning peers.
Very importantly, I also want to add that the wallets below are non-custodial, meaning you have full control of your bitcoin keys. These are my favorite type of lightning wallets despite the tradeoffs because you get the best of both worlds. You get onboarded to lightning for quick and cheap payments, but still retain full control of your bitcoin keys.
Phoenix
Phoenix is my top choice for lightning wallet. It simplifies all the complexity of running your own lightning wallet, and puts it behind the scenes. No channel management necessary! You can receive on-chain as well as lightning payments, but all balances are held in lightning. If you send an on-chain payment, a new lightning channel is created for you, or it's spliced into a current channel. If you send a lightning payment that fits with your inbound liquidity profile, then it's simply added to your current lightning channel.
Everything is done in the background, but you can go investigate your channel setup and liquidity in the settings area. Android is currently using splicing so you'll just have one channel, but iOS still uses multiple channels. Phoenix and Acinq are really ahead of the pack with their lightning UX with this wallet.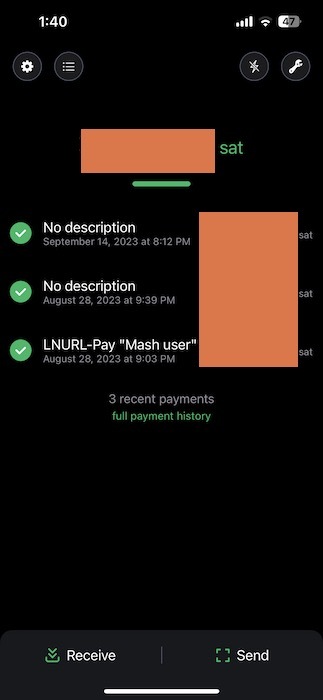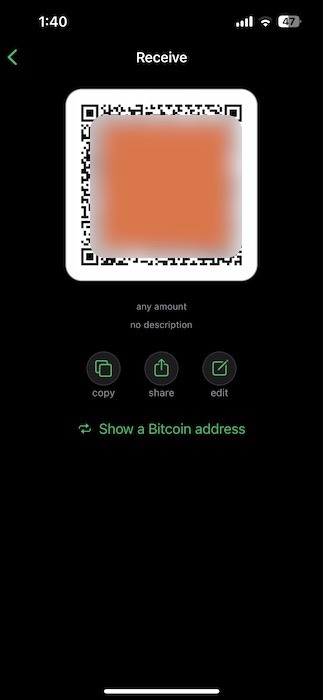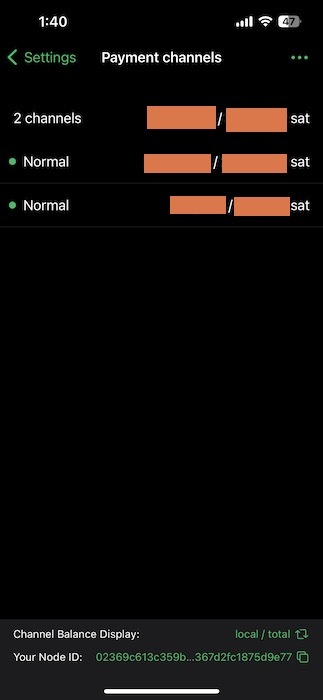 The business model of Phoenix is basically to charge some fees on top of what you'd normally pay in order to open and close lightning channels, so you will pay a bit extra in fees if you use this wallet. The good news is that they have a business model that makes the wallet sustainable and able to improve over time.
Best of all, Phoenix is non-custodial, meaning you control the keys to your bitcoin. That means you'll need to secure your 12-word seed phrase like any on-chain bitcoin wallet, but it's nice to know that Phoenix can't rug you like custodial wallets can.
I'll also add that I have fewer failed payments with Phoenix than any other lightning wallet I've tried.
Blixt
Blixt is another self-custody lightning wallet worth trying. I can't say that it's as easy as Phoenix, but it is more customizable, making it a possible better option for more technical users or people willing to experiment with channel opening.
The main difference between Phoenix and Blixt is that you still have to manually open channels, versus Phoenix, which does it all for you in the background. A first channel will be opened for you automatically when you send it on-chain bitcoin, but after that you need to look into finding new channel partners and sources of liquidity.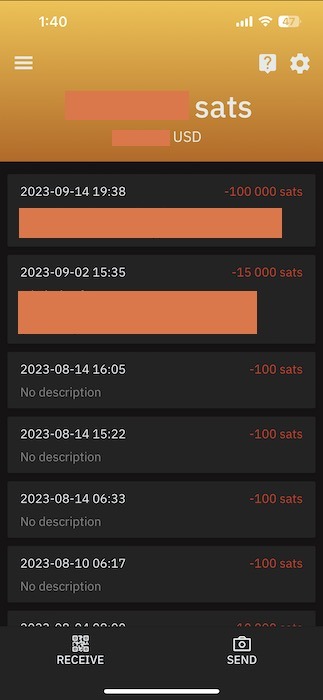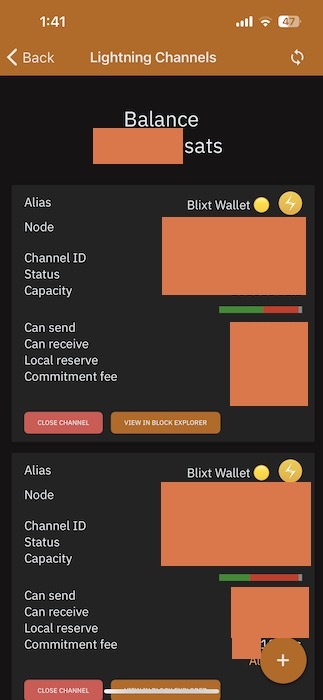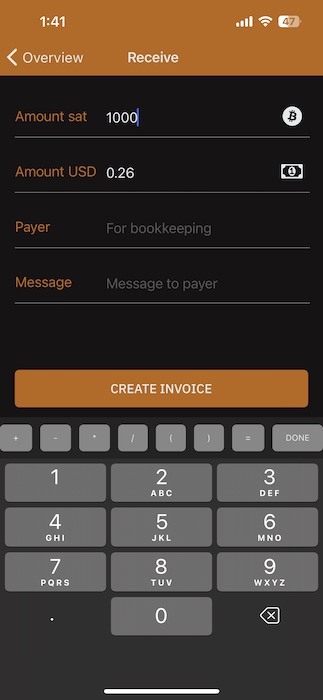 As you'd expect, a customizable lightning wallet requires a bit of patience to find channel partners and maintain those channels, but it also means you get greater control over your lightning experience. That means cheaper fees, fewer failed payments, and more privacy. Plus, it's still much easier than doing everything from scratch.
I also like that they offer "dunder channels", which means I can simply send on-chain bitcoin to a wallet address and it automatically opens a balanced channel with the dunder node. Freakin' easy to do. Though I couldn't figure out how to get inbound liquidity on manual channel opens, I was able to open a couple of Dunder channels quite easily.
I experimented quite a bit with Blixt, and their support channel on Telegram is helpful, but I still get more failed payments than I'd like. This is probably because I don't have enough channels open with large partners.
Blixt really makes channel management easy though. You can see who your channels partners are and what your liquidity situation is right in the "Lightning Channels" section.
Green
Green Wallet hasn't officially launched their lightning feature yet, so I'm not clear of the details of how it works, but it's on the way. Update: Should be here by the end of September.
Breez
Breez is a bit confusing to me because all at once it's trying to be a bitcoin wallet, a Point-of-Sale software, AND a podcasting app? It's a bit weird, the podcasting thing.
Plus, honestly, my experience with Breeze wasn't that great. People went on and on about how they love the wallet, so I tried it out around 2020/2021 sometime around that era. The app took forever to load, and it would crash constantly while listening to podcasts. Eventually, after reinstalling it a few times, my channels were closed and I lost a few thousand sats.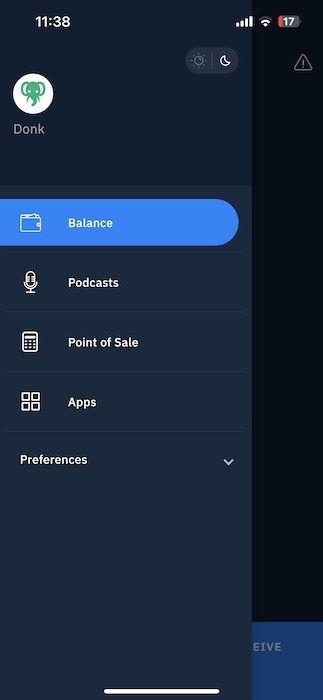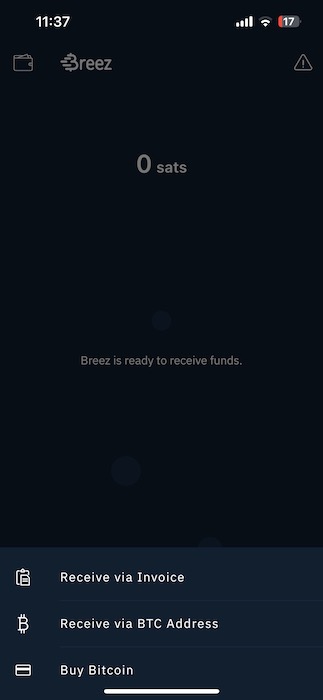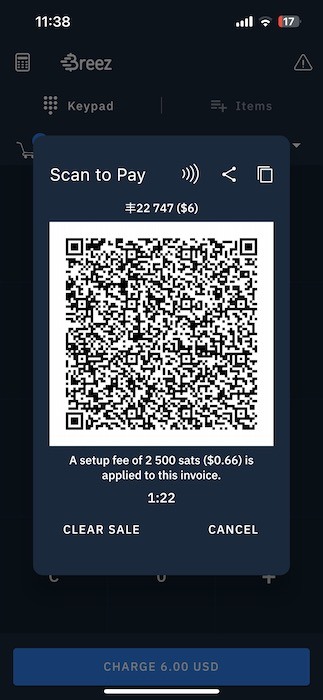 Then, there was some confusion about the node setup, which I can't really remember right now.
Anyway, this was just my personal experience. Lots of people still love the wallet, so I'll include it here.
I have never used the point-of-sale feature, but it looks quite cool. Maybe it works better if you just want to use it as an easy bitcoin PoS onboarding for your business. You can look up items by SKU, create an invoice using the keypad in fiat currency values to be paid over lightning
Mutiny
Mutiny is my absolutely favorite innovation of 2023. Mutiny is a browser-based, non-custodial lightning wallet. That sounds like a a lot of technical jargon if you aren't super familiar with bitcoin, but let's break it down.
Browser-based means that you can open the wallet in your browser instead of needing hardware wallet or an app installed on your phone/desktop.
It's great because the wallet is accessible on your phone, but you don't need to rely on the app store
It's a "progress web app" (PWA), meaning you'll get an app-like experience
Just go to the Mutiny website wallet link, and it'll load up your wallet based on your browser cookies. It works on desktop and mobile. Desktop and mobile are currently separate wallets, but they are working on making it so you can load the same wallet in different browsers which would obviously be idea.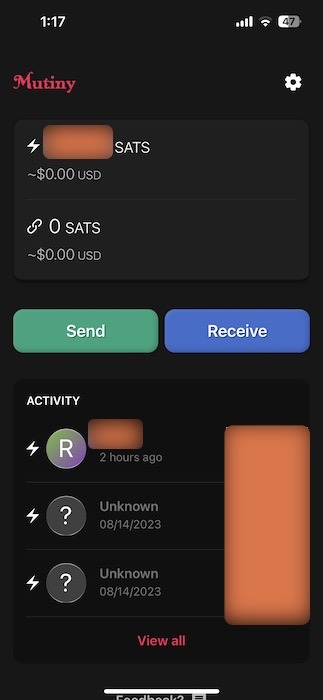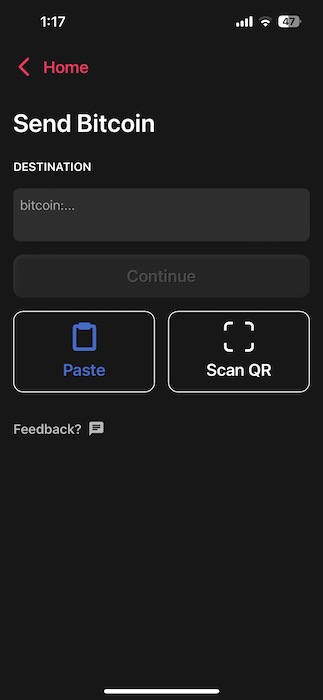 Not having an app installed on your phone gives you several advantages
You aren't dependent on the app store to carry and support this app
Nobody knows you have bitcoin on your phone it because won't have the app installed
Access your wallet anywhere even if the app store is blocked or censored by local internet
Best of all, it's non-custodial, meaning you control your keys and they can't rug you, and there's no channel management required.
The main downside is that it's still quite experimental. Chances of issues popping up, especially in the department of failed payments is very high. This is not a mainstream product yet.
Additionally, simply being a browser wallet might be an issue. There have been many failed attempts at creating secure browser-based wallets for various cryptocurrencies and it's always a shit show. Browsers are huge attack surfaces and most people don't pay attention to details, so if you aren't careful it's possible your seed could be compromised by malware.
Basically, don't store a done of funds on here just yet, but definitely bookmark it.
Custodial Bitcoin Lightning Wallets
Custodial bitcoin wallets are actually much easier to understand and use than any of the previous wallets I mentioned above, but they come with one massive tradeoff: they have the keys to your bitcoin. This exposes you to massive amount of risk in four ways.
One, they can rug you. They can just close up shop one day and take your bitcoin, and there's not much you can do about it. If they're operating in a way where the owners of the company are known and living in a jurisdiction where there's rule of law (like the USA), then you'll have legal recourse, but realistically nobody is going to court over $10 or even $1,000 you might have in a wallet.
Two, if they get hacked, your bitcoin is gone. Since they own the keys, you're relying on their cybersecurity to protect your bitcoin.
Three, since they have the keys to your bitcoin you actually don't know what they're doing with the bitcoin. They may be running a fractional reserve, releasing some bitcoin to users who want to pay for things, and using the rest of the money to trade shitcoins or do other investments to earn a profit.
Four, they know everything you do with your funds. Again, they have control of your bitcoin, so when you request to send money to someone or they send money to you, they can see all the data on their side.
Even so, custodial lightning wallets are extremely popular because they are simple and fast. I don't really understand the point, considering someone else is holding your funds, but whatever. People use them.
I think it's reasonable to have some amount of bitcoin on a custodial lightning wallet with a purpose, for something like podcasting 2.0, where I keep a few thousand sats on the app to pay for content. Maybe you can think of a reason why custodial lightning makes sense to you, but I don't recommend it as a daily driver wallet for any amount of funds you care about.
Wallet of Satoshi
Wallet of Satoshi is a great little wallet for novice bitcoiners to get their first bitcoin and connect to the broader bitcoin and lightning network. Without submitting any kind of personal information, you can be the proud owner of a lightning wallet that is extremely intuitive and easy to use.
With WoS (as it's often shortened to), you can send it on-chain or lightning bitcoin, though there is a 0.5% fee to cover the cost of on-chain network fees. Because it's custodial, your balance is held as one unit, then it doesn't matter whether you pay on chain or lightning. You can even buy and sell bitcoin within the app via MoonPay.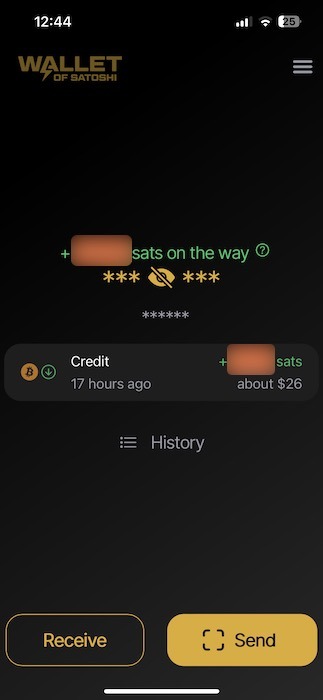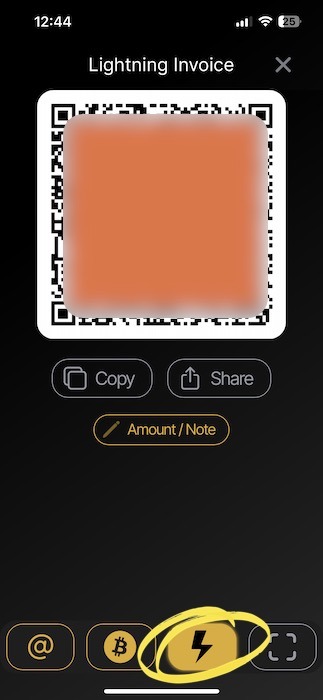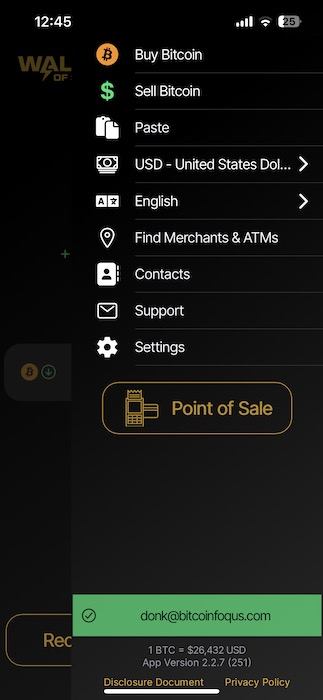 It's is a bitcoiner-favorite wallet for onboarding new bitcoiners, but honestly I feel conflicted when they do. Though it's a great wallet and super intuitive, the damn thing is custodial. It kind of defeats the purpose of bitcoin. You're using bitcoin, but you don't really own it because you don't hold the keys.
I guess the main purpose is to allow novice users to interact with expert users, and it provides a stepping stone to more advanced wallets that allow for self custody.
After all, it is bitcoin, so every lightning wallet is able to interact with every other lightning wallet, regardless of who built the wallet. Bitcoin (and lightning) is permissionless!
Strike
Strike has on chain bitcoin, lightning bitcoin, and USD balances seamlessly integrated into a single wallet. The focus on Strike is to allow users to send and receive in their choice of money. So I can send dollars while you receive bitcoin, or I can send bitcoin and you receive dollars.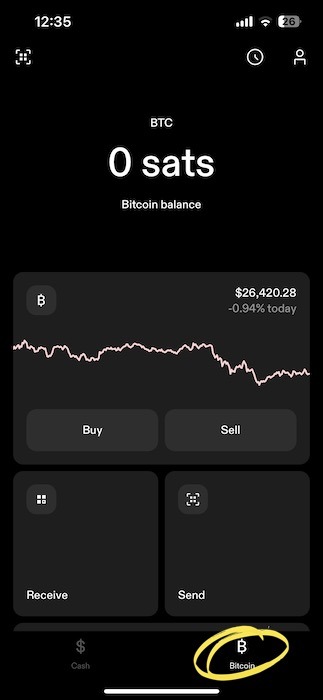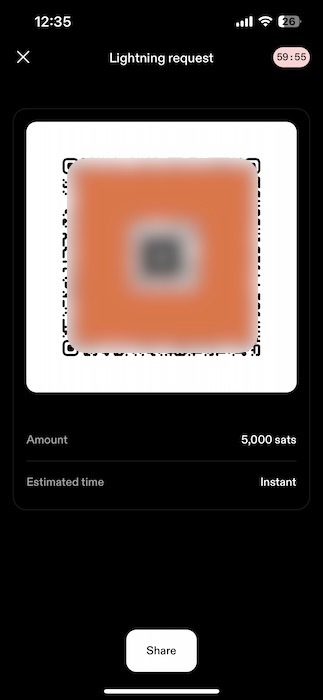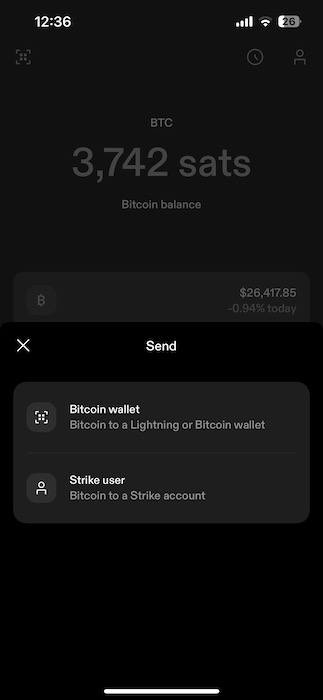 This is incredible because it means I can spend from a USD balance tax free, but still be able to pay lightning invoices. Alternatively, if merchants choose to only accept dollars though Strike, I can still buy their stuff while only holding a bitcoin balance. Everyone wins.
Strike is a great way to integrate bitcoin into your daily life because they allow you to get "paid in bitcoin" by automatically converting a portion of your paychecks into bitcoin. There are no fees for all bitcoin purchases, so your dollars will buy you more bitcoin on Strike than with any other exchange or wallet I've tested.
Cash App
Cash App is the most popular mobile banking app in the United States (though not a bank!). The ability to buy, sell, send, and receive bitcoin is directly integrated into their app. You do have to pass some verification requirements to be able to access all the bitcoin features of the app, but once completed, you'll be able to send and receive over lightning.
Their integrated QR code allows you to receive bitcoin via on chain, lightning, or simply by "Cash Tag". You can also create lightning invoices via the "add amount", and denominate in sats or USD.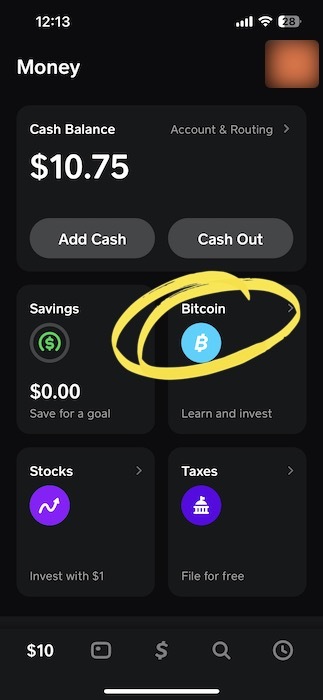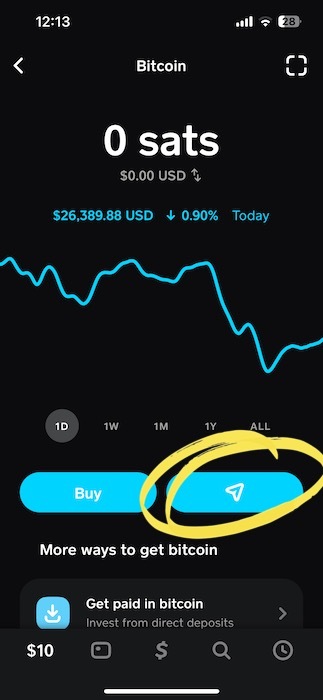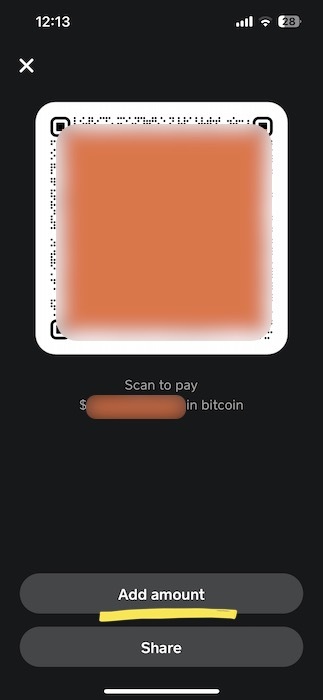 Using bitcoin on Cash App is very cheap because there's always an option to send for free. For example, if you are willing to wait 12-24 hours for a payment to clear, they front the on-chain fees for you. If you set up a recurring bitcoin purchase, they waive the purchase fee. Lightning is cheap by default, so you could be buying, selling, sending, and receiving bitcoin with no fees by using Cash App.
Cash App also has the benefit of having an incredible amount of talent and money behind the app. You can expect that things will "just work" out of the box, and they even have a real support team instead of just a telegram group. Plus, with Cash App, you get the added benefit of all their other financial services like a checking account number, early paydays, a cash back debit card, and stock investing.
Mash
Mash is a very new lightning wallet, as they just released their public beta wallet on Aug 1, 2023. Mash is a "Progressive Web App" (PWA), meaning that you simply go the wallet URL, save it on your mobile phone home screen, and then the wallet app loads from your web browser rather than having to download an actual app from the app store.
Once logged in, sending and receiving lightning is quite easy. Because Mash is custodial, there's really not much else to think about other than who you want to send sats to, and where you want to get sats from. You also get a customizable lightning address without jumping through hoops like with Wallet of Satoshi. If you don't have any sats or anyone to send you sats, you can buy them through Mash as well.
This lightning wallet is still quite new, but it looks promising, and it's easy to start sending and receiving sats over lightning!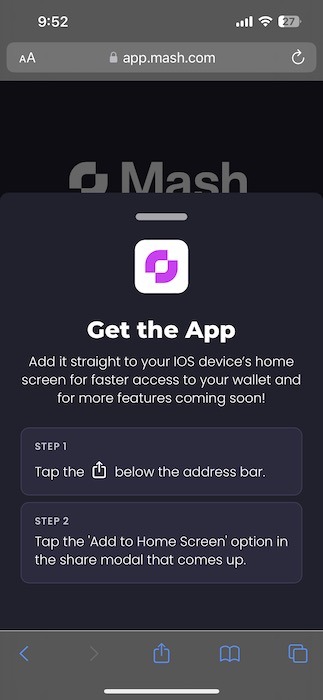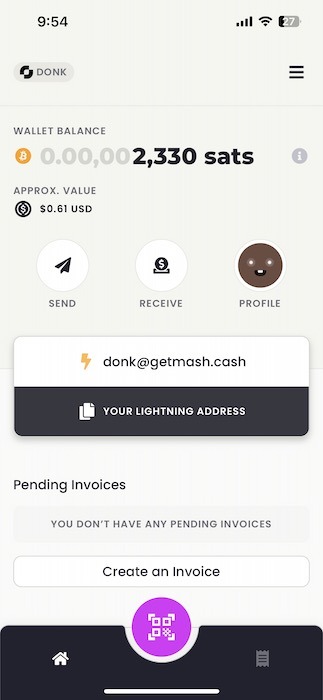 The team at Mash also runs a separate product allowing content creators to monetize their content using lightning paywalls and easily integrate a donation button into their website. I have this plugin integrated into my own website here at BitcoinFoqus.com.
The interface looks the same, and the features are similar, but it's a completely different login, and a completely different wallet. I was confused for half a day for why my login wasn't working, so don't make my same mistake and confuse the two. Unless you're a content creator who wants to monetize your website with lightning payments, just focus on getting the wallet on your phone from the link I provided above.
River
River (affiliate) has got quite a unique situation going on in that they are a bitcoin exchange that also offers lightning withdrawals, so your River exchange account is functionally a lightning wallet. Not only that, the user experience for sending lightning payments from River is very smooth. It works like a real wallet, not a complicated/buried option to "withdraw" funds like you see with other exchanges that have integrated lightning.
Sending and receiving bitcoin over lightning can be done directly from River's home screen on their mobile phone app. Unfortunately, they are currently iOS only, with no timeline for Android, though you can use these same features from the web interface on desktop or mobile browsers.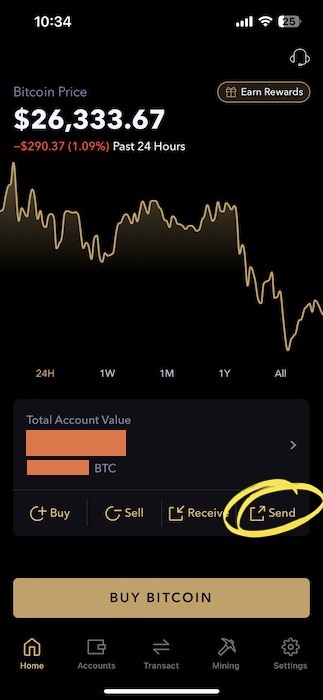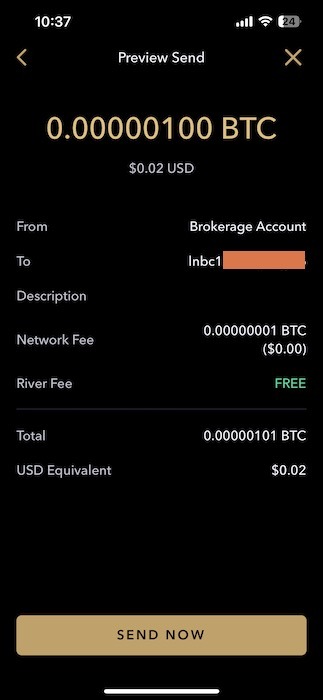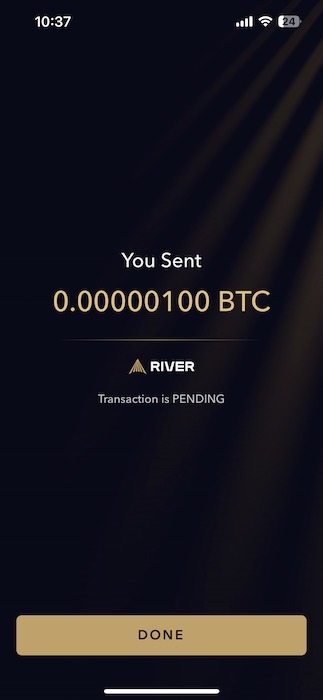 One potential upside to using River is that if you are using them for your bitcoin buys and sells, you'll also have your "sends" logged in the same location, making it easy to track how much bitcoin you sent out to other wallets, and it could potentially be easier to pay your taxes tracking your lightning spends this way.
Blink
Blink wallet is a popular bitcoin and lightning wallet, but I tried to download it and was notified that it was not available in the USA. It could be because they offer "synthetic USD", which allows users to hold a dollar-like instrument built on top of bitcoin by using smart contracts. Could be that. Just guessing. Anyway, worth mentioning here but I haven't tried it and you might not be able to download it if you're in the US.
They have quite a unique set of features, as their target audience is something like international communities operating on a bitcoin standard, so the users in mind are non-US persons who want to save in bitcoin and dollars. They've got some kind of setup where trusted community members hold the keys to to the funds and then the rest of users are onboarded onto lightning, but I couldn't find the information about that on their site, and am still asking about the details of how that works via email (will update soon).
DIY Bitcoin Lightning Wallets
Running your own lightning node and managing your own lightning channels offer you much more customizability, but also more responsibility. Realistically, it's out of reach for most basic bitcoin users because it requires that you run a node, actively seek out peers, manage liquidity, and troubleshoot when problems arise.
I've used the wallets below in some way or another over the years, but I have never really set up a working lightning node, so I can't give you a proper comparison of these lightning wallets. Let this list serve as a jumping off point and you see what works for you. If you have any suggestions of wallets to add here let me know in the comments.
Zeus
Zeus is probably the most popular non-custodial lightning wallet for users running their own nodes, and there's plenty of documentation out there on how to connect Zeus to popular node software like myNode and Umbrel.
Blue
Blue Wallet is an extremely popular wallet for both on chain and lightning. It's easy to create multiple wallets within the app, and connecting to your own node is quite straightforward.
Electrum
Electrum is a a software wallet that allows users to store, send, and receive on chain bitcoin, and as of 2020, lightning bitcoin. The Electrum design is interesting because Electrum doesn't connect directly to Bitcoin nodes but instead connects to Electrum servers, and allows users access their Bitcoin balances and transactions without needing to download and sync the entire blockchain.
Zap
Though I have many failed attempts at running my own lightning node, I actually did use Zap a few years back for my first few attempts. I didn't get very far, but hey, I tried. So I fired it up again to write these wallet reviews, and ran into a bunch of issues like bad data about transaction fees, and some stuff wasn't syncing properly
Someone in a telegram told me that the wallet is no longer maintained, but I see in their Github that the latest release was in April 2023. I think maybe Strike is now using Zap, but then the ex-lead maintainer of Zap I think started a new wallet called BitBanana that seems to have taken over the role that Zap previously played.
Anyway, not sure what's going on with the wallet right now but maybe worth trying out, as I liked it when I tried it in 2019. Just do your homework.
Notice: Stop Using Eclair Wallet!
Something I noticed about a lot of "best lightning wallet" posts I found while doing research for this article is that Eclair Wallet is mentioned a lot. They were popular at one time, but according to their Github, the wallet is no longer in operation. Don't use Eclair wallet for lightning! Just goes to show you how outdated some of the search results for lightning are.
Eclair Mobile is now in End-Of-Life mode. Do not use it for new wallets
Lightning-Enabled Wallets
For this last category, I'll just call it lightning-enabled wallets, because these wallets may have lightning features, but are not strictly lightning wallets. So far, there's really only one to mention, but it's worth saying something because it's an extremely popular wallet due to it being self-custody and lightning-enabled.
Muun
Muun is mobile bitcoin wallet that allows for sending lightning payments, but it's not a lightning wallet. It's an on-chain wallet. What that means is when you send bitcoin to Muun, it's held at an on-chain address, and you hold the keys. However, you can also send lightning to the wallet, or spend lightning from the wallet.
What Muun does is an on-the-fly swap to lightning in order to pay the lightning invoice.
While this is very convenient, it's also very expensive. Lightning is often used for small transactions, like a few dollars or even less. So when you send $1 worth of bitcoin over lightning to someone using Muun, you'll have to pay the fees to swap out from your on-chain bitcoin to lightning bitcoin.
It all happens in the background, so it's super convenient, but in a fee environment, you'll be paying a lot of sats for every one of those swaps from the bitcoin main chain to lightning. Your $5 coffee paid in lightning is no longer just $5.01 using lightning, it could be $5.40 or $6.00. Nominally, it's whatever. A dollar is nothing. But as a percentage of spending, it's quite the fee to pay!
Though it's easy to use and quite popular, I don't recommend Muun as a lightning wallet at this time. As far as I understand they are aware of the long-term issues of fees with lightning swaps, and are figuring out how to deal with this, so you may see some changes from Muun in the future.
More Lightning Wallets
This space is changing rapidly, and while I do want to test out every lightning wallet so I can present to you the best of the best, I also have other things going on like writing new content and testing out other things to do with bitcoin. I'll just keep a running list of new and interesting lightning wallets I read about. You can sort through these as you want, and I'll update the things on this page as I get time to test everything out.