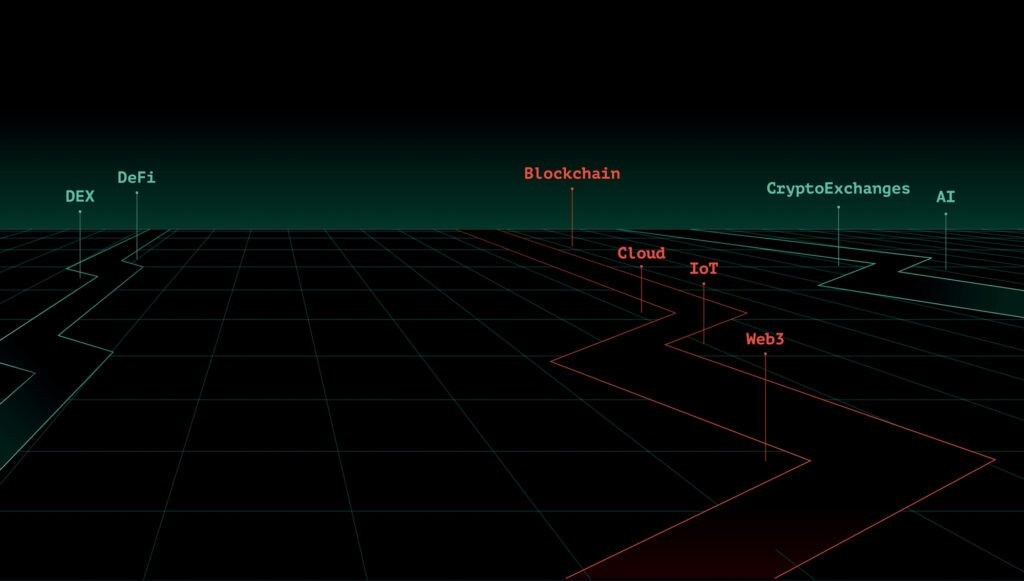 Web3 seemed to emerge out of nowhere to the forefront of the news cycle in a single day, so as I write this, it's unclear if Web3 will actually still be a thing next week. In this article, I'm going to give you a brief overview of what Web3 is, what it has to do with Bitcoin, and why it's clearly not Bitcoin. In fact, I think if you just forget you ever heard of Web3 and come back to Twitter in two years, nobody will be talking about it.
Bitcoin VS Web3
What Is Web3?
The term Web3 has been around for a year or more, but it really became a matter of discussion in just the past few weeks. In the past, it seems to have referred to modern tech companies – the next generation after Web2 companies like Uber, Facebook, and Google (Web1 would be things like AOL, Netscape).
More recently, Web3 began to refer to the "decentralized web", or applications that are not reliant on centralized companies, and are therefore resistant to being shut down or censored by the government. These applications would be built using open, transparent systems, accessible to all. Web3 would be a tool for freedom.
Web3 is being built on bitcoin.
Somewhere along the way, Web3 began to get co-opted by centralized, cryptocurrency-related tech corporations, and has solidified around the idea of crypto companies building out new generation "infrastructure" on blockchain technology.
Examples could be blockchains like Solana or Cardano, which are known as L1s (layer 1). These would serve as the foundation on top of which individuals could build apps. Examples of applications could be things like the ability to mint NFTs, or create, exchange, and stake tokens.
What Is Web3 Trying To Be?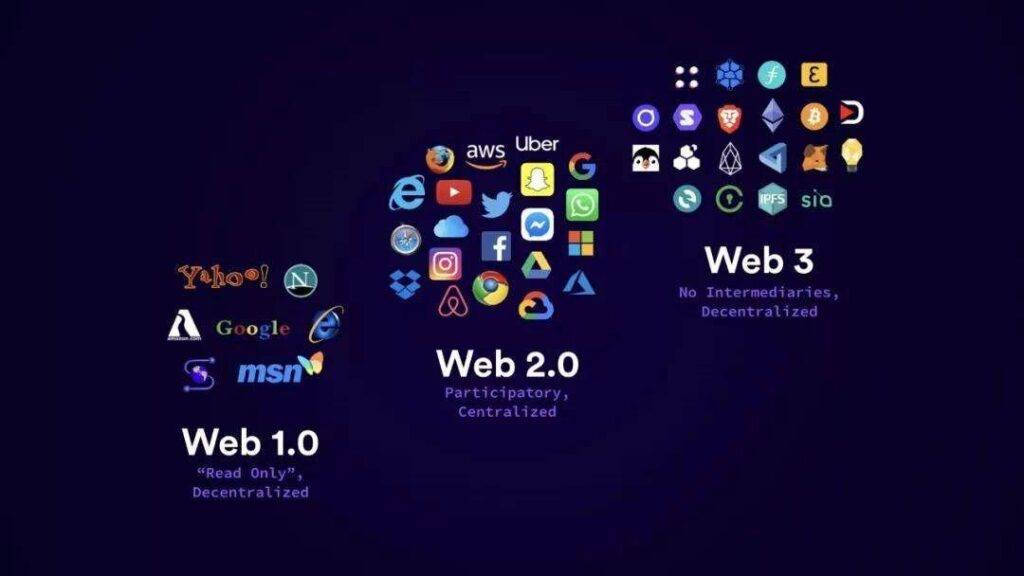 Web3 is supposed to be the decentralized internet. It is supposed to be next-generation apps that allow people to connect online, and exchange goods and services without fear of censorship or surveillance. An example of Web2 would be Uber, where you rely on the Uber company to hire, manage, and pay drivers, as well as maintain the integrity of the rating system for both drivers and riders. The Web3 version of this would be all the same features, but not through a centralized company.
Because these companies will be run on a blockchain, blocks need to be mined, and miners need to be incentivized with tokens. Those tokens then need to be desired by the public so that they have value, so a token economy has grown out of Web3 companies.
These days, if there's a token launch involved, everyone wants a piece of the action, so it's no wonder that hype around buying Web3 tokens grew exponentially in a short period of time. I thought we left this behind us with the whole ICO boom and bust in 2017, but I guess not.
Profit Potential in Web3
Since each blockchain has a token associated with it, there's the impression that if the blockchain is successful, the token will gain purchasing power. There is a massive amount of speculation on which projects will become successful, and how much their token price will rise. Some people who own these tokens became wealthy, and so the narrative around Web3 being a way for your average internet user to earn money using the services they already engage with took off.
You get to own a part of the internet companies you use.
In my opinion, compounded by the fact that these tokens are issued and controlled by a centralized entity, this essentially means that buying these utility tokens is like investing in shares of a company. Isn't that what's happening? A person or group of people has a product or service in mind. They issue tokens on the market, which users purchase, expecting that the value of tokens will rise in price as the product or service reaches more people and gains more utility. Sounds like a traditional equity relationship to me!
Personally, this doesn't bother me. I think companies should be able to issue equity without permission from a government agency, and buyers should do their due diligence. However, these tokens are being marketed as bitcoin-like cryptocurrencies, which is not what they are. They are not decentralized. They are not money. In fact, they are not even equity in the company because they do not denote "ownership" of any kind, let alone voting rights.
There are many in the crypto space who don't think too deeply about the relationship between token holders and token issuers, and simply see this as a money-making opportunity. People are making money, so there's nothing wrong. Just buy a successful token and sell it at a profit! Easy right?
What they fail to question is where the value of these tokens is derived from, and where it's heading. What is the value of a decentralized protocol when the founders have an office in Austin or New York? How can someone have confidence in the future value of their asset when a group of VCs controlling 50% of the supply can influence protocol changes based on pressure from governmental organizations? It just doesn't play out in my mind.
Sure, some people are making money, but making money doesn't mean the thing you're buying and selling actually has value. Only time will tell, but I think if you ask most of the people involved in Web3 which digital asset they'd choose to hold for 50 years, the vast majority would say Bitcoin. Everything else is a short term gamble.
In the Short-Run, the Market Is a Voting Machine, But in the Long-Run, the Market Is a Weighing Machine

Warren Buffet
What Is Web3 In Reality?
In reality, this is just a new name for a lot of the same old shit. You don't own anything in Web3. The narrative of Web3 falls apart pretty quickly when you look under the hood, and it fails to do anything it purports to do.
Jack is Right. You Don't Own Web3
The truth is, Web3 is basically founders building companies and issuing stock to retail investors to fund their projects. VCs have jumped into the mix since they have cash to invest and are hoping to have a nice exit in a few years.
If you buy one of these Web3 tokens, are you like a mini-VC? Do you have a vote in the system, or do you have ownership of the protocol?
To be a node validator with Ethereum and actually validate transactions, you need at least 32 Eth. That's over $200,000 worth of Eth required to have a voice in Ethereum. It requires thousands of dollars per month to mine be a Solana validator. When a DAO was formed to purchase a privately held copy of the US constitution, it said explicitly in the purchasing agreement that you didn't actually own a fraction of the item.
When you purchase an NFT, you are not actually buying the piece of art, nor do you own the copyright to it – you are purchasing a hash on a blockchain, with an image hosted on a centralized web server.
You don't own shit in Web3.
In my opinion, Web3 tokens are useless and worthless because Web3 is not decentralized. Sure, the tokens have a price, but that price will eventually trend to zero as people figure out that there's no underlying value. Bitcoin's value is derived from the fact that it's censorship resistant and it would be impossible to change the token issuance without the vast majority of users agreeing to devalue their own holdings. The same can't be said for any Web3 token, L1 or otherwise.
When a small group of insiders can change the consensus mechanism or issuance schedule according to their own desires, and against the will of the users, then you no longer have a decentralized digital money.
Most of these projects still need strong coordination and management unless you're really lucky, which happens with some meme tokens.

@megaron17 on Twitter
Not Blockchain. Not Crypto. Not Web3
Web3 is just the latest iteration of private corporations and individuals trying to co-opt bitcoin into something that they can own and profit from, without actually contributing value.
In 2016 the same thing was attempted with blockchain technology. Then In 2017 it was crypto and the ICO. In 2020 it was DeFi. In 2021 it's Web3. I want to briefly talk about why these things don't make sense, and why bitcoin is the thing you're looking for.
The point of "blockchain" (originally called time chain) is to create an irreversible ledger of events in a specific order. The reason blockchain is useful is that it doesn't need human intervention to record events and lock them as "true". This is explained in detail in Bitcoin is Time. Blockchain is not useful for tracking real-world things because the map is not the territory.
You can't put avocados on the blockchain, because the blockchain might say an avocado is good, when in reality, it's gone bad. Blockchain is only useful for purely digital items.
During the crypto years of 2016-2018, there was a lot of talk of a multi-coin world, where there would be thousands of different cryptocurrencies, and they would all be competing for market share. I bought into this narrative, until I started playing things out in my mind. What did my portfolio look like, and what was I planning to do? Like most people, my core holdings were in bitcoin, and I had a few outside bets, which I planned to sell for a profit and roll into bitcoin if they outperformed bitcoin's price gains. As it turns out, everyone else had the same plan, and the vast majority, if not all altcoin prices have never recovered to their all-time highs when measured against bitcoin.
The truth is, nobody really believes in altcoins, and even if they did, altcoins simply don't have the infrastructure to compete with bitcoin.
The rise of DeFi in 2020 was basically altcoins under a different name, but this time you could use them for something, namely trading other altcoins, or locking them up to get paid in altcoins.
A speculation-based banking system, on the other hand, would consist of a bunch of banks taking deposit money, and then lending to speculators in the nearby stock market, along with technology providers that make this easier, and then what those speculators are trading mostly consists of shares of those banks, shares of those tech companies, and shares of the stock exchange, resulting in a big circular speculative party. The biggest use case so far for Ethereum is a decentralized version of that circular speculation-based system.

Lyn Alden, Ethereum Analysis
With DeFi, you could buy an altcoin, lock it in a network to earn altcoin payments, use those altcoins to trade for other altcoins, and ultimately settle in bitcoin because nobody really wants to hold pancakes and sushi tokens for 10 years. People want bitcoin.
Now we're on to Web3. Again, we have an emerging token economy based on products and services, and the argument that Web3 is the evolution of the internet that allows people to get a piece of the action simply doesn't hold water. If I want to buy Uber stock and benefit from their growth, I'll do that. I don't need to own 4,000 Web3 Uber tokens to speculate that people will be riding in blockchain-based self-driving cars in 20 years.
Blockchain doesn't make sense. Crypto doesn't make sense. Web3 doesn't make sense.
The Reality of Web3 Profit Potential
The reality of Web3 is each time you buy a token, there's another person at the end of the trade. Most likely, when you buy a Web3 token, you are funding the exit liquidity of the founder. They'll probably buy bitcoin with their profits, while you end up at the tail end of the pump-n-dump. Much like the ICO craze in 2017, the crash is coming.
There are plenty of people who will make money in the middle stages. Traders may catch a few waves along the way, but what's going on behind the scenes is that founders were able to access tokens during the premine stage at costs unavailable to retail, and they'll dump their bags at the peak. If you buy at the peak, a failed project is a failed project, and you knew what you were getting into…right?
Web3 is a VC-funded marketing angle for shitcoins. VCs are interested in making money, not protecting civil liberties

@ran_the_numbers on Twitter
Why Bitcoin Is The Web3 You Were Looking For
The reality is that Bitcoin already is what Web3 is trying to be. Bitcoin is the foundation for the decentralized internet. Bitcoin gives everyone equal access to incorruptible money that allows you to trade with anyone else in the world. You can build social media on Bitcoin. You can build censorship resistant communication networks on bitcoin. You can build payment systems and tokens on bitcoin. You can build DeFi on Bitcoin.
It's all possible on bitcoin, but it takes time to do it right.
Some people say that bitcoin is dead because it's not innovating like other blockchain projects out there, but what they fail to realize is that they are putting the cart before the horse. You must start with value, then build on top of it. The application layer built on top of Bitcoin is able to hold, transfer, and trade value because the underlying asset has value.
What Web3 is trying to do is create an app first, then assume that a token attached to it has value by association.
Why would a so-called Layer-1 blockchain like Ethereum, or Cardano, or Solana have a token in the first place? From their point of view, they would say that these L1's perform a function, and if you want to execute these functions in the future, then you'll need a stash of tokens to run the machine.
But then why would it get more expensive to run the machine over time (token going up in value), as technology gets more efficient? Shouldn't token prices fall as they become more widely available and more accessible?
And why would I choose something more decentralized, which will be slower and less efficient (by design), when I could choose more and more centralized solutions which run faster and more efficiently? Following a path to more and more centralization in search of cheap and efficient blockchains, ultimately, I end up on a centralized web server, and we are back at Web2.
These are the questions I asked myself, and why I ultimately think Web3 is just the next iteration of the shitcoin casino, and we can expect a new name, with a new round of coins in a year or two.
Updates & Footnotes
1) John Carvalho is the CEO and main developer at Synonym, and company which is setting out to accomplish on Bitcoin in a permanent way, what Web3 is trying to accomplish temporarily, on centralized L1 chains like Ethereum and Solana. He's a very clear and no-bullshit voice in the bitcoin space, so this is a podcast worth listening to if you want to see what the future of Web3 on Bitcoin actually looks like.
2) Moxie Marlinspike is known for his role in creating the Signal encrypted messaging app, and thus the encryption used by WhatsApp and Skype. Though many people are unhappy about him releasing a "crypto coin" for signal instead of just using actual money, like bitcoin, he has a pretty scathing review of so-called Web3 and NFTs. In short, he created some NFTs (some very cool ideas like fractionalized NFTs or NFTs that change based on how looks at them), but discovered that the whole system is basically centralized and dependent on a few companies – pretty much exactly like Web1.
Great Web3 Tweets
I keep running across some great tweets that hit home some of my perspectives on Web3. I started to integrate them in this blog post, but it got too cluttered, so I just wanted to highlight some good zingers when I come across them.