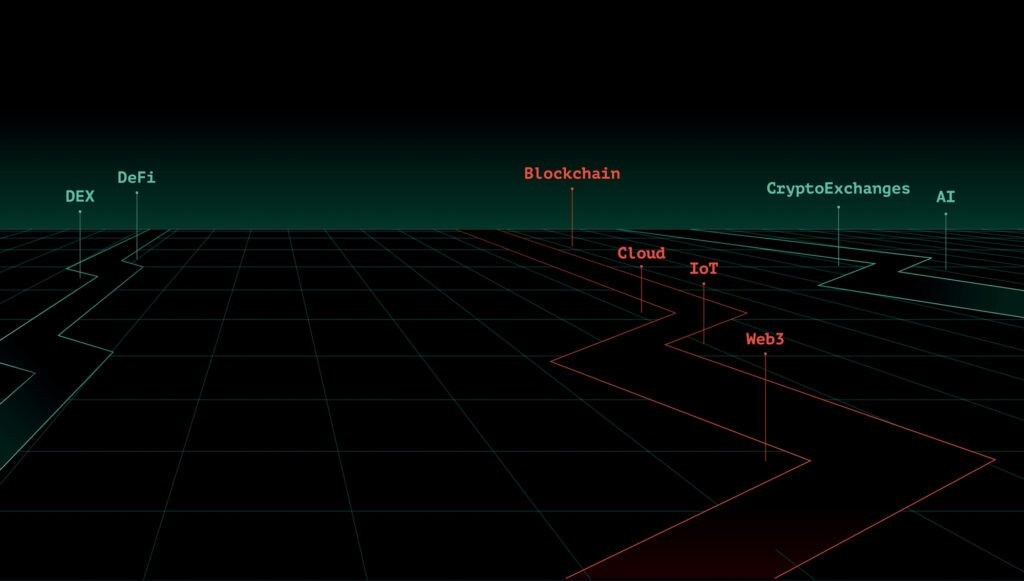 Web3 seemed to emerge out of nowhere to the forefront of the news cycle in a single day. As predicted in an earlier version of this article, Web3 was dead within a year. DeFi collapsed and took down many crypto investment funds with it. Metaverse tokens have dropped 99% in value and haven't recovered. Only in hindsight can we really see what web3 was, and why it was born to fail. So one of the main aspects of bitcoin vs web3 to consider is that web3 has failed, while bitcoin continues to succeed.
The comparison goes much deeper though, and I'm going to look at all the differences between web3 and bitcoin.
Bitcoin VS Web3
What Is Web3?
The term Web3 has been around for a year or more, but it really became a matter of discussion in just the past few weeks. In the past, it seems to have referred to modern tech companies – the next generation after Web2 companies like Uber, Facebook, and Google (Web1 would be things like AOL, Netscape).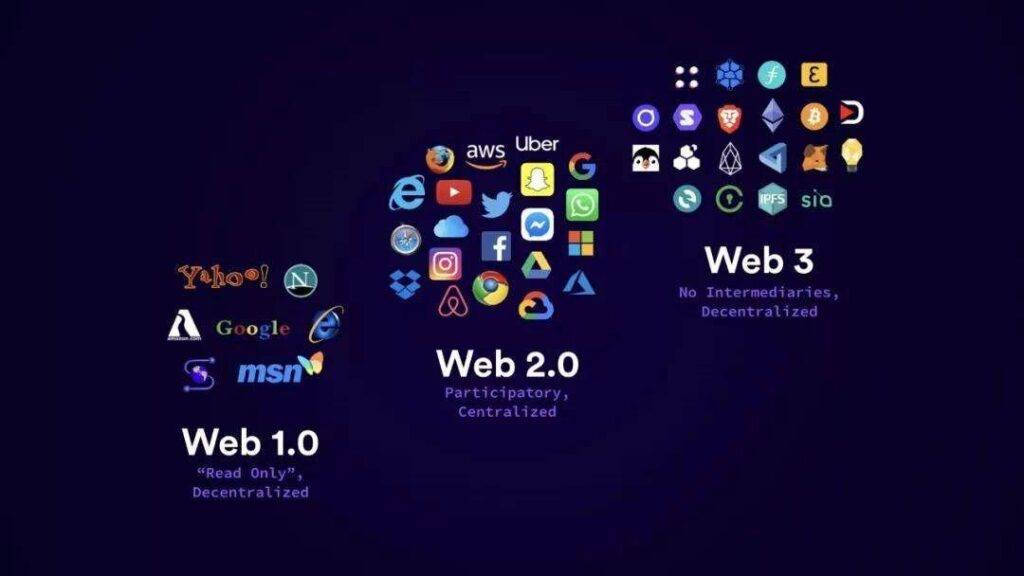 More recently, Web3 began to refer to the "decentralized web", or applications that are not reliant on centralized companies, and are therefore resistant to being shut down or censored by the government. These applications would be built using open, transparent systems, accessible to all. Web3 would be a tool for freedom.
That is the goal.
In reality, Web3 is cryptocurrency tech companies building products with tokens attached. Here's an example.
A web2 company would be Uber, where you rely on the Uber company to hire, manage, and pay drivers, as well as maintain the integrity of the rating system for both drivers and riders. The Web3 version of this would be all the same features, but not through a centralized company. You can hire a car, but all the services are managed by a decentralized network of participants. You can buy "Web3 Uber" tokens to pay for rides, or speculate on the price if the company gets popular.
You'll notice that a token launch is required to be Web3.
The token launch pays founders and developers through a premine, as tokens are sold onto the public marketplace.
Is There Profit Potential in Web3?
Since each web3 blockchain has a token associated with it, there's the impression that if the blockchain is successful, the token will gain purchasing power. There is a massive amount of speculation on which projects will become successful, and how much their token price will rise. Some people who own these tokens became wealthy, and so the narrative around Web3 being a way for your average internet user to earn money using the services they already engage with took off.
You get to own a part of the internet companies you use.
What we have here is essentially a new way to issue securities. These are centralized companies building out products. They are in no way decentralized.
Is this an issue?
On one side of the argument, you could make the case that companies should be able to issue equity without permission from a government agency, and buyers should do their due diligence.
The other side to consider is that securities laws are in place so that an average member of the public can due proper due diligence on a company with a much smaller chance of being scammed. As it stands, these web3 companies are black boxes with no insight into their financials. Web3 token investors have nothing but a company roadmap on Twitter and a Telegram group to share news amongst other token holders.
My main issue is that these tokens are being marketed as bitcoin-like cryptocurrencies, which is not what they are. They are not decentralized. They are not money. In fact, they are not even true equity in the company because they do not denote "ownership" of any kind, let alone voting rights.
There are many in the crypto space who don't think too deeply about the relationship between token holders and token issuers, and simply see this as a money-making opportunity. People are making money, so there's nothing wrong. Just buy a successful token and sell it at a profit! Easy right?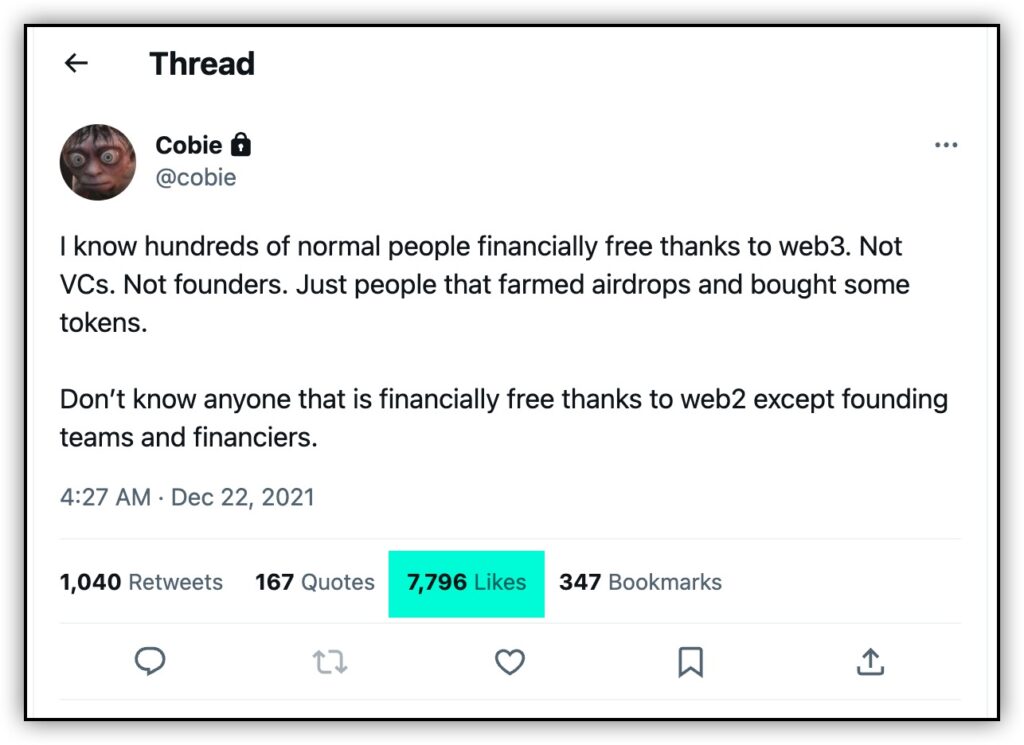 What they fail to question is where the value of these tokens is derived from, and where it's heading. What is the value of a decentralized protocol when the founders have an office in Austin or New York? How can someone have confidence in the future value of their asset when a group of VCs controlling 50% of the supply can influence protocol changes based on pressure from governmental organizations? It just doesn't play out in my mind.
Sure, some people are making money, but making money doesn't mean the thing you're buying and selling actually has value.
What Is Web3 In Reality?
What's actually happening under the hood is that founders are getting minted using ignorant buyers as exit liquidity.
In reality, this is just a new name for a lot of the same old shit. You don't own anything in Web3. The narrative of Web3 falls apart pretty quickly when you start pulling the thread.
Jack is Right. You Don't Own Web3
The truth is, Web3 is basically founders building companies and issuing stock to retail investors to fund their projects. VCs have jumped into the mix since they have cash to invest and are hoping to have a nice exit in a few years.
If you buy one of these Web3 tokens, are you like a mini-VC? Do you have a vote in the system, or do you have ownership of the protocol?
To be a node validator with Ethereum and actually validate transactions, you need at least 32 Eth. That's over $200,000 worth of Eth required to have a voice in Ethereum. It requires thousands of dollars per month to mine be a Solana validator. When a DAO was formed to purchase a privately held copy of the US constitution, it said explicitly in the purchasing agreement that you didn't actually own a fraction of the item.
When you purchase an NFT, you are not actually buying the piece of art, nor do you own the copyright to it – you are purchasing a hash on a blockchain, with an image hosted on a centralized web server.
You don't own shit in Web3.
Web3 Is Not Decentralized.
In my opinion, Web3 tokens are useless and worthless because Web3 is not decentralized. Bitcoin's value is derived from the fact that it's censorship resistant. It's impossible to change the token issuance (21m) without the vast majority of users agreeing to devalue their own holdings. I get to run my own node and run my own code.
The same can't be said for any Web3 token, L1 or otherwise.
When a small group of insiders can change the code according to their own desires, and against the will of the users, then you no longer have a decentralized digital money. If it's not decentralized, then the value is from ownership in equity in the company. As a token holder, you have no legal rights to ownership because the tokens are not issued as securities.
In the end, you have nothing. It's not a decentralized currency like bitcoin. It's not a share of a publicly traded company.
Not Blockchain. Not Crypto. Not Web3.
Web3 is just the latest iteration of private corporations and individuals trying to co-opt bitcoin into something that they can own and profit from, without actually contributing value.
In 2016 the same thing was attempted with blockchain technology. Then In 2017 it was crypto and the ICO. In 2020 it was DeFi. In 2021 it was Web3.
In 2023, everyone has no pivoted to AI.
You can't build a web3 company on a blockchain. It's just not going to happen.
The point of "blockchain" is to create an irreversible ledger of events in a specific order. The reason blockchain is useful is that it doesn't need human intervention to record events and lock them as "true".
You can't put avocados on the blockchain, because the blockchain might say an avocado is good, when in reality, it's gone bad. Blockchain is only useful for purely digital items.
Whether it's Web3, DeFi tokens, DAOs, or good old fashioned altcoins, nobody really believes in this shit. Everyone just wants to create a more efficient system of fleecing n00bs so they can get more bitcoin.
A speculation-based banking system, on the other hand, would consist of a bunch of banks taking deposit money, and then lending to speculators in the nearby stock market, along with technology providers that make this easier, and then what those speculators are trading mostly consists of shares of those banks, shares of those tech companies, and shares of the stock exchange, resulting in a big circular speculative party. The biggest use case so far for Ethereum is a decentralized version of that circular speculation-based system.

Lyn Alden, Ethereum Analysis
Blockchain doesn't make sense. Crypto doesn't make sense. Web3 doesn't make sense.
The Reality of Web3 Profit Potential
The reality of Web3 is each time you buy a token, there's another person at the end of the trade. Most likely, when you buy a Web3 token, you are funding the exit liquidity of the founder.
There are plenty of people who will make money in the middle stages. Traders may catch a few waves along the way, but what's going on behind the scenes is that founders were able to access tokens during the premine stage at costs unavailable to retail, and they'll dump their bags at the peak. If you buy at the peak, a failed project is a failed project, and you knew what you were getting into…right?
Web3 is a VC-funded marketing angle for shitcoins. VCs are interested in making money, not protecting civil liberties

@ran_the_numbers on Twitter
Bitcoin Is The Web3 You Were Looking For
The reality is that Bitcoin already is what Web3 is trying to be. Bitcoin is the foundation for the decentralized internet. Bitcoin gives everyone equal access to incorruptible money that allows you to trade with anyone else in the world. You can build companies that use bitcoin, without issuing your own token.
You can build social media on Bitcoin. You can build communication networks on bitcoin. You can build payment systems and tokens on bitcoin. You can build DeFi on Bitcoin. These are centralized companies, but the foundation is decentralized. A company can go bankrupt, be censored, or break, but the underlying money doesn't fail in the process.
This is not the same with web3. In web3, if your company sucks, the token goes to zero.
Some people say that bitcoin is dead because it's not innovating like other blockchain projects out there, but what they fail to realize is that they are putting the cart before the horse. You must start with value, then build on top of it. The application layer built on top of Bitcoin is able to hold, transfer, and trade value because the underlying asset has value.
What Web3 is trying to do is create an app first, then assume that a token attached to it has value by association.
Web3 is just the next iteration of the shitcoin casino, and we can expect a new name, with a new round of coins in a year or two.
Updates & Footnotes
John Carvalho is the CEO and main developer at Synonym. He doesn't mince words. He's worth listening to if you want to see what the future of Web3 on Bitcoin actually looks like (tweet below).
Moxie Marlinspike is known for his role in creating the Signal encrypted messaging app, and thus the encryption used by WhatsApp and Skype. Though many people are unhappy about him releasing his own token for the Signal App instead of just using bitcoin, he has a pretty scathing review of so-called Web3 and NFTs. In short, he created some NFTs, but discovered that the whole system is basically centralized and dependent on a few companies – pretty much exactly like Web1.
Frequently Asked Questions
Is Web3 And Crypto The Same Thing?
Web3 and Crypto are not the same thing, but they are closely connected. Web3 as a concept means that users would be in control of online assets through the issuance tokens which contain value and allow for governance. Crypto is just using digital tokens as money. In practice, Web3 companies are centralized entities issuing tokens under the guise of them having voting power, but in reality they are basically just monetary tokens that people use to speculate on value.
Who Owns Web3?
One of the biggest investors in Web3 is Andreessen Horowitz and his company A16Z, but there are a wide variety of companies and individuals who claim to be building Web3 products and services. Anyone can call their company "Web3" since its not a trademarked term.
How Do You Invest In Web3?
Most people invest in Web3 by purchasing tokens from Web3 companies, NFTs for in-game items, or even digital real estate. When someone invests in Web3, they would expect that the token they purchase would grow in value as a result of the company or group responsible for managing a specific product or service. For example, someone buying a bored Ape as an investment would expect that Yuga labs "creates value", incentivizing more users to get into the ecosystem, so that the value of his ape increases over time.
Is Web3 The Future?
Web3 is not likely the future. There was massive hype in 2021 as to what a full digital landscape would look like, but all it took was one short bear market and now nobody talks about the metaverse. Maybe in 100 or 1000 years we might see a fully immersive digital world, but it won't happen in our lifetimes.
What Will Be the Currency Of The Metaverse?
The Metaverse is a made up concept from a science fiction novel that Facebook capitalized on during the height o the Web3 craze. It doesn't exist yet, and it's unlikely to have its own currency. If Web3 did exist as an open platform where anyone could participate in a fully digital world, bitcoin would be the only logical money to use due to its permissionless access and well-defined monetary policy.