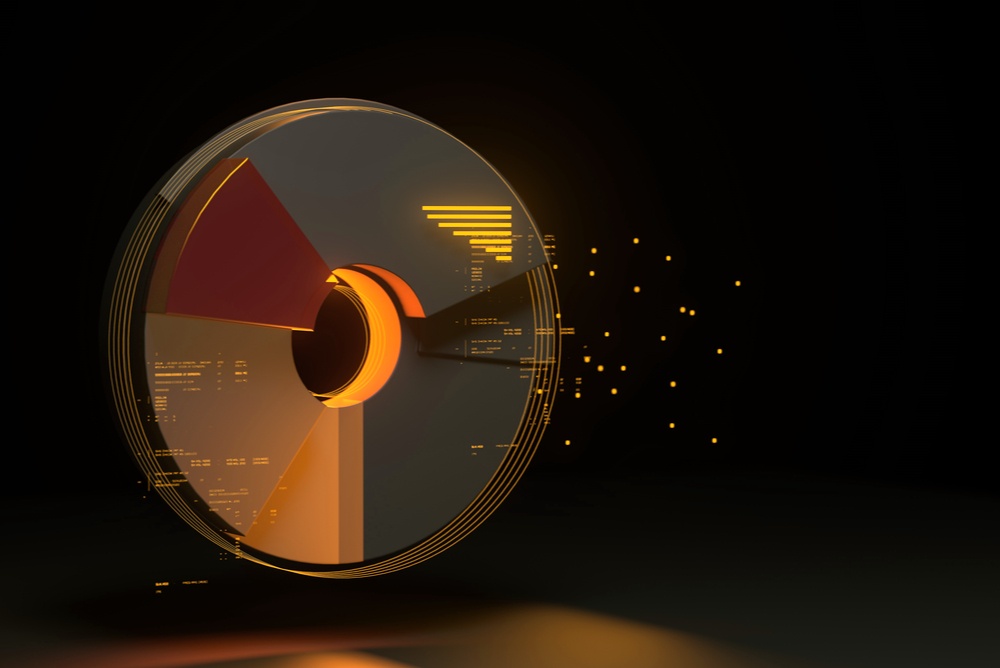 Bitcoin right now is sitting at a price where most people around the world cannot afford a whole bitcoin. The good news is that you can buy a fraction of a bitcoin! Actually, most people buy bitcoin in fractional units. There aren't many people in the world who can afford to buy a whole bitcoin, so most people buy smaller pieces over time.
Buying a fraction of a bitcoin doesn't make your bitcoin any less valuable or functional. A fraction of a bitcoin works the same a whole bitcoin, it's just a smaller unit.
Some people are discouraged from buying fractions of a bitcoin because it's "less satisfying" than holding a whole unit of something. It's a natural instinct and human nature to prefer holding a whole unit than a portion. This is called unit bias. Don't fall into this trap, as it can steer you off course into the land of altcoins.
Other coins may look "cheap" in comparison to bitcoin because you can buy millions of XYZ tokens, but millions of pieces of garbage is still just a pile of garbage. Bitcoin is bitcoin, matter what the unit size, and bitcoin is the only cryptocurrency worth owning.
A Fraction Of A Bitcoin Is Still Bitcoin
A Fraction of A Bitcoin Is Called A Satoshi
Bitcoin works like any other type of money in that you can divide it into subunits, and those units have a different name. Fractions of bitcoin are called satoshis. Bitcoin and satoshis are like dollars and cents.
A dollar is made of 100 cents. A bitcoin is made of 100,000,000 (one hundred million) satoshis. They are often called "sats" for short.
I've had some friends mention to me that they wanted to buy some "shares of bitcoin", but bitcoin is not a company and has not issued stock. You can't buy shares of bitcoin – you buy fractions of a bitcoin. For example, you could buy 0.01 BTC, or you could measure it in sats, which would be 1,000,000 sats.
What's the difference between having 1 dollar of 100 cents? It's the same value. Because dollars and cents are physical, you might prefer to have a single dollar unit over 100 cent units, but because bitcoin is digital, it doesn't make a difference.
Counting In Sats Is Easier
Many bitcoin exchanges still measure their units in fractions of a bitcoin, but many are starting to offer a toggle to measure your purchases in sats. It can be more satisfying to our lizard brain to purchase a million sats than to purchase one-tenth of a bitcoin, and it's just easier to say. Long time bitcoiners just call it stacking sats, because we consistently buy small amounts of bitcoin over time and use bitcoin like a savings account.
Over the years, there have been proposals to name various other subunits of bitcoin like 10 sats being called a "laszlo", or 0.01 bitcoin being called a "megatoshi", but nothing really stuck. There was even a number of people who wanted to drop the satoshi name and call a hundred millionth of a bitcoin a "bit" for naming continuity, but it never really caught on.
Why Is A Whole Bitcoin So Expensive?
At a price of more than $40,000 around $30,000 it may seem like you'll never be able to save a whole bitcoin. Why is bitcoin so expensive?
Bitcoin has a fixed supply, and there's no way to produce bitcoin faster than the bitcoin software allows for. Because demand has risen for bitcoin, and there is a limited supply, the price has continued to move up over time. In 2009, you could buy more than 1,000 bitcoin for just $1. Now, it'll cost you an entire year's salary for just one bitcoin. In the future, it may be possible to work an entire lifetime and still not afford a whole bitcoin.
Did you know that in the past, you could acquire whole bitcoins for free?! To encourage bitcoin adoption, you could visit a website called The Bitcoin Faucet that would give you five bitcoins for free if you filled out a captcha form. Crazy, right?
Of course, back then, a whole bitcoin was worth only a few pennies, so you had to hodl those bitcoin for more than 10 years to benefit from the current $40k bitcoin price.
Today, you can still get fractions of a bitcoin for free, and my recommendation would be to hodl your satoshis as if they were bitcoin in 2010. Put yourself in the shoes of someone back in 2010. How many people could have held onto their bitcoin from $1, to $10, all the way up to today? Not many. Don't repeat the mistakes of past bitcoiners and undervalue all those satoshis you own! Stack sats and become a satoshi millionaire!
Does Bitcoin Being Divisible Make It Less Scarce?
There is an oddball critique of bitcoin that exists, which claims that because bitcoin is divisible into abundant subunits, it is less scarce, therefore inappropriate as a money. This is not a widely circulated argument, but I think it is an interesting one to discuss because it puts the absolute ignorance of some of bitcoin's "top critics" on display.
It's hard to even know where to start with this one.
The "bitcoin is not scarce" argument is one of semantics and is not worth your time to be concerned about. The point @Frances_Coppola is making is that because satoshis are widely available and able to be acquired easily, bitcoin is therefore not scarce. For bitcoin to be scarce, it would need to be more difficult to acquire. She's using a precise economic term to pick fights with people who are using the term in a more colloquial way.
What's silly about this debate is that it ignores the utterly obvious point that just because satoshis are cheap and easy to buy, it doesn't change their value on the marketplace. They are still part of a closed system, limited supply monetary unit called Bitcoin. It means that there are enough small units for everyone in the world to use bitcoin, but you cannot keep inflating the supply to subsidize the desires of politicians.
Fixed supply, but divisible units. End of story.
Can You Divide Satoshis Even Further?
Actually, if you want to get off into the weeds, the rabbit hole goes a little deeper.
To be technically correct, "whole bitcoins" don't actually exist. In the bitcoin code, everything is a satoshi. A "bitcoin" is just an arbitrary decimal point to denominate a collection 100,000,000 units. As explained by @BitcoinErrorLog in the tweet below, this is an aesthetic choice that was made back when bitcoin had very little purchasing power. In reality, the bitcoin network is made of whole satoshis, and when you send a "whole bitcoin", it's just a hundred million satoshis with a fancy decimal point.
Furthermore, there is some debate about how to further scale bitcoin past the point of satoshis. It's not possible to further subdivide satoshis into smaller units without a hard fork, and at this time, it's very difficult to achieve consensus on hard forks in bitcoin. True, you can have mSats over lightning, but this is a trusted unit of account, and not actually tracked in bitcoin.
It's not a super important thing right now, but as the bitcoin network grows, and the price rises, the debate over how to scale satoshi units could become more relevant!
Is It Even Worth Buying A Fraction Of A Bitcoin?
It's important to remember that no matter how much bitcoin you buy, it works the same. Though the small subunits are called "satoshis", they are still bitcoin. It doesn't matter whether you send or receive 1,000 sats or 10,000 sats, the technology is equal. It doesn't matter if you own 200 bitcoin or 0.02 bitcoin. You get equal access to the bitcoin network.
Owning a whole bitcoin is not important. It's a fine goal to have, and a common one, but a more achievable goal is to calculate your savings rate based on your liquid net worth or total net worth.
For example, if you make just $30,000 USD per year, it's going to be extremely hard to save enough money to buy a whole bitcoin, even if you are auto-stacking fractions of a bitcoin into cold storage every month. At a 50% savings rate, it would still take you several years to achieve your goal.
Saving In Bitcoin
Instead, you should calculate a realistic savings rate based on your income, and shift the dial based on life circumstances. Take your paycheck, subtract must-have expenses (rent, utilities, food, gas, etc), and have an honest conversation with yourself about how much you want to save. Can you live without Netflix for entertainment? Can you substitute ribeye steak for ground beef?
Based on my own experience, what's interesting about saving in bitcoin is that it changes your mindset. Saving dollars sucks because you know they will go down in value over time. Saving bitcoin is fun because there's always the thought that these will be worth more over time. It's exciting because there's a bit of gamification to your savings account. Maybe a million sats could buy me a car in the future!
Do not compare yourself to early bitcoiners and how rich you think they are. Do not compare yourself to people who are currently wealthy and able to purchase multiple bitcoins in one swoop. Focus on your own life, and the role that bitcoin will play in relation to YOU.
I've said it many times here on the blog, but buying bitcoin is not about getting rich, it's about preserving your own wealth. YOU are the starting point. If you are not wealthy right now, then it's not possible to simply buy a ton of bitcoin and be bitcoin rich. If you can only stack a few hundred thousand satoshis per month, that's where you must begin.
How To Get More Bitcoin
If you want more bitcoin, then you have to strategize on how to get it.
can you get better job?
can you improve your position in your current job?
can you work more hours?
can you start a side hustle or business?
can you cut out some frivolous spending?
can you change your spending habits?
These are all some basic questions to ask if you want to stack more bitcoin every month. My only bit of advice here is DO NOT TRY TO TRADE YOUR WAY TO MORE BITCOIN. Trading bitcoin with leverage, or even trading shitcoins may seem like a fast way to increase your stack. The trouble is, most people can only get lucky a few times before they lose their whole stack. Unless you want to live the stress-filled life of a day trader, staring at 1-minute charts and watching the headlines trying to guess bitcoin's next move, then I'd advise against it.
Most people, most of the time, are better off finding something they love to do and being excellent at it. Learn how to provide value. Earn money. Buy bitcoin. Earn more money. Buy more bitcoin.
Bitcoin isn't about getting rich. Bitcoin is about improving your life through better money. Save in bitcoin and live a good life.
It could take you a year or a decade to accumulate a hundred million sats, or you may never actually own a whole bitcoin. It doesn't matter. What matters is the percentage of your wealth you allocate to bitcoin.
What Is Sat-Cent Parity?
You may have heard the phrase "sat-cent parity" thrown around bitcoin social media channels. This is a hypothetical time in the future when one satoshi is worth one USD penny (丰1 = ¢1). If one penny is worth one sat, then 100 satoshis would equal a dollar, and 1 BTC would be worth $1 million USD!
Personally, I think that sat-cent parity is inevitable. Fiat money will continue to be debased (by design), and there will only ever be 21 million bitcoin (by design). Outside of some kind of catastrophic event happening, I just can't see a scenario where bitcoin doesn't hit a million dollars. The big question is when.
Frequently Asked Questions
Can I Buy 1⁄10 of a Bitcoin?
Yes, 1⁄10 of a bitcoin would be 0.1 bitcoin, or 10,000,000 satoshis. You can calculate it's dollar value by dividing the current price of bitcoin by 10, so if the price of 1 bitcoin is $30,000 USD, then 1⁄10 of a bitcoin would cost you $3,000.
Is It Worth Buying A Fraction Of A Bitcoin?
Yes, a fraction of a bitcoin has the same functions of a whole bitcoin, and can equally preserve the purchasing power of your money. Owning fewer units of bitcoin doesn't make you a second class citizen on the bitcoin network!
What Is A Fraction Of A Bitcoin Called?
A fraction of a bitcoin is called a satoshi, or a "sat". It's the smallest subunit of bitcoin, which is ₿0.0000001 or 1⁄100000 of a bitcoin. There have been some campaigns to use other subunit values such ₿0.0000010 having a special name, or renaming the smallest unit to "bit", but these ideas never really caught on and will likely never take off at this point.
Where Can I Buy A Fraction Of A Bitcoin?
You can buy a fraction of a bitcoin at any exchange where bitcoin is bought and sold, including apps like CashApp, or P2P exchanges like Robosats. My favorite exchanges are bitcoin-only.