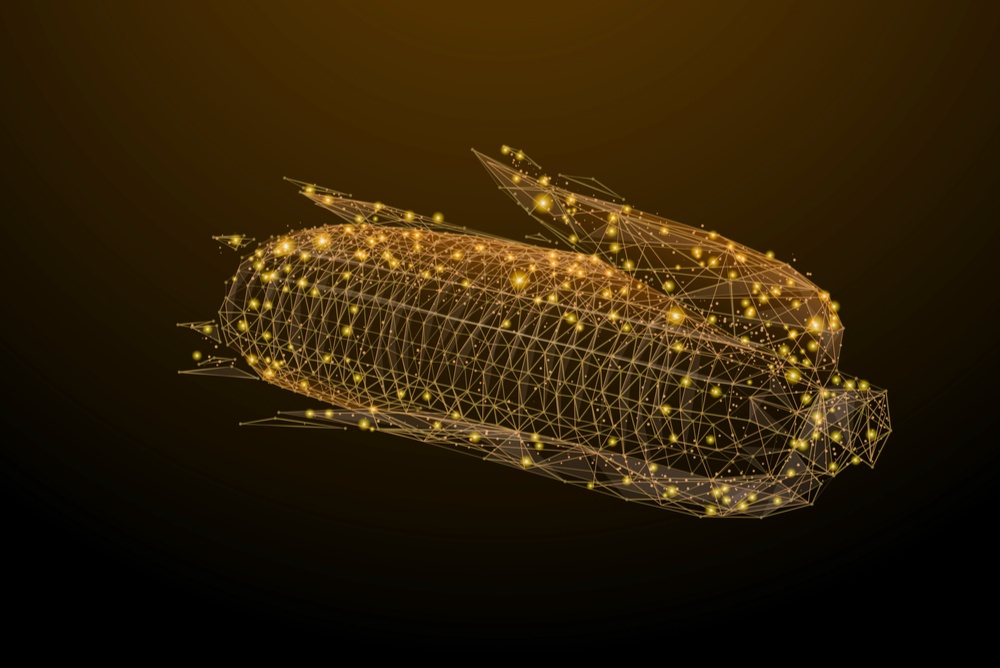 As you get deeper into bitcoin culture and bitcoin memes, you may have heard bitcoin called "corn" before. You may have heard shilling the corn, or don't short the corn. You may also see some profile pictures on social media accounts with a corn emoji in them. Corn, in context, simply means bitcoin. But why is bitcoin called corn?
Sure, Bit-coin sounds like bit-corn, but is that the whole joke?
Yeah, pretty much. That's like 90% of the joke. The origin of the joke is only a little bit interesting, but most of the funny part of the meme is just the fact that corn sounds like coin, and it's kind of an insider joke you can pass around amongst bitcoin friends. It's catchy!
The Origin Of Bit-Corn
Like all of the best memes, the origin of "bit-corn" was accidental and spread throughout the bitcoin community. In a public hearing for small businesses to discuss the risks and benefits of Bitcoin in 2014, a Boston University Professor named Mark T. Williams made spoke on what he perceived to be "risks" associated with bitcoin, namely that it's too volatile, ownership is too concentrated, and it's too scarce.
The first two points are well known FUD, and I'm not sure I really understand how scarcity driving demand is a negative, but you can watch the video below to see his full presentation in context. As you watch the video below, it can be difficult to catch the "corn" reference. Listen carefully, and at 54:45, he accidentally said bit-corn instead of bit-coin, then corrects himself.
With such a small slip up, the bitcorn meme was born. Mr. Williams was from that point on known as Professor Bitcorn. Though the Professor Bitcorn meme has since faded into obscurity (you can still find a few old YouTube videos from that era), the corn meme has lived on and is now a permanent part of the bitcoiner lexicon.
Honestly, I don't know how bitcoiners caught this and memed on it, but I guess in 2014 there wasn't a lot of bitcoin content out there.
Professor Bitcorn's Price Prediction
What's interesting about looking into old Bitcoin FUD and memes, is that you run across articles, like the one Mr. Williams posted in Business Insider in 2013 titled: Bitcoin Will Crash To $10 By Mid-2014. Well, that specific crash never happened, although bitcoin did crash all the way up to $69,000 in 2021. Let's look at one of Mr. William's predictions from the 2013 article: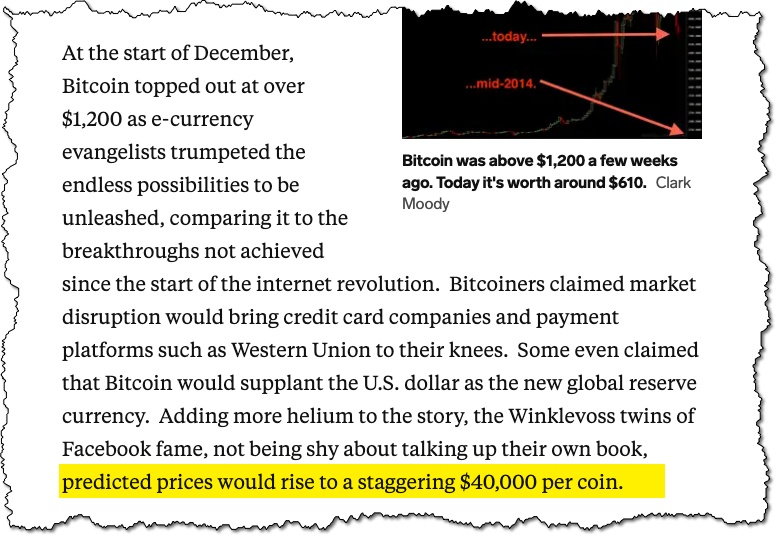 In 2013, a $40,000 bitcoin price prediction seemed ridiculous. In 2022, $40k bitcoin would be a dip.
This is one of my problems with saying that X price for bitcoin is "too high". In 2009, people said bitcoin could never reach $1. Then in 2011, they said it could never reach $1,000. Then in 2013, they said it could never reach $10,000. Now, people think that $100,000 or $1,000,000 bitcoin price predictions are ridiculous. Personally, I think given enough time, bitcoin can reach any price. Fiat has no bottom, so bitcoin has no top.
Only about 1% of people around the world own bitcoin right now, and it's got a real shot at becoming the world's first global digital currency, if it isn't already recognized as such. You're telling me that as bitcoin infrastructure gets built out and easier for consumers to custody/use that more people won't be interested in owning bitcoin? I just find it hard to believe.
Whatever you think about the future price of bitcoin, it's clear that professionals in legacy finance calling for crashes and bear markets are often just as wrong as the moonboys.
Orange Coin Good
Bitcoiners love simple, humorous language, so corn isn't the only nickname for bitcoin.
You may hear the phrase orange coin good, which is a play on the meme orange man bad, which was a response to the knee-jerk reactions of hating everything Donald Trump did during his presidency from 2016 to 2020, referring to Trump's notorious fake tan skin tone. Trump did a thing? Everyone shout in unison, "Orange man bad!"
Orange coin good is a simple, funny way to say that you like bitcoin and you see a bright future ahead.
Bitcoin's famous orange color means that if you're talking about an orange coin, it's obvious what you're talking about. There is no blue coin. There is no green coin. But everyone knows what the orange coin is: bitcoin!
Frequently Asked Questions
Is Bitcoin Corn The Same As CORN
No, corn, as it relates to bitcoin is just a meme, and a slang term for bitcoin. CORN is a shitcoin capitalizing on crossover of the DeFi trend of shitcoins named after food and the bitcoin meme.
Can You Earn Bitcoin Farming?
Yes, you can earn bitcoin farming. Some farmers in Ireland are already mining bitcoin with anaerobic digesters break down organic waste to produce electricity. The electricity can then be sold to the grid or used to run ASICs to mine bitcoin.