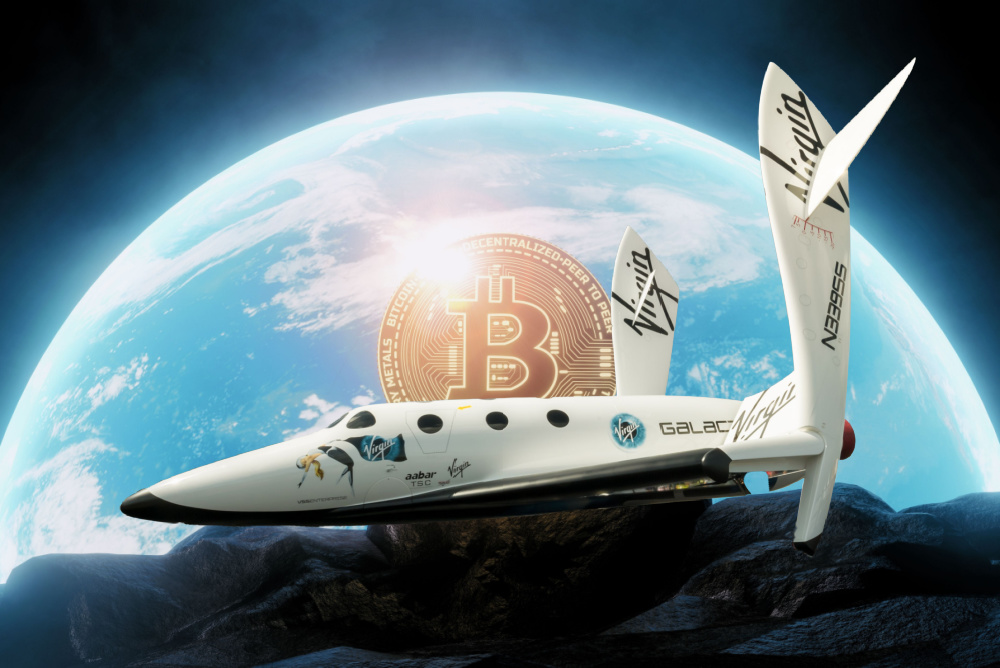 Richard Branson is the quintessential entrepreneur – a man who has built an empire through his daring, innovative, and unconventional approach. With his signature mane of blonde hair and infectious smile, Branson is a larger-than-life figure who has left an indelible mark on the business world.
Branson, who was born in 1950 in Surrey, England, launched his first company when he was 16 years old, selling Christmas trees. Since then, he has gone on to launch a string of successful ventures, including Virgin Records, Virgin Atlantic Airways, and Virgin Galactic.
Richard Branson has never shied away from breaking new ground. Whether it is by starting businesses or by traveling to the final frontier.
When Virgin Galactic, his spaceflight firm, announced in 2013 that they would begin taking Bitcoin as payment for space travel, it came as no surprise.
Richard Branson has, on many occasions, held a positive and progressive attitude toward Bitcoin and its potential as a digital currency. He has expressed his belief in the technology behind Bitcoin and has been vocal about the benefits it can offer to the global economy. Many of these comments were during the pre-2017 era of Bitcoin, so let's take a look at what Branson has said about bitcoin in the past, and whether or not his views have changed in the past couple years.
What Does Richard Branson Think About Bitcoin?
In the early 2010's, Richard Branson was a big a supporter of Bitcoin and blockchain technology.
Virgin Galactic, Branson's space flight company, made headlines in 2013 when it announced that it would begin accepting Bitcoin as payment for space flights.
At the time, the move was viewed as a significant step towards Bitcoin's mainstream adoption, demonstrating that even established businesses were willing to accept it as a legitimate form of payment. It was no surprise that a visionary founder would be the first to do so, and many expected more companies to follow.
In a statement announcing the move on his personal Twitter account, Branson said that he was "delighted" that Virgin Galactic was able to offer its customers the option to pay with Bitcoin and that he believed that cryptocurrencies had the potential to transform the way we transact and exchange value.
Bitcoin Is As Good As Anything Else. Maybe Better.
In the past, Branson has also praised Bitcoin for its security features, noting that the cryptocurrency was "inherently secure" and could help to reduce fraud and other types of financial crime.
In an interview on CNBC, Branson discussed the role of Bitcoin in Virgin Atlantic and its potential to revolutionize the banking industry. He said that the decision to accept Bitcoin as payment was driven by a desire to remain at the cutting edge of financial technology.
He believes that cryptocurrency has the potential to revolutionize the banking industry and provide greater transparency, security, and efficiency.
Branson was asked by CNBC – "Why accept Bitcoins?"
"Why not?" Branson responded.
"There are not a lot of risks for us as a company taking Bitcoin…it's fascinating to watch what's happening with Bitcoin."
When asked about the risks of accepting payment in what could be considered a volatile currency, Branson said:
"Unlike normal currencies where governments can print more currencies, it gives it a sense of security".
Branson went on to elaborate that Virgin Galactic has converted the Bitcoins it received as payment into dollars in order to establish a fixed price at which to provide any requested refunds.
"So there's a fixed price … we can actually pay her money back, if she changes her mind about going to space in a few months."
He stated prospective astronauts had the ability to change their minds up to three months before launch. Virgin Galactic flights to orbit are $250,000.
The Blockchain Summit & The Bitcoin Illuminati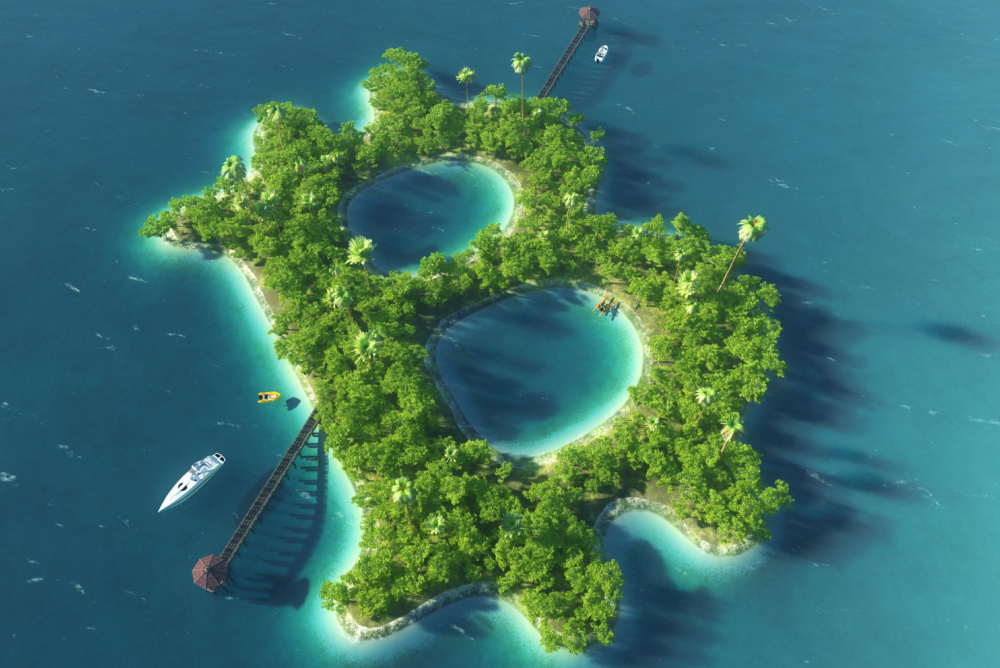 In more recent times, Branson has been seen to continue his support for Bitcoin by hosting the annual blockchain summit hosted by BitFury and BitcoinDepot on his private Necker Island in the Caribbean. The 2016 summit included a diverse group of blockchain entrepreneurs and thinkers dubbed the "Bitcoin Illuminati."
By bringing together thought leaders and industry experts, Branson helped to facilitate important conversations around the potential uses of blockchain and its impact on various industries, including finance. This demonstrates his ongoing support for the cryptocurrency space and his belief in its potential to revolutionize the way we think about and use money.
"Blockchain" Is Always A Red Flag
Unfortunately, for many bitcoiners, it's hard to see this type of conference as anything other than a way to promote shitcoins and private businesses who don't really understand what blockchain really is. I wasn't there, so can't say exactly what was discussed, but I'd be willing to be that most of what came out of the conference didn't have much impact on bitcoin itself.
Still, you can't blame Branson for not being 100% on board the bitcoin-only train at that time, since "enterprise blockchain" was one of the prevailing narratives at the time. Still, it's interesting to see a continued support of bitcoin-related ideas over a multi-year span, and we could probably make some guesses as to his current thinking on bitcoin (more on this below).
Space Ships, Rockets, & Electric Cars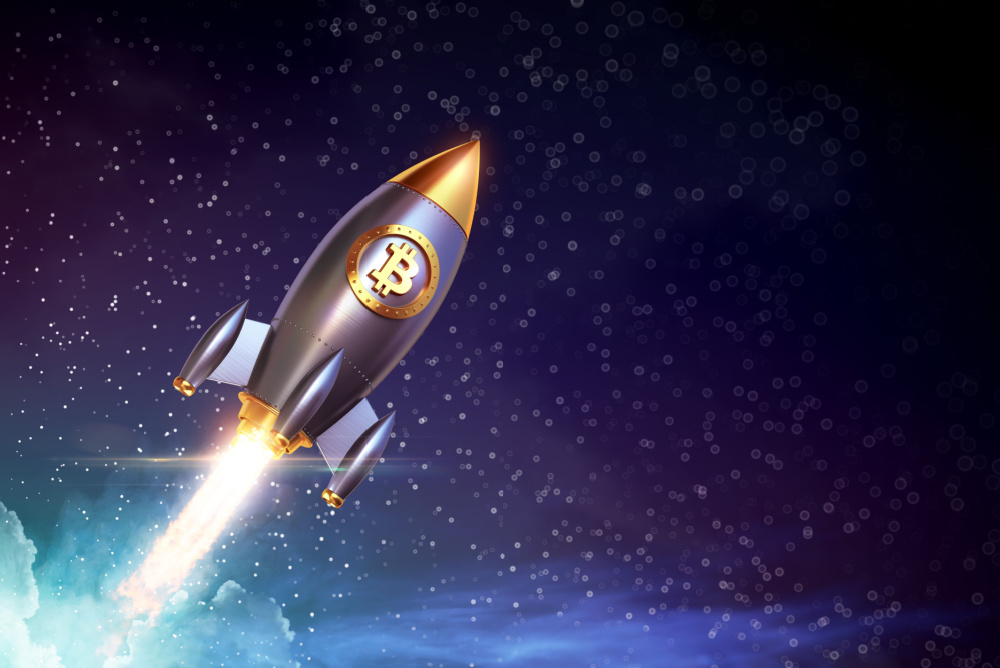 Looking back, Branson's acceptance of Bitcoin at Virgin Galactic seemed like a major step forward in its acceptance as a global money. However, in 2023, we can now see that it was just one of many small blips. These days, most bitcoiners wouldn't even associate Virgin Galactic with bitcoin in any way.
Many OG bitcoiners will tell you that hype and FUD are a very cyclical thing in the bitcoin space, and a great example of this is how pumped everyone was in 2021 that Tesla would start accepting bitcoin. Sound familiar? A billionaire visionary entrepreneur comes out as pro-bitcoin and their company starts accepting bitcoin payments in exchange for goods and services? I think I've heard this story before!
Branson's announcement was seen major boost for Bitcoin, and so was Elon Musk's. Of course, in Musk's case, he took it even one step further and put Bitcoin on Tesla's AND Space X's balance sheet, as well as admitting that he had a personal stack of his own. Though Branson didn't that he bought any bitcoin for himself or his companies, both instances helped to popularize Bitcoin by establishing its place as a modern purchasing platform and demonstrating that it can be used to purchase tangible goods and services.
Has He Flip-Flopped on Bitcoin?
It's hard to mention Elon Musk and bitcoin without drawing attention to the big flip-flop that happened just months later after announcing his bitcoin acceptance. Citing climate concerns around bitcoin mining, Elon Musk announced that Tesla would no longer be accepting bitcoin. Of course, bitcoiners know that bitcoin mining actually incentivizes the development of cheap, "green" energy generation, but I'm not going to derail the conversation here to get into that right now.
Mostly I'm interested in knowing if Branson has done anything similar. He's well known for his climate activism, including starting an NGO, supporting various climate causes, or even just not eating beef.
However, he's never made any statement explicitly against bitcoin or bitcoin mining, so we can only make guesses as to what his current opinions are on the topic.
From Digital to Tangible
The announcement by Richard Branson that Virgin Galactic will accept Bitcoin as payment for spaceflights highlighted the growing trend of cryptocurrency being used to purchase real-world goods and services. The landscape of what you can buy with bitcoin has grown immensely since then, with many small, local businesses starting to accept bitcoin using both custodial and non-custodial services like BTCPay Server and CashApp.
Large items such as cars and houses can be bought with on-chain bitcoin, and everyday household items, as well as services are increasingly bought/sold using the lightning network. There are even several Craigslist-like websites such as Plebbin or Satisfieds popping up where users can directly connect to exchange things for bitcoin.
It's Incredibly Easy To Exchange Bitcoin For Fiat
Another driver of this trend is the increasing ease with which bitcoin can be converted into fiat currency. In the past, there were only a few ways to buy bitcoin, and now, the ways are quite literally, innumerable. You can use an app on your phone, a bitcoin exchange, a p2p marketplace, or simply work for bitcoin. You can even buy gift cards, including Visa debit cards, with bitcoin. There are probably 10+ options for each category of bitcoin onramp, so trading bitcoin for fiat is quite fast and easy these days.
Converting Bitcoin and into dollars, euros, or other fiat currencies is now easier than ever. If something you want to buy is only available in fiat, it'll only take you a couple seconds to sell some BTC for the local currency and make the purchase. In fact, with an app like Strike, you may even see your balance in BTC, while the merchant only accepts USD, and Strike handles everything on the back end.
We can expect to see even more innovative use cases for digital currencies in the future as more businesses and service providers recognize the benefits of accepting cryptocurrency payments.
Why Would Businesses Accept Bitcoin?
One of the most significant ways that cryptocurrency can revolutionize finance is by making transactions more secure and transparent. The blockchain technology that underpins Bitcoin allows transactions to be recorded, decentralized, and tamper-proof.
This means that traditional intermediaries such as banks are no longer required to verify and process transactions, lowering the risk of fraud. In turn, without needing to rely on a 3rd party to detect fraud, the cost to settle transactions tends to be much lower. While a business may pay 3% fees on a credit card transaction, using bitcoin could result in fees of less than 1%.
Another significant advantage of cryptocurrency is its finite supply. Unlike traditional currencies, which can be printed by governments, the number of Bitcoins that can be created is fixed.
This protects the value of Bitcoin from inflation or devaluation caused by governments printing too much money. As a result, Bitcoin are increasingly being viewed as a store of value and a hedge against traditional currencies. A business storing cash on their balance sheet may see it as a "melting ice cube", losing value every year due to inflation, while having some bitcoin in cold storage would likely increase in value as circulating supply decreases and awareness/demand increases.
Bitcoin Is Global Money
Bitcoin is also a permissionless, global monetary network, meaning businesses can reach more customers. Rather than rely on "walled garden" payment networks like Paypal, or even traditional banks, any person or business in the world can onboard themselves onto the bitcoin network using open source software.
Bitcoin may also open up opportunities for new type of services. Specifically, I'm thinking of micropayments, where a user can "stream" money directly to the receive, which is not possible using traditional payment networks.
The irreversibility of Bitcoin transactions and the ease of verification is a critical feature that aids in transaction security and fraud prevention – A facet of the currency mentioned during Branson's CNBC interview.
Once a transaction is confirmed and added to the blockchain, it cannot be reversed or altered without the network participants' consent. This makes fraudulent activities like double-spending, in which the same Bitcoin is spent more than once impossible. Plus, you have the added benefit of being able to verify the legitimacy of a bitcoin transaction instant and automatic, making counterfeit bitcoin a non-issue.
What About The Scams?
There are actually quite a few scams around the topic of Richard Branson and bitcoin, though the number still around today has dropped off precipitously in recent years, and most have been replaced with Elon Musk scams. The type of scam and the method of scamming varies, but the general idea is that they are using the fake endorsement of a famous person to lure people into parting with their money.
Some scams claim to have found the "next bitcoin", while others are as simple as saying "If you send me one bitcoin, I'll send you two bitcoin in return". Though the scams seem pretty simple, when you couple it with a compelling get-rich narrative with a couple of photos that appear to be an endorsement, there's more than a few people who fall for it.
Branson is actually one of the few celebrities to respond and take action against such scams, and though his efforts likely did very little for the people who already had their money stolen, at the very least, the top of search results are now Forbes and Bloomberg articles reporting on his comments rather than scammy websites using fake endorsements.
Space Is For Everyone, And So Is Bitcoin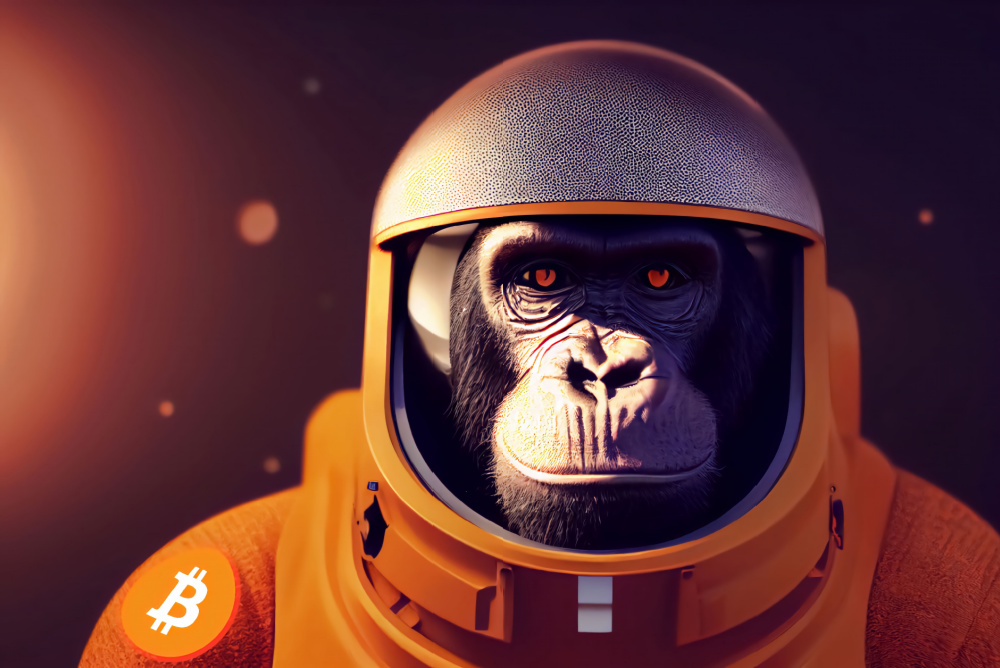 For Branson, the announcement of Bitcoin being accepted as a form of payment for space flights generated a lot of positive interest in both the Virgin Galactic service and Bitcoin. The use of cryptocurrency to purchase a space ticket is a powerful symbol of the ability of censorship-resistant, global, digital money to make opportunities available to anyone.
Mark Hunter of Fully Crypto iterated that acceptance of Bitcoin as payment of Virgin Galactic is a huge step towards legitimizing the platform – "When Virgin Galactic finally launches, the argument that you can't buy anything with Bitcoin will finally be invalidated in the most spectacular way imaginable."
Following the announcement, the chairman and CEO of Virgin Galactic and of Social Capital, Chamath Palihapitiya, said during an interview with CNBC's Delivering Alpha: "I can pretty confidently say Bitcoin has replaced gold."
However, some reactions to the news were mixed. Responses during the first senate hearing held regarding the future of Bitcoin and other cryptocurrencies definitely held some opposing views.
The acting assistant attorney general of the Justice Department was quoted to say, "We have also seen, however, that certain aspects of virtual currencies appeal to criminals and present a host of new challenges to law enforcement," adding that popularization of Bitcoin could make it difficult for law enforcement to "follow the money." Of course, we know this is bullshit, but this is what normieland thinks of bitcoin, so it's important to keep that in mind.
Accepting Bitcoin Was More About Publicity In 2014
Ariel Bogle from SLATE argued that accepting Bitcoin as a payment method was more about publicity than furthering the platform of digital currency as payment.
"First it was the early adopters that announced they'd accept Bitcoin payments: companies like OkCupid and Virgin Galactic that have made a habit of moon shots and digital agility. Over the past few months though, the cryptocurrency has landed some of its biggest fish so far, like the online retailers TigerDirect and Overstock. But for the vanguard, does the publicity still outweigh the sales?"
Unfortunately, this turned out to be correct in many ways, and many of the businesses heralded as early adopters of bitcoin abandoned their bitcoin strategy less than a year later, as they figured out that bitcoiner's wouldn't part with their bitcoin so easily. Since many of these businesses were instantly converting their bitcoin into fiat anyway, it made no difference to simply stop accepting bitcoin. It was only recently that companies such as Microstrategy, Block, and Tesla started to look at bitcoin as a long term store of value rather than keep their treasuries 100% in fiat cash.
How About An Update On Branson & Bitcoin
So what does Richard Branson think about bitcoin these days, and does Virgin Galactic still accept bitcoin? Actually, we don't know. He hasn't said much about bitcoin lately, and the Virgin Galactic website doesn't mention anything about it. The original announcement was made in 2013, and other than the blockchain thing in 2016, there hasn't been much news.
Based on my research for this article, my bitcoin-infused news feed, and my general interactions talking with others about bitcoin, my guess is that Branson would be in the camp of crypto positive and blockchain for businesses, in that he's supportive of things like financial freedom and choice, but probably doesn't know much about bitcoin specifically.
Simply said, most people don't understand bitcoin right away. It's not something you just come to understand passively. Without actually looking deep into the topic, it's easy to get caught up in compelling narratives like multiple competitive cryptocurrencies and enterprise blockchain.
That being said, those are just my guesses, and in the end, it doesn't matter. The great thing about bitcoin is that my node doesn't factor in the opinion of a single billionaire. In fact, there are currently several billionaires spreading misinformation about bitcoin or even actively campaigning against it, and the bitcoin network keeps chugging along. Adoption keeps rising, and the price keeps going up. How can this be? Keep learning, and you'll see how its possible.
Frequently Asked Questions
Does Richard Branson Support Bitcoin?
Yes, Richard Branson supports bitcoin, though he has not disclosed if he owns bitcoin or how much. He has also been explicit about not endorsing any investment schemes or scams related to bitcoin.
What Does Richard Branson Say About Bitcoin?
Richard Branson says that he is happy to accept bitcoin at his companies because he wants his companies to make money, though he hinted that he may sell the bitcoin for cash afterwards. He has also said that bitcoin is not a threat to governments, and that sensible governments will welcome bitcoin the same as any other type of currency.